Wellness
Get more with myNEWS
A personalised news feed of stories that matter to you
Learn more
How to cure eczema naturally: a sufferer who gave up on Western medicine talks about successfully controlling her symptoms
Ashley Pang exhausted the Western medicine playbook in her frustrating and painful search to control her eczema. She finally found success through a combination of natural supplements, fasting and alternative therapies such as reiki
A week before the wedding of a close friend, Ashley Pang pulled out, having caved at the thought of facing an inquisition about her red, raw, raging skin. "I was so tired of explaining and telling people [about my skin problem]," she says.
From a young age, Pang had struggled with eczema, a condition that makes skin red and itchy. She had tried almost every remedy in the Western medicine playbook, including steroidal drugs, anti-allergy medications, antihistamines and supplements.
In 2015, when she skipped the wedding, she was following a regimen suggested by a fellow eczema sufferer who claimed to have successfully overcome it through a combination of probiotics, omega-3s, vitamin B supplements and more.
Pang was advised that toxins would be released during the regimen's initial healing process, but she was ill-prepared for the year and a half of "torture" that ensued, with her skin perpetually swollen, itchy and peeling.
"I was crying, asking 'What is happening?'" she says. It was especially challenging for someone who worked in the world of fashion public relations – an industry where looks count – and she regularly wore hats to conceal her condition.
Now, however, she is hatless as she sips a flat white at Tom Dixon x Nodi, a cafe in Hong Kong's SoHo neighbourhood. She does not look like someone grappling with severe body issues.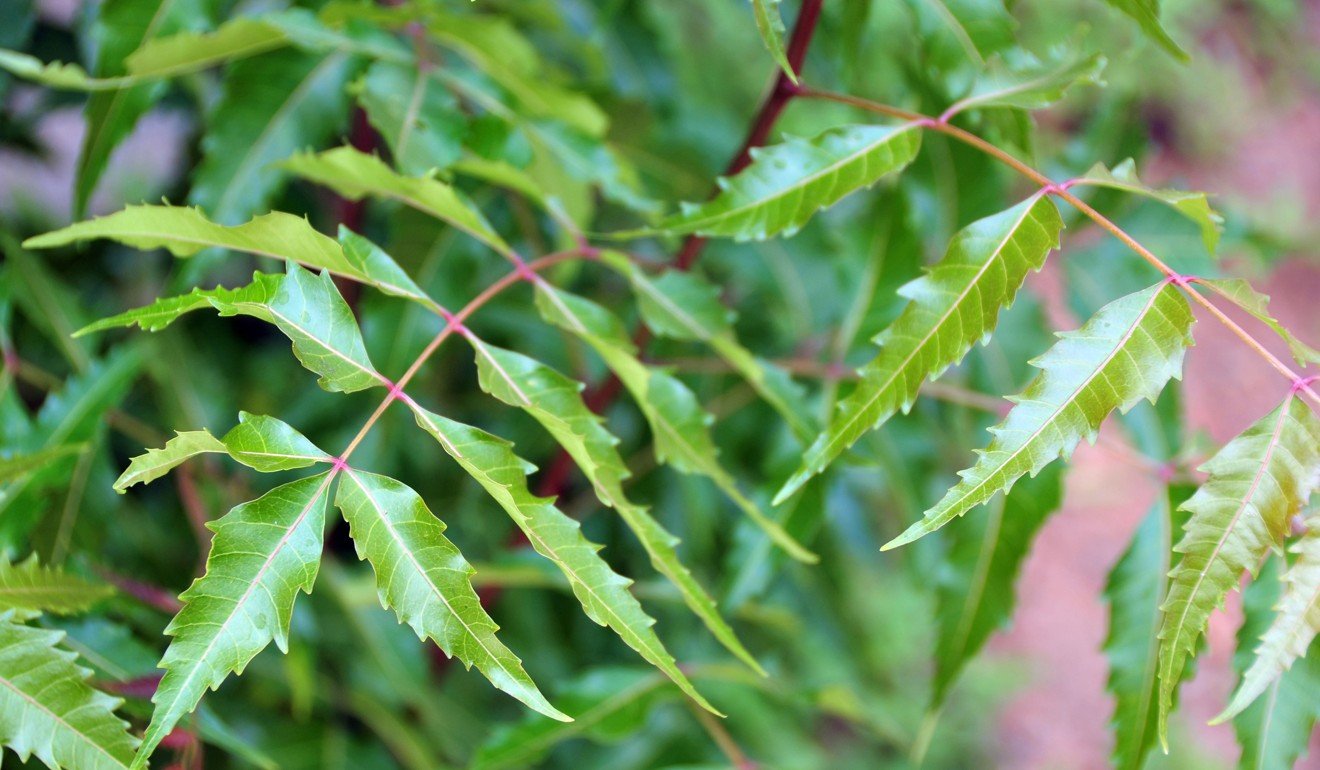 In the end, she explains, she used all-natural solutions as weapons against her chronic ailment, while adopting a healthy diet and fit lifestyle. "I don't wake up middle of the night scratching myself [any more]," she says, adding that she feels she is 90 per cent cured.
The 33-year-old regrets not having taken photos of her condition at its worst so that she can show before-and-after images. "My boyfriend said it was because, back then, I was so ashamed," she says.
Pang did not realise the mental toll her battle against eczema had taken until she cried throughout a private reiki session, a Japanese technique for stress reduction and relaxation that promotes healing.
"I don't know what triggered it," she says of the 2015 event, recalling how her tears flowed as she described her health issues to the practitioner and the comments people had made about her body over the years.
She practises several alternative therapies in addition to reiki. "I haven't taken any medication for two years now. I feel lucky to have met lots of people who introduced me to different things that helped me find a way."
Here she talks more about how she controls her eczema and what she does if she has an outbreak.
How did things shift in 2015?
My boss is a reiki master. Her husband has eczema and went to a reiki healing session, and they suggested I try it. That was one way I got through that period. I also did a seven-day fasting camp in Taiwan, which completely changed me.
How did reiki help?
In reiki, everybody and every object in the universe has a vibration. When you are off the vibration, you might have physical problems, mental problems and so forth. Reiki helps align with that universal energy to [help you] feel better.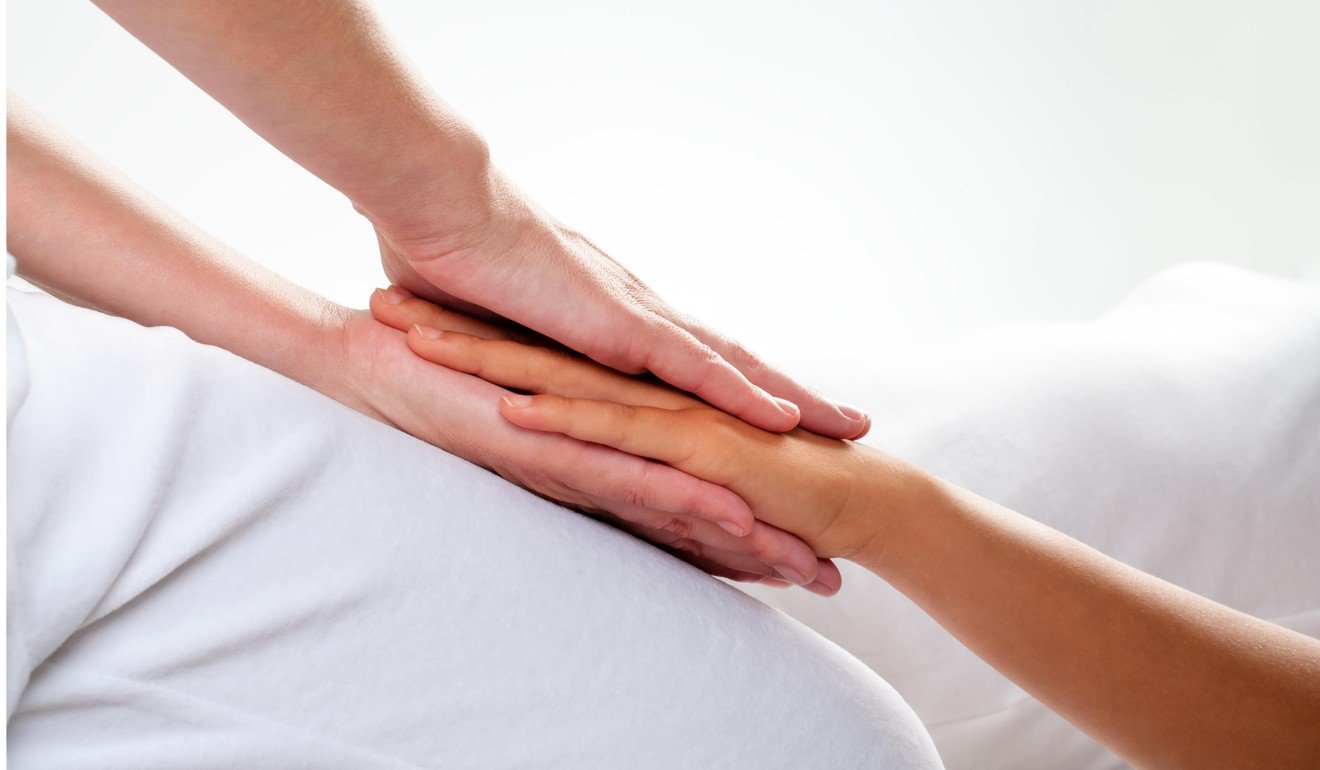 I do it every day. I start with an intention of being grateful and [thinking about] what I want to achieve. Back then, that meant changing my life, to heal and hope for a healthy body. It was like meditation. It helped calm me and focus on my goals.
How did that Taiwan camp help, where you subsisted only on water?
My skin cleared up completely. I felt we were giving our body a rest … we are constantly taking in food that might be harmful to our body.
If you have an eczema outbreak now, what do you do?
I fast and take different supplements such as omega-3s, vitamin A and E, and neem, which are [powdered] leaves [from the neem tree, or Indian lilac]. Neem is taken in capsule form and it's popular in India. I also use tea tree lotions.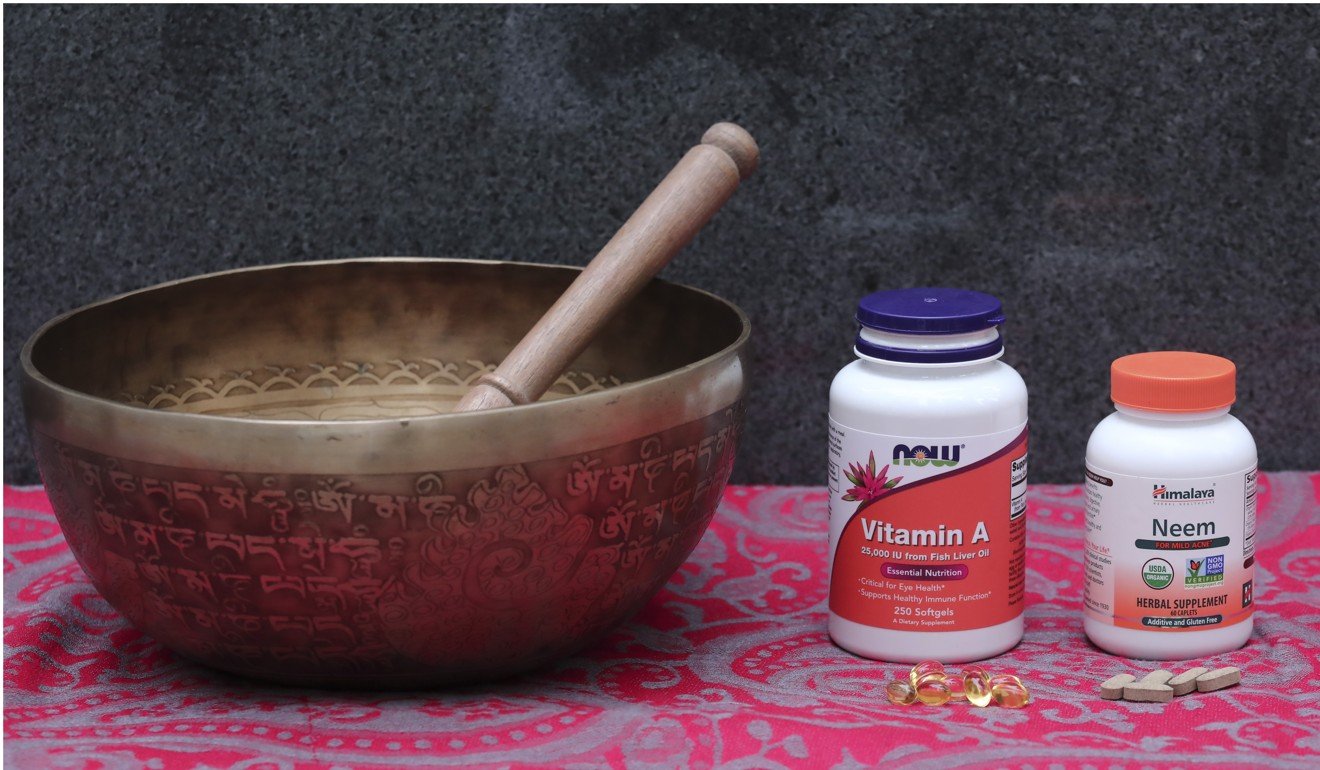 From a naturopath's perspective, eczema is because of mould, and neem and tea tree are cures for mould. The vitamins and omega-3 supplements are to nourish the body. I feel like it's no coincidence I was told in the past that you cannot eat mushrooms, cheese – foods that produce mould. Eczema patients are told to cut these foods. That helps. On top of that, these supplements help kill bacteria.
What about probiotics? Did you try them to strengthen gut flora to fight off overgrowth of bad bacteria?
I have done before and it helped, but it is not as effective as what I do now.
What was your diet like when your eczema was at its worst? How has that changed?
[Before] I ate everything: steaks, mixed-meat platters, bread, French fries. Now it's lots of vegetables. I still eat meat – pork and chicken – but only two days a week … It's all about veggies and less rice. I eat lots of kale, lettuce and salads. I do Chinese food, too, especially vegetables such as gai lan and choy sum.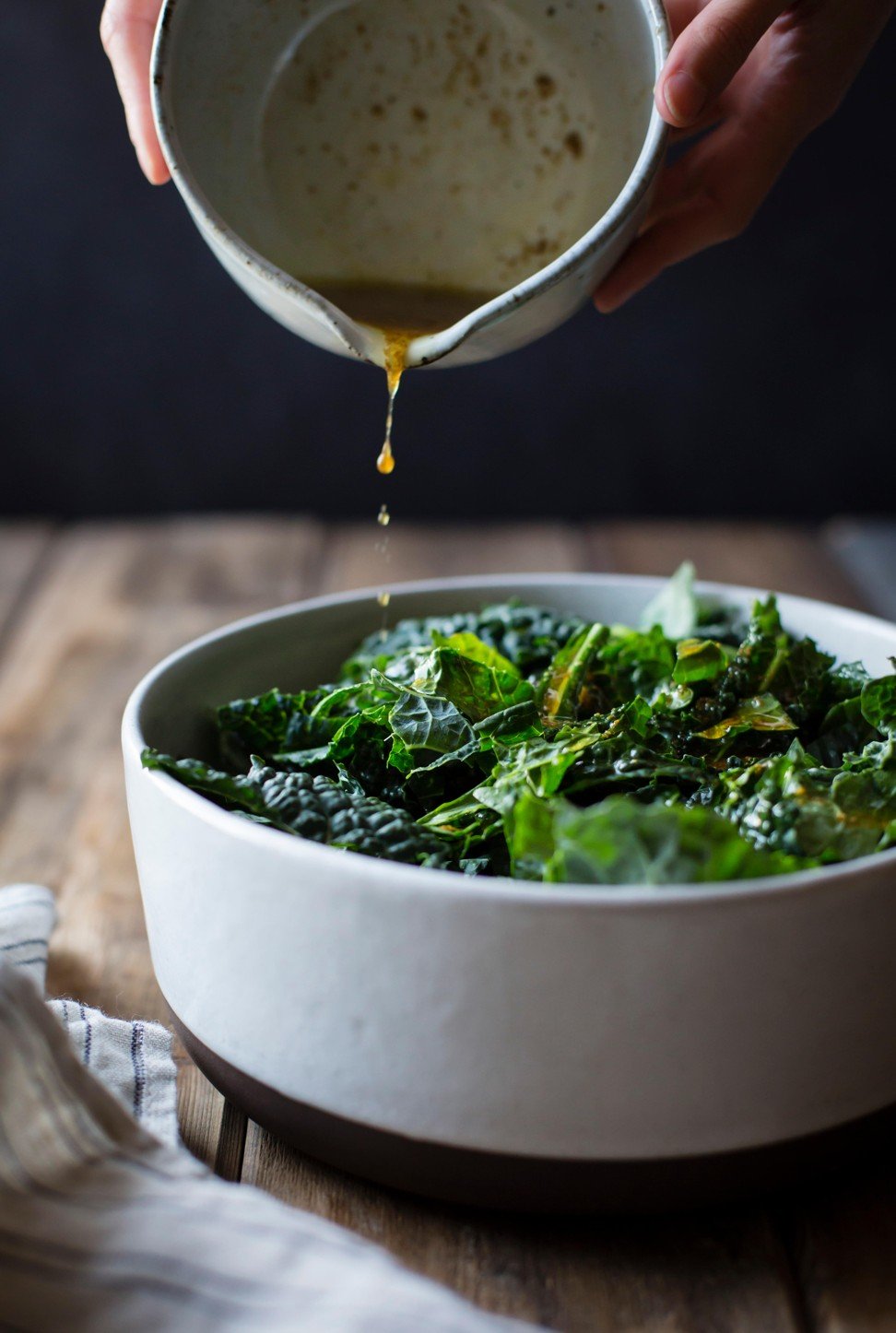 What other routines do you rely on?
Meditation every day, plus reiki and sometimes sound-bowl healing classes. You have this metal rice bowl [that you tap with a stick] and … use vibrations from the sound bowl to heal, relax and de-stress.
What's your meditation ritual?
I release whatever is not good for me. I'm not a calm person, so I ground myself to be more calm and peaceful. Because of reiki, I normally set an intention, like "today I hope to do this, so now I will surround or prepare myself to do something [to achieve that outcome]".
Are you a gym hound?
I go twice a week. I also do yoga four or five times a week, and hike every week.
This article appeared in the South China Morning Post print edition as: singing the praises of the all-natural way