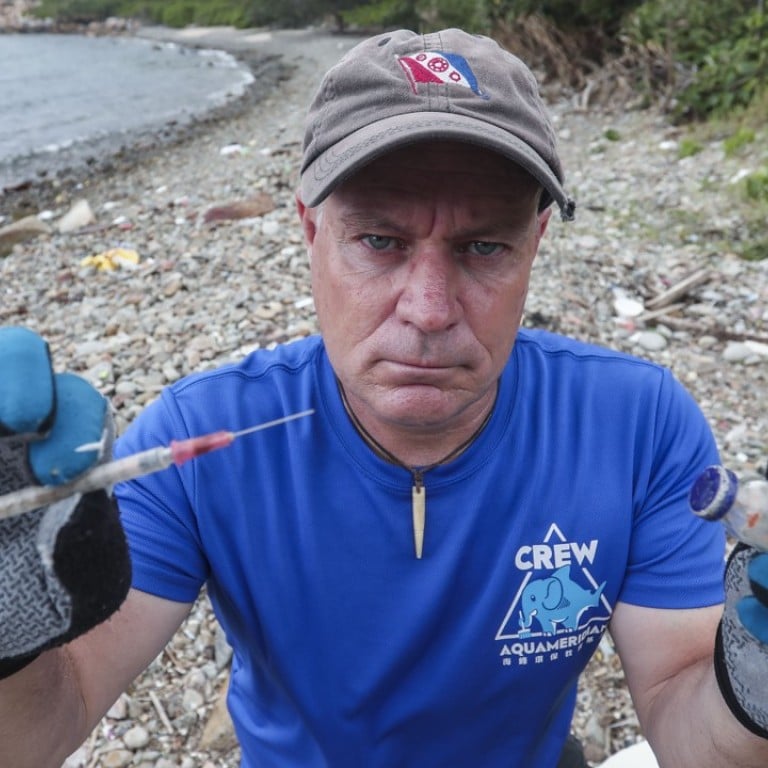 Drugs and medical waste still wash up on Hong Kong beaches – posing toxic danger
As well as the plastic waste on Hong Kong's shoreline, clinical waste is washing up on beaches on Lamma and Lantau islands, thought to be brought in on the tide from the south of Hong Kong Island
A metallic package glistens in the afternoon sun, which has briefly emerged from behind a cloud. It is a full pack of pills, Fluoxetine 20mg. Expiry date on the label is November 2019.
Fluoxetine, also known by trade names such as Prozac and Sarafem, is a type of antidepressant known as an SSRI (selective serotonin reuptake inhibitor). It's prescription medication used to treat depression and other conditions, including obsessive compulsive disorder, anxiety and bulimia.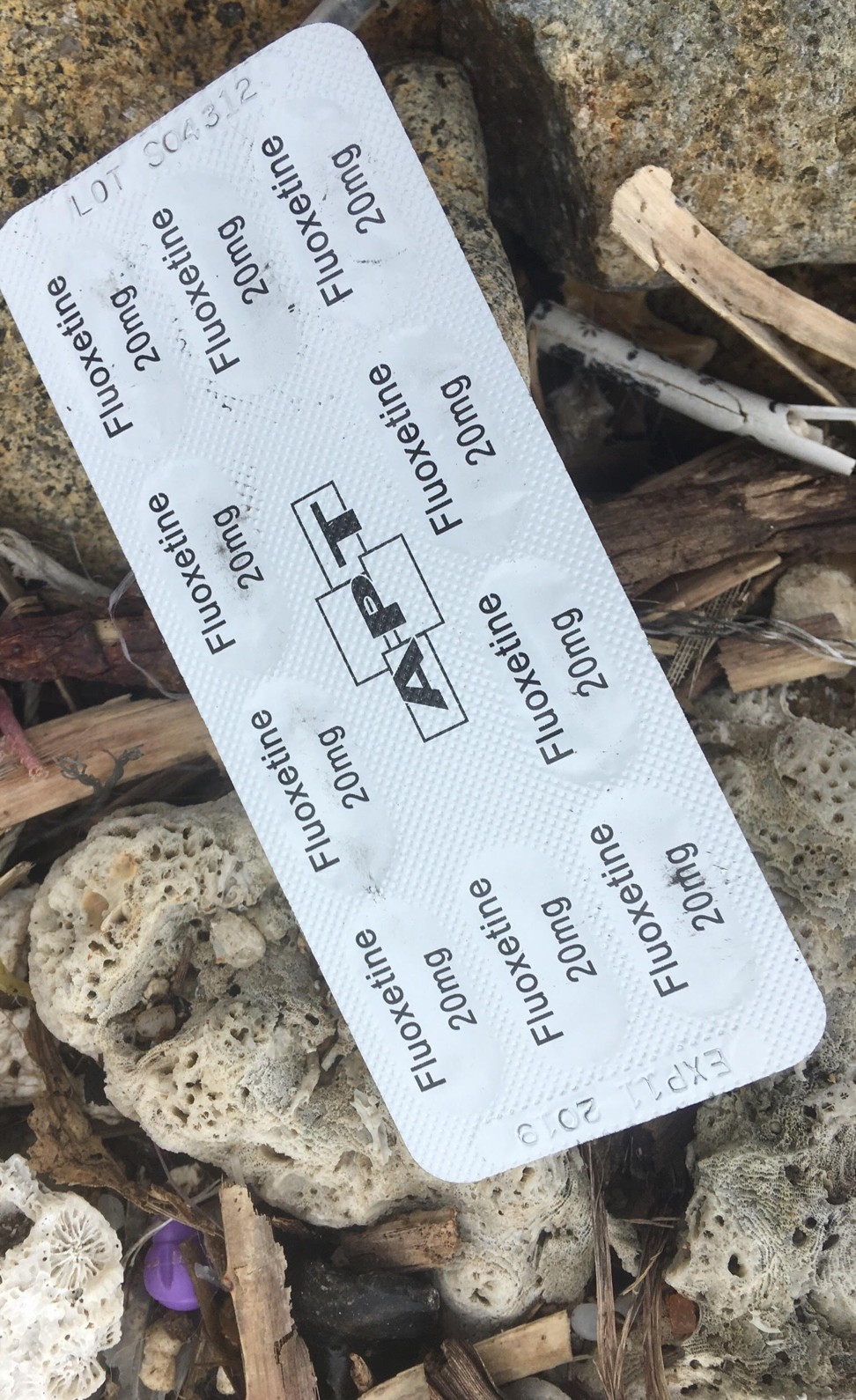 Finding the shiny pack of 10 pills is ironic considering the depressing scene: neither a hospital clinic nor a rubbish bin outside a pharmacy, but on Pak Kok Tsui, a rocky stretch of beach on the northern tip of Lamma, an island with a population of around 6,000 half an hour by ferry from the city's Central district.
The site is a hotspot for not only the usual rubbish that Hongkongers have become accustomed to washing up on their beaches and coastline, but also clinical waste including syringes, vials and medication.
"When people hear medical waste they think of human blood or infectious diseases, but I believe most of this waste is from agricultural and horticultural industries, a percentage from veterinary clinics and the rest from hospitals. So clinical waste is a more accurate definition," says Lamma resident Robert Lockyer, as we carefully weave our way along the beach.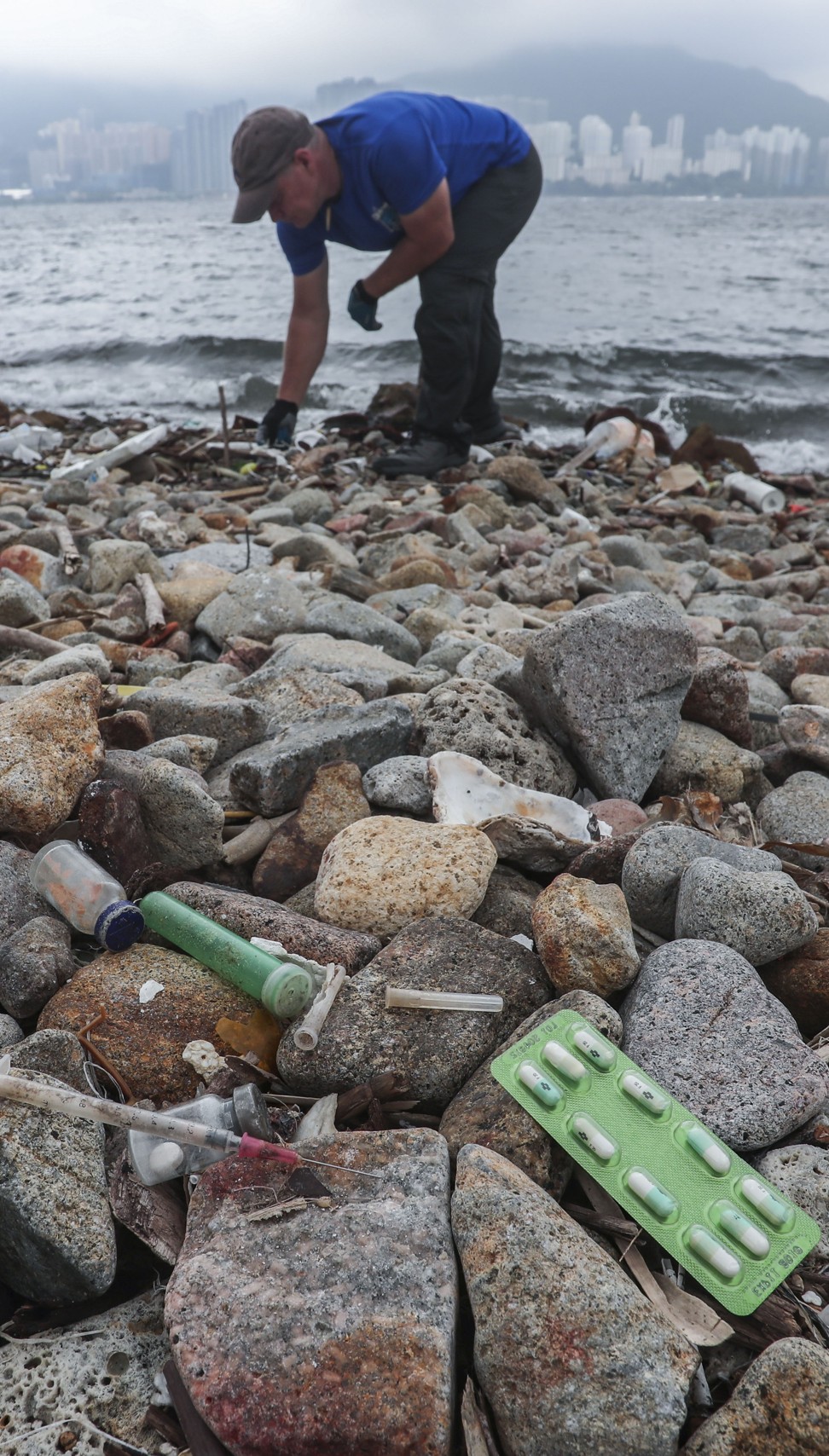 According to Hong Kong's Waste Disposal Ordinance, "clinical waste" is any substance generated in connection with a dental, medical, nursing or veterinary practice.
Lockyer, of environmental group Eco Marine, says that although the beach is not popular with tourists, it is a favourite hang-out for fishermen and local children.
"Kids living on the island come here to build forts, swing from trees," he says, pointing to a thick rope hanging from a branch. "What if a curious kid picked up this pack [of Prozac] and swallowed the pills. I have a four-year-old girl. I don't want to think about what could happen."
According to medical websites, overdosing on Prozac can cause a range of symptoms from unresponsiveness and uncontrollable shaking to dizziness, hallucinations and loss of consciousness, while potential medical complications include seizures as well as kidney and respiratory failure.
In August 2011, the government cracked down on the improper disposal of clinical waste with the introduction of a control scheme to fully regulate the handling of clinical waste, from production to disposal. The improper disposal of medical waste is illegal in Hong Kong, and there are seven licensed clinical waste collectors approved by the Environmental Protection Department (EPD) to handle waste from the city's hospitals and clinics.
Contractors are required to deliver the waste to a licensed disposal facility within 24 hours of collection. It is then destroyed at an incinerator at the Chemical Waste Treatment Centre in Tsing Yi, south of Tsuen Wan.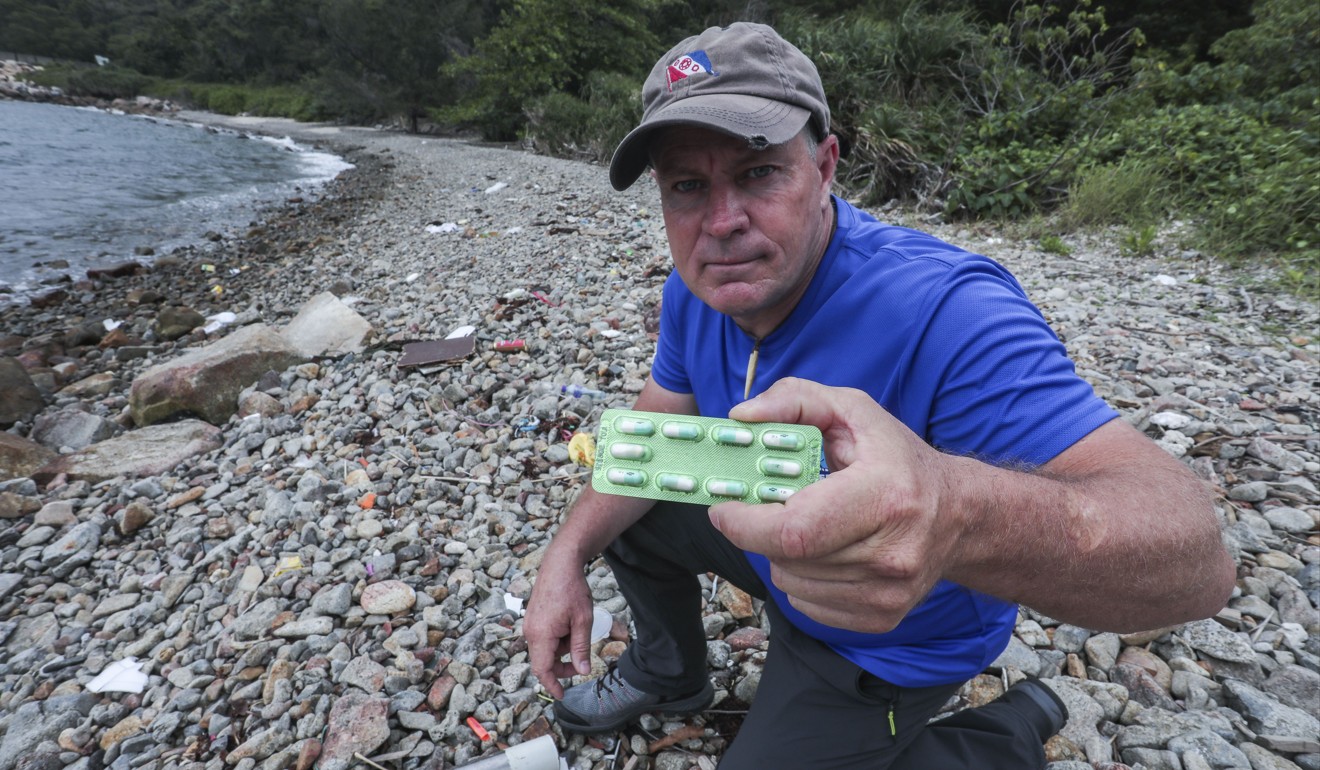 The furnace heats up to 1,200 degrees Celsius, at which temperature all hazardous chemicals such as dioxins are destroyed.
It is an offence to mix any clinical waste with general waste for disposal. Offenders are liable to a maximum fine of HK$200,000.
The big questions environmentalists want city officials to answer are: what's the source of the clinical waste washing up on Hong Kong's coastlines, and why has it been happening for so long?
"There's waste on this beach that is accumulated over 30 years," says Lockyer. "If you search on SCMP, you'll find stories from the mid-1990s about medical waste on our beaches and that is the problem – it's still a problem. The EPD was going to fix it then but still, , it continues to wash up."
Lockyer says the trash washing up with the clinical waste – items such as bottles and food packaging – are from Hong Kong, identifiable by the traditional Chinese characters.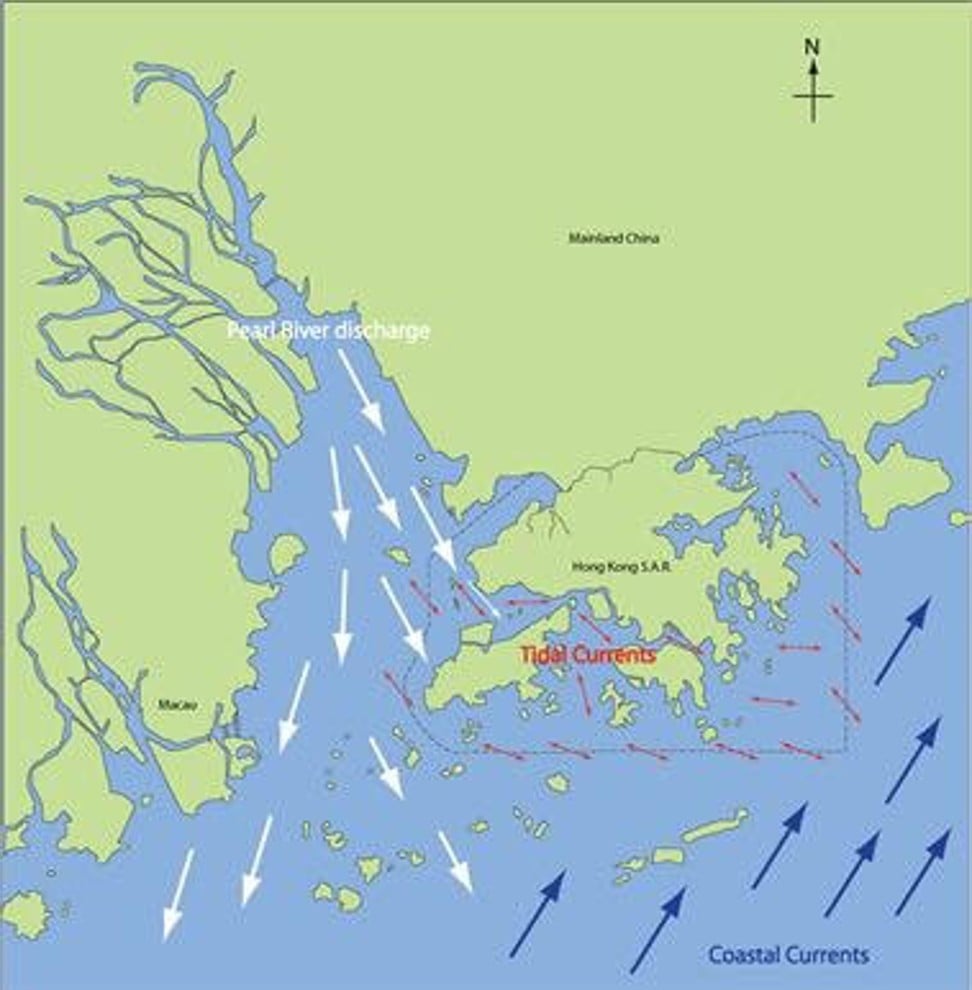 "Looking at the tides and currents, I'd say it's an 80 to 90 per cent chance that the clinical waste on Pak Kok Tsui comes from Aberdeen [on the south side of Hong Kong Island], somewhere between Stanley and Pok Fu Lam," he says, pointing across the East Lamma Channel. "Items have been dumped into Aberdeen Harbour and have washed up here. That can be determined by the currents.
"If it had come from the Pearl River Delta," he says, referring to claims that most of the trash on Hong Kong's coastline comes from China, "then it would have ended up on the western or southern side of Lamma, not here on the northern tip. A percentage of waste comes out of the Pearl River Delta but we need to get over blaming China for the waste.
"One of the biggest hotspots is Sam Pak Wan on Discovery Bay, near Disneyland [on Lantau, Hong Kong's biggest outlying island]," Lockyer adds. "That's near the Tsing Yi incinerator. That location is unlikely to have come from [China]."
He bends down to picks up a brown bottle with a single pill inside. "There's a name here and a registered trademark, that is how easy it would be for the EDP] to trace some of these items to the source," he says, adding that last year he found medical prescription bags from hospitals in Aberdeen and Central.
"This could be harmless – antibiotics or vitamins – or it could be a drug to euthanise an animal."
There is reason to be concerned. The EPD says clinical waste is potentially dangerous because it can cause cuts and needlestick injuries or transmit disease and, if improperly handled, can be hazardous to cleaners, waste handlers, and the general public, a scenario Lockyer is well aware of.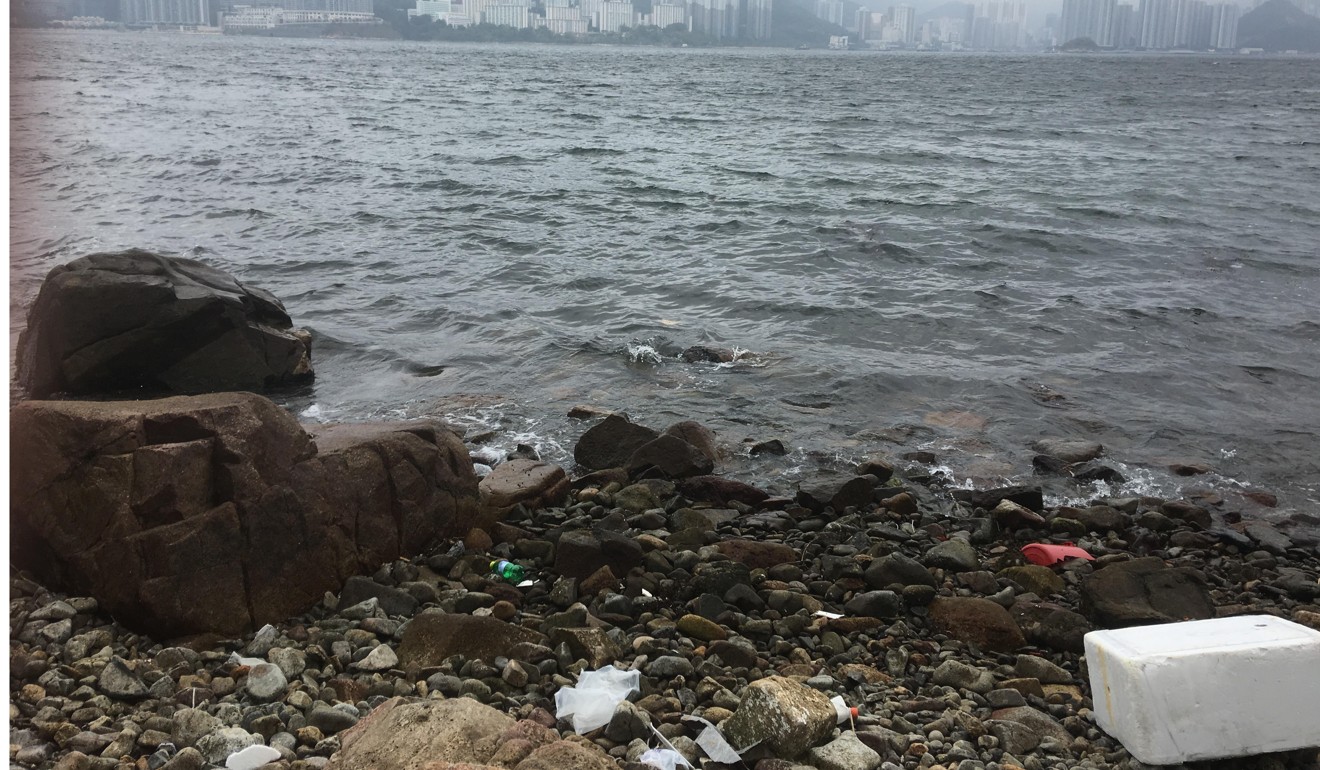 In June, while taking part in a beach clean-up on Pak Kok Tsui, Lockyer was stabbed in the leg by a needle. He hurried to Ruttonjee Hospital in Wan Chai to be tested for HIV, tetanus and hepatitis.
"The doctor said I'm OK – the chance of infection was very low. But the wait was the worst – and you can't stop your mind going to worst possible scenario."
In response to the incident, the EPD says it is concerned about the suspected clinical waste items discovered at Pak Kok Tsui.
"The Environmental Protection Department staff inspected the beach on April 16. It was noted that some suspected clinical waste, including waste syringes and needles, had been gathered and put aside on the beach. As these items were not labelled and looked like to have soaked in water for a long period of time, the source could not be determined.
"Since the place is a remote location with no habitation or clinic nearby, it is believed that the waste items were washed ashore by water currents and no illegal disposal has been detected so far," the department says.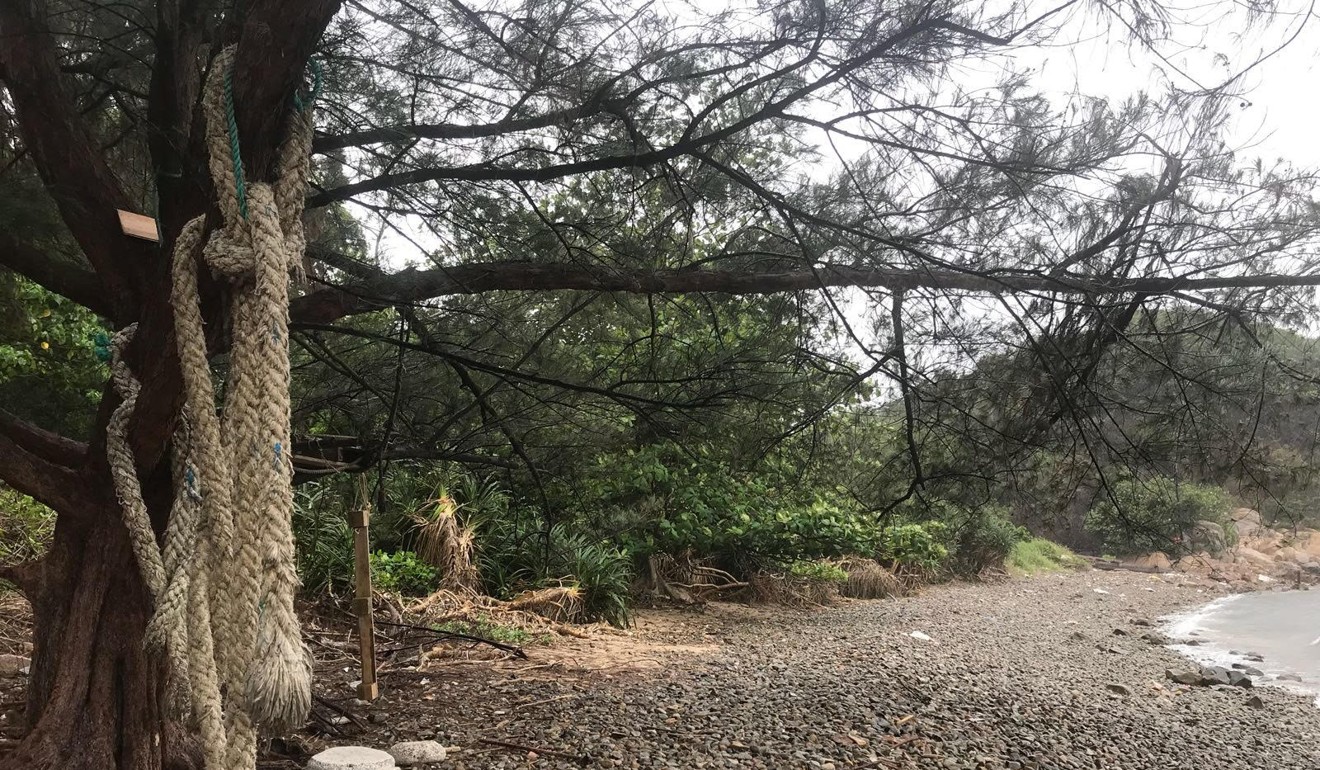 In July, 2016, Southern district councillor Paul Zimmerman, Lantau resident Moran Zukerman, and Julie Leung from environmental organisation Plastic Free Seas took medical waste collected over two months to government officials, urging them to take action to trace its source.
The medical waste had been collected on Sam Pak Wan on Lantau, and included syringes, glass, plastic containers, vials and IV bags. Some syringes still had needles attached.
Lockyer says one popular theory about the source of the waste is that it is dumped by contractors employed to truck it to Tsing Yi.
"A contractor who is stuck in traffic and wants to get home to see his kids could illegally add the waste to pile of urban waste instead of driving all the way to Tsing Yi and paying for petrol, getting in traffic jams … so it's easier to dump it into bins for general waste."
Since 2015, the EPD has carried out 700 blitz operations after finding dumped medical waste, targeting Chinese and Western medical clinics, veterinary clinics, medical laboratories and nursing homes.
But environmentalists, including Lockyer and Zimmerman, say more needs to be done to combat the problem, by finding the source of the waste. The EPD says it is doing all it can, but with limited success.
In June last year a private clinic in Cheung Sha Wan, West Kowloon, was fined HK$50,000 after an EPD blitz intercepted an employee of the clinic at Castle Peak Road in the New Territories mixing its clinical waste with general refuse for disposal in a nearby alley. It found 85 syringes with needles, 45 needles and 26 used ampoules.
Anyone who discovers medical waste should call the government hotline on 1823.
This article appeared in the South China Morning Post print edition as: Fighting a to xic tide