Wellness
Get more with myNEWS
A personalised news feed of stories that matter to you
Learn more
The vegan meat substitute Asia has been waiting for: pork alternative Omnipork, and the Hong Kong restaurants serving it
Good for xiaolongbao, and steamed, fried and baked dishes, plant-based 'pork' suits Asian palates more than vegan 'chicken' and 'beef'; developed by a Hong Kong social enterprise, it could satisfy a global appetite for meat alternatives
Two Chinese restaurants in Hong Kong have begun serving dishes made using Omnipork, a plant-based protein that looks and tastes like pork. The dishes range from xiaolongbao to sweet and sour pork, and braised king oyster mushroom stuffed with "pork". Not only is it suitable for Asian cooking, it could also satisfy a global appetite.
At Man Ho Chinese restaurant in the JW Marriott Hong Kong, David Yeung, founder of plant-based concept store Green Common, social enterprise Green Monday, and now Right Treat, is excited to try some new dishes using his new product. While he is an investor in Beyond Meat, which has developed plant-based "chicken" and "beef", Yeung also saw the need to look into alternatives to pork.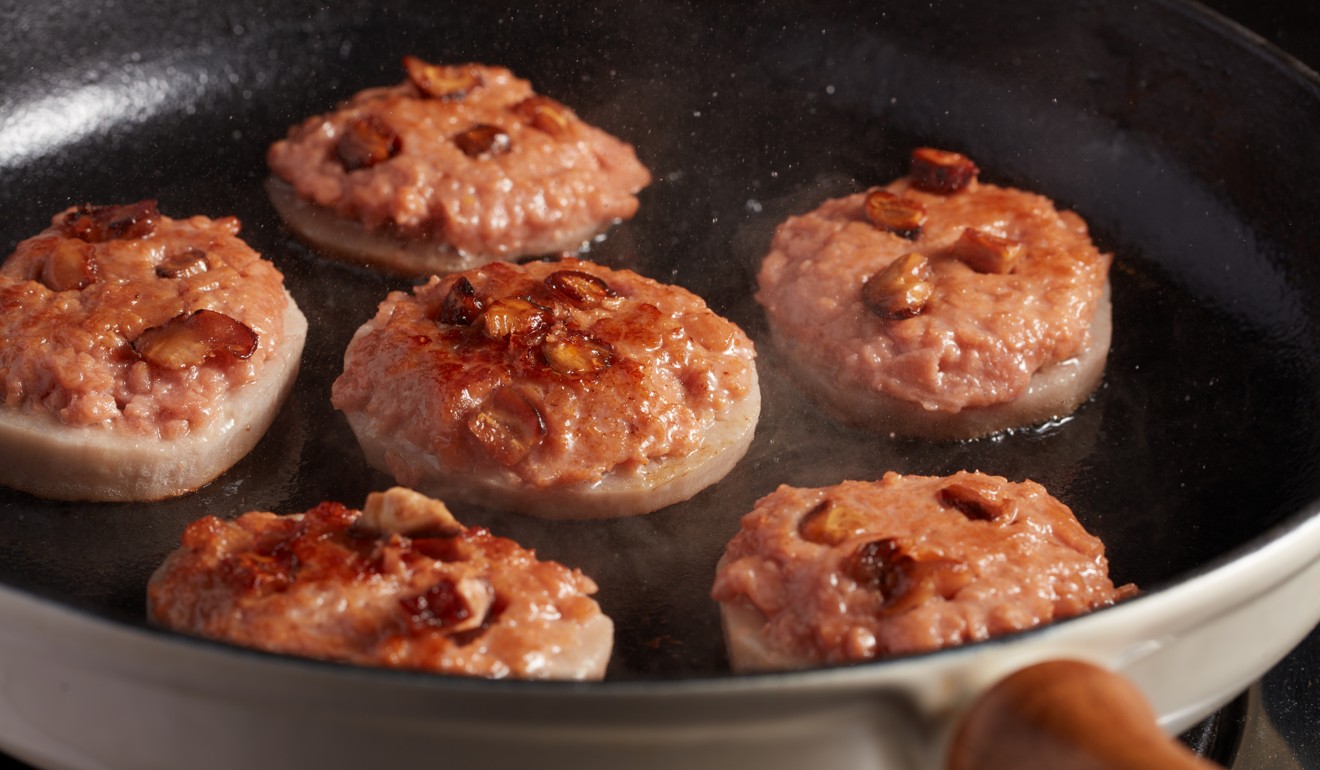 "In Asia we need different types of products and meat alternatives. Western companies focus on Western cuisine," he says.
"We [Green Common] are the biggest fan and promoter of Beyond Meat, and there are already fishless fillets and crab cakes and 'chicken' strips, but we knew eventually someone needed to develop something for Asian cuisine so we thought we should be the first."
Right Treat was set up to make the Omnipork pork analogue.
Social media posts about Omnipork
Asians eat a lot of pork, and he hopes that by offering Omnipork, people will consider this option to reduce their meat consumption.
Yeung reels off the statistics: In 2016, in China, the ratio of pork consumed compared to beef was 7:1, in Singapore it was 4:1, in Japan 2.2:1 and Korea 3.8:1, and in Vietnam, a whopping 10.8:1.
"Western countries mostly eat beef and chicken. For them pork is bacon, ham or ribs. For Asians, pork is used in dim sum, xiaolongbao, and steamed or fried patties. The applications for pork are much more diverse," observes Yeung.
He found a biotech company in Vancouver, Canada, that has great experience in developing plant-based protein, with team members having accumulated 40 to 50 years' experience between them.
What's more, they are Asian Canadian. "When I told them what we wanted to do, they got it. I didn't have to explain xiaolongbao, siu mai or gyoza," Yeung says.
After a year and a half, Omnipork was launched in late April. It is made of shiitake mushroom, non-GMO soy protein, pea protein and a mixture of rice. Developing such a product wasn't an inexpensive venture.
Yeung will not say exactly how much he has invested, but it is in the seven-digit range in US dollars. The plant-based "pork" is being produced in a factory in Thailand.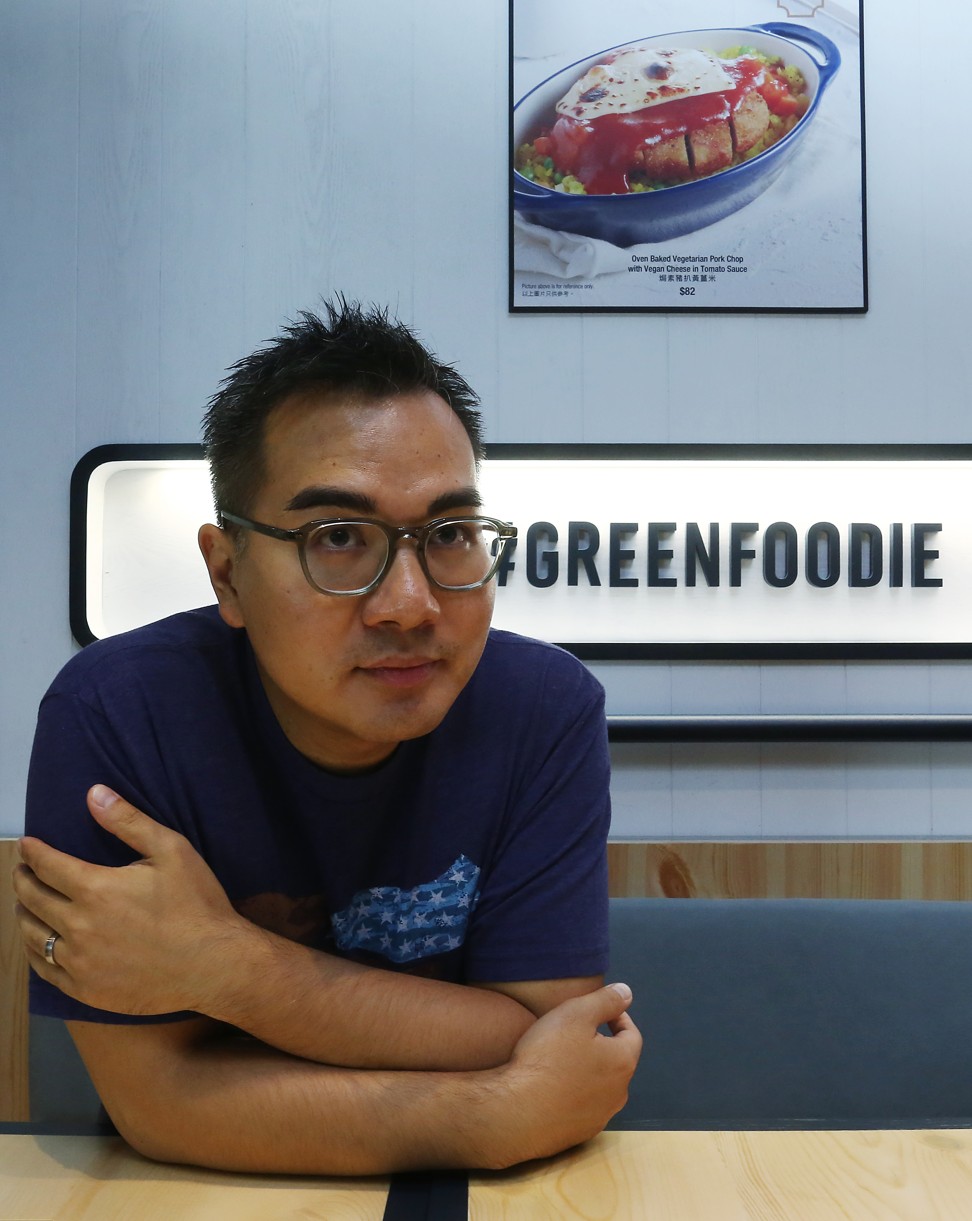 Executive Chinese chef Jayson Tang Ka-ho of JW Marriott Hong Kong has created four dishes that are available until July 31. The plant-based "pork" is almost undetectable in the dishes: deep-fried mushrooms stuffed with Omnipork and lotus root; stuffed in a king oyster mushroom and braised with soy sauce; stuffed in winter melon with assorted fungus; and baked with yam and egg yolk in a pumpkin sauce.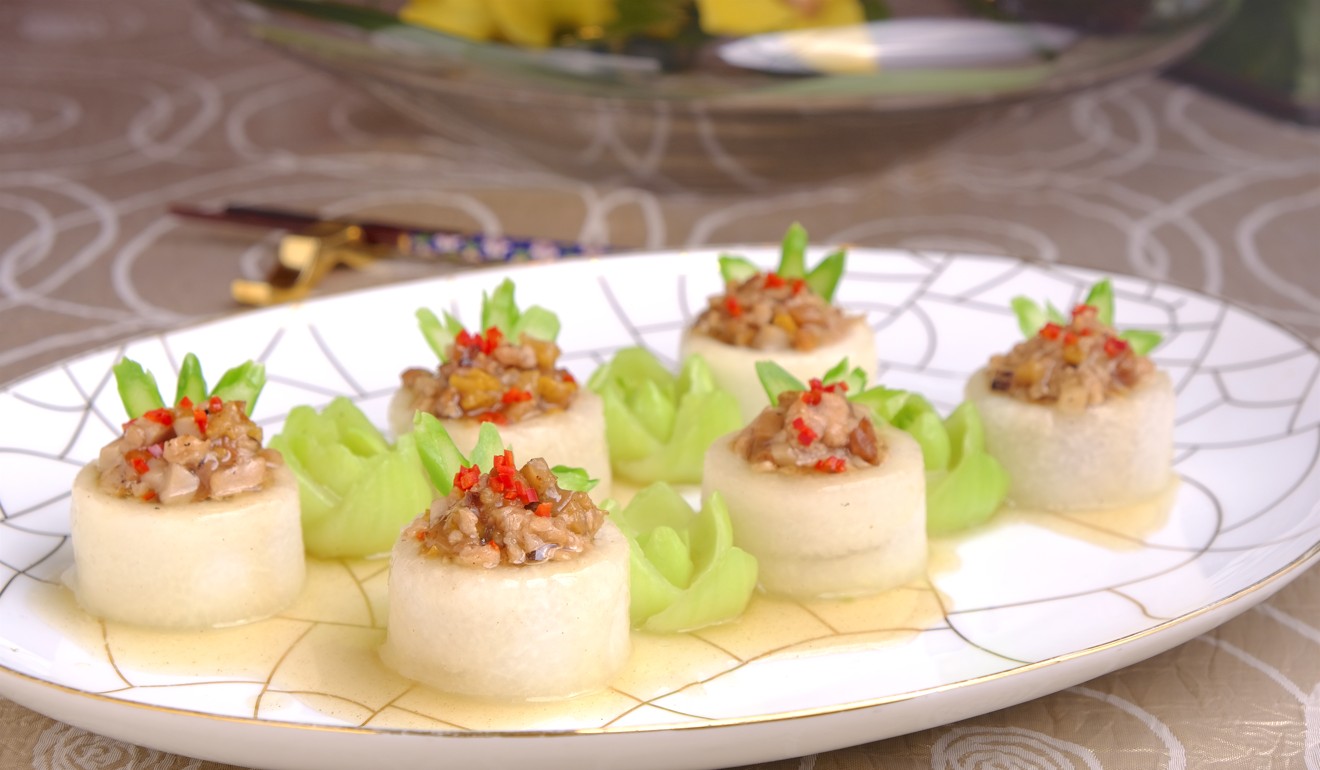 Tang says when Yeung approached him with the plant-based product, he was cautious.
"I had to see the actual product and try it first. Many mock meat products are usually pretty much finished and all you can do is cook it," he says. "But with Omnipork, I was able to experiment and do many things with it, like boiling, steaming, stir-frying, deep-frying. What's also good is that it isn't seasoned much so you can add whatever flavours you want."
The only drawback is the xiaolongbao, or Shanghainese steamed dumplings, as the plant-based meat absorbs a lot of liquid, so the filling is almost dry inside.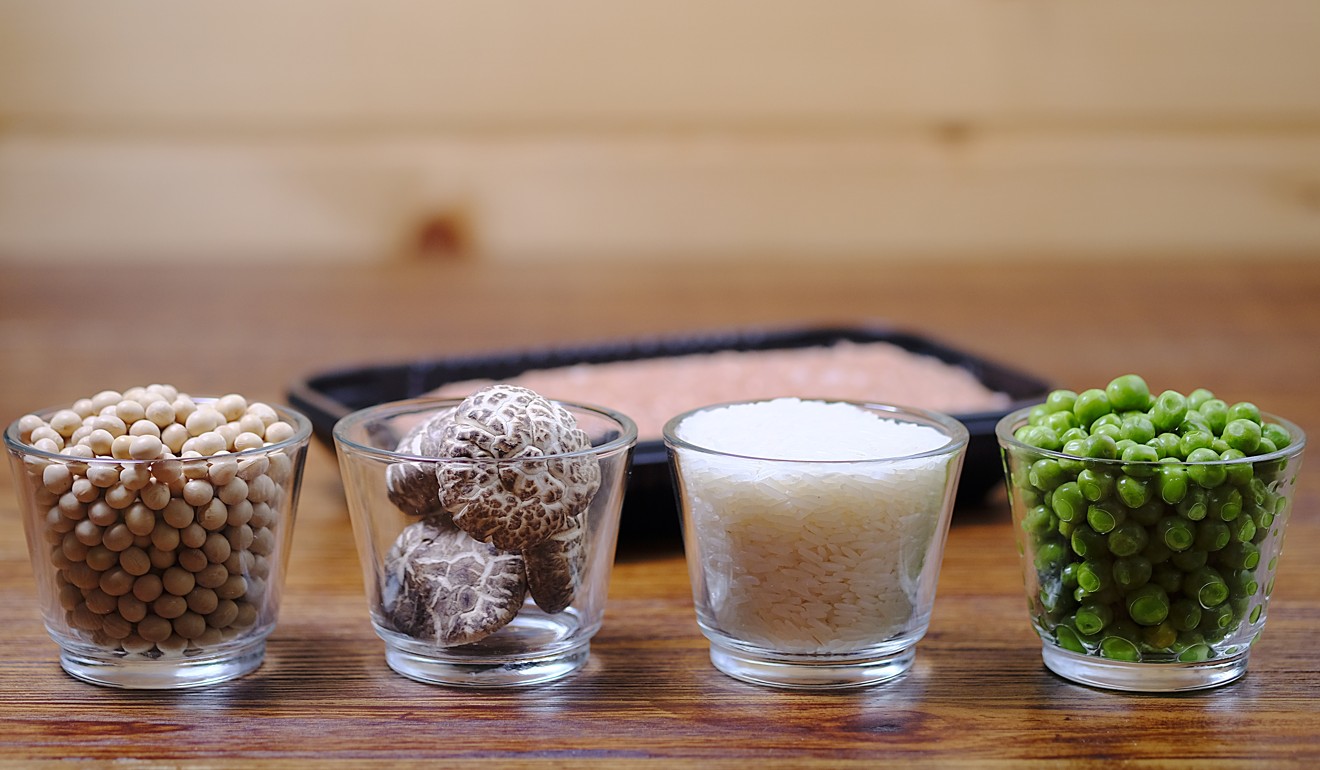 "Usually when we make xiaolongbao, the ratio of meat to soup is 1:2, but for Omnipork it's 1:6," he explains. "We were worried it would be difficult to wrap the dumpling with so much liquid in it, and that it might explode after steaming, or it wouldn't look nice once it was steamed. We had to do it by trial and error, incrementally increasing the amount of liquid."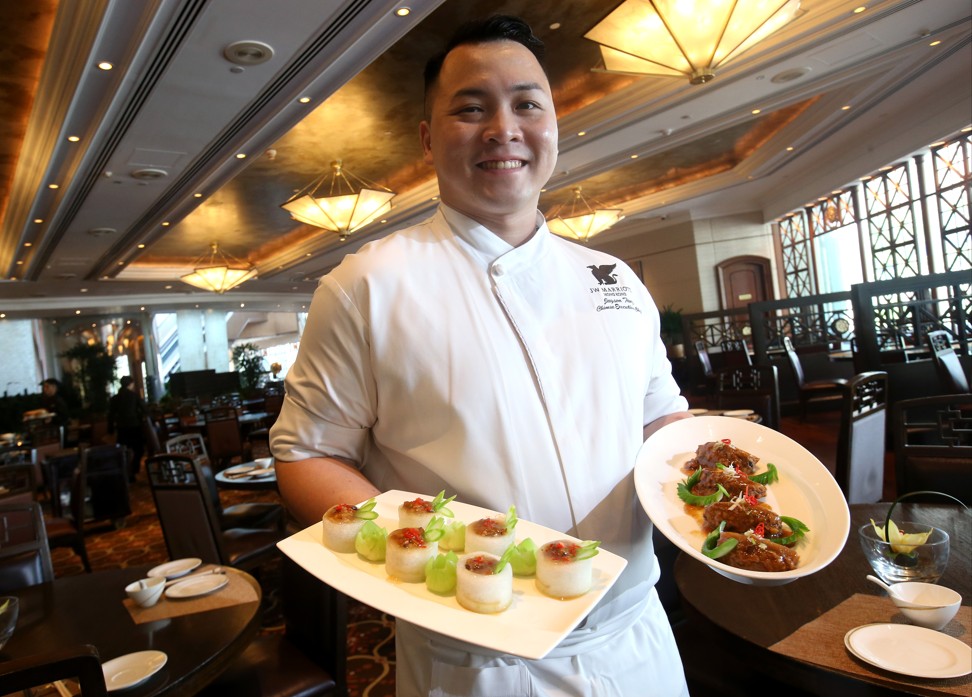 When using the product for home cooking, you may need to add a bit more oil, Tang says, as Omnipork sticks to the wok easily. And when it comes to making steamed minced pork patty, less starch is needed when marinating the "meat", otherwise it will be quite dense in texture.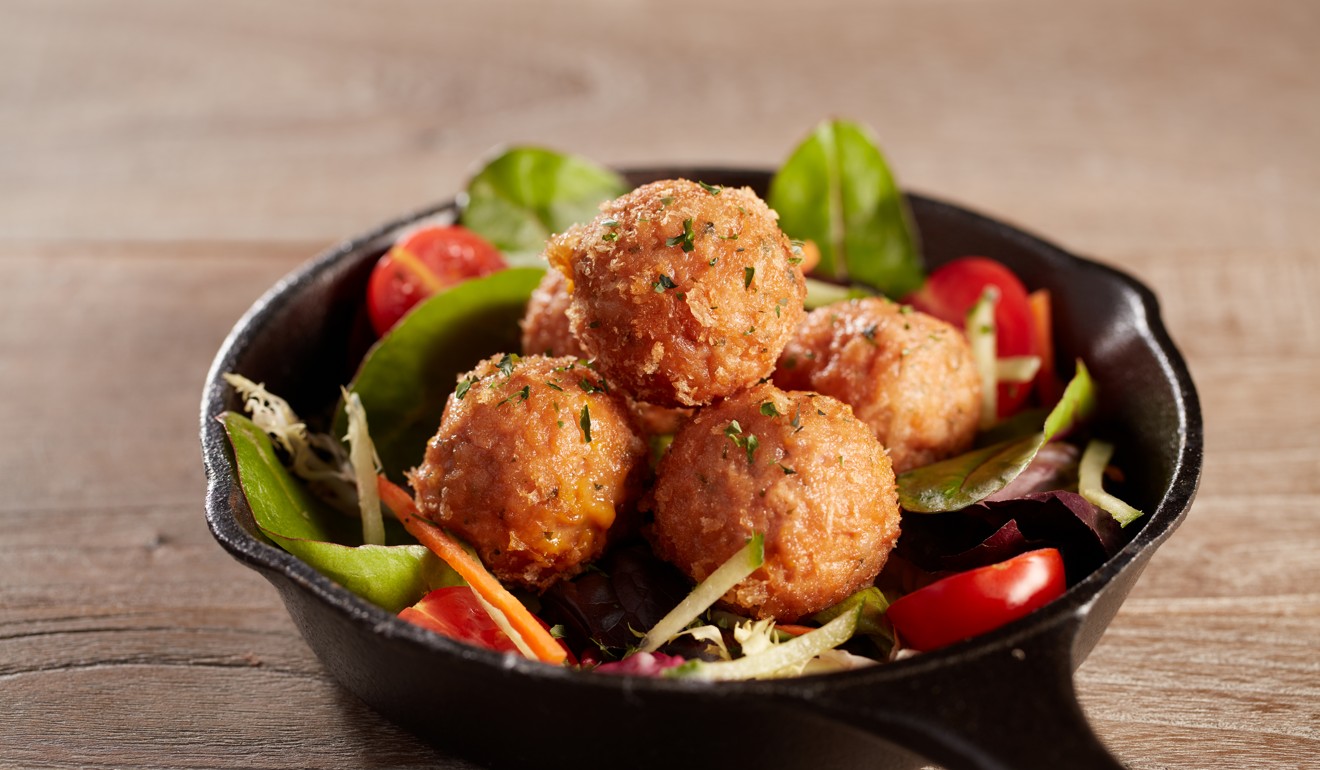 The product in its raw form looks like minced pork and isn't seasoned much, while the nutritional value is higher than the actual meat. It is cholesterol-free, antibiotic-free, hormone-free, has 71 per cent less saturated fat, 62 per cent fewer calories, 233 per cent more calcium, and is 53 per cent higher in iron.
"If you want to mobilise and empower people to eat less meat, then you need to give them the tools," says Yeung. "Asian vegetarian food is another area overlooked or overdue for innovation. We already have dishes like mock goose and meats, but Omnipork takes it to a different level."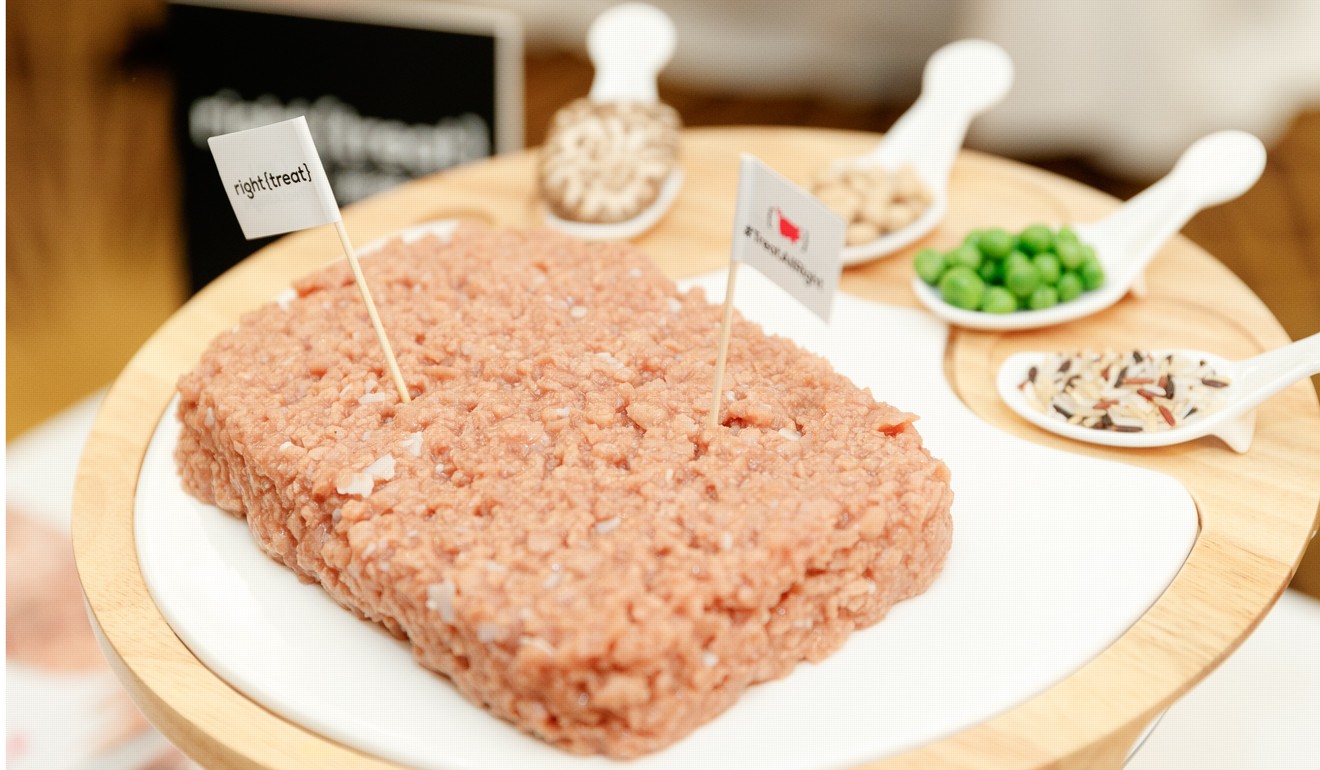 Interestingly, since the product was launched, it has attracted a lot of inquiries from the Middle East. "When we label it we can say 'halal' or 'kosher' pork", says Yeung, smiling at the endless possibilities with Omnipork, hence the name.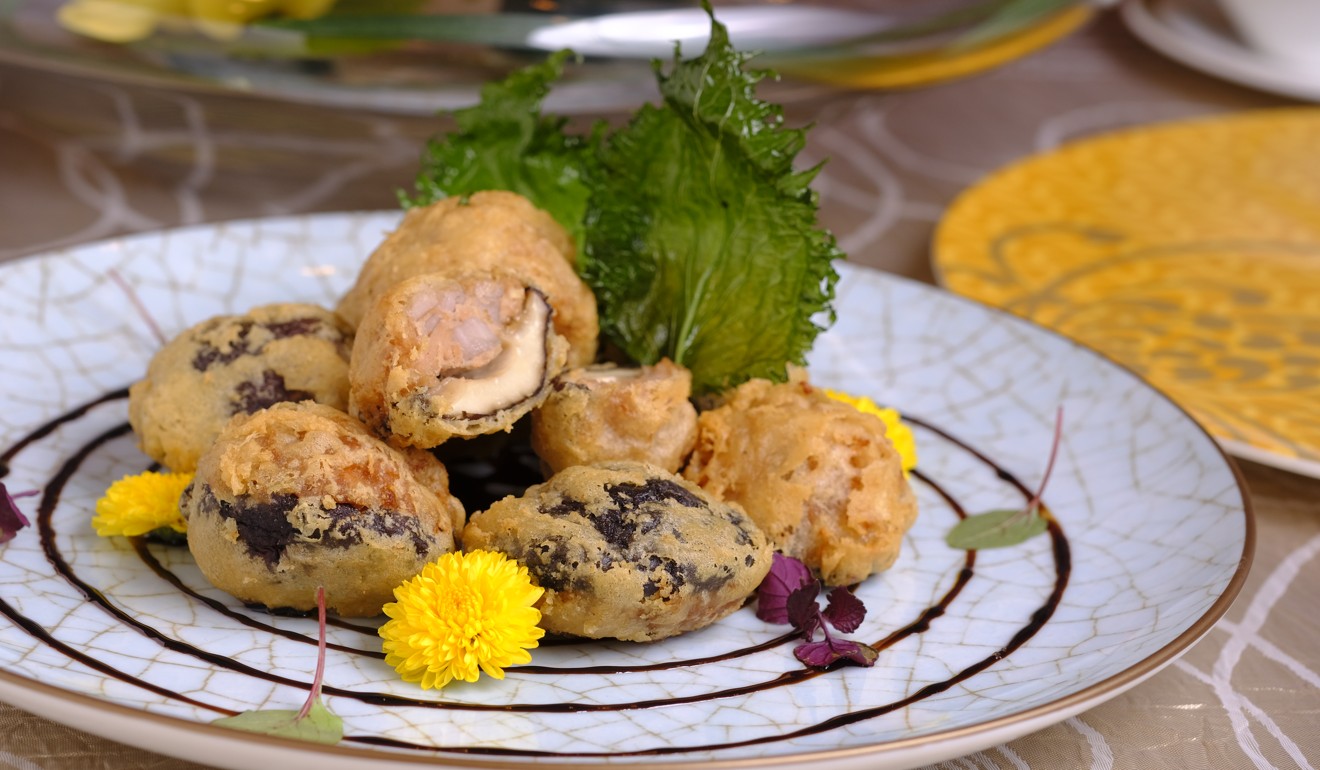 The retail price of Omnipork will be on par with organic pork, around HK$40 for 250 grams, he says. The product will not be available in shops until the fourth quarter of this year, but is now being used in some dishes at Ming Court in Cordis Hong Kong in Mong Kok, and Man Ho in Admiralty.
Green Common's Kind Kitchen, a new restaurant that has replaced Ovo Cafe in Nan Fung Place in Sheung Wan, will also have Omnipork on its menu from the end of June.
Kind Kitchen, 1/F, Nan Fung Place, 173 Des Voeux Road, Central, tel: 2110 0055
Man Ho, Level 3, JW Marriott Hong Kong, 88 Queensway, Admiralty, tel: 2810 8366
Ming Court, Level 6, Cordis Hong Kong, 555 Shanghai Street, Mong Kok, tel: 3552 3028
This article appeared in the South China Morning Post print edition as: there won't be blood: the cheat meat with endless possibilities