Wellness
Get more with myNEWS
A personalised news feed of stories that matter to you
Learn more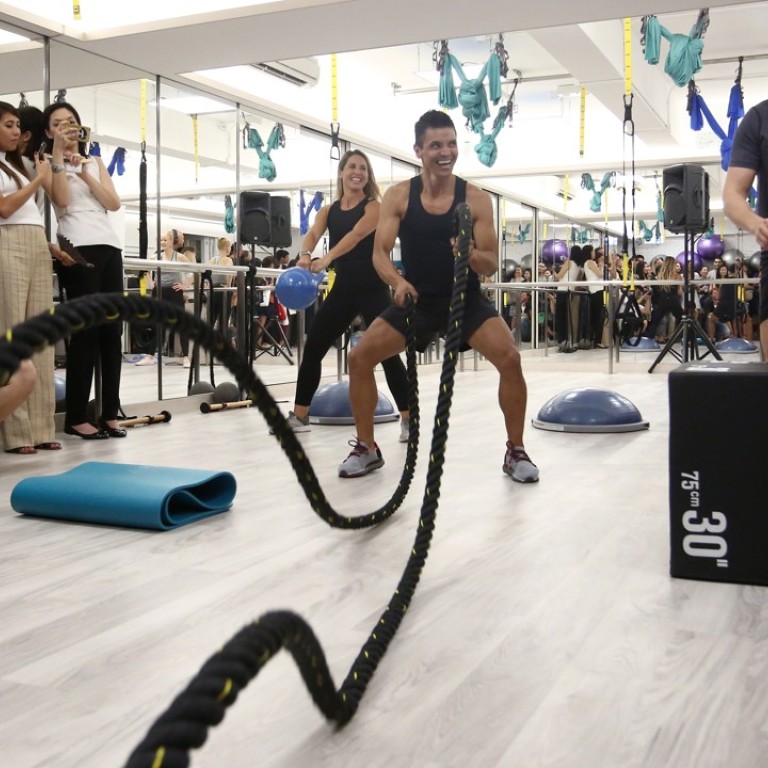 Hong Kong fitness industry back on the rise with new openings and expansions backed by pay-as-you-go model
Hong Kong's workout world has been rocked over the last two years by the shock closures of several fitness gyms, but the expansion of Flex Studio, and the opening of Studio WXS in costly Central, is signalling a resurgence
Recent shock closures of several long-time fitness centres and gym chains in the city have rocked the workout world in Hong Kong in recent years.
From the wind-up of California Fitness in July 2016, and Epic MMA Club's failure in August last year, to the demise of the 17-year-old TF Gym in Mong Kok early this year, it's been a tough time.
But a segment within the scene is still thriving. These are operators that do not try to lock clients into multi-year membership contracts, but instead build a community attracted to the vibrant characters that run them and teach at them. Such boutique fitness studios are cropping up across the city, offering more flexibility and price points with a pay-as-you-go model. Patrons may drop-in and pay per class, purchase passes in bulk at a lower price, or buy credits for packages to be used within a specific time frame.
The expansion of a popular centre in Central and the opening of a new fitness club in Sheung Wan last week reflect this trend.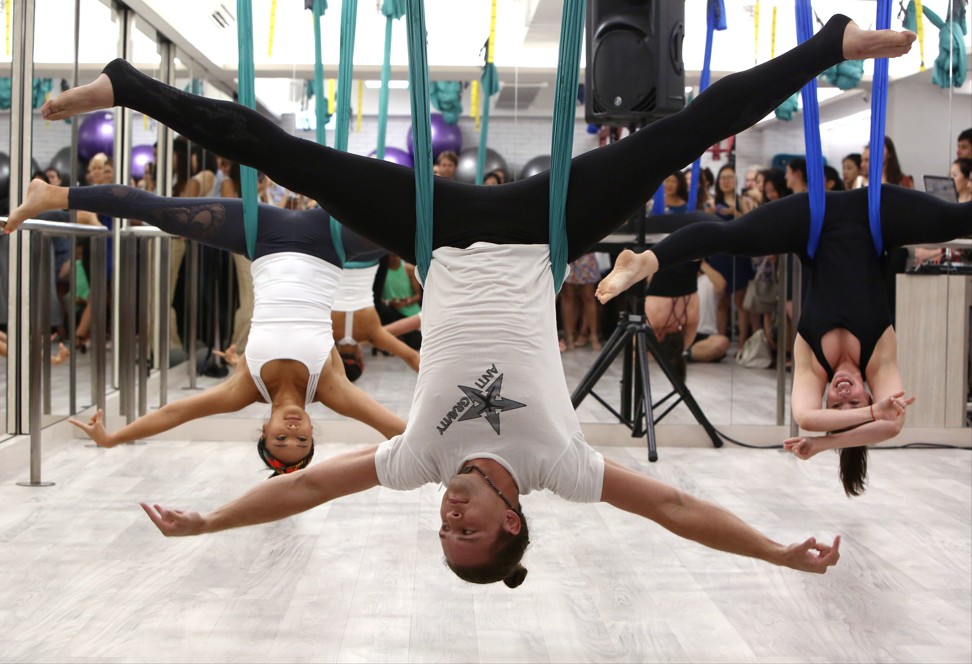 Flex Studio's Central branch on Wyndham Street has expanded to include a whole new floor; the two-level space now has a net area of 4,300 square feet (400 square metres). The original lower floor has expanded its space which is dedicated to Pilates, and now has more classical-style equipment and new amenities. The new upper level has classes in yoga and other popular disciplines such as barre, anti-gravity aerial fitness and more.
With this larger venue, Flex Studio hopes to accommodate rising demand for its services. A customer poll last year revealed some were struggling to book themselves into classes that filled quickly there.
"Adding that floor enabled us to not only showcase classes more frequently at better times and attract more teachers, but [cater to] those people, who were saying 'I want the 8.30pm allegro class'. We only had it scheduled for two days a week; now we can give it every day," explains Flex Studio's managing director Heather Thomas Shalabi.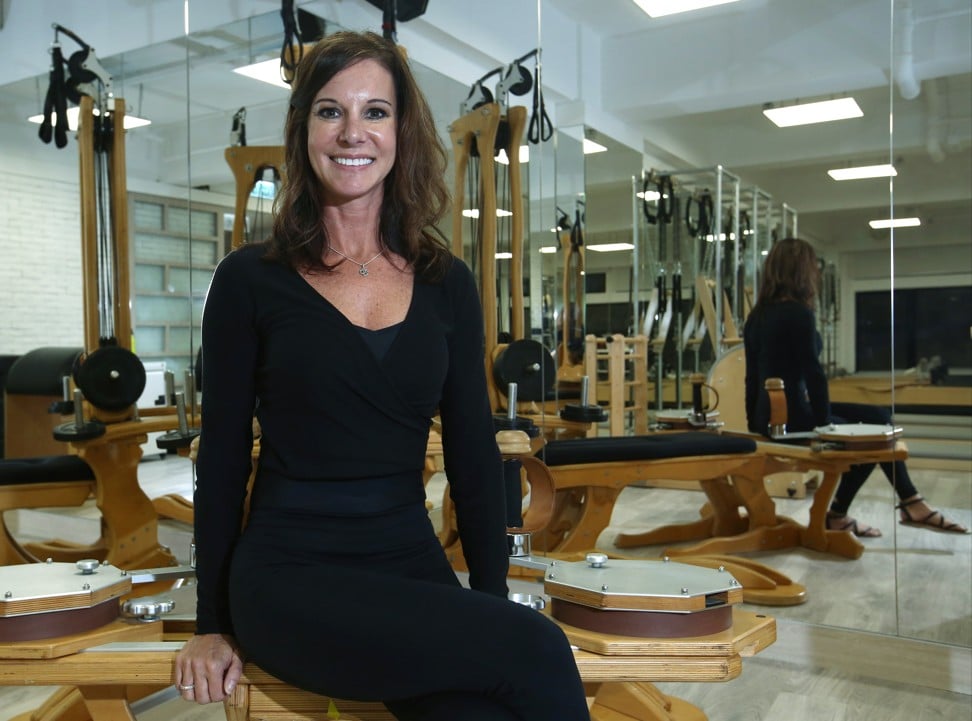 Flex Studio's integrated approach also encourages cross-discipline exercising.
"When you integrate different disciplines, you work the body quite efficiently because you're not doing one thing over and over," Shalabi said. "The main thing people really need is to balance flexibility with strength and stability. For example, weight training and strength training is great if you balance it with a modality like anti-gravity aerial or yoga."
Nearby, another venue, StudioWXS, launched a few days later. It defines itself as an "active lifestyle-driven studio" with a strong community-oriented ethos and a holistic approach for urbanites looking to better themselves. Its answer is to fuse nutritional and fitness elements. Classes include women's self-defence sessions, yoga, and body toning sessions targeted at the abs and butt.
After classes, participants down healthy shakes and have body-composition assessments, talks on nutrition and other issues.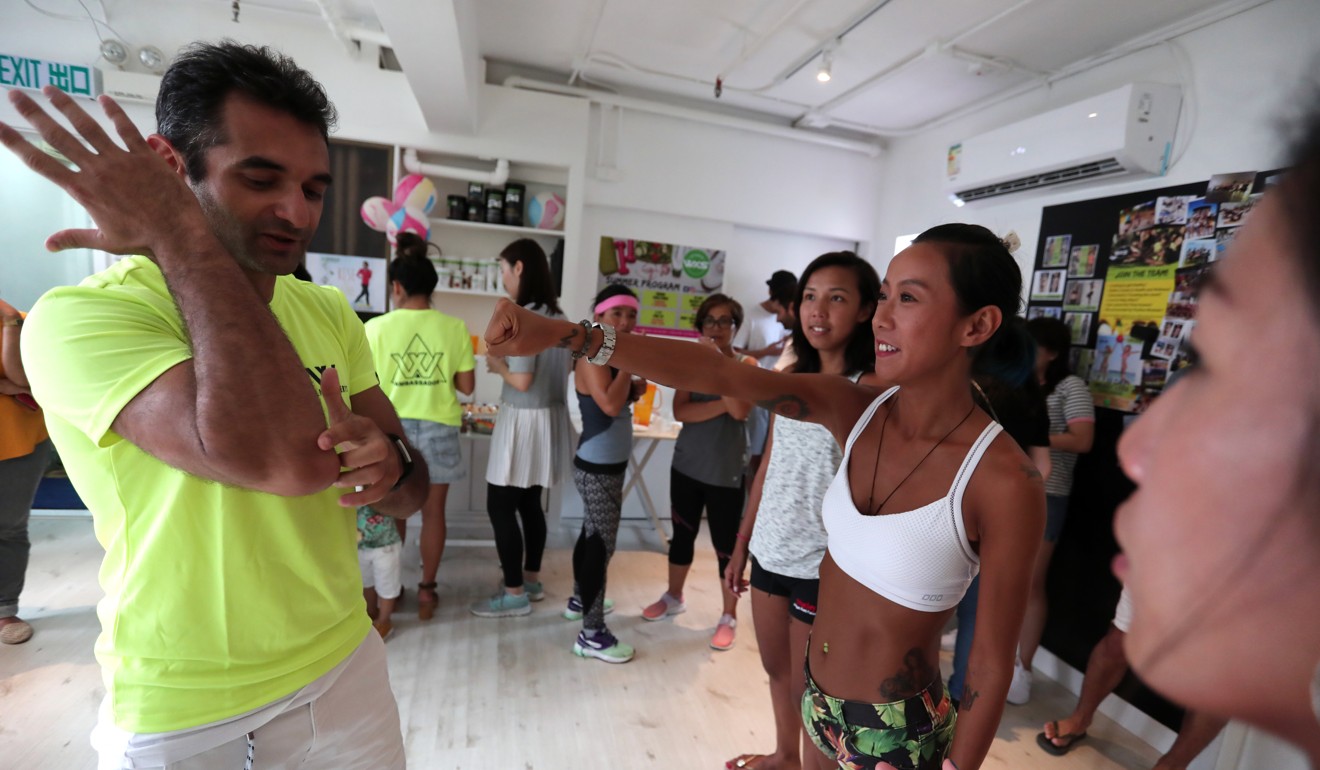 StudioWXS hosts outdoor events too – its boot camps are a huge draw. According to its health and lifestyle coach Jane Fang, it's a community that encourages fellow exercisers to reach their physical goals, but also lets folks feel like they belong.
"Our studio is not just run to offer classes for people, it's a hub where people come together, hang out, learn about nutrition, meet coaches and get nutritional advice and join programmes," explains Fang.
The two studios are adapting to changing needs, but they cater to different crowds.
Flex Studio is more a high-end venue focused on its indoor offerings. The upper floor is outfitted with hammocks in the ceiling for the anti-gravity aerial sessions and barre classes. New equipment installed on the floor also cater for its new fitness programmes such as FLEXtreme, designed for strength, cardio and high intensity interval training.
Pilates fans will appreciate the hand-crafted classical equipment from Gratz and Basil, which ensures sessions will follow the specific sequences of exercise the discipline's originator, Joseph Pilates, had intended.
Shalabi says this equipment has stronger springs and works out your core, resulting in improved flexibility to muscle building through unusual contraction workouts. This classical style of Pilates was also growing more popular at Flex Studio's Island South branch, where much of the space is now used for this.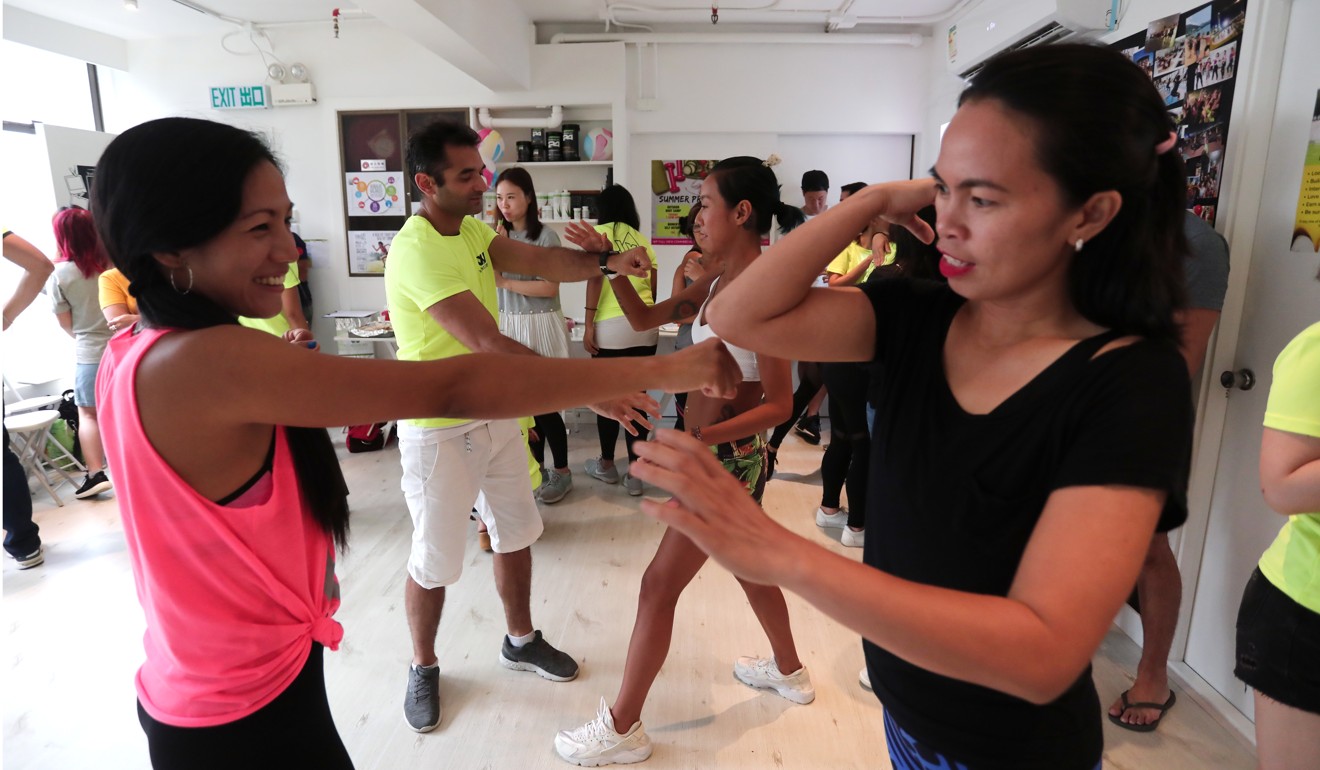 "Guys with a busted knee or a ruined Achilles tendon would go to Pilates and say they don't get hurt any more in rugby or soccer. Or people say their back is better," Shalabi remarks about the rising demand.
At upstart Studio WXS, the outdoor events are a huge attraction, as are the affordability of its courses. Its boot camps are only HK$80. Fang says its clientele base is broad, from millennials to seniors, and their approach is rooted in the ethos that a healthy and active lifestyle is based on an 80 per cent nutrition and 20 per cent fitness philosophy.
"We tell people you don't need to spend too much money on a workout or expensive gym membership to break into a sweat, you can pay HK$80 to HK$160 with a great session that also comes with community support, and learn about nutrition along the way," explains the 34-year-old, who will soon relocate to Canada, leaving StudioWXS in the hands of her fellow instructors and friends.
"We are encouraging a holistic lifestyle," she says, adding, "we're not just fitness-driven."