Wellness
Get more with myNEWS
A personalised news feed of stories that matter to you
Learn more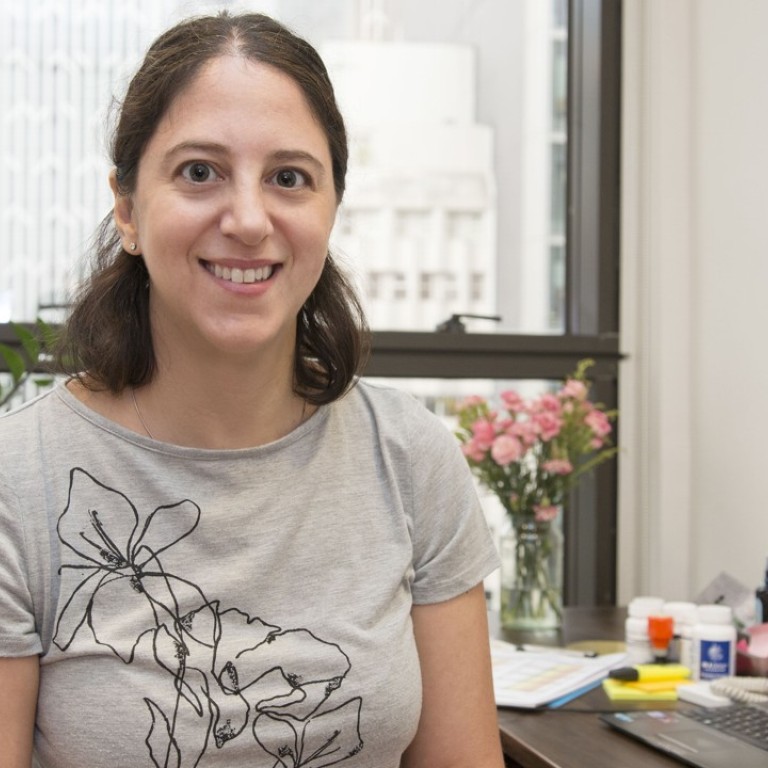 A naturopath's tips for health: eat, sleep, and exercise well, and do things that make you happy
Benita Perch cured her asthma and chronic fatigue after studying nutrition, homeopathy and naturopathy. She talks about how she treats patients by combining natural and conventional medicine
The field of naturopathic medicine – a system of alternative medicine based on the theory that diseases can be successfully treated or prevented without the use of drugs, by control of diet, exercise, and massage – has been gaining traction in recent years, as unhealthy people look for new ways to turn their lives around.
The field added 24,000 potential new jobs this year in the United States alone, according to the country's Bureau of Labour Statistics.
With roughly 30 million Americans tackling diabetes and another 84 million classified as pre-diabetic, people are looking to eat more healthily and live more naturally. This includes seeking naturopathic health care options. And the trend extends around the globe.
Benita Perch stumbled upon this alternative health care field during her own pursuit of wellness.
From the age of three, she dreamed of becoming a doctor. Fiddling with her toy stethoscope as she tended to the needs of her dolls and teddy bears, young Benita was determined to cure every sick person she met.
At the age of 18 when she started her pre-med degree, Perch was struck with chronic fatigue and forced to take a year off. During that year she discovered that reputable hospitals, such as Tygerberg Hospital in Cape Town, could offer no relief for her condition, and, from her experience working part-time in a pharmacy, she learned that naturopathic medicine might be a path worth exploring.
Perch went on to receive her Bachelor of Science (Hons) in nutrition and obtained her doctorate in naturopathic medicine. During this time, she was heavily dependent on four types of medication for asthma and chronic fatigue that failed to provide any promise of long-term relief.
After a course of homeopathic treatment, gut healing and switching to a dairy- and gluten-free diet, Perch finally became medicine-free and experienced a true state of wellness. This healing method, she decided, was something she wanted to share.
After graduating, Perch completed her residency in general family medicine and went on to train under experts in homeopathy such as Stephen Messer of Southwest College of Naturopathic Medicine in Tempe, Arizona.
Through experiencing breakthroughs in health during her clinical residency, Perch developed a strong affinity for homeopathy, herbal medicine and nutrition.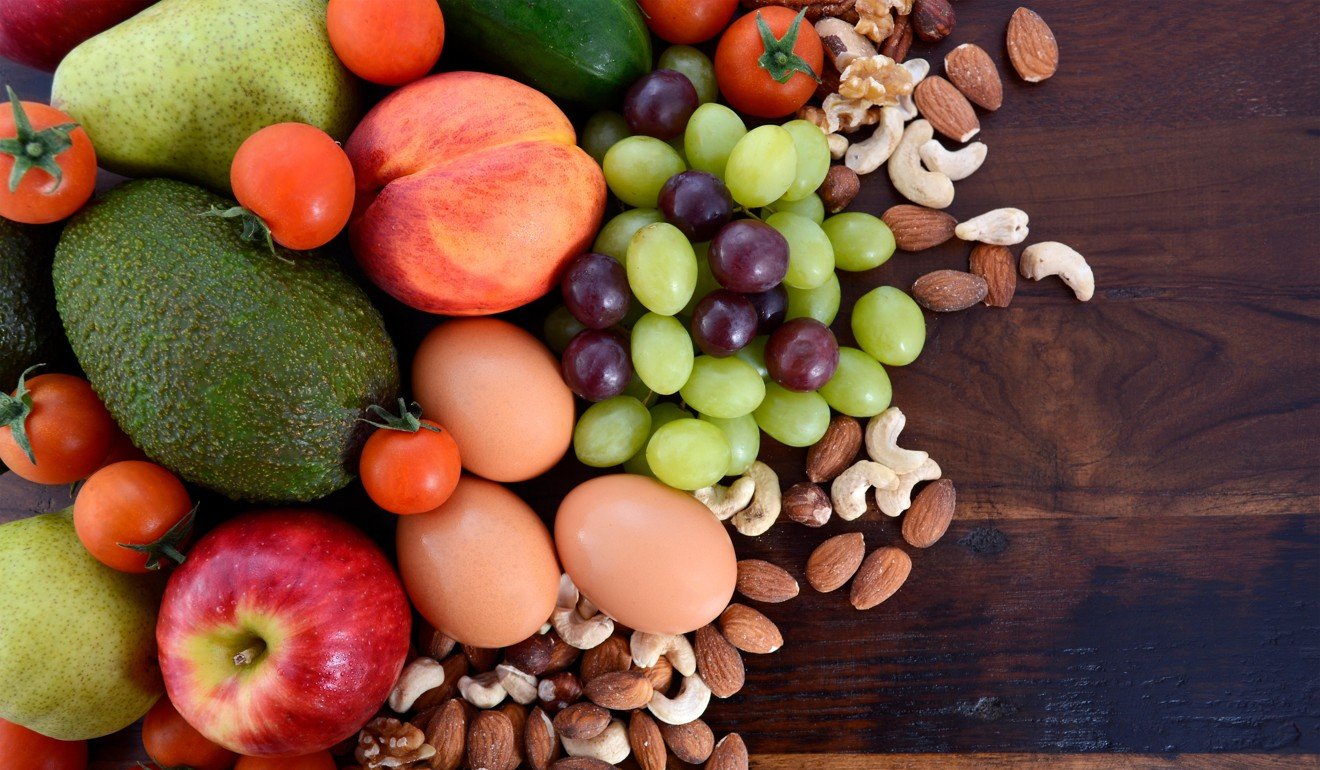 "It blew my mind that something so seemingly simple as homeopathic remedy Natrum muriaticum (sodium chloride or common salt) was the effective remedy for a hyperthyroid patient," she says. A patient with hyperthyroidism has an overactive thyroid gland, which results in a rapid heartbeat and increased metabolic rate, and is usually recommended to lower their salt intake.
In May 2011, Perch and her high-school sweetheart husband moved to Hong Kong. At the time, the Integrative Medicine Institute of Hong Kong – which combines Western and alternative medical therapies – was expanding, and a chance meeting with founding director Graeme Bradshaw led her to join the practice. In 2014, Perch became a shareholder in the company and in 2016 she was appointed managing director.
Perch likens herself to a GP of natural medicine who uses various modalities – herbal, homeopathic, clinical nutrition, supplements, counselling and lifestyle change – to restore balance and wellness in her patients.
Her practice is based on the fundamental belief that the body has the ability to rebalance and heal itself. Perch is willing to recommend and work alongside medical doctors and surgeons when necessary.
Emily T is a client who visited Perch about a stomach disorder. She had blood in her stool, insomnia, headaches, dizziness, and could not lose weight. Perch started her on a herbal homeopathic remedy and recommended a series of tests, including some for food intolerance. She also recommended she consult a gastroenterologist for an ultrasound and colonoscopy, and referred her for blood work to check her iron levels, thyroid, and vitamin D.
Emily had surgery and was also treated for extreme anaemia, deficiency in vitamin D, gluten intolerance and yeast overgrowth.
Asked about Perch's course of treatment, Emily said she immediately saw results from the homeopathic remedy, and Perch's prompt communication about the severity of her anaemia enabled her to quickly get it under control. Recommendations concerning diet and supplements also relieved her acid reflux, she said.
"More than anything, the fact that Dr Perch really listened to my concerns and then recommended tests to identify my intolerances and deficiencies really helped me regain my life. For this, I couldn't be more grateful."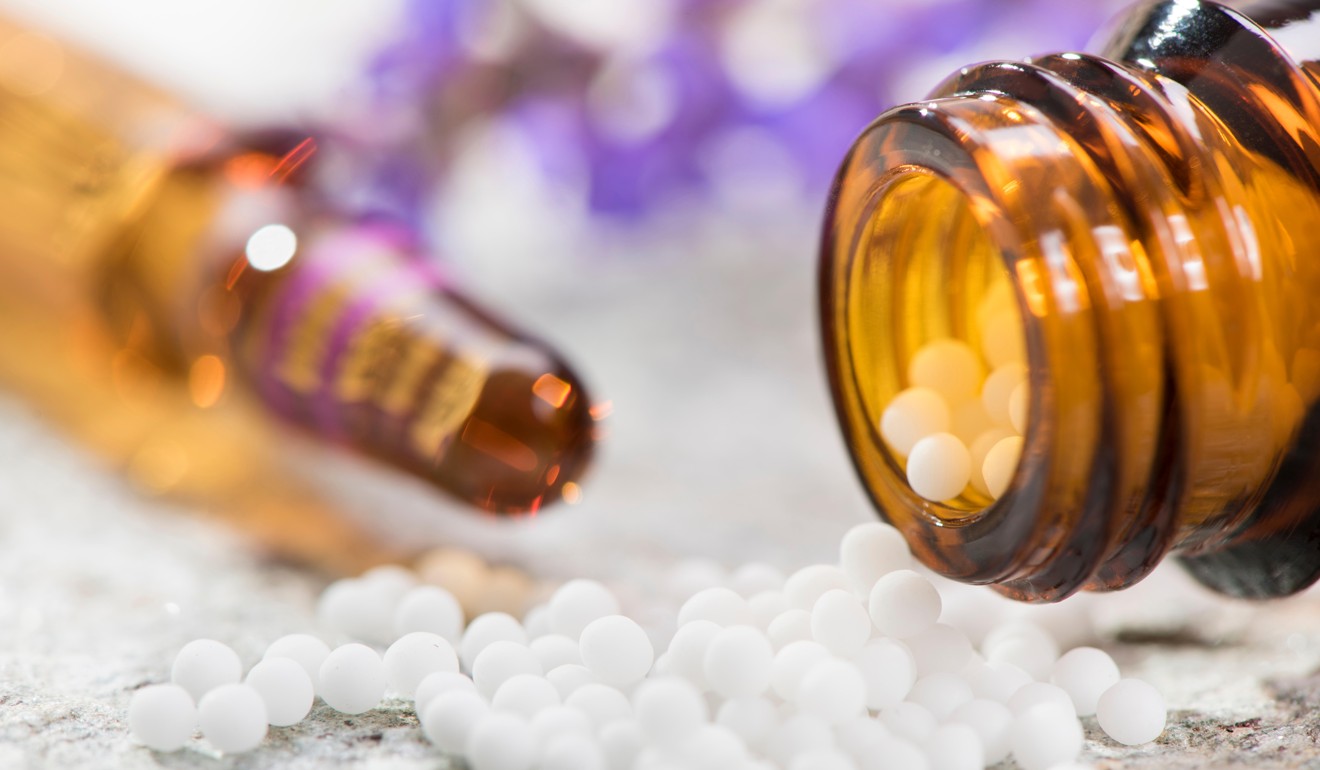 Homeopathy, Perch's preferred form of treatment, is a system developed in Germany more than 200 years ago based on two unconventional theories. The first is that "like cures like" – a disease can be cured by a substance that produces similar symptoms in healthy people; for example, a remedy for insomnia might be coffee and for an insect bite, Apis mellifica, which is derived from the honey bee.
The second is the "law of minimum dose" – that the lower the dose of the medication, the greater its effectiveness. Many homeopathic products are so diluted that no molecules of the original substance remain. These remedies are derived from plants, such as arnica, poison ivy, belladonna, minerals or animals (such as crushed whole bees) and are packaged as tiny sugar pellets and placed under the tongue.
Perch takes time to listen to her patients, asking questions about their symptoms and even character traits as she aims to heal their whole being.
"Homeopathy works in harmony with your body to gently restore it to health; however, because it is individual and holistic in its nature, two people with the same disease may not receive the same remedy. This is because everyone reacts in different ways to the same illness.
"When we are sick, our whole being is affected, so to find the correct remedy, I need to listen not only to symptoms but also to emotional status and personality traits."
Perch's advice for overall health is "to eat healthy, sourcing food that is organic, avoiding sugar, fried foods and a processed diet, and instead eating whole foods; and be intentional about exercise, sleep, drinking water and being in sunlight."
For a significant improvement in health, she also stressed the importance of doing things that make you truly happy.
This article appeared in the South China Morning Post print edition as: How a naturopath cured herself, then set her sights on helping others