Wellness
Get more with myNEWS
A personalised news feed of stories that matter to you
Learn more
World Mental Health Day 2018: anxiety disorder sufferer launches podcast to find cure
In his podcast Talking Mental, Hong Kong-raised New Zealander Aaron Stadlin-Robbie asks professionals for advice on how to manage his anxiety attacks
Aaron Stadlin-Robbie was walking through the streets of Hong Kong with his family when it happened.
He felt a pressure in his chest so intense he thought he was dying of a heart attack, and a sense of fear so real that the now 31-year-old describes it as "the most terrifying thing that's ever happened to me".
This was the first time Stadlin-Robbie experienced a panic attack. It came "out of the blue", he says, and although the sensation and the terror faded after about 10 minutes, it was not long before it returned.
The second time, he went to a friend's house and together they tried to calm him down. He knew something must be wrong with him. But unlike the physical injuries he was used to from playing rugby, he had no idea what had caused it – he did not consider his life to be particularly stressful – let alone how to stop it.
That first panic attack was six years ago. Today Stadlin-Robbie – a friendly, outgoing New Zealander who grew up in Hong Kong and trained as a TV and radio host – is able to talk about them with composure, having accepted that anxiety, of which panic attacks are a symptom, are a permanent part of his life.
At least for now.
The realisation that opening up helps him feel more in control of the condition has prompted Stadlin-Robbie to launch an experimental new podcast, Talking Mental, in which he is a guinea pig in his search for a "cure" for anxiety.
In 12 half-hour episodes, Stadlin-Robbie interviews various professionals including a nutritionist, a sex therapist, a professional e-sports player and an organisational coach, asking for their advice on how to manage his condition. He also discusses mental health with his rugby teammates and some of his family members, and in the final episode, he reviews what worked and what did not in an "honesty hour".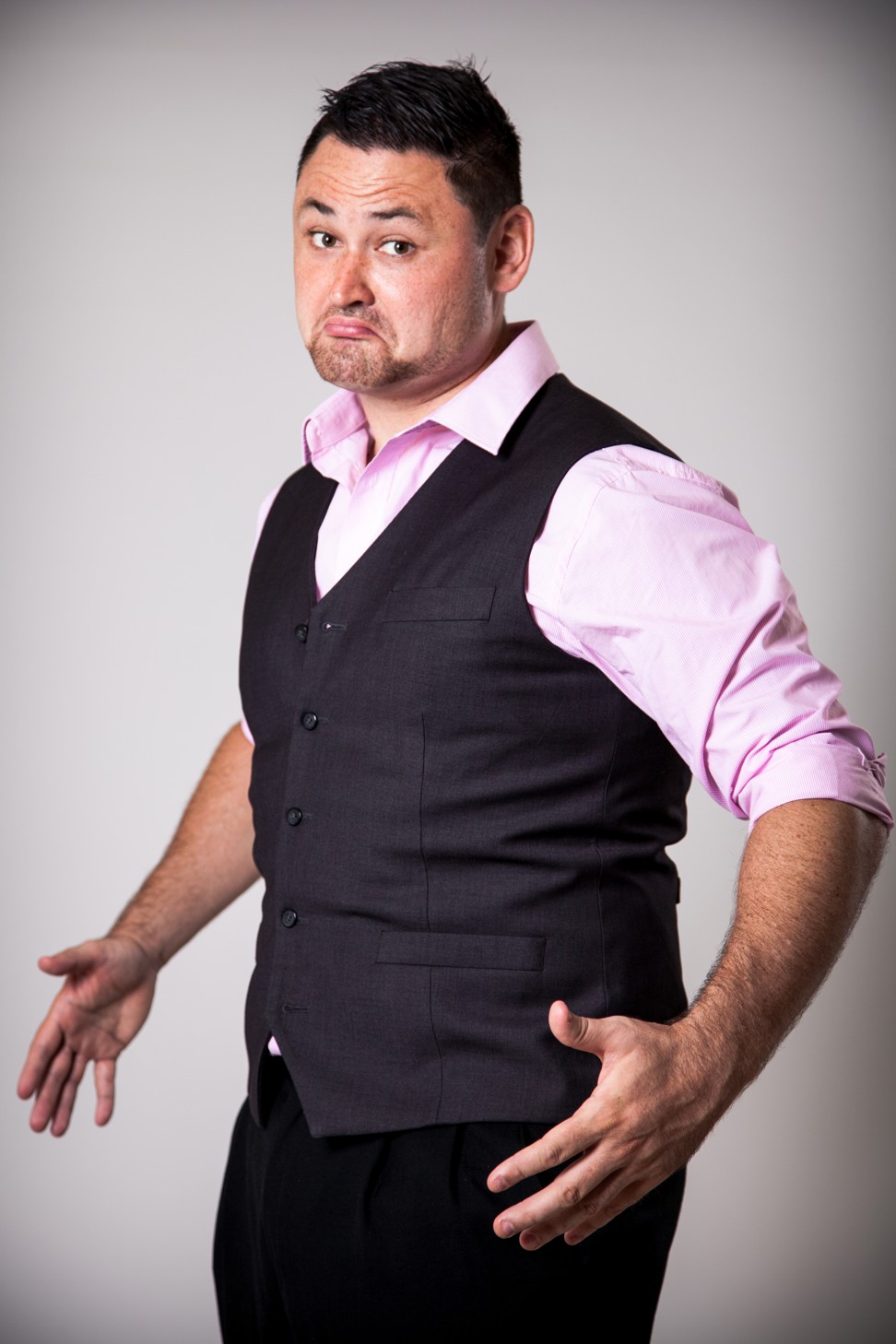 This try-everything approach might sound extreme, but for Stadlin-Robbie – whose life has changed because of the attacks – the possibility of finding even some small relief is a very strong driver.
"I didn't want to go outside. I didn't want to talk to anyone because as soon as I talked to someone it would bring it back up, so I stayed inside and stayed really quiet," he says of the period after the attacks began. His family were always supportive, he says, but he found it hard to explain what he was going through, even to his wife.
At first his GP misdiagnosed his condition as a vitamin B12 deficiency. It was a year before a psychologist friend finally recognised an anxiety disorder.
This label was "the biggest relief", he says. "Once he made it tangible in my head, when I knew what it was, I was like, 'I get it.' It didn't help reduce the panic attacks but it helped me understand what it was when it was happening."
He was prescribed anti-anxiety medication, which he says has helped a little. It took several more years for him to identify the triggers that can set off an attack. One was excessive drinking – both a trigger and a perceived "cure" for anxiety – which presented him with another challenge.
"The big difficulty for me is that I like to socialise. I like to go out, drink, it's a big part of who I am," he says. "A drink masks the anxiety, it's amazing. You go and have a big night out and you're exactly the same, all your stress is gone, everything is firing – until the next day or two and then it piles on."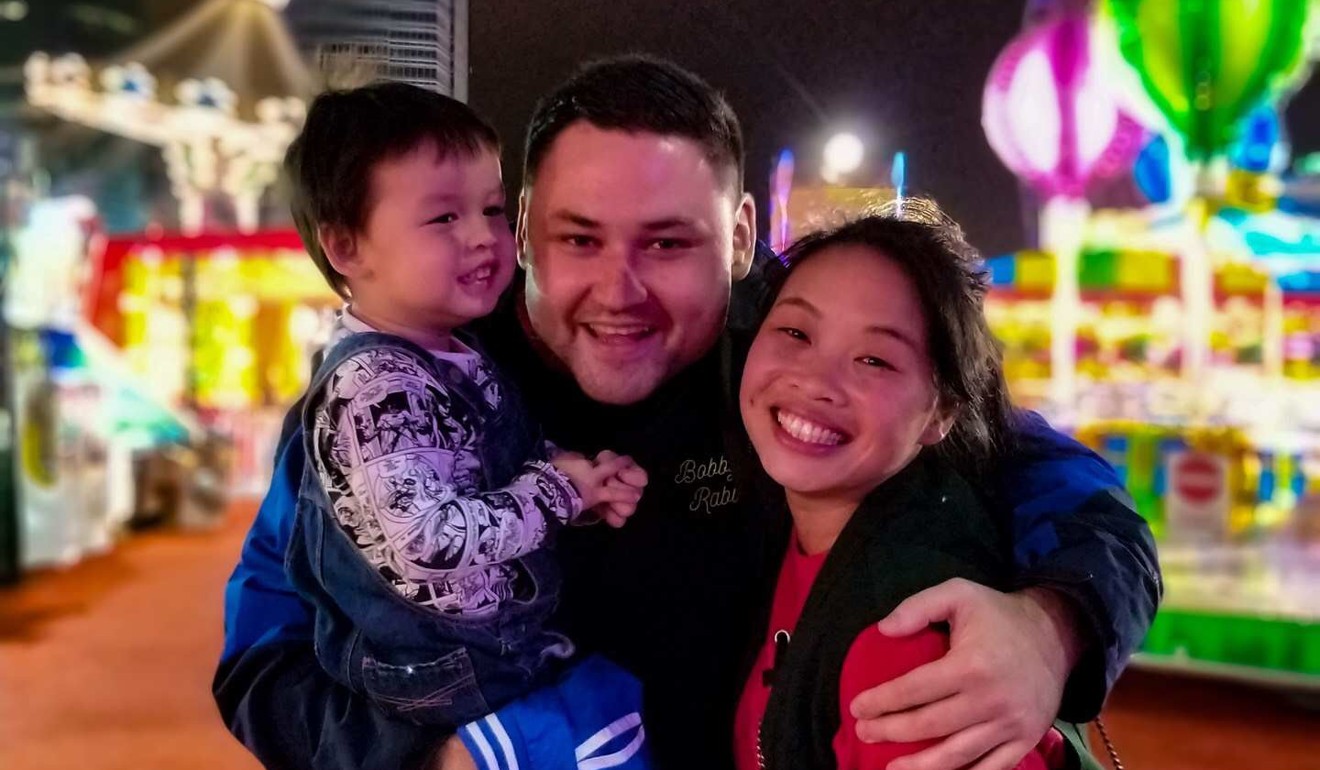 His three-year-old son Archie is a more reliable source of comfort. "When I am so focused on him or if I have proper goals that I am working for, or when I am playing sport, I don't have a panic attack because everything is so instinctual. I don't have time to think about anything else."
For his podcast he says he has aimed for a "beer and chat" tone, wanting above all to keep it "real".
"I've listened to a lot of anxiety podcasts and they're like, 'Hi, welcome, here are five tips on how you can get better.' I'm like, 'Man, just talk to me like I am a normal person.' Just because you have mental health issues, it doesn't mean that is your life. I still have aspirations, dreams to do other things."
Those dreams include taking the podcast beyond his explorations into anxiety. In follow-up series he hopes to continue the format with different hosts tackling other conditions, such as depression.
He also has plans for a spin-off show, "Talking Mental With", in which he wants to discuss mental health problems with a variety of personalities and entertainers who suffer from them. His wish list includes actor Stephen Fry as well as certain celebrities he knows in Hong Kong who, according to his understanding, typically do not talk about their mental health issues for fear they might lose their jobs.
He also wants to take the series into schools, interviewing guests that children can relate to. Local charity Mind HK intend to use Talking Mental as part of their library of resources and are hopeful that Stadlin-Robbie will become a much-needed male influencer in the mental health sphere.
"Ever since I've started talking about it, so many men talk to me about it," Stadlin-Robbie says. "I think when you're self-aware enough to talk about your own issues, it's easier for someone to go, 'Oh, since he's talked about it, I can too.'"
Talking Mental by Aaron Stadlin-Robbie will launch in November on www.talkingmental.com.
Understanding anxiety: what Stadlin-Robbie has learned so far
While the word "anxiety" can describe normal feelings of fear or worry, it is also the name for a mental health condition where these feelings become overwhelmingly strong or long-lasting. Anxiety disorders include generalised anxiety disorder (GAD), panic disorder, obsessive-compulsive disorder (OCD) and post-traumatic stress disorder (PTSD).
According to the World Health Organisation's latest estimate, 3.6 per cent of the global population, or 264 million people, live with anxiety disorders. Some 23 per cent of these – the largest global segment – are in Southeast Asia. Meanwhile, a study by the Hong Kong Playground Association in May found that of over 3,000 youngsters in Hong Kong aged between three and 24, 38.7 per cent had experienced moderate to extreme anxiety.
Anxiety can be managed by identifying the triggers that exacerbate it; talking through fears or worries and finding support mechanisms, such as exercise; writing a diary; psychological strategies; and taking medication.
One of the earliest episodes in Talking Mental sees Stadlin-Robbie try to define the underlying causes of his sudden panic attacks with the British mental health advocate Poppy Jaman, who founded Mental Health First Aid England. Stadlin-Robbie heard her speak at a Mind HK conference last year and says it was the first time he had come across someone saying it is possible to fully recover from conditions like anxiety and depression.
Stadlin-Robbie is learning through the podcast that some events he considered to be regular life occurrences could, in fact, have triggered his anxiety. His parents had recently divorced – something he says "really rocked" his close family – and he found himself responsible for fielding the reactions of his two younger brothers. He had also recently moved away from his home in Hong Kong, where he grew up, to China.
Significant life changes like these, while extremely common, are highly likely to cause stress, explains Jaman to Stadlin-Robbie in their episode. Sometimes this can build up into high levels of distress, which can lead to mental ill health.
"If we can't cope with them, [we assume] there is something wrong with us and we are weak," Jaman says. "So we don't talk or access help like we would with physical health."
"Self-stigma" is definitely one of the biggest barriers to getting help, Stadlin-Robbie agrees.
"We lead quite a privileged lifestyle in Hong Kong. You think there are people who have it worse than just their parents getting divorced," he says in the podcast. "It's calming to hear that [anxiety] is so common because when you go through it, you think you are completely alone."
For more information about anxiety, including symptoms and options on how to get help in Hong Kong, visit Mind HK's website at www.mind.org.hk.