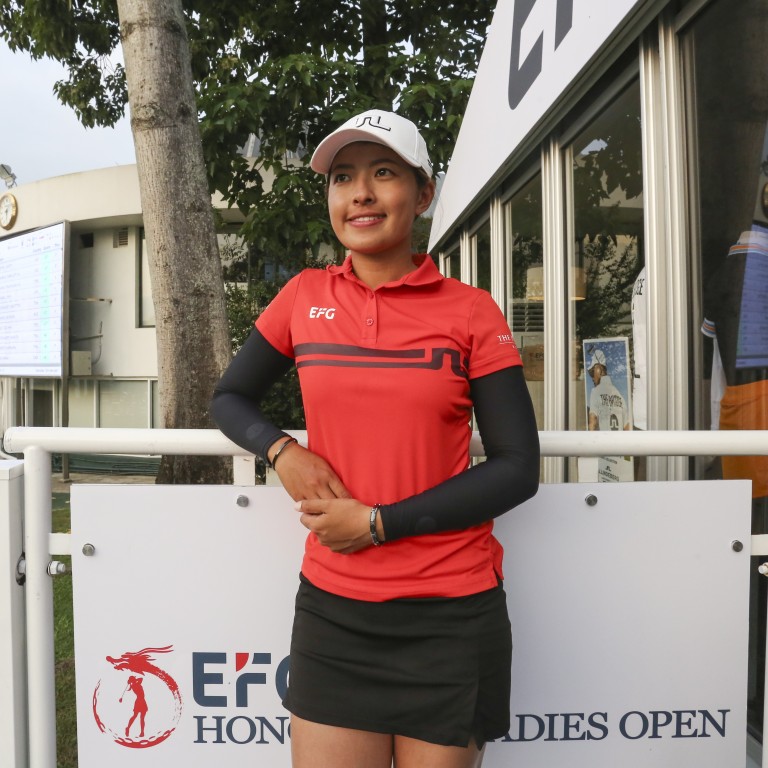 LPGA golfer Tiffany Chan using meditation and mindfulness to turn around a tough season
Hong Kong's first LPGA golf pro talks about learning to let go after a bad shot
After missing the cut in seven tournaments, Chan, winner of the 2016 Hong Kong Ladies Open, is getting back on track using mindfulness
It's a struggle many athletes face: a bad play weighs on your psyche, jolts your confidence, derailing the rest of your performance. It's a familiar struggle for Hong Kong's top woman golfer, Tiffany Chan Tsz-ching.
Chan, the
first Hongkonger to become an LPGA player
, is having a tough season, having missed seven cuts in tournaments, including an early exit at the LPGA Mediheal Championship in San Francisco and the Hugel-Air Premia LA Open in Los Angeles last month.
Chan won the Hong Kong Ladies Open at the Hong Kong Golf Club in 2016. She is currently ranked 347th globally.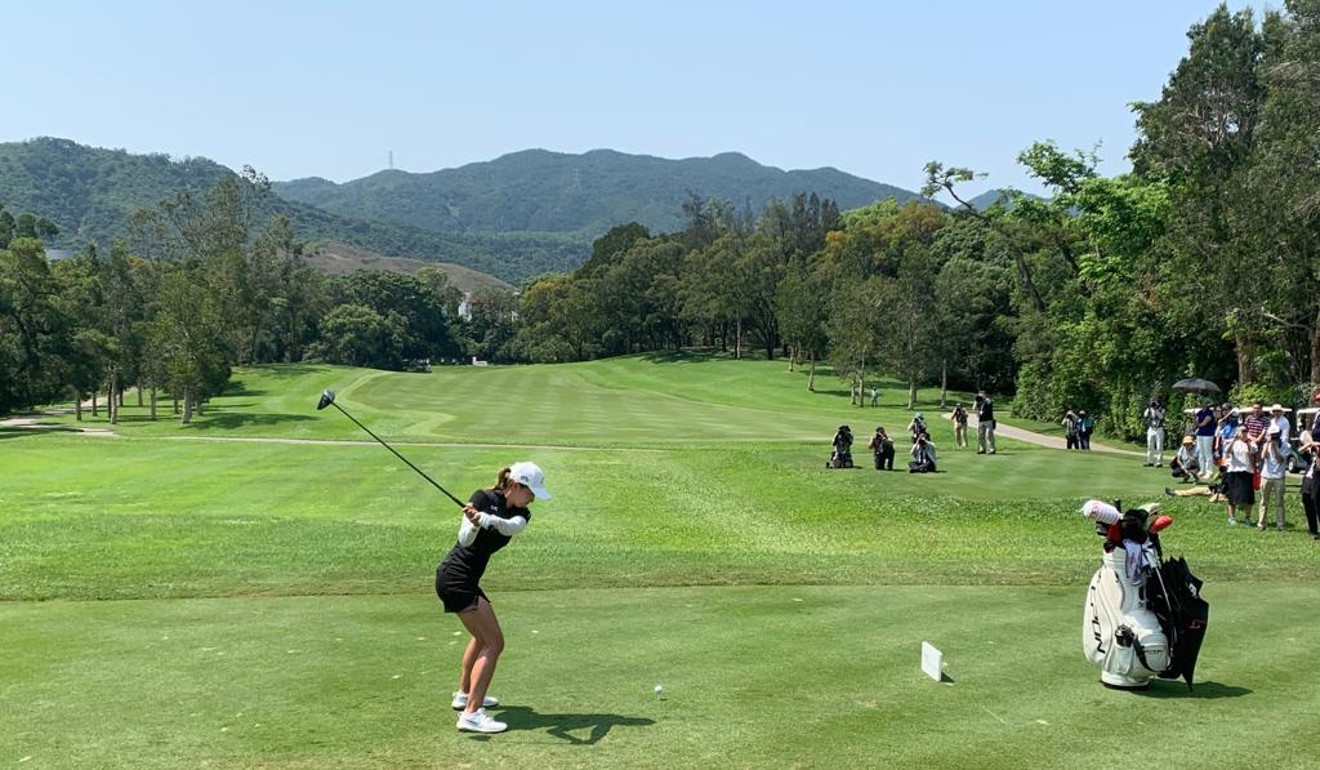 Good shot or bad, you can't carry your emotions to the next hole, Chan says.
"Every time you finish a shot, it's in the past, it won't affect how well you hit the next one."
She looks to her idol, Tiger Woods, for cues on a balanced outlook. Woods made headlines over a Masters victory in Augusta, Georgia, for a win heralded as one of the best comebacks in sports history.
"You see him cheer so loudly after a putt … but as soon as he passes the club to his caddie and is off to the next hole or tee shot, he is back to a poker face and serious again," she says.
Wiping the mental slate clean, however, is easier said than done. Chan uses mindfulness techniques including meditation to achieve a calm frame of mind.
It began when Chan attended the University of Southern California (USC) in 2013 on a scholarship from the then EFG Young Golfers Foundation.
Her talent was obvious in her junior days. When EFG Bank sponsored the Hong Kong Golf Association's Junior Programme in 2008 – providing financial support to junior players to help them excel in the sport, she caught the attention of the charity's chairman Albert Chiu.
"We never knew she would go on to be an LPGA [player]," Chiu says. Over the ensuing decade, Chiu has become Chan's mentor.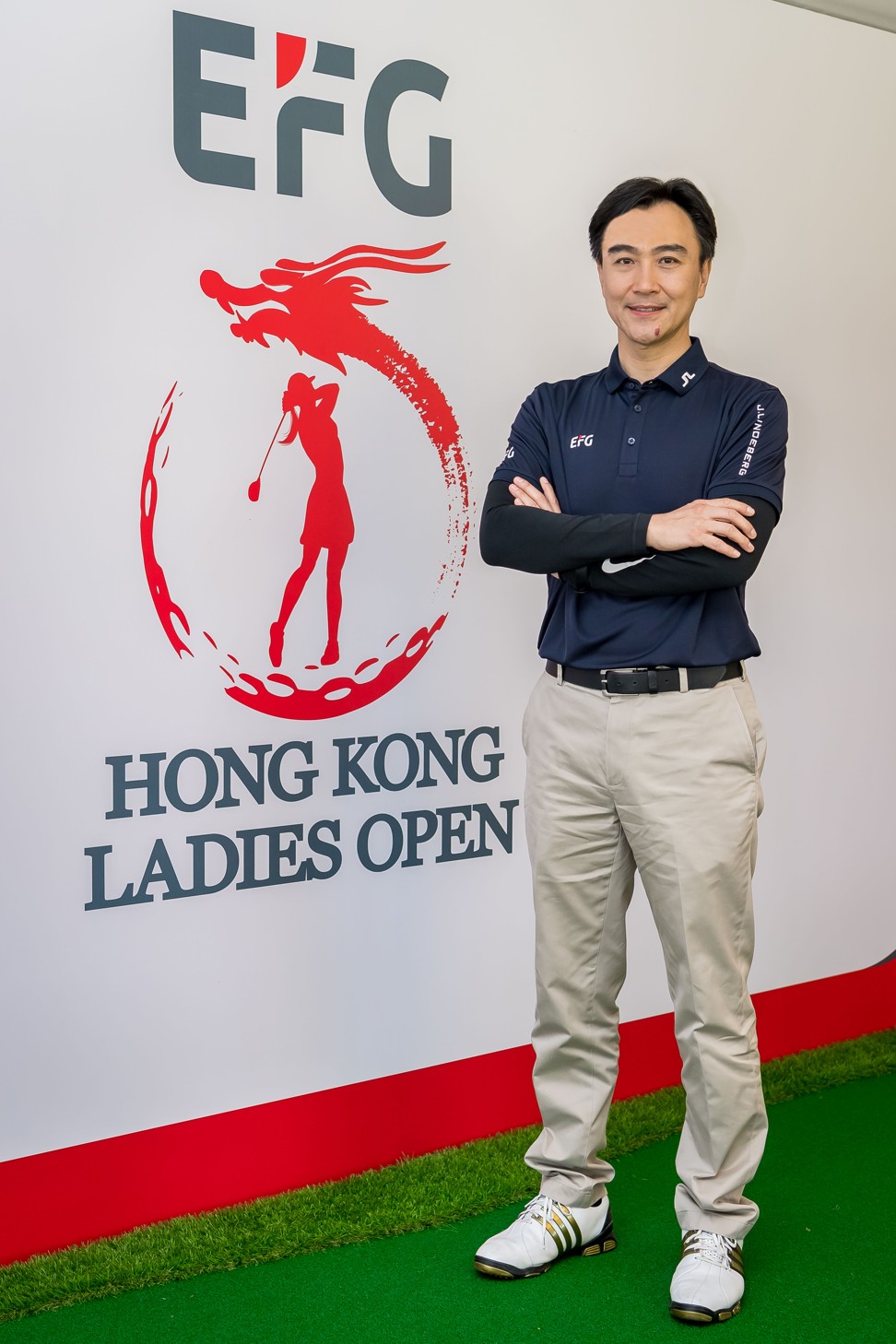 As the first recipient of the charity's scholarship, Chan told Chiu she wanted to study at USC given its reputable golf programme. There, she encountered a mental coach who introduced her to meditation. Initially, she says the breathing routines it entailed made her feel "stupid."
It wasn't until her senior year when academic pressures ramped up along with her golfing commitments that she came to appreciate this stress busting practice.
"I found meditation calms my breathing and my heartbeat," says Chan. Meditation also helped her find a more balanced perspective, which diminished the effects of stress.
"You have a good day or a bad day … but as long as I am still healthy and have my family and friends, I can get through it," she says.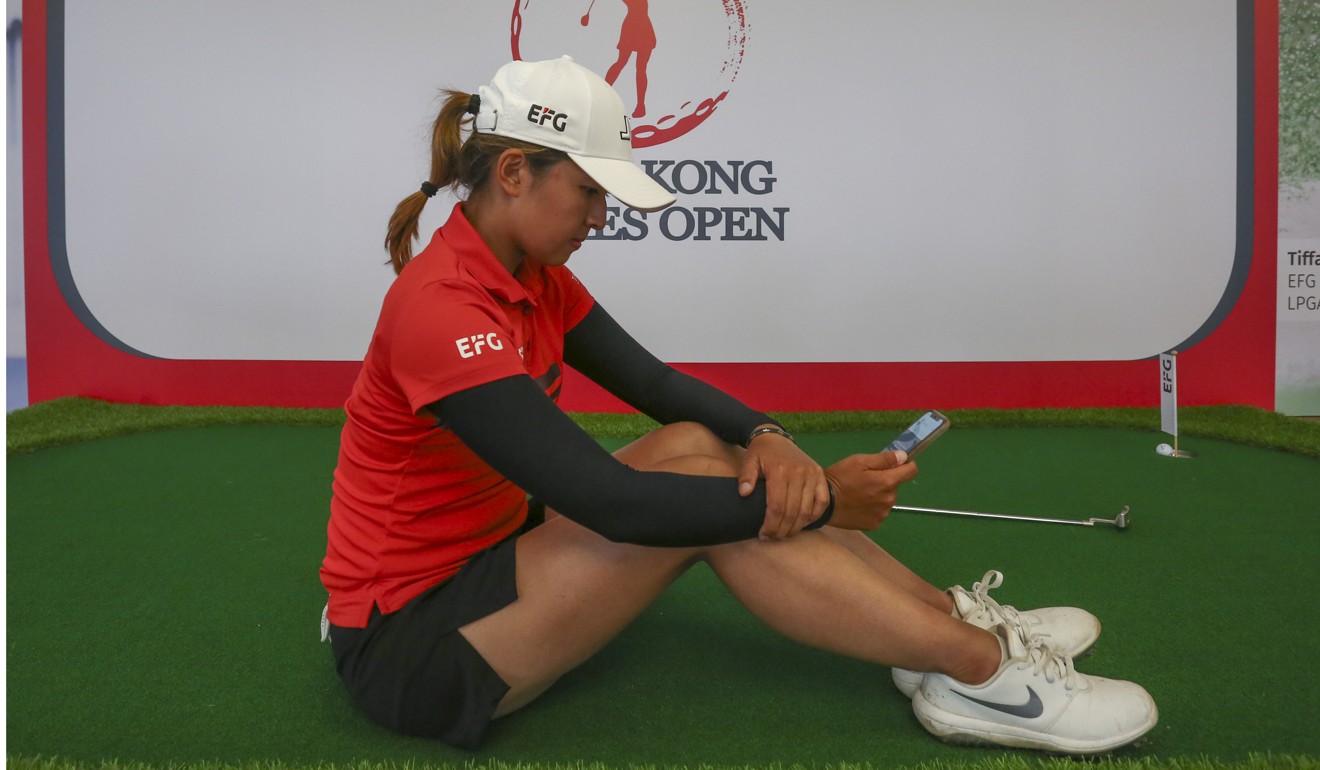 Now a convert, she uses it to improve her golf performance. Chan meditates for 15 minutes on the night before a tournament, and again in the morning.
Her go-to tool is Headspace
, a meditation and mindfulness app that is the official mental training provider for the LPGA; players get a free year's subscription.
"I try not to control my emotions but feel them … I try not to control my bad emotions or thinking, but to understand them better," she says.
Chan's exposure to mindfulness has made her aware of her own habits, such as being a perfectionist and struggling with high expectations of herself. Such "useless" thinking results in tension in her body, affecting her playing ability.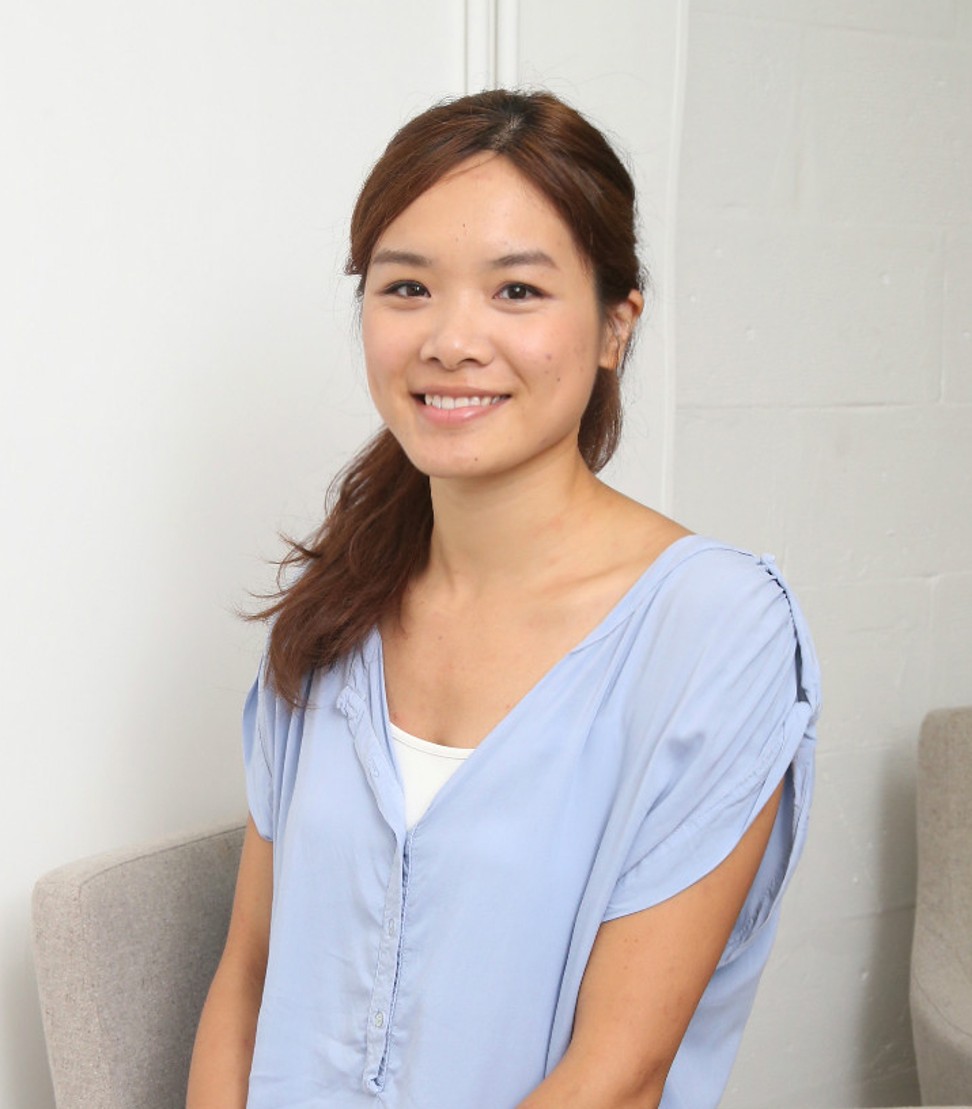 "When I swing the club I try to swing it perfectly but that's not the way golfers should do it," she says. Now she uses meditation to relax and tap into her imagination to visualise the next shot, and deliver a great performance.
She recently sought a hypnotherapist's help to push negative chatter to the margins of her mind. Like meditation, these sessions bring calm and tap into her subconscious mind to silence the negative self-talk and replace it with a can-do mantra.
"What she does is to tell my subconscious mind that I'm good to go," she says. Chan listens to the hypnotherapist's recordings every morning.
Karen Lo from Inner Edge, which provides sports psychology services to HKGA junior players, says it's less common for local athletes to embrace mental training alongside their physical training, the way Chan does.
"In Hong Kong, there is still a negative connotation to the word 'psychology' due to all the stigma; there are not many sports psychologists in Hong Kong or [such services used as] part of training for elite athletes," says the certified mental performance consultant, who was a Hong Kong National Team swimmer for seven years, holds multiple records, and wrote the Chinese book Sport Psychology: Build Your Confidence and Maximise Your Potential. She has observed a shift in recent years, though, as a few groups like HKGA are starting to offer mental training to players to help hone their performance.
"My hope is that other national sports associations will follow suit and actually build a more comprehensive programme so [players] can not only understand the importance of the physical but mental [training] as well," Lo says.
Lo recommends preparing mentally for worst-case scenarios well in advance of an event. That includes brainstorming and preparing how best to respond.
She should also set a time limit for contending with the emotional aftermath of a shot, Lo says.
"Accept what happened … accept the emotions as a natural part of the process, but then there has to be a time limit, it can't go on forever."
It's not just the past but future outcomes that can weigh on athletes' minds. Lo says if your mind wanders to thoughts about an upcoming challenge, techniques such as meditation can help you to notice such wandering, but not be governed by it, to draw your focus back to the present.
Chiu concurs that consulting a mental coach or taking up meditation is not the usual thing for Hong Kong athletes, noting that such expert help can be costly. As Chan is a global sports ambassador for EFG Bank, the sponsorship affords Chan the means to afford the support.
While much is reported about Chan's choppy performance this year, Chiu says she is adjusting to playing at the highest level.
"We're in her second year now so she is a sophomore … she is still new," he says, adding that she is under pressure, travelling to more than 25 tournaments a year with countless fans trailing her at these events.
Next up for Chan is the US Women's Open in Charleston, South Carolina at the end of May, and the KPMG Women's PGA Championship in Chaska, Minnesota in mid-June.
Chan will hone her mindfulness routines, to help let go of the past post-shot, to stay fully in the present. "I am still working on it. I can't tell you how to get over it … yet."