Wellness
Get more with myNEWS
A personalised news feed of stories that matter to you
Learn more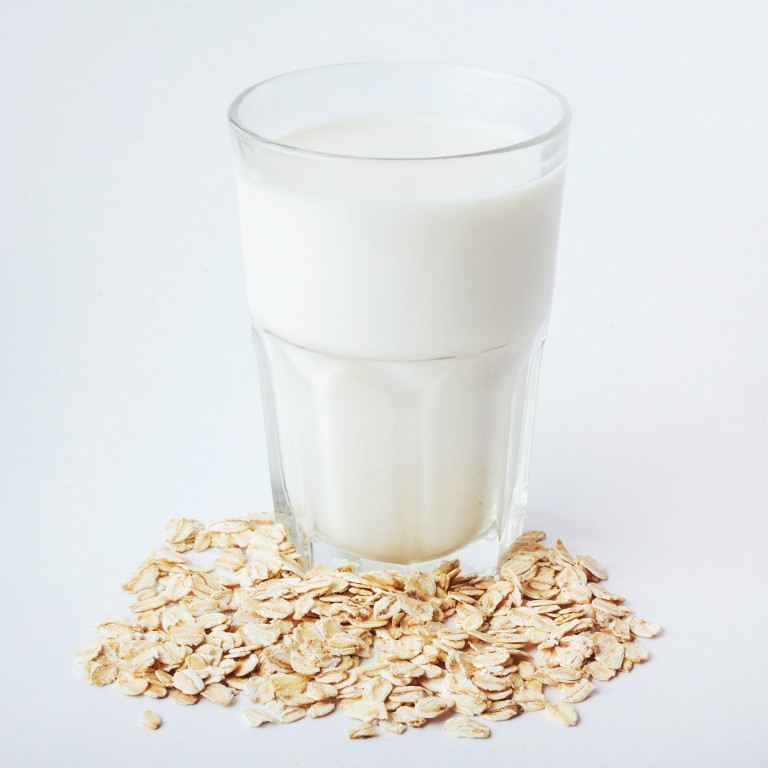 Oat milk producer targets China and its growing taste for dairy – 'the future is here in Asia'
Despite 85 per cent of Chinese people being lactose intolerant, the population is being encouraged to drink and eat more dairy products
Swedish oat milk brand Oatly has opened an office in Shanghai and deployed a new Chinese character for 'vegan milk' to win over milk drinkers to its product
If you've visited a coffee shop recently, you will have likely had the option to swap the dairy milk in your cappuccino for a plant-based substitute.
Of all the vegan alternatives on the market, including almond, hemp and soy, oat milk stands out as the closest to cow's milk, particularly when heated, frothed and poured over coffee. Coffee-loving urbanites in North America and Europe have gone mad for oats, which have less of the environmental impact than farmed dairy.
The world's largest oat milk producer, Oatly, is struggling to keep up with demand, yet it is eyeing up China in the hope of finding a market for dairy-free milk in the country, where about 85 per cent of the population are lactose intolerant.
While almonds and soybeans are notoriously water-intensive to produce, oat milk is one of the least environmentally impactful options. Fewer greenhouse gases are emitted producing oat milk than dairy, rice or soy milk.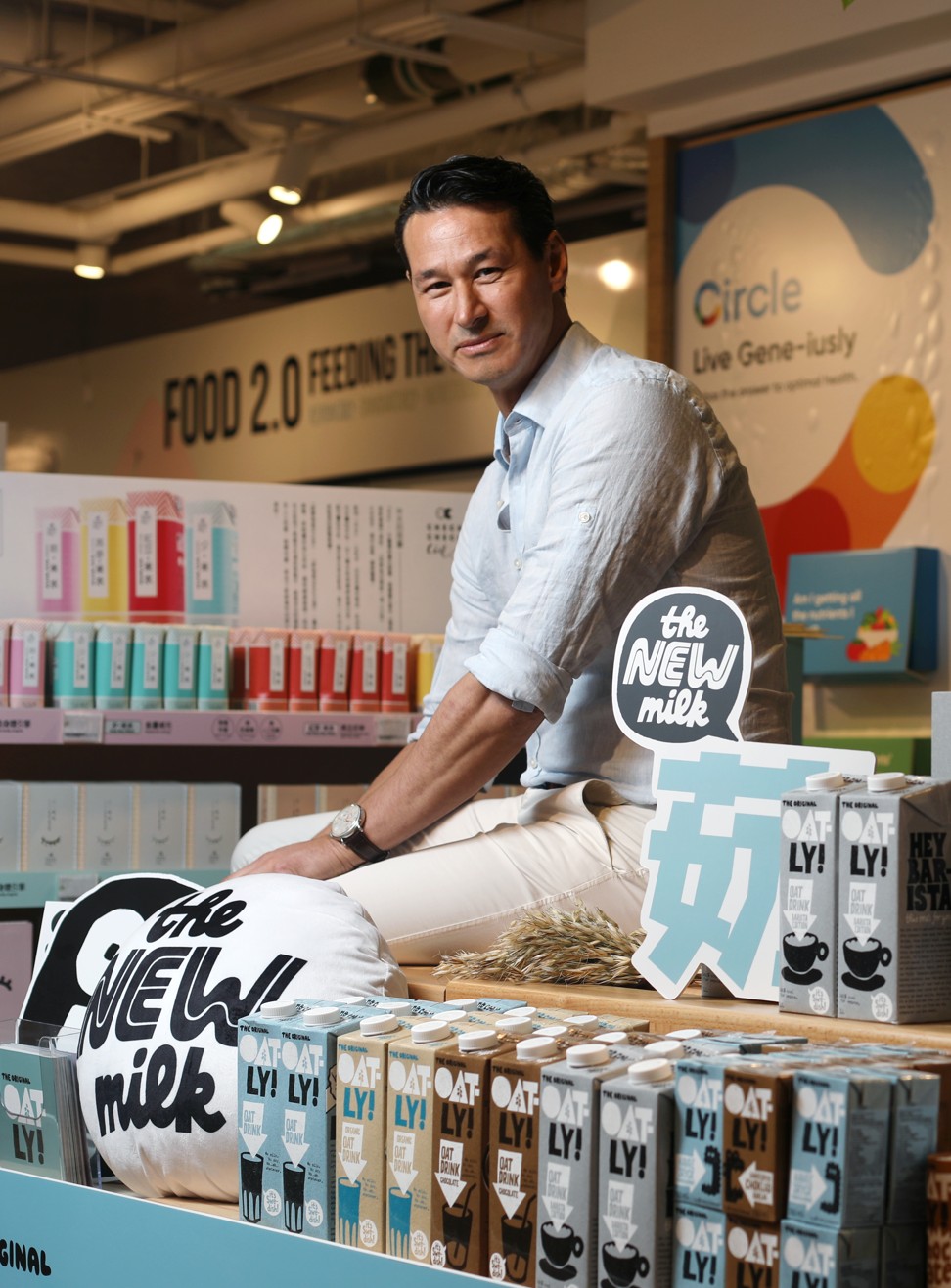 Nutritionally, a cup of oat milk has 120 calories compared to whole milk's 146, and it also contains more fibre. Low in carbohydrate and fat, oat milk is, however, also low in protein. Drinks made with oats often come fortified with vitamins B12 and D as well as calcium to match some of dairy milk's benefits.
The Swedish brand has gained a foothold in Hong Kong – its first step into Asia; launched in the Chinese city in 2016, its oat milk is now sold in supermarkets in one-litre cartons and is widely available in Starbucks and Pacific Coffee outlets and independent cafes.
Unlike in Europe and the United States, where cow's milk is cheap and abundant, the price of Oatly's oat milk in Hong Kong, which imports 90 per cent of its food supply, is comparable to that of imported fresh milk.
The brand's green credentials, chirpy, informal marketing copy and the versatility of oat milk as a dairy replacement has seen Oatly's milk chime with millennial consumers, especially in the US, where it launched in 2017.
This time last year, Oatly made the news for a widespread shortage in New York; its oat milk was reported to be changing hands on the black market for as much as US$25 a carton – a scenario the company swore wasn't a PR stunt.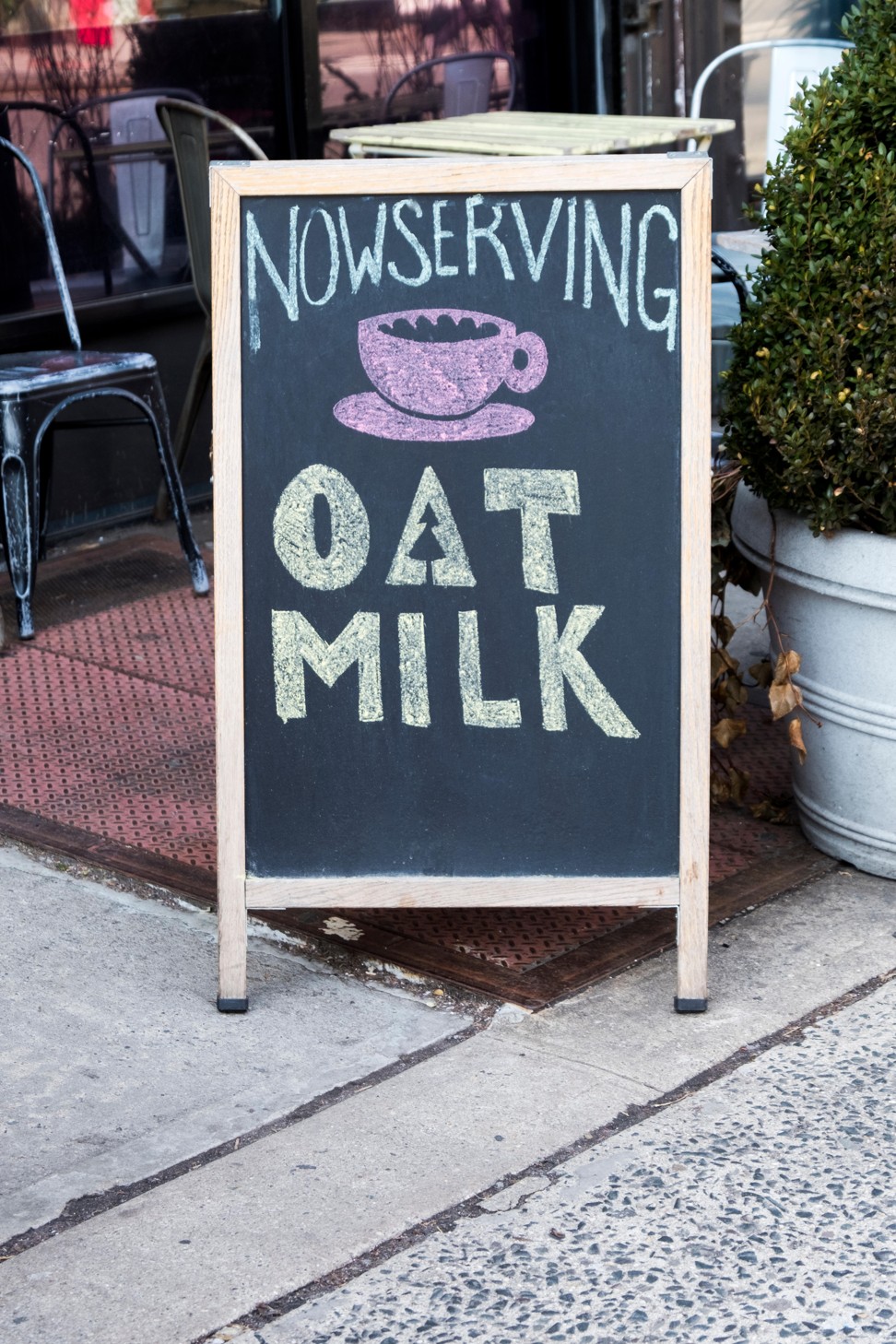 In the US, the market for cow's milk is expected to decline by 2.5 per cent this year, while that for plant-based alternatives is expected to grow by more than 5 per cent. Between 2009 and 2015, worldwide sales of non-dairy milk more than doubled to US$21 billion, according to research firm Euromonitor. In China, meanwhile, the market for dairy alternatives continues to grow, despite a strong government push in favour of the dairy industry.
This year, Oatly is doubling down on the Chinese market, having launched a regional base in Shanghai and deployed a new Chinese character for "vegan milk", combining the symbol for "plant" with the character for "milk" in an attempt to articulate the concept better in a country where the product is otherwise labelled "oat nectar" by shops.
The company is also using the slogan "the new milk" in Asia, which Oatly CEO Toni Petersson hopes will provide further clarity and position Oatly's oat milk as a direct alternative to milk, as opposed to soy, which has different uses in Chinese cuisine.
"In China, 'oat milk' [would mean] a mix of cow's milk and chunks of oats – something to drink and chew," he says during a recent visit to Hong Kong. "It can be confusing for people. [Oatly] is a new milk. It's like dairy milk, but is plant-based. People use soy in a different way; oats' flavour is more neutral than soy and can be used in coffee or on cereal."
In 2016, the brand secured backing from a joint venture between the Belgian private-equity firm Verlinvest and China's state-owned conglomerate China Resources, which exports products and energy from China to Hong Kong.
Kerry Zhang, deputy general manager of China Resources Holdings' strategy department says: "Oatly has built a differentiated lifestyle brand with an ethical approach which we believe will strongly appeal to the Chinese consumer."
However, Oatly and other producers of plant-based milk eyeing the Chinese market may face an uphill struggle in a country where the government is urging farmers to produce more milk and citizens to drink it in greater quantities, despite most of the population being lactose intolerant.
Dairy products have formed a growing proportion of the Chinese diet since the 1980s, when leaders began linking milk with improved health, and the country became more exposed to Western lifestyles. From 2000 onwards, schoolchildren were given a free cup of milk each day; later, then Chinese premier Wen Jiabao announced he had a dream that everyone in China should have 500g (17oz) of milk per day.
The latest Chinese Dietary Guidelines, commissioned by China's Ministry of Health in 2016, encouraged people to eat a wide variety of dairy products, amounting to 300ml or grams (10oz) per day – triple the 100g (3.5oz) that the average adult currently consumes, according to research firm Mintel.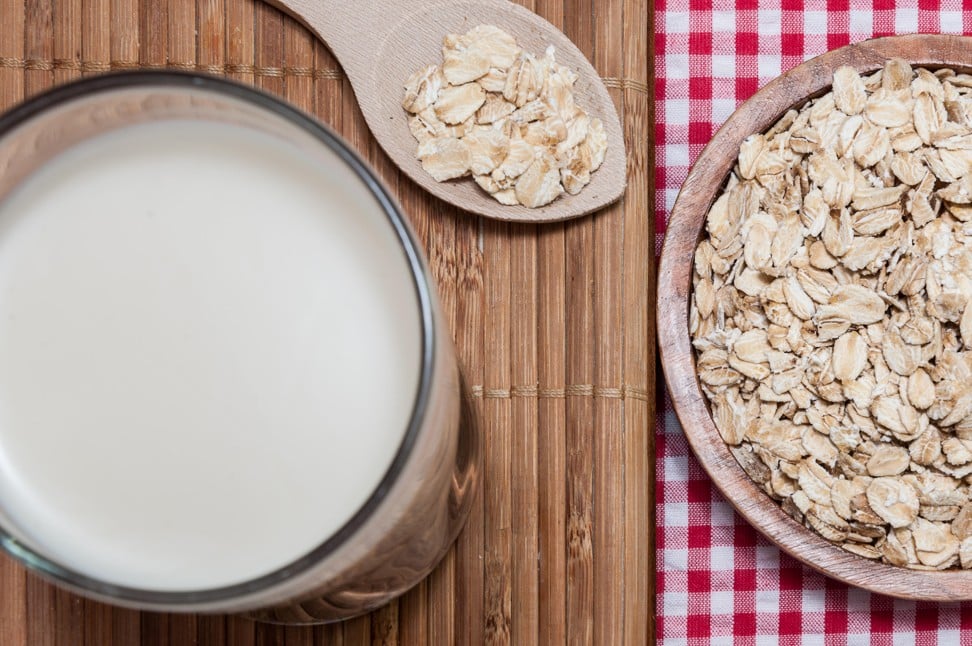 Although China is the world's third largest producer of milk, and has nearly 13 million dairy cows, it is also the top importer, accounting for 12.3 per cent of global milk imports.
In an interview with The Guardian earlier this year, Petersson put forward Oatly's entry into China as an "ethical obligation" owing to the harsh environmental impact of dairy farming. "The worst thing that could happen [environmentally] is if the Chinese people started to drink dairy milk, because there wouldn't be enough cows in the world to support that," he was quoted as saying.
Speaking while in Hong Kong, Petersson is a little more measured. China, he says, is "no different" to other countries in the world where there are strong dairy lobbies. "What we can show is that we're a good alternative," he adds.
The company has already faced resistance for its controversially blunt marketing as it encroaches on dairy's territory: the most notable example was Oatly being sued by Swedish dairy lobby group LRF Mjolk in 2014 for using slogans like "Designed for humans" and "No milk. No soy. No badness" in its adverts. Although Oatly lost and was subsequently forbidden from using several of its slogans, the case served to elevate brand awareness and boost sales.
As it turns its gaze to China, Oatly has plans to build one of three new factories, one of them in Asia, which would open late next year.
"This year will be crazy here. We expect four or five times the sales [in China and Hong Kong] versus last year, but it could be much more if we have more supply," Petersson says. "If you look at the movement across the world, including in China, it's going so fast now, especially driven by young people. They understand they have an impact in how they consume."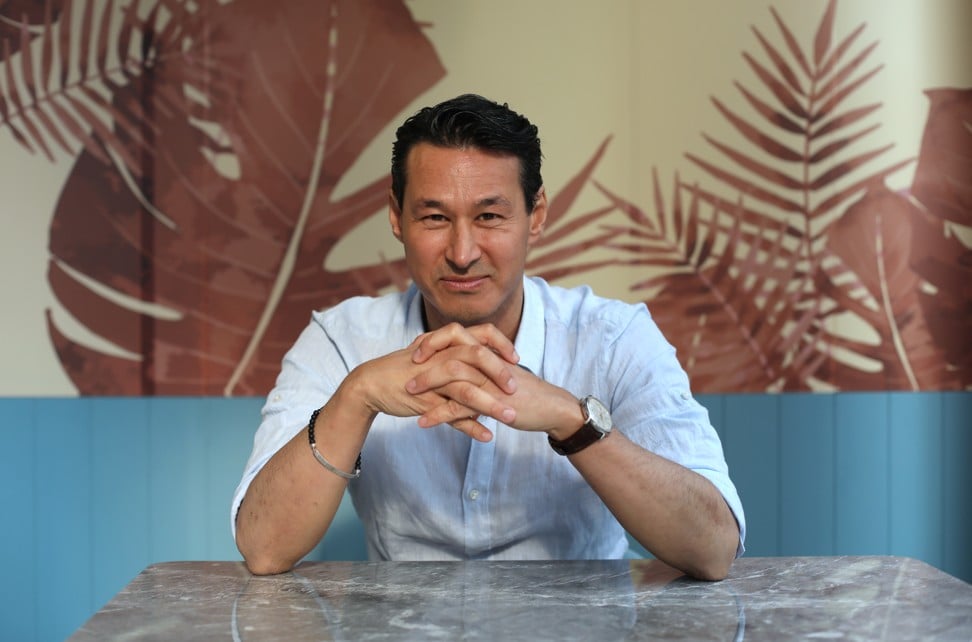 The brand's success lies in its appeal to younger people, whose conscious consumption habits are driving a shift away from animal products worldwide.
"When I joined the company, everyone was speaking about how important mums were, but it's actually about young people," Petersson says. "They'll have 70 per cent of the purchase power 10 years from now. Their choices will determine what will and won't go in the future."
And with 58 per cent of the world's millennials – more than one billion people – living in Asia, Oatly and other brands touting their ethical business practices are well-placed to benefit from establishing a presence on the continent. "The future is here in Asia," Petersson says.
This article appeared in the South China Morning Post print edition as: oat milk brand eyes mainland millennials