Wellness
Get more with myNEWS
A personalised news feed of stories that matter to you
Learn more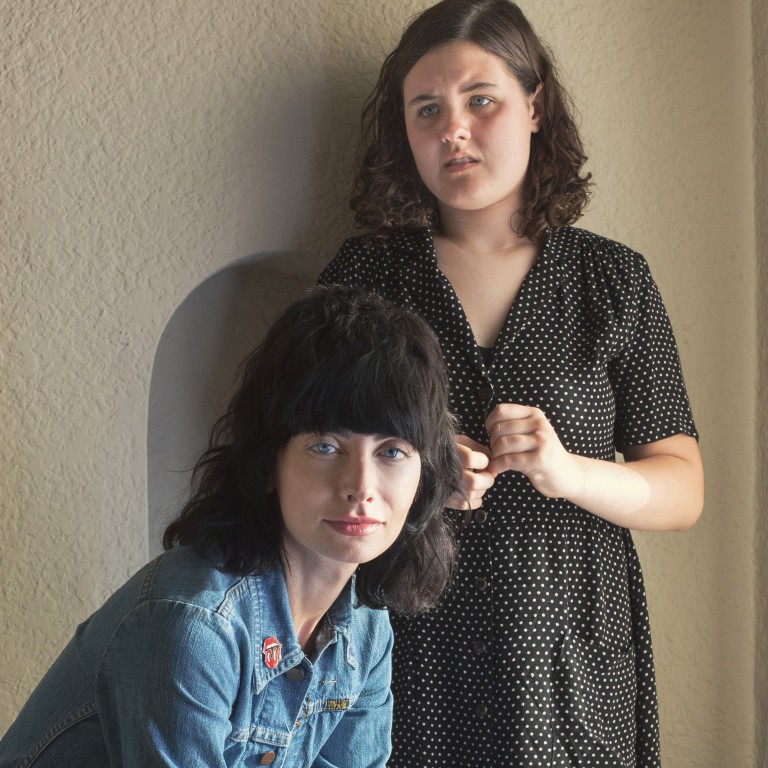 Autistic teens helped into adulthood at Los Angeles-based Spark Social Club, from dancing and make-up to dating and sex
Natalia Geldin felt there were few social opportunities for her autistic 15-year-old daughter so she created the Spark Social Club
The Los Angeles-based club helps autistic teenagers make friends, explore new relationships and navigate young adulthood on their own terms
Being a teenager is hard, but for autistic kids on the cusp of adulthood, teenage years can be excruciating. Those same challenges that make being a teenager difficult for everyone – making and keeping friends, experimenting with relationships, navigating a burgeoning sexuality, and contending with the often cruel judgments of their peers – are even more daunting for autistic teens.
Their specific challenges, such as difficulties communicating verbally and non-verbally and in reading social cues, can put them at a serious disadvantage on the perpetually shaky grounds of adolescence.
A new programme based in Los Angeles hopes to address those challenges. Called the Spark Social Club, it gives autistic teenagers the tools they need to make friends, explore new relationships and navigate their young adulthood on their own terms.
Characteristics typical of people with autism include a need for consistency, routine, and order; difficulties in understanding and expressing language as used in typical communication, both verbal and non-verbal; and difficulties in understanding and expressing typical social interaction, according to the US-based Autistic Self Advocacy Network (ASAN).
It is these challenges that Natalia Geldin, a sexuality educator, community organiser and social practice artist, hoped to address when she founded Spark in partnership with the Foothill Autism Alliance in Southern California.
"I started creating and hosting community events for teens on the spectrum about four years ago because I felt there were few social opportunities for my autistic 15-year-old daughter Sophia, who is non-speaking, uses AAC [augmentative and alternative communication] and needs a high level of direct support to navigate through her daily life," Geldin explains.
Geldin envisioned Spark as a series of workshops that would help autistic teens learn basic social skills, culminating in a dance where they could spend time with new friends, put into practice the skills they had learned and, most of all, have fun.
What non-autistic teens might learn through observation and experimentation, those with autism will often learn better in a more formal setting, with concrete rules and examples. Teens at Spark attend workshops like "Friendship and Dating for Individuals with Autism", as well as dance classes and workshops on style and grooming, and party planning.
The workshops are taught by people from across Los Angeles ranging from make-up artists and hairdressers to spa owners and dancers.
They are designed to be low-pressure and fun, with an emphasis on getting to know each other and making friends. The workshops are also taped, with videos posted to Spark's website so the kids can re-watch them and practise at home.
"I've learned about making friends," says Tess McCaffrey, who is 13 and autistic. "You have to be nice to them and let them talk. Even though I'm really excited to talk, I have to give them a turn too.
"Now I've made friends and like to talk to them about things I like to do, like watch movies and draw characters from them. I also like to create costumes based off of the movies for my dolls. My new friends like this about me. They tell me fun things about them, too."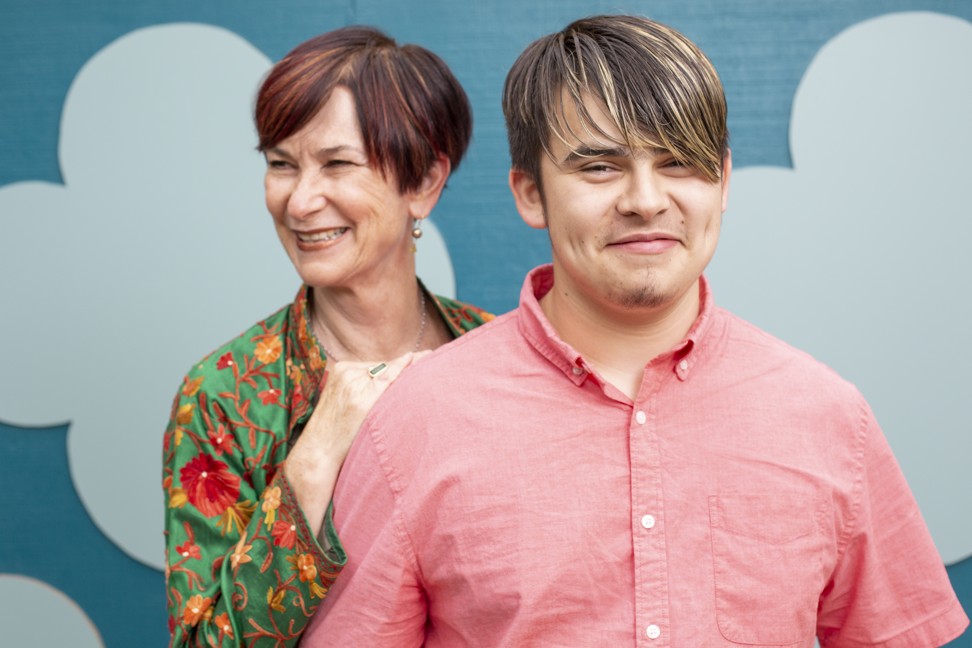 "My favourite workshop was the hair and style one," says 17-year-old El Cid Catlin-Munoz. "[Also] the dating workshop: just basically how to keep small talk going and diving deeper into the conversation."
The programme kicked off in January with the relationship workshop. On June 15, after months of preparation, is the dance, which the Spark members are tasked with planning. The dance is open to all teens and Spark attendees are encouraged to invite their friends and even bring a date.
A programme like Spark seems so obviously important for autistic teens, but parents say they've never really seen anything like it. For both teens and parents, it has been an invaluable resource.
"It's painful. It's reliving your own adolescence times a thousand," says Dawn Benander, the mother of 13-year-old McCaffrey. "You want them to be happy, but you know that she has this enormous hurdle and that it's a lifelong one. It's hard. It's really hard.
"When children are small and they display autistic behaviours, people are so much more forgiving. When they get older, people can be quite cruel. The lack of social skills – the inability to read social cues – is a struggle for my daughter, but she wants it very badly. She wants friendship and she doesn't understand when it's not reciprocated.
"She can really be down on herself in a situation where she's hanging out with neurotypical [non-autistic] teens. She never does that after Spark; she always comes out very happy, feeling very liked and accepted, and that's just beyond what you can hope for. It's a wonderful thing."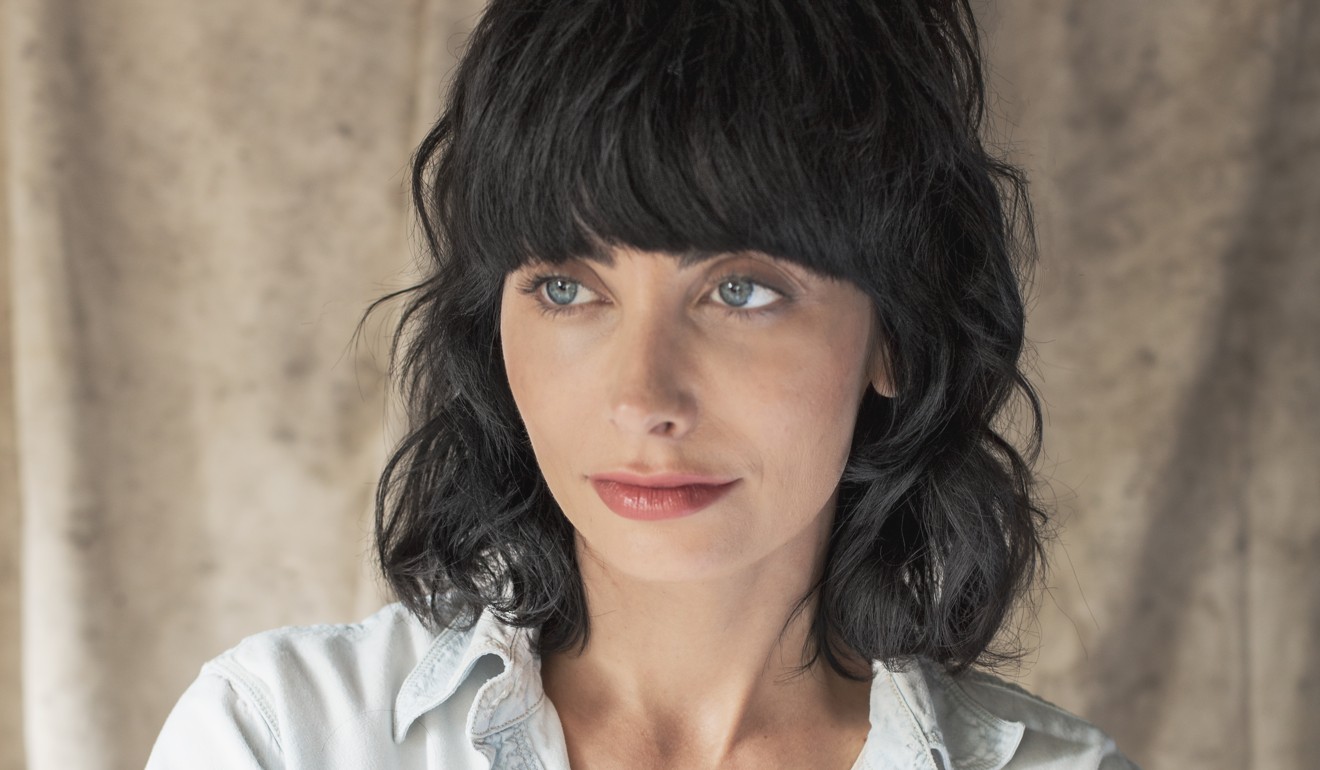 Benander's daughter says she felt shy and nervous before attending Spark for the first time: "Nobody knew me and I wanted them to like me and not be afraid of me."
But Spark has helped her gain confidence in her own abilities. "I learned that I can do a good job making friends. I just have to remember what I've learned."
Why there is so little support for the needs of autistic teens is complicated. The autistic experience is entirely individual; there is a common saying in the autistic community that "if you've met one autistic person, then you've met one autistic person." There is no one-size-fits-all approach to autistic support.
Also, any discussion of relationship skills, socialisation and especially dating can involve sex. Even for non-autistic teens, sex education is a touchy and divisive subject. But discussions can be even more fraught for kids with special needs, with the subject bordering on taboo.
"I think the whole issue of sexuality makes people nervous," says Michaela Catlin, mother of 17-year-old Catlin-Munoz. "Different parents have different ideas about what they're comfortable having their kids talk about. It's a very charged issue, but the problem is that it really needs to be addressed head on."
That silence can be devastating for members of the autistic community, for whom a lack of sex education and socialisation skills doesn't just mean a degraded quality of life, but actual danger.
This point was driven home for Geldin after one particularly scary incident with her daughter at a community party for teens with disabilities.
"There was a man with Down syndrome over the age of 18 showing a clear attraction to her. He was following her, attempting to hold her hand, trying to hug her. This was the first time I saw someone show a sexual attraction to my daughter," Geldin recalls.
"My non-speaking daughter was outstretching her hand, saying 'No' – one of only a few words she can express verbally – clearly not giving her consent. The man had no awareness or understanding that his behaviour was inappropriate or that she was not giving consent to his advances. I eventually had to place myself in between them as a physical barrier and tell the man to walk away from my daughter."
People with autism are also at risk of engaging in inappropriate behaviours due to misreading social cues or misunderstanding different kinds of relationships.
"Sexuality is biology, regardless of 'cognitive ability'. Relationships and sexuality are a core basic human right," Geldin says. "If we don't provide this education, this population is at risk of isolation, poor self-image, limited personal relationships, sexual assault, exploitation, STIs, pregnancies, and interaction with law enforcement."
These are exactly the risks, say parents and educators, that a basic understanding of social skills and relationship-building can help ameliorate.
While sex education among the autistic community is vital – and for the most part, woefully under-addressed – for most of the kids at Spark, what they hope to get out of the programme is to simply feel included and to feel good about themselves. That is why something as seemingly inconsequential as a haircut, a basic skincare tutorial or help picking out an outfit can be so meaningful.
"These young people are entering a new phase of life where they are creating practices that explore their individuality and shape who they will become, as well as how they want to present themselves to the world," says Amelia Sellers, who owns the salon where the style and beauty tutorials were filmed.
"Grooming in general is a learned practice, that any person – young or old – can struggle with. But I'm not quite sure I anticipated just how moved I would be seeing these young people find their own autonomy through the process of grooming themselves. I could visibly see some of these young people looking at themselves in a new way, with a new sense of confidence."
Justin Meeks is a Los Angeles-based make-up artist who helped teach the workshop on basic make-up and grooming. He found the experience refreshing as someone whose experience working with teens in the past was limited to a handful of jaded private clients.
"I feel like they're not used to getting that kind of attention from people," he says. "They were way more open to trying and experiencing things compared to other teenagers I've worked with. These were simple things, but to them it was more than that."
The results at Spark already speak for themselves. Participants say they are making friends, becoming more confident, and are excited to apply what they learned to their daily lives.
If the struggles of teenage autism can feel like "adolescence times a thousand", then the triumphs, however small, are equally profound. The next challenge on these teens' horizons? Something familiar to many who have passed through the gauntlet of teendom: picking an outfit for a dance and, maybe, summoning the courage to invite a date.