Wellness
Get more with myNEWS
A personalised news feed of stories that matter to you
Learn more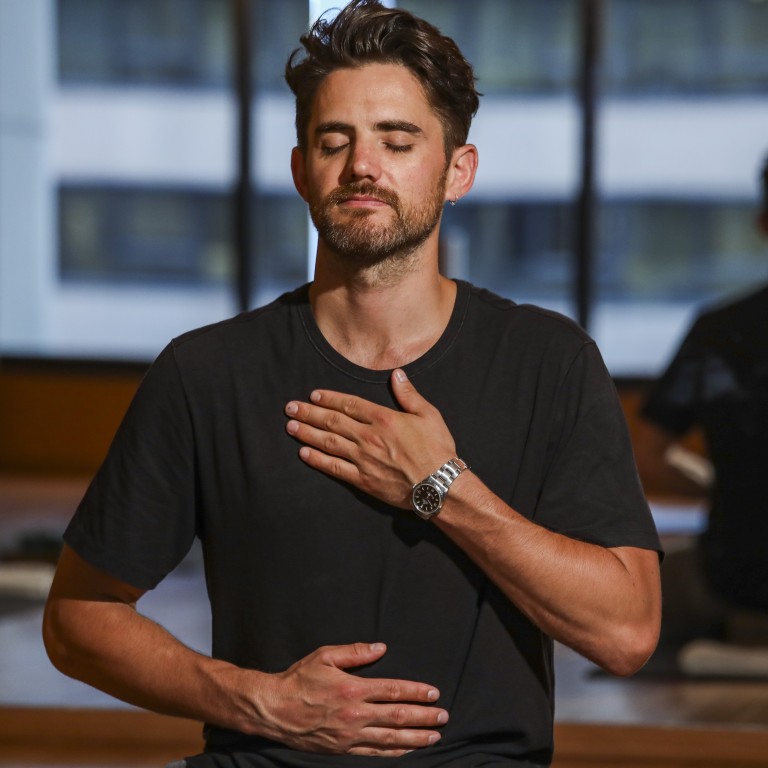 How breathing therapy relieves stress, boosts athletic performance, and helps you meditate
Stuart Sandeman became a breath coach after his girlfriend died of cancer. He helps his clients deal with daily stresses to recharge their body and mind
Breathing therapy also helps athletes perform better, and he works with British swimmer Michael Jamieson, who won a silver medal at the 2012 Olympics
Stuart Sandeman never imagined he would become a breath coach – he did not even know what one was a few years ago. But a life-changing event propelled him into this area of health, which has applications for stress reduction, finding a positive state of flow, and enhancing athletic performance.
Now 36, the native of Edinburgh, Scotland, was a stockbroker turned DJ and music producer, touring the world with his Chinese-American girlfriend, when, in 2014, she was diagnosed with advanced breast cancer.
The couple explored conventional and alternative treatments, including traditional Chinese medicine and Ayurvedic medicine. They changed their diet, and took whatever measures they could to stop the disease's advance.
When his girlfriend died two years later, aged 31, Sandeman was filled with guilt and anger, and wondered if he had done enough to help her.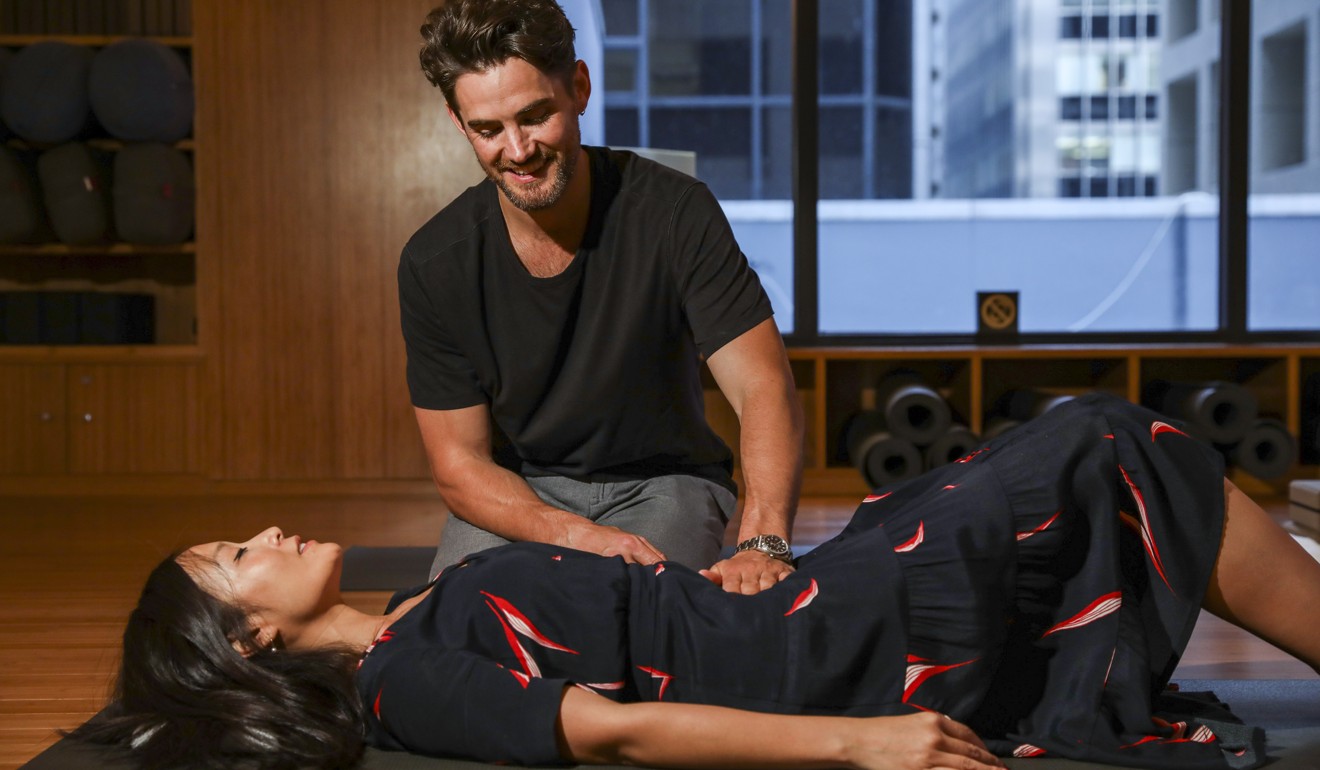 When he returned to his hometown, a good friend and now business partner asked Sandeman to help him set up a coaching business called Mindful Talent. And as a last-minute Mother's Day present, he took his mum, a yoga instructor, to a breathing workshop. The class was on transformational breathing – and it changed Sandeman's life.
"It's a deep form of breathing that accessed my grief that I hadn't allowed myself to access. At one point I felt like my girlfriend was holding my hand," he recalls. "There is a strong belief that big boys don't cry. I'd grown up in Scotland on martial arts [he has a black belt in judo] all my life, and even at my girlfriend's funeral I made sure I was there for everyone else.
"It was eating me up inside but I did not know how to access it, and it was this special form of breathing that allowed me to feel. There was a lot of fireworks, emotions, which was a little bit messy – but I skipped out the door."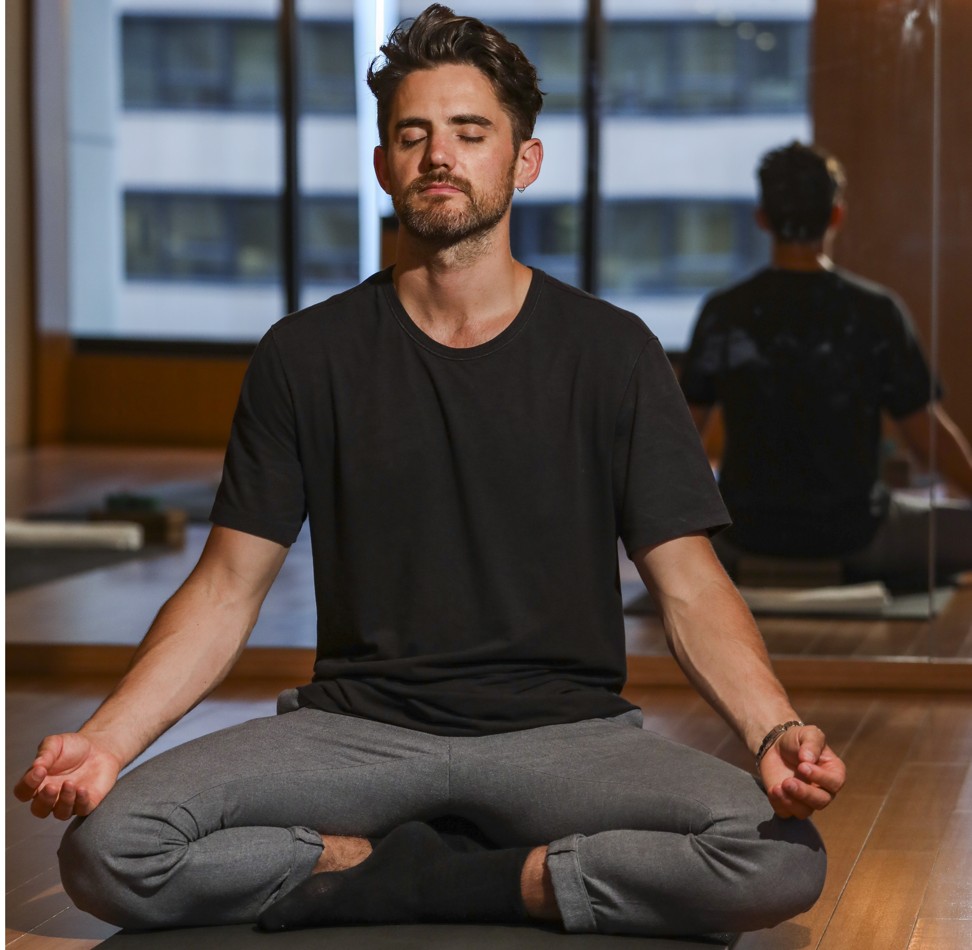 He started learning breath work with the woman who taught the workshop. It not only helped him work through his grief, but he also noticed he had more energy at the gym, his recovery time was faster, the voice in his head was kinder to him – all tangible benefits.
This led Sandeman to research and learn other breathing techniques, including
the Wim Hof method
– in which breathing helps an individual withstand cold and simulated high-altitude conditions – and oxygen advantage, a method for athletes, particularly long-distance runners, that helps delay the release into their bloodstream of lactic acid so that they can extend their performance.
Armed with these different breathing methods, Sandeman founded Breathpod in 2017, and is based in London. He teaches clients from corporations such as Google and JP Morgan to better deal with stress or tap into their creativity, and works with athletes such as British swimmer Michael Jamieson, who won the silver medal in the men's 200-metre breaststroke at the 2012 Olympics in London. Sandeman visits Hong Kong several times a year, as he did this week, hosting workshops and working one-on-one with clients at the Landmark Mandarin Oriental spa.
We breathe about 20,000 times a day, but Sandeman says things like stressful jobs, grief, divorce, moving to a new place, and fright can affect our breathing patterns.
"The brain picks up information from its environment and auto-generates a breathing pattern that can be excited breath, stressful breath, calm breath. It's the rhythm, rate and depth of the breath that research has shown triggers our brain to respond; it's a safety mechanism that switches on in case of danger – a fight-or-flight response, like if a tiger is chasing you. There aren't many tigers roaming around, but we find ourselves in that state."
He says even wearing tight clothes can restrict our breath and trigger stress signals to the brain, making us feel anxious.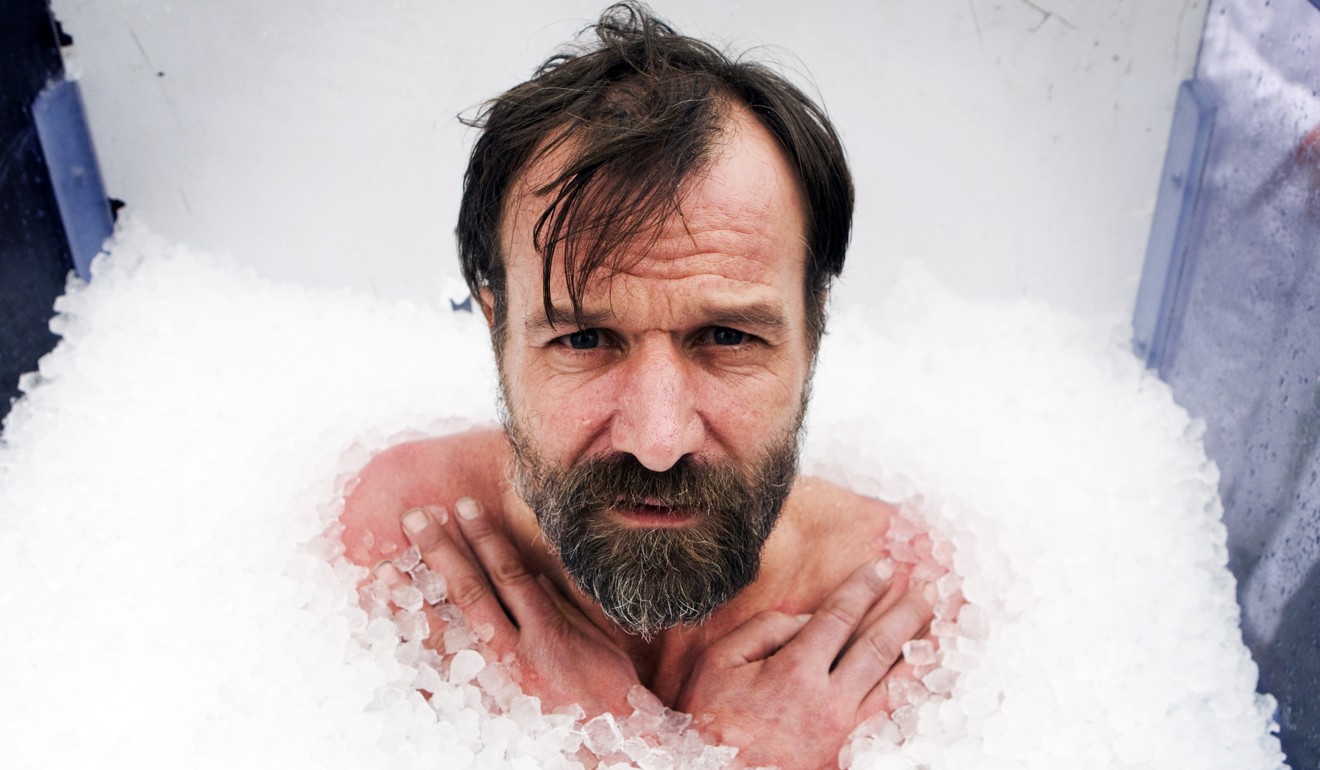 Sandeman says we need to breathe from our diaphragm, taking deep yet light breaths, and inhale and exhale slowly. When the diaphragm is working properly, it acts as a pump for the lymphatic system to cleanse toxins from the body. Breathing properly is also important because we get two-thirds of our energy from our breath, and expel 70 per cent of toxins through our lungs when we exhale.
Breathing through the nose is important, as it acts as a filter for air temperature and the lungs, while nitric oxide in the nose kills airborne bacteria and also better distributes oxygen in our lungs.
How does breath work differ from yoga and meditation? Yoga, Sandeman explains, is about breath control and movement. While people practising yoga are more focused on how far they can stretch, the breath aspect has been put to one side when it should be the focus. Some yogis he has worked with, he says, are not good at breathing.
"Deep breathing is an easier way to access a deep state of awareness than purely trying to be in a 'being' state that is meditation. The majority of us are in a 'doing' state, so it takes a lot of dedication and practice to meditate," he says.
"It is quite profound what people have experienced while deep breathing. Like my first session, I felt like my girlfriend was holding my hand, which was weird and wonderful and amazing. Was it my imagination? Was it not? Who knows, but it was exactly what I needed to move through my grief."
It is this deep breathing, Sandeman says, that can help people achieve the same state as meditation, which gives them clarity they have never before achieved, brings insights, or lets them reach flow states for creativity.
While he has trained with Wim Hof, the Dutch extreme athlete known for being able to withstand freezing temperatures for long periods of time, Sandeman isn't interested in championing superhuman feats, but instead helping people to become more connected with themselves.
"Connected breath means no pause between the inhale and exhale. It doesn't mean hyperventilating, panting like a dog; we're breathing in, letting go, because we are creating this internal electricity, an internal vibration in the body. Over time we have a tantrum, which is high vibrational sound we're shaking off and getting rid of tension in the body."
He gives a quick demonstration of beating his chest and shouting "Ahhhhh", which requires willingness to be vulnerable.
"The breath work I'm doing is more about cleaning out the backlog, having this emotional release and this deeper connection component, really tapping into this deep state of awareness, this powerful meditative state," Sandeman explains.
Three quick-fix breath techniques
Sandeman describes simple ways changing the way you breathe can improve your physical and mental state.
Energy charge: If you're feeling tired, do this for 90 seconds to two minutes. Pant quickly like a dog for a few seconds, then continue breathing through your nose. You are using your diaphragm. Quickly pump your fists from your shoulders to above your head 15 times with three repetitions. You should feel more awake and feel a tingling in your body.
Stress relief: Put your thumb on one nostril, the ring finger on the other nostril and the two middle fingers on your forehead. Press the right nostril down and breathe through the left, count to four, then release and press down the left nostril and exhale through the right nostril. Do it a few times and then try to do it without your fingers.
Calming and relaxation: Make sure your tongue is on the roof of your mouth. Breathe in through your nose in four counts, hold for seven counts, then exhale through your lips in eight counts. Do no more than four breath cycles – inhale and exhale – at a time.
For more information go to breathpod.me