Wellness
Get more with myNEWS
A personalised news feed of stories that matter to you
Learn more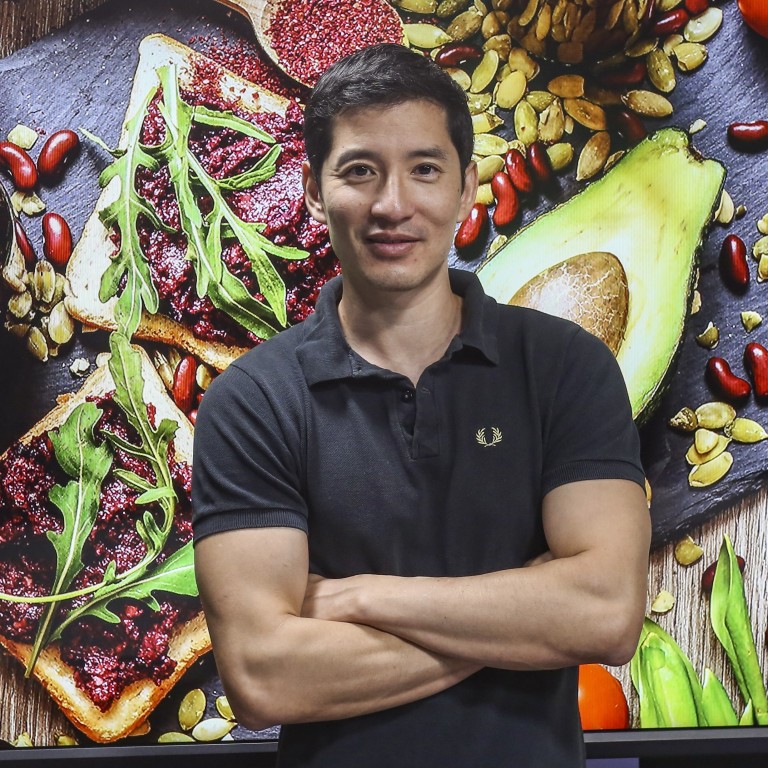 Male pin-up actor and vegan has a message for his fellow men: ideas about masculinity are changing
Finding Nemo and Charlotte's Web turned a teenage Richie Kul vegetarian; recently the male model and activist took the next step and adopted a plant-based diet
The California native, now Hong Kong-based, sees himself well placed to advocate for animal rights and veganism in Asia; he also feeds his dog Lily vegan food
From fathers who reign supreme over the sausages on the barbecue grill, to hunters who hack flesh from fresh kills, to chefs who sauté rich cuts of steak over flames, meat has long been associated with machismo. Choosing to eat less meat – or cutting it entirely from one's diet – has not. Vegan pin-up Richie Kul wants to change that.
The actor, model and animal-rights activist has made a career from his looks and muscular physique, which has been carved without eating even a morsel of meat and, of late, without any eggs or dairy products either. That top-level athletes and
even bodybuilders can sustain themselves on a vegan diet
should be old news by now, yet the misconceptions surrounding meat persist – particularly among men, an audience Kul is keen to inspire with his environmentally friendly lifestyle.
"Veganism is largely women-driven – by and large they're naturally more thoughtful and empathetic beings," he says. "But I want to show guys that the concept of masculinity is changing. I honestly think the measure of a man is how he takes care of those less fortunate and how he looks after, rather than exploits, other living beings.
"I want to show people you can still be strong and masculine without harming other living beings. Going against the herd, going against the grain, challenging the status quo – that's the true measure of a man."
He is fond of the phrase "If slaughterhouses had glass walls, everyone would be vegetarian", popularised by musician and animal-rights activist Paul McCartney. While he shies away from radical activism, he says exposing the unsavoury realities of livestock farming can be persuasive when discussing food with other men.
"I prefer to share compelling, fact-driven memes or links to trailers of [documentary] films like Dominion, Cowspiracy and What The Health and allow people to form their own opinions, and then be a resource for them if they want to learn more or want tips or advice on taking that next step," Kul says.
Regardless of whether you're male or female, cutting down on meat can have both health and environmental benefits: livestock farming is a leading cause of climate change, while eating processed meats, such as bacon, has been linked to cancer.
A study in medical journal The Lancet published in January 2019 said consumption of vegetables would need to double and consumption of meat halve by 2050 in order to both feed 10 billion people worldwide, prevent millions of deaths every year and fight climate change.
The message may be slowly getting through – plant-based dining is one of the defining food trends of recent years – but there is a severe gender disparity in eating habits. In the United States, for example, an estimated 79 per cent of vegans are female, as are 59 per cent of vegetarians, according to a 2013 survey.
A number of studies in recent years have delved into the link between meat and masculinity. "Across Europe, Asia, Africa, and the Americas, men consume more meat than do women," write Hamish J. Love and Danielle Sulikowski in a 2018 psychological study into the sex differences between attitudes to meat. The authors note that in Western societies women are twice as likely as men to be vegan or vegetarian, that vegetarianism "is seen as a relatively feminine trait", and that "meat is typically marketed and modelled as a masculine food".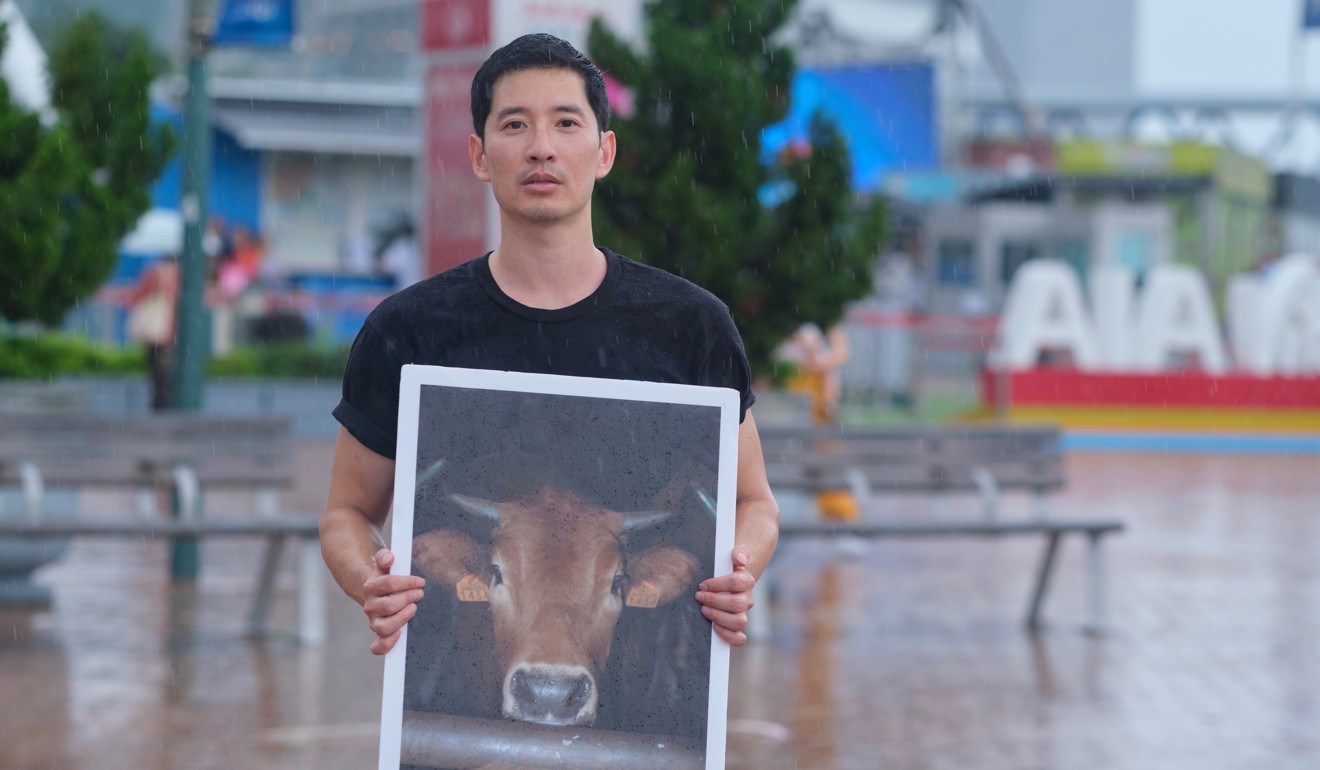 In 2006, American fast-food chain Burger King launched its "I am man" advert campaign, which featured a man walking the streets singing a song that rails against the meat-free movement. Brands, including Burger King in a separate campaign, have marketed meat by linking it with virility and desirability, to the extent that animal-rights charity People for the Ethical Treatment of Animals (Peta) has released several parody clips that suggest meat, in fact, lowers sexual stamina.
Kul, who grew up in California and is of Chinese-Thai descent, became vegetarian in his early teens after watching films such as Charlotte's Web, based on a children's novel about a pig and a spider, and Finding Nemo, about a clown fish, then "making the connection" between the characters on screen and the pork and fish on his dinner plate.
The 38-year-old was vegetarian until 2014, when he found himself being asked to endorse Veganuary – a British non-profit that encourages people to go vegan each January to promote the vegan lifestyle. After followers online accused him of hypocrisy, he eliminated animal-derived products from his diet and wardrobe.
"I investigated the dairy, eggs, wool and leather industries and knew it was something that I absolutely wanted no part of," he says.
The first question about a plant-based diet that people unfamiliar with the concept ask is whether following one will give you a protein deficiency, and Kul had the same reservations despite having been vegetarian for years. "While I was initially worried that it would hamper my gains in the gym or my athletic performance, I realise that if anything it's actually helped speed recovery with no impact on maintaining or developing muscle."
He graduated from Stanford University and worked in investment banking, but after less than a year deciding that the "80-hour weeks" weren't for him. He began modelling on the side and got enough work in the field to be able to leave finance behind. Eventually, he says, "I realised it was a platform from which I could do more activism work and champion causes that I really cared about".
After living in New York, London and Miami, he moved to Hong Kong with Lily, a rescue dog who features in most of his social media posts. Like Kul, Lily is vegan; unlike cats, from whose diets it can be tricky to remove meat, dogs have been shown to thrive without it – indeed, a growing number of meat-free pet-food brands are emerging to cater for
vegan owners who wish to align their pets' diets with their own
.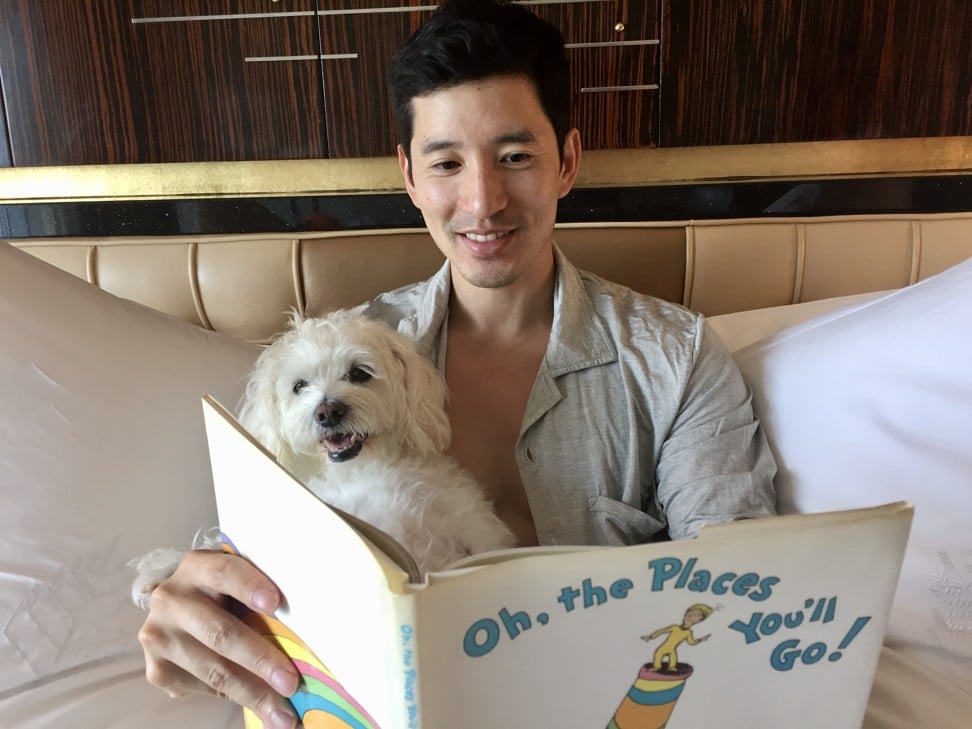 Now Kul lends his voice and image to the campaigns of international animal welfare charities, including Animals Asia, Peta, Soi Dog and Change for Animals Foundation. He believes that, with a background straddling East and West, he can be a voice for change in Asia.
"We're still 10 or 20 years behind other regions of the world in that awareness and connection," he says. "I'm hoping to be that voice that isn't so common here in Asia, [so] people make that connection."
This article appeared in the South China Morning Post print edition as: Vegan pin-up on a mission to redefine idea of masculinity pin-up on a mission to redefine idea of masculinity