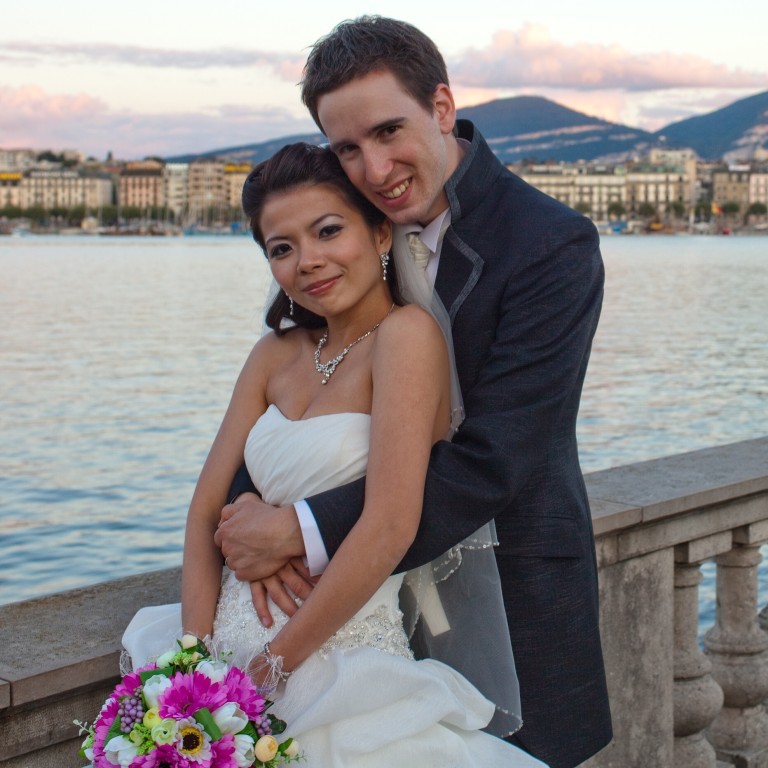 Crowdfunding for cancer treatment: family's time vs money choice in Hong Kong health care system
A Stage 4 rectal cancer diagnosis left a 34-year-old Swiss native facing huge bills for private treatment or long delays in the public sector
A crowdfunding campaign Cherie and Florian Schild launched in June raised US$230,000 towards the bank worker and father-of-three's medical costs
When Cherie Schild set out to save her husband Florian's life, she knew one of the biggest hurdles to successful fundraising would be the man himself. "He's the kind of guy that doesn't ask for help," she says.
The Hong Kong native learned in April that her 34-year-old Swiss husband had Stage 4 rectal cancer. The couple, who have three young children, quickly exhausted their savings as medical expenses piled up. When Florian Schild began to experience alarming symptoms earlier this year, notably bleeding from his digestive tract, he saw several specialists and underwent a range of tests. A gastroenterologist visit and colonoscopy cost around US$1,280. Upon the discovery of a tumour, more tests and consultations followed, many of which exceeded US$1,280.
"We have just got back the insurance refunds of our medical costs – they covered only around 30 per cent," Cherie Schild says.
Using public health care, he was told he would have to wait four to six weeks for a key surgical procedure. Believing this would mean a death sentence for her husband, Cherie set up a crowdfunding campaign with a goal of HK$2 million (US$256,000) to cover the costs of private treatment.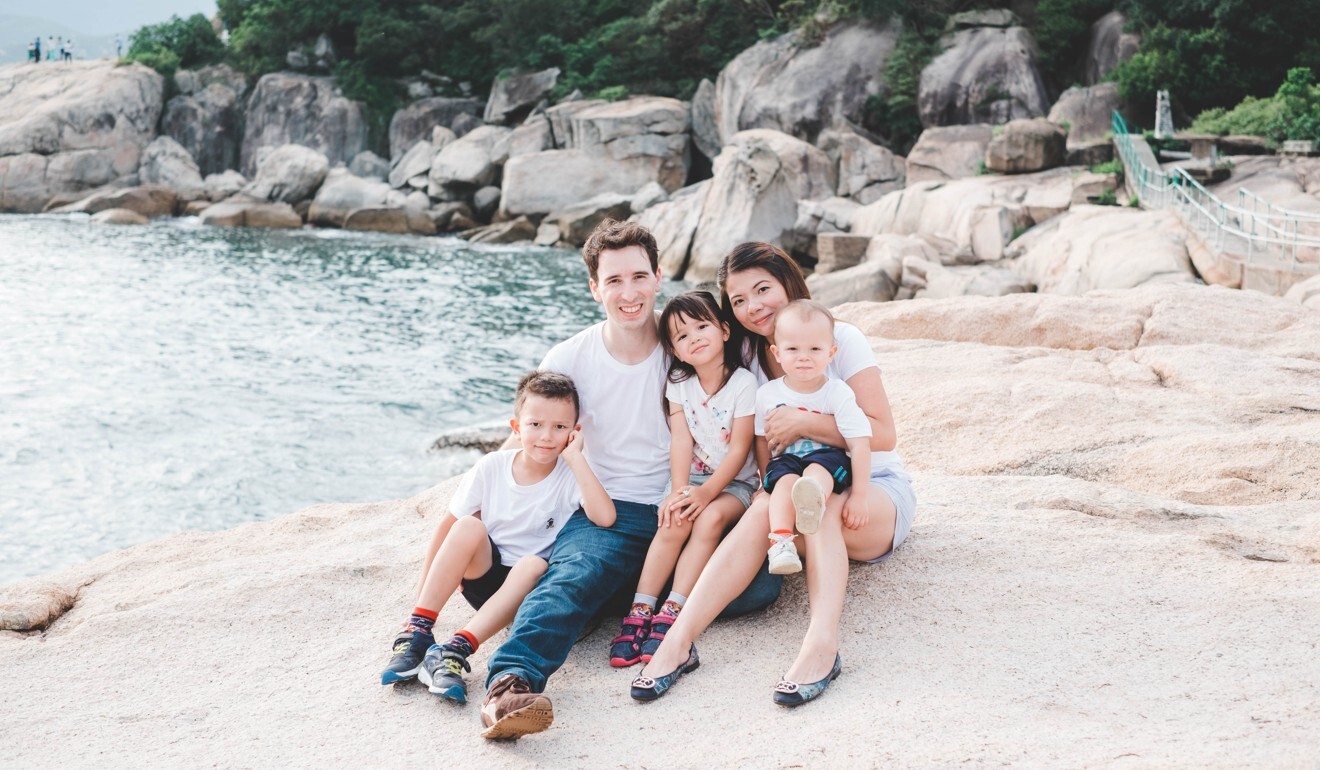 "Some doctors were afraid to tell us Florian's prognosis, so how could we wait?" she says. "He has been bleeding daily since April. I was in anguish."
She watched helplessly as her already slender husband deteriorated, losing 8kg (18lbs) in five months.
Florian Schild, a bank employee, had health insurance provided by his company – but the policy was insufficient to cover the costs, with coverage capped at US$80,000. The insurance company told the couple that the policy would likely only pay out between US$12,750 and US$38,000.
With nowhere else to turn, and as Florian struggled to break the bad news to friends and family, Cherie Schild talked to her husband about crowdfunding.
"The last piece of advice I got from a social worker was 'don't wait to raise money before it's too late,' so I eventually convinced my husband it was time. That we needed to accept help," she says.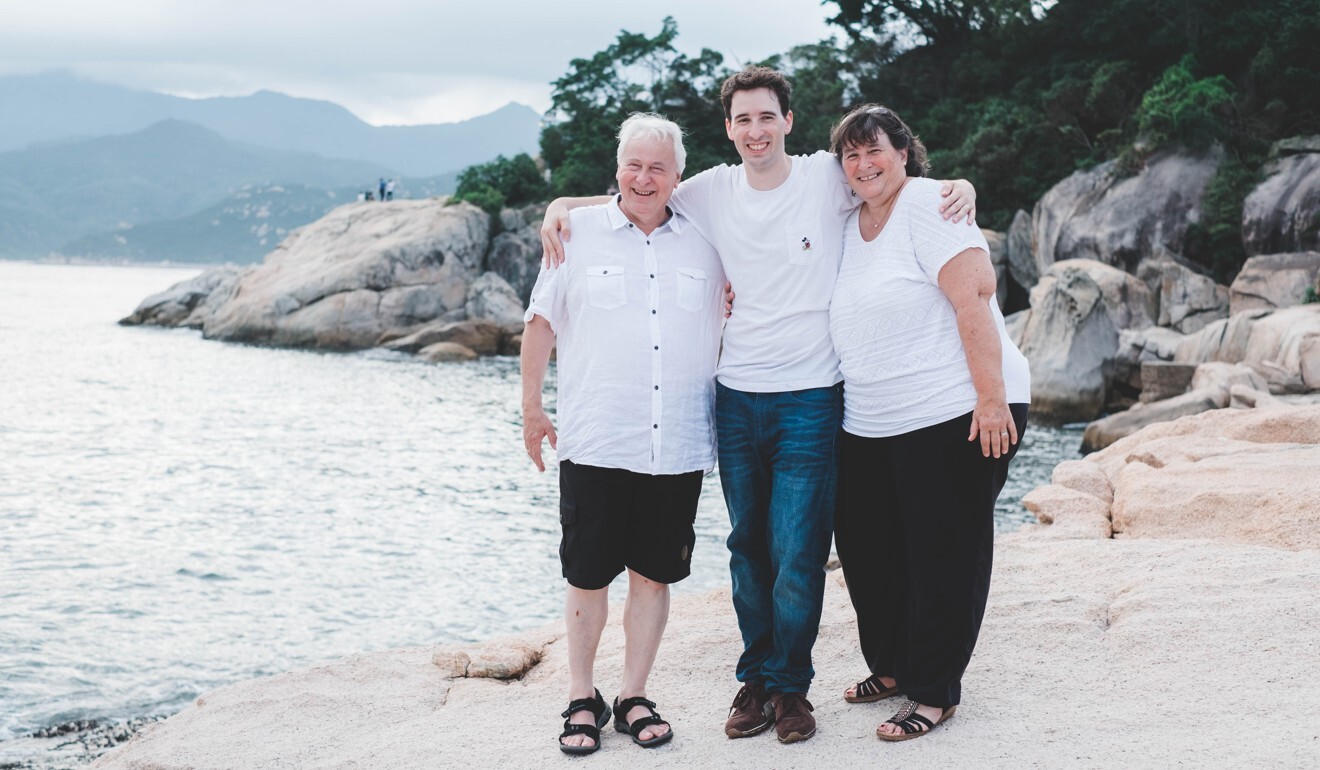 "For me, crowdfunding works because we don't need to pressure our friends and family directly for financial help. If people want to help us, this gives them a way."
By July 15, the campaign had raised more than US$230,000, including nearly US$127,000 raised offline.
"The generosity from people we know and from strangers has been stunning," Cherie Schild says. "We didn't expect any of this or that people would care."
Cancer is the leading killer in Hong Kong, accounting for 31.3 per cent of all deaths registered in 2017, according to government data. In the city's two-tier health system – public and private – treatment can be costly, and many people are ill-prepared for such a burden.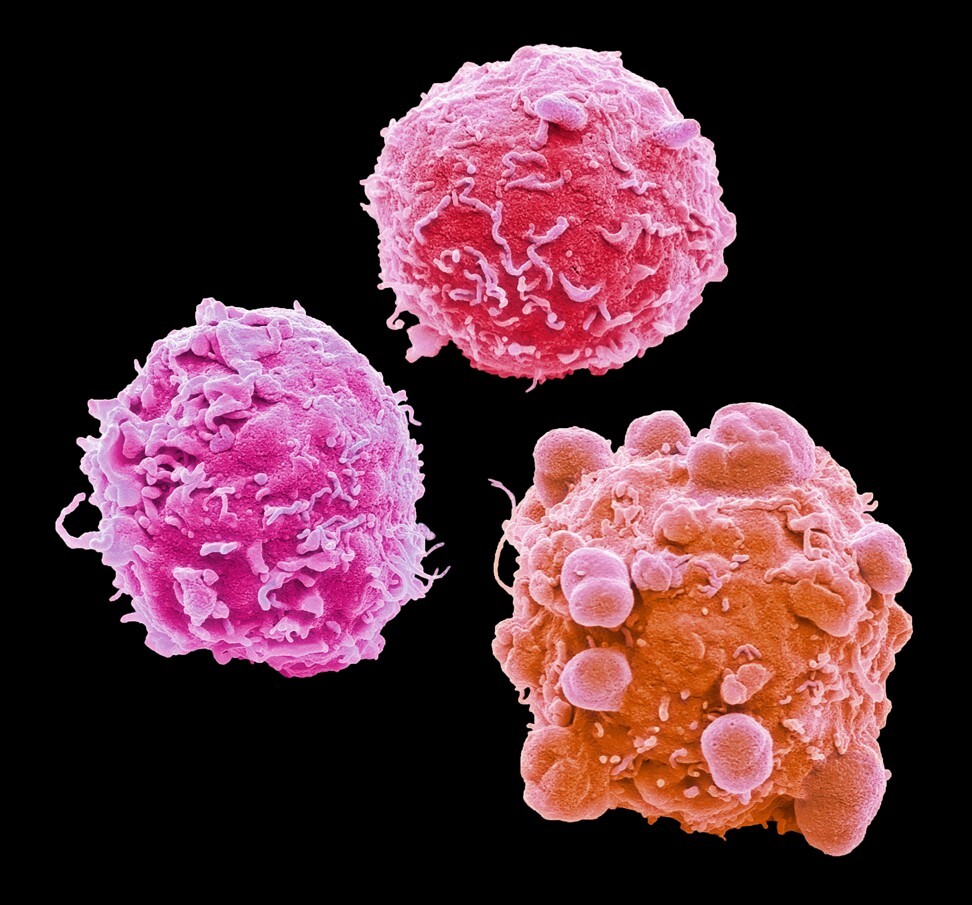 In a survey last year led by Cancer Information Hong Kong, people were asked what they thought the overall costs for terminal colorectal cancer treatment might be. Most of the 600 respondents, including 100 cancer patients, significantly underestimated costs, at US$7,665 on average at public hospitals and US$51,000 in the private sector.
The median costs for self-funded advanced drugs alone in public hospitals was US$34,000 and the overall cost in the private sector was as high as US$166,000.
Institutional factors are an additional obstacle to accessing public care, as the Hospital Authority struggles with a shortage of doctors and limited resources.
As a result, crowdfunding platforms have become a lifeline for some patients and their families to defray the high costs of cancer treatment.
High-profile crowdfunding campaigns this year have included that for
Baby Jane Allas, a 38-year-old Filipino domestic helper
fired by her employer after she was diagnosed with Stage 3 cervical cancer. Having been fired, Hong Kong laws governing domestic helpers meant that Allas could no longer access the public health care system.
Her story went viral, and stands as a harrowing testimony to the plight of domestic helpers in Hong Kong. A GoGetFunding drive for Allas' treatment has since brought in over US$113,000.
Victoria Thomas, GoGetFunding's head of customer service and coaching, says medical-based fundraising is the service's most popular category.
"Crowdfunding provides two things," Thomas says. "A sense of having helped financially, but more importantly … a unity, a force of togetherness and support where messages are read and shared and can be the difference between a good day and a bad day."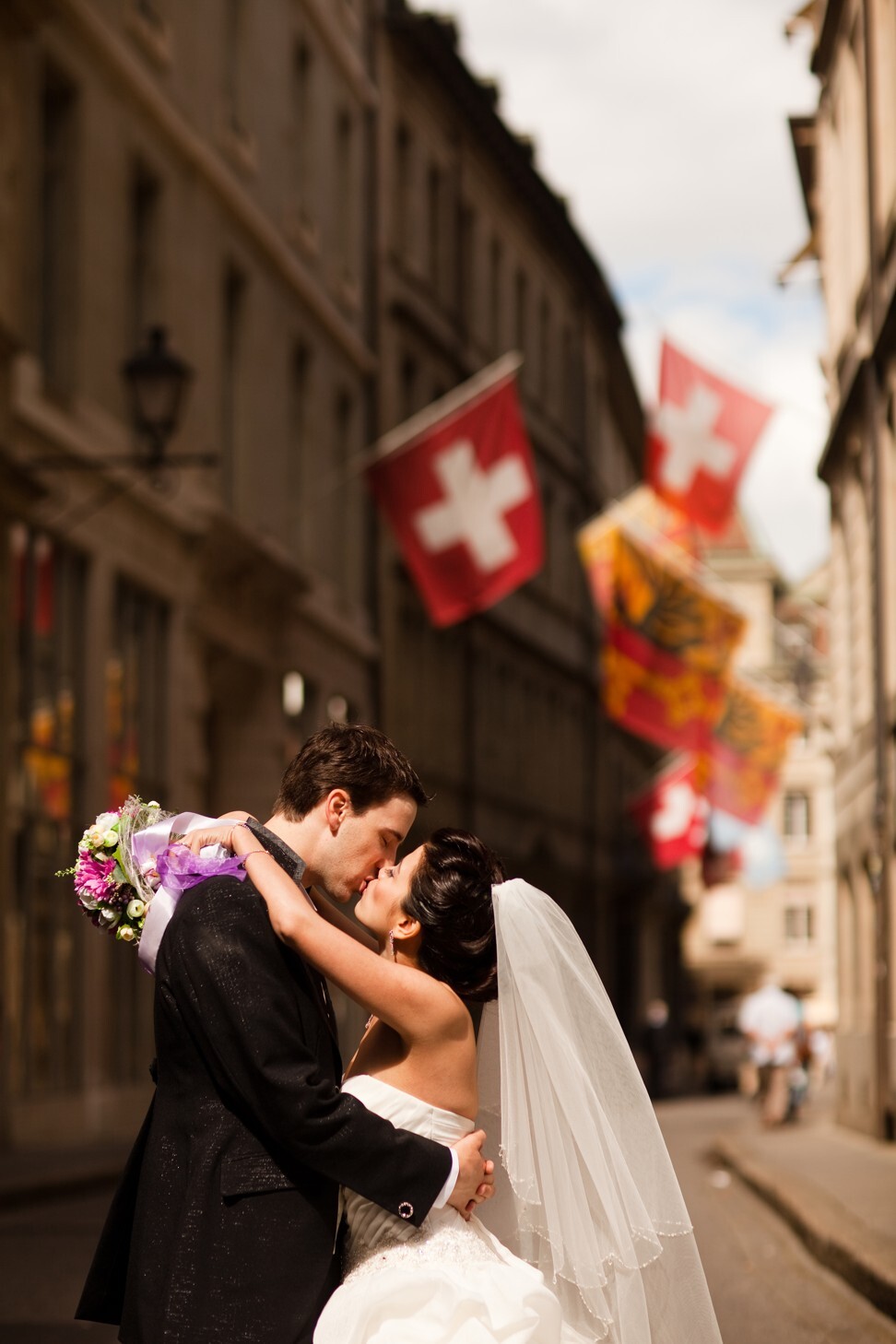 Thomas says that many people wish to help friends or family affected by cancer, but until recently have been unable to do so easily. "Crowdfunding gives them a channel," she says.
The Schild family plans to use all donations for Florian's private medical expenses. "We would like to help other people with similar illnesses … we will give the excess funds once my husband is cured," Cherie Schild says, adding they will consider him "cured" after five years clear of cancer.
In June, Florian Schild underwent private surgery to remove a tumour, followed by liver resection surgery, also at a private hospital. In July, he was admitted for chemotherapy at Hong Kong Adventist Hospital through the hospital's foundation that provides free treatment for those in financial difficulty. Cherie Schild says the process for obtaining the treatment was straightforward and quick.
"In June we filled out the forms and made a financial disclosure, including bank statements. It was quite easy. A month later he was in for treatment," she says.
Her husband finally had his first appointment with an oncologist in the public health care system, at Queen Mary Hospital, on July 11. They will meet again in two weeks and hope he can start treatment there after that.
Hong Kong Public Doctors' Association president Arisina Ma Chung-yee says the Hospital Authority has a system to prioritise cases when making appointments. She understands why some patients are unwilling to wait, and emphasises
how much pressure the public system is under
.
"Our system is being used by 90 per cent of Hong Kong people; it would not be able to handle all cases of serious illness immediately, even if we increased the number of doctors or resources," she says.
Ma acknowledges that an improved system of funding for cancer treatment and care is needed, but that to achieve better outcomes, funding should be systematic rather than being offered in a piecemeal fashion through charity.
She advocates a capping of fees in the private sector, as happens in places like Malaysia. "There, the government caps fees for private services including surgery, which makes private specialist treatment more accessible," she says.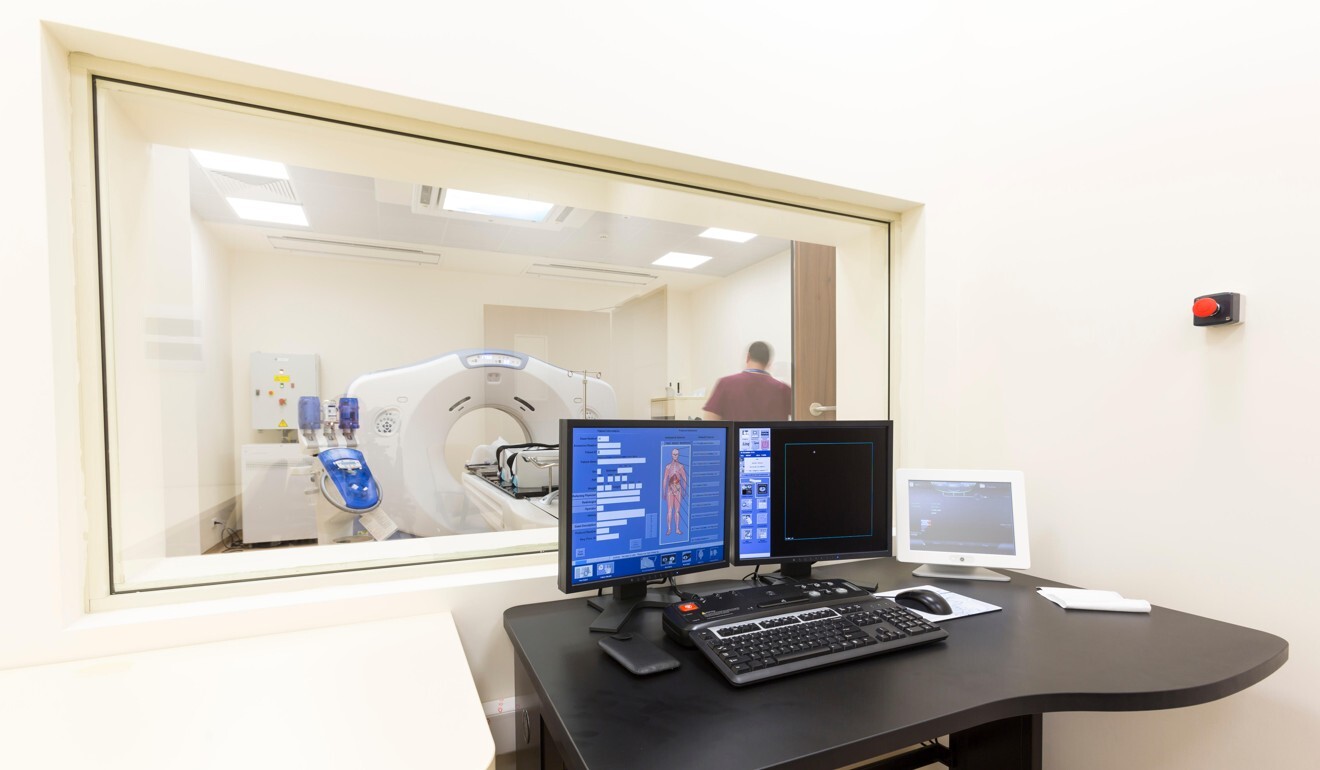 Ma is also urging the government to work towards a more transparent pricing system that can help Hongkongers make better informed decisions. "Transparency of pricing could encourage more middle-class residents to take up medical insurance and leave public health care, reducing pressure on the system," Ma says.
The public system assigns appointments based on whether the patient's condition is deemed urgent (priority one), semi-urgent (priority two) or stable; those in the first two categories are seen more quickly. At specialist outpatient clinics, consultations for these are arranged within two to eight weeks.
A Hospital Authority spokesman says it has met its waiting time targets for these categories.
It has six oncology centres that provide cancer patients with diagnosis, treatment, rehabilitation, and palliative and end-of-life care. The authority places high importance on providing optimal care for cancer patients, the spokesman says, citing waiting times for colorectal cancer patients as an example.
From July 2017 to June 2018, 90 per cent of patients with colorectal cancer received their first treatment, such as surgery, chemotherapy or radiotherapy, 74 days after a lab-confirmed diagnosis, the spokesman said. For 90 per cent of patients receiving radical radiotherapy, the waiting time was 28 days.
For now, as donations continue to come in and Florian Schild proceeds with his treatment, Cherie Schild says she is feeling more hopeful. "If you don't try and just give up, then there is no hope," she says.
She would give the same advice to anyone in a similar situation. "There could be other things you've not tried that you can do for yourself or your family. It's important not to just sit there and wait to die."
This article appeared in the South China Morning Post print edition as: Crowdfunding buys father precious time in cancer treatment