Wellness
Get more with myNEWS
A personalised news feed of stories that matter to you
Learn more
The fake-meat challenge for US firms in China, where millions aspire to eat real meat and plant-based foods are natural
Impossible Foods and Beyond Meat want to break into China's huge market, but face some hurdles: price, and the fact eating real meat is a sign of status there
Vegan foods are already part of the Chinese diet – made from natural ingredients such as tofu, beans and mushrooms, whereas imitation meat is highly processed
In the Wangjing neighbourhood of Beijing, ZeroGo is one of the city's few vegan restaurants. It offers pizza, protein bowls and Asian-fusion fare, and online reviews rave about the menu's creativity, which includes a vegan Big Mac, complete with vegan cheese and dairy-free special sauce. The "burger" is made from scratch, an original, pea-based recipe.
If the
American fake-meat darlings Impossible Foods and Beyond Meat
have their way, chef Raymond Xie will soon be able to use their meatier patties. The problem is, he does not want to. "I want to use real fruit and vegetables," he says, "Not products made with the intention of being a direct meat substitute."
Plenty of Chinese people share the scepticism about American-style, plant-based imitation meat, a fact Beyond Meat and Impossible Foods are about to confront. Both are hungrily eyeing China, which accounts for 27 per cent of the world's meat consumption by volume.
The recent outbreak of African swine fever has driven up the price of pork and primed consumers for alternatives, and if the American companies can win over even a small fraction of the country's 1.4 billion people, the opportunity is massive.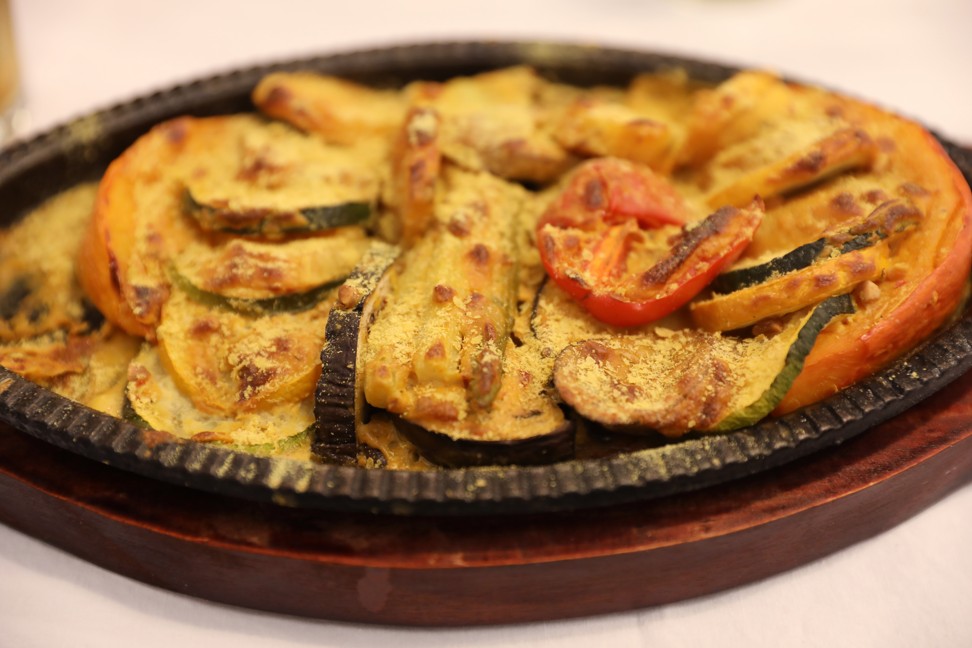 "We want to be as aggressive as we can," Beyond Meat chief executive officer Ethan Brown said in an interview in October. The company, whose shares have tripled in value since it went public in May, wants to have production running in China before the end of 2020. The response at a major food industry trade show earlier this year was encouraging, the company says. 
Impossible Foods also made a splashy trade show debut in China. In November, the company brought almost 50,000 samples of its meatless beef to the China International Import Expo in Shanghai. Chief executive officer Pat Brown says that it already had a "very good" prototype of plant-based pork.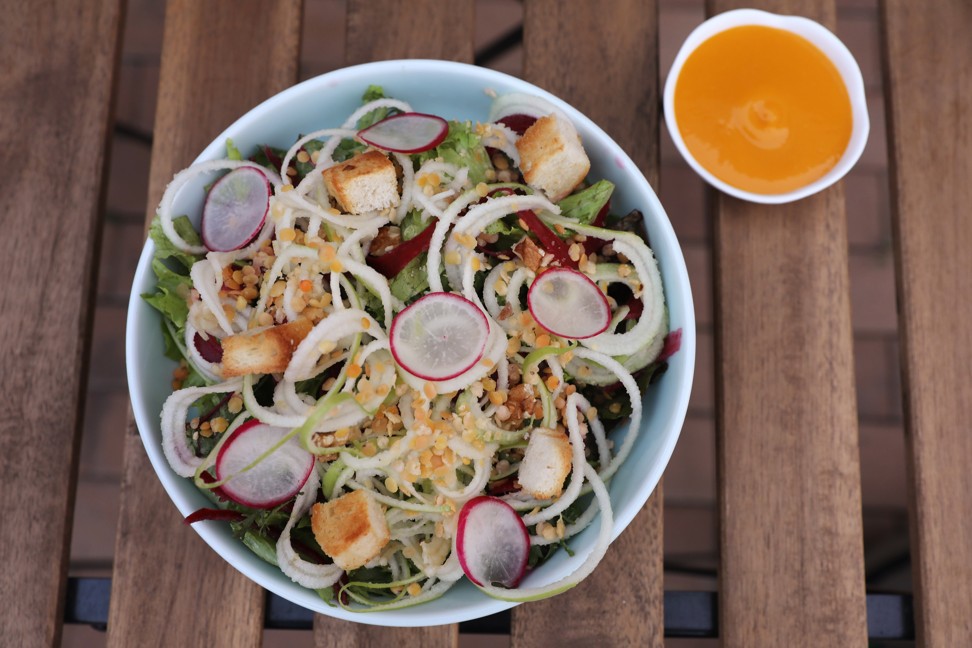 China has "always been the most important country for our mission", Brown says.
But neither Beyond Meat nor Impossible Foods has shared a game plan, and the obstacles are as significant as the opportunity.
Chinese people already eat plenty of plant protein
, and restaurants prominently feature tofu,
seitan
and "mock" meats. For newly middle-class Chinese consumers, real meat is a status symbol. 
When consumers do choose to eat less meat, they, like Xie, are often looking for more natural products. And as with all other foods in China, there's always a question about safety.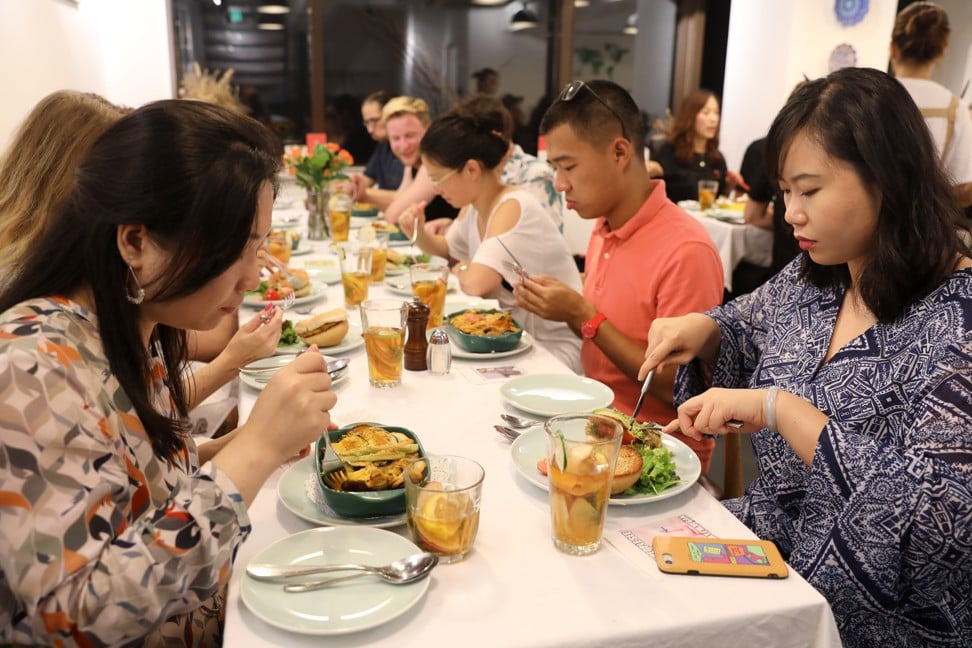 Impossible Foods will need government approval for heme, its "magic ingredient" that is made from genetically modified yeast – but is uncertain when that might come.
Animal-free foods have long been prominent in Chinese cuisine. "Mock meat" dates to the Chinese Buddhists of the Tang dynasty (618-907), and tofu is of only slightly more recent origin.
Today, vegetarian mock meats, called surou, are typically made of wheat gluten, beans and mushrooms, and they're not solely used on strictly vegetarian menus. Almost three out of four Chinese people said they'd be willing to swap meat for a plant-based substitute, according to one 2018 survey, more than any other country.
High quality and global reputation give Beyond Meat and Impossible Foods an advantage, says Graham Miao, general manager at GFIC, a Shanghai-based consulting firm. But the marquee products are based on ground beef and variations, which aren't typical in Chinese cuisine.
"If leading international brands are prepared to localize swiftly and effectively as Chinese market response may demand, they stand strong chances to dominate initially," Miao says. "Otherwise, ambitious Chinese companies focusing on Chinese-designed, high quality products could quickly build a lot of momentum and consumer resonance."
Several Chinese companies are already starting to make headway with their own new meat alternatives. Zhenmeat, for example, used social media to launch vegan meat mooncakes just before the Mid-Autumn Festival in September, and quickly sold out. Hong Kong-based Green Monday has unveiled Omnipork, an imitation pork product made from mushroom, pea, soy and rice.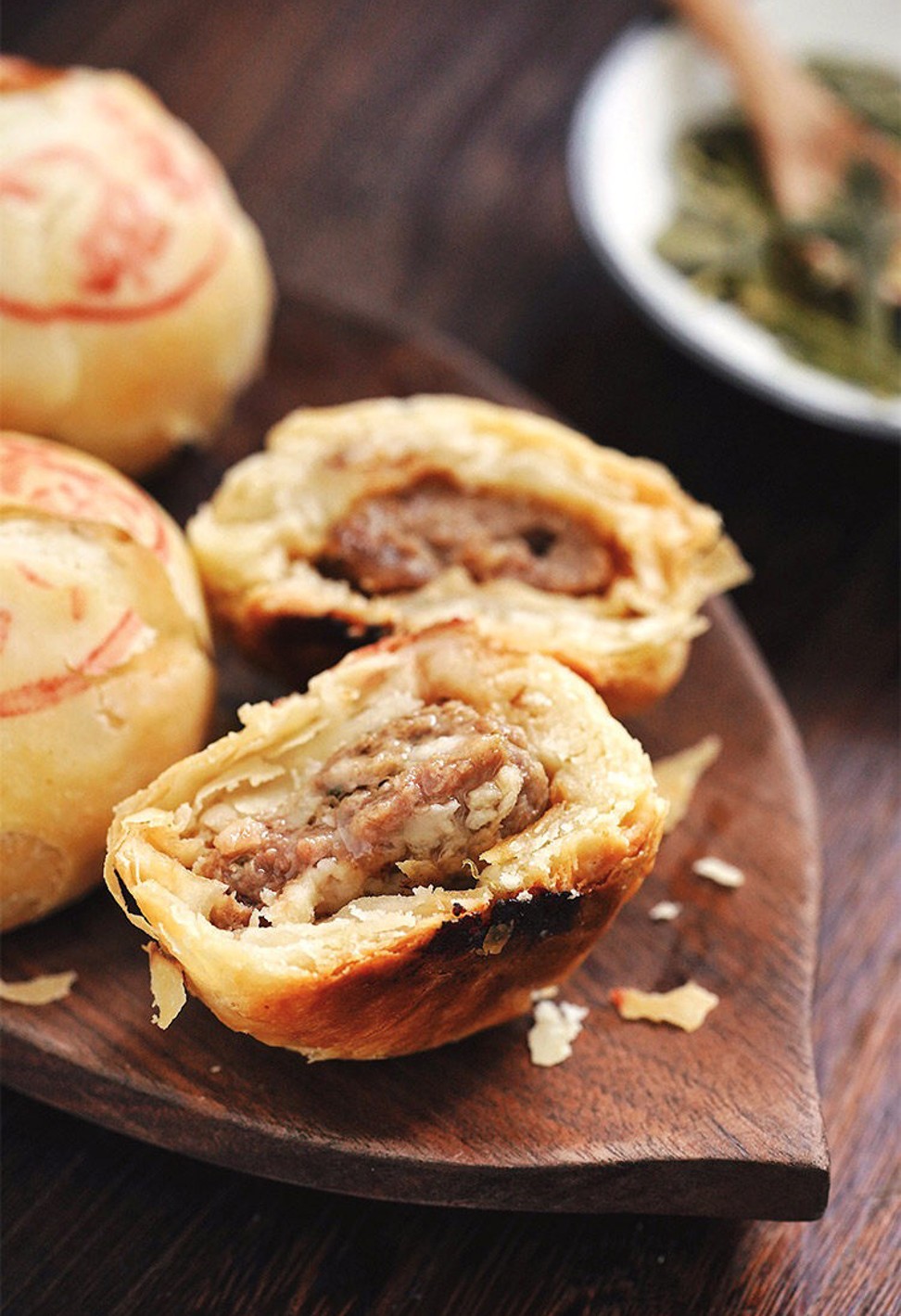 Green Monday sells other plant-based products, including Beyond Meat, throughout Asia on its Green Common website. Co-founder and CEO David Yeung points to the success of the company's Beyond Burger Curry Rice, which marries a standard burger patty with Japanese ingredients and flavours.
The global rise of plant-based meat has dovetailed with an overall concern about diet and health. But a
meatless burger isn't any healthier in China than it is in the US
, and the food chemistry that creates the meat-like texture and flavour requires a lot of processing. That, says Mia Chen, a research associate at Euromonitor International, runs "against the trend of being natural and simple".
As Xie's ZeroGo menu shows, more traditional ingredients such as beans and mushrooms can be satisfying too. Plus, while some American consumers are willing to look past higher prices for a meal they think is better for their health, for animals and the environment, Chinese consumers, Chen says, aren't there yet.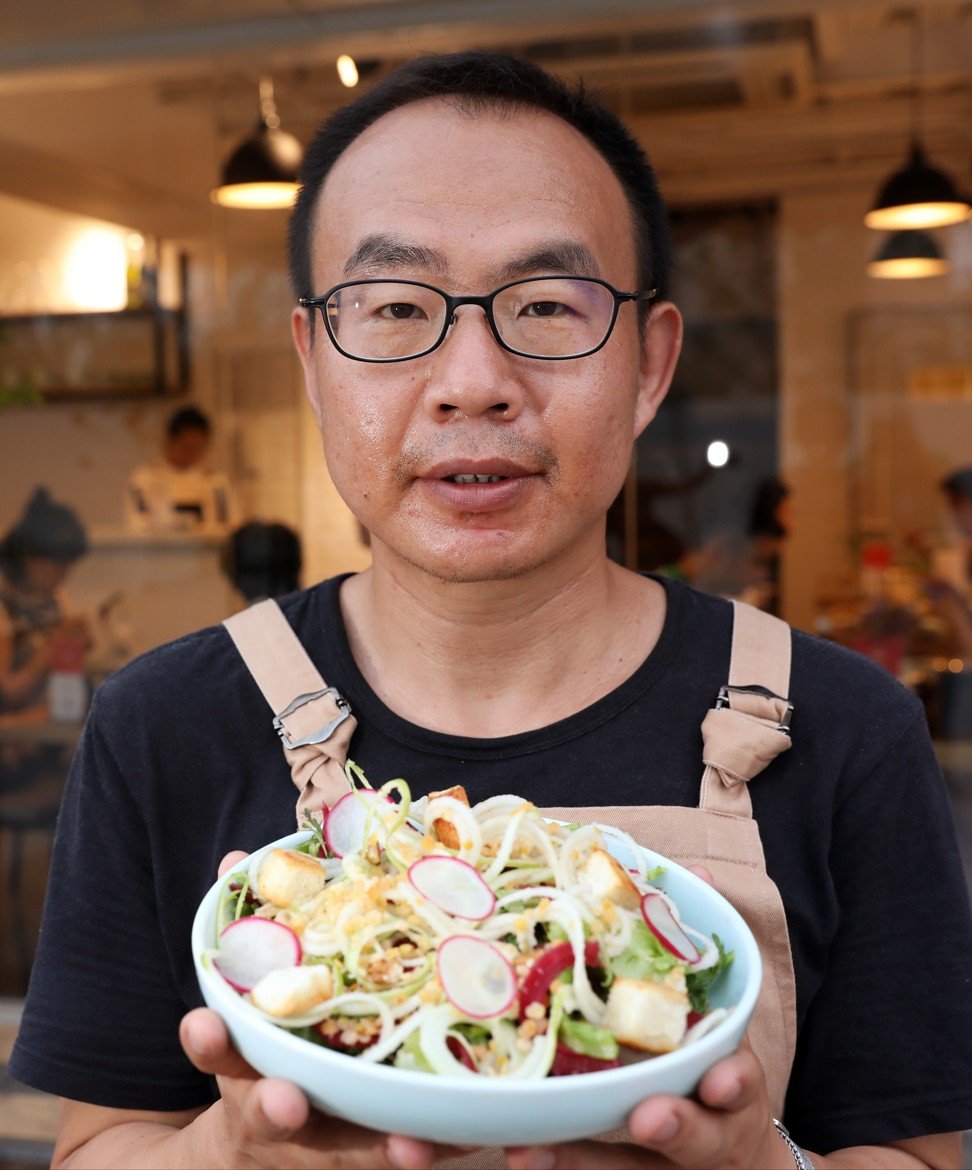 While "highly processed" turns consumers away, technology and novelty lures them in.
Just Inc. framed its plant-based egg products as innovations
and found an audience in Chinese online retailers, high-end hotels and restaurants, and supermarkets. The target consumer is the same as in the US: a young woman who cares about health and wellness, says CEO Josh Tetrick. They're already familiar with Just's top ingredient – the mung bean, he says.
Finding a balance between healthy plants, processed ones, and exciting innovation won't be easy. The Grand Hyatt Singapore hotels, for example, offer Impossible, Beyond and Just products. The plant-oriented menus in the region are getting more popular, but the meat alternatives aren't in the spotlight.
"Our key focus is more on natural products," says Andreas Stalder, the Grand Hyatt's senior vice-president of food and beverage operations and product development. "Our goal is to use more locally sourced fruits and vegetables in our menus cooked in innovative and exciting ways."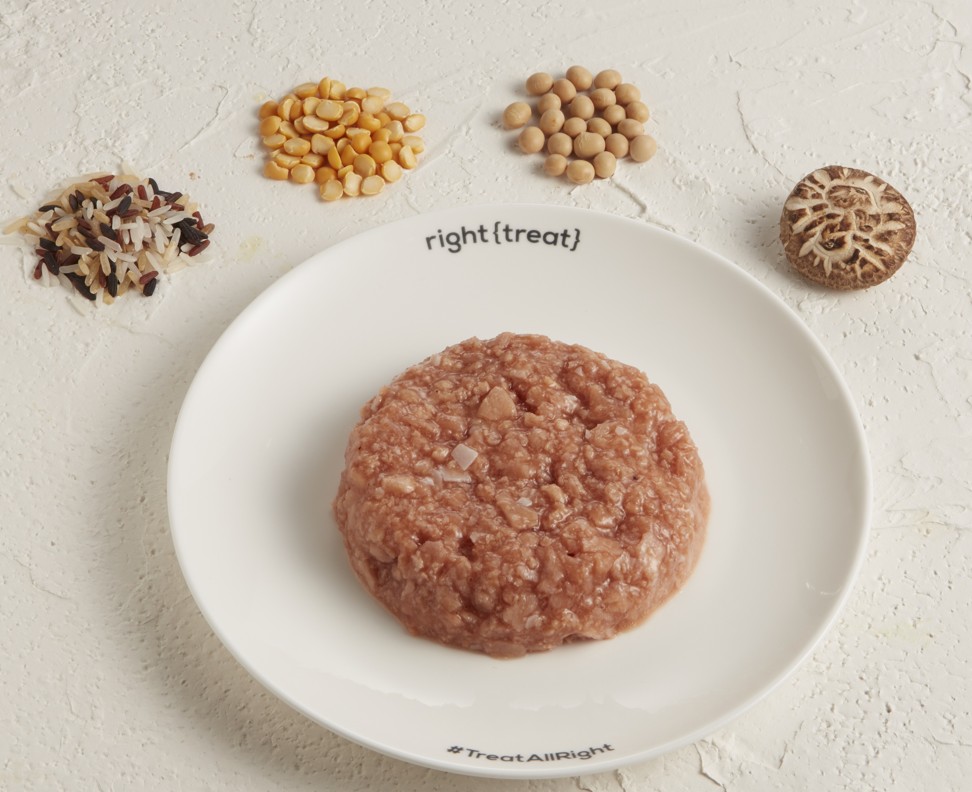 The last hurdle, in China and elsewhere: price. Beyond Meat and Impossible Foods' products still cost more than beef in the US, but the gap is closing. An Impossible Whopper at Burger King, for example, costs only US$1 more than a beef Whopper. "We're gonna price it as affordable as we possibly can," Impossible's Brown says, adding that the company expects to be able to compete on price when the firm is at "full scale" – whenever that day comes.
Beyond declined to comment directly on price, but Brown has been confident that his company's roster of globally famous super fans can sway Chinese consumers.
They will maybe even convince them that his products connote a high status, just like meat. "Look at some of the investors we have, some of the early advocates – whether it's Leonardo DiCaprio, NBA players – just pick your favourite," he says. "Those carry a tremendous amount of weight globally."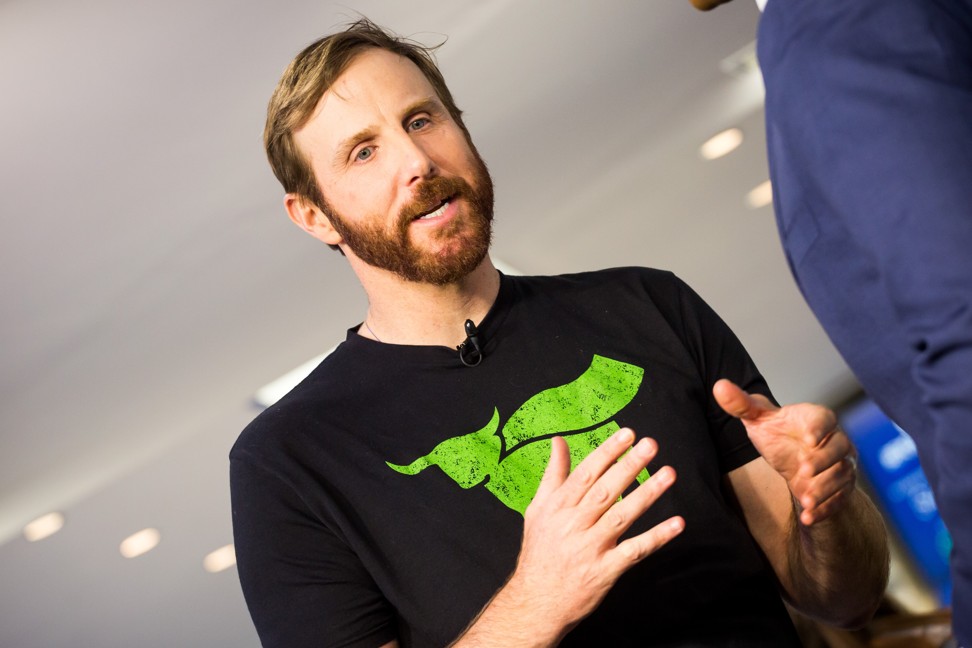 Impossible's Brown, meanwhile, outlined a Chinese version of its American roll-out, driven by star chefs and fancy restaurants: "If you look at the precedents of every other market that we've entered – we launched in Hong Kong and Singapore – we'll follow a similar strategy, which will involve working with highly respected chefs in restaurants to make it clear to consumers that this is an uncompromising product."
For Birdy Gao, a 29-year-old native Beijinger and diehard vegan, the possibility of trying American meat substitutes makes her eyes light up.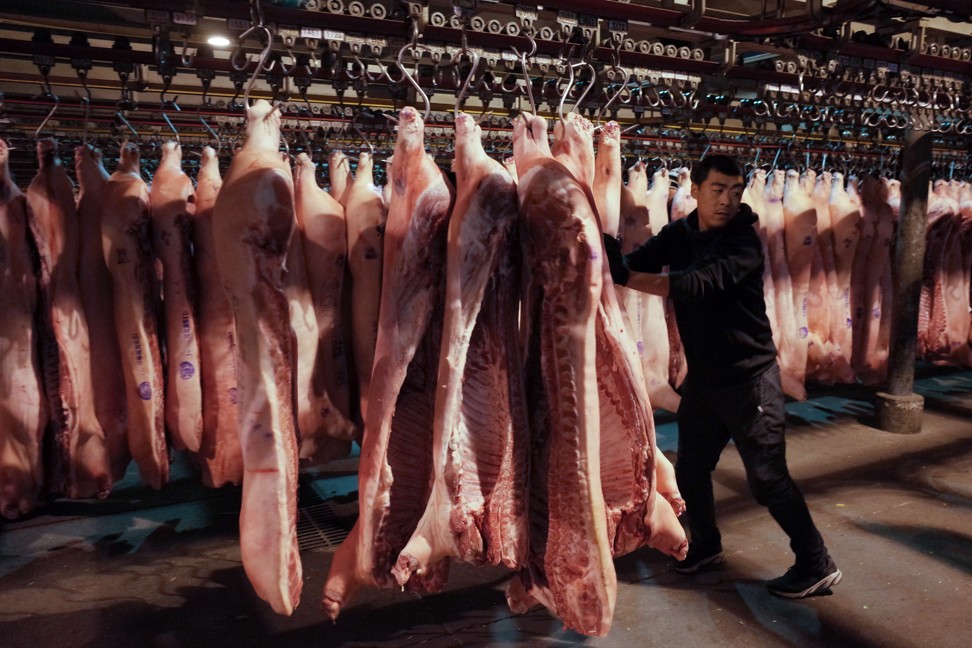 "Having given up meat many years ago, I'd love to see if it lives up to its promise of replicating the taste," says Gao.
Of course, she says, there's a catch: "If it's too expensive, I won't buy it."
This article appeared in the South China Morning Post print edition as: US meat substitutes face China challenge