Wellness
Get more with myNEWS
A personalised news feed of stories that matter to you
Learn more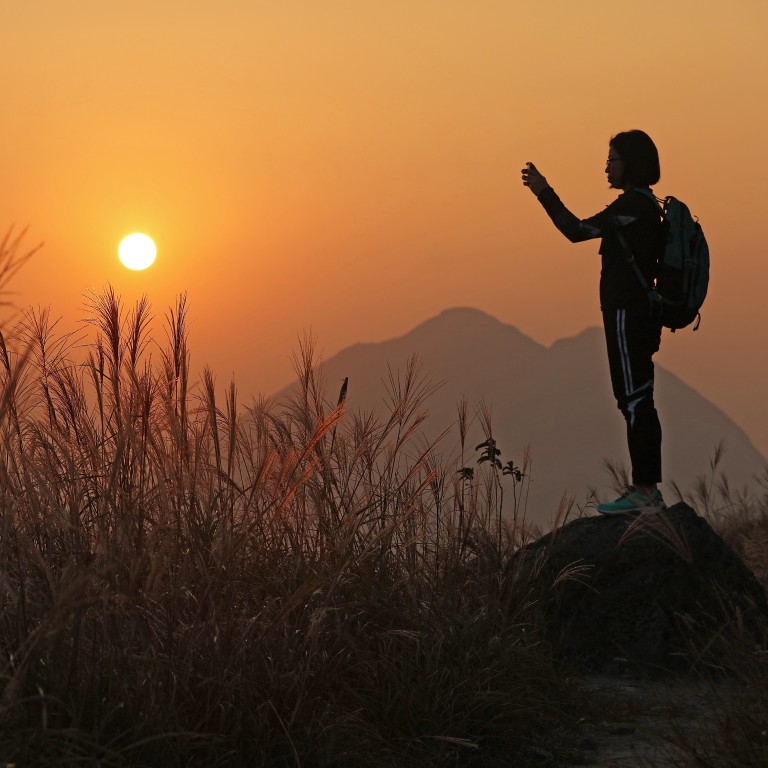 Coronavirus: why hiking is good for your mental health during virus outbreak and flu season in Hong Kong
Exercising outdoors helps to reduce anxiety and depression, and Hong Kong has many beautiful trails to enjoy
Hikers tell how taking to the hills has left them feeling energised, relaxed and at one with nature
It's twilight on the Morning Trail and there is a steady stream of hikers heading up the winding path from Conduit Road to The Peak in Hong Kong. Some are regulars and others are new converts who have decided to ditch the gym to exercise outdoors. No one is wearing a mask – despite the pall of the
coronavirus outbreak
hanging over the city.
"I usually do yoga on Thursday nights, but I'm worried about being in big groups because of the virus. I feel safer exercising outdoors. If I'm moving my body it makes me feel less stressed about everything that's going on in Hong Kong," says Pansy Wong, a secretary who works in the city's Central business district and lives in Sai Ying Pun, an old neighbourhood to the west of Central.
This the focus of Mind Hong Kong's month-long "Move it for Mental Health" campaign, which encourages Hongkongers to get moving for their mental health by exercising for 30 minutes every day in February.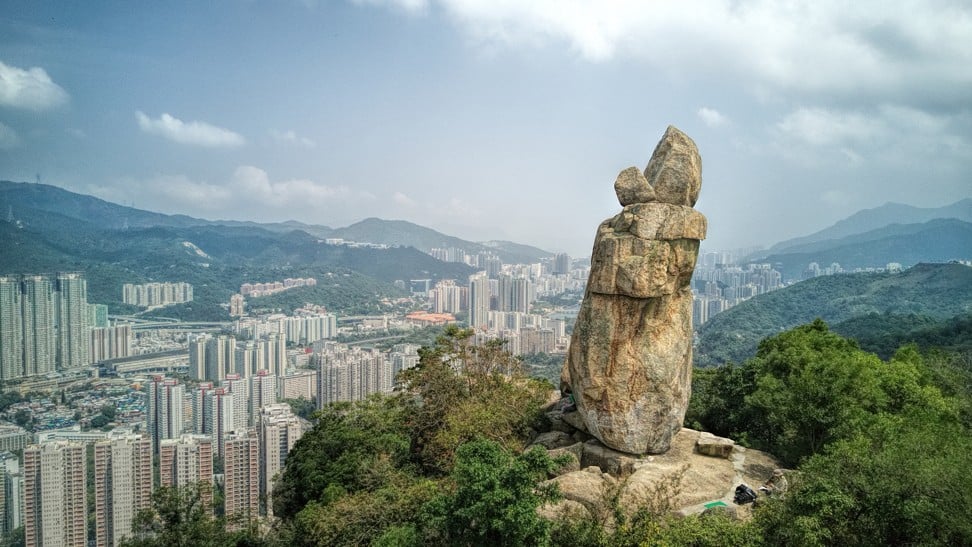 "There's a definite biofeedback loop between physical and mental health," says the non-governmental organisation's CEO, Dr Hannah Reidy. When we are anxious, we notice changes in the body. If we are low, we tend feel lethargic and feel aches and pains. When we are tense, our lungs often feel under pressure.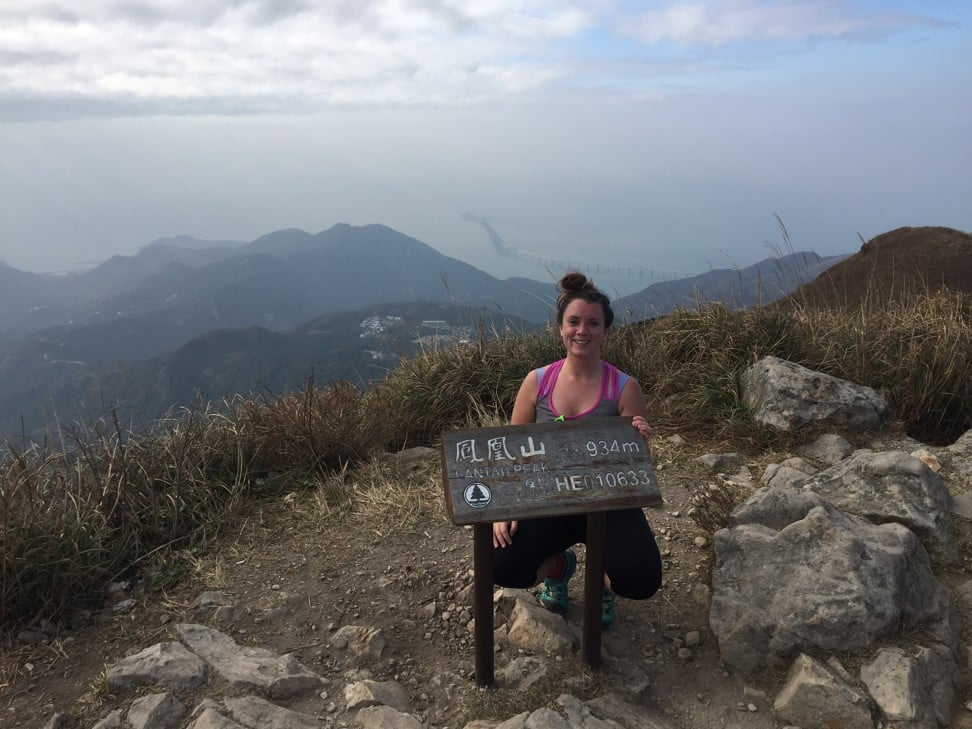 Anxiety about the coronavirus is compounded by the fact that it follows hard on the heels of months of
street protests
and, for many, prompts reminders of the severe acute respiratory syndrome (Sars) epidemic that hit the city badly in 2003.
"People are trying to make plans on parameters that keep changing – people are working from home, there are big shifts in family balance, people are feeling more isolated. Social connections and links are predictors of good mental health – so
loneliness
is detrimental to good mental health," Reidy says.
S.K. Shum is a huge fan of exercising outdoors. He founded the
Hong Kong Hiking Meetup group
– which has 25,000 members and schedules more than 1,800 hiking events a year – in 2005, two years after the Sars epidemic.
"People have always
enjoyed hiking
in Hong Kong, but after Sars I noticed a big increase in the number of people on the trails. They realised the value of exercising outdoors. I think Sars is responsible for the popularity of hiking today. It's the reason I decided to set up the group," says Shum.
"You can find hiking trails within easy reach of every district. There are so many trails within easy walking distance of people's homes, it's the reason you see a lot of elderly people doing a morning walk along the hills," says Shum, whose favourite trails close to the city are the ones near reservoirs such as the Tai Tam and Aberdeen reservoirs on Hong Kong Island.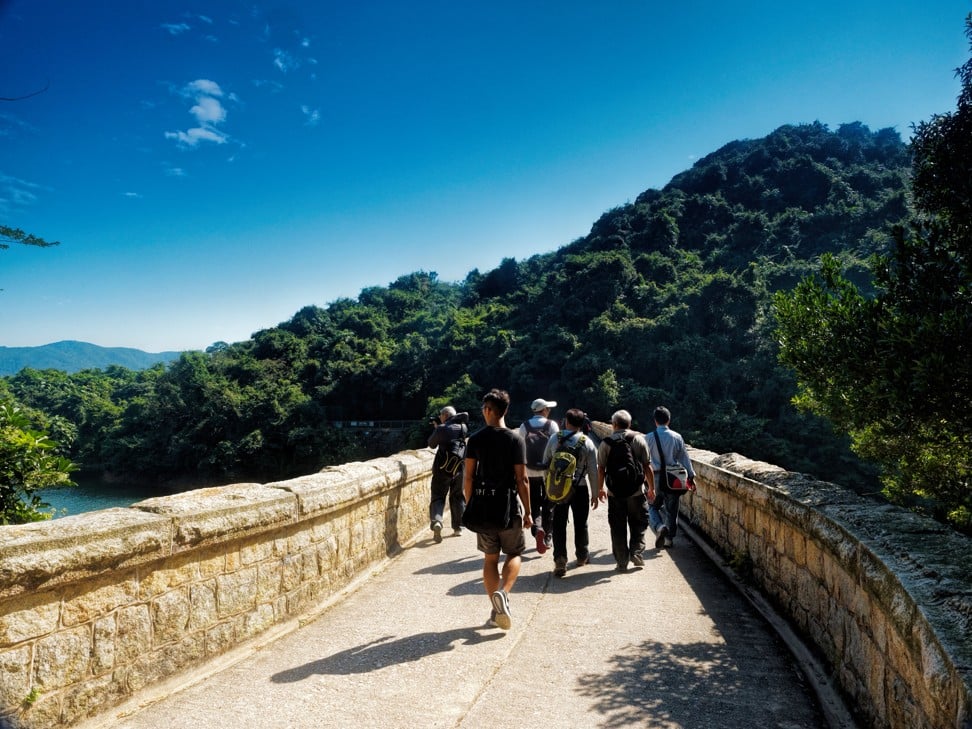 The hiking group's 15th anniversary celebrations have been postponed until October 10, when there will be several hikes in Sai Kung, part of Hong Kong's verdant New Territories, which will culminate in a group meet on the island of Kau Sai Chau. Meanwhile, the hiking group has increased its number of weekly hikes from 30 to 40.
"We champion the idea that people should go outdoors if the situation allows them, instead of just staying in the city. Running more hikes means that the size of each group can be reduced to about 10 to 15 people – we discourage hiking in large numbers," says Shum.
Keen hiker Pete Spurrier, founder of Blacksmith Books and author of Hong Kong's most popular hiking books, including The Serious Hiker's Guide to Hong Kong, has been hiking since he arrived in the city in 1993. From his first home on Nathan Road, Tsim Sha Tsui, he discovered he could take almost any bus to its terminus, switch to a random green minibus and arrive at the start of a hillside trail.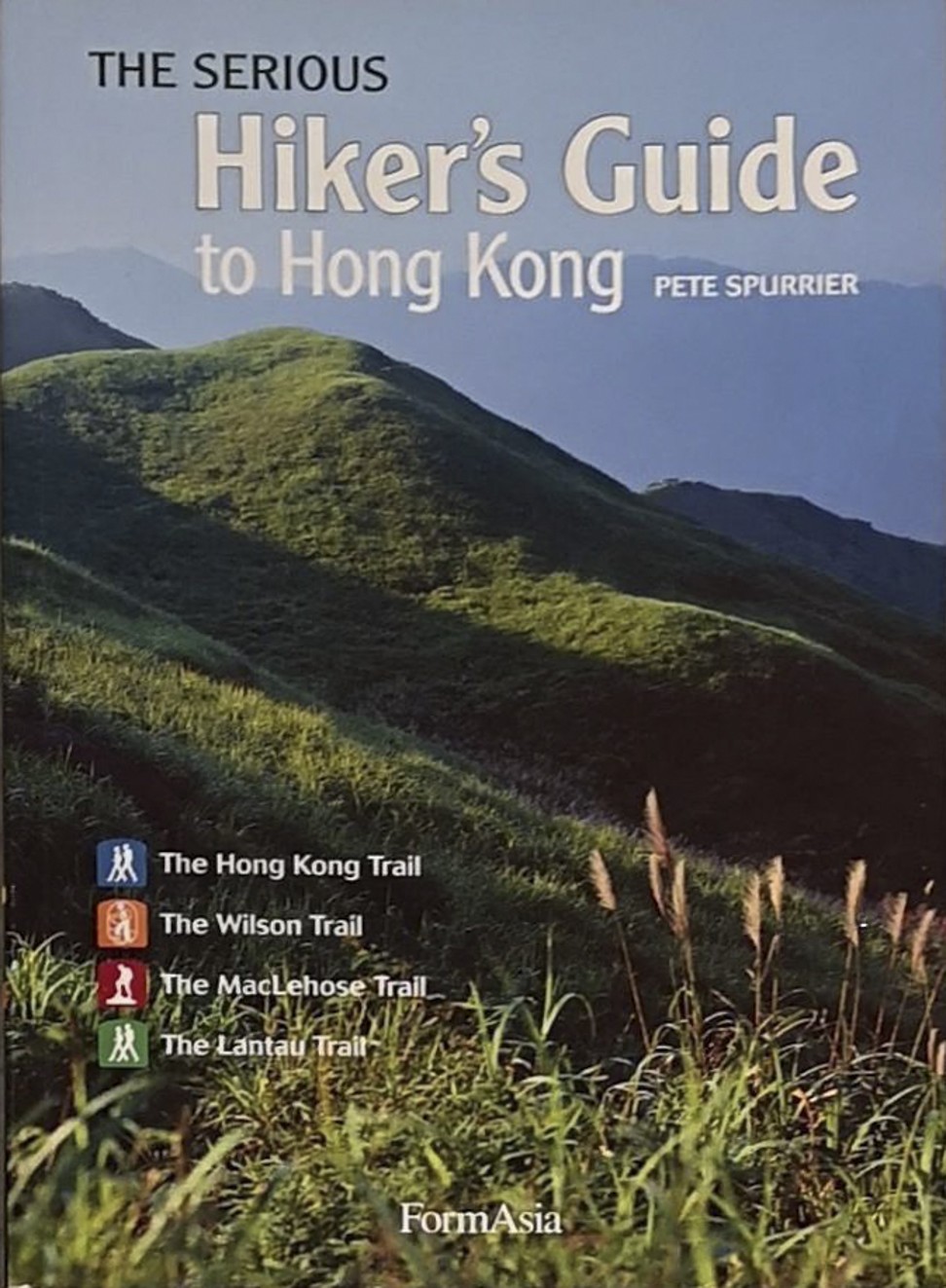 "I didn't mind getting lost and finding my way back to town and discovering the country parks that way. The day out in nature would exercise me physically and relieve me mentally from the crush and noise of the urban environment. Hiking became a habit, an essential pressure valve," says Spurrier, who continues to find new routes on his weekly excursions. (Spurrier works part-time as a subeditor for the Post.)
His three hiking guidebooks – The Serious Hiker's Guide (2003), The Leisurely Hiker's Guide to Hong Kong (2007) and The Heritage Hiker's Guide to Hong Kong (2011) – have been reprinted multiple times and have never been out of print.
"I would find it difficult to live in Hong Kong if I couldn't
escape into nature
so easily. Spending time on a ridge walk or a forest track clears my lungs and my mind at the same time. You cannot separate physical from mental health.
"In the same mysteriously connected way that a run helps me subconsciously come up with solutions to problems, a long hike – ideally involving lots of trees – helps me feel more at peace with the world," says Spurrier.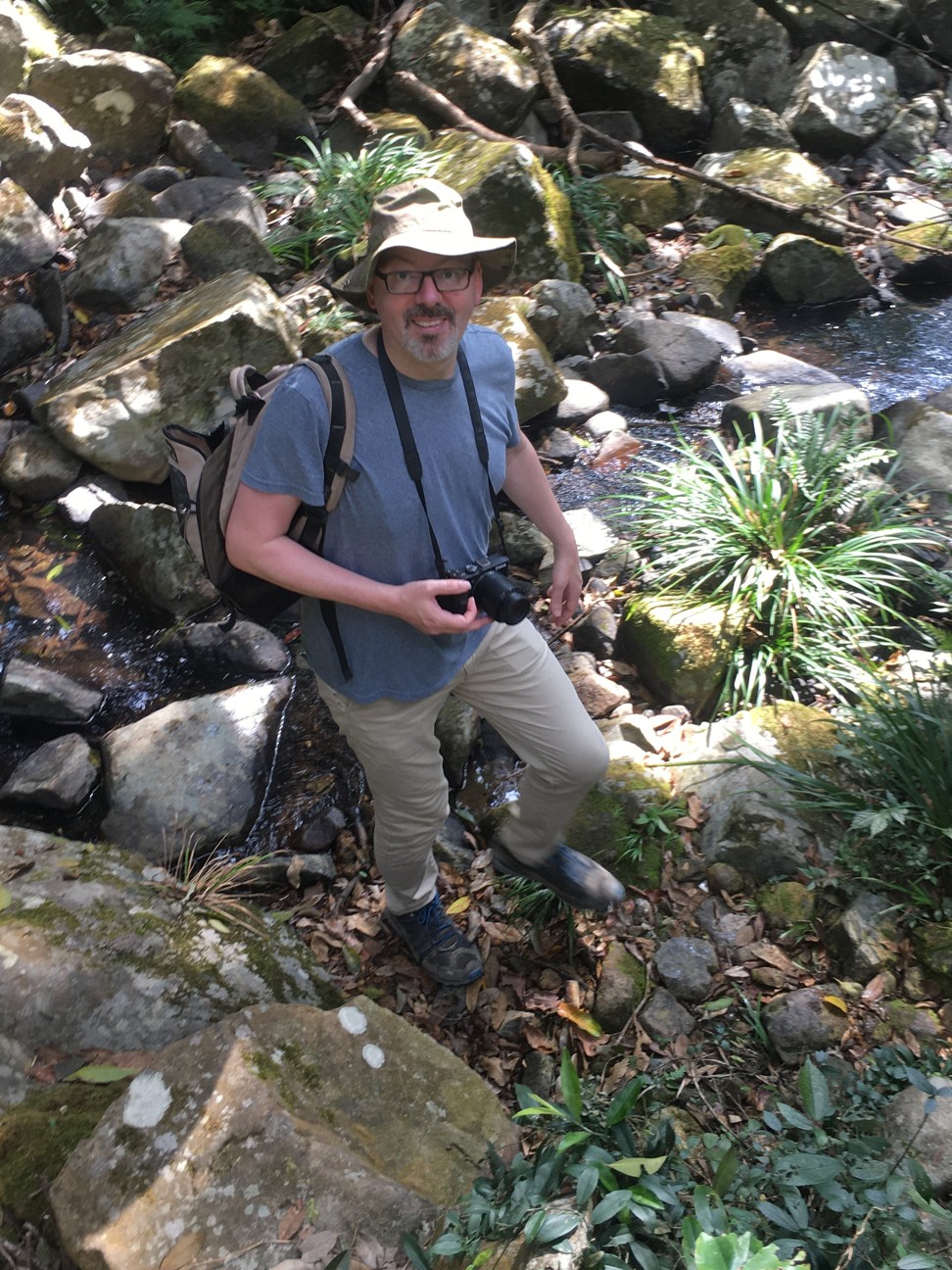 Pete Spurrier's top three hikes near urban areas
If you live in the New Territories or on an outlying island, it's often easy to leave home and walk onto a trail into a country park, but you can do this in the city, too.
1. High West
You can walk to this trail directly from the Mid-Levels on Hong Kong Island. The route follows the traffic-free Hatton Road which branches off from the western end of Conduit Road. The steep climb provides a good aerobic workout. Take a detour to explore the ruined gun emplacements of Pinewood Battery on your way up.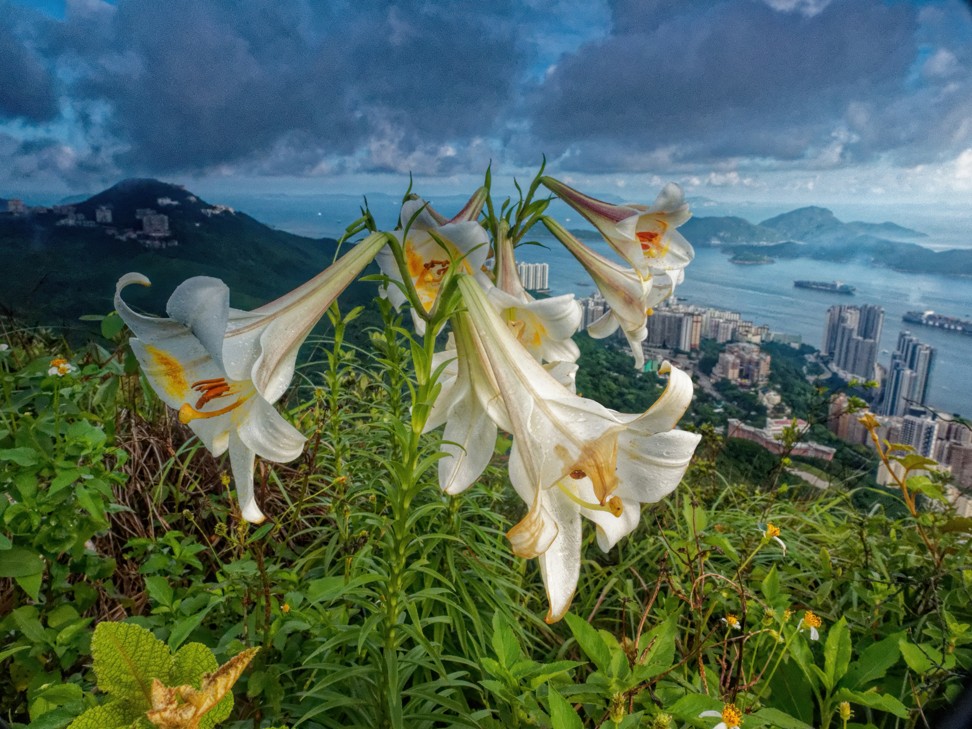 On reaching Lugard Road, part of the popular Peak circular walking route, go straight ahead to find a less-used path leading into the trees and to an unpaved trail which goes to High West's summit. A viewing compass at the top helps identify some of the sights from this panoramic viewpoint.
2. Violet Hill
Walk up to the end of South Bay Close in Repulse Bay, past the Hong Kong International School, and take steps up into the forest – you're instantly in Tai Tam Country Park. You soon emerge at a crossroads of trails called Tsin Shui Wan Au. Turn right here to tackle the two peaks known as known The Twins, or turn left to climb to the summit of Violet Hill. Leave the Wilson Trail by turning left onto the Tai Tam Country Trail, which leads down to Wong Nai Chung Reservoir. Complete the circuit by turning immediately left onto the little-walked catchwater path that leads back to Repulse Bay, with occasional glimpses of the south coast of Hong Kong Island.
3. Lion Rock
This peak, which has become a Hong Kong emblem, can be reached on foot directly from Kowloon's high-density housing estates.
Starting in Wong Tai Sin, follow Sha Tin Pass Road up the hillside. At the pass, just before reaching a cafe, take the steps on your left up into the forest. The view from Lion Rock is like a map of Kowloon laid open at your feet.
This article appeared in the South China Morning Post print edition as: in calm's way – take to the hills as antidote to stress