Wellness
Get more with myNEWS
A personalised news feed of stories that matter to you
Learn more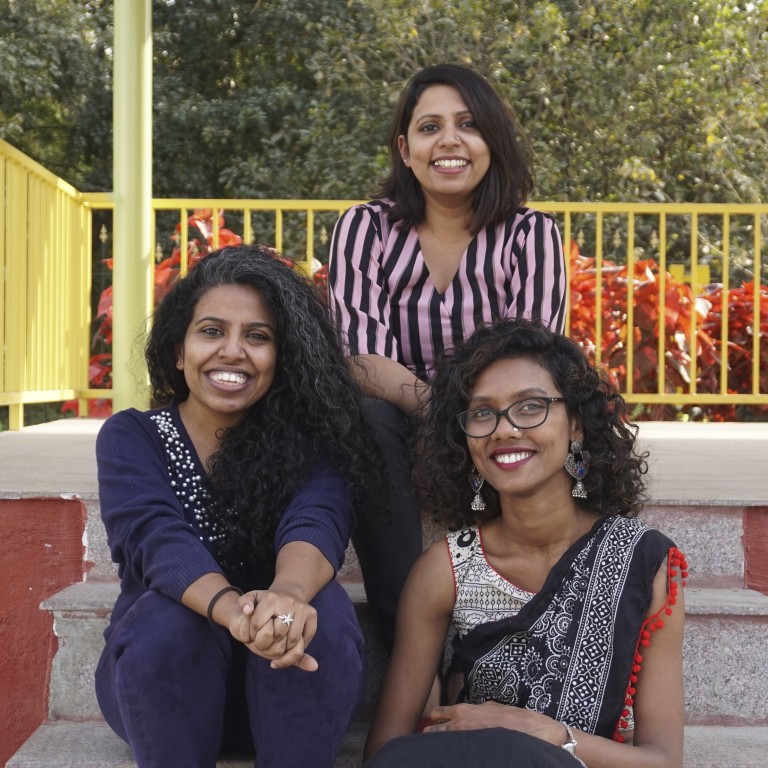 A helping hand, a listening ear: abortion helpline in India, where 10 women a day die from unsafe terminations, offers counselling and access to a safe clinic
Lockdowns in India to curb Covid-19 have reduced women's access to birth control, causing a rise in unplanned pregnancies and unsafe abortions
Sexual and reproductive health platform Hidden-Pockets Collective runs a free helpline to advise women and tell them where they can have an abortion safely
Yet another consequence of the coronavirus pandemic has been to restrict the access of millions of women in lockdown to their choice of birth control. India is seeing millions of unintended pregnancies – and risky abortions.
Zainab Mandlawala will never forget her own experience on a March afternoon in 2018. After waiting for hours, a gynaecologist finally led her into the operating room and numbed her cervix with a local anaesthetic. She then performed a "D&C" – dilation and curettage – abortion.
Mandlawala couldn't stop screaming through the 10-minute procedure, which "felt like 10 hours", she says. "The doctor later told me that the local anaesthetic probably didn't work on me." To assuage her, the doctor discounted the hefty fee charged for the clandestine procedure. The doctor who tended to Mandlawala owns a hospital in the south Indian city of Visakhapatnam, and didn't give her any proof of the procedure, because, she said, it was 'illegal'.
"The worst was when I asked the gynaecologist if I could conceive again and she said 'I don't know'," Mandlawala recalls. "I went home and bawled and bawled in front of my husband."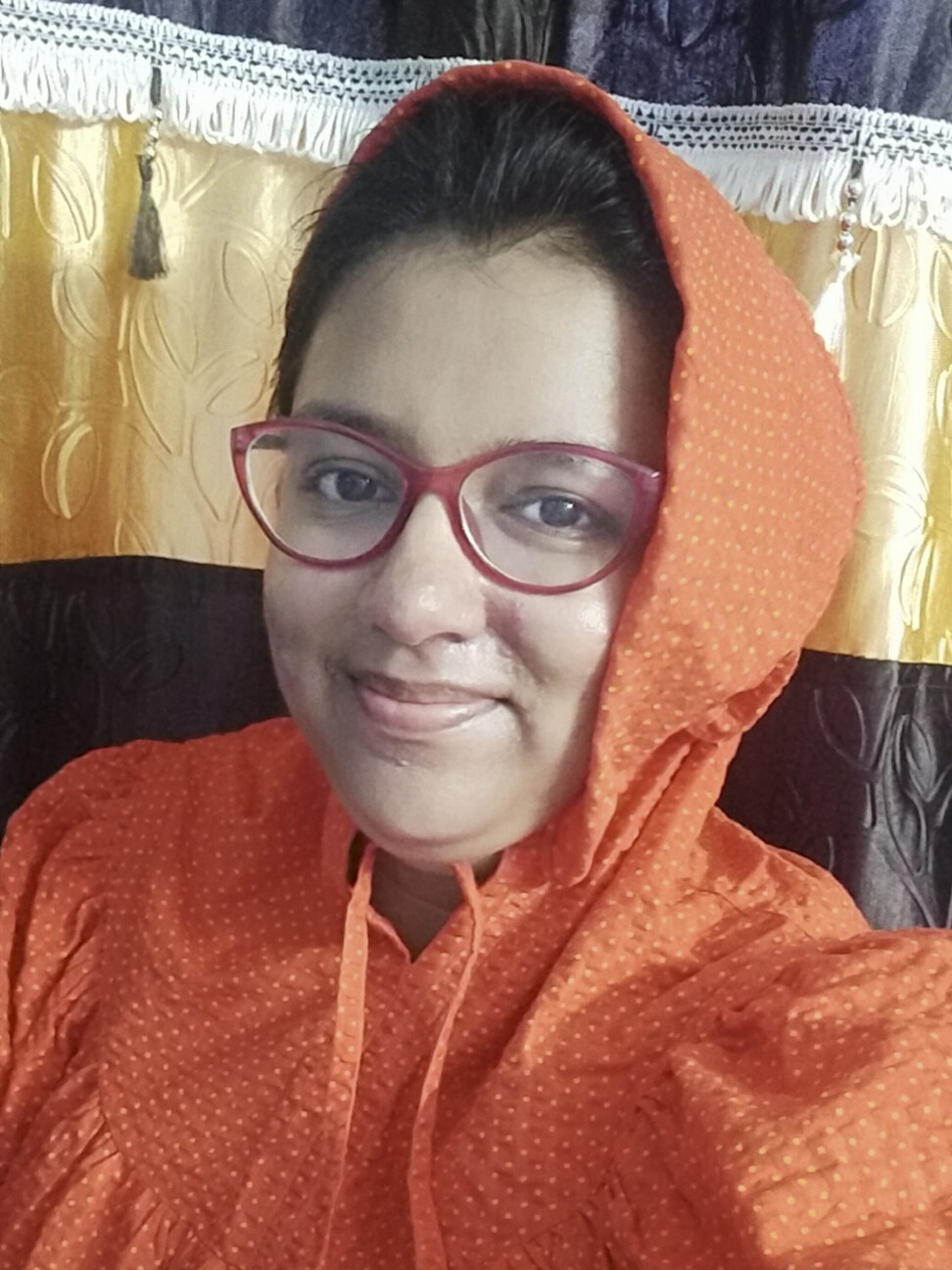 Her case is not an isolated one. Millions of women in India who seek an abortion are unable to find an honest and dependable service, and resort to either unqualified practitioners or medical abortions without consultation.
A 2018 Lancet report estimates that more than 15 million abortions were conducted in India in 2015, of which 78 per cent were outside health facilities. Unsafe abortions are the third largest cause of maternal deaths in the country, mainly due to procedures performed by untrained providers in unhygienic conditions. Every day, 10 women in India die due to unsafe abortions.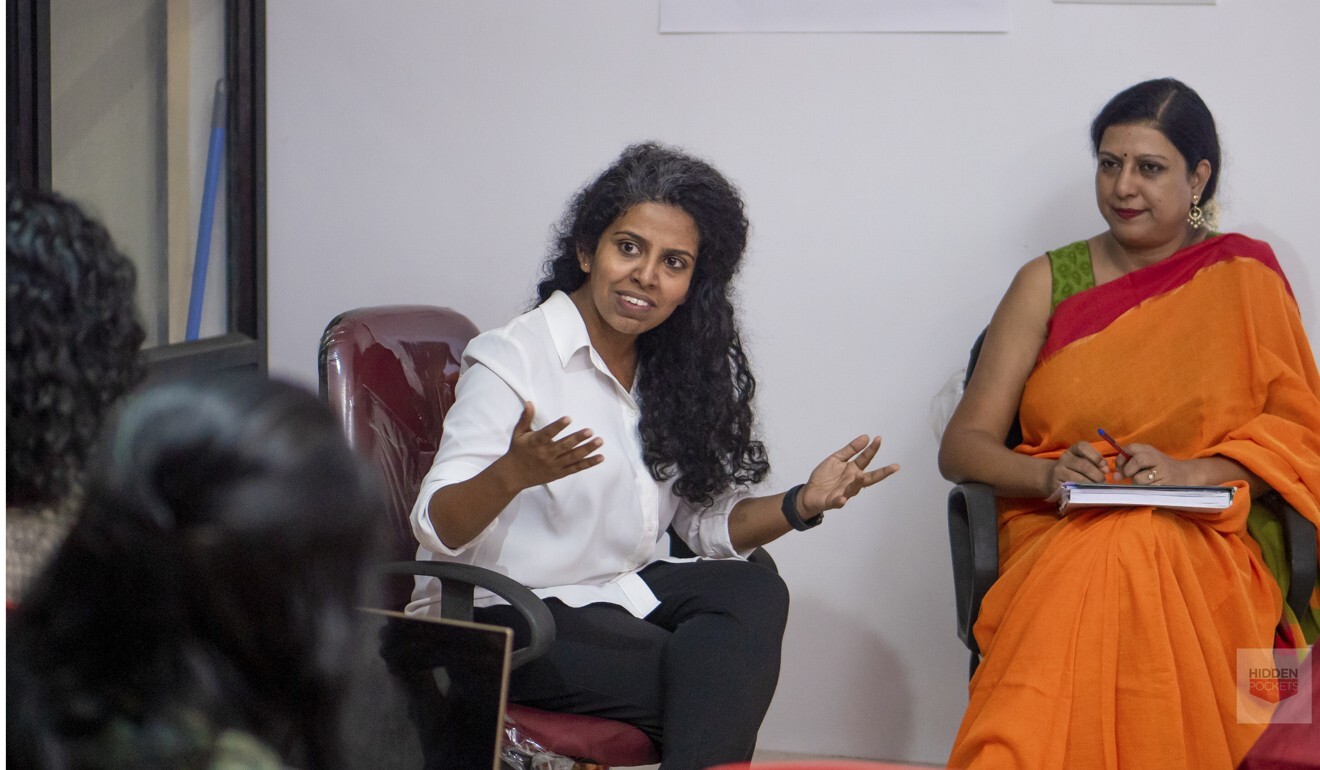 In January 2019, Bangalore-based Hidden-Pockets Collective launched Careline, a WhatsApp based helpline for abortion care. Careline offers a solution to those looking for a "reliable, affordable and non-judgmental abortion service in their city, and a safe space to turn to with their questions and concerns", says Jasmine George, a lawyer and founder of Hidden-Pockets.
Counselling is available in Hindi, English and Malayalam, and is valuable for women who need help but cannot openly talk about their unwanted pregnancies.
"We get over 200 clients every month," says Aisha George, a counsellor at Careline, and one of Hidden-Pockets' four team members. Currently, women in 25 of India's largest cities approach Careline for medical, legal and psychological guidance on pregnancy termination, a free service that is accessible on weekdays from 10am to 7pm.
Hidden-Pockets has audited licensed clinics in 12 cities, and created a database of non-judgmental services to be referred to women who approach Careline.
The process doesn't start and end with referrals, though. It involves helping each client understand what abortion could entail for them, and support through the entire process, which ends with the client's last visit to the doctor after the termination of pregnancy.
Some women reach out when they are confused about an impending pregnancy, some when they are upset about wanting to terminate a pregnancy due to financial constraints or being unmarried. "A lot of women carry guilt for seeking abortion due to the stigma attached," Aisha says. Careline counselling helps women choose to abort or continue a pregnancy.
When unmarried girls – the biggest group – contact Careline, they are mostly driven by fear.
Teenage and twenty-something college-going girls
are more worried about their parents discovering their sexually active lives than missing their period, Aisha notes.
Because of ignorance about India's Medical Termination of Pregnancy (MTP) law, they frequently run into trouble with gynaecologists who mislead them about their legal rights and extort money for conducting an illegal abortion.
India's MTP law gives women over 18 years the legal right to end a pregnancy within 20 weeks of gestation with permission from a single gynaecologist. A progressive amendment in March included unmarried women and now protects the privacy of every woman seeking an abortion.
"We find that to avoid doctors, a lot of young girls put their reproductive health and lives at risk," Aisha says. By the time some of them contact Careline, they have already read about abortion medication online, bought the pills illegally and administered them without consulting a doctor.
Careline has had reports of several botched cases of medical abortion where a client might have taken a double dose of medication when it didn't work on the first attempt. "Some girls even overdose on the contraceptive pill, thinking it would help them abort their pregnancy," Aisha says.
Careline guides them to the nearest abortion service. Family Planning Association of India (FPAI), a non-governmental organisation that runs 40 clinics offering sexual and reproductive health services across the country, is one of them.
Amita Dhanu, assistant secretary general of programmes at FPAI, says her organisation provides service to everyone who approaches them. "We do not ask a girl for proof of age, unless she looks much younger than 18," Dhanu says. "If we refuse the service, she would still find a quack to help her, risking her health and life."
Mandlawala says it is critical to receive this kind of timely help because of the urgency involved in abortions.
"I was in a hurry to get immediate treatment, as I had started bleeding towards the end of my third trimester," she says. "But what happened to me was wrong, and no woman should fall prey to such malpractices due to ignorance."