Wellness
Get more with myNEWS
A personalised news feed of stories that matter to you
Learn more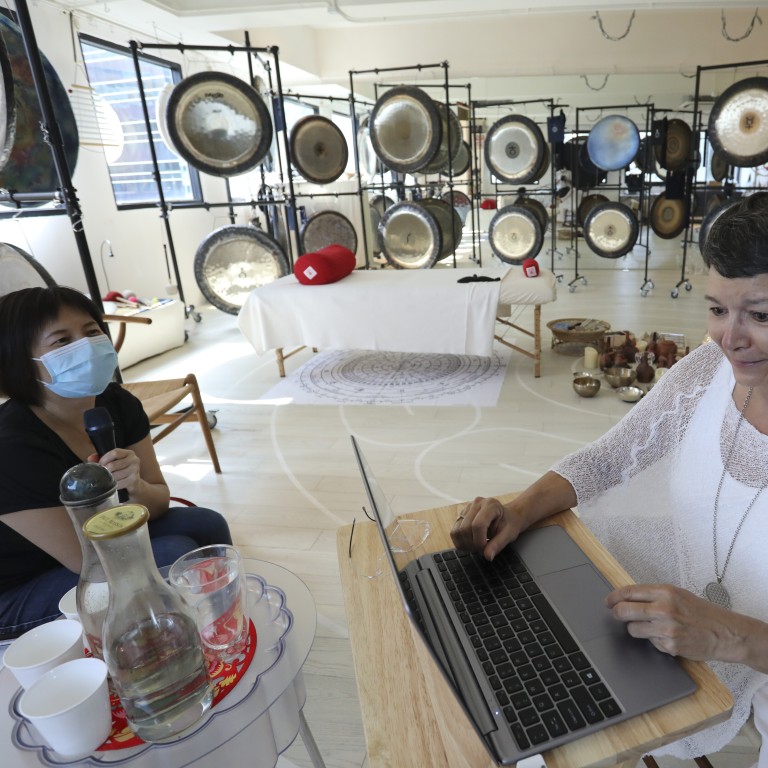 Bad vibrations: voice analysis uses the way you sound to reveal things about your body you don't yet know
There are 210 cell types in the body, each with a different frequency that can be analysed to measure a person's health, say proponents of voice analysis
A woman in Hong Kong uses it to detect signs of illness and physical and emotional imbalances – then tells you what to eat, listen to and wear to correct them
When a car is working properly, it hums. If you hear strange noises or clanking, something might be wrong and you probably ought to take it for a tune-up – and t he same thinking applies to the human body.
Martha Collard, the founder of Red Doors Studio (a space for meditation and healing) in Wong Chuk Hang in the southern part of Hong Kong Island, uses this analogy with me to explain voice analysis, which is like an audio snapshot of your bodily functions at a given time.
She explains there are 210 different cell types in the body, from the bones and organs to the tissues, each with a different frequency. Their vibrations can be affected by a person's emotions.
"You can feel it. When someone feels angry or excited or angry, it feels different from when they are calm or happy. That's how animals pick up how you feel," Collard says.
"The voice tells the world who you are and how you vibrate," she says. "Before a disease manifests symptoms, there's [already] something wrong in the system. It's like a short circuit and the energy is not flowing properly. The idea is if you can identify that at an early stage, you can take preventive measures and maybe the disease may not manifest later on."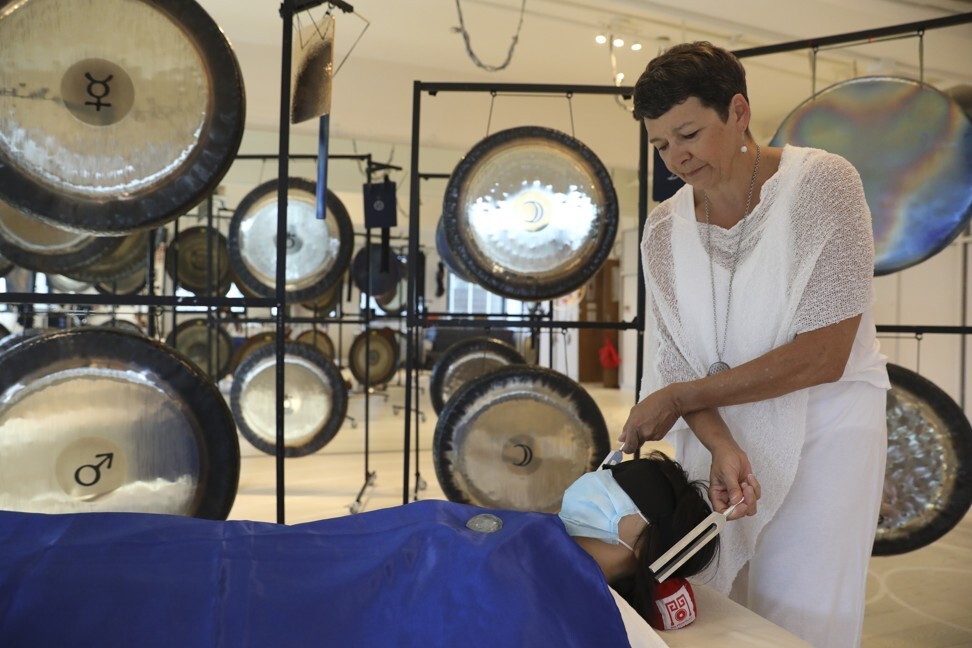 The concept is gaining acceptance. American health app developer Sonde Health of Boston, Massachusetts, for example, recently raised US$16 million in funding to support its mission "to unlock voice as a vital sign and meaningful predictor of health".
Its website states: "With just a six-second sample voice sample, Sonde's symptom detection can tell if you're at risk for the leading health and wellness concerns, including Covid-19."
Collard's mission is less lofty. She notes that a person's energy or life force needs to be in balance for the body to function normally, and voice analysis can highlight areas in the body that might need alignment or strengthening to restore harmony, hopefully before an illness reveals itself through physical signs and symptoms.
She uses a computer software application called VoiceBio to do the work. "Everyone has been gobsmacked by the accuracy of the results so far. It's even
picked up someone who has a weak heart
," Collard says.
American naturopath Kae Thompson-Liu developed VoiceBio 30 years ago, after she used alternative and complementary therapy to treat her long-standing major medical problems when Western medicine failed her.
Thompson-Liu's website describes how she worked with a technology expert to develop a measuring device that could capture and sort the frequencies in a voice sample. Several years ago, she sold the software to David Gibson, who runs the Sound Healing Centre in Sausalito, California.
I was curious to learn about my physical and emotional state through sound, so Collard did an analysis of my voice using VoiceBio. Holding a microphone connected to a computer, she asked me to describe what I see as soon as I open the door to my flat, to recall a negative event that happened recently, and to think about something in the future that I was excited about.
Within moments, the computer processed the samples and presented the results as a bar chart. A balanced body's assessment would show the bars relatively even in length, though Collard says a straight line across is practically impossible.
The bars relate to different musical notes on the keyboard, from C to B, and include C#, D# and F#, G# and A# in between. For me, the two lowest bars were for the notes C# and D, whereas E and F# were high.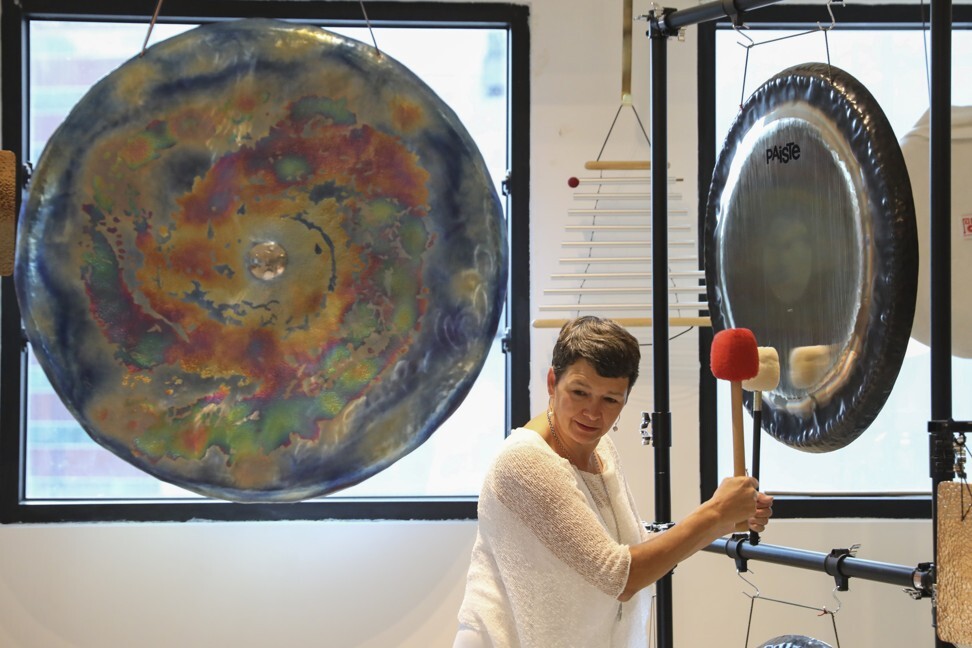 Collard gave me a piece of paper with suggestions of how to correct the imbalances. For C#, it suggested physical imbalances included bloating (especially after eating grains), always feeling hungry and profuse sweating. They're not symptoms that I was experiencing, but I definitely had a stiff neck – and a little acne thanks to wearing masks.
Emotional aspects for the same note were "overwhelmed with work", which was true for me – but "timidness that keeps you in the background" and "a lack of trust in instincts and in life overall" seemed the polar opposite of how I feel about myself.
Nevertheless, some suggestions for lifestyle changes include avoiding coffee, soft drinks and grapefruit juice,
having less alcohol
, eating more foods rich in magnesium and bioflavonoids (citrus fruits, nuts, seeds, broccoli), and stretching through yoga. I had already been following this advice.
More foods I could incorporate into my diet include
garlic
, fennel, tomatoes, carrots, apples,
mushrooms
, beets, pears and strawberries, though I am already eating many of these, also.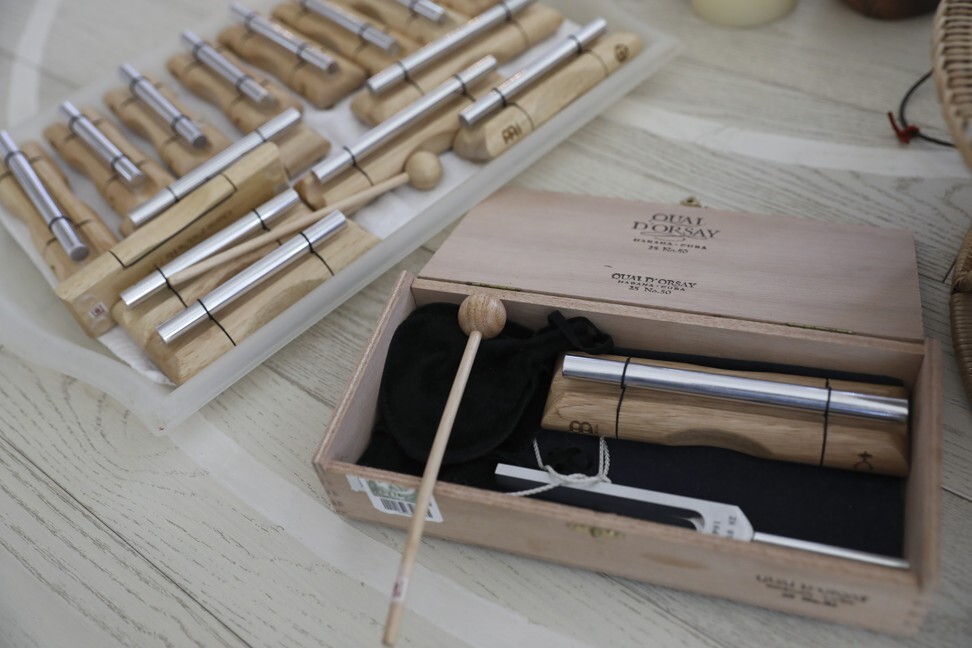 Then there are some intriguing ways to help rebalance my body. First is listening to specific classical music pieces such as Claire de Lune by Debussy, Beethoven's Moonlight Sonata and Chopin's Nocturne, Op. 27 #1.
I am encouraged to look at more red-orange, and to wear the colour teal. Collard says some clients buy underwear or clothing in the colours they should wear or look at. I was also advised to wear stones of turquoise and aquamarine. And if I were into aromatherapy, I could wear essential oils such as frankincense, clove, dill, fennel, thyme and orange.
Collard says the issues for the D note are quite similar, as it is right next to C#; though the musical selections are different (Mozart, Brahms, Tchaikovsky and Bach), the colours and essential oils are almost the same, while the stones are lapis and topaz or blue sapphire.
As a way to begin to address the imbalance, Collard treated me to a gong bath, using gongs with the notes of C# and D. I lie down on a mat on the floor, with pieces of fabric in blue and orange draped on top of me, stones like turquoise, aquamarine, lapis and topaz near me, and a few essential oils – frankincense, clove and wintergreen – applied to my wrists.
For more than 20 minutes I am bathed in waves of sounds, from gongs that range from soft to loud, to small bells that ring near my ear, to wind chimes. I can feel my toes tingling – but, for the most part, it is relaxing.
Collard says the tingling is the sound going where it needs to be – my feet, which are tired from walking along the harbourfront almost daily to get some socially distanced exercise during the coronavirus pandemic.
"My personal strength lies in tying different modalities together because what works for one person may not work for another," she writes in an email afterwards. "Some people chant the tones, others [use] the essential oils … I intentionally combine … to magnify the possibility that the result is transformational."
In the weeks since, I have tried listening to the prescribed music, and I've even bought a pair of running shoes with a touch of orange on them, as well as some blue shirts. I don't know if I am addressing the imbalances or not, though Collard says the graph can change within a few months if you make the suggested lifestyle changes. Hopefully, mine will be more even next time.
The voice analysis session is HK$2,800 (US$360). For more information go to red-doors.com.