Wellness
Get more with myNEWS
A personalised news feed of stories that matter to you
Learn more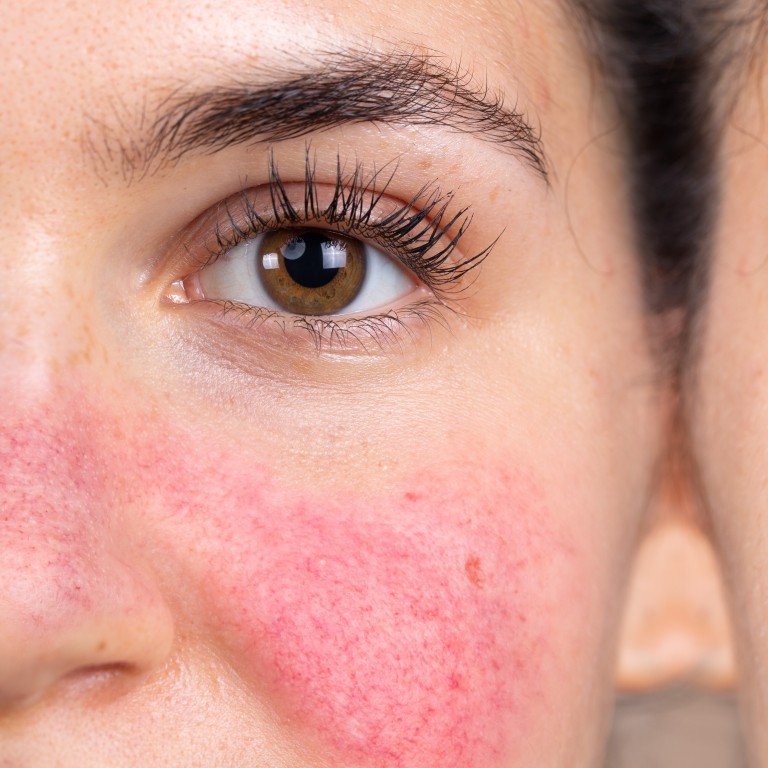 Explainer

|
Rosacea: treatment, causes, the four types, and which make-up products to use to disguise its acne-like appearance
The skin condition looks like 'redness over the nose, cheeks, chin and forehead' and bumps 'like acne, but not acne' – and it can make sufferers miserable
Rosacea affects supersensitive skin – common triggers include extremes of heat and cold, and stress – but the cause is not yet well understood
Rosacea – say "row zay shuh" – is a skin condition that sounds prettier than it looks. And it's quite common, affecting from one to 10 per cent of people.
Dr Carmen Lam, a Hong Kong specialist in dermatology, describes it as "redness over the nose, cheeks, chin and forehead". Sometimes the redness may be present with bumps which are "like
acne
, but not acne". Those most commonly affected are aged 30 to 60, and are usually fair skinned.
Gina Franich, who splits her time between Hong Kong and New Zealand, fits the criteria: in her late 40s with a pale complexion, she developed a "slight redness" on her cheeks after she turned 40 which had become chronic by the time she was 47. And it made her miserable.
Her rosacea, which was diagnosed by a doctor, presented as subtype one, the vascular stage in which redness appears, but developed into subtype two, or the inflammatory stage, when those acne-but-not-acne-like spots appear.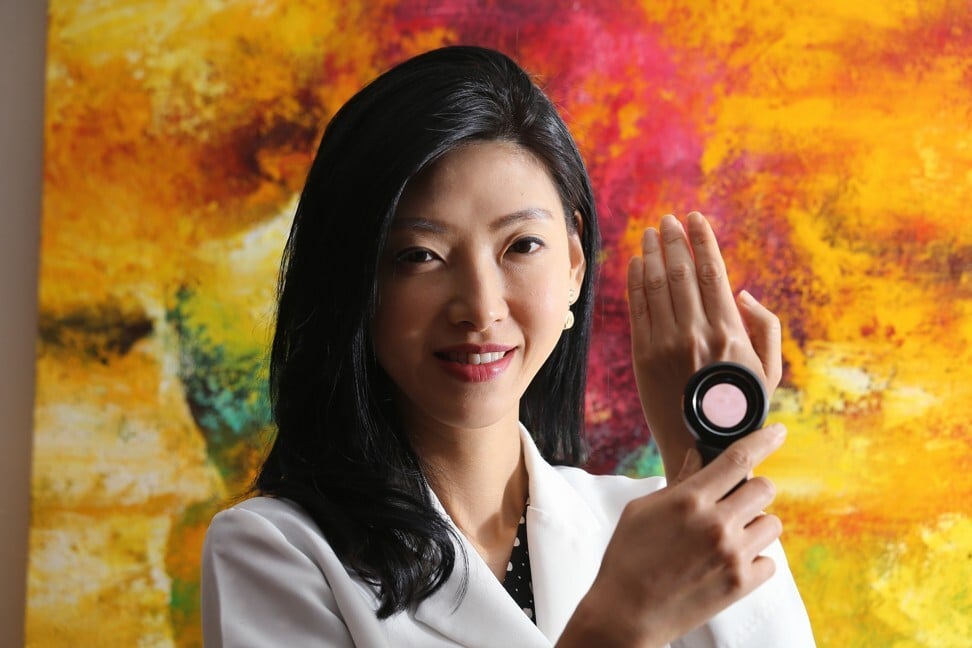 Rosacea happens because a person's skin is supersensitive – and only makes it more so. Common triggers include extremes of heat and cold, sunlight, stress, eating spicy food and consuming alcoholic drinks.
"For me," says Franich, "heat, humidity, sunshine, spicy food and alcohol all seemed to inflame the issue, literally. I spent a lot of time
hiking in Hong Kong
, I believe this exacerbated the issue."
Although some of the triggers for rosacea are known, Lam says, its cause is not well understood. Some studies suggest rosacea may be caused by immune system dysfunction, micro-organisms including parasites such as demodex mites, hyperactive blood vessels beneath the skin, or exposure to ultraviolet light. Although it has no known cure, the condition can be well controlled.
Sufferers should start by avoiding known triggers of rosacea and should be mindful of the skin products they use. Many can contain ingredients which may exacerbate the problem, such as alcohol, camphor, fragrance, glycolic acid, lactic acid, menthol, sodium laurel sulphate and urea.
If the condition persists, Lam urges people to seek a doctor's advice, as Franich did.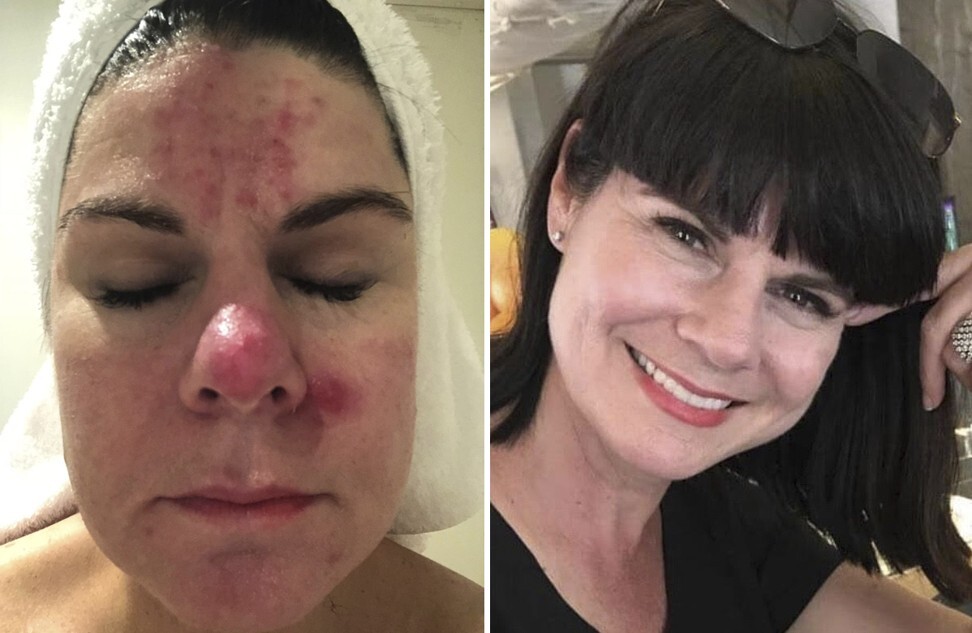 There are different types of topical and oral medication available for the different types of rosacea. The most common type is vascular rosacea, followed by inflammatory rosacea; then there is the ocular kind, which affects the eyes and eyelids. A fourth type, phymatous rosacea, usually only affects men, and can significantly enlarge and redden the nose.
Sufferers who have a red face and broken veins may use topical medications such as brimonidine, which constricts blood vessels. Laser or
intense pulsed light
– IPL – therapies use controlled light in specific wavelengths to alleviate the inflammation, redness, pimples and uneven skin tones caused by the condition.
For those with inflammatory, acne-like bumps, which Franich had, doctors may prescribe topical antibiotics such as metronidazole, azelaic acid, or a newer type of medication, the anti-parasite cream
ivermectin
, Lam says. For severe conditions, oral antibiotics or a strong acne medication may be a solution.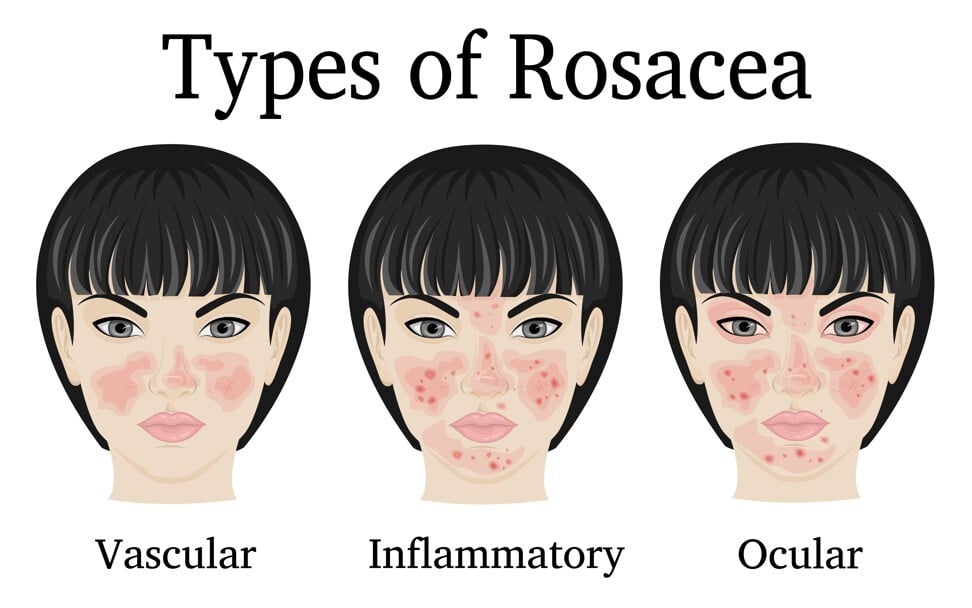 Franich was prescribed six months of the antibiotic doxycycline. "This cleared up subtype two and, since then, I would say that I have subtype one 95 per cent of the time," she said.
While she had largely got rid of the horror of the not-acne that had troubled her, she still had to manage the redness. One way to do that is to disguise it. The right kind of gentle make-up for a rosacea sufferer's supersensitive skin can do wonders to lift their confidence.
Franich sought professional advice from make-up artist Krystina Te Kanawa in Hong Kong. "I changed my make-up products to those she recommended and my skin has been much better," she says.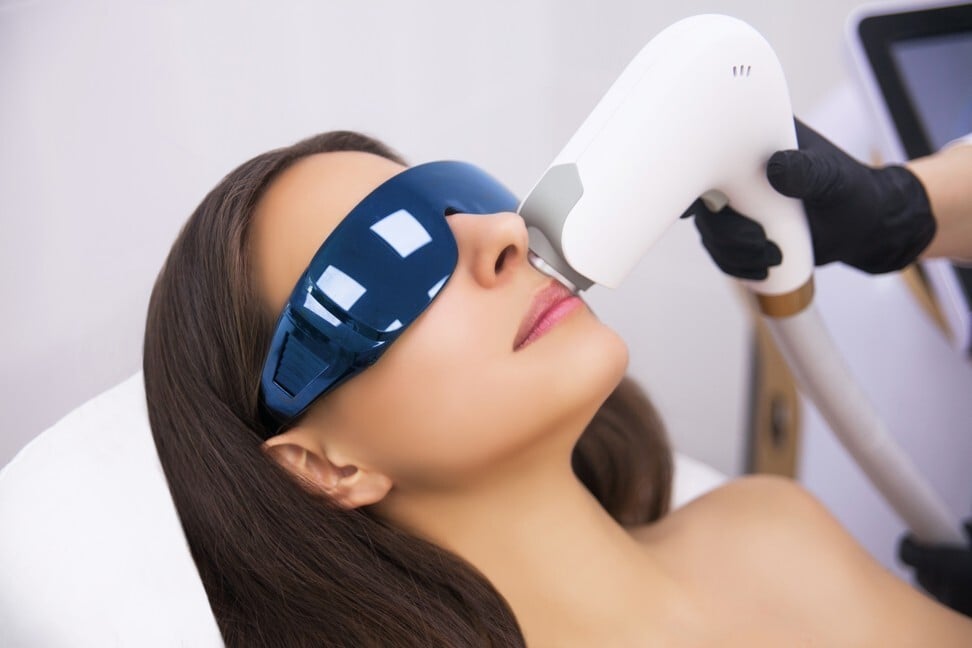 Aside from camouflaging the problem, carefully selected make-up can also help treat the skin.
Te Kanawa explains that product ingredients that can help include
hyaluronic acid
"as it retains, moistens and hydrates the skin". She advocates cleansers and moisturisers that are "creamy and rich so the skin is nicely moisturised", and urges the use of a moisturiser with sunscreen, as "protection from the sun is imperative".
Keep a strict but basic skincare routine, Te Kanawa recommends. "It might be trial and error as to what products suit your skin, as rosacea can vary from person to person as to how mild or severe it is."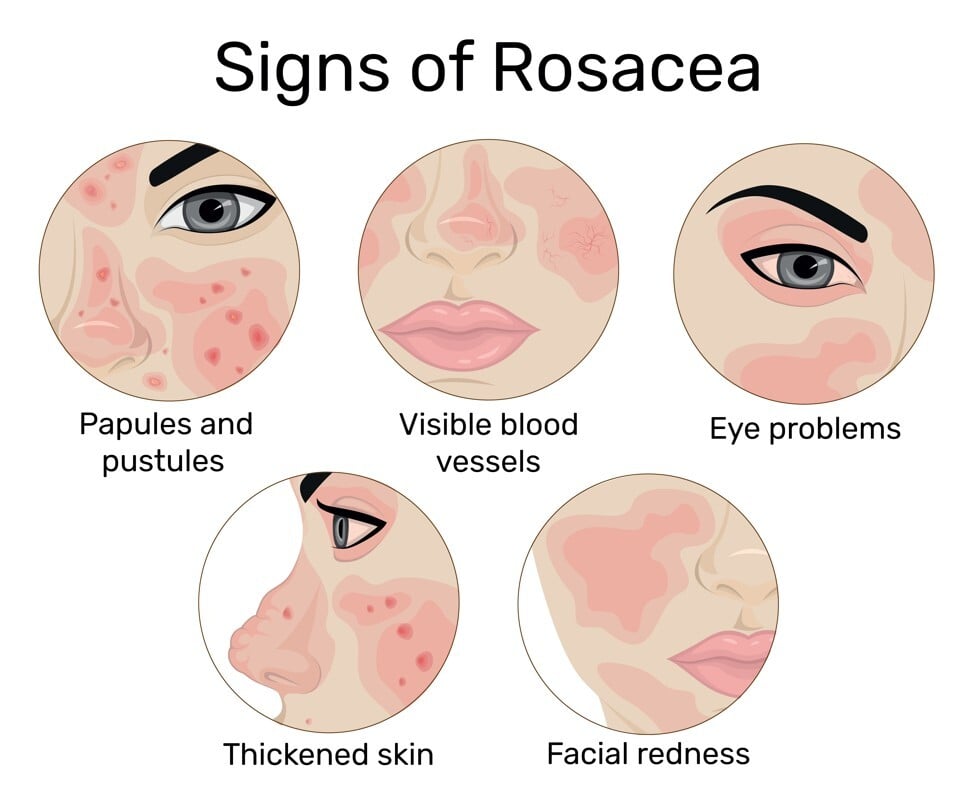 She promotes
coconut oil
as a cleanser. "It's a natural, simple and clean product that won't harm or irritate the skin, and will gently remove make-up as well as eye make-up, even mascara."
She warns clients to avoid skin and hair products with fragrance, tells them not to use washcloths as "that will irritate your skin" and if you aren't a confident make-up user, to avoid green primers and concealers. "If you don't apply it properly, you will be left with a tinge of green, odd-looking skin."
She advises applying light layers and to avoid setting powders in favour of fine translucent face powders.
Franich's complexion now mostly glows and as a result, she feels much more confident about facing the world. What would she say to sufferers – even if they don't yet know the name of their condition?
"Seek medical advice and don't leave it for months like I did. Invest in spending time with a professional who knows and understands the challenges of rosacea or incredibly sensitive skin. This is the most valuable money you will spend on your confidence and self-esteem."