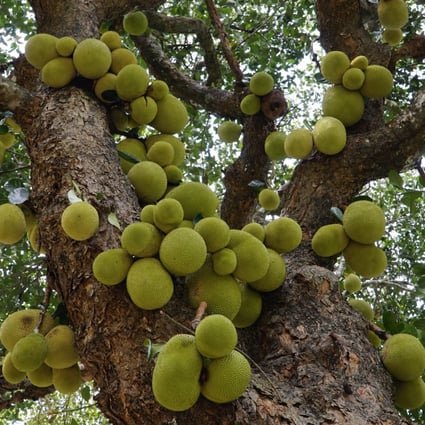 Falling giant jackfruits have proved dangerous for visitors to Tijuca National Park in Rio de Janeiro, Brazil. Many Brazilians don't like the taste of the fruit, but advocates argue it is nutritious and can feed the poor. Photo: Getty Images
Jackfruit – nutrient-packed food for the poor, or a nasty invader so big that when it falls from trees, it can knock cyclists off their bikes?
The flesh of the invasive jackfruit is shunned by many Brazilians, but advocates say it is packed with nutrients and delicious
Debate is raging over what to do after one of the giant fruits fell on a cyclist, knocking him down – kill the trees or harvest the fruit to feed the poor?
Follow your favourite topic and get notified
Falling giant jackfruits have proved dangerous for visitors to Tijuca National Park in Rio de Janeiro, Brazil. Many Brazilians don't like the taste of the fruit, but advocates argue it is nutritious and can feed the poor. Photo: Getty Images