Wellness
Get more with myNEWS
A personalised news feed of stories that matter to you
Learn more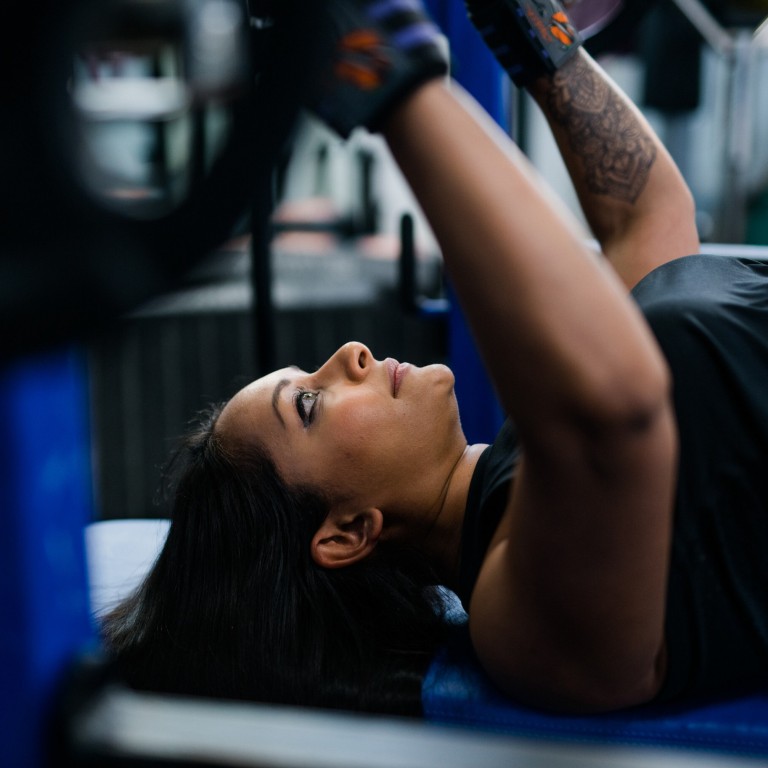 Powerlifting helped her overcome grief. Now she dead lifts 100kg and wants other women to know about building inner strength
After her husband died, Poorna Bell started lifting weights to become physically stronger. She discovered it made her mentally stronger, too
'It feeds into a positive mindset and builds confidence,' says Bell, who is keen to share with others her message about the empowerment strength training brings
The diminutive powerlifter grasps the barbell laden with 100kg (220 pounds) weights, torso perpendicular to the floor, hoists it to hip level, pauses, then sets it down again. Having dead lifted nearly twice her weight, a personal best, she exhales a sigh of satisfaction.
Just two years ago, Poorna Bell was more than a little intimidated at the thought of
powerlifting
. Big, muscled men lifting excessively heavy weights were all she, a 5ft 3in (1.6 metre) South Asian woman, could picture. Holding a barbell or even walking into the free weights section of a gym were unimaginable.
Now the 40-year-old is a competitive powerlifter.
The London-based journalist and author took up weight training after her husband, Rob, died by suicide in 2015.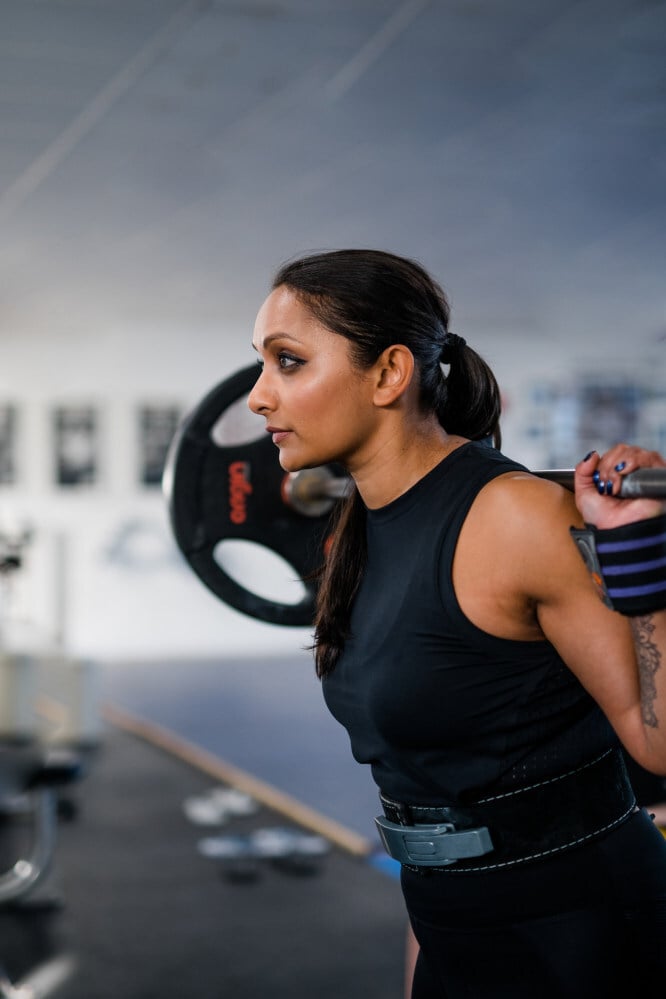 She was 34. His death upended her life and sucked her into a vortex of
grief
. A year later, she was hit with a realisation: she needed to build the strength, mentally and physically, to carry on without him.
"I started lifting weights with this one-dimensional goal of getting physically stronger and being more capable," she says, of her decision to hire a personal trainer and enter the daunting weights room.
When her gym hosted a powerlifting competition, her trainer gave her the confidence to enter. She could safely perform the three lifts required – squat, dead lift and bench – under his training. The aim was to lift the heaviest possible weight you could manage.
"It appealed because it's about focusing on improving your capabilities and reaching your potential," Bell says.
Up until the day of her first competition, she thought it would be something she would tick off the bucket list and never do again.
In fact, she disliked competitions. Her South Asian upbringing was rife with comparisons that made her uncomfortable.
"'This person's son or daughter did something and while you've achieved this grade, you need to improve it because someone else has done better than you,'" people in the community would tell her, which left her feeling at a loss.
So Bell was surprised at how much satisfaction she derived from the competition as she realised she was actually challenging herself to do her best.
She never expected to build inner strength from powerlifting, either. "It's so psychological because you need to have belief in yourself that you're going to lift that weight," she says.
Lifting a personal best became a way for her to counter self-doubt and deal with "
impostor syndrome
" – the belief that her success resulted from luck, and not talent or skill.
"When I'm confronted with a new situation, my brain immediately thinks that I can't do it or I become worried about failing," she says.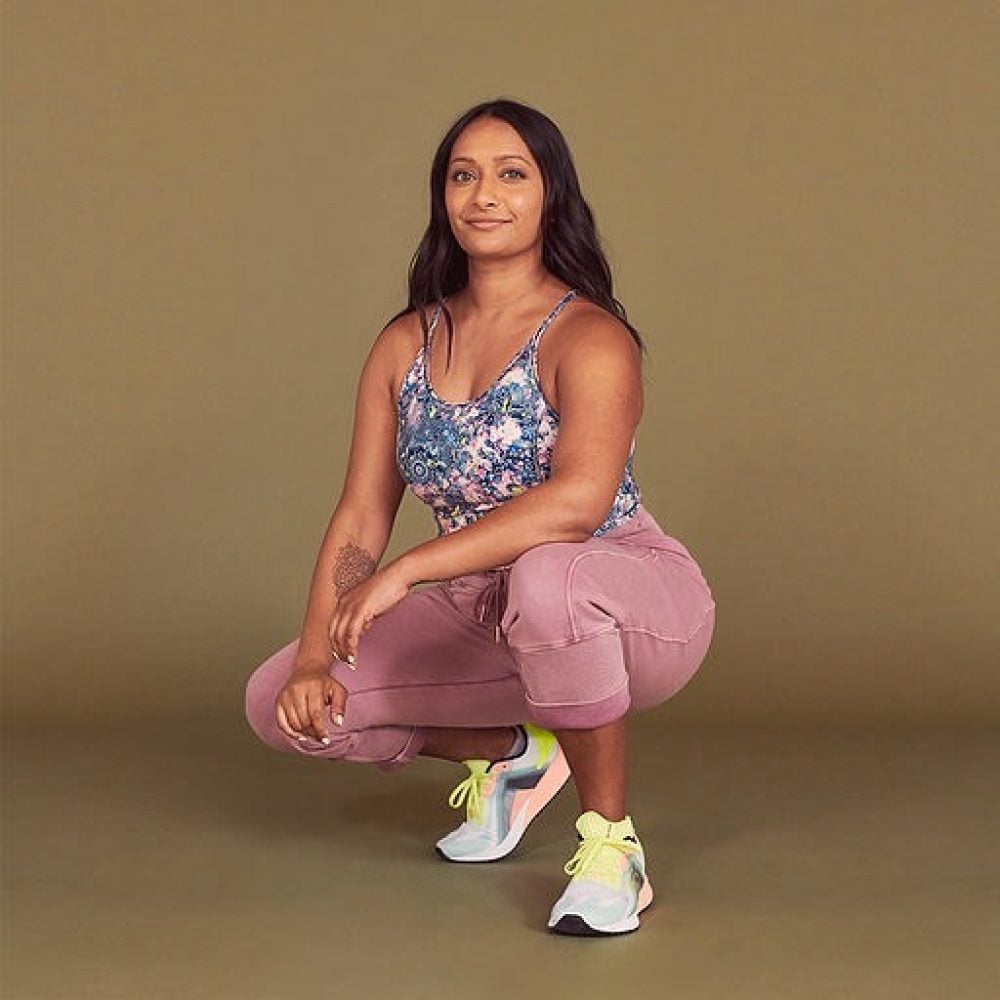 She had the goal of performing a 100kg dead lift for some time, but never really thought she could do it. As she built up her strength and finally did it, she realised she could overcome setbacks and reach her targets.
"It feeds into a
positive mindset
and builds confidence," a boost that lasts for days, she says. "We're always more capable and resilient than we think."
She also finds lifting "
meditative and calming
", and says: "There's a rhythm to each session that brings me comfort."
Bell spent some of her childhood in India, where she recalls running and playing outside. But as a teen, she lacked self-confidence and stopped doing physical activities. Comments from other people on her looks harmed her self-esteem when she was in her 20s.
"I didn't have this inner understanding of who I was," she says. "And I was heavily reliant on the opinions of other people to frame my sense of self."
For a long time, she never really valued her body. But at 31, she was diagnosed with a hole in her heart and after a successful operation, she started to appreciate herself more. To recover, she initially started running and focused on how strong a run could make her feel.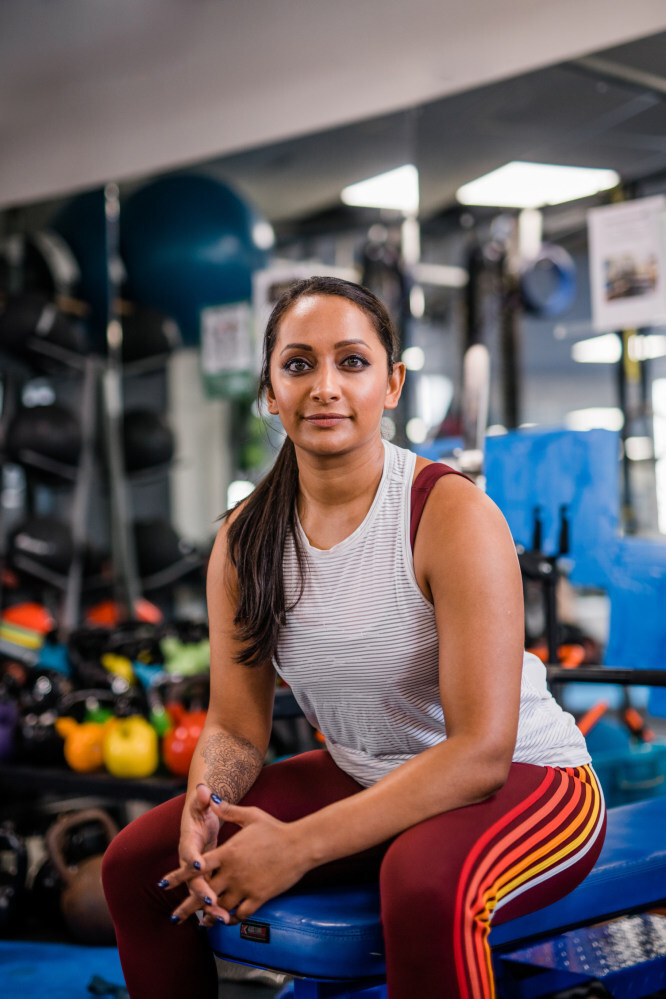 South Asian culture puts food at the centre of its celebrations and promotes overeating. Bell was often urged to eat to excess at relatives' homes. Yet there is a
strong stigma against gaining weight
, and culturally, women are idealised as extremely feminine figures who should be slim and trim. Exercise is framed as a way to lose weight to look good.
"Traditionally, we haven't been taught to value movement as joyous," she says. "I'm really passionate about changing that because I don't think that strength is about aesthetics, and our culture has led us to believe it is."
Advocating for diverse representation of women in fitness is a cause that Bell is passionate about. When she started competing at 38, she was older than most powerlifters.
"It's biologically important to reverse the clock," she says. "We need to show people at all ages doing movement," not just feeling young at heart as they get older.
Bell cannot recall any female role models in her youth that were celebrated for their physical strength. Her new book, Stronger, will be released in late April and examines physical strength and empowerment through interviews with several women from different backgrounds.
It aims to show that, whether you're into weightlifting, running, swimming,
yoga
or don't consider yourself to be sporty at all, finding strength can work for you, regardless of age, ability or background.
Bell's online platform, See My Strong, hosts personal stories of women of all ages, races and sizes to inspire and motivate others to start or maintain their own fitness journeys.
"People are more inspired seeing their own communities be active, [rather] than pro athletes," she says. "If you can't see yourself being represented, then you don't know the spaces you can go to."
For Bell, strength is a state of being that changes throughout a lifetime, but the place inside that you can operate from does not. "Incentivising yourself with joy and achievement is a much more sustainable way of enjoying fitness," she says. "Bring it to the place that makes you feel strong within yourself."
If you are having suicidal thoughts, or you know someone who is, help is available. For Hong Kong, dial 

+852 2896 0000

 for The Samaritans or 

+852 2382 0000

 for Suicide Prevention Services. For a list of other nations' helplines, see 
this page
. In the US, call The National Suicide Prevention Lifeline on 

+1 800 273 8255

.