Wellness
Get more with myNEWS
A personalised news feed of stories that matter to you
Learn more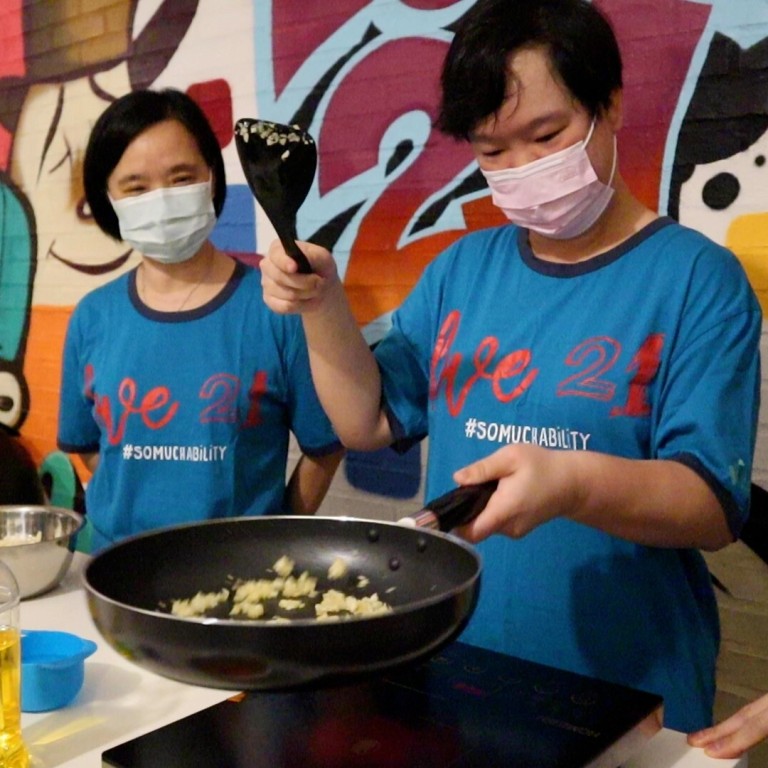 Hong Kong charity offers free diet advice and guidance for children with intellectual disabilities in low-income families
Parents of children with intellectual disabilities are often tempted to overfeed them, risking a number of health issues
Love21, a Hong Kong charity, is helping low-income families by offering dietary plans, cooking classes and medical checks
In Hong Kong, parents of children with intellectual disabilities often live with a feeling of guilt. They blame themselves for their child's condition, explains one low-income, single mother who cares for a son with Down's syndrome who is now in his 30s. Holding back tears, she says she didn't want to share her name to protect him.
Hoping to somehow boost their child's development and to show love, many such mothers overfeed their children, explains dietitian Sally Poon Shi-po. To make matters worse, the food choices available to low-income families are usually high in fat, salt and sugar.
"Parents don't understand what this is doing to the children's health," says Poon, who notes people with Down's syndrome often have thyroid issues and are likely to have a slower metabolism, making it easy to gain weight if they don't eat healthily. This can lead to chronic disease including
cardiovascular disease
and
diabetes
.
In January this year, Love21, a charity that helps low-income families with children with Down's syndrome and autism, launched a free programme that provides parents with guidance and education on a healthy diet for their children.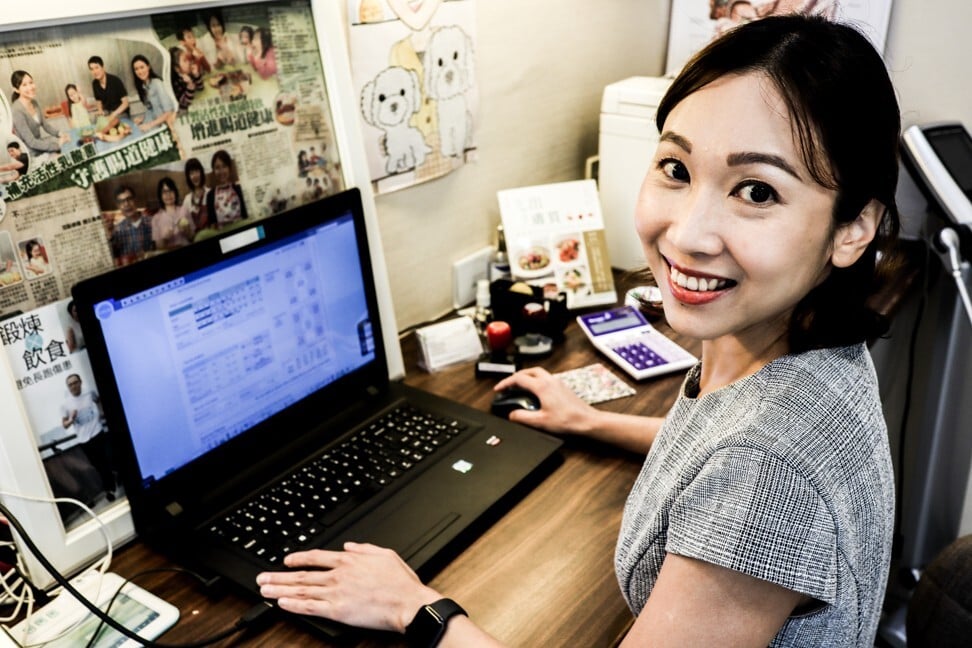 The Jockey Club Love Healthy Sport and Nutrition Programme is funded by the Jockey Club and helps 57 families.
Once a month, each family meets Poon for a personal consultation. The parents tell Poon the food they have been making and buying for their children, how much fluid they drink and how much exercise they do. She prepares an individual dietary plan for each child. Love21 also provides free classes on healthy cooking and workshops for the parents.
The children, some in their 30s and 40s, also undergo blood tests, body composition checks, as well as blood pressure and fitness tests to monitor their progress.
The blood tests often reveal an array of health issues that parents were unaware of, such as elevated uric acid levels – highlighting a predisposition to
gout
, and excessive bad cholesterol that increases the risk of heart disease.
Coco, 31, lives with her mother, who told the
Post
that, before the programme started, her daughter suffered from
severe constipation
– having a bowel movement just once a week. She also had irregular periods, frequent mouth ulcers, and skin conditions in her armpits that required two operations.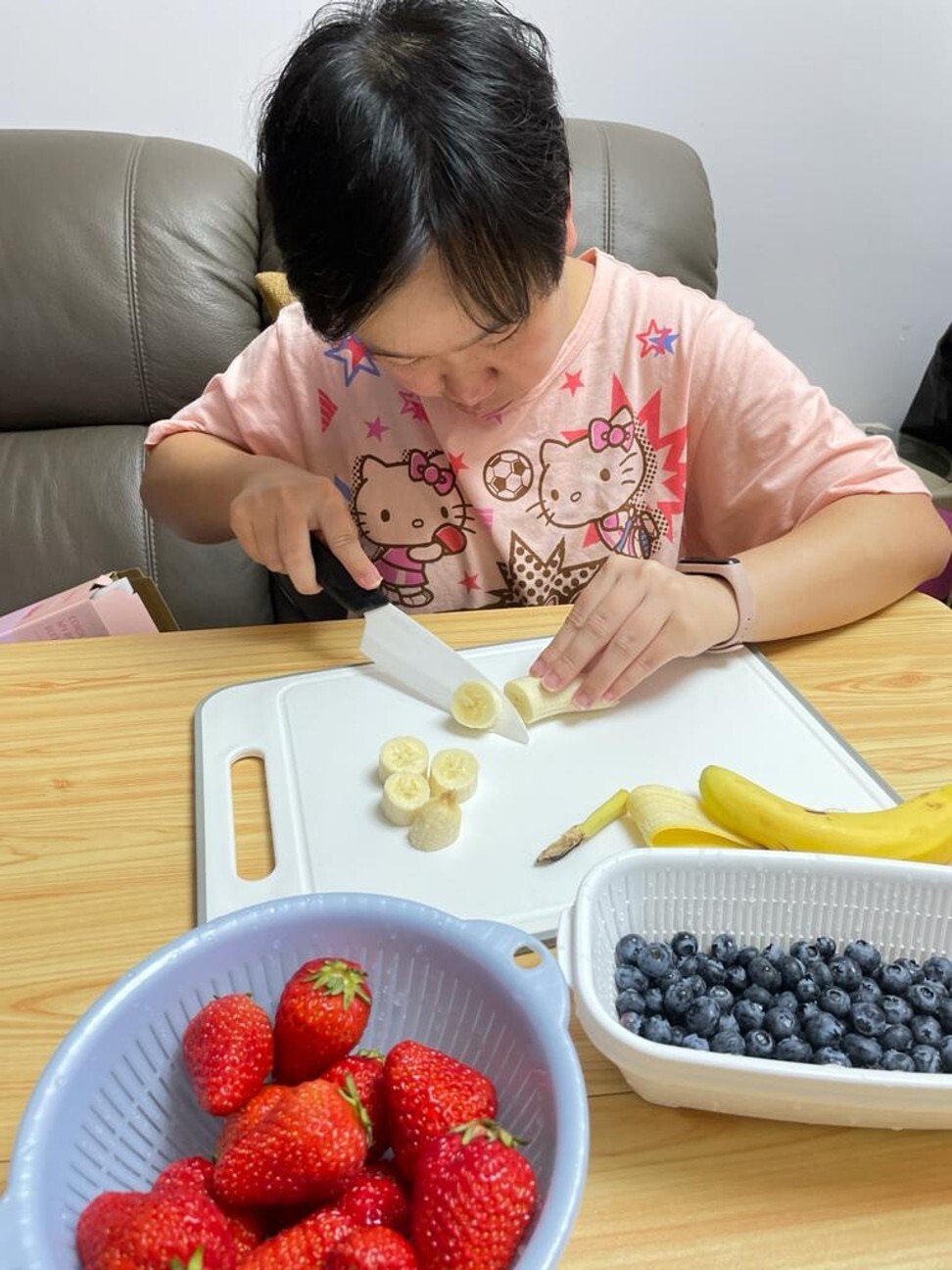 "She drank two cups of water per day at the most, she loves biscuits with fillings, sugar-loaded iced tea, and fatty meats. She ate very little vegetables and fruit," says Poon.
Together, Poon and Coco's mother have been revising Coco's diet. Poon gave advice on the amount of rice and vegetables Coco should have, and her sweets intake has been cut – including the amount of her favourite drink, iced tea.
Coco now drinks sugar-free soft drinks and at least five cups of water a day. Her mother buys fewer takeaway meals and has reduced her meat consumption, and has introduced fruit as a snack between meals.
 After decades of unhealthy eating habits, parents must find incentives to wean their children off the high-fat, high-sugar diet.
For Coco, the motivation is a photo shoot at the end of the year. "Coco really cares about her image, and has long been begging her mother to have her photos taken," says Poon.
"Now, when she wants to eat something naughty, her mother asks her – do you want to look pretty and fit in the photo shoot? Do you want to have good skin in the photos?"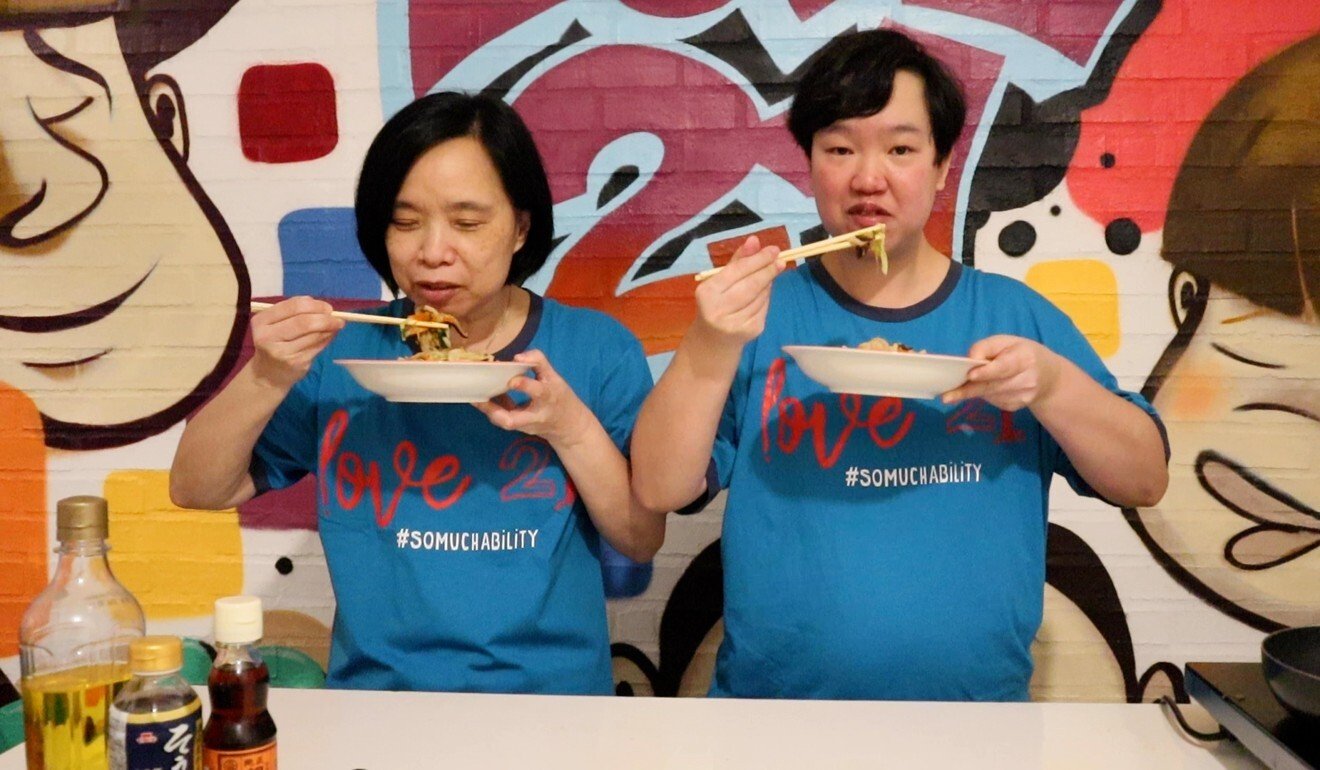 A better diet does not mean that Coco is going cold turkey on her favourite treats, such as chicken skin. Now her mother removes almost all the skin when cooking, but leaves a small piece for Coco to enjoy. Before she is allowed to play video games, Coco must drink a glass of water.
Poon says that since joining the programme, Coco's bowel movements have become more regular, her menstruation pattern improved, and she lost almost three per cent of her body weight and four per cent of her body fat. She suffers fewer mouth ulcers, too.
Most children in the programme have also been making "great progress with weight loss", but Poon says it is the parents' response that has been most encouraging.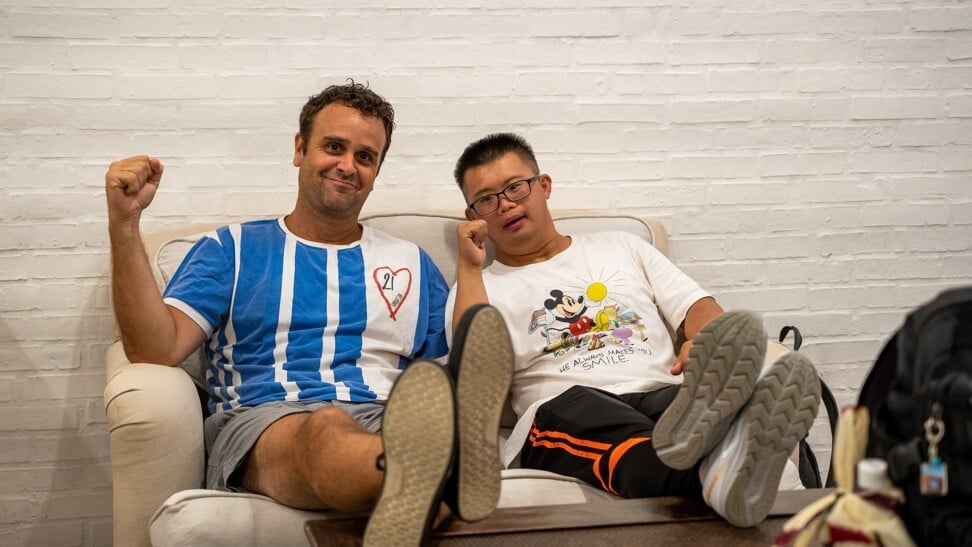 In a survey, all parents who took part in the programme reported having a better understanding of a healthy diet. Almost 90 per cent followed advice from cooking workshops and 94 per cent reported improvements in dietary habits in their children, such as drinking fewer sugary beverages and eating more vegetables and whole grains.
"So many health issues that this community is having can be avoided if you give the families the education they need and deserve, and the resources to implement a healthy diet into their lives," says Canadian
Jeff Rotmeyer
, Love21's founder, who also set up the ImpactHK charity in support of the homeless in Hong Kong.
Rotmeyer and Poon are calling on Hong Kong's universities and hospitals to research the economic, medical and social conditions of the city's community of people with intellectual disabilities. Rotmeyer feels that the social stigma attached to intellectual disability has made this community all but invisible.
"I tried to find out local statistics – nothing. I asked my health care professional friends, and they could not give me any data," says Poon, adding that their own data from the dietary programme can now be used for research.
The current programme ends at the end of 2021. Rotmeyer and Poon are not only looking for means to make it sustainable in the long term, but also to reach parents of young children with intellectual disabilities. "We need to extend the programme to under 10-year-olds. Nutritional education for the parents must start ASAP," urges Poon.
This article appeared in the South China Morning Post print edition as: Charity offers free diet advice for children with intellectual disabilities