Wellness
Get more with myNEWS
A personalised news feed of stories that matter to you
Learn more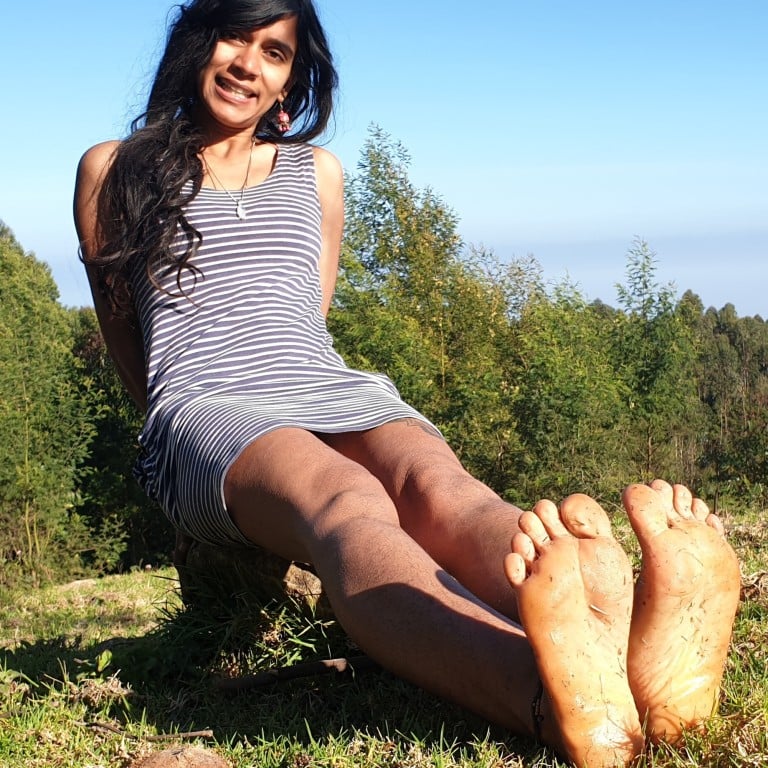 Could you benefit from barefoot walking? Meet the people taking off their shoes in the name of health or for a better connection with Mother Nature
One woman kicked her shoes off last year in India and hasn't put them back on since, while a grandmother goes shoeless in the snow in the Czech Republic
They are just two of a number of people walking around barefoot for reasons ranging from comfort to wanting to improve their physical and mental health
Kartika Dubey kicked off her shoes in February 2020 after moving to a village in the Palani Hills in southern India. It was easier going barefoot in the lush upland surroundings.
"
Being shoeless
was more comfortable on the uneven, often wet, surfaces and I just kept extending my time barefoot. I feel healthier and grounded. My feet are strong and my immunity is good," said Dubey, a life coach and dance movement therapist.
She goes barefoot beyond the village – to the nearest town, Kodaikanal, and on visits to bigger cities such as Chennai and Lucknow. YouTube videos showcase her shoeless life, walking along wet roads, shopping in a supermarket and roaming through grassy meadows.
Many people like Dubey have been conditioned to wear shoes but choose to go barefoot all, or most of, the time. Their reasons range from wanting to improve their physical and mental health, to comfort, to spiritual reasons and practising sustainable living.
Zlatica Mikytová went barefoot for medical reasons three years ago. The pensioner and grandmother of six lives in the town of Obedkovice in the Czech Republic, and enjoys holidays with other barefoot friends, walking in the woods, and even being shoeless in the snow.
"The sole of the foot has stimulation points to all organs in the body. By walking barefoot,
these points are massaged
and the individual organs are stimulated. I believe that walking barefoot also has a great effect on a person's mental state," said Mikytová.
Others who go barefoot frequently describe having a healthy immune system, stronger feet, and better balance and posture. These benefits are not merely anecdotal. Studies show that being barefoot helps feet move better; improves gait; strengthens the knees, hips, core and lower back support; and prevents problems that develop from wearing ill-fitting shoes, such as
bunions
, weak arches and plantar fasciitis (heel and arch pain).
Dr Emily Splichal is an American podiatrist, human movement specialist and author of Barefoot Strong: Unlock the Secrets to Movement Longevity. She recommends daily barefoot stimulation for at least 30 minutes.
"The better we can stay connected to our feet, the better our movement patterns can be. Sensory stimulation of the feet can lead to strengthening of the foot muscles. Strong feet means strong posture," said Splichal, from her centre in the US state of Arizona. "Strengthening feet can lead to an increase in arch height, greater force production in athletes and less postural fatigue in those who stand long hours."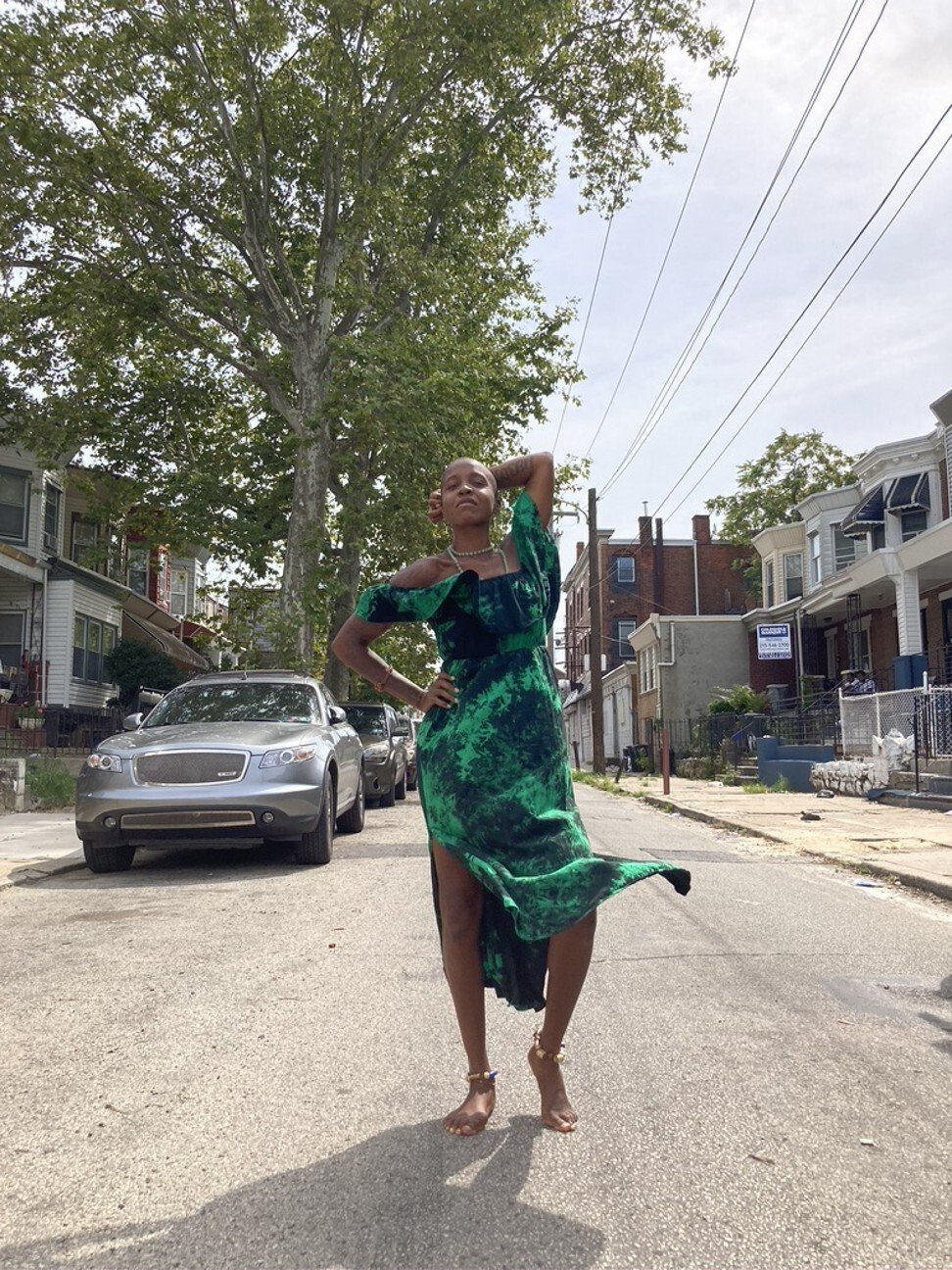 There are other motivations for shedding shoes, such as for spiritual reasons.
"My choice to not wear shoes is based on my connection to Mother Nature and all of the beings that we share space with here. Not wearing shoes has made me more mindful of who I am and the impact my actions have on the sentient beings around me," said Fatima Mann, an American lawyer, yoga instructor and director of the Community Advocacy and Healing Project in North Carolina, who has been barefoot since April 2015.
"I like to joke that if I was ever rude or mean to someone, all they would have to do is step on my feet."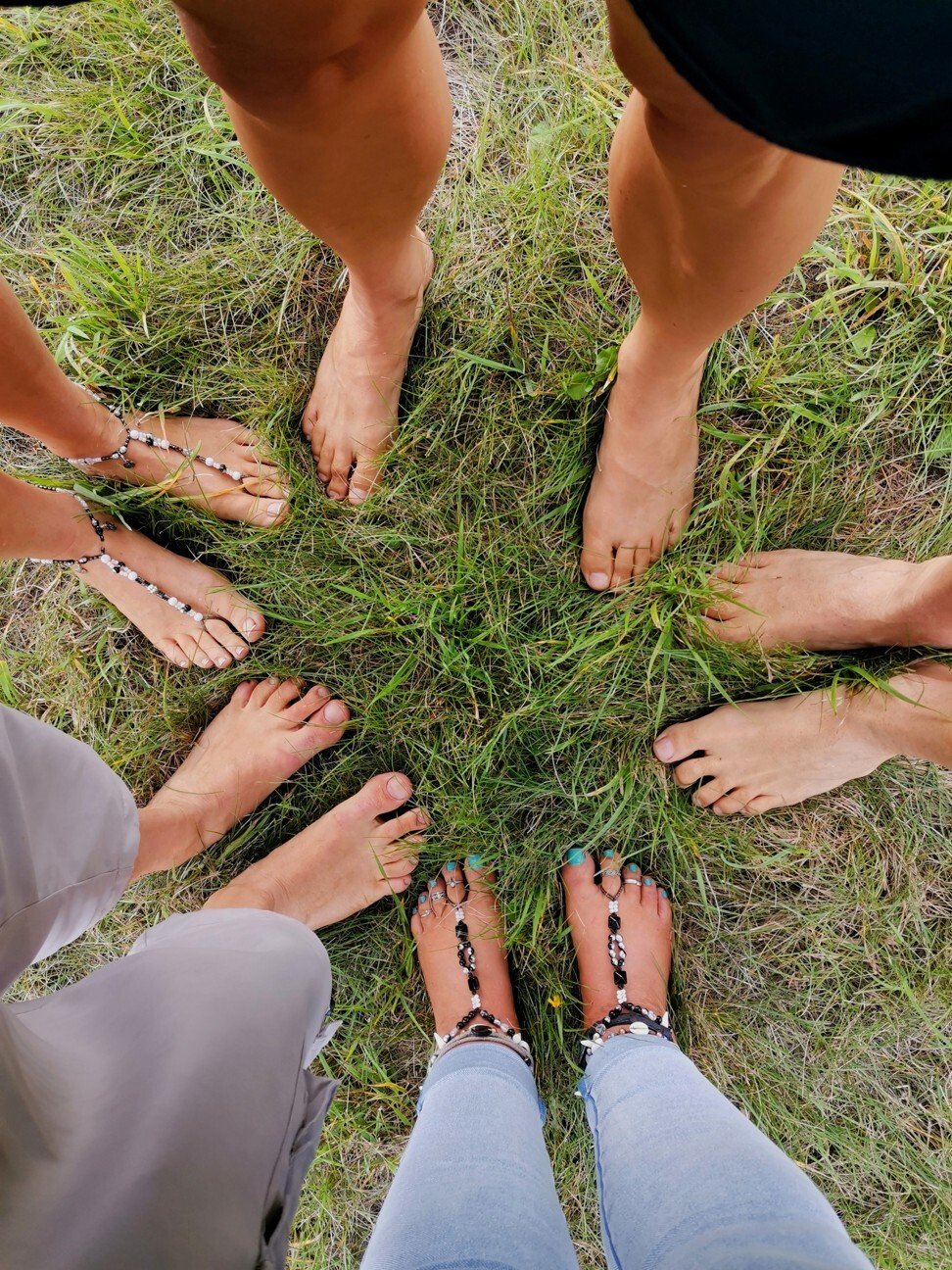 Mindfulness is another benefit, according to permaculture farmer Justas Valancauskis, the co-founder of Gaia, the community of which he and Dubey are part in India's Palani Hills.
"When you walk in an area you get this information from your surroundings and your feet. Barefooting has helped me with increased awareness and to be more present in the moment," Valancauskis said.
Originally from Lithuania, Valancauskis went barefoot two years ago, a choice that resonates with his
minimalist lifestyle
.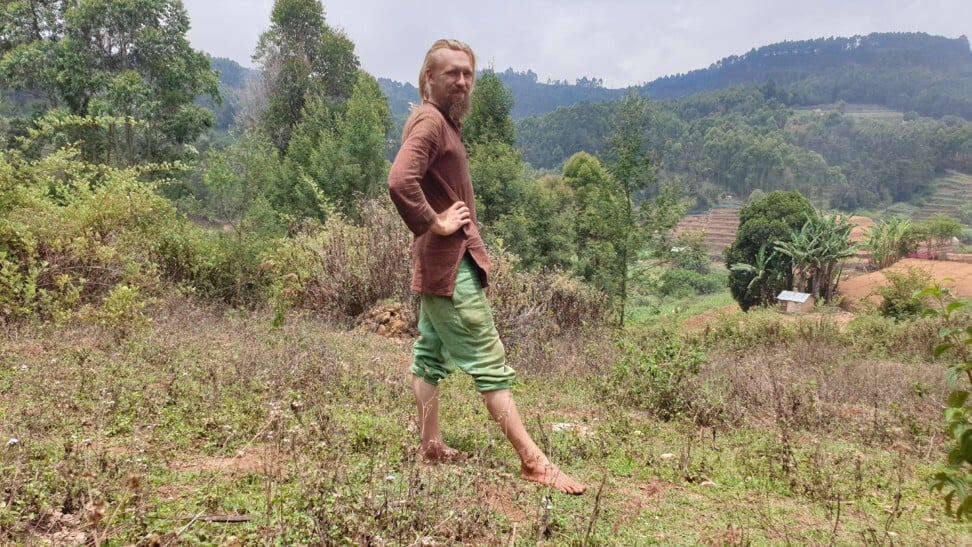 "It's a reminder that we can do without so many things," he says.
Dubey discovered barefoot communities around the world, many of them connecting with her through her videos. The Society for Barefoot Living (SBL), a group of global "barefooters" who promote and share experiences of going barefoot, has about 1,500 members. SBL representative Peter Rupprecht says that number likely represents only a small percentage of the true number of people who prefer to go barefoot and do so as often as possible.
"While a small percentage of people in developed countries go barefoot regularly, various polls suggest that a much higher percentage of people would go barefoot more often, if cultural and social norms viewed it as acceptable," Rupprecht said.
Those who do go barefoot often encounter curiosity and criticism, primarily around hygiene and safety.
"People assume you are going to get sick or get an infection, and it's just not safe. All of these things are true, but not because of not wearing shoes. I don't bring the world into my home, as I wash my feet before entering," said Mann.
On its website, the SBL explains the risk of contracting or spreading infection through the feet as being negligible because those who go barefoot as a rule don't touch their feet, except to wash them. As feet do not touch faces, food, other people or surfaces – except the ground – the chance of them spreading germs are low.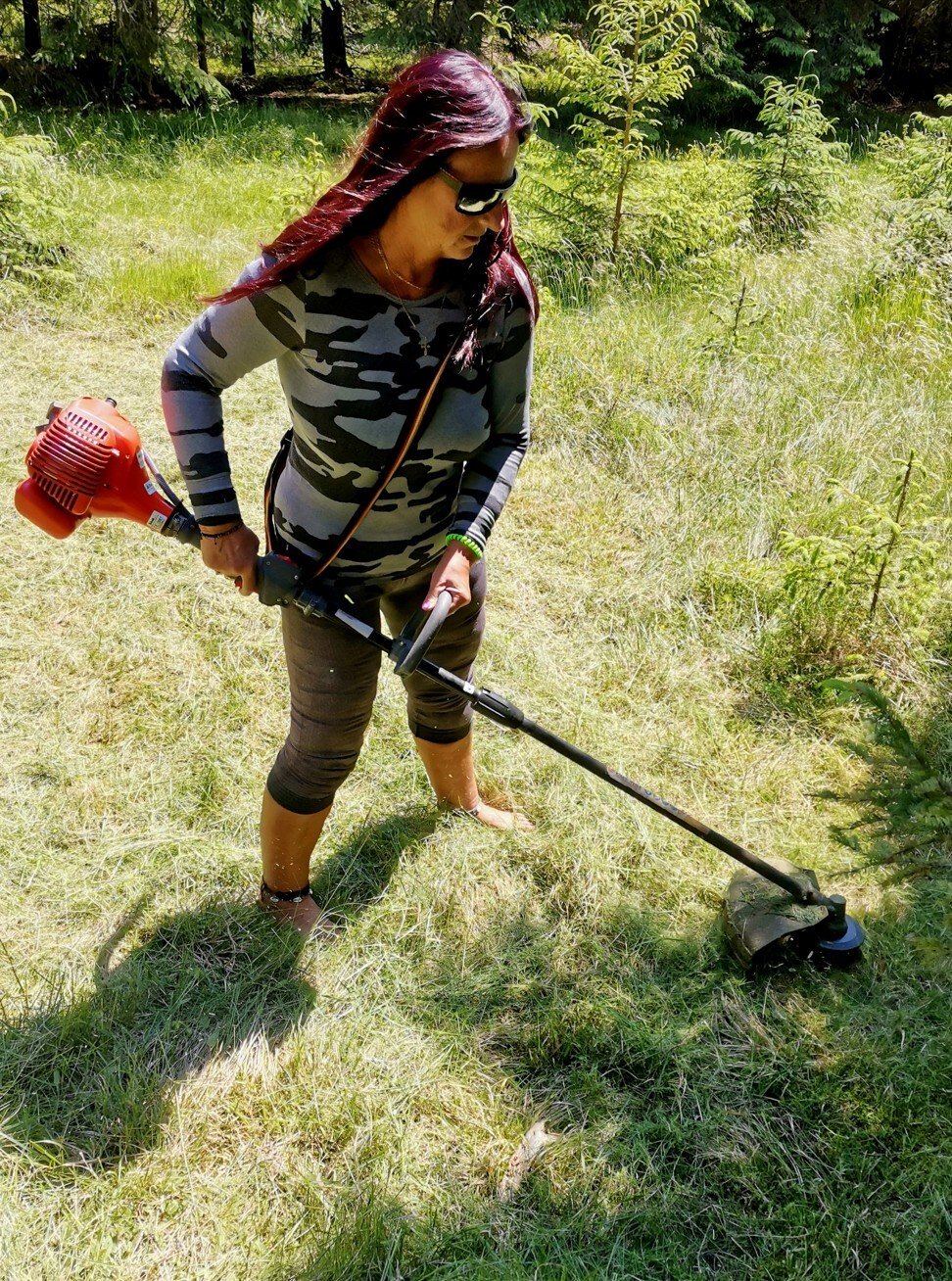 But Splichal advises caution, as being barefoot all the time is not without risk and does require special care.
Advocates of going barefoot advise those new to the practice to be mindful of their surroundings to avoid major injuries. As your feet grow stronger, you will hardly notice thorns, gravel or rocks. Calluses (the thick layer of skin on the balls and heels of feet) develop with frequent "barefooting", protecting the feet from rough surfaces and pointy objects.
It can be daunting to try going barefoot in cities. Splichal recommends walking around the house or in a grassy park first. Mikytová advises shorter sessions initially, starting with pleasant surfaces before graduating to longer durations and harder terrain.
The benefits could extend beyond individual well-being. "If more people walked barefoot, it would be a social norm to not litter. Now, people don't care because they are wearing shoes," said Valancauskis. "When more people go barefoot, I believe that conditions will improve because people want to improve them."
This article appeared in the South China Morning Post print edition as: Why people choose to bare their soles