Wellness
Get more with myNEWS
A personalised news feed of stories that matter to you
Learn more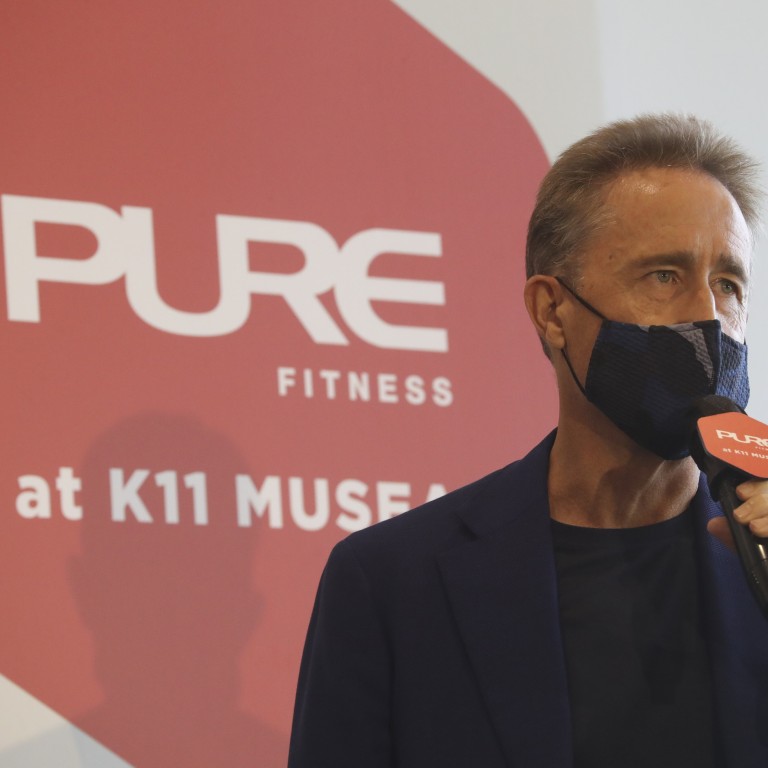 Hong Kong fitness group opens its biggest gym yet, betting that members want to be healthier because of the coronavirus pandemic
At 30,000 sq ft K11 Musea gym in Tsim Sha Tsui, machines are further apart and sanitisers and purifiers more prominent to address hygiene and safety concerns
Pure Fitness CEO Colin Grant defends the measures it took during the pandemic, and urges members to get Covid-19 vaccinations 'if you want the mask off'
Hong Kong gym operator Pure Fitness has just opened its newest and biggest facility, featuring high ceilings, 30,000 square feet (2,800 square metres) of space, and an outdoor exercise area where gym goers can admire the Hong Kong Island skyline.
The gym in the upscale K11 Musea shopping mall in Tsim Sha Tsui, features equipment not seen in any of Pure's 22 other gyms – and, in the wake of the coronavirus pandemic, the machines are spaced further apart to ensure social distancing. For the same reason, changing rooms are more spacious and corridors wider, says the
co-founder and CEO of Pure Group, Colin Grant
.
"We put a lot more thought into air purifying systems and hygiene, and
touchless [systems]
. The stations that you see that have sanitisers and air purifiers are definitely made more prevalent and more obvious," he says. "In the past it was there but we didn't want it to be noticed so much. Now we want it to be noticed."
Pure Group signed the lease for the space in K11 Musea last autumn at the height of the Covid-19 emergency in the belief that people will want to be healthier having lived through the coronavirus pandemic.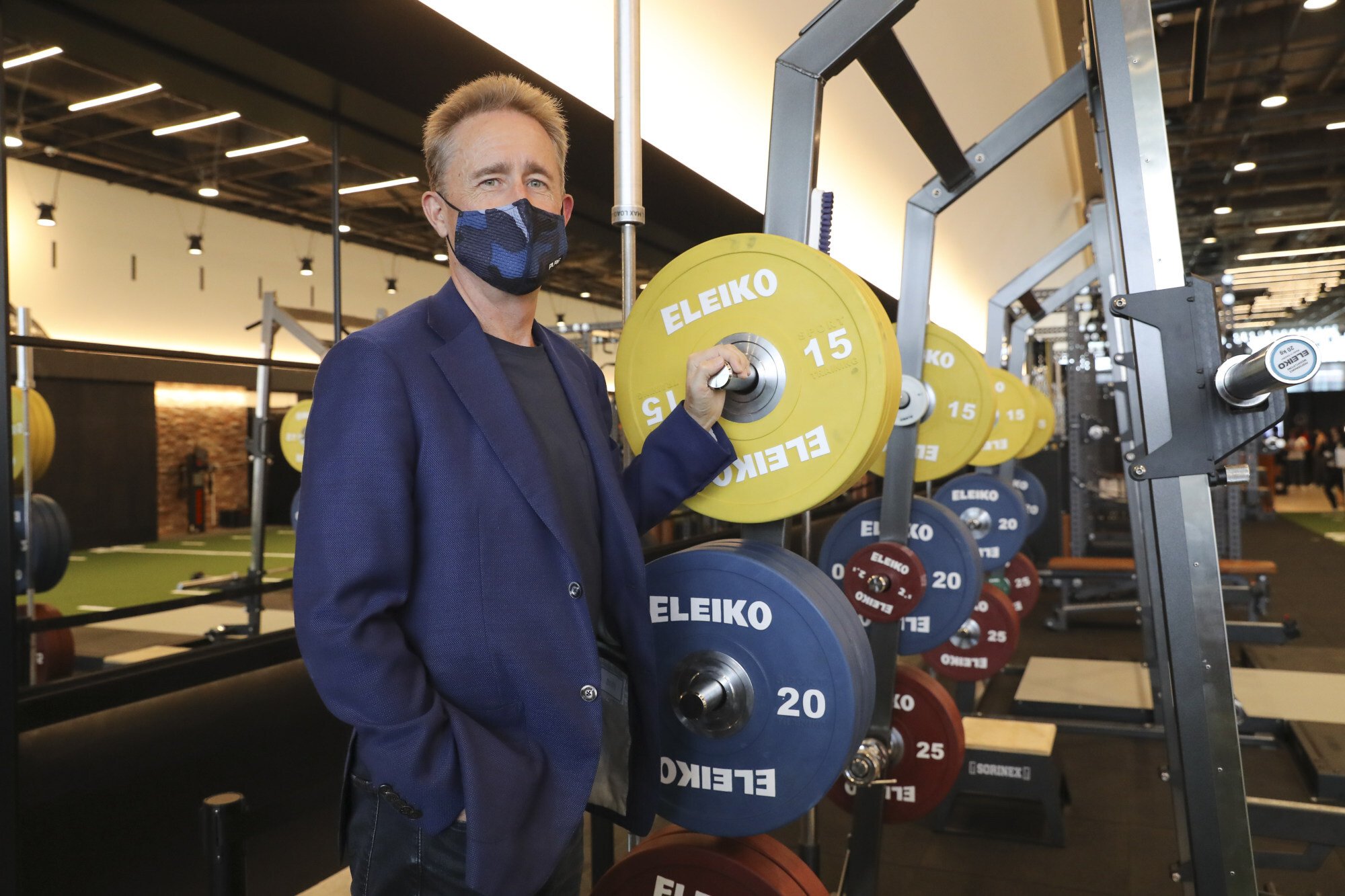 "We have been looking for [a space in Tsim Sha Tsui] for 10 years. We looked at Canton Road, Middle Road, but this came to us around September and we moved very fast," Grant says.
"Once we reopened, the business was going strong, and it's on the back of the fact that because of Covid, they [gym goers] value their health far more than they ever did. So once we could reopen, we saw people wanting to come back in almost record numbers.
"What we are also seeing in the past six to eight weeks is growing confidence – because more people are getting vaccinated and feeling safer," he says. "Long term we are fully confident in Hong Kong."
The fitness chain also received a lot of criticism on social media for not taking the infections seriously, not shutting down the infected gyms as soon as the positive cases came to light, and inviting members to come back to the gyms after they were "deep-cleaned".
But Grant is adamant that the measures the gym took were sufficient – the chain followed Centre for Health Protection guidelines by shutting the infected gyms for thorough cleaning and contact tracing – and sees the lack of secondary infections from Pure gym goers and staff as vindication.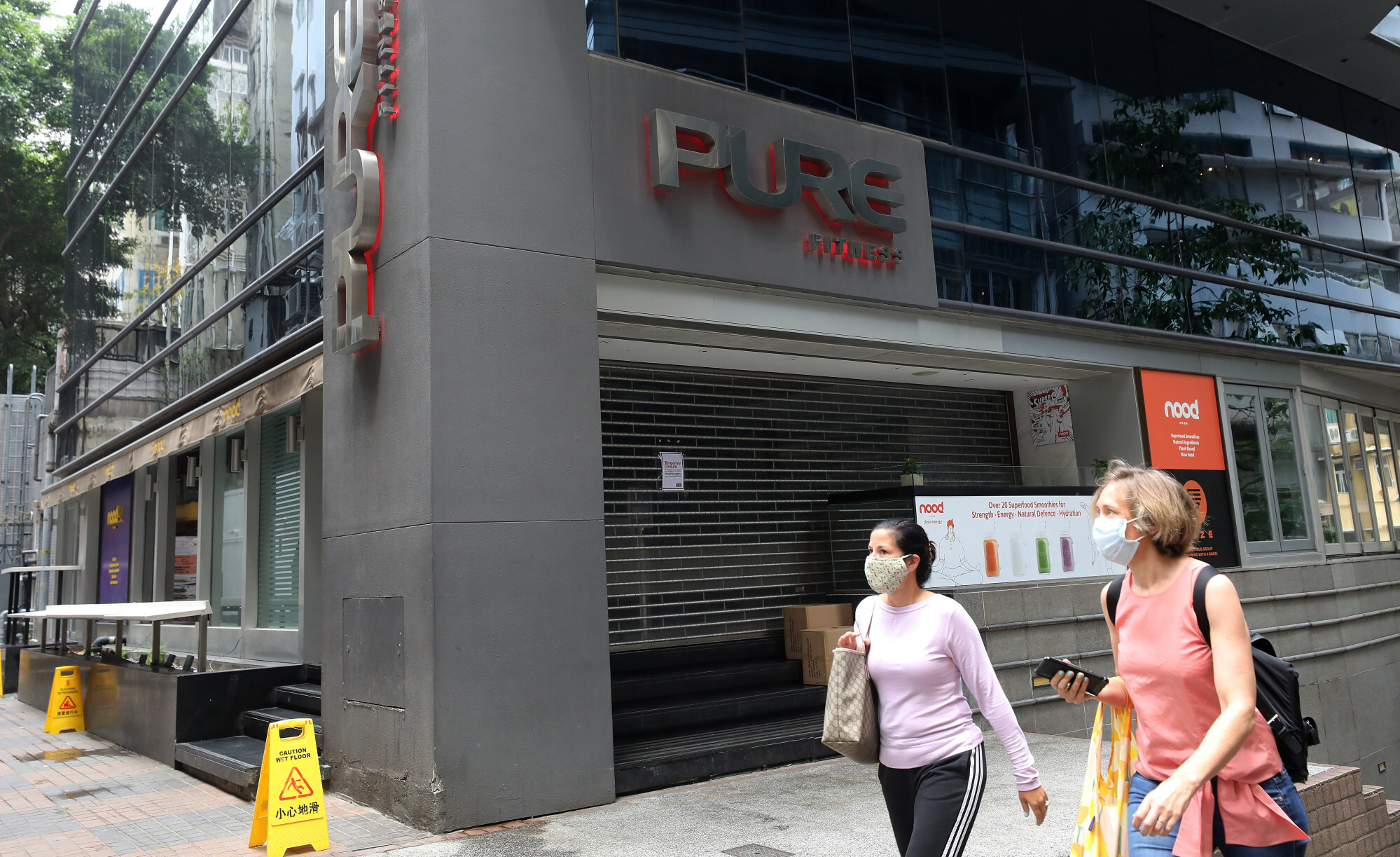 "Since the beginning of last year we had roughly 95 members who worked out and then later found out they were Covid positive. We had zero secondary infections within any of our clubs, so that says a lot," he says.
"These people didn't know they had it, it wasn't their fault. When they found out, we were told, we would close the club, we would clean, we would test the staff, we would inform the members, we did everything we could to put safety first."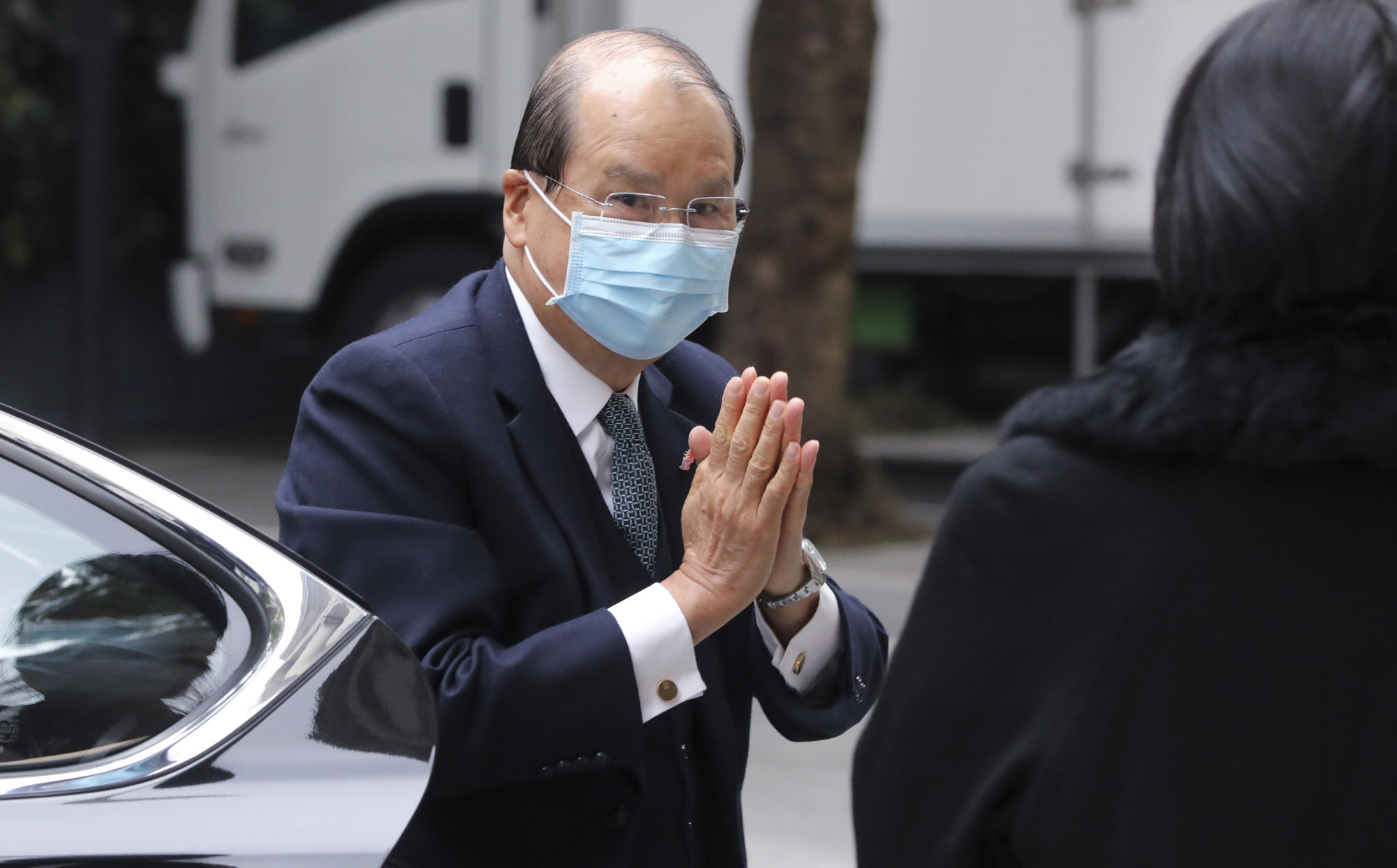 He describes its conversations with the Home Affairs Bureau and with Chief Secretary Matthew Cheung Kin-chung as "constructive". The government was keen to better understand the gym operators' situation, Grant says, and find ways to keep gyms open as far as possible.
"They were very responsive. We had a lot of conversations: what are the right measures? For social-distancing, is it three metres, or half a metre? Should you have face shields or face masks? We would explain and they would get it and listen and act accordingly."
The unprecedented multiple closures were financially tough for gym operators, who depend on monthly membership dues. Grant says Pure Group immediately put unnecessary spending on hold, and spoke to landlords as well as with staff – who made "sacrifices" he says, without elaborating.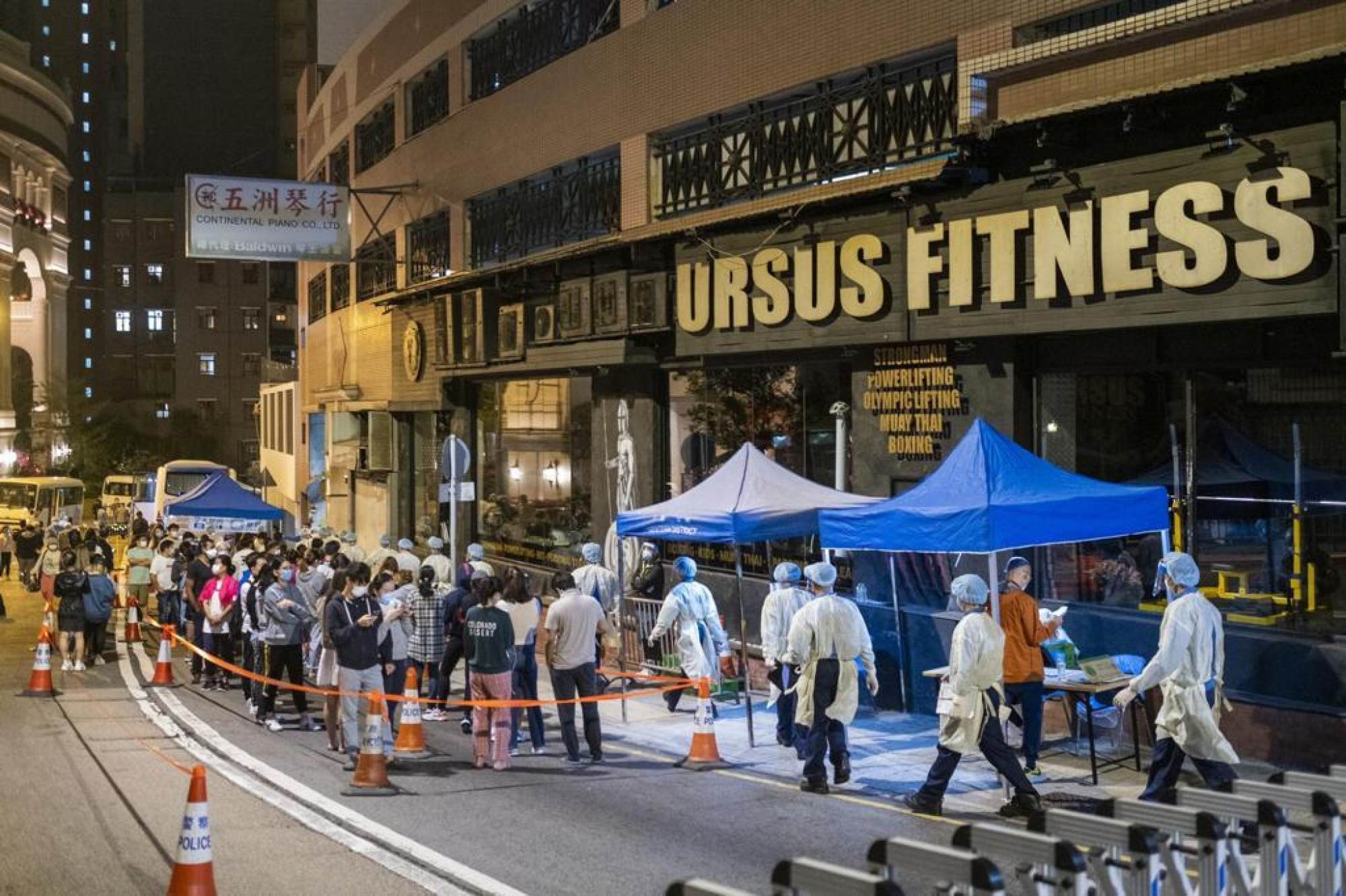 "It's changed how we run the business to the extent that we are far more nimble. Now if we make a decision, instead of perhaps thinking about it, it could take a month, it now takes four to five days. You have to make pretty big decisions, literally on the spot, and you get used to that. We didn't have the luxury. We realise now if we are given a month to make a decision or three days, we can make the same decision in three days," he says.
In the meantime, Grant is advocating members and staff get vaccinated to help get the gyms return to normal.
"It's a personal choice, but it's a social responsibility. You're not just protecting yourself, you're protecting the people around you. The only way we can get past this is for people to get vaccinated," he says. "If you want the mask off, get vaccinated. It's as simple as that.
"I just never thought a year ago that we would have a vaccine and we'd be in this position of hesitancy. I thought people would be a bit more supportive because I haven't met anyone who says, 'I love wearing this mask, I want to wear it for years'."