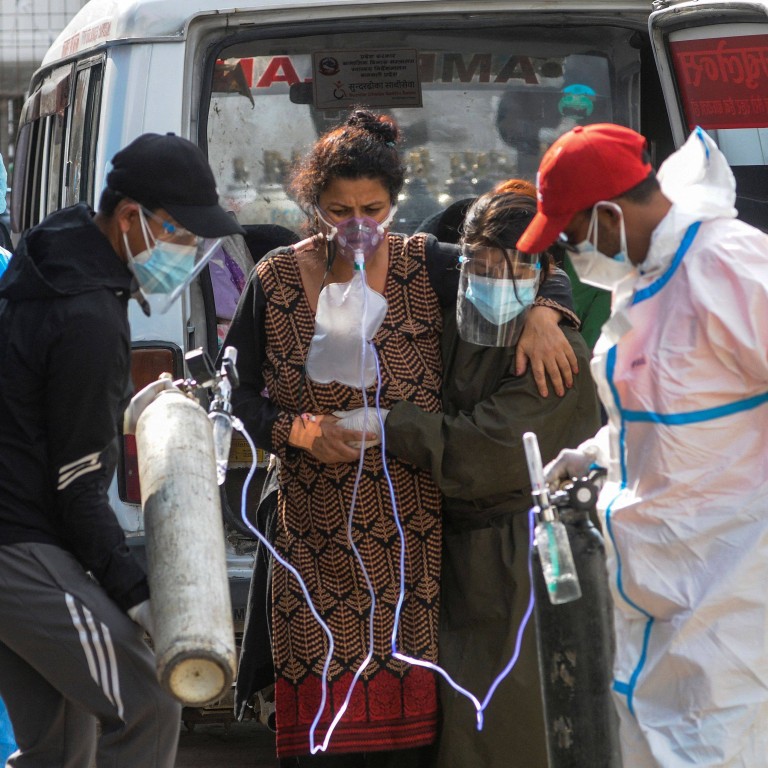 Fundraising in Hong Kong for Nepal coronavirus supplies as country is devastated by second wave of infections
Nepal has been overwhelmed by the second wave of Covid-19 infections, running out of oxygen and ventilators in April and May
In Hong Kong, an association of former Gurkha soldiers set up a campaign with philanthropist Sean Hotung, and together have raised over US$100,000
Much of the focus on the Covid-19 crisis in South Asia has been on India. But its neighbour Nepal has also been devastated by the second wave of infections.
Nepal, with a population of almost 29 million, has recorded 666,000 cases with 9,527 deaths, as of July 19. The number of new infections spiked in April and May when the Delta variant spread from India to the rest of the region.
Hindering Nepal's relief efforts is an inadequate and overwhelmed health care system, with hospitals desperately in need of oxygen and ventilators. There is also a shortage of ICU beds.
To help with the humanitarian effort, a fundraising campaign has been launched in Hong Kong by the Hong Kong Ex-Servicemen's Association (HKESA) as well as businessman and philanthropist Sean Hotung, a patron of the association, and his wife Mary Jean Hotung.
Launched on the fundraising site FringeBacker, the drive has so far raised almost HK$830,000. The funds will be used to buy medical supplies, including oxygen concentrators, source vaccines and cover shipping costs. The campaign ends on July 24.
The appeal is part of larger fundraising efforts in Hong Kong which have produced donations worth HK$5.3 million to the Ministry of Health and Population in Nepal. Sean Hotung and the HKESA estimate this assistance is saving 1,100 to 1,300 lives a month.
It was mid-May, Sean Hotung says, when he heard from his friend Raj Kumar Rai, a retired Gurkha soldier, as to just how dire the situation was in the Himalayan nation.
"I was told that about eight people were dying from Covid-19 every hour. I could not believe what I was hearing," he says, adding that around the same time he received an urgent message from retired British Army Lieutenant-Colonel Nigel Collett describing the catastrophe.
The message read: "Nepal has no access to vaccines and a very undeveloped medical service. It is reported that the country has run out of oxygen and the cylinders in which to store it. Their hospitals are overrun, and people who cannot be admitted are dying outside them."
The Hotungs and the HKESA moved to set up the Fringebacker appeal, but with time being of the essence, Sean Hotung and another retired Gurkha soldier, Tirlok Gurung, promptly bought 450 large oxygen cylinders (40 litres each) and Covid-19 test kits.
To ensure the supplies reached those in need, the pair – working with the Nepalese government – arranged for the supplies to be delivered by truck in a 3,000km journey from the eastern Chinese province of Shandong to Nepal's capital, Kathmandu. There were some bumps along the way.
"The first problem was that a Covid policy had been put in place in Tibet a day or two before our truck reached the Tibet autonomous region. The driver was obliged to undergo Covid testing and we lost a day.
"As the cargo approached the Chinese-Nepal border, heavy rains forced the border crossing closed and we lost a second day. Then, due to narrowing and more difficult roads, our cargo was removed from the giant truck and reloaded onto two smaller trucks. When the rain cleared there was a backlog of trucks and ours was stuck behind a convoy of apple trucks and could not clear the border so a third day was lost."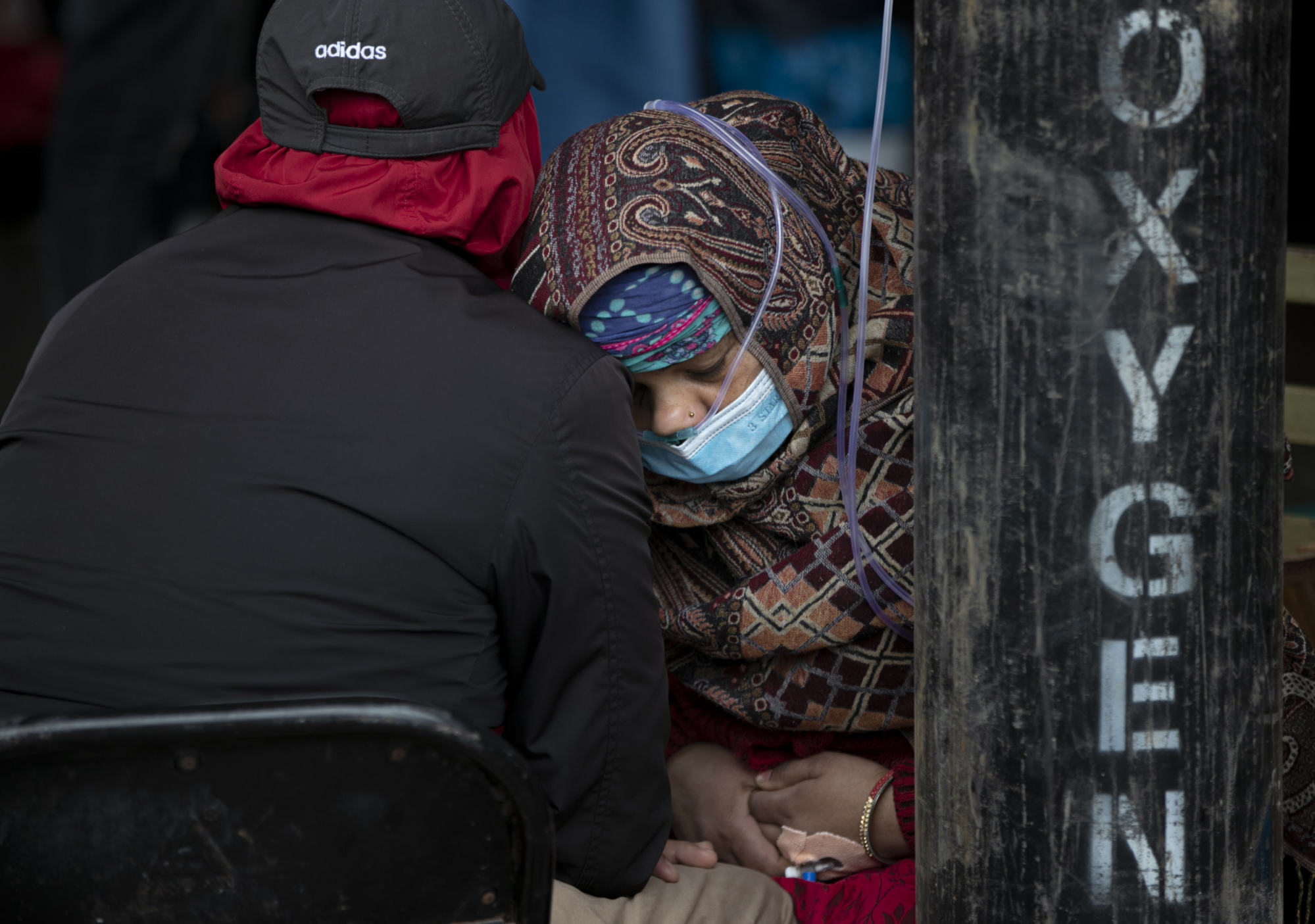 "I was left speechless, when I was told we lost a fourth day because the Chinese Customs had stopped working at 2pm and closed the crossing!"
HKESA chairman Albert Lam says Hong Kong has a strong historical connection with the landlocked nation.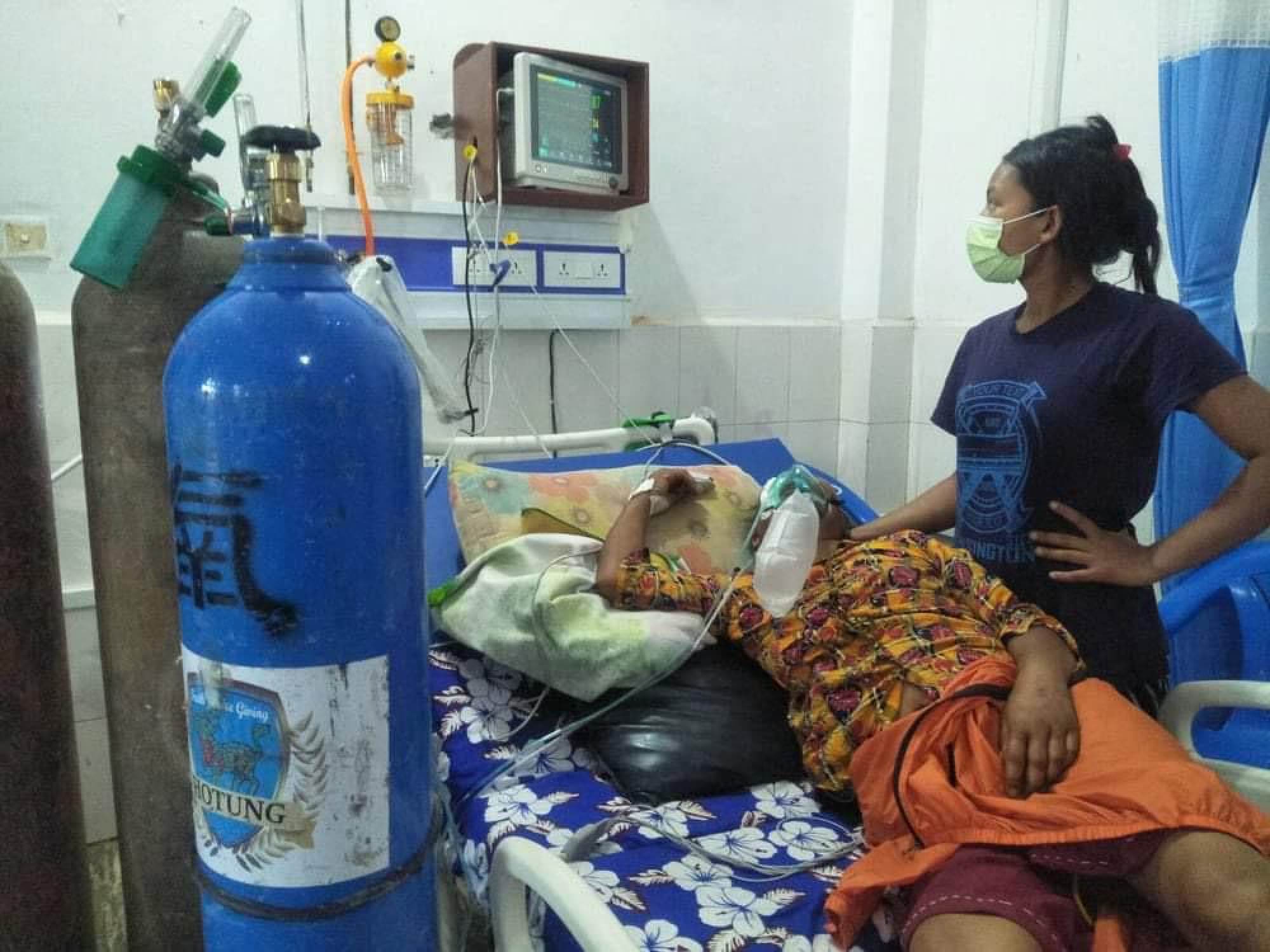 After 1997, many Gurkhas and their descendants stayed in Hong Kong. Today, an estimated 40,000 people of Nepalese origin live in the city.
"We have a long working relationship with them and I urge the Hong Kong people to continue to support us," says Lam.