Wellness
Get more with myNEWS
A personalised news feed of stories that matter to you
Learn more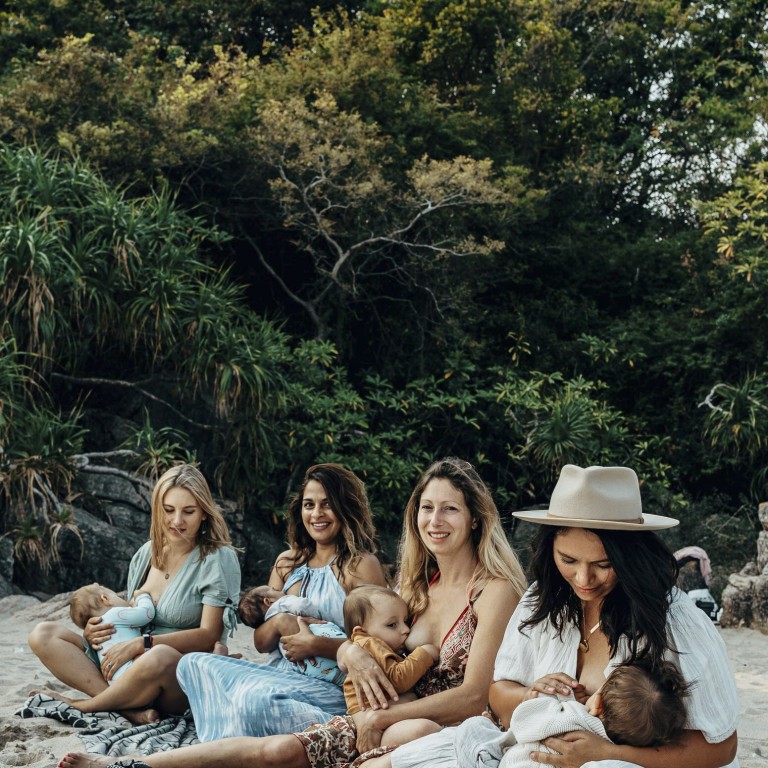 World Breastfeeding Week 2021: new Hong Kong laws are changing attitudes but there is still a long way to go, says campaigner
Hong Kong's sex discrimination law was recently extended to cover nursing mothers, but more still needs doing to encourage breastfeeding, mothers say
They say hospital staff are still more concerned about modesty than helping new mothers nurse, and once mothers leave hospital they receive minimal support
Hong Kong-based mother-of-three Liz Thomas has been harassed for breastfeeding in public. She's not alone.
A 2016 poll by Unicef,
the United Nations' children's fund, found 40 per cent of women who have breastfed in public in Hong Kong have reported suffering complaints or unpleasant experiences. But Thomas says progress is being made.
In June this year, the law against sex discrimination in Hong Kong was amended to cover breastfeeding women.
"What's key here is that breastfeeding is now included in discrimination laws, which means you cannot refuse to provide goods or services or facilities just because someone is breastfeeding," says Thomas.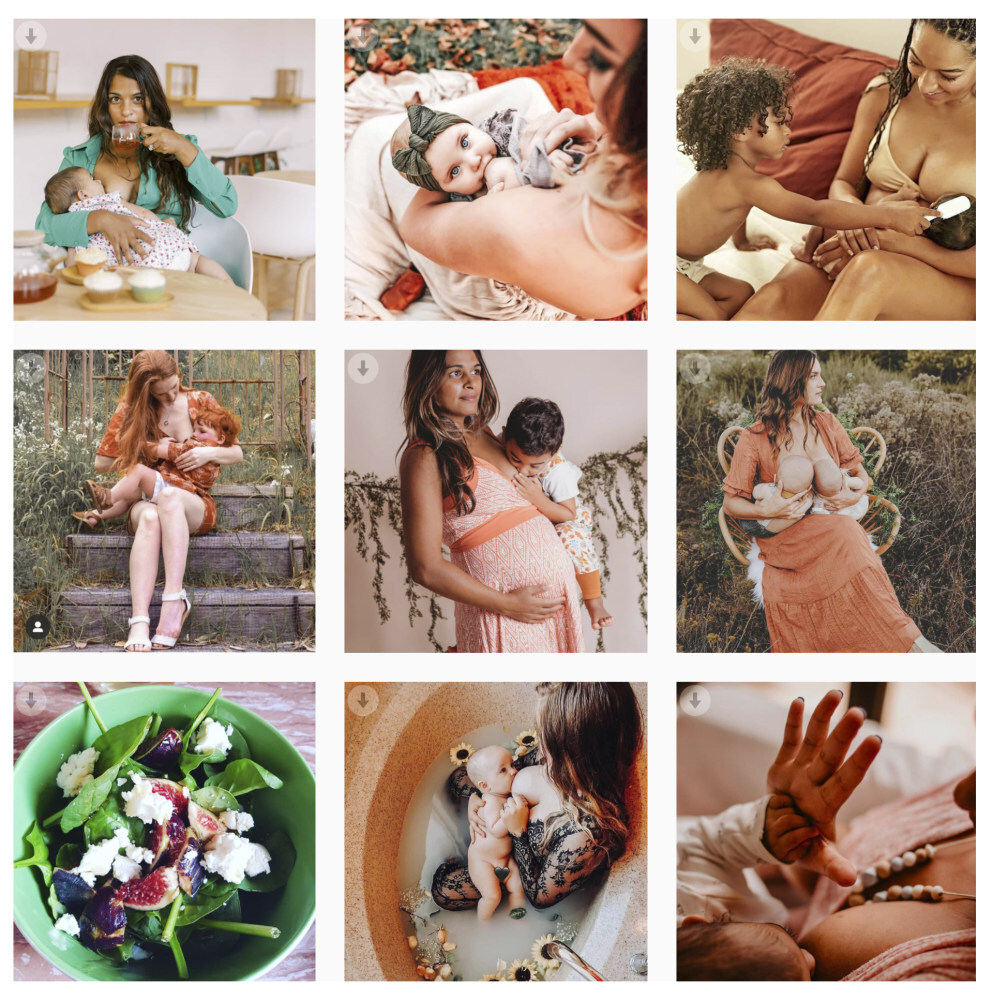 "It's absolutely unlawful for businesses – restaurants, bars, hotels, and so on – to direct people to feed or pump in the toilets."
Thomas, a journalist with a global news organisation, says the amendments also protect breastfeeding parents so they are not penalised in the workplace.
"This means that taking pumping or nursing breaks is protected by law, and treating a woman less favourably because she takes them is discrimination," she says. The legal amendments mean employers or colleagues who offend, humiliate or try to intimidate nursing or pumping mothers, or create a hostile work environment because a woman is breastfeeding or expressing milk, could face legal action.
"For example, mocking breastfeeding, jeopardising milk storage, or creating a situation where women feel pressured to skip pumping breaks – either due to boss pressure or for fear that colleagues will be upset – could all fall under this," Thomas says.
This week is World Breastfeeding Week, and the ideal time to promote #ItTastesLikeLove, a campaign Thomas has spearheaded for the past two years.
The
benefits of breastfeeding
are well established, from promoting an infant's optimal growth and development to reducing the risk of illness and death from infectious diseases, according to the World Health Organisation (WHO).
"WHO says normalising breastfeeding so that every baby is exclusively breastfed to its guideline of six months – currently the figure is just one in three globally – then 800,000 more children would survive each year," Thomas says.
"It would also save US$300 billion in health care costs. Right now breastfeeding helps prevent an estimated 20,000 deaths from
breast cancer
." If more women breastfeed and for longer, tens of thousands more babies could survive.
There are also environmental benefits to consider. "Normalising breastfeeding will help reduce the environmental impact of formula, usually made from cow's milk – the dairy industry creates large amounts of greenhouse gases and is water- and energy- intensive, while breast milk is the original zero-waste superfood.
"In Britain, scientists at Imperial College London found that if every mother met WHO nursing targets it would be equivalent to taking more than 77,000 cars off the road each year."
Thomas says while the changes to the law in Hong Kong are welcome, it's important they are put into practice.
Sandy Lee (not her real name) agrees. The 33-year-old works for a boutique law firm based in Hong Kong. Two years ago, after the birth of her second child, colleagues ridiculed her for storing breast milk in the office fridge.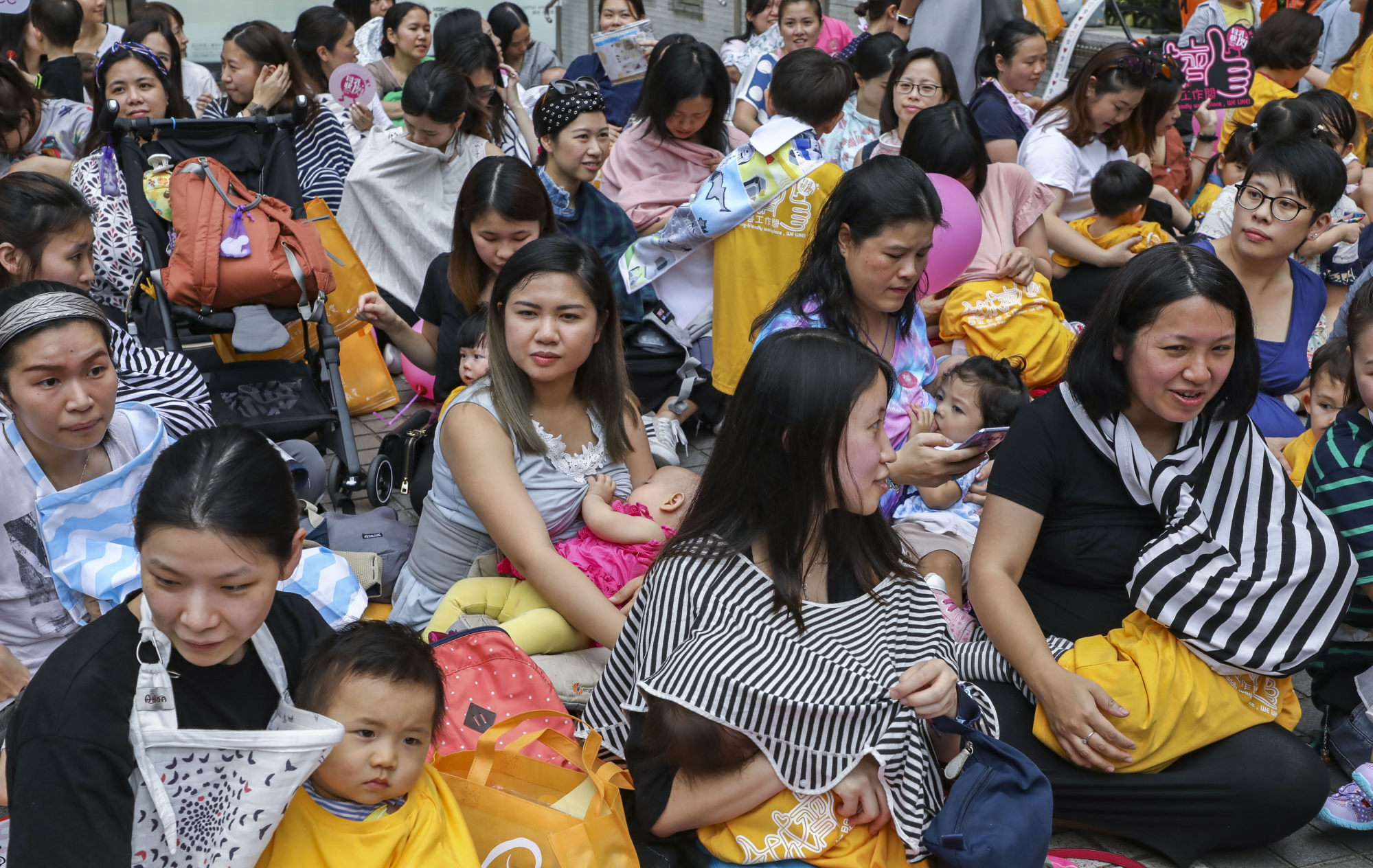 "The laws are long overdue but it's vital employers and staff fully understand what constitutes discrimination," says Lee.
The Equal Opportunities Commission advises women to file complaints to employers if they feel they have been discriminated against at work because of breastfeeding.
Thomas says: "I think the big challenge is that although authorities want more women to breastfeed because at a public health level it saves lives and money, they aren't putting in place enough measures to encourage that to happen.
"So rather than ensuring society is a welcoming place for breastfeeding to thrive, the pressure is on mothers to juggle it all with minimal support."
Thomas says a lack of lactation support in hospitals and woeful maternity leave in Hong Kong are also areas of concern.
"Hospital staff still seem more concerned about modesty than helping new parents with lactation, so parents are forced to find extra money to pay for private support and aftercare.
"
Maternity leave has only just moved up to 14 weeks
, but if we want women to breastfeed exclusively for six months, why are we insisting they return to work earlier? Or why aren't there legal requirements for companies and businesses to provide suitable spaces for pumping or direct feeding at work?
"Even with the new law there isn't anything that encourages feeding. Protecting from discrimination is the bare minimum, really."
Thomas says her desire to set up the #ItTastesLikeLove campaign was fuelled by frustration.
"I've long been frustrated by the misogyny, sexism, and contempt that women endure, particularly in the workplace and in health care.
"Motherhood felt to me a perfect storm of that – we're often infantilised during pregnancy, face obstetric violence and a lack of consent in labour and childbirth, and then when it comes to nurturing our offspring we are often set up to fail by governments, employers and a society that expects us to build the economy as if we have no children and raise children as if we have no work.
"Everyone from WHO to local medical workers are urging more mothers to breastfeed, but there are hurdles at almost every stage."
Want more articles like this? Sign up for Life and Culture enewsletters here.