Wellness
Get more with myNEWS
A personalised news feed of stories that matter to you
Learn more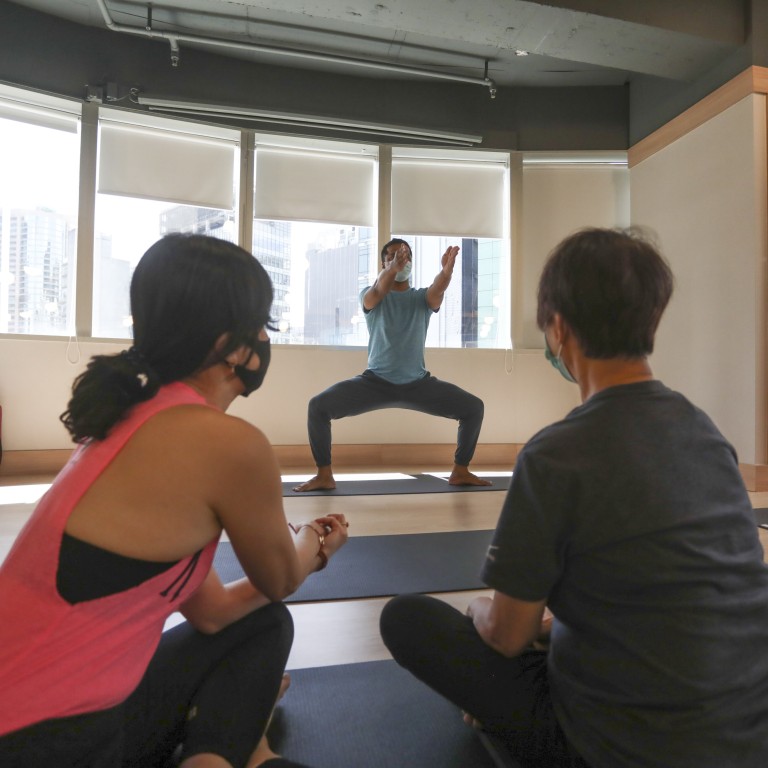 Yoga's healing power revealed to cancer survivors, former drug abuser – improving their mobility, strength and energy and reducing their anxiety
The Andiappan Yoga Community offers free community yoga classes to cancer patients, recovering drug addicts and others with special needs in Hong Kong
Yoga poses and breathing have been shown to relieve physical symptoms, reduce stress and build self-confidence
Anyone who has been given a cancer diagnosis will likely experience extreme anxiety. Heightened stress levels weaken the body's immune response and lower the pain threshold, impeding its response to treatment and recovery. The physical and mental side effects of surgery, radiation and chemotherapy used to treat cancer can also be debilitating.
A potential way to counter this is through practising yoga.
Cheng Ying-lan was diagnosed with stage 4 breast cancer in 2017. Lan underwent chemotherapy for 18 weeks, and had a mastectomy, the surgical removal of her right breast. Radiotherapy followed.
"The first thing that I felt when I heard the words 'breast cancer' was fear. Fear that I would not survive, fear of the debilitating treatments I would have to endure, fear of the ensuing side effects and the impact on my mental health," recalls 75-year-old Cheng.
In 2018, the Hong Kong Breast Cancer Foundation (HKBCF) introduced Cheng to yoga. "I had no idea about the impact that yoga could have for a cancer patient until I went through it myself," she says.
Cheng's chest and shoulders were extremely stiff and sore after surgery and radiation therapy. "I was unable to lift my right arm and touch my back. Now I am able to lift both of my arms and comfortably place them on my lower back. I never thought I would be able to do this," she says.
She credits regular home yoga practice for her recovery and has not missed her weekly class for the past three years.
"My yoga practice allowed me to prove to myself that I could go back to feeling strong, which was so empowering," says Cheng.
The Andiappan Yoga Community (AYC), a non-profit, volunteer organisation in Hong Kong, conducts the classes that Lan and many other cancer patients attend. Yoga teacher Yoganath Andiappan started AYC in 2010. He is also the founder of Anahata Yoga, which offers yoga classes in the city.
"I came to Hong Kong in 2003, during the peak of
the Sars (severe acute respiratory syndrome) epidemic
, when yoga therapy was not as well known as it is today. The mission of AYC is to share yoga with those who have special needs or who may not be able to afford yoga classes," explains 39-year-old Andiappan.
A second-generation yogi, he started learning yoga when he was two years old from his father, the late Asana Andiappan, a renowned yoga master from Chennai, southern India, and the author of more than 25 books on yoga.
Andiappan also started the International Yoga Academy to run yoga therapy training programmes. It has trained and certified AYC's 631 volunteer teachers. Since its inception, the NGO has taught 25,000 hours of yoga to 2,300 participants, through more than 70 community projects.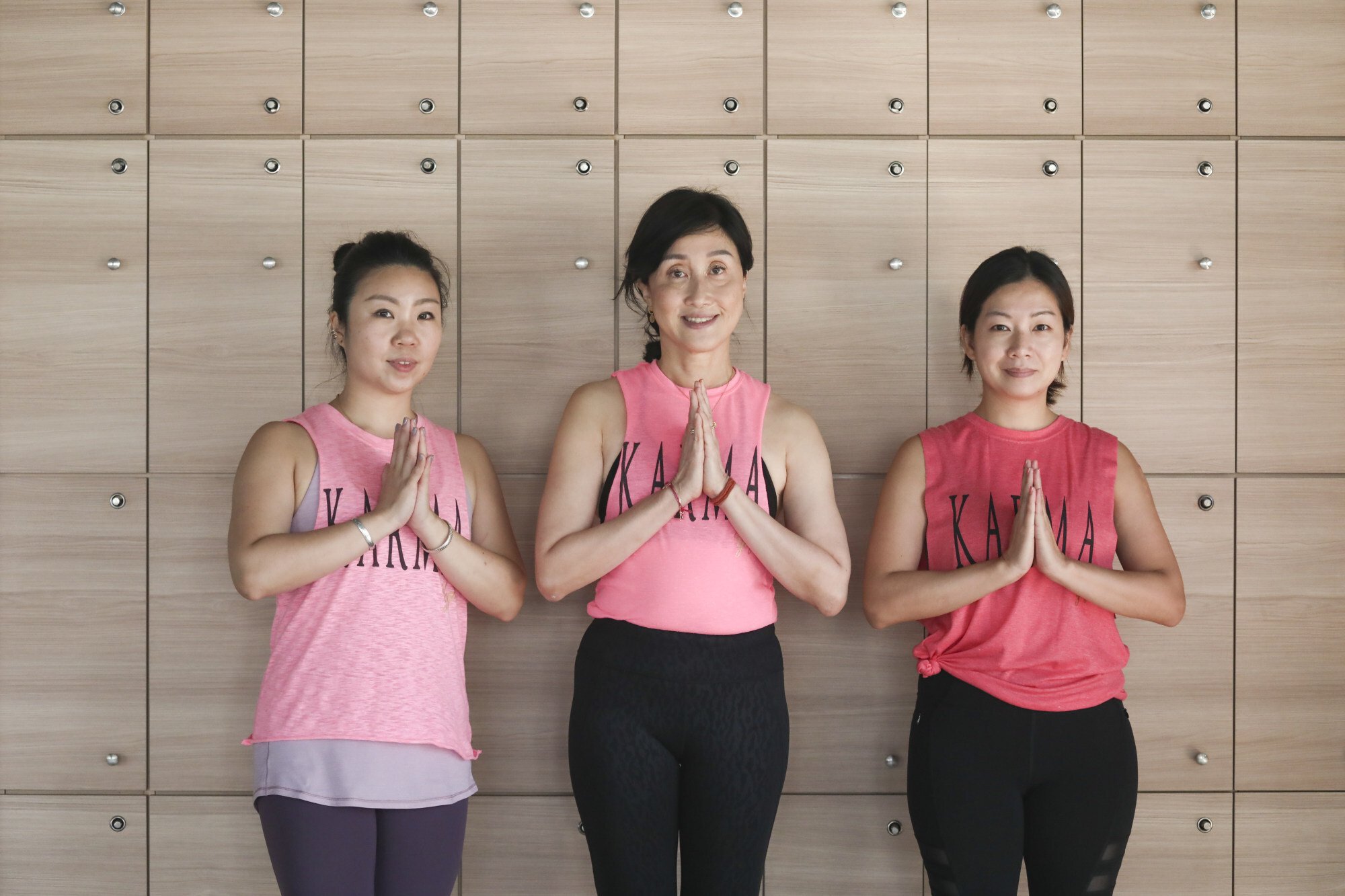 AYC conducts a dozen yoga community classes per week, offering free yoga therapy classes to cancer patients, people suffering from other serious ailments, the elderly, and people in drug rehab.
"I was motivated to start AYC to propagate the knowledge and teachings of my father who dedicated his life to studying and teaching the therapeutic benefits of yoga," says Andiappan, whose father established the Asana Andiappan Sundara Yoga and Natural Living Development Trust in 1950 in Madras, as Chennai was then called; it provides yoga therapy to people with various ailments.
"Breast cancer patients suffer from fatigue, pain and numbness, and loss in bone density. Yoga is a gentle and effective way to help address the physical symptoms, reduce stress and build self-confidence," says Andiappan, who holds a PhD in yoga therapy (specialising in the effect of yoga on breast cancer patients) from the Tamil Nadu Physical Education and Sports University, a state-run university in Chennai.
Hazel Chan, a yoga teacher with AYC since 2015, conducts classes for breast cancer patients. "Yoga looks at both the physical and mental aspects of the patients. Our classes combine gentle yoga poses and breathing exercises, and we tailor the sequence with a focus on improving mobility, strength and energy levels," says Chan, 40.
"After a mastectomy, patients experience pain in the upper chest and upper arms and have limited movement in the joints. The cat pose (marjaryasana) improves the mobility of the spine. The fish pose (matsyasana) helps to release the stiffness in the shoulders, chest and upper back," says Michelle Toh, another AYC volunteer who teaches yoga to cancer patients.
Other poses that she teaches are legs up the wall (viparita karani), pyramid pose (parsvottanasana) and seated forward bend (paschimottanasana), all of which help stimulate circulation and prevent fatigue, says Toh.
Long-term Hong Kong resident Jaymee Kwan was diagnosed with breast cancer in 2016. Surgery, chemotherapy and radiotherapy followed. Kwan had a relapse in 2018 and has been on oral chemotherapy since then. The HKBCF introduced Lee to yoga in 2016 and she has been attending weekly classes for the past five years.
"Practising with fellow cancer survivors and teachers who understand me gives me a sense of community. It helps to talk to people going through similar struggles and to be able to ask questions in a safe environment," says Kwan, 38, a clinical psychologist.
Kwan says yogic breathing (pranayama) has helped her to slow down, and reduces her anxiety levels. "My breath is the one thing I always come back to that helps me face the fear and panic," says Kwan.
AYC also offers free classes to those in drug rehab. "Many people who develop substance use disorders are afflicted with mental disorders. The practice of yoga helps prevent anxiety, mood swings and depression. Studies have shown that yoga results in increased levels of Gaba (gamma-aminobutyric acid, a neurotransmitter) in the brain. Low levels of Gaba are associated with anxiety and depression, conditions considered to underlie addiction," says yoga teacher Ching Yee-mak, 45.
Wai (not her real name), a Hong Kong resident, was 16 when she became addicted to heroin, cannabis and midazolam. After two decades of substance abuse, she underwent detoxification and rehabilitation. Wai started taking AYC's classes last year through a charity that supports former drug abusers.
"Yoga was challenging. It opened my mind and my body. It enlivened places that had been dead for so long and through the practice I found a refuge from feeling like a prisoner of my own thoughts. Practising yoga makes me feel good about myself, and since so much of my addiction had to do with feelings of 'being less than', it gives me strength and courage," says the 40-year-old.