Wellness
Get more with myNEWS
A personalised news feed of stories that matter to you
Learn more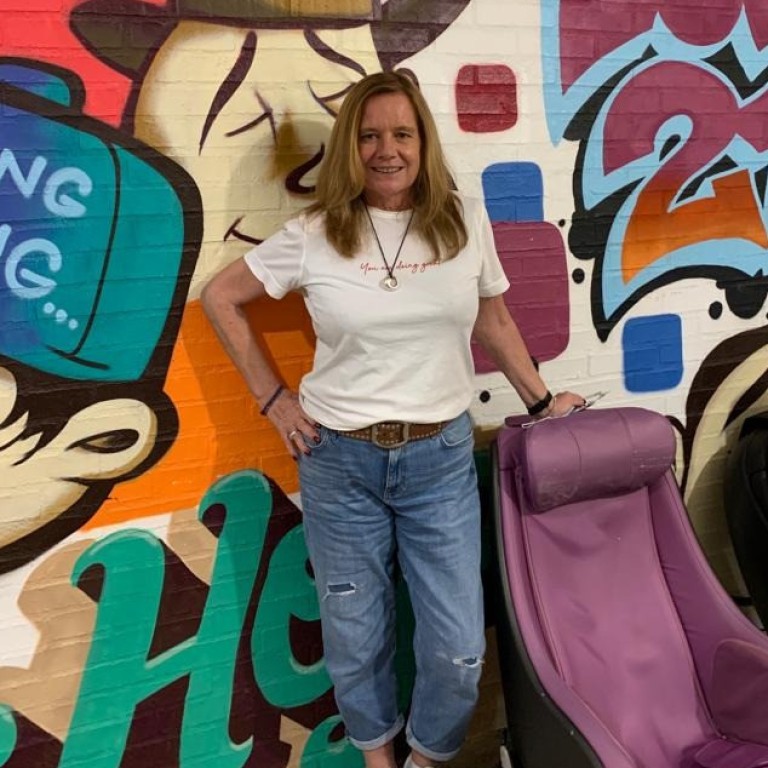 Retired HSBC banker embraces role helping teens with Down's syndrome and other intellectual disabilities in Hong Kong do sports and eat healthy meals
After 36 years at HSBC, Carmel Armstrong is chief operating officer of the Love 21 Foundation, a charity helping teens with intellectual disabilities be active
Its latest initiative is a dragon boat team that has been practising for six weeks ahead of a regatta organised with the Royal Hong Kong Yacht Club
Kind-hearted may not be the first word that springs to mind when you think of a banker, but Carmel Armstrong proves the exception.
After working for HSBC in Asia for 36 years, Armstrong decided to retire and volunteer for local Hong Kong charities. Through this work, she met
Jeff Rotmeyer
– and her life suddenly changed.
After he had seen one too many young adults with Down's syndrome die early, Rotmeyer set up the Love 21 Foundation in the city in 2017. Its mission is to extend the lives of people with this condition and to help others with intellectual disabilities by teaching them and their carers about preparing nutritious, healthy meals, and encouraging them to be physically active through sports programmes.
The Canadian, who is also the founder of ImpactHK, a charity helping the city's homeless, could see how Armstrong's years of experience and many contacts in Hong Kong could prove useful. In March, she became
Love 21's chief operating officer
.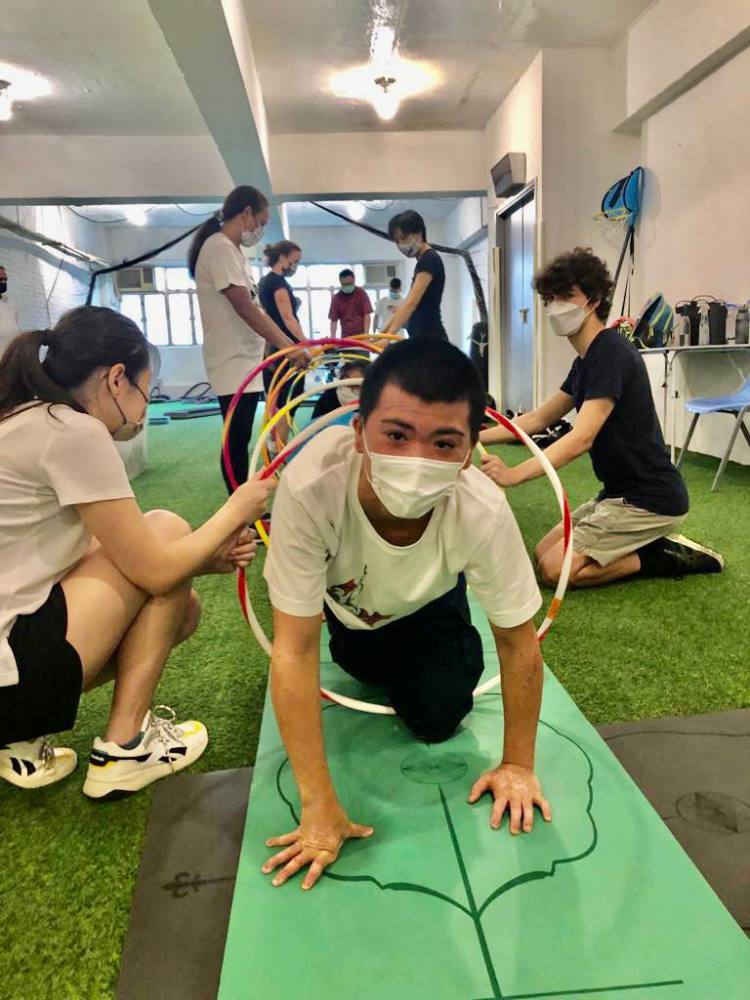 It's fair to say she finds her work a little more fulfilling now than in her three decades in the world of international finance. "I used to go to work for a bonus. Now I go for hugs and kisses – and I get a lot of them," she says. "When I began working for Love 21, I immediately knew I'd found my home and what 36 years in HSBC had been leading up to. It was all a training programme for this.
"I was the chief risk officer for
HSBC
in a number of countries, which required leadership and organisation. They are skills that I use now to ensure we have governance in place at [Love 21], which you need if you are getting major funding from the government and corporations. But it's the rewards you get when you see the development of the boys and girls here that makes all the difference."
That's not to say that her work isn't demanding and intensive, but when it comes to job satisfaction there can't be many that are much better.
"A 14-year-old boy started taking lessons with us recently who is autistic. He wasn't able to complete a 45-minute circuit training lesson on his own. He is now capable of doing any lesson by himself and he can follow instructions, all in the space of four months. When you see someone develop like that it is so rewarding," she says.
Despite – or, perhaps, because of –
the coronavirus pandemic
, the popularity of Love 21 has exploded in 2021, with 178 members now taking part in nearly 300 classes a month.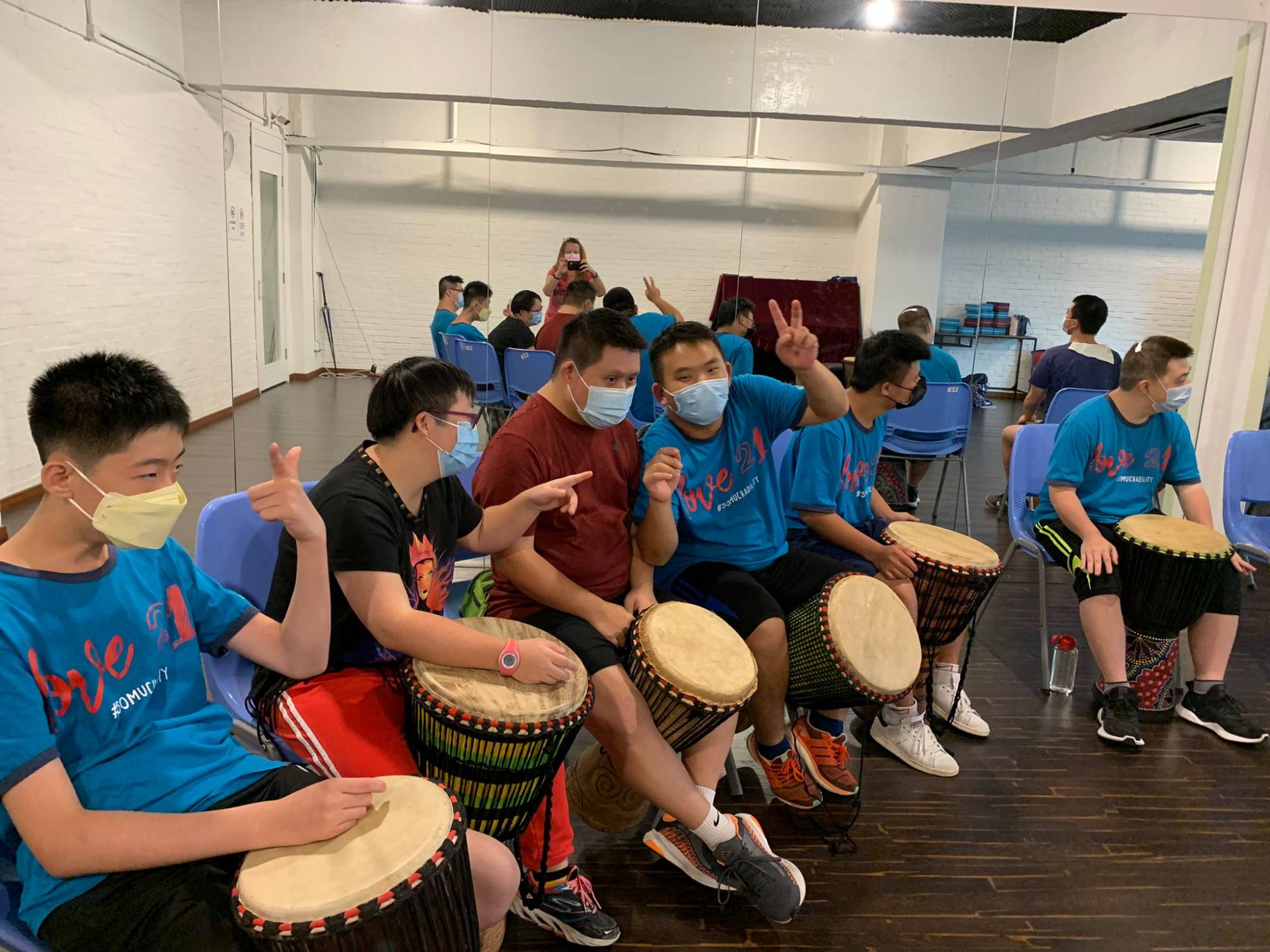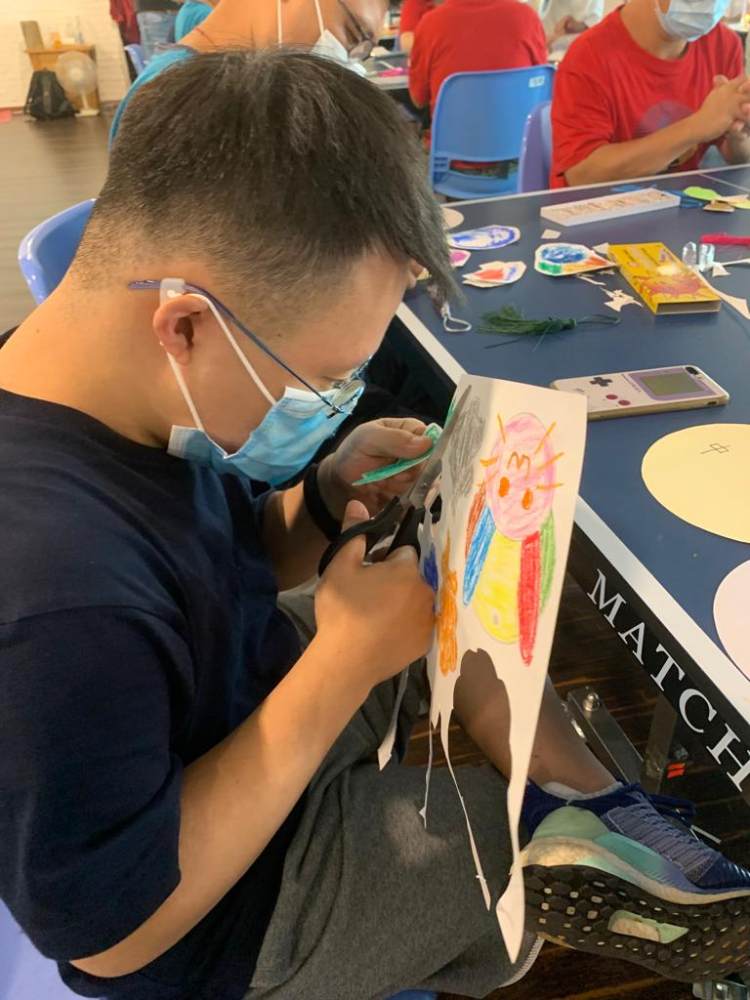 The organisation works with low-income families who have a child with Down's syndrome or other learning disability, offering classes in sport and fitness, holistic support programmes such as yoga and meditation, and nutrition and cooking classes to teach the importance of healthy eating. The nutritional programme also provides parents with guidance and education on a healthy diet for their children.
"Since we started this, 58 members have lost over 90 kilos [198 pounds] between them, 27 have reduced their blood pressure, seven have come off blood pressure tablets, and kids who were clinically obese at the beginning of the programme no longer are," says Armstrong.
Since the launch of its comprehensive nutrition programme in 2021, Love 21 has expanded its offerings to include a range of sports classes, in which volunteer coaches and instructors teach activities including dancing,
Pilates
, rugby, soccer, basketball, mini-hockey and
martial arts
at its centre in Diamond Hill, East Kowloon.
Its latest endeavour is a dragon boat team that will take part in an internal regatta at Middle Island, on Hong Kong Island's Southside, on September 26. Young adults at Love 21 have been practising there for the past six weeks for the event, called the Royal Hong Kong Yacht Club (RHKYC) Charity Foundation x Love 21 Dragon Boat Training Programme.
"To give these kids the chance to get out on the water gives them a whole different perspective as it's so visual. We have one boy called Dicky [Yuen Chung-ki], who was frightened of water, but now he's out in open water as part of our
dragon boat
team and he loves it," says Armstrong.
"It's all about giving them the chance to do these things in a safe environment and to try something that they end up really enjoying.
"Often, the kids are told they can't do something, but actually they really get into it. Once they begin to do things on their own, they gain the confidence to do more, and before you know it, they are looking to try something else.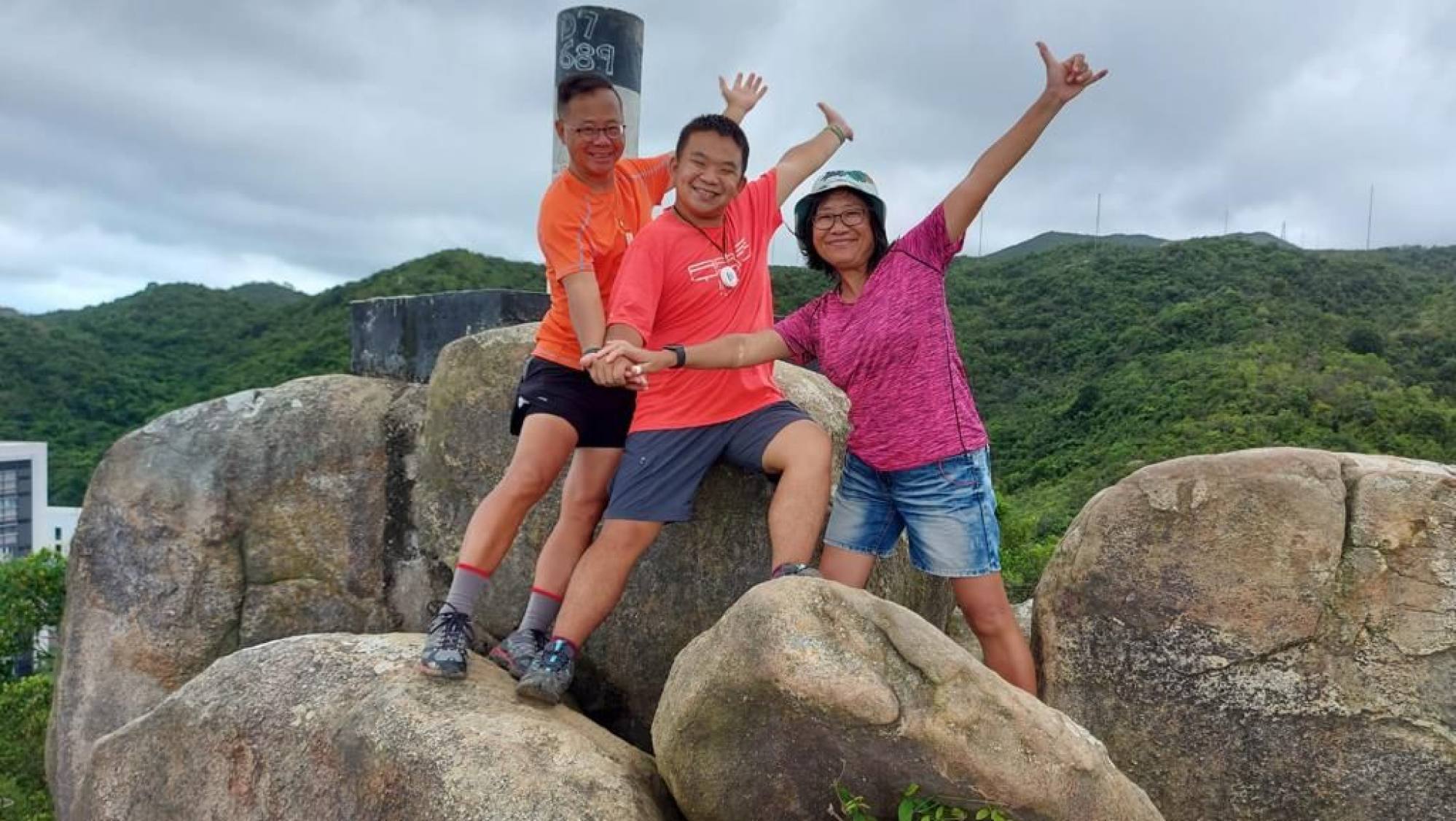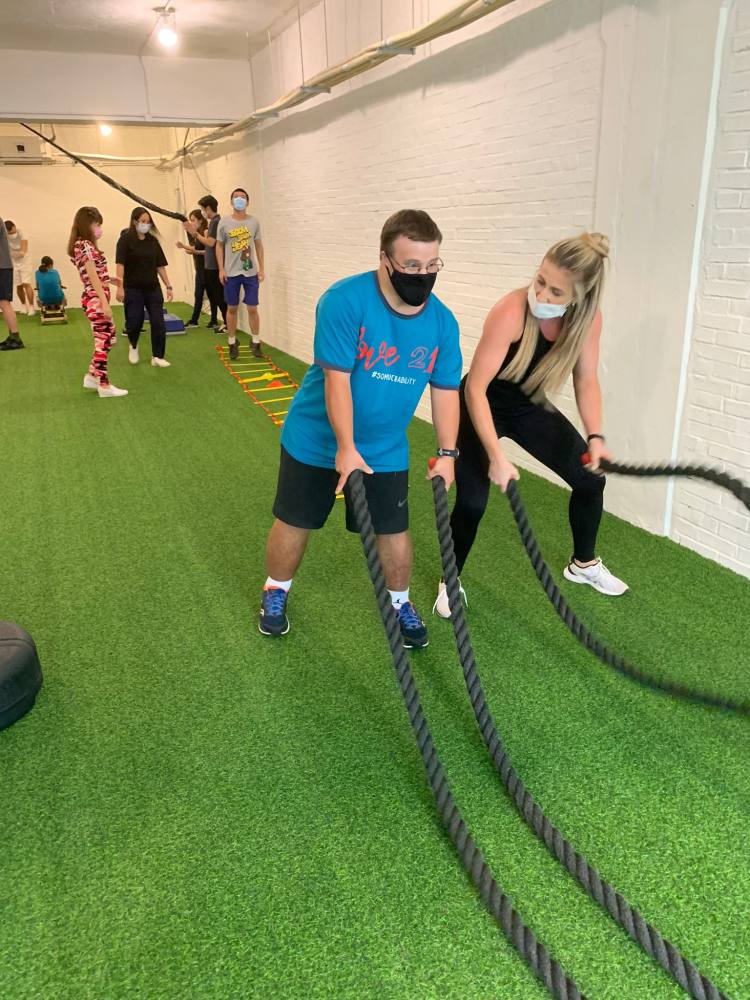 "We really want to try to raise awareness and show just how talented these children are."
Dicky joined Love 21 five years ago, and has enjoyed the activities the organisation offers, his mother, Lam Fung-ling, says. "We've noticed measurable improvements in Dicky's overall health, such as better balance and coordination, as well as an increased willingness to take risks and try new things.
"Thanks to the dragon boat training, Dicky is no longer afraid of going out on the water or any other aspect of training on it. He has engaged well during practice, and has followed the instructions of the teachers and volunteers."
Most impressive of all is that every course Love 21 runs is free, and not even the perils of living amid a pandemic have knocked the staff and volunteers off their stride.
"We've recently expanded into providing counselling support for the parents of our community, which is more important now than ever because of the stress brought on by Covid-19. A clinical psychologist joined us in April, who provides
counselling
to more than 20 of our families. They have had over 100 hours of counselling so far," Armstrong says.
"Even during Covid-19, we never lost touch with our families. We would do classes of
Zoom dance or Zoom yoga
to keep the momentum going. Then, when we opened up and started doing socially distanced classes, word soon got around that we were up and running again.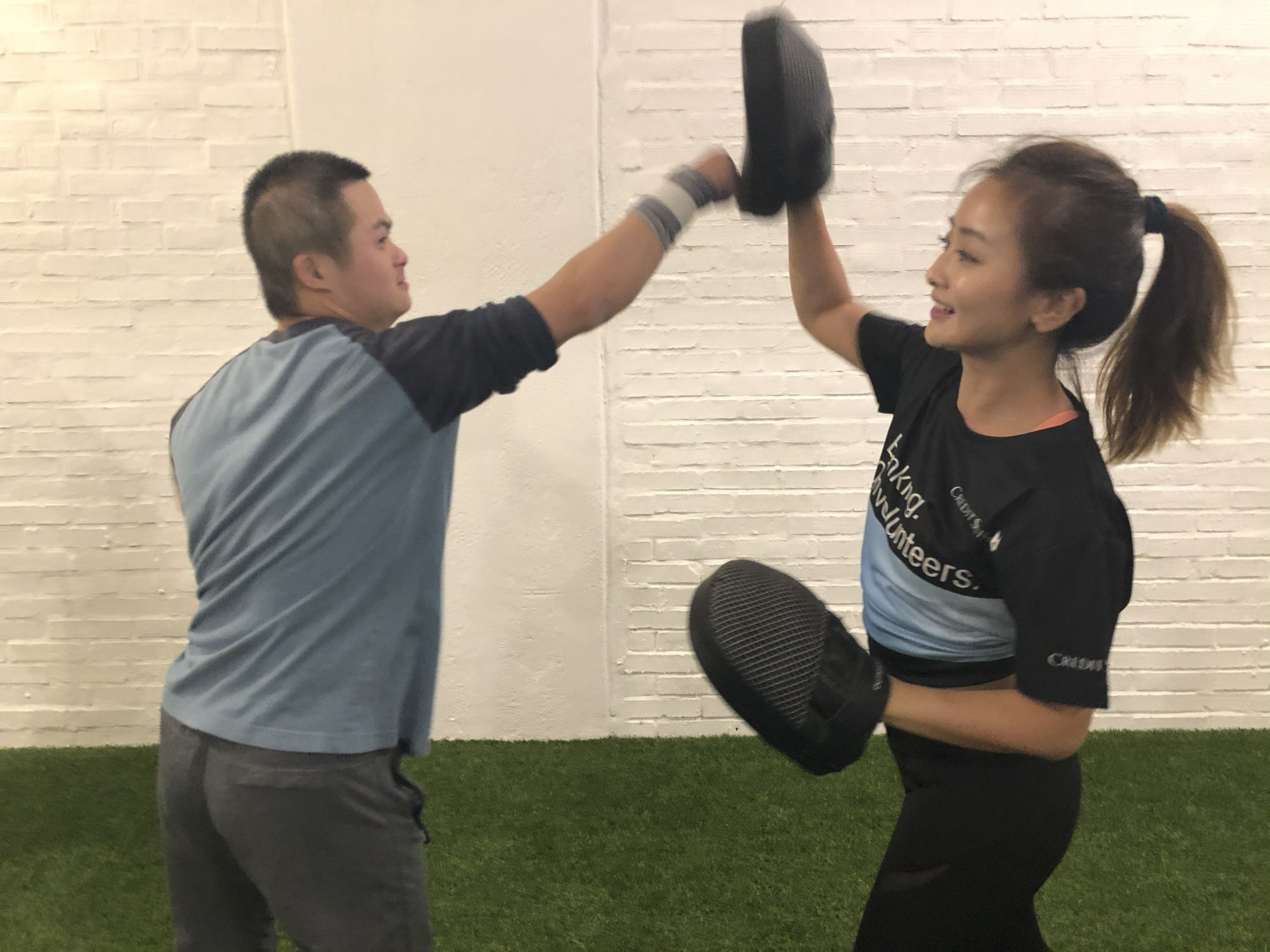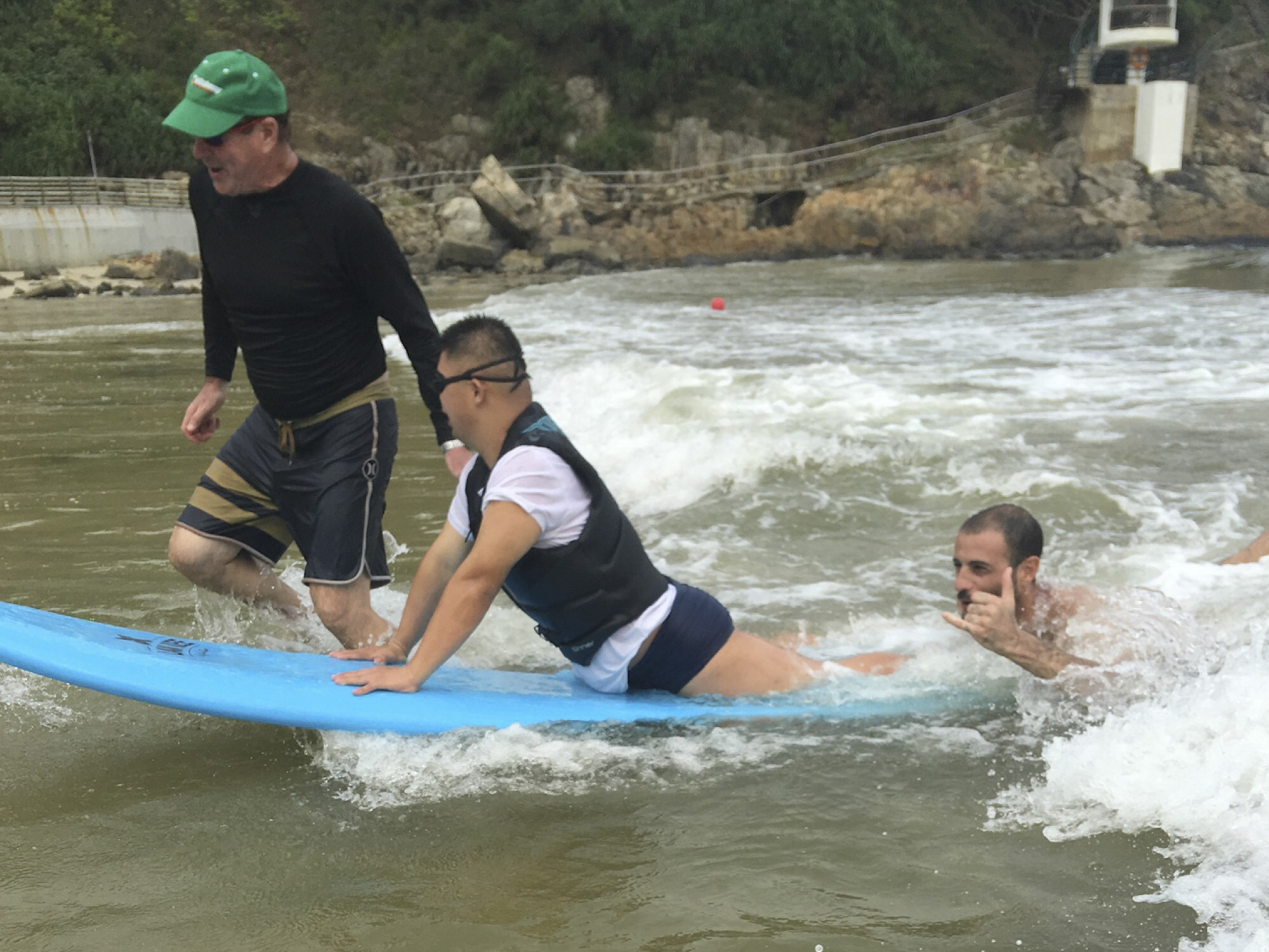 "Since then we've been able to expand and expand. I don't think there is a club in Hong Kong that does the array of sports and activities that we do."
Families interested in joining Love 21 can use the following link to make an
appointment
.