Wellness
Get more with myNEWS
A personalised news feed of stories that matter to you
Learn more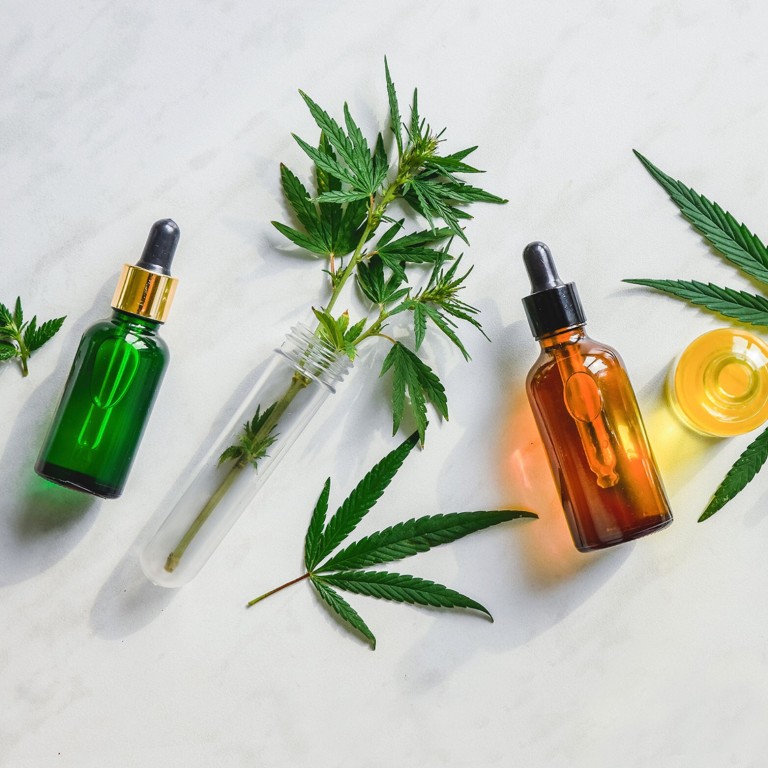 Why CBD is so popular in stressed out Hong Kong – whether in drinks, food, oils or cosmetics: it offers relief from anxiety without a doctor's prescription
Cannabis compound CBD, sold in coffee, beer, cookies, cosmetics and oils, is being embraced by growing numbers of Hongkongers. Some are giving it to their pets
A bodybuilder prefers CBD's soothing effects over melatonin, which leaves him feeling 'groggy'; a filmmaker with depression uses it to help with insomnia
When Joyce Chen* returned to her native Hong Kong in April 2019, she was looking forward to a happy reunion. After six years in Los Angeles, she felt it was time to reconnect with her family before deciding where her filmmaker career would take her.
She could not have imagined the effort to readapt to the city, which was wracked by heavy protests. "I was affected by what was happening in Hong Kong, but I was also emotionally exhausted by my new work," she said. "I started having anxiety and sleeping issues."
For months, Chen tried to lower her anxiety by alternating between different workout routines including distance running, kick-boxing – and sometimes meditation – only to make herself even more exhausted. She was seeing a therapist, but decided to complement her psychotherapy sessions with CBD.
Over the past year and a half, CBD –
short for cannabidiol
– has become the city's latest "it" product, found in oils, coffee, beer, cookies, gummies, cosmetics and even pet food. CBD-infused merchandise has been embraced by Hongkongers looking for a new way to relax.
CBD is one of over 100 chemical compounds, known as cannabinoids, found in the cannabis or marijuana plant. Tetrahydrocannabinol (THC), the main psychoactive cannabinoid found in cannabis, gives users the "high".
In Hong Kong, cannabis and products that contain THC are illegal, although in many parts of the world, including almost all of North America, it has gained legal status. CBD is legal in Hong Kong as long as it is not marketed as having therapeutic effects.
For many Hongkongers who use CBD, it has transcended the status of "trendy product" and become part of their well-being routine. In Chen's case, it has helped regulate her anxiety, which was causing
insomnia
.
"CBD doesn't cure my
depression
; therapy is the tool I use there. But it helps me sleep properly so I can deal with my mental health every day," Chen said. "I can't recall how many breakdowns I had due to not being able to sleep."
Karen Ng is the co-founder of Green Rice, one of Hong Kong's largest importers of CBD products. She and her partner Justin Sun started the company with the idea of supporting
people with mental health issues in the city
.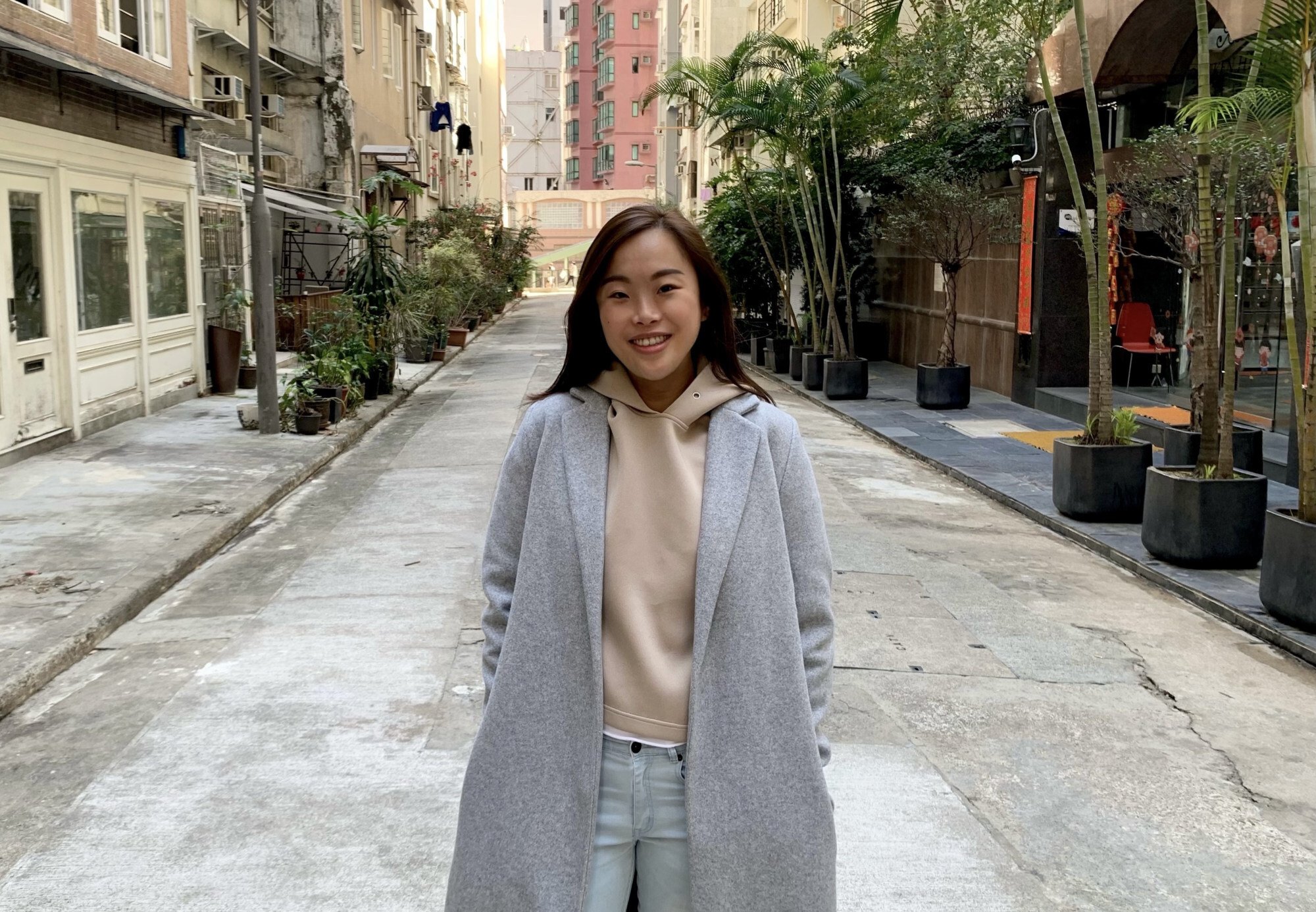 Ng turned to CBD after suffering the after-effects of prescription anti-anxiety pills. "I hated them. When I was taking them, I was not able to control myself. I was just numb, and I couldn't get better," she says.
CBD's possible side effects – which include tiredness, drowsiness, and diarrhoea – are less intense than other anti-anxiety medicines she tried, Ng said.
She believes the natural oil benefits our bodies more. "It is non-addictive, non-psychoactive," Ng says. "Its effects on the endocannabinoid system help regulate mood, pain, stress, appetite and sleep, without any big side effects."
Ng has noted that most of Green Rice's regular clients are people who are not satisfied with pharmaceutical medications. "I meet many customers who hate pills and their side effects, or people who don't feel any effects from medication any more," she says.
Among them is Lynus Woo, a 26-year-old personal trainer and bodybuilder. He started to use a CBD roll-on balm, or "stick" daily after taking melatonin pills that made him wake up feeling groggy, causing him anxiety.
"I start work around six or 7am, and I usually stop at 9pm," he said. "Because my job is physically demanding, I can't afford to be tired."
The balm he uses is not intended to help him sleep as melatonin did, Woo explains, but it helps soothe his aching muscles, allowing him a pain-free night's sleep.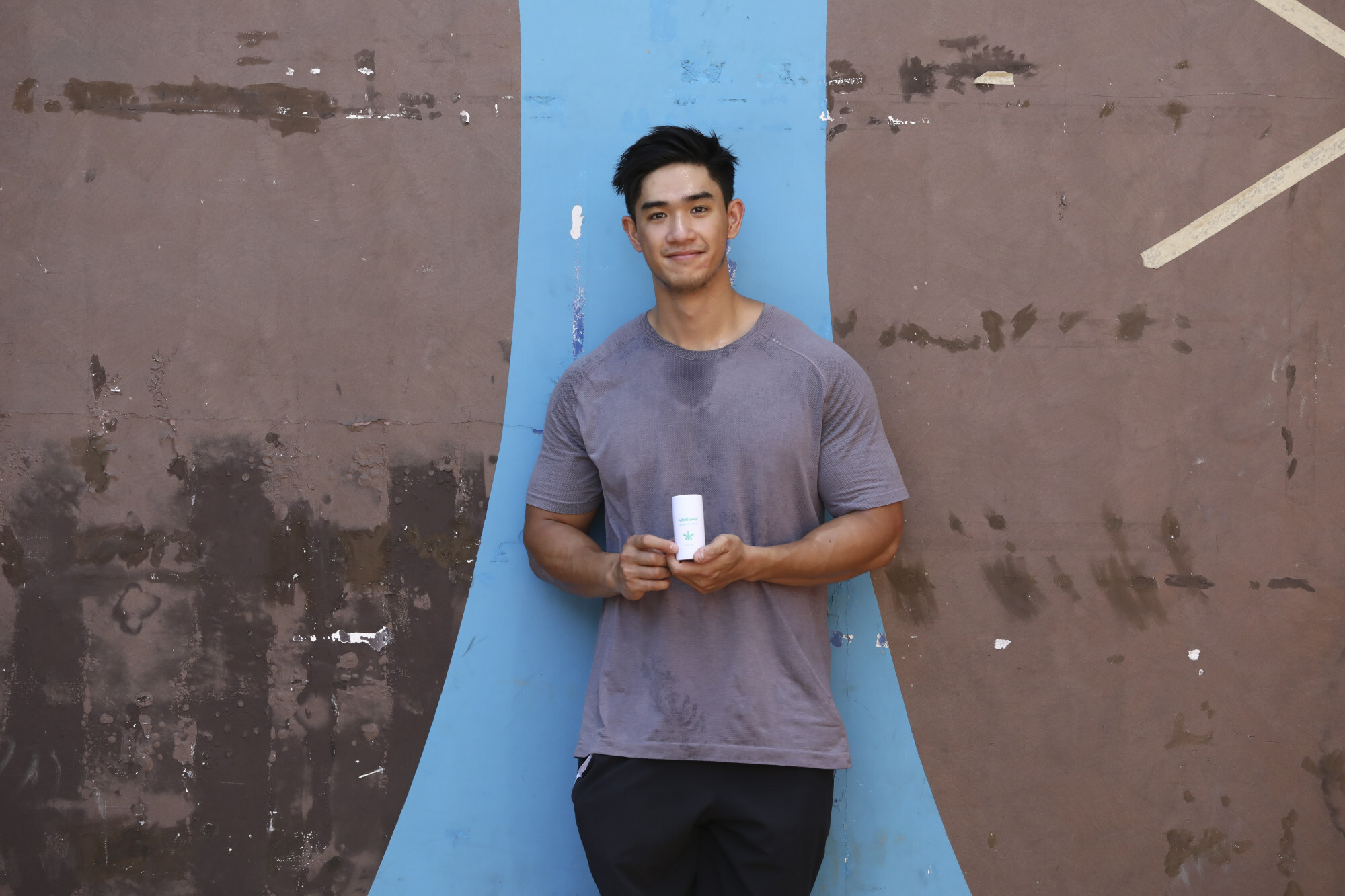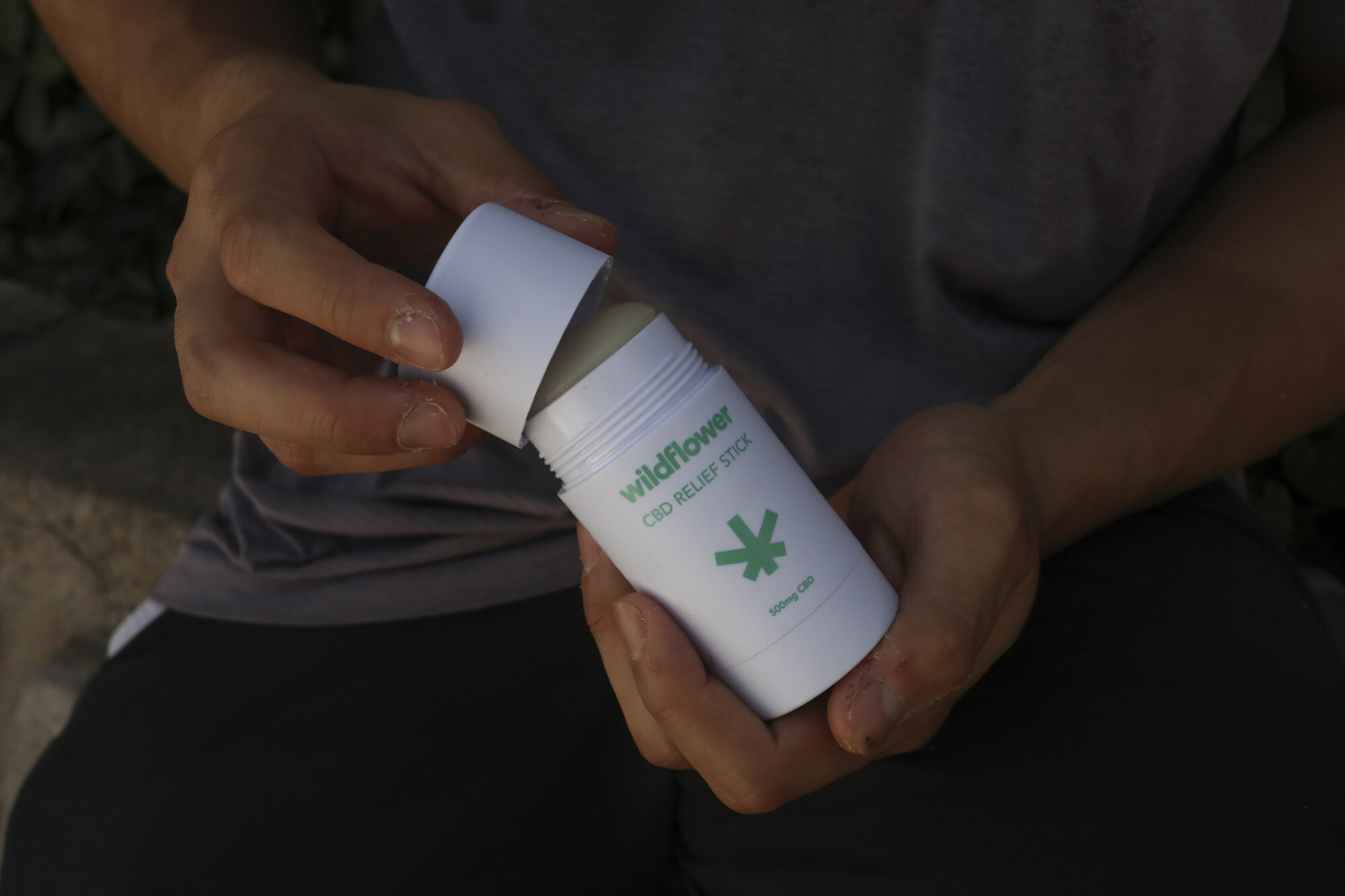 Hongkongers' generally poor mental health might be one of the main reasons behind CBD's success, Ng says. One of Green Rice's bestselling products is in tincture form, using a stopper to apply droplets on or under the tongue for quick absorption into the bloodstream.
"This product is usually used by people for heavy anxiety, difficulties getting to sleep," she says.
"Hong Kong is unfortunately a great place to sell CBD," Ng says, because many residents are stressed and on the verge of burnout. "The protests and the pandemic certainly didn't help."
In 2019, 61 per cent of Hongkongers were considered to have poor mental well-being. According to Dr Michael Eason, a psychologist and clinical counsellor at Lifespan Counselling in Hong Kong, the city suffers from a dual disadvantage.
"Culturally, Hongkongers stigmatise mental-health issues and keep them taboo. Also, a large section of the population lacks cutting-edge education around the biological and genetic influences on mental health diagnoses," he says.
Chen found it more difficult to talk about her mental health struggles once she was back in Hong Kong.
"We don't feel comfortable sharing our stress with our colleagues, it's shameful. And we don't want to burden our family with it. We just accumulate a lot of stress, and therapy is so expensive here and takes so much of our time, so we don't go," she says.
In such environments, people are eager for alternative cures or treatments such as CBD, says Eason. He approves of this, up to a point. "There have been respected studies which suggest CBD can assist certain people with anxiety, stress, depression and insomnia," he says.
However, he notes that there have not been many thorough studies, particularly with regard to dosage and long-term effects. "I strongly recommend speaking with a medical doctor before taking CBD, particularly if you are on other medications to treat mental health."
Indeed, the US Food and Drug Administration has not approved a marketing application for cannabis-derived products, including CBD, for the treatment of any disease or condition. The agency recognises the potential therapeutic opportunities but continues its research, as the efficiency and the effects of cannabidiol mixed with other medicines remains unclear.
Chen, Ng and Woo believe that the biggest obstacle to CBD's popularisation is its association with cannabis. "It's either: 'cannabis is bad, so CBD is bad,' or 'cannabis is cool, so CBD is cool.' But this association hurts the reputation of CBD both ways," says Woo.
He believes more Hongkongers would be open to using CBD to support their mental health if it were not associated with cannabis. "We're quite used to herbal and natural remedies in Chinese culture," Chen adds.
* name changed at interviewee's request