Wellness
Get more with myNEWS
A personalised news feed of stories that matter to you
Learn more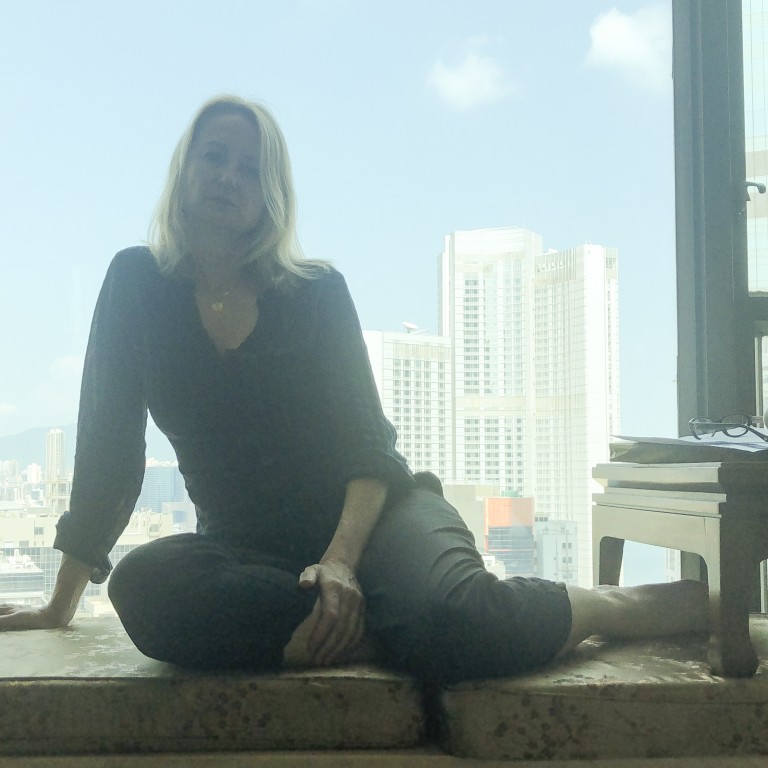 Explainer

|
How to survive world's longest coronavirus quarantine without losing your mind - a personal account
Like a trip to somewhere remote, have the right gear, know what you're in for and make sure there are people to call if things get messy, says Kate Whitehead
She exercises every day in her hotel room until she has an accident, sticks to a routine and calls friends – but the isolation still takes some getting used to
Do not take Hong Kong's three-week hotel quarantine, the world's longest, lightly – you've got to go in with a plan.
I approached it much like I planned trips to
North Korea
and Antarctica – made sure I had the right gear, knew the lay of the land and that there were people to call on in case things got messy.
Hong Kong's
quarantine
system is based on a capitalist system – the more money you have, the better your digs.
If you've got HK$180,000 (US$23,000) to spend on three weeks at the The Landmark Mandarin Oriental, Hong Kong (I hear that doesn't guarantee you a view but the meals are first rate) then lucky you – but no matter how fancy your room, you've still got to face the fact you're not leaving it for 21 days.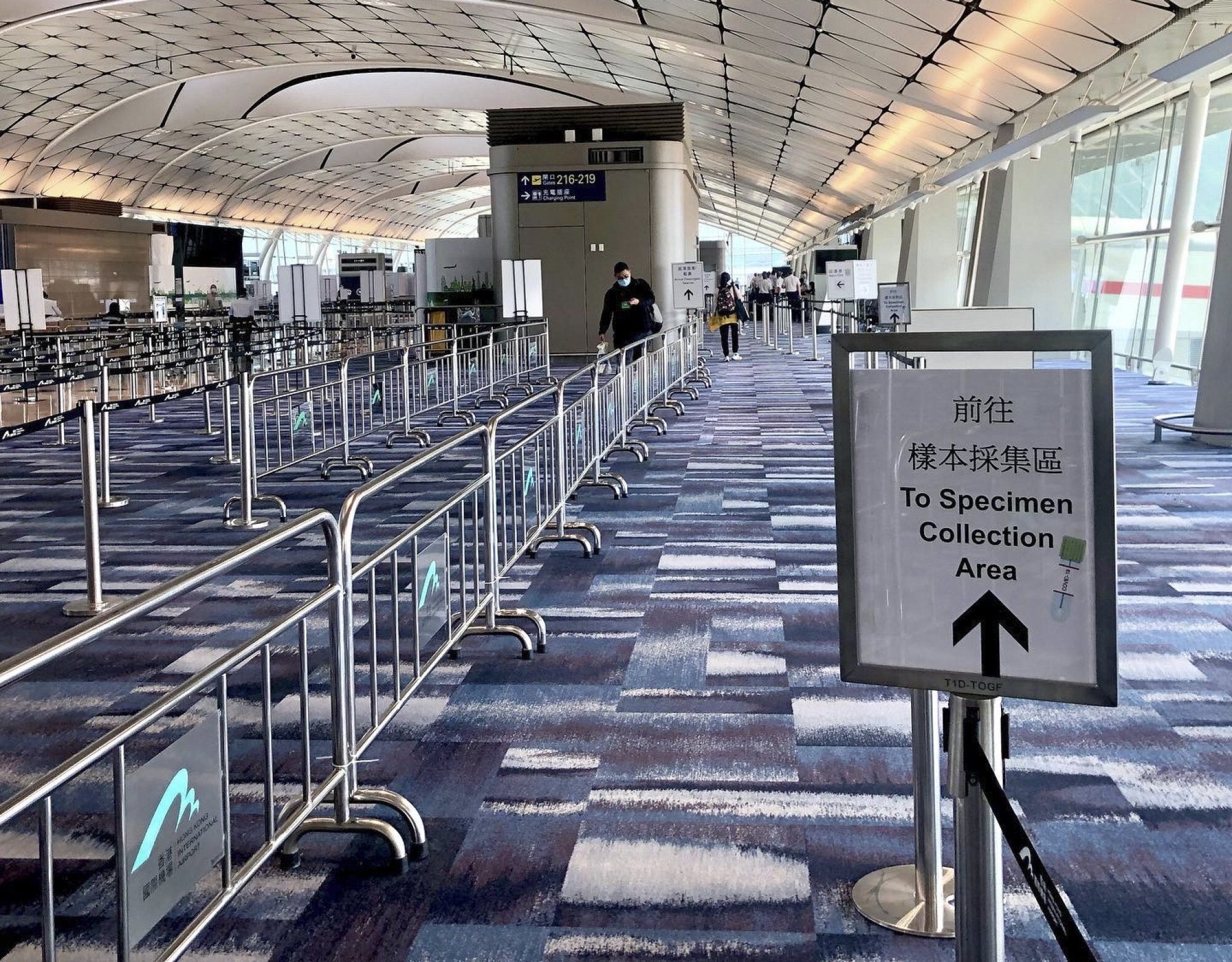 My preparations began before I left Hong Kong. I packed a case with comfortable clothes, books, a yoga mat, face masks, a mug, plate and cutlery, and a mini-vacuum cleaner and asked a friend to drop it off at the hotel. I was returning from a month in the UK and it helped to have not just clean clothes, but also a kit of things to entertain and pamper myself.
Like everything in the quarantine experience
, forewarned is forearmed. Friends warned me I should be prepared to be treated like a number on arrival at Hong Kong airport as I was processed through the Covid-19 testing system. Still, it didn't stop me feeling sad at seeing this formerly buzzy international airport looking like a wartime triage centre.
With true Hong Kong efficiency, the quarantine shuttle bus – a free service – arrives at the Lan Kwai Fong Hotel at Kau U Fong in Central four hours after my flight touches down. A man gets off at the same stop and we're ushered into a side entrance. When I've checked in, I gather up my bags and wish him luck.
"If you hear someone screaming that'll be me," he says jokingly, but his face is tense.
Three weeks is a long time to be confined in one room, so I spend the first day settling in and making the space as comfortable as possible, pushing the bed against the wall for more floor room and shifting the desk to face the window.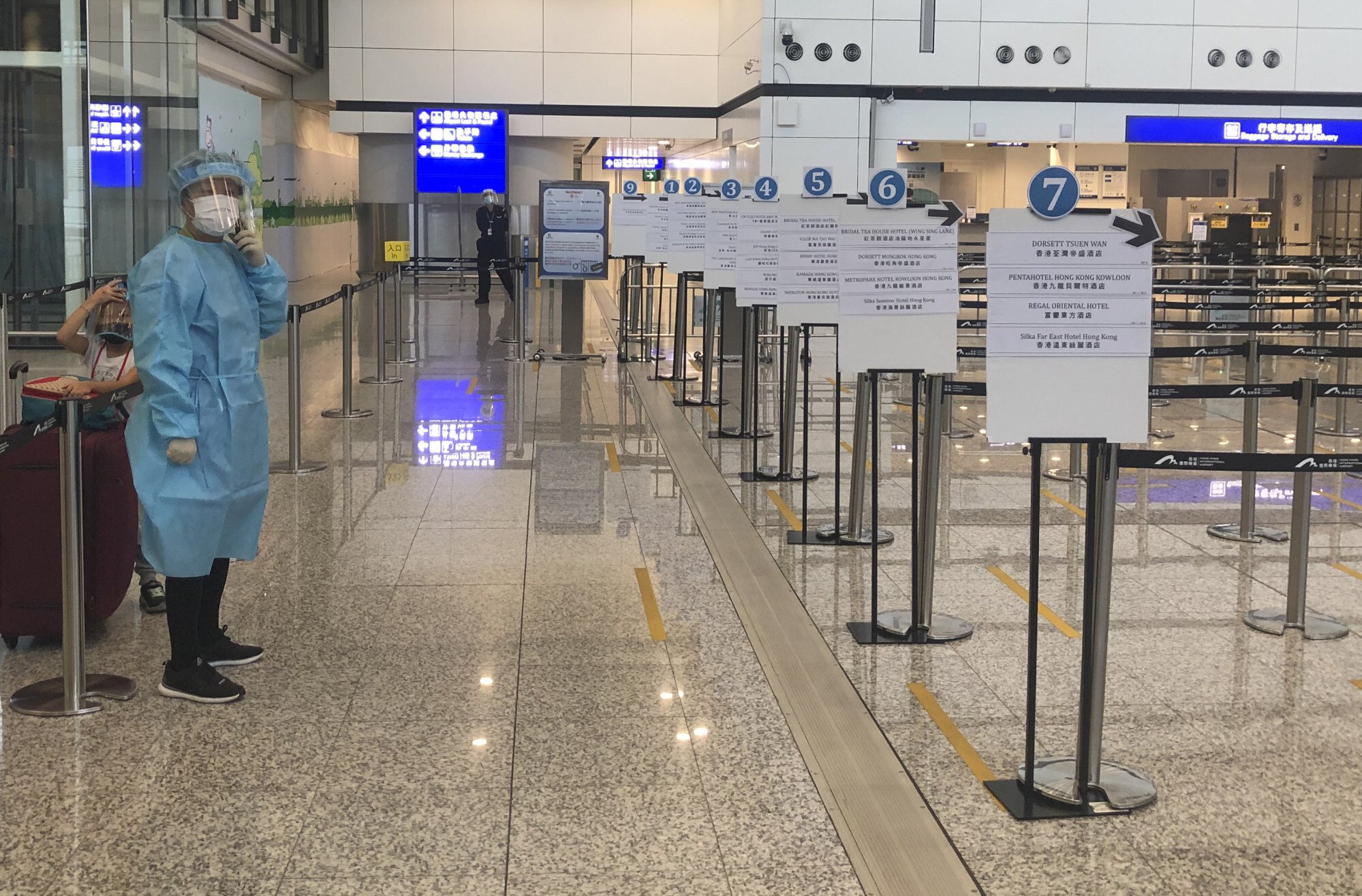 I have two ground rules from the outset: to not ruminate about how
there is no scientific basis for the 21-day quarantine
(there isn't, but thinking about it isn't going to help); and to establish a routine and do my best to stick to it, which means going to bed and getting up at the same time, keeping to a timetable for work projects and exercising an hour a day.
I rent a cross trainer from the hotel and pretend to walk to meetings or meals, taking five- to 10-minute breaks from my desk, as a way of breaking up the day and staying focused.
Exercise helps boost my mood, as does being able to open the window two inches – a luxury in the quarantine hotel world. I'm able to stick my arm out almost to my elbow and feel the sun on my hand.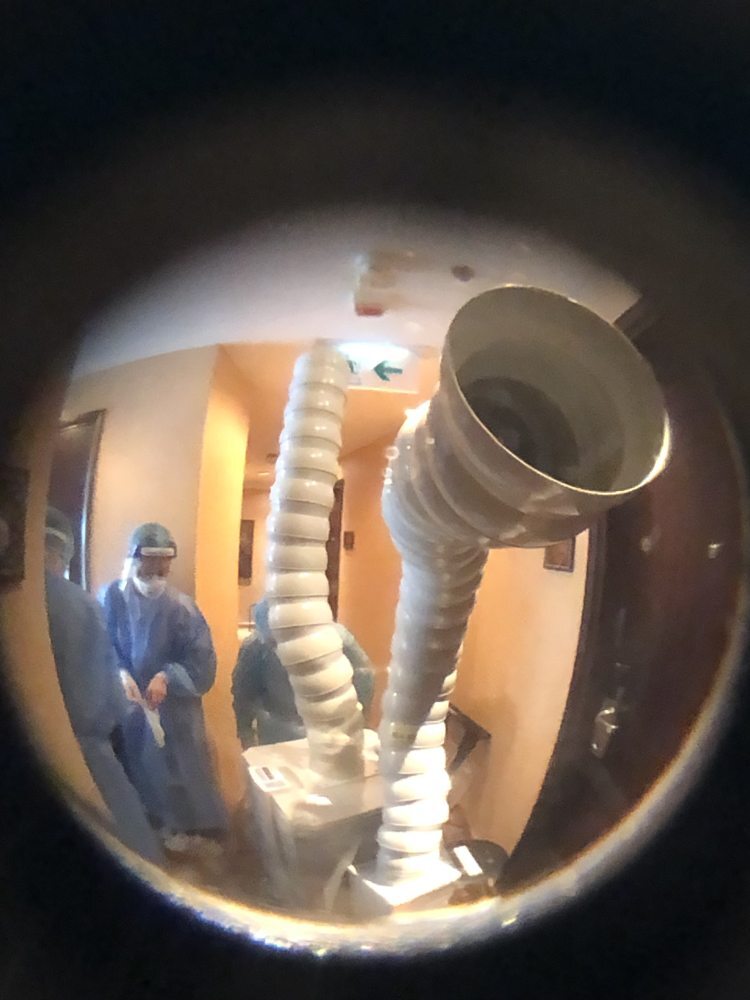 Signs taped to the back of the door spell out the consequences should you attempt to leave the room: you'll be sent to a
government quarantine camp
and then face possible prosecution. Even when the alarm sounds for a fire drill you can't leave your room, which is unsettling.
For the first few days, I worry that I might accidentally cross the threshold. After all, the door is unlocked and walking out of a room isn't a strange thing to do. What if I sleep walk, I wonder. But the temptation to step into the corridor passes – it's amazing how quickly you become institutionalised.
One of the hardest aspects of quarantine is the isolation. The hotel staff knock on the door to let you know your meal is outside, and I come to appreciate their gentle knock – there's someone out there and they sound friendly.
The only actual human contact is with the Department of Health's Covid-19 testers, who visit every three days in full protective gear and are not known for their conversation.
I can't help thinking it wouldn't hurt them to say "Good morning" or "How are you doing?" rather than rapping on your door and demanding your ID card number. I become so starved of human contact that when I hear activity in the corridor, I find myself pressed against the door's peephole just to glimpse a sign of life.
I become fascinated with the bizarre air filter machine which the testers drag around with them like a prop in a low-budget sci-fi movie. I nickname it "Tentacle Monster", and pin my six dates with "Tentacle Monster" on the back of the door – my social life for three weeks.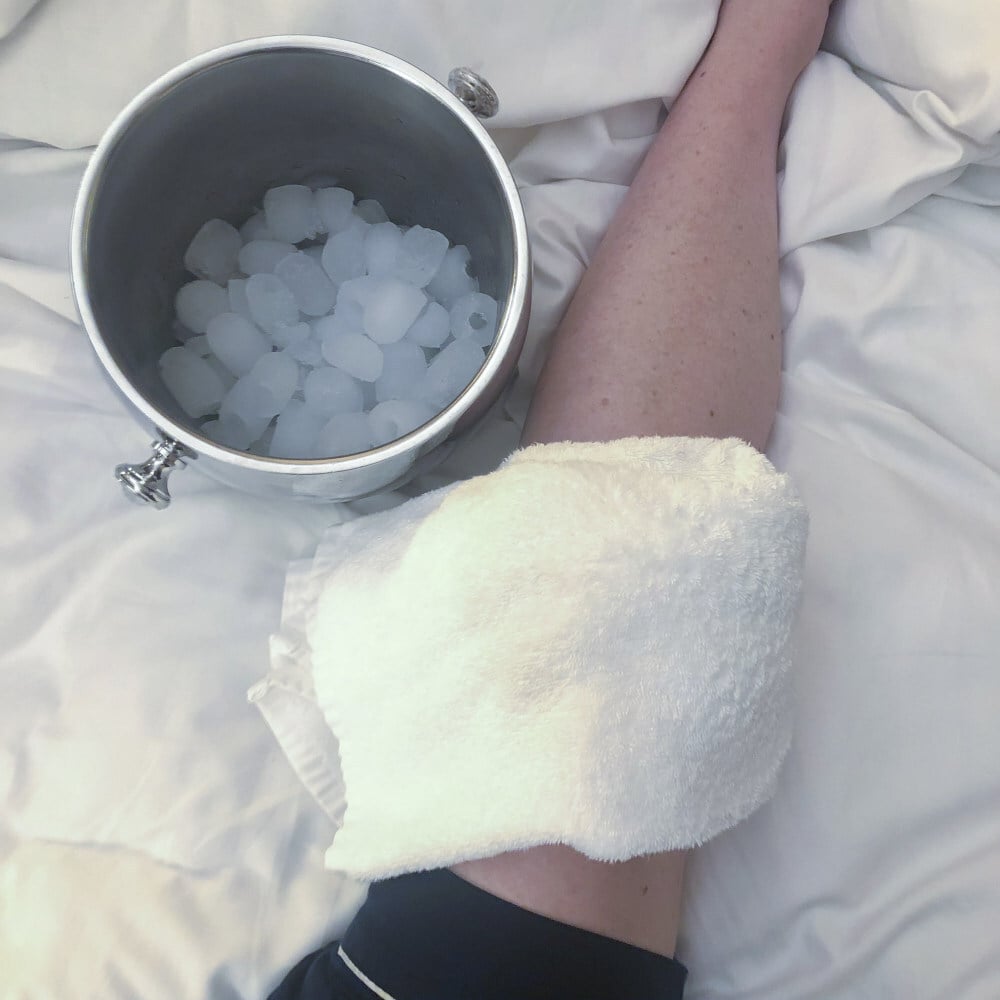 The first week passes fairly easily and just when I'm thinking I can do this, disaster strikes: on a Zoom call with a friend, I wash an apple in the bathroom sink and in my hurry to get back, water dripping from the fruit, I slip and body slam the marble floor, my
knees
taking the brunt of it.
"Are you OK?" asks my friend who hears the thud but can't see what's happened.
"No," I whimper, pain singing through my body.
When I call reception, they offer to send me to hospital. So, it is possible to get out, I think – though I've heard bad reports about the treatment of quarantiners in hospital and am not keen to go. I ask for ice and they kindly send up two buckets a day for a couple of days.
It takes four days before I'm able to put any pressure on my left leg. The cross trainer stares at me forlornly, I can't even sit at the desk, and I quickly realise how exercise and work were the kingpins of my quarantine sanity. Fortunately, a low-impact cross trainer is an ideal exercise for recovery from an impact injury and towards the end of my second week I'm getting back on track.
I'd been warned that the third week in quarantine is the hardest and feel the pinch on day 16 – I'm restless, the room is beginning to feel oppressive and it is difficult to concentrate. I expect it to be even worse the next day because it is my birthday – and who wants to spend their birthday in solitary confinement?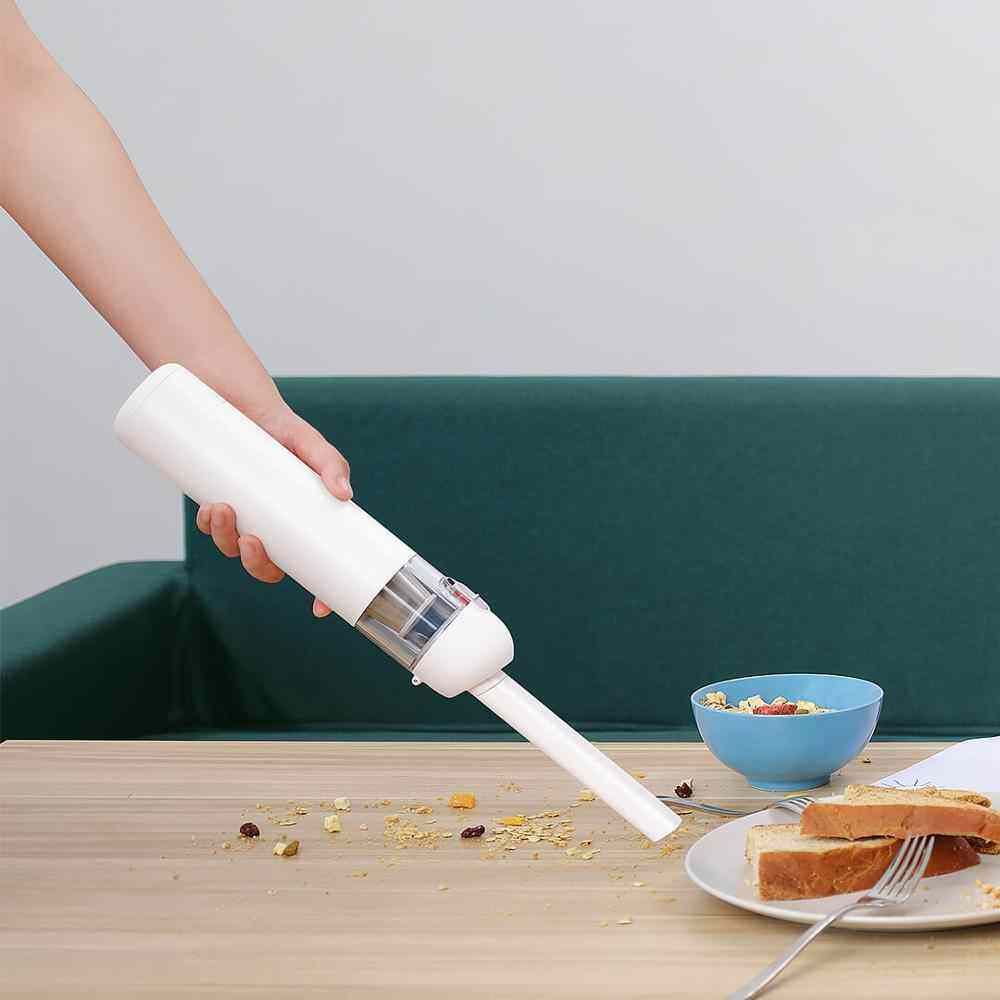 It turns out it isn't such a bad thing if you've dropped enough hints to friends and family. Having contact with the outside world – surprise deliveries and long phone calls – is a real boost in quarantine and it helps lift my last week.
The last day is the longest. I opt for a midnight departure and the last few hours drag interminably. A
full-scale typhoon is raging
, and I can't wait to get outside and feel the wind, and for simple pleasures like walking and seeing humans.
On my first couple of days "on the outside", friends comment that I'm talking a lot, and quickly. I can't help it, it's a rush to be released. Mentally, I chalk those three weeks up on my personal list of things I've survived: jumping out of a helicopter (with a parachute),
swimming in Antarctica
(briefly) and making it through the world's longest hotel quarantine.
Kate's top tips
Best gadget: Mijia mini vacuum cleaner (Fortress, HK$299) – an easy way to pick up crumbs and keep the room feeling clean.
Best exercise: Tension-releasing exercises (TRE) – a great way of naturally releasing tension in the body.
Structure your day: Having a plan and sticking to a routine is essential, otherwise the day can drift and feel interminable.
Have a quarantine birthday: If your friends make a fuss of you, it helps break the sense of isolation.