Wellness
Get more with myNEWS
A personalised news feed of stories that matter to you
Learn more
Shorter work week at Hong Kong restaurants for staff health and well-being – mental and physical – keeps them fresh and focused
Top restaurants in Hong Kong that brought in shorter work weeks say they make staff feel happier and healthier, and more productive and focused when at work
In an industry notorious for its long hours, Carlito Chiu, manager at Ando, says he feels more rested and mentally sharper
Écriture executive chef and general manager Maxime Gilbert is busy, not only with cooking at and running the two-Michelin-star restaurant in H Queens in Hong Kong's Central district but also launching Plume, a wine bar on the tower's roof that opened in mid-November.
The staff at Écriture are enjoying a recent change in the roster – two consecutive days off, an initiative Gilbert implemented to ensure they get a well-deserved rest after five long days.
"I have been dreaming about this for more than a year," says the Frenchman, who can only think of the benefits for all the staff from having a five-day work week.
"It's better to have all the management team in the restaurant. In Paris it's like this, the chef and manager are there. At other restaurants [in hotels] because of rotating schedules, it can be rare to have the chef and manager working on the same day, and yet guests are paying the same price every day."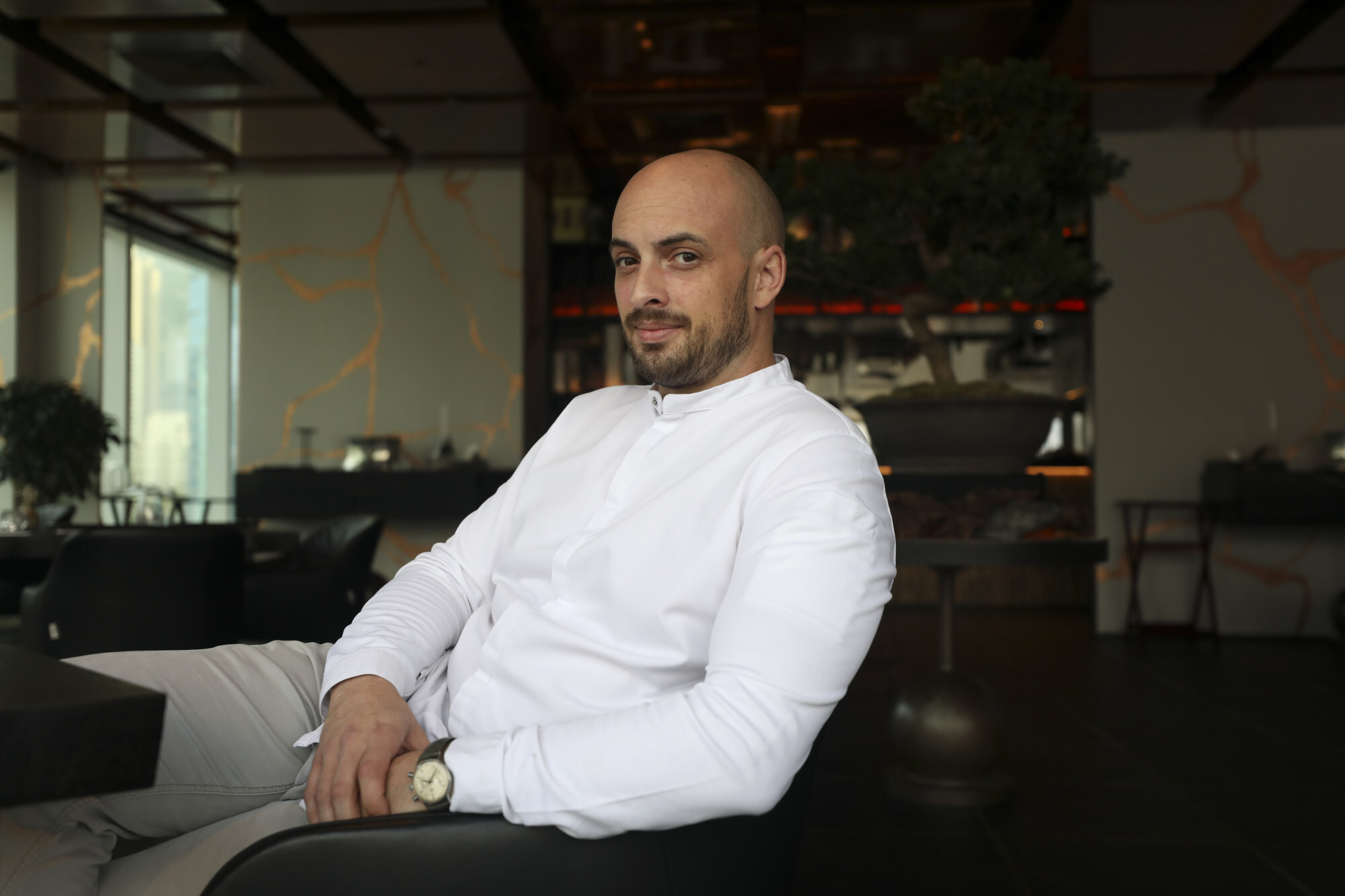 Unable to travel this year, well-heeled Hong Kong customers are willing to splurge on fine dining, which has resulted in higher per-head spending at Écriture. That has given Gilbert the opportunity to open only five days a week, hire more staff and open Plume, where kitchen staff will share the workload preparing food for the wine bar and the restaurant by working some early morning shifts – and having evenings to themselves.
The restaurant industry is one of the most gruelling: long hours, standing all day, preparing dishes to the highest standard for discerning guests who expect nothing less, then staying back to clean the kitchen and do it all over again the next day.
As one of the world's culinary capitals, with 69 Michelin-star restaurants, Hong Kong has always been a city in which people ate dinner late seven days a week. But when the pandemic struck, restaurant hours were limited and social-distancing measures came into force. Diners became used to eating earlier, and many chose to eat at top restaurants.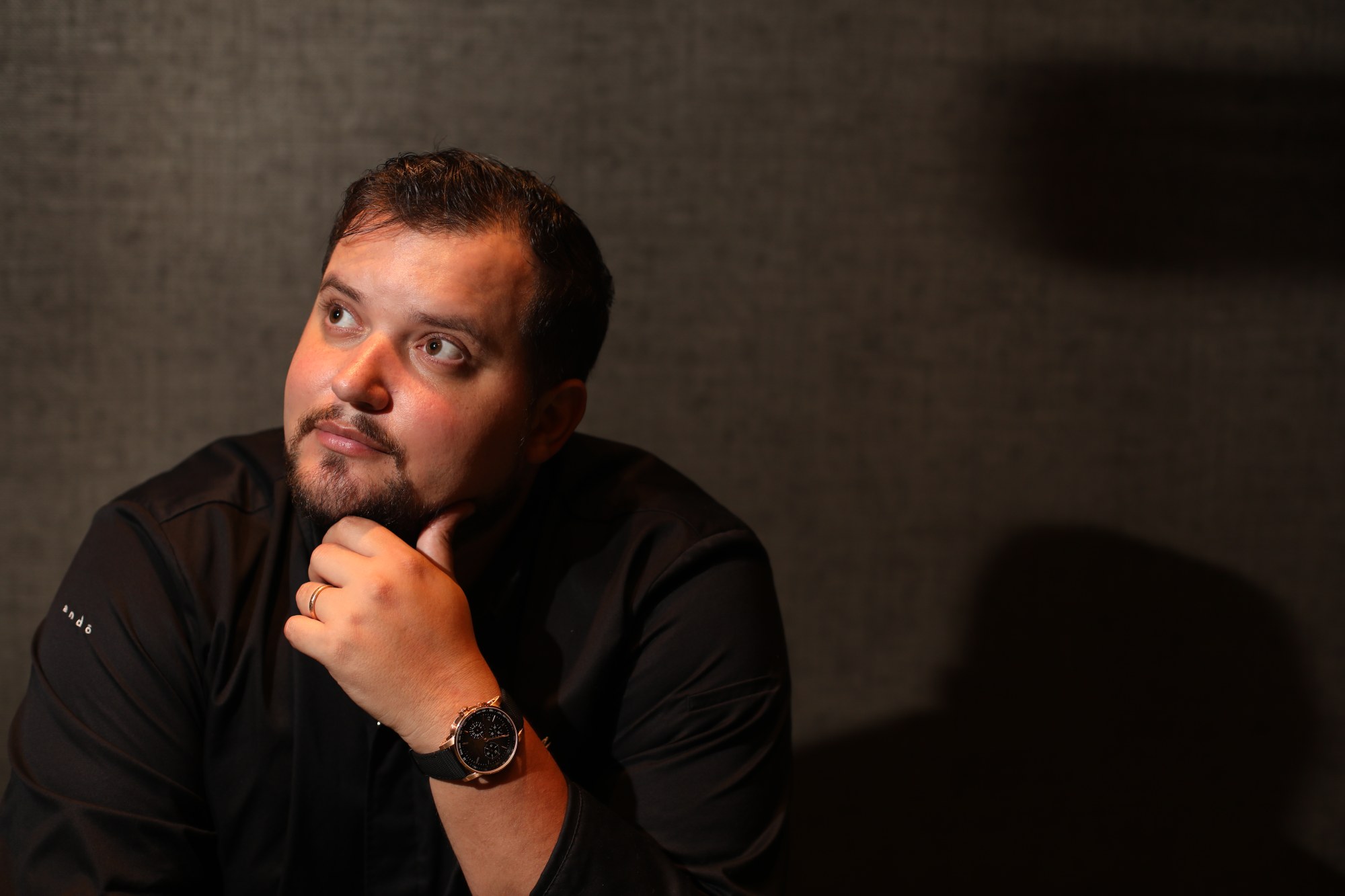 Agustin Balbi, chef/owner
of Ando in Wellington Street, Central, made the switch earlier this year. Previously the restaurant closed on Sundays and opened Mondays for dinner. But after Ando was awarded its first Michelin star in December 2020, Balbi decided it was time to move to a five-day week, and transitioned by the end of March.
"We felt that even though Monday was half-day only, from the moment you wake up you know it is a day of work," he says. "March 29 was the first Monday we closed, increasing the total to two days off per week, as we feel responsible for our team's physical and mental well-being," he said.
"We believe we became a more consistent, more efficient, and even more focused team to deliver our very best from Tuesday to Saturday through omotenashi spirit and values," referring to the Japanese hospitality style of paying close attention to details and anticipating guests' needs.
Ando's restaurant manager and head sommelier, Carlito Chiu Chun-long, welcomes the five-day work week. The team used to have Sunday off but would come in at around 2pm for dinner service on Monday.
"Some people would sleep in until 3pm on Sunday and feel like their day was almost gone and they also couldn't plan many activities," he says.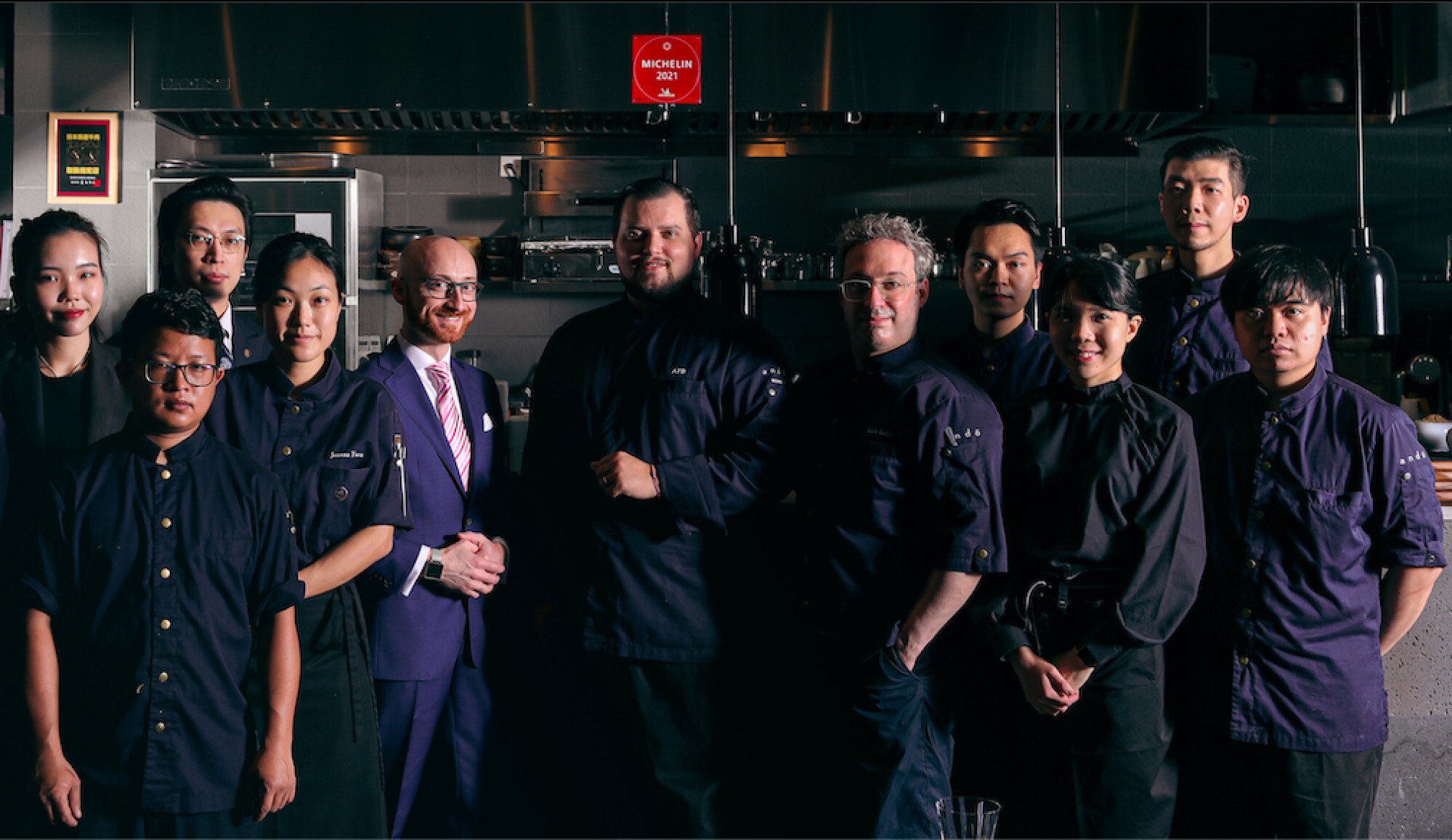 Now, Chiu says, they can plan their days off better. The team even get together periodically on days off to celebrate birthdays. "This helps build relationships in the team, as it is half of our family."
Nowadays he feels less tired, and more sharp. "We don't have many tables in the restaurant, but we need to pay attention to detail, especially guests' preferences," Chiu adds.
When British celebrity chef Simon Rogan opened Roganic and Aulis restaurants in Causeway Bay in early 2019, they opened six days a week and four days a week respectively, with staff working only four days a week.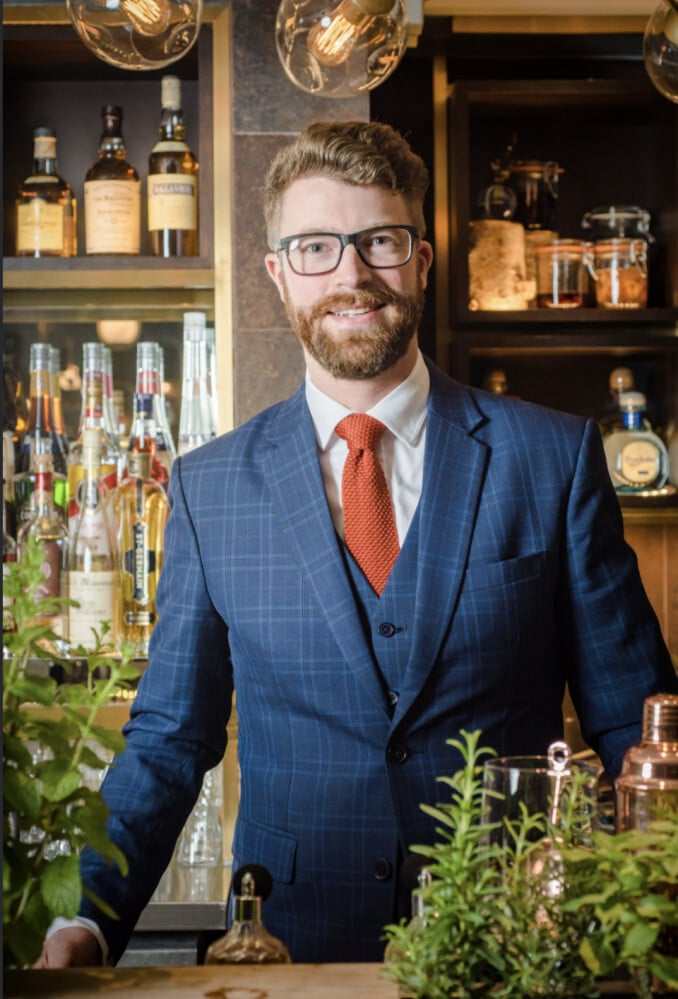 Sam Ward, the operations manager for both restaurants in Hong Kong and their counterparts in the UK, says the company looked into having a shorter work week four years earlier.
"It doesn't really work for us to have short days. You kind of need someone to be in for a long day because of the flow of the service and the prep, but realistically, if people were to work four days a week, they are still going to be working 52 hours – so why don't we just move everyone to a four-day week?"
Ward explains that Rogan's celebrated UK restaurant L'Enclume in Cartmel, Cumbria, was originally open seven days a week. Mondays were quiet, though, so he decided to close that day, instantly giving everyone that day off. That led to more customers coming on Tuesdays, so the restaurant didn't lose any business.
Rogan quickly implemented the four-day week in his other UK restaurants.
"Productivity went up, staff turnover went down, people were quite happy. It wasn't about working hard – I expect people to work hard and under pressure and deliver high quality standards," Ward says on a Zoom call from Cumbria.
A four-day week means hiring more staff, but he says with staff more refreshed and working hard, they are more willing to take on overtime shifts periodically because they have the energy.
When they opened Roganic and Aulis in Hong Kong, Ward says at first it was all hands on deck, but after about three months, the staff roster was four days on, three days off. He reports that when people come in for job interviews, they raise their eyebrows as soon as they hear about four-day weeks, which are otherwise unheard of in the hospitality industry in the fast-paced city.
It's a perk that keeps staff happy and healthy, and Ward says it also helps the restaurants adjust for the long term.
"What we have created is a model that has flexibility in it. Restaurants are constantly on the edge, a lot of places run to maximum capacity and then as soon as someone is ill, they're knackered. It's a huge problem, whereas by having that flex, you have room to manoeuvre within it.
"We had to use the flex over the pandemic. We're a bigger company but we're a better company."