Wellness
Get more with myNEWS
A personalised news feed of stories that matter to you
Learn more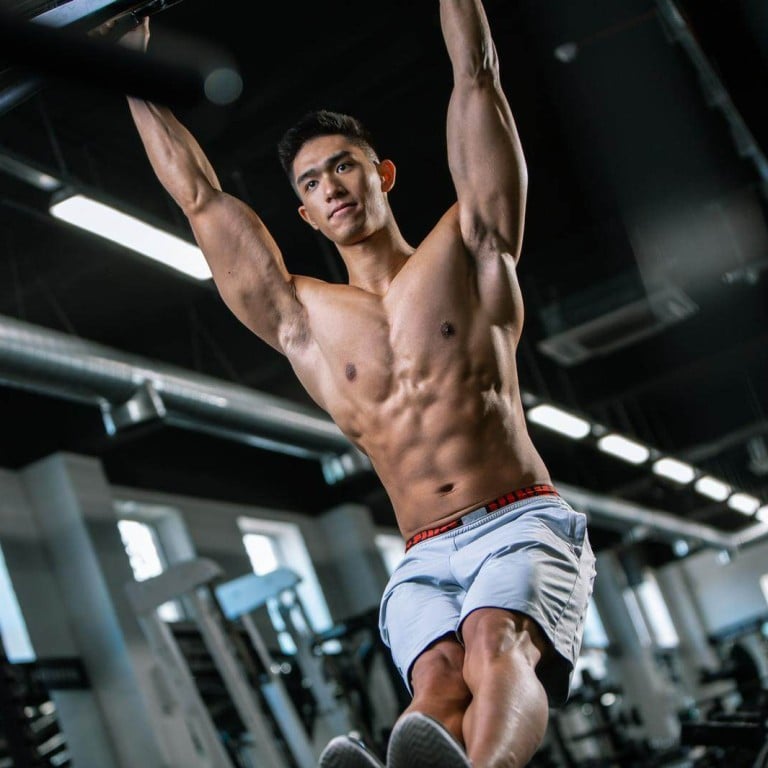 Hong Kong bodybuilder and artist Lynus Woo opens concept studio/gym to celebrate both passions
'I think your body is actually, potentially, your best work of art, because that's how you display yourself,' Lynus Woo says
He won a national bodybuilding title while studying art at the University of Oxford, and has just opened a gym in Hong Kong that will show his and others' art
When Lynus Woo was a student at the University of Oxford in 2015, he signed on for a mighty challenge: to attain a body worthy of winning the United Kingdom Drug Free Bodybuilding Association – or UKDFBA – men's physique championship.
After intensive training and a stringent calorie-cutting diet plan, the determined Woo won gold at the 2016 competition. At the time, his area of study seemed poles apart from his focus on bodybuilding and fitness: he was honing his painting skills at Oxford's Ruskin School of Art.
For Hong Kong-born Woo, grandson of solicitor and arts benefactor Woo Po-shing, and son of businessman Wilson Woo Kah-wah and former singer May Ng Yuen-fong, fitness and art have always gone hand in hand.
"My body is actually a work of art, for myself. It's a sculpture," he says. "I think your body is actually, potentially, your best work of art, because that's how you display yourself."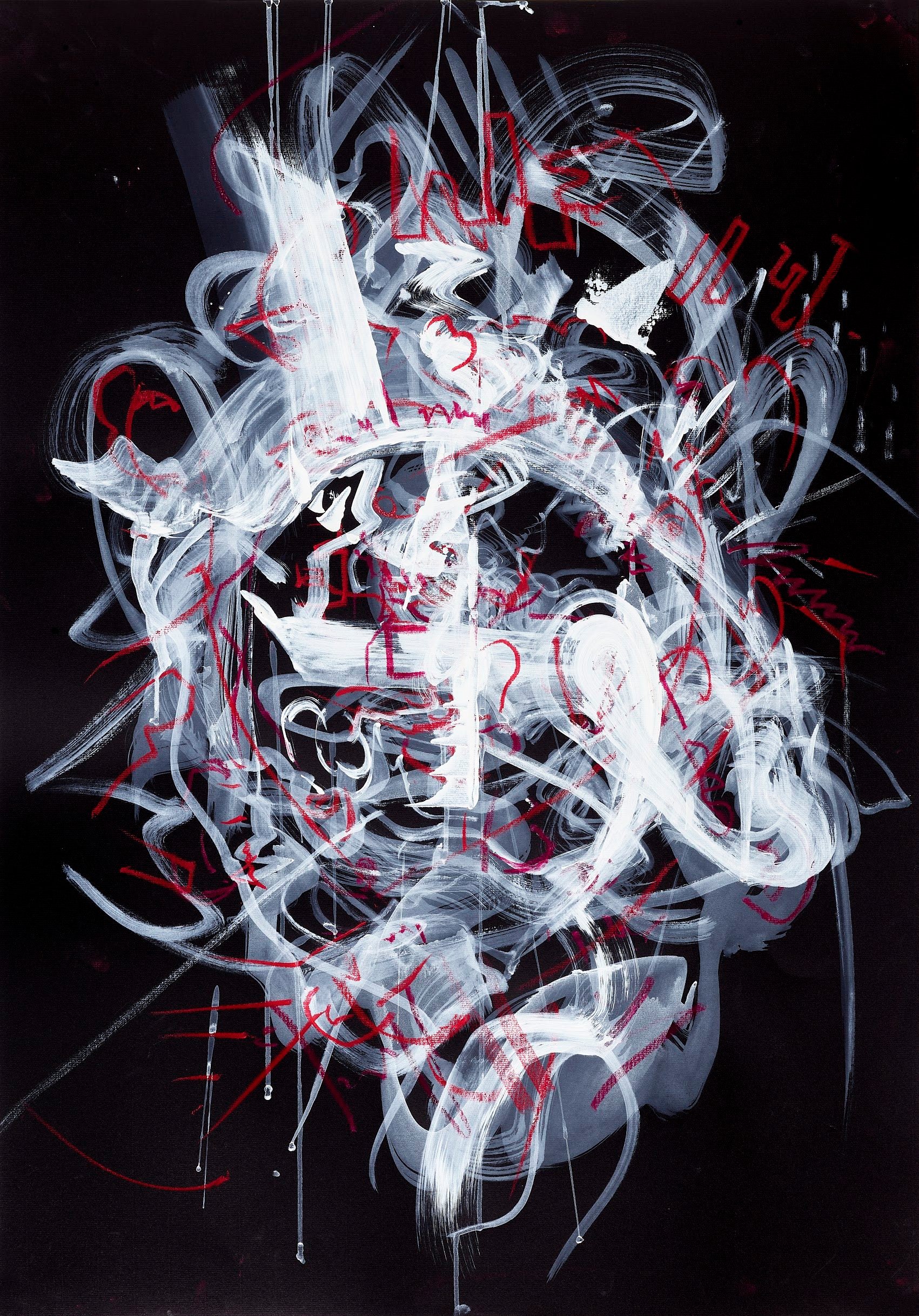 But a person doesn't need to have six-pack abs to be a work of art, he adds. They just need to feel comfortable in their own skin.
Woo first became interested in bodybuilding at Harrow School in the UK. Only after meeting his coach while at Oxford did he realise it could be a career path that he could pursue.
"He could really help people," Woo says of his coach, who had regular in-depth personal conversations with clients to understand their issues and give them the fitness knowledge they needed to help them develop their physique. This inspired Woo to become a personal trainer himself.
"I always wanted to do something that I'm passionate about, and something where I could help people," Woo says. "And similar to art, when I'm painting, I always think of sending a positive message for people to … think about. In both things, I just really want to actually help people."
After graduating from Oxford in 2017, and studying further at the Royal College of Art in London, Woo returned to Hong Kong and became a personal trainer at ATP Personal Training.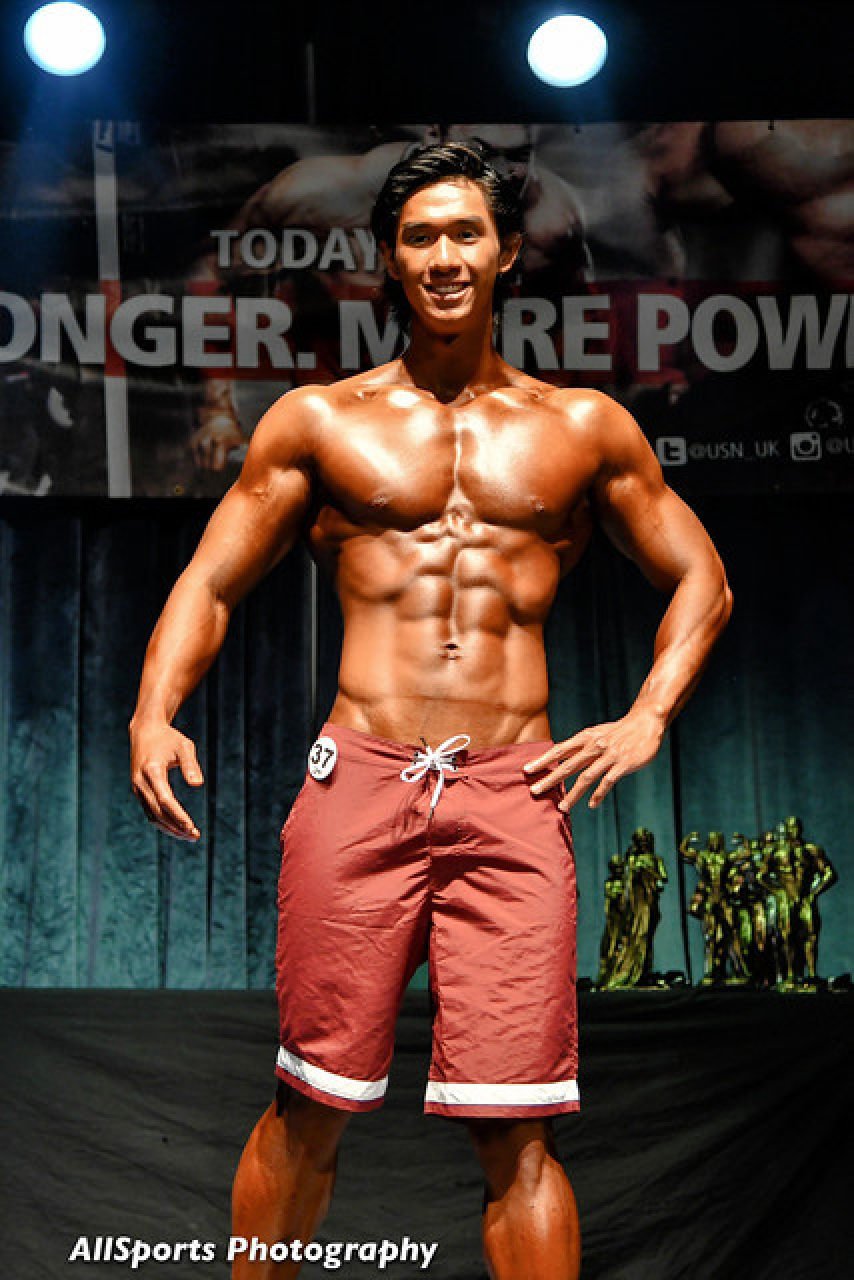 Through training clients and his own bodybuilding experience, Woo has learned the importance of discipline.
"You just have to keep your motivation high in the gym and when you're working out. I'd be lying if I [told] someone that you could achieve what you want in a month," he says. "You really need to keep repeating the process. It's not going to be easy."
His Instagram account has attracted more than 41,000 followers, and features before-and-after photos of many satisfied clients. He also shares exercise techniques and tips.
While he enjoys helping others reach their fitness goals, it was always Woo's goal to bring his two long-standing passions of fitness and art together. He sees both as avenues for personal expression that can be used to reduce stress.
"When I'm doing personal training, I [help] de-stress people," he says. "And I think the same thing could be said about art. You create different conversations by looking at a piece, and you can talk about an artwork for hours with different people."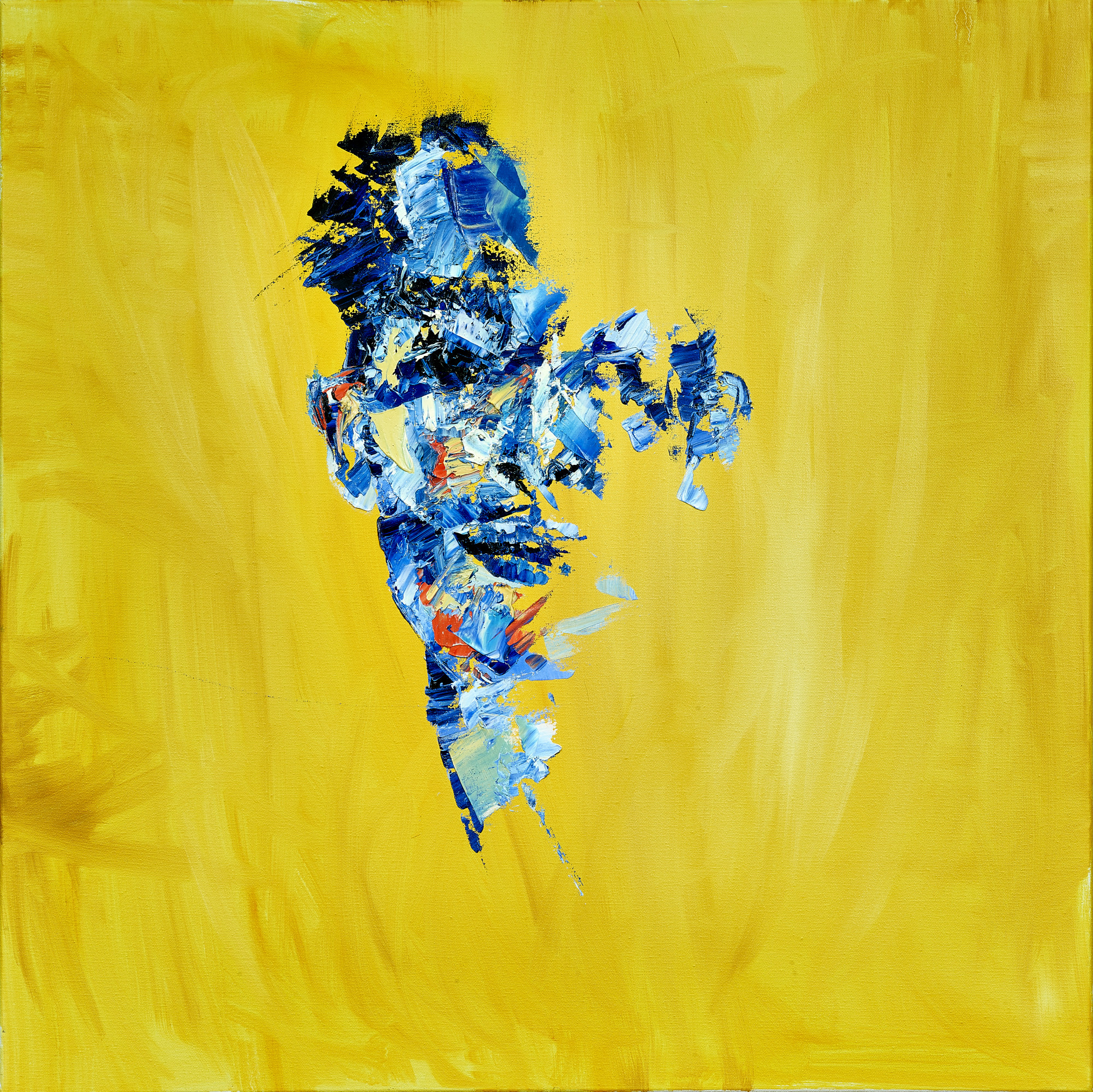 The Covid-19 pandemic opened up opportunities for Woo. After securing an available space on Wellington Street in Hong Kong's Central district – the former site of a popular pho noodle restaurant - the personal trainer began planning for his new concept gym, REP.
After months of construction, REP is gearing up for its grand opening. Woo says the gym is designed to encourage people to pursue "limitless possibilities of change" and to harness their willpower to achieve their goals.
The ground floor has a members' lounge area and a salad and juice bar, and the main gym area. The floor above has a private VIP lounge, and rooms for body measurement, physiotherapy and changing.
It will also feature an open space for social events. Woo, a dog lover, suggests
a dog adoption day
in the lounge area of the gym as an example.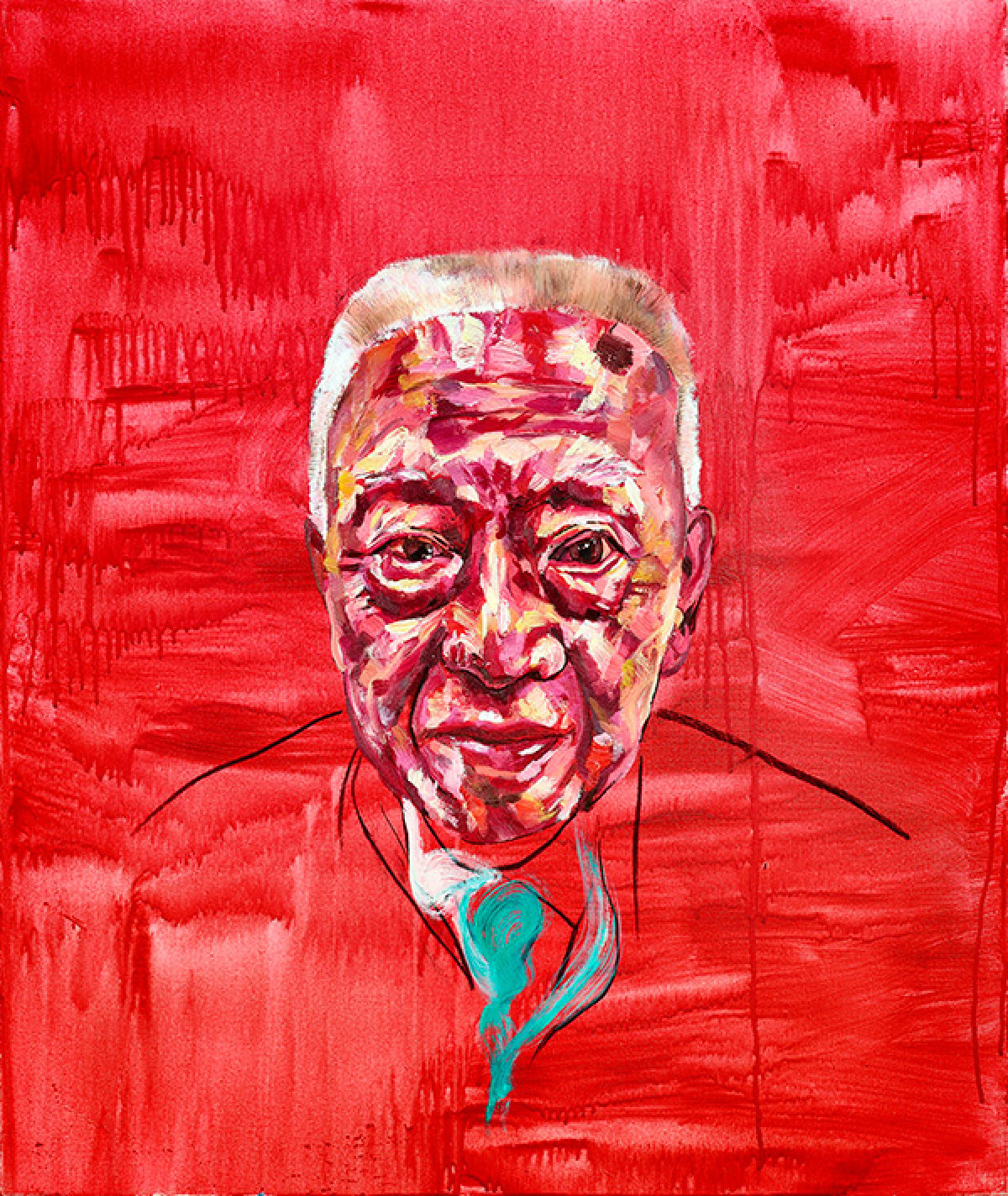 When we met a week before its opening, the gym area hadn't yet been fitted out with equipment. Instead, its mirrors were adorned with Woo's oil paintings, as the opening of REP will coincide with his exhibition, "A Pilgrimage of Colours".
Woo describes his paintings as journeys, almost like diary entries. In particular, Covid-19 was inspiration for his SARS-CoV-2 series, and there are three abstract self-portraits all titled Confrontation Between the Painter and Colour (2019).
Many of his paintings speak to ideas of self-reflection, examining human emotions and dismantling preconceptions. Several have been destroyed from the middle to reveal the mirror behind, allowing viewers to see themselves within the painting.
The artist has also gleaned creative ideas from working with his clients and listening to their struggles.
"I've been painting from what I've learned from people's experiences, and I think the one thing that I have learned is that it's OK to have daily struggles, but it's how you cope with it – I think that's the most important thing," he says. "Sometimes life doesn't go the way you want, and it's how you overcome it that makes you a better person."
An upstairs section will also spotlight paintings, but these are more recognisable portraits. Aside from his parents and grandfather, familiar faces include former Hong Kong chief executive Tung Chee-hwa, former Macau chief executive Edmund Ho, former Hong Kong chief justice Andrew Li, and tycoons Pansy Ho and Julian Hui – all influential figures Woo calls family friends.
When the exhibition ends and REP becomes a fully functioning gym, art will remain a fundamental part, Woo says, even if it's in other creative forms such as installations or NFT (non-fungible token) art.
He hopes to share his love for fitness and art with the wider public for years to come, with his parents' support.
"I'm very thankful that my family never pressured me into doing something I didn't want to do. They always told me that if I wanted to do something, as long as I have the heart for it and the passion for it, they would fully support me, which is true," he says.
Woo recognises that he's privileged to be able to pursue his passions, noting an artist's income is uneven.
"I want to use this opportunity to help people, in the sense that I can bring these two things together, create a space that cannot only help people, but actually create conversations, create friendships, create relationships."
"A Pilgrimage of Colours" is showing at REP, 25 Wellington Street, Central, 11am-8pm. Until May 24.