Wellness
Get more with myNEWS
A personalised news feed of stories that matter to you
Learn more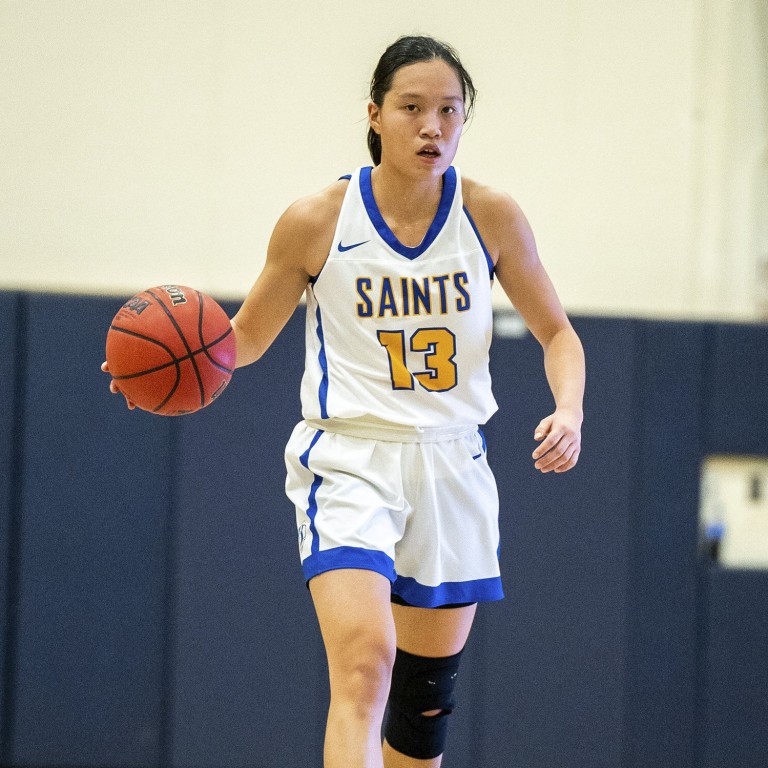 How Hong Kong basketball star playing in US has changed in just 1 year – she now exudes self-confidence and gets much more sleep
Despite language hurdles and other adjustments, Yannie Chan now brims with confidence thanks in part to her best friend and a team psychologist
No longer a night owl, she gets good sleep, eats healthily and talks often with her parents – all of which keep her in top physical and mental form
After completing her first year at college in the US, basketball player Yannie Chan Yan-man is brimming with excitement.
Chan is the first Hong Kong woman to go to the United States on a scholarship and play in the National Collegiate Athletic Association (NCAA). Although her team – the Saints, of Emmanuel College in Boston – didn't get further than the first round in the 2022 Division 3 Championship tournament, the 20-year-old made her college's dean's list, which recognises outstanding achievement.
But her experience hasn't been without its challenges: Chan had never been outside Asia before and had to get used to speaking English all the time, while adjusting to her new environment.
"It definitely took me time to get used to everything: cultural stuff, basketball stuff and everything in English," she says on a Zoom call in Hong Kong, where she is on summer break until early July.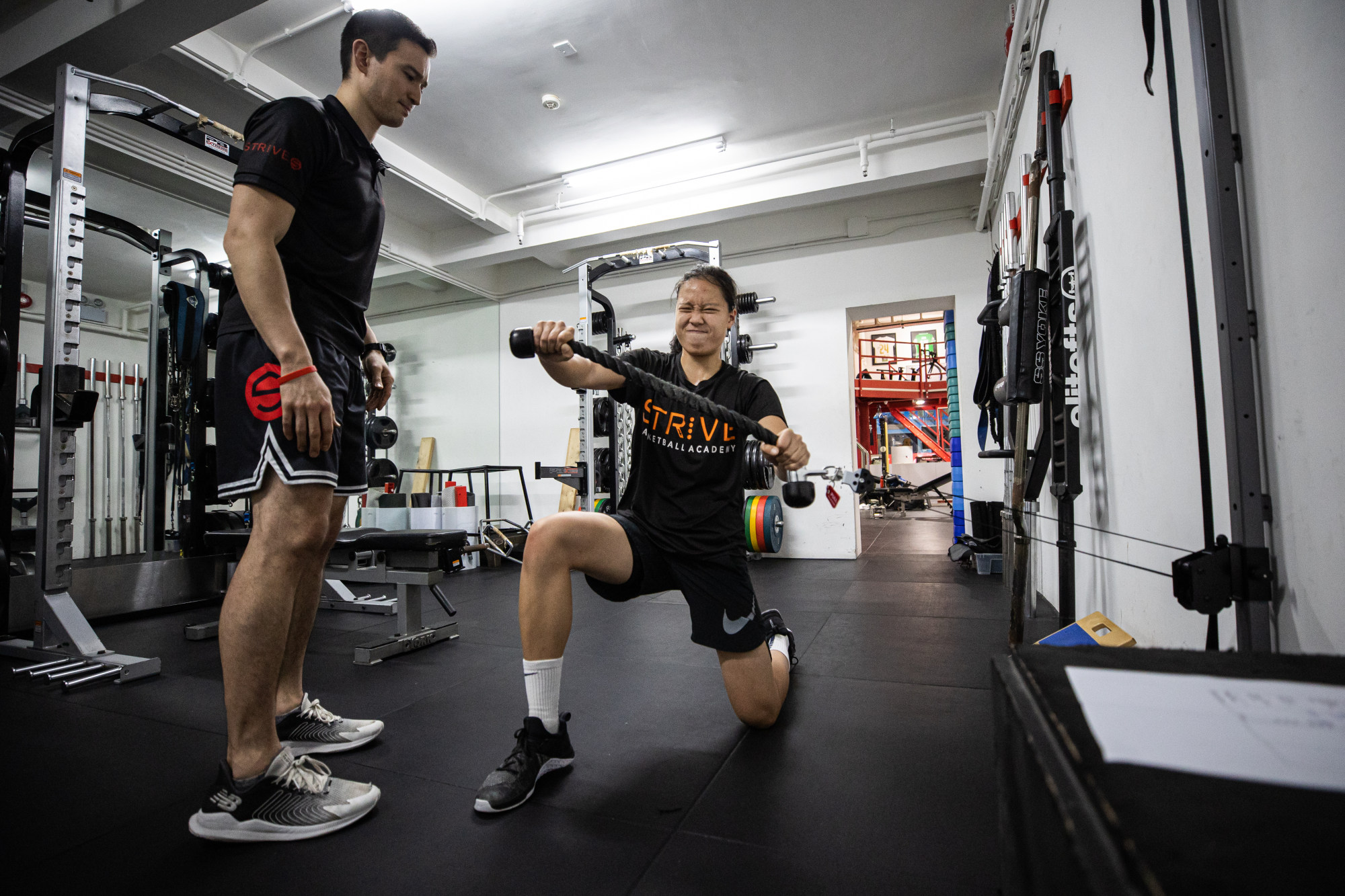 "Most of the time people are very friendly, so they will just help you if you can't express something. In basketball there were some technical terms I needed to learn, but other than that everything is good."
Two other women from Hong Kong, both of them graduates of Hong Kong International School, have played basketball in the NCAA since 1996.
Chan was a pupil at Heep Yunn School in Hong Kong before going to the US, where she is studying sports management on an academic scholarship. To continue studying and playing basketball there, she needs to retain a good grade point average. She says taking all her subjects in English was daunting at first.
"It took me a while to get used to the pre-readings before class because we seldom did this in Hong Kong," she says. "I took a philosophy class and I had to borrow reference books from the library, but I had to read them there. It took me two hours to read 10 pages to try to understand the words. But after that I started to speed up a bit."
The opportunity to play basketball in the United States had been Chan's goal since she entered her teens.
"This is always my dream, to be able to play in the NCAA and play outside of Hong Kong, to broaden my horizons and also learn from other players outside in the world," she says.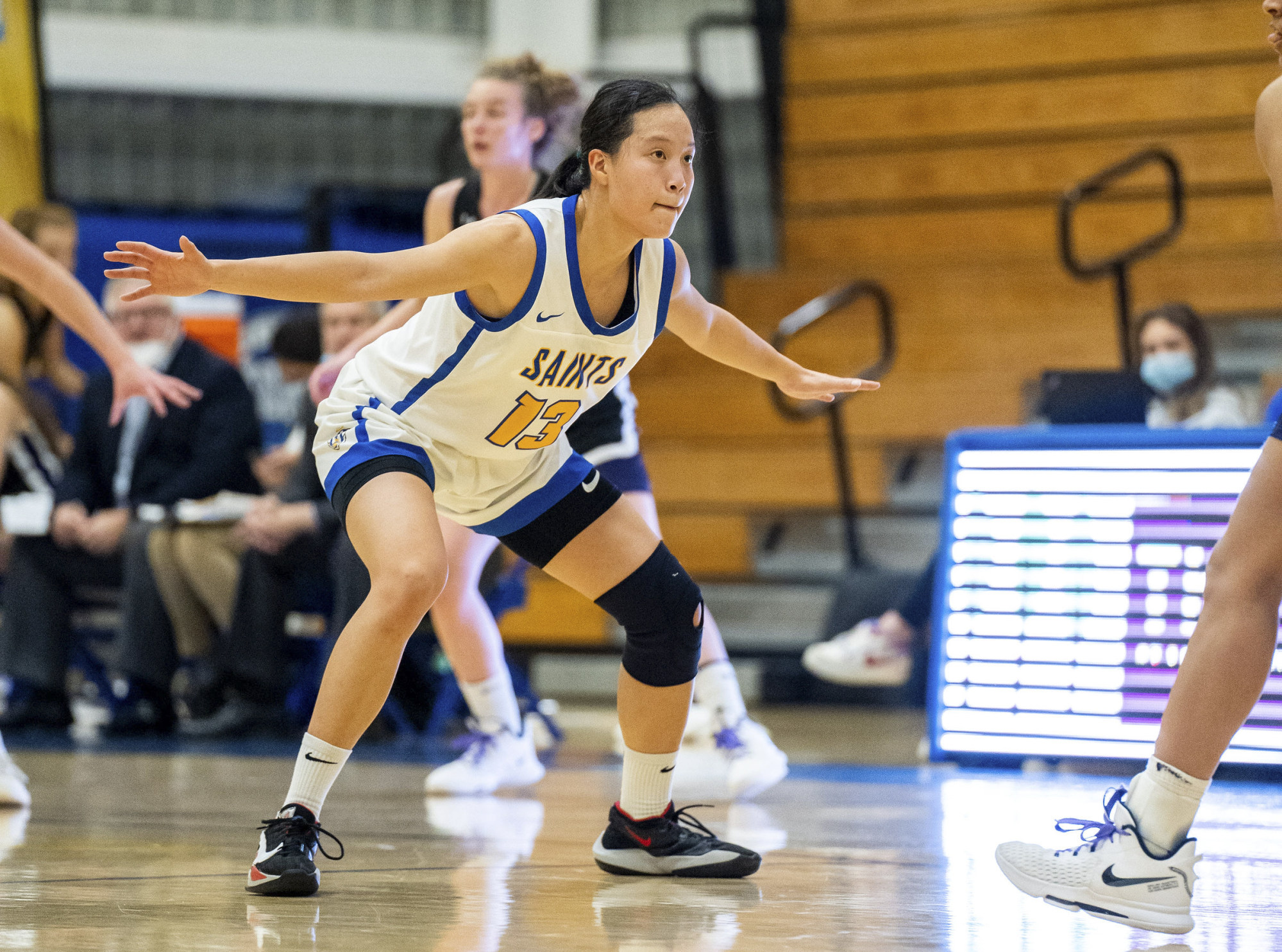 At college, a busy schedule helps to keep homesickness at bay. She also keeps in touch with her parents regularly on WhatsApp and has FaceTime calls with them every weekend.
Her biggest personal change was in her self-confidence, which got a boost from her best friend and former Saints team captain, Somali-American Jamad Fiin.
"She treats me like her little sister. We practice every day together and she keeps telling me the importance of being confident. That's actually a big part of my game," Chan says.
"When I didn't play well, she would remind me of the times I did play well, like a block or a shot or free throw. She'd say, 'That's the Yannie that I know on the court.'"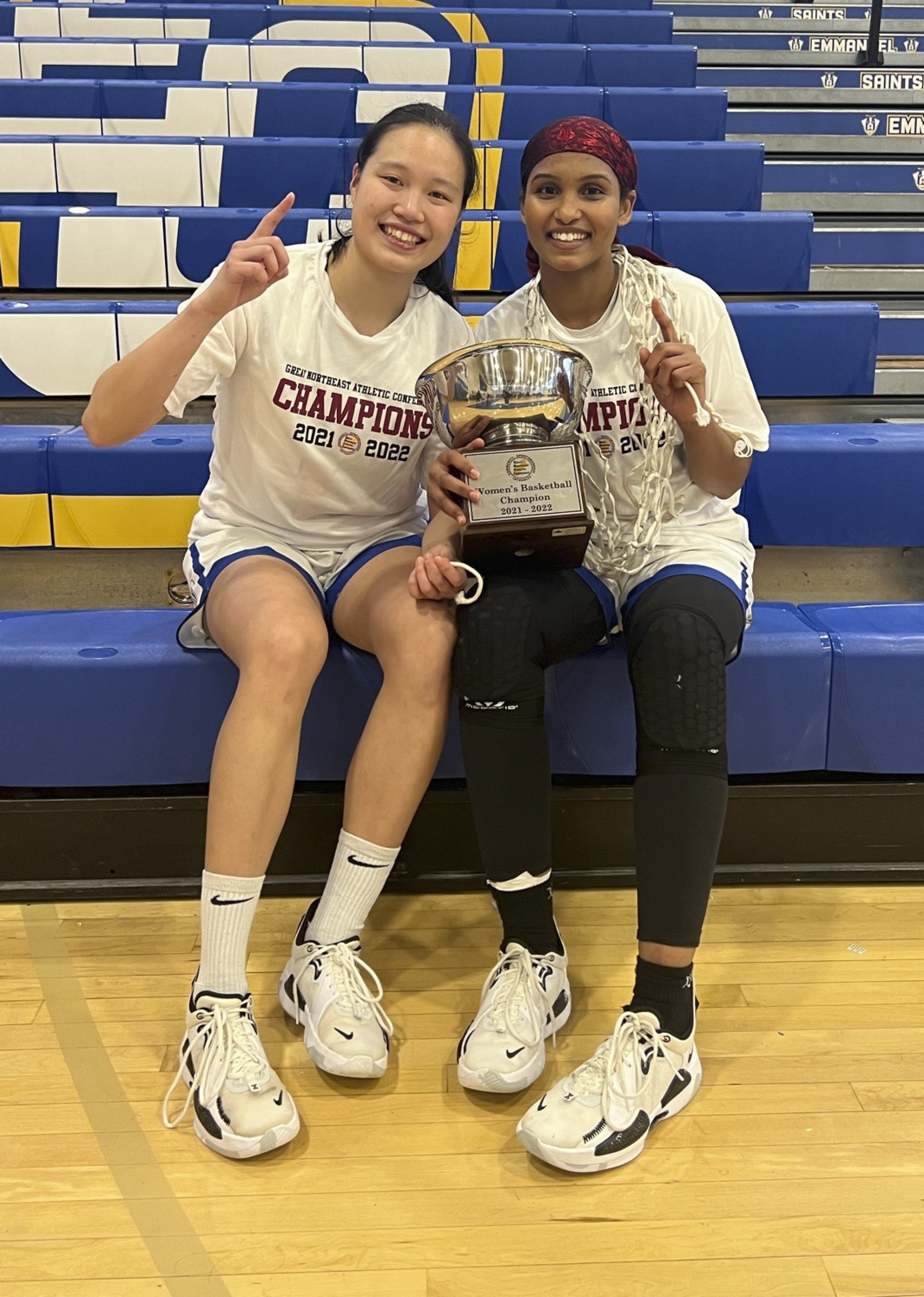 William Lo Wing-kwan, who trained Chan at Strive Fitness in Hong Kong for years in the hope of getting her into the NCAA, visited her in March. He was immediately struck by the change in her character – to someone with great confidence.
"As a coach it's the most rewarding thing in the world to see your player excel as a person, as well as on the court [and] in the classroom," he says.
Chan also works on her confidence with the team's sports
psychologist
, a new experience for her.
"When I feel nervous, he tells me to think about how happy I am to be able to play in the US. He says I should be confident, because our coaches trust me a lot from my hard work in practices and games. He tells me to remember the excitement of how I was able to play here, and why I like basketball."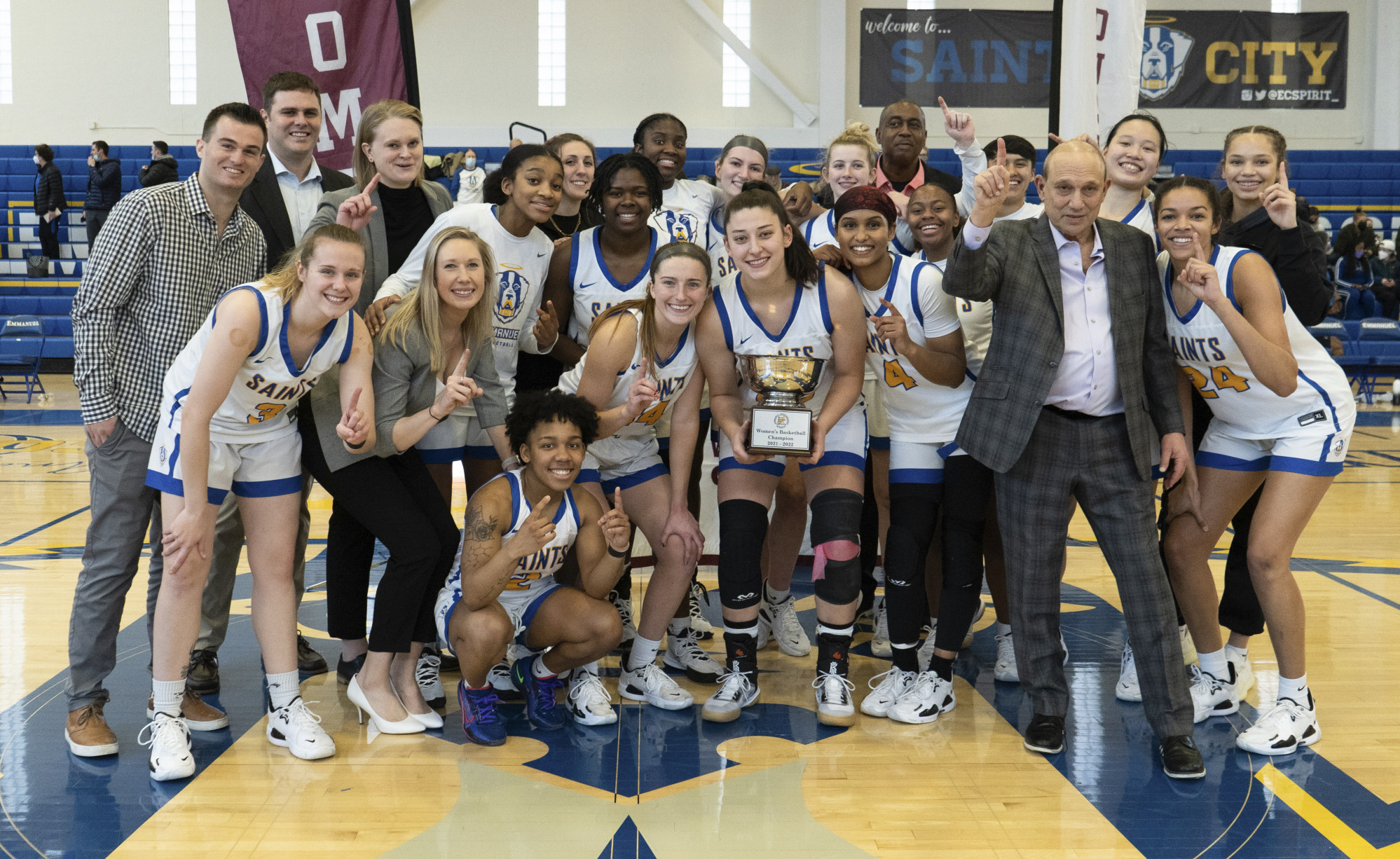 Another big adjustment was how intensely basketball is played in the US compared to Hong Kong.
In Hong Kong, she says, the clock keeps running during games, so the actual playing time is about an hour. In the US, the clock stops when play stops, so Chan plays almost two hours per game.
American women play more aggressively, too. In Hong Kong, Chan only "charged" – colliding with a defending player in a legal guarding position – once or twice in the 10 years she played there. In the US, she says she does it five or six times per game.
"That part is so different – we got a lot of chances to play and the game is longer, so my body has to get used to that as well," she says.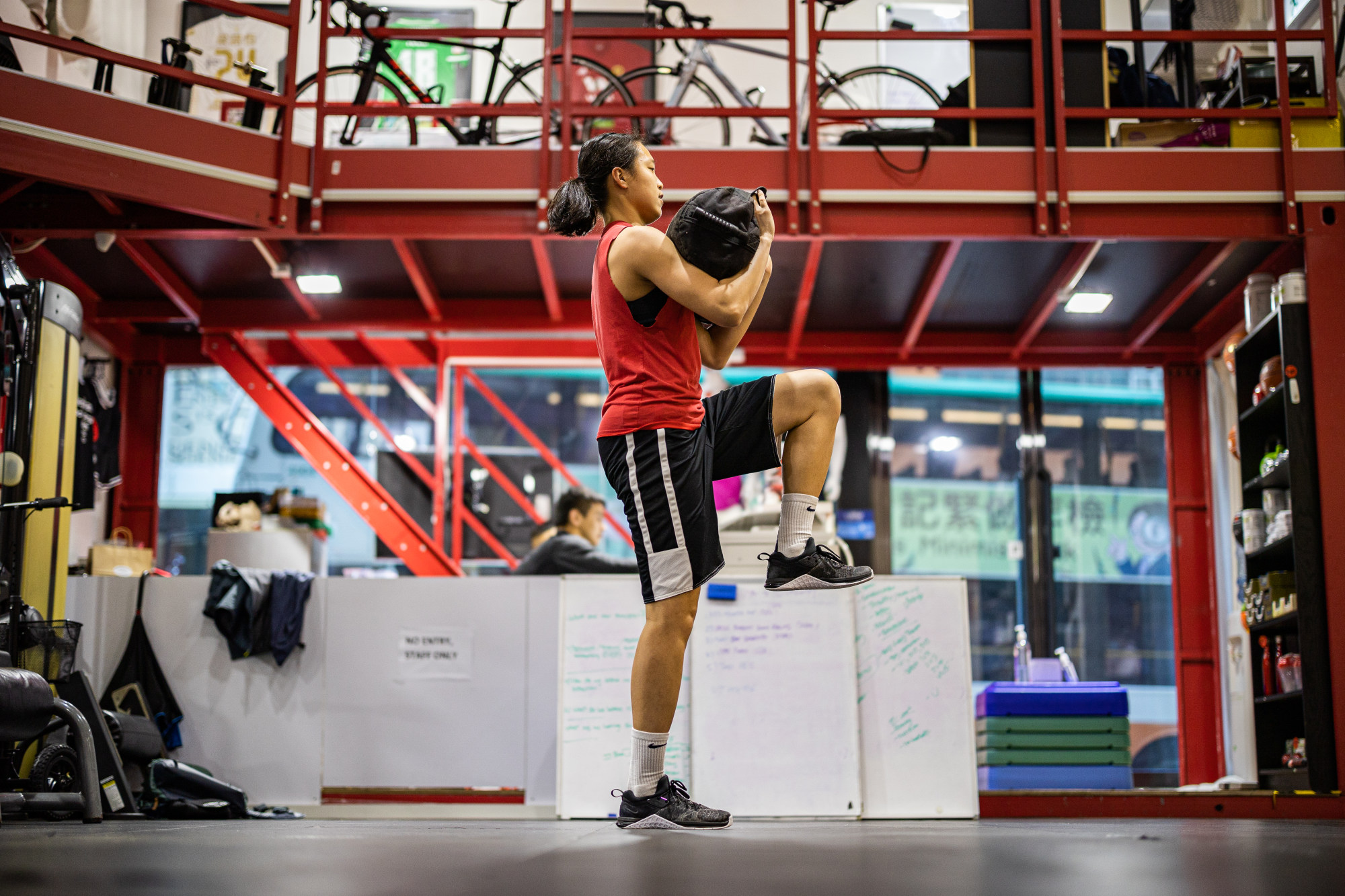 She used to be a night owl in Hong Kong, but now averages around
eight hours of sleep a night
to be fresh for training and classes.
Naps
also help her body recover.
At the college cafeteria she has been pretty disciplined in adapting to American-sized food portions and diets, steering clear of pizzas and hamburgers. She opts for mostly grilled or stir-fried chicken or beef, with lots of vegetables. She also makes sure she includes fruit in her diet, such as berries, oranges, apples, watermelon and bananas.
"I try not to go to the supermarket to buy any junk food because it's all family-size," she says with a laugh.
Although her parents were sceptical about her going to the US, they now see how their daughter has thrived.
"My parents are very happy and excited for me. They used to think it might not be a good decision to leave Hong Kong. But now they are so excited from what I have experienced, and they are happy I am doing well academically, and in basketball I can fit in and play my best games there."