Wellness
Get more with myNEWS
A personalised news feed of stories that matter to you
Learn more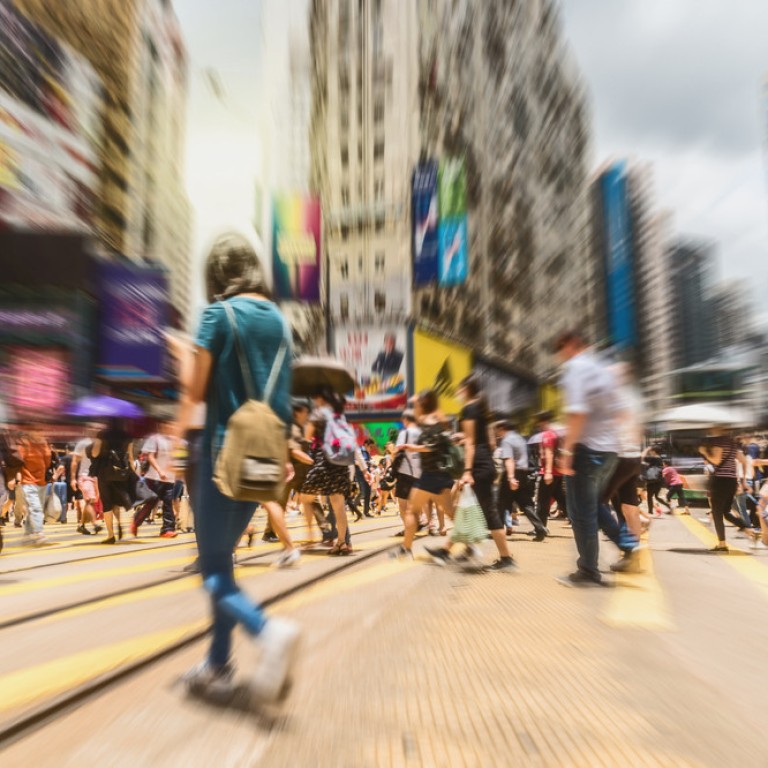 5 mindful ways to practise self-care and relieve stress this summer if you're stuck in Hong Kong
If you're not planning a summer getaway, give yourself a break, or several, in other ways to help soothe mind and body
Take a meditative walk to inner-city landmarks, wrap your mind around some trees, have some spiritual food for thought or bathe in a sound – and aromatic – bath
With coronavirus-related restrictions loosened after Hong Kong's fifth wave of infections peaked, many people are searching for ways to practise self-care and relieve stress.
Here are five ways to help you return to wellness in the coming weeks.
Take a mindful walk to discover hidden gems
A free Mindful Walk City Guide map is available from
Lululemon shops in Hong Kong
, as part of the athletic apparel company's "Be You Be Well" initiative. The guide was created with ZtoryTeller, a creative arts platform, and illustrated by Sheung, a hearing-impaired Hong Kong artist.
The map features several restaurants, historic sites and natural landscapes around the Central and Sheung Wan districts on Hong Kong Island. Participants are invited to take a mindful walk and connect with their inner self as they learn about the landmarks.
"Happiness comes naturally when our state of mind is fully present with what we are doing at the moment," ZtoryTeller wrote in an email. "Happiness doesn't have to be elusive – sometimes we find happiness when we aren't looking for it."
Ask for a free map at any Lululemon branch in Hong Kong.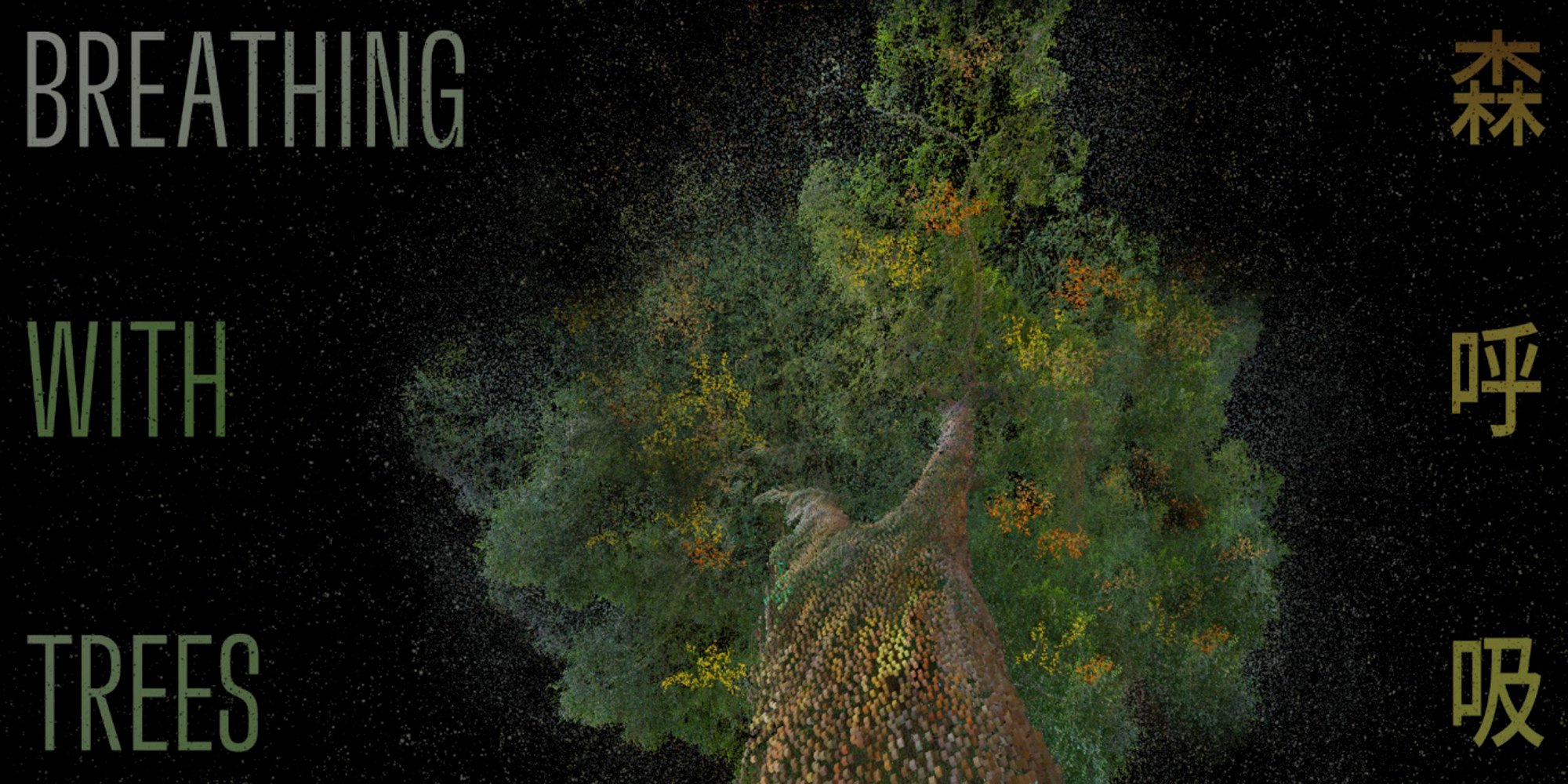 Spare a thought for trees
The Tai Kwun Centre for Heritage and Arts
' newest summer exhibition, "Breathing with Trees", showcases nature through the lens of pencil drawings, photographs and virtual-reality installations created by three artists.
Zheng Bo drew 10 pictures of trees inside Tai Kwun from sunrise to sunset on June 21 this year – the summer solstice in the northern hemisphere. Through this experience he wanted to immerse himself, and admirers of his work, in nature.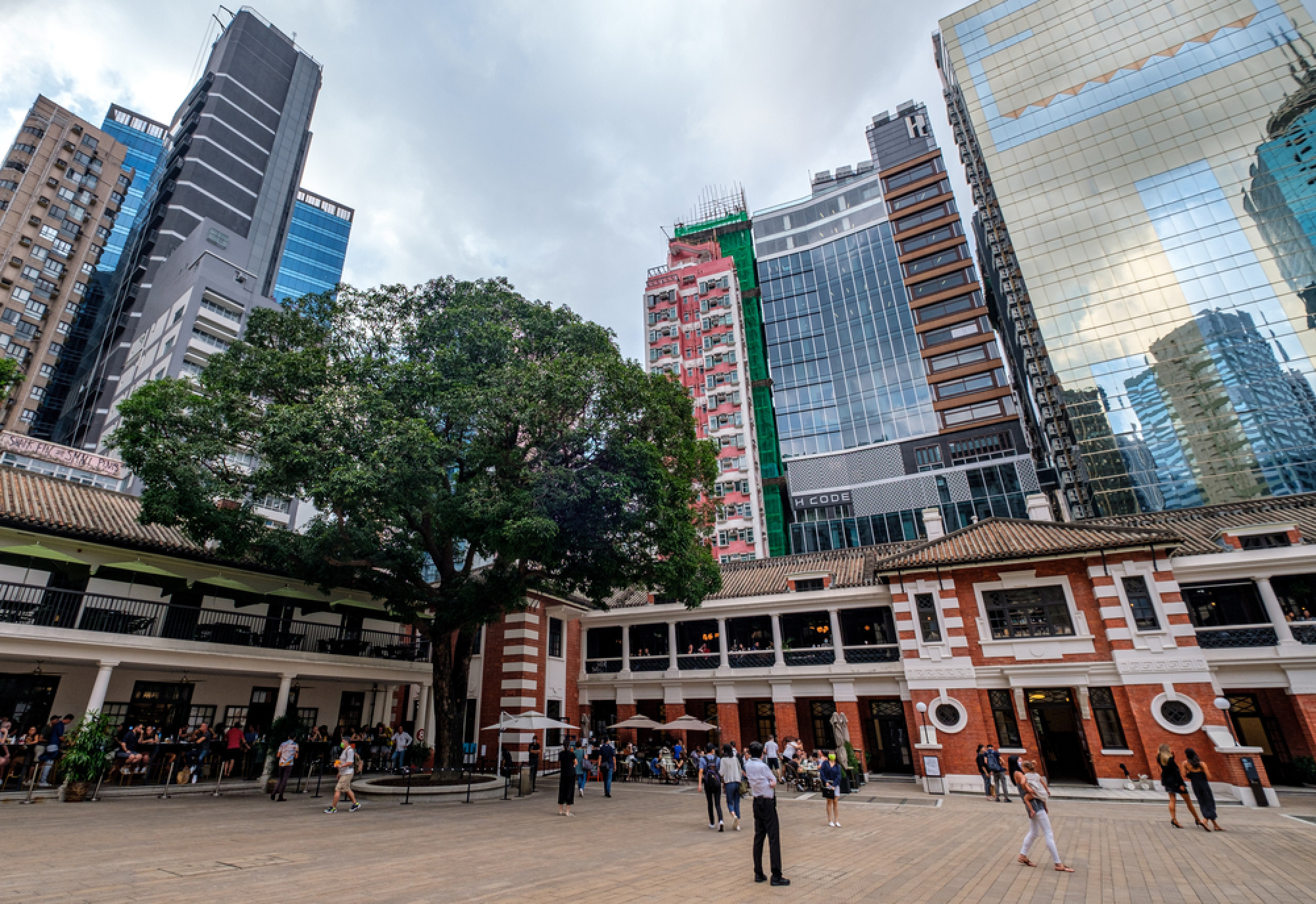 This exhibition acknowledges the vital role trees play in our daily lives and explores ways of protecting, preserving and nurturing them to ensure future generations can continue to enjoy the benefits that trees bring to us. (It reminds us that trees are vulnerable too, and that 55,000 trees were lost in Hong Kong during Typhoon Mangkhut –
a highly destructive storm that hit the city in 2018
.)
As an offshoot of the exhibition, between July 16 and August 27 visitors may join a guided tour of stone wall trees from Tai Kwun through the Mid-Levels West area. These trees are of high historical and cultural value, as they symbolise urban landscape transformations closely connected with the community's cultural life. (HK$80, or US$10, per person; HK$120 for one adult and one child)
As another offshoot, from August 6 to 20 visitors can learn more about the 10 trees in Tai Kwun through listening to and creating music with them using instruments they make themselves in an on-site workshop. (HK$80 per person; HK$120 for one adult and one child)
This free exhibition runs until September 4 at Tai Kwun's Block 01 Duplex Studio, 10 Hollywood Road, Central.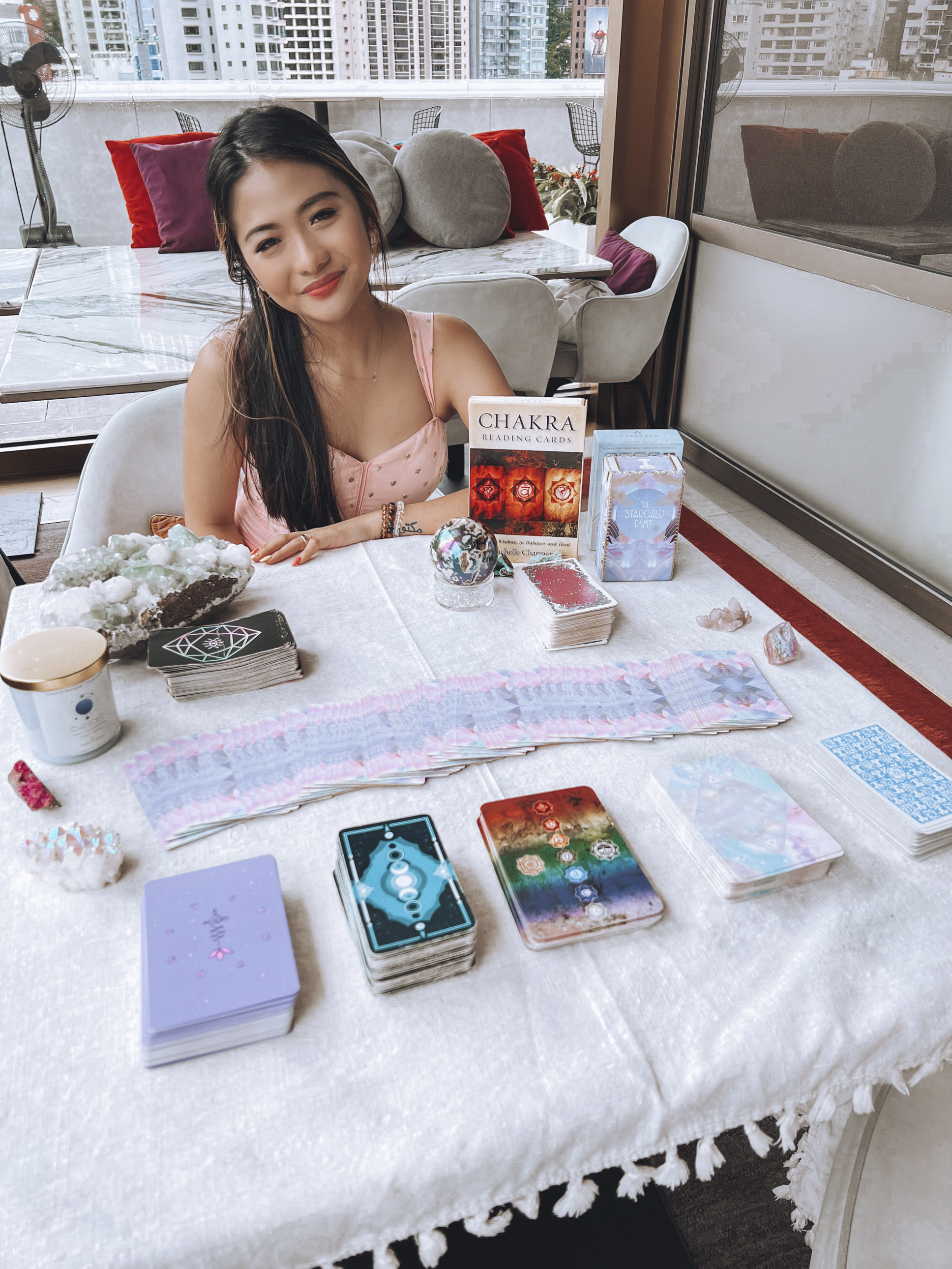 Feed your spiritual self
Popinjays restaurant on The Murray Hotel's rooftop in Central hosts the Mystic Paradise Brunch for those who want to nourish body and spirit.
Diners can enjoy live beats by DJ Diamond and complimentary
tarot card readings with psychic specialists
from Queen of Pentacles and Kosmic. The Crystal Van, a crystals and spiritual online shop, will have a mystery crystal dispenser (rather like a gumball machine), and guidance on how to derive the best energy from them.
Participate in the reading to get a crystal candle and a moss agate tower, which are meant to soothe the soul.
The Murray Hotel, 22 Cotton Tree Drive, Central. HK$888 per guest, plus 10 per cent service charge. Brunch runs on July 17 in two sessions, 12pm to 2pm and 2.15pm to 4.15pm. Tarot card readings are available from 2.15pm to 6.15pm. To book, email
[email protected]
.
Have a restorative 'float'
Indulge in a floating aromatic sound bath on aerial hammocks led by "sound experience facilitator" Malbert Lee.
Lee will guide participants as they relax in weightless suspension through a surround sound and meditative journey with aromatherapy oils, delivering stress relief while gong and singing bowl vibrations promote circulation, relaxation and rejuvenation.
Sessions run on July 16, August 14 and September 3. HK$350 for a single session, at The Yoga Room, 104 Jervois Street, 3/F, Xiu Ping Commercial Building, Sheung Wan.
[email protected]
.
Relax with a foot massage
During a Raindrop Gong session at Red Doors Studio in Wong Chuk Hang, on the south side of Hong Kong Island, participants are guided to massage their own feet using 10 antibacterial essential oils while experiencing a 45-minute relaxing gong bath by gong master Martha Collard.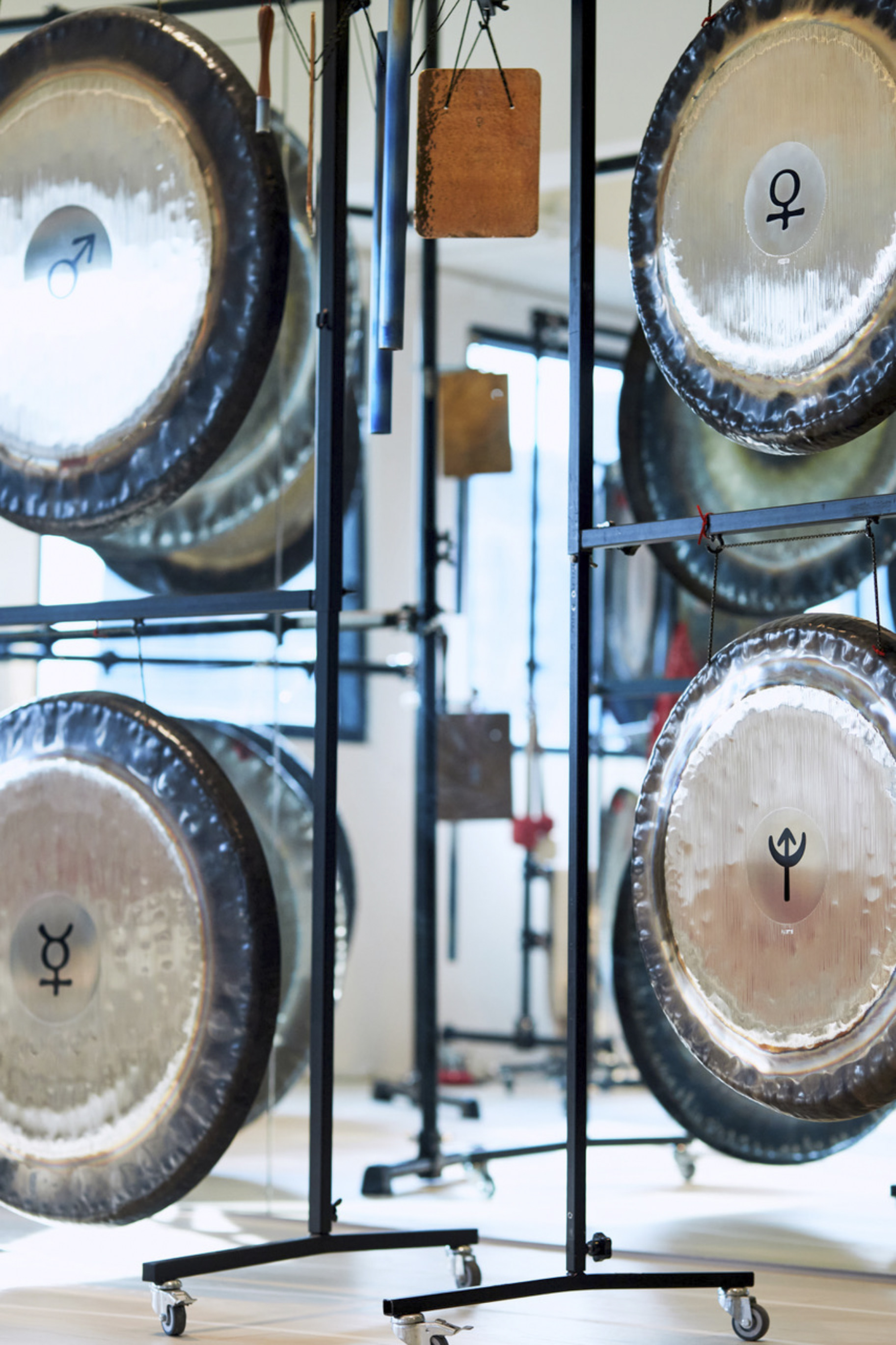 The event is suitable for all ages. Mats, blankets, bolsters, essential oils and eye covers are provided. Wear comfortable clothes and bring socks. At the end of the session, enjoy spiced tea, chocolate brownies and fruit.
HK$450 per adult, HK$800 if you bring a friend, and HK$750 for one adult and an added bottle of raindrop oil for home use.
July 20, August 24, September 24, 7pm to 9pm. Red Doors Studio, Flat A, Floor 21, Lee Fund Centre, 31 Wong Chuk Hang Road.