Wellness
Get more with myNEWS
A personalised news feed of stories that matter to you
Learn more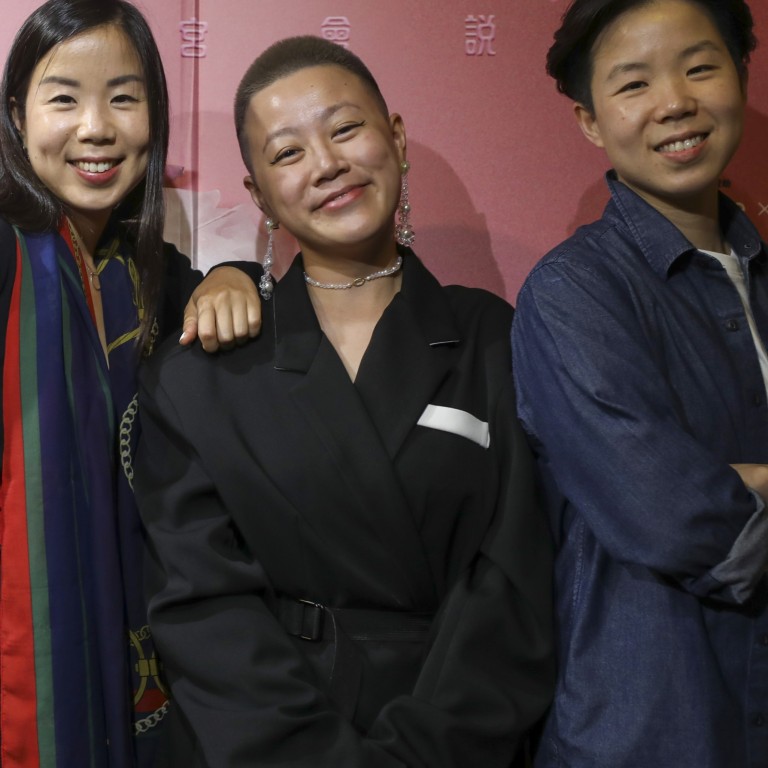 Abortion rights, self-love, body anxiety – 2022 Women's Festival discussions in Hong Kong ranged far and wide
Attendees at panel on body anxiety in Hong Kong reached for tissues as they shared stories of being shamed for their looks and of feeling insecure in their skin
Festival-goers joined a talk on body autonomy and considered why decisions about their bodies, including the choice to bear children, are still not theirs alone
"Who here has never tried losing weight?"
Of the 80 women at an August 14 panel meeting at the Eaton HK hotel in Kowloon, Hong Kong, not a single person raised their hand. Tears rolled down faces as panel members discussed body insecurity and shared memories of being criticised for how they look.
The panel on body anxiety was a part of the fifth edition of the Women's Festival, an annual event aimed at empowering and celebrating women in Hong Kong. This year, it was held from August 12-14 and August 20-21.
This year's theme, "A Womb Dialogue – What is Your Womb Story?", was all the more relevant to attendees after the US Supreme Court's 1973 decision in the Roe v. Wade case –
that guaranteed Americans' right to abortion
– was overturned in June.
"Social, religious, economic, cultural and political factors are constantly shaping our relations with, and possibilities of, our own and others' bodies," said Chantal Wong, one of the festival's co-founders.
"We may not be conscious about our rights as women in Hong Kong, but the worldwide debates about women's body autonomy recently have been really distressing and made the conversation during Women's Festival even more important."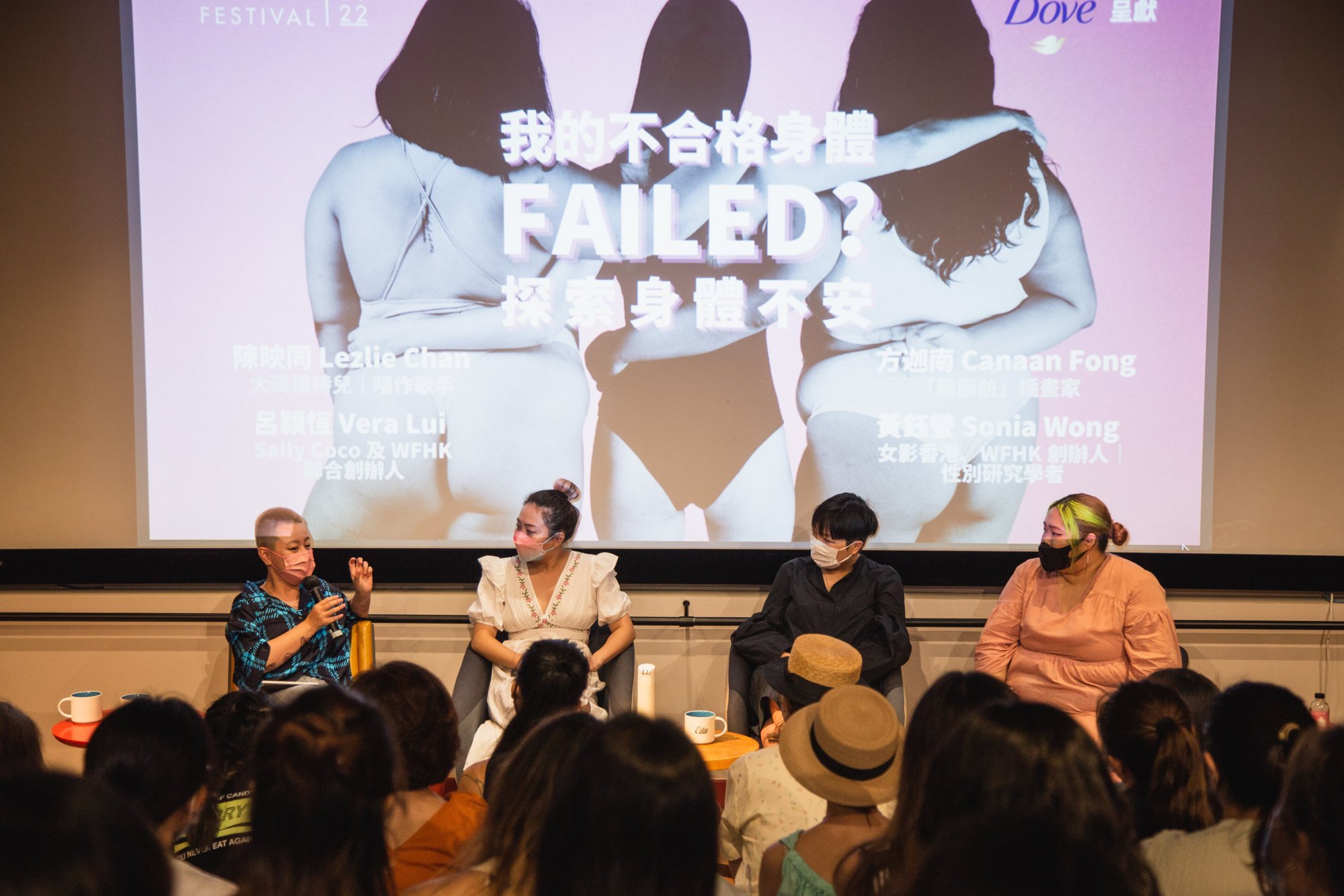 The event featured installation art on the menstrual cycle, pelvic floor exercise workshops, and discussions about bodily autonomy and sexuality. Businesses also set up booths selling herbal teas, massage oils and
menstrual products
.
Although the festival highlighted the need for greater gender equality and women's rights, the path to true bodily autonomy for women remains riddled with obstacles which include legal frameworks that prevent women from making their own decisions.
In Hong Kong a woman must be assessed by two doctors if she wants to terminate a pregnancy, which is only allowed if there is a risk to the mother's physical or mental health. The procedure can be carried out up to the 24th week of pregnancy.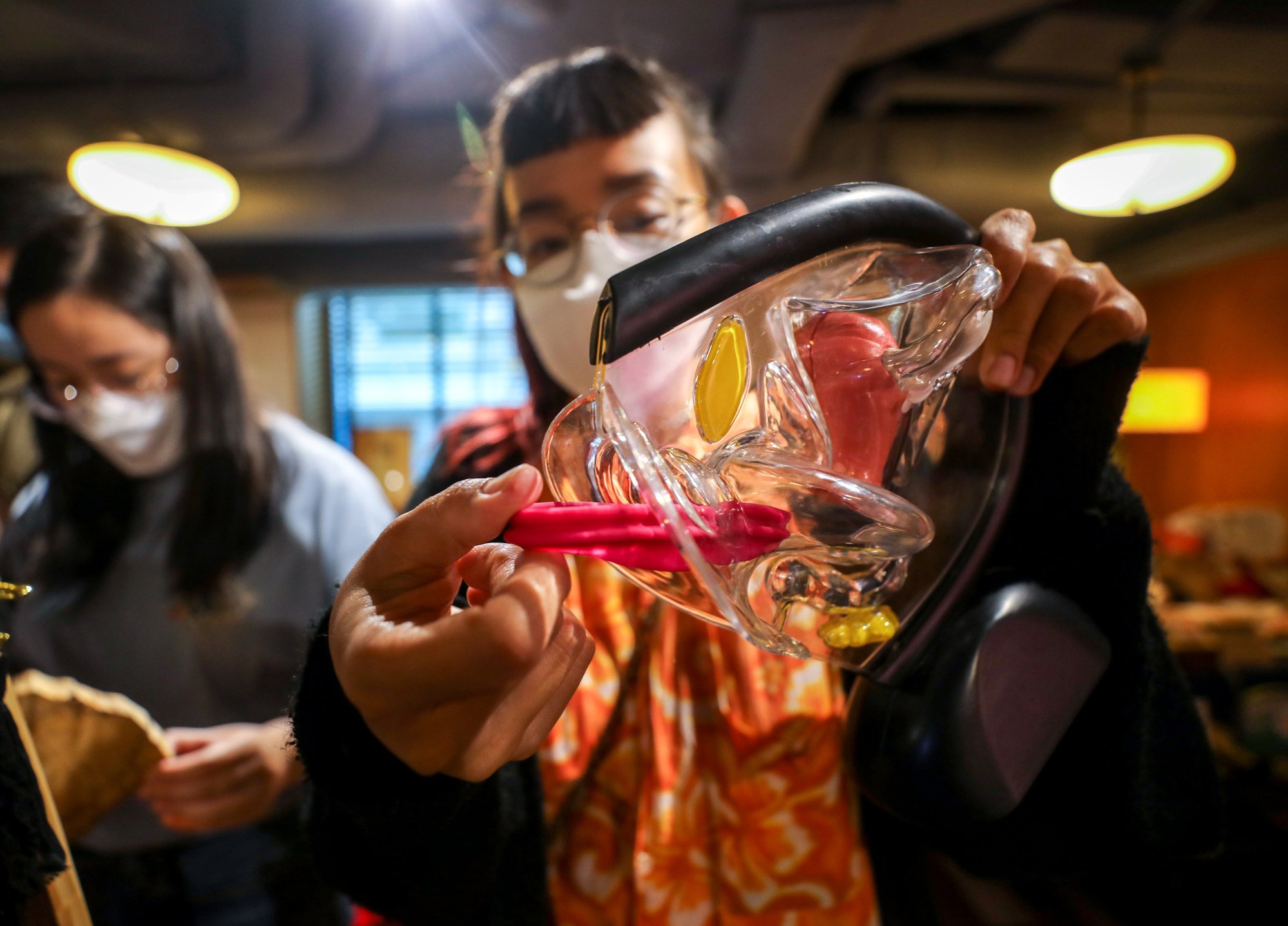 "When we talk about abortion rights, we are always discussing how to define the fetus. But we forget that the fetus is inside a woman's body and should not be discussed separately," said lawyer Evelyn Tsao at a body autonomy panel on August 20. She said there should be greater discussion on providing welfare and support for the mother after a baby is born.
"The medical implications of childbirth on the female body, whether she can continue working, and, if she is a single mother, whether raising a child is feasible – all these conversations are missing from the debate," agreed moderator Sonia Wong.
Jocelyn Tsao, another lawyer, also noted that under the Human Reproductive Technology Ordinance passed in Hong Kong in 2000, in vitro fertilisation (IVF) is only available to women in heterosexual marriages. Even
women who freeze their eggs
can only use them after they are married.
"The ordinance is hugely out of date as, in the past 22 years, there have been global shifts around the recognition of same-sex marriages, trends of women getting married later, and couples staying unwed," she said.
The festival also focused on those who have been left out of the conversation surrounding sexual liberation. As old people become more tech-savvy, some elderly members of the LGBTQ community have been turning to apps to meet new people – which exposes them to physical and financial risks.
"We hope to provide the elderly with appropriate sex education and [teach them] how to protect themselves. We also teach them internet safety and what to look out for when using dating apps, especially about love scams," said Philip To, a committee member of the non-profit group Grey and Pride for elderly LGBTQ members.
The organisers of the Women's Festival wanted to help connect women and, through the sharing of vulnerabilities, they did just that. Although women of many different age groups attended the panel on body anxiety, it was clear that the trauma of
being ashamed of our bodies
was a common thread.
Body anxiety impacts our daily lives in a number of small ways, from what we wear to how we choose to walk, said festival co-founder Sonia Wong, also a gender studies scholar.
"Although the Women's Festival promotes self-love, body autonomy and freedom, and we have been preaching this for five years, does it mean we no longer experience body anxiety?"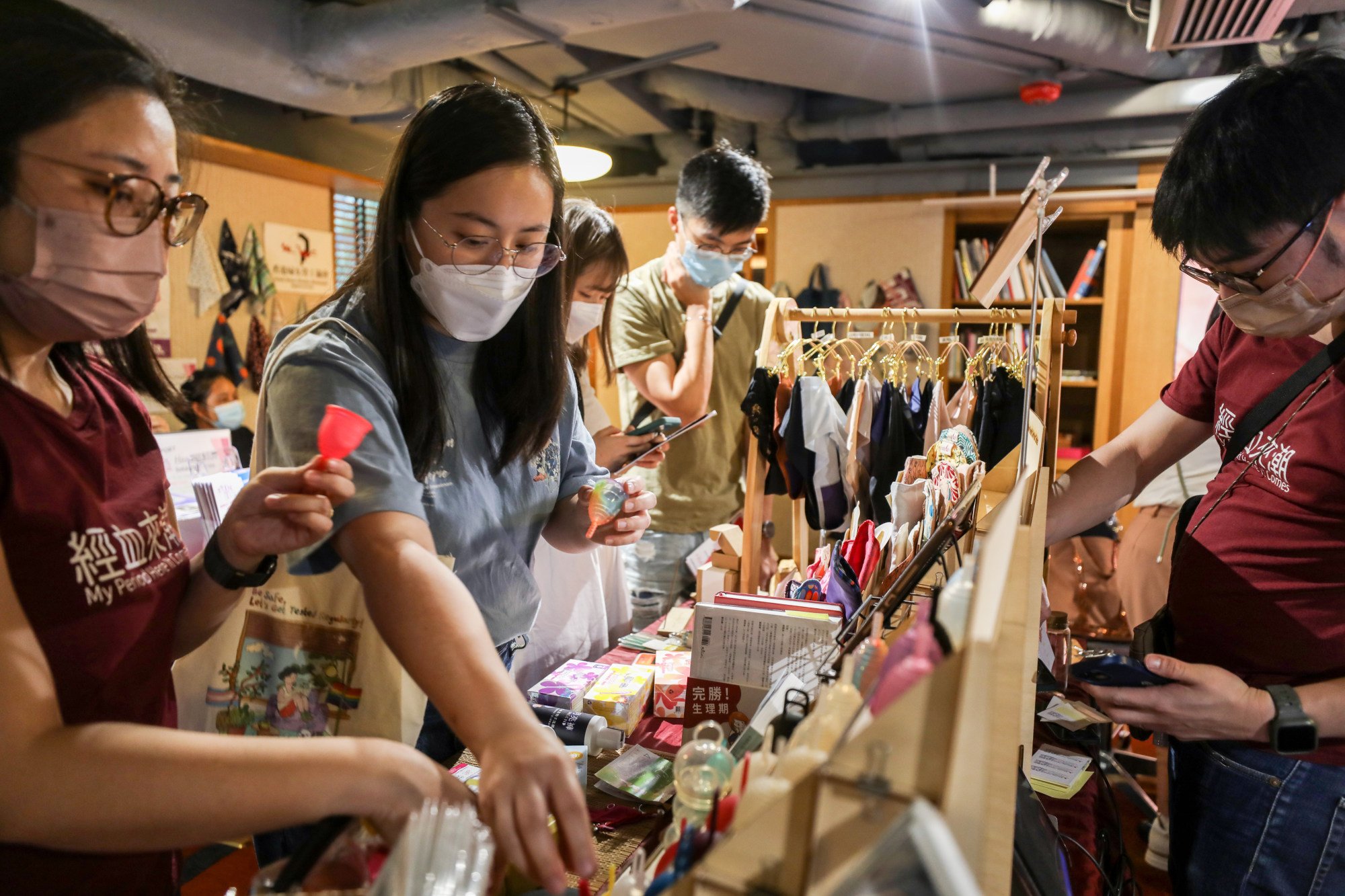 The two-hour-long, tear-streaked panel discussion explored why we feel body anxiety, how underlying trauma causes the subconscious judgment of ourselves and how we can work to overcome it.
The hyper-surveillance of our bodies that gives rise to body anxiety is what panellist Sonia Wong calls "a collective trauma and pandemic".
"I only realised two years ago [that] I have body anxiety," said panellist
Vera Lui, a sex educator
. "I have been trying to lose weight since I was 15. I am now in my 30s. I didn't realise it was because I disliked myself, I just thought it was something I had to work on."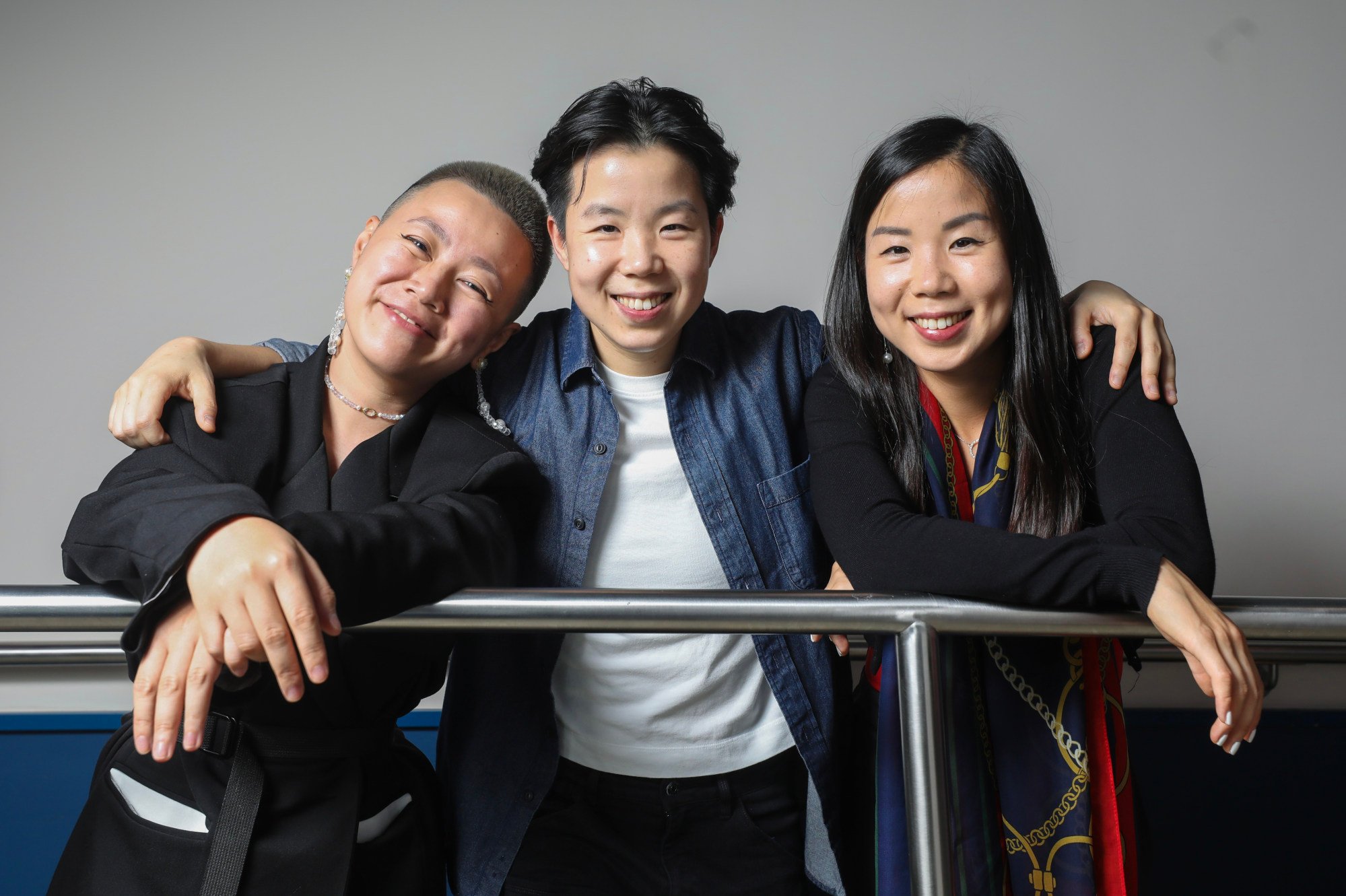 Plus-sized model and singer Lezlie Chan, who featured on the poster for this year's festival, shared how she used to be bullied for her size when she was younger but overcame the pressure to lose weight.
Chan used to fear appearing in photos, but now models for a swimwear brand and has even competed in a beauty pageant.
"I decided to liberate myself from other people's gaze and judgment," said Chan. "I have never felt so free."