Wellness
Get more with myNEWS
A personalised news feed of stories that matter to you
Learn more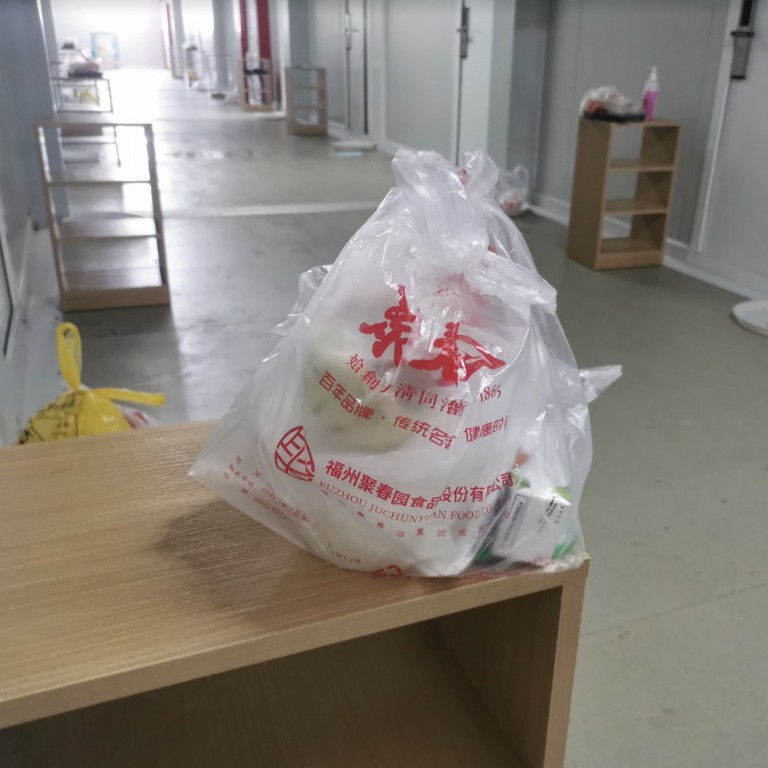 How to prepare for China's '7+3' quarantine: bring food, coffee, earplugs, a yoga mat, and patience
Don't speak Chinese? Learn basic Covid-19 vocabulary before you land in China, and have essential information at hand
Unless you want to lose weight – this writer lost 6kg in 11 days – bring as much food as you can, although no cooking is allowed
Heralded as a sign of easing of restrictions, the precautions against the spread of Covid-19 for people arriving in mainland China have been reduced to "7 + 3": a week of centralised quarantine followed by three days of home observation.
Here is what to expect, based on one writer's experience of quarantining in such a centre after travelling from Hong Kong to Fuzhou in Fujian province.
Arrival
Having been marshalled by platoons of people in white hazmat suits through a labyrinth of QR code scans, temperature checks and PCR tests, be prepared for questions at immigration.
You will need to explain why you are back in China, why you left in the first place, and almost everything that happened in between.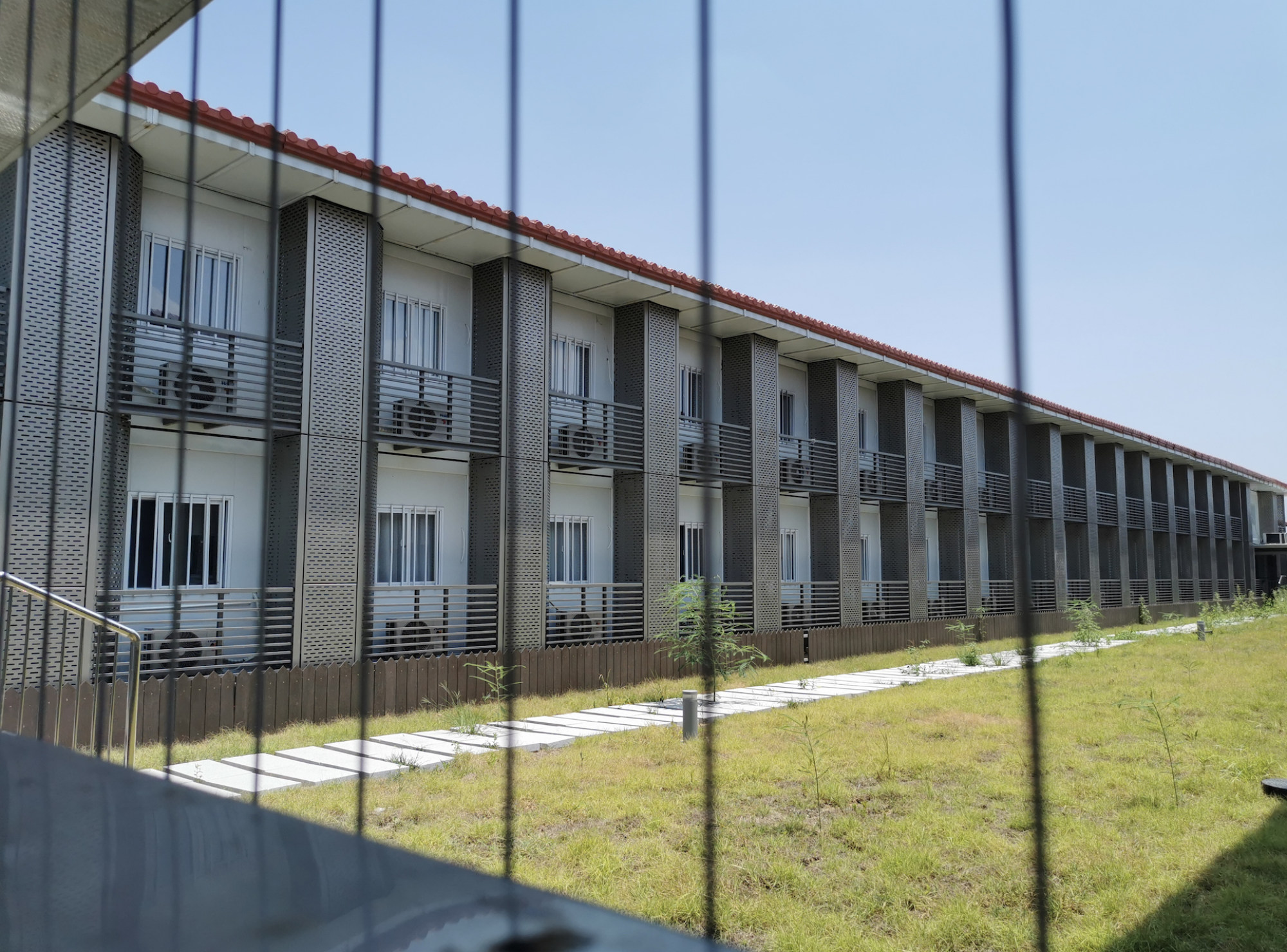 One for all
Having collected their luggage, everyone was bundled onto a convoy of buses, which trundled off into the darkness away from the city lights. "No eating on the bus – do not take off your masks or you will be penalised!" one hazmat-suited worker warned.
"Where are we going? Can we choose our hotel? Can we have one where you can order takeaways?" asked one passenger. "You are all going to the same place," was the reply.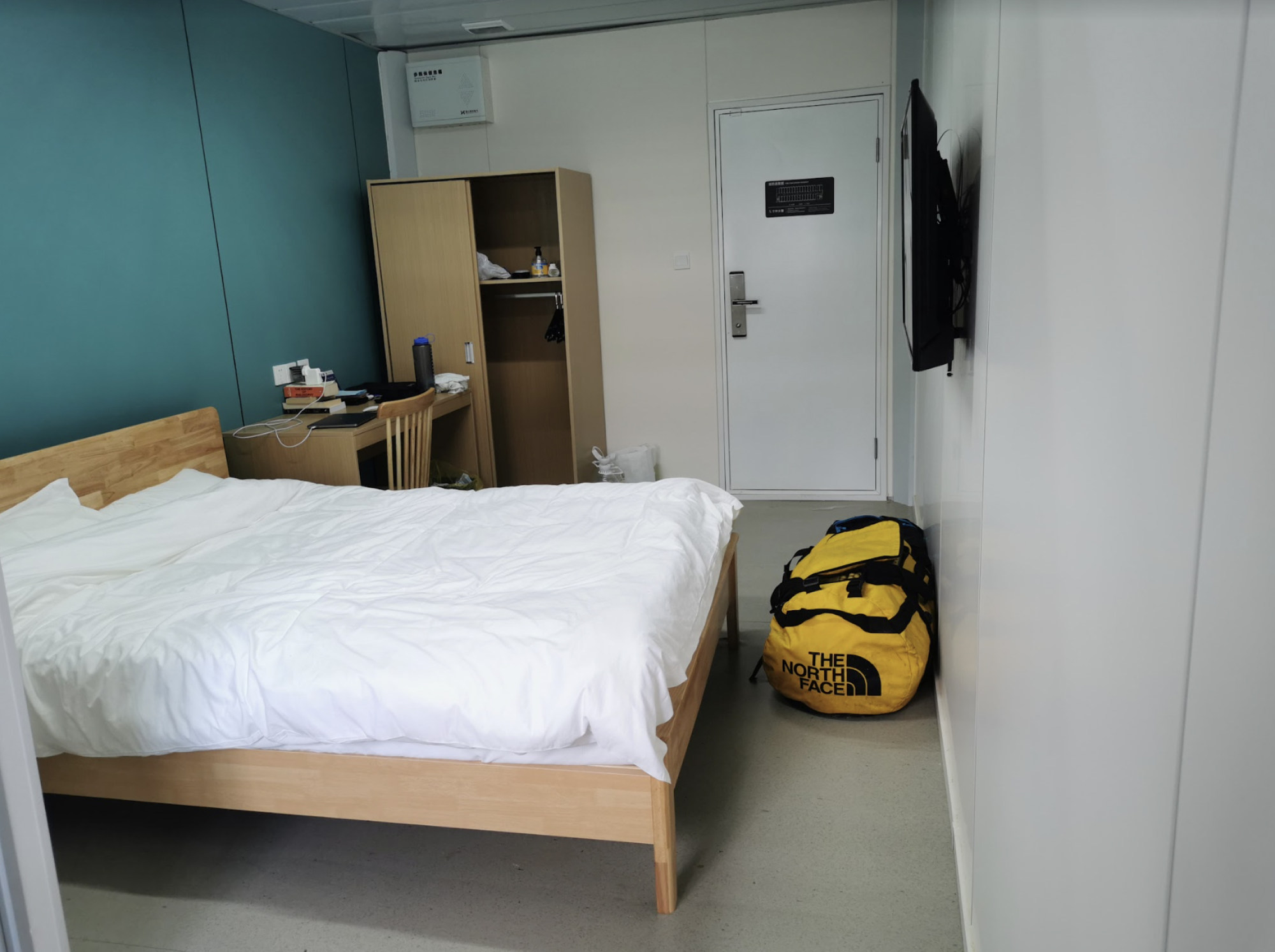 The 'white box'
The "same place" was not a hotel, but a guo ji jian kang yi zhan – International Health Centre – a sprawling complex of little white buildings far outside Fuzhou.
"First- or second-floor room?" I was asked, and a plastic bag with a now cold meal was thrust into my hand. My room was clean, new, white – and smelled overwhelmingly of disinfectant. I called it the white box.
The window, with bars on it, faced another block of white boxes. No takeaways were allowed, but the Wi-fi worked well.
Linguistic adventure
Non-Chinese speakers entering the white box are advised to learn the essential Covid vocabulary: ge li – quarantine, he suan – PCR test, jian kang ma – health code, she qu – residents' association. Your very freedom may depend on your linguistic dexterity.
A day-by-day flowchart in the room describes – in Chinese only – what you need to do to be released:
Day 1: Fill in the arrival form on WeChat, and get a PCR test
Day 2: Get another PCR test, and download the Fujian health code app
Day 3: Fill in the return journey form including your destination, your flight number, and the address of your local she qu – residents' association … and so on, until the final day.
7 = 12
In theory, after seven days in the white box you are no longer considered a menace and can go home to complete your three days of home observation. Not so simple in practice. To leave quarantine, you need to get official approval from your she qu – the local residents' association.
On the return journey form, you must include the address of your she qu and a contact number (better find these out beforehand). The white box will confirm with your she qu that they agree to take you back for home observation. If they refuse – and the benevolence of she qu varies greatly – you will do the three home observation days in the white box.
You are meant to be released on your 11th day, but it somehow became the 12th as a 24-hour PCR test result was necessary to take a plane or train. Adjust your calendar accordingly.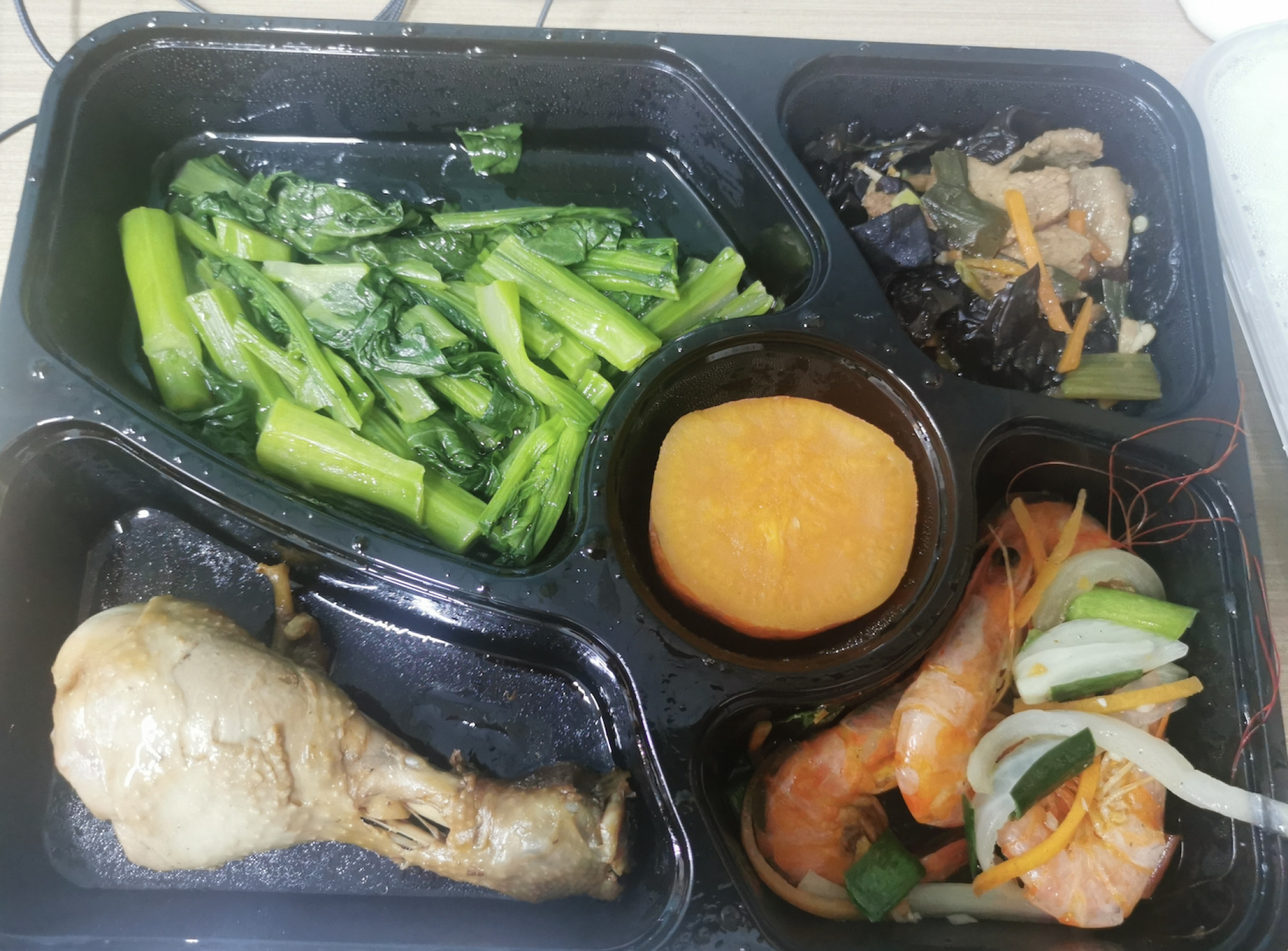 Rations
In the good old pandemic days, quarantine hotels allowed takeaways.
Quarantine centres don't
. In the white box, a plastic bag containing a bowl of soup, a tray with a Chinese meal, and a soft drink (you get used to drinking hot Fanta – the food warms the drink up) were deposited on the shelf outside my door.
Bring as much food with you as you can – the meals provided will not win any Michelin stars, and the servings are small. On the plus side, you will lose weight. Also bring coffee and a cup. No cooking is allowed.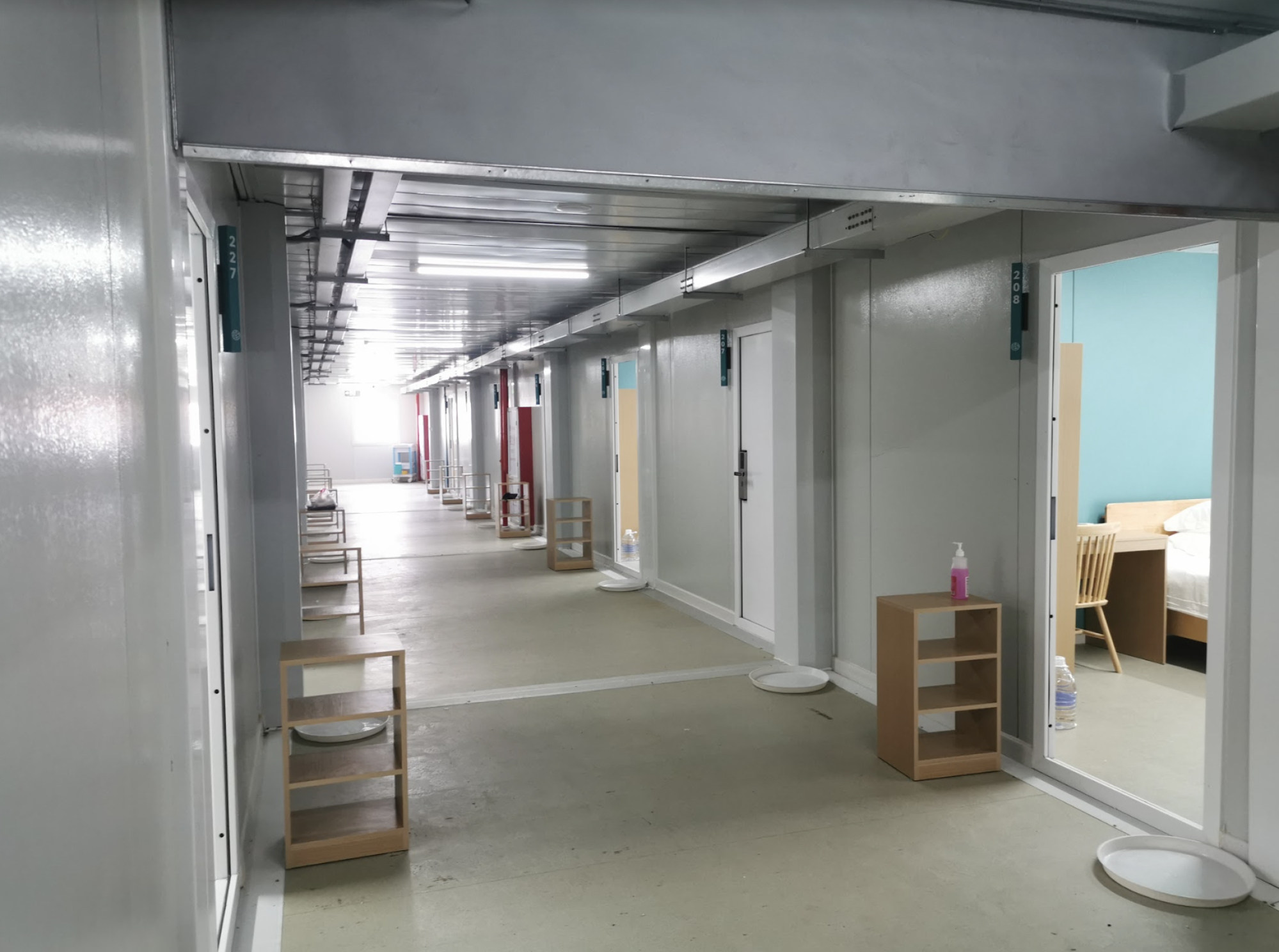 Alarms
A stern female voice, in English and Chinese, breaks the silence at 10am and 4pm daily: "Ladies and gentlemen, for the sake of your health, it is time to measure body temperature." You are instructed to place your wrist on a sensor on the wall.
Opening your door sets off an alarm not unlike one in a top-secret research facility. This alarm goes off every time your neighbours open doors to get rations or put their trash out. At lunchtimes and dinner times it sounded as though our "research facility" was under sustained attack. Bring earplugs.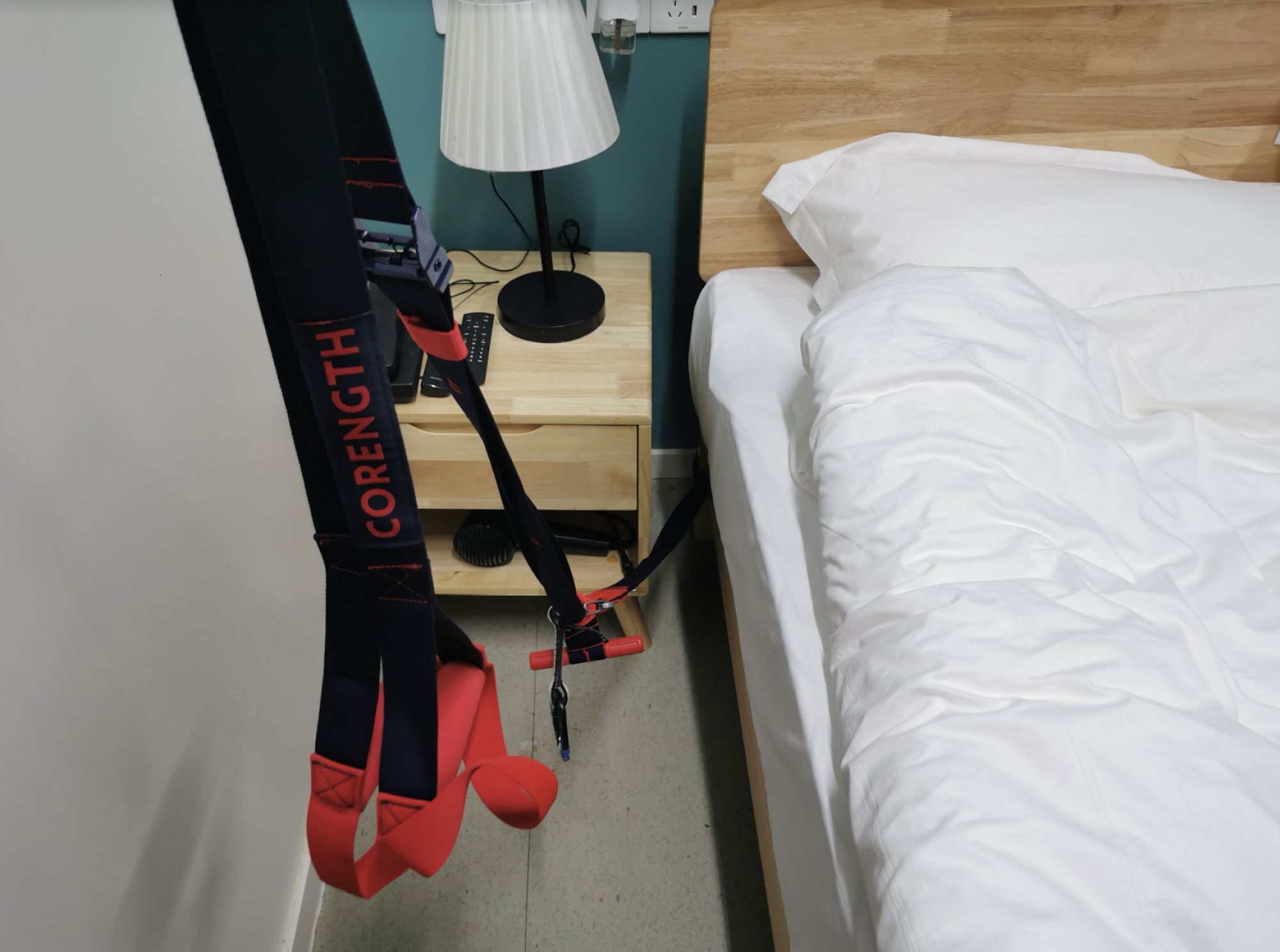 Exercise
The room, made from thin sheets of metal and plastic, shakes and rattles – a warning to those who think that they can wantonly indulge in
burpees
or any such jumping activity. Bring a yoga mat instead.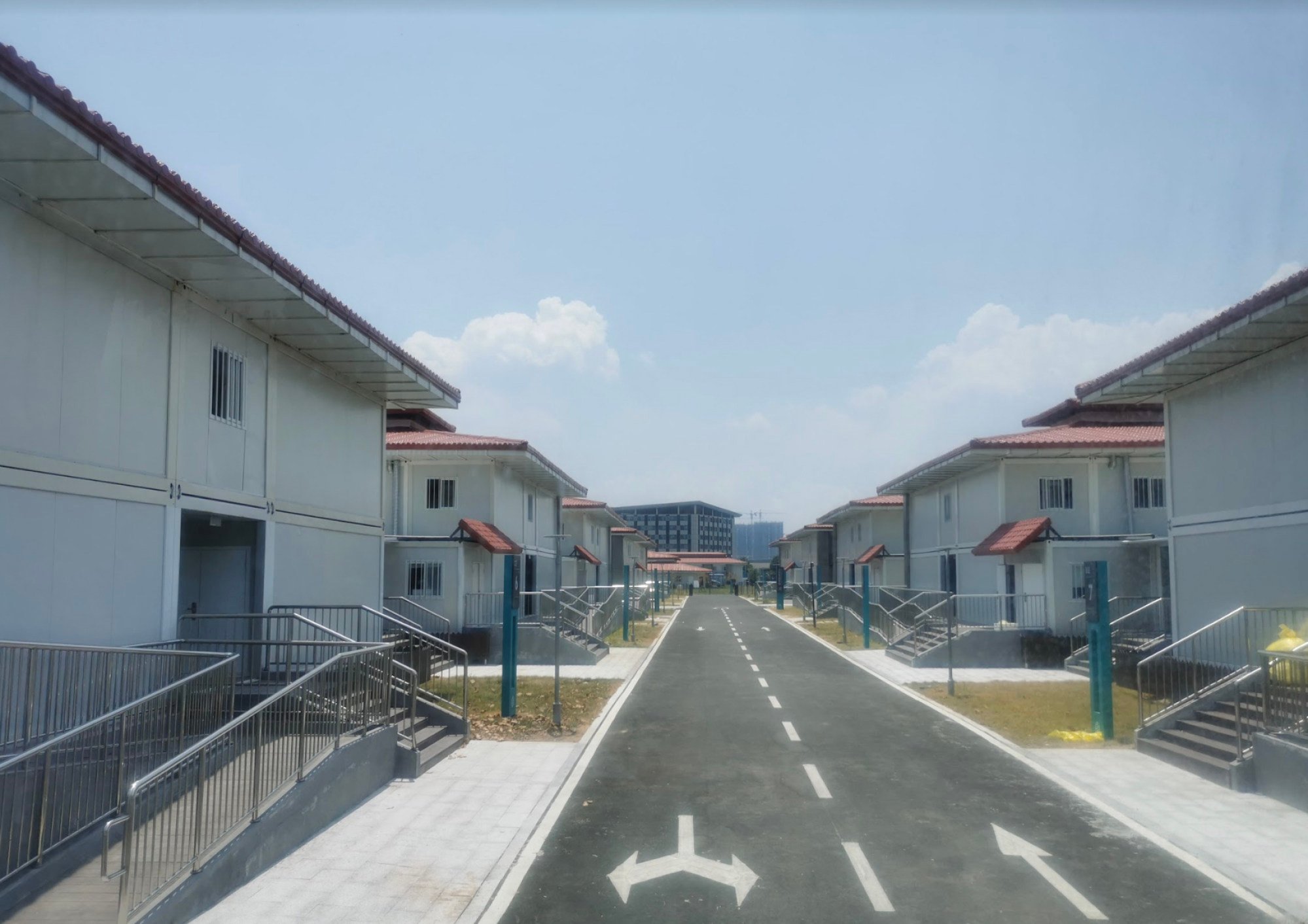 Freedom not guaranteed
Having left the white box after 11 nights, 6kg lighter and about HKD$4,000 (US$500) worse off, I flew to my home city. On arrival I learned that on that day three Covid-19 cases were detected, sending more than 50 residential compounds into lockdown.
The map of the locked-down area was expanding like a hungry amoeba, and there was every chance I would wake up the following morning back in quarantine.