Wellness
Get more with myNEWS
A personalised news feed of stories that matter to you
Learn more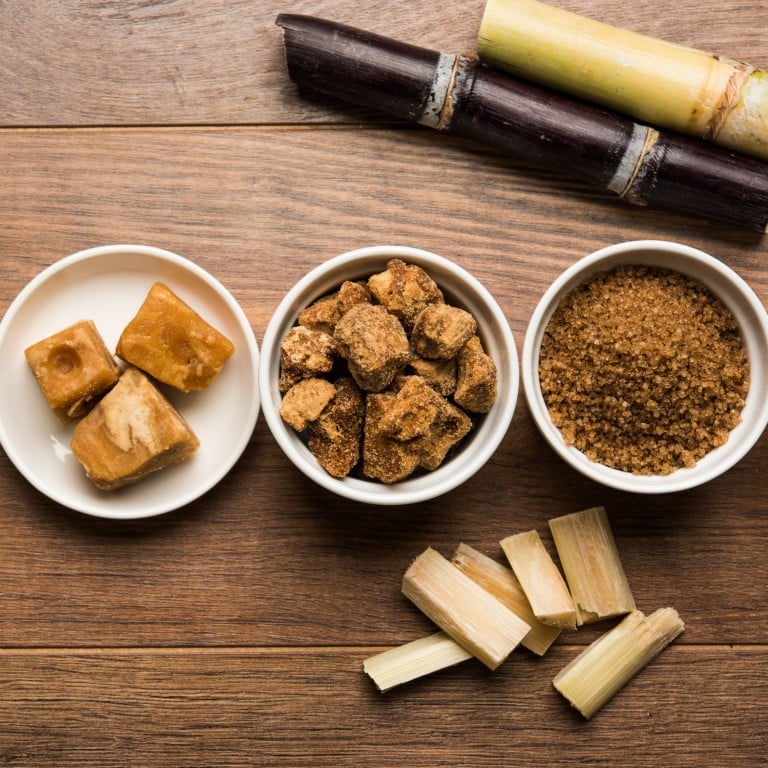 Feel unwell? Jaggery, refined sugar alternative, may soothe a sore throat and cough, and keep other common ailments at bay
Pairing jaggery with ginger and basil can help heal sore throats, seasonal flus, colds, coughs and fevers, an Ayurvedic practitioner says – one of its many uses
Shilpa Shetty and fellow Bollywood star Suno Sood promote jaggery on Instagram for its health qualities – nutritionists say it helps build strength and immunity
In autumn the streets of India are flooded with vendors hawking pretty, caramel-coloured brittle. Peanuts, sesame, puffed rice, candied or toasted nuts and other ingredients often find their way into these treats, which are known to keep the winter chill at bay.
The ingredient common to these sweets is jaggery, also known as gur or medicinal sugar in India. The country produces more than 70 per cent of the world's jaggery, which can be found in wholesale markets in major cities.
Many South Asian and African cuisines use jaggery, which can also be found in other parts of the world under names such as muscovado (Portugal), panela (Colombia), kokuto (Japan) and rapadura (Brazil).
Jaggery is believed to have been introduced to the Indian subcontinent around 6000BC through the Malay Peninsula that runs between present-day southern Thailand and Singapore. It is used in sweet and savoury dishes.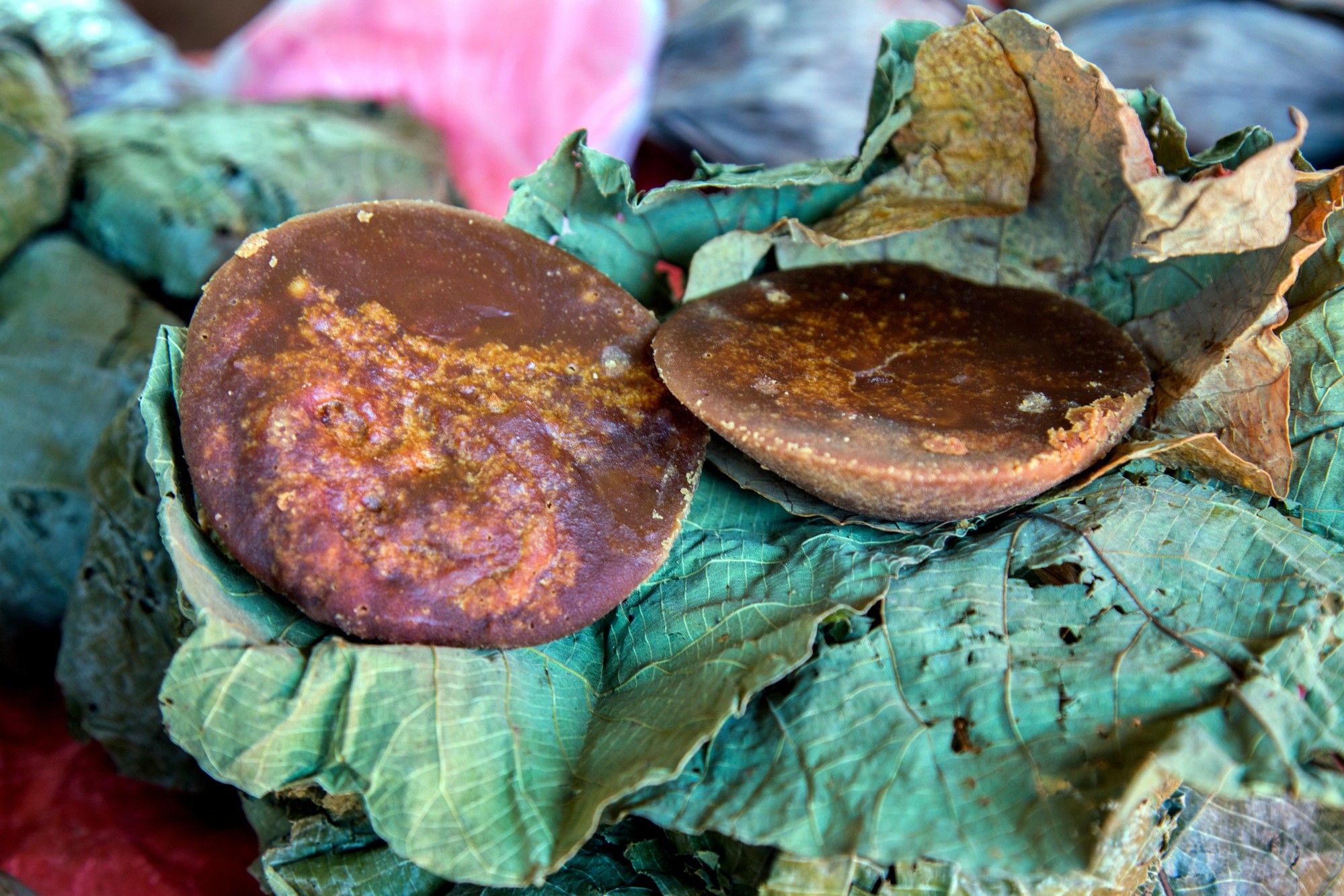 The sugar cane crop from which jaggery is made is cultivated in the Indian countryside. After the cane is harvested, the juice is extracted and simmers in huge vats until it thickens. After impurities are removed, the golden liquid is poured into disc-shaped tin moulds.
Once solid, it is sold – whole, in chunks or powdered – for about US$1 a kilogram (2.2 pounds). Online stores sell jaggery in many forms and products such as cookies, candies, coated nuts and confectionery.
Nutritionists say jaggery is packed with antioxidants, vitamins and minerals that can help build strength and
immunity
, and can also help in warding off minor illnesses.
Jaggery is a healthier alternative to refined sugar, which is why
Ayurvedic practitioners
incorporate it in traditional Indian medicines and remedies.
"Jaggery has a 'hot' potency, which gives warmth to the body. Pairing it with ginger and basil leaves can help heal sore throats, seasonal flus, colds, coughs and fevers," says New Delhi-based Ayurvedic practitioner Bharti Raghav.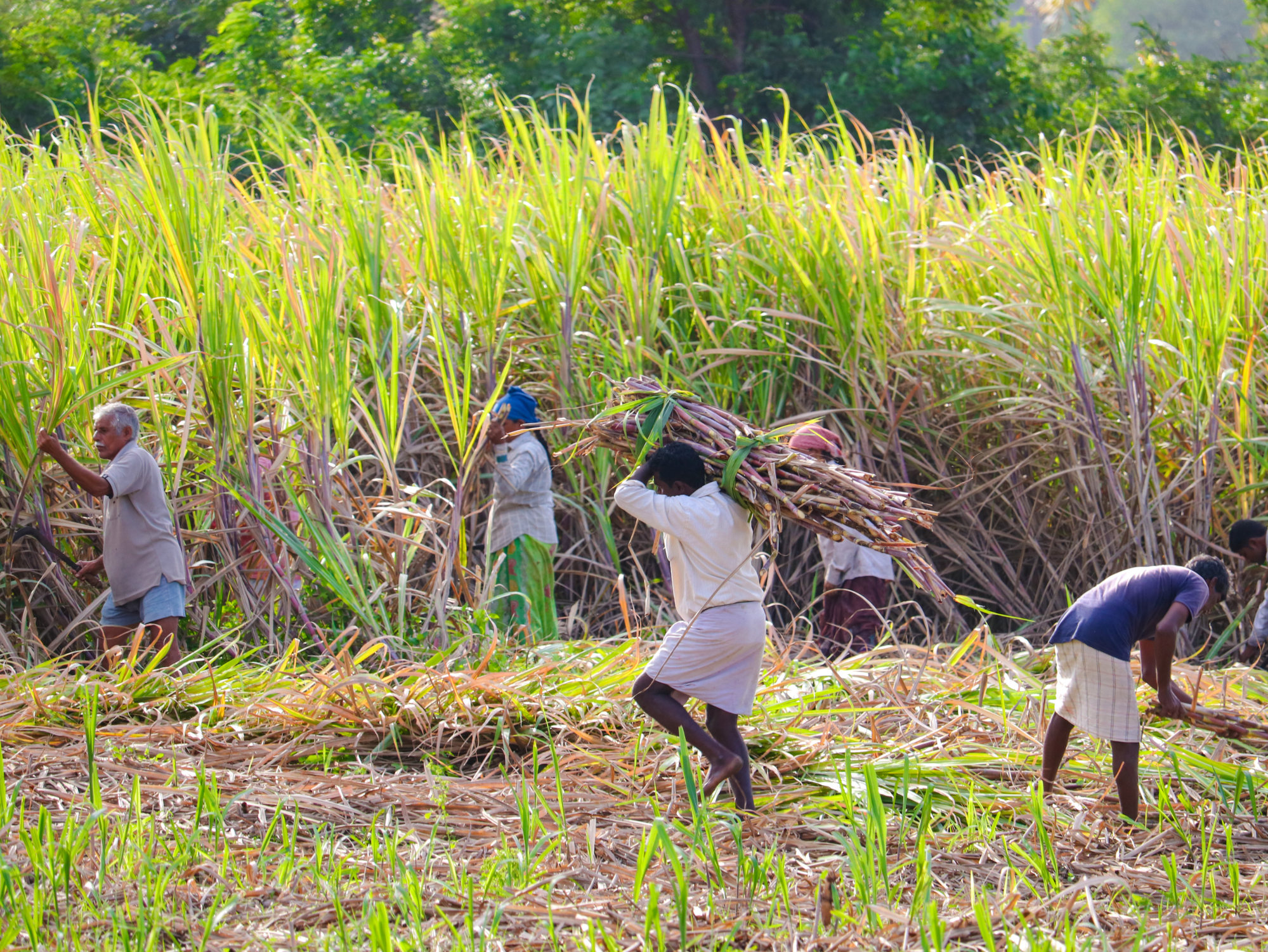 "Consuming jaggery, ghee [clarified butter] and ginger every day alleviates joint pain and boosts bone health, as it has anti-inflammatory properties," Raghav adds.
Jaggery also provides energy since it is packed with healthy carbohydrates, Raghav says. In villages, women use it to ease
premenstrual cramps
or expedite labour, while also feeding weak infants and children with it, she adds.
Loaded with iron, folate – the natural form of vitamin B9 – and other essential ingredients, jaggery can be used as a blood purifier and to improve haemoglobin levels, according to Urvashi Agarwal, an integrative health coach based in the northern Indian state of Uttar Pradesh.
"It boosts oxygen supply to the brain while augmenting brain function and stimulating the secretion of digestive enzymes that aid food digestion," she says.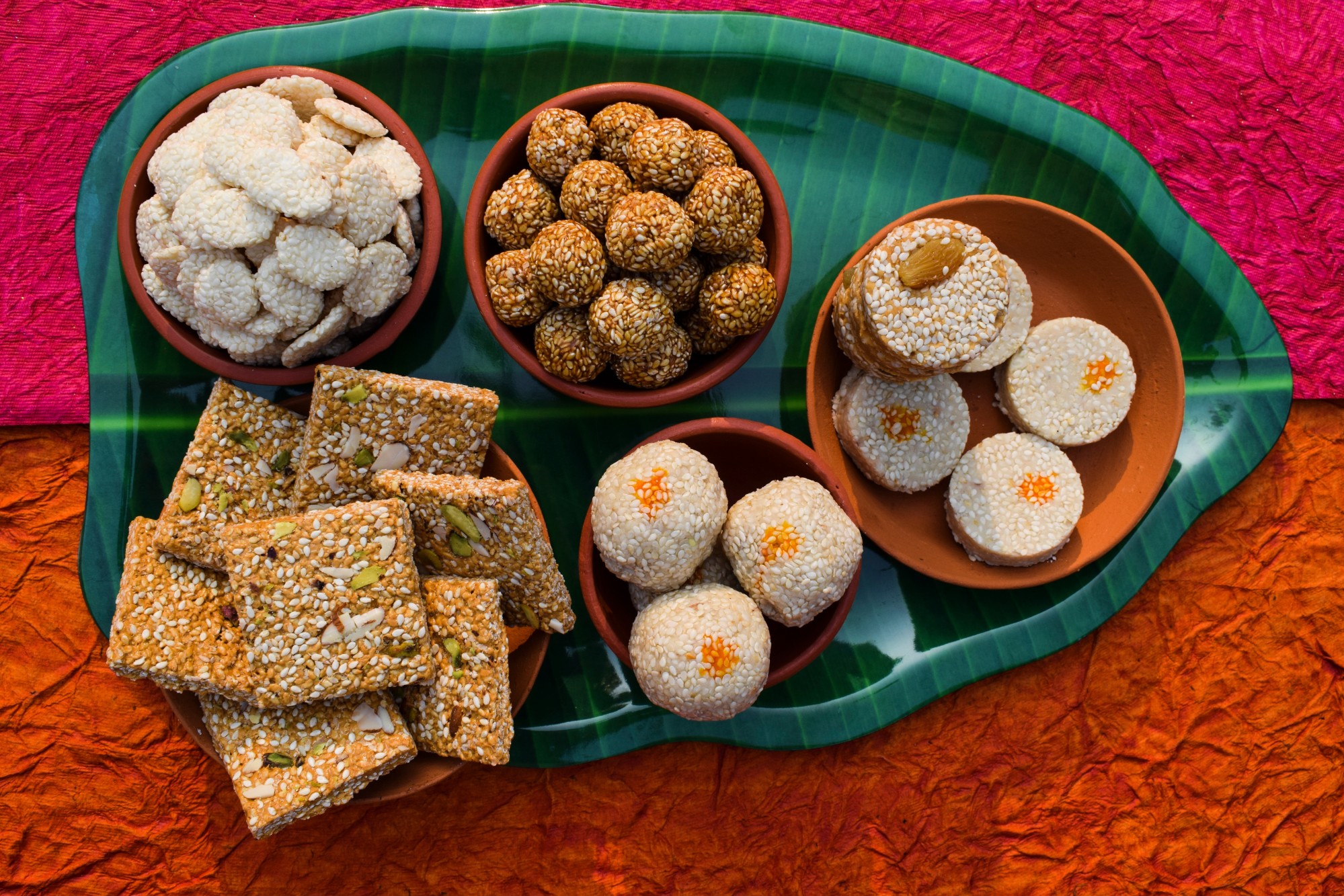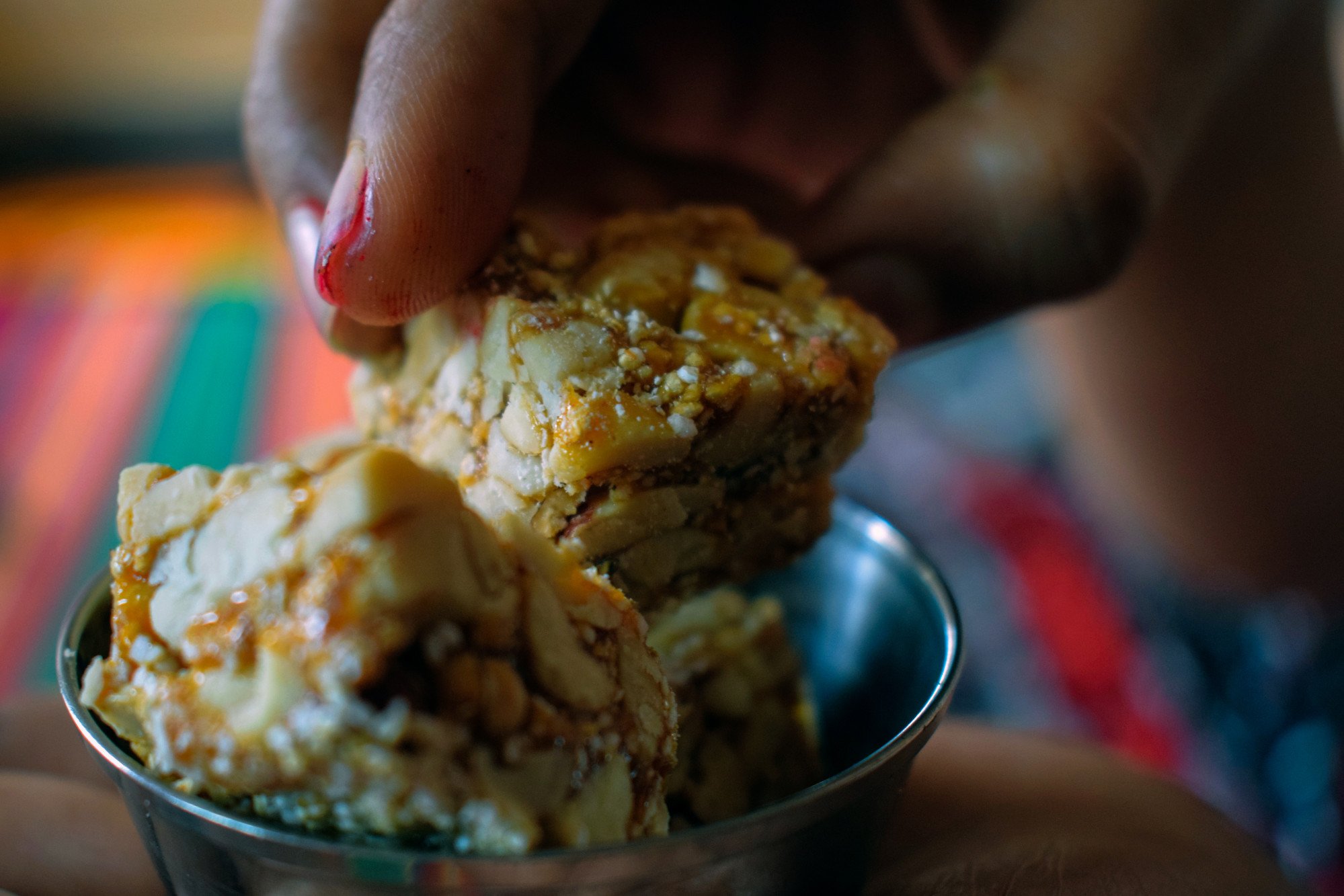 Another reason to consume jaggery, Agarwal adds, is that its rich folic acid and iron content can help prevent anaemia, a common problem among women in poorer nations. "Jaggery also contains selenium and zinc as well as antioxidants, all of which help boost one's immunity," she says.
Western studies point to jaggery's healthful properties. A 2020 review in the Journal of Pharmacognosy and Phytochemistry noted that regular use of jaggery may aid digestion; help
detoxify the liver
;
relieve constipation
and stress; boost energy; and treat premenstrual syndrome. It may also have antioxidant and anti-cancer properties, studies say.
Small wonder, then, that jaggery has been an integral part of Indian cuisine for centuries. Grandmas across the country are known to slow-cook nut- and raisin-encrusted jaggery rice on wood-fired stoves until the entire kitchen is filled with its irresistible aroma.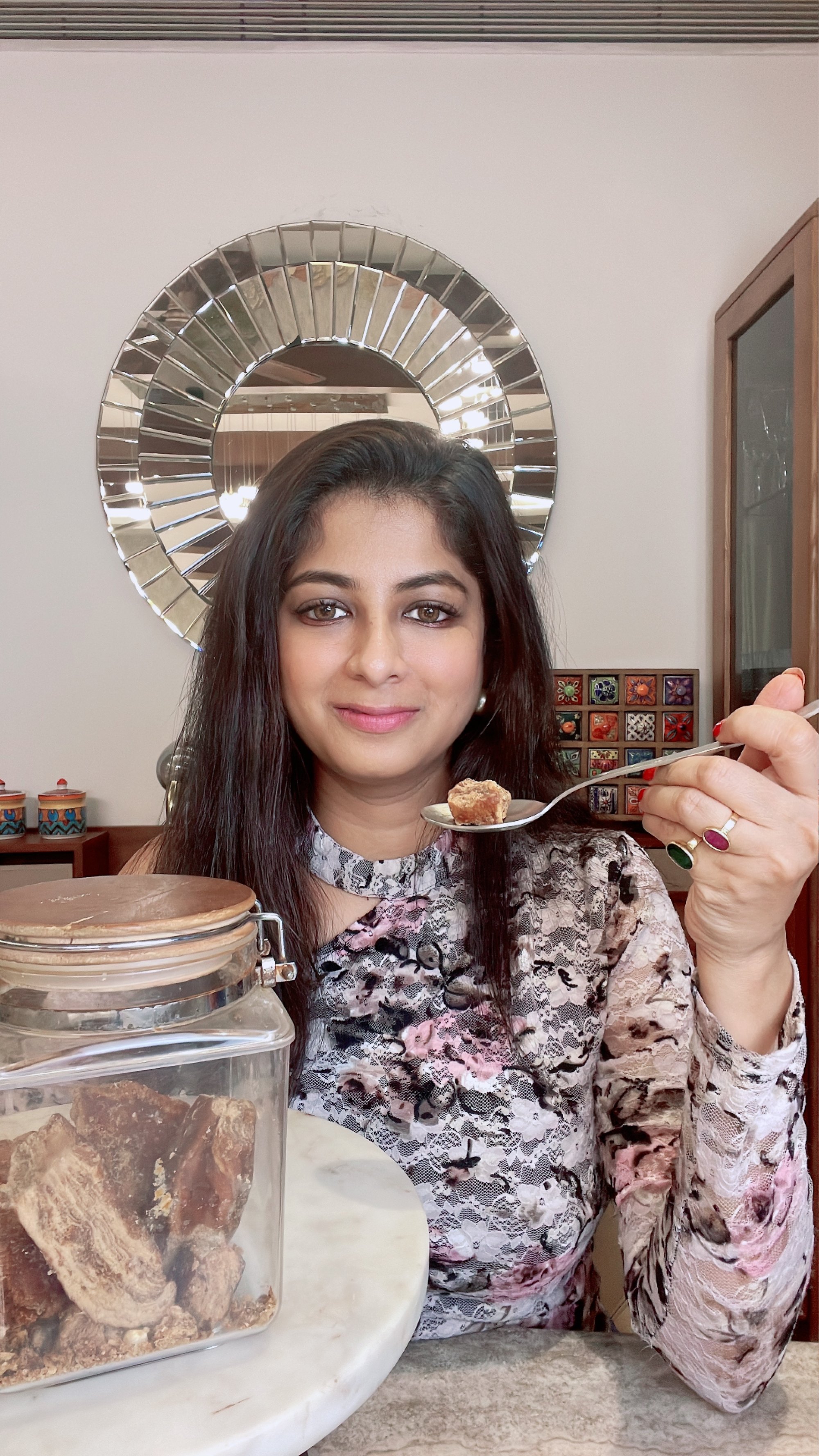 Hot chapatis smeared with a dollop of molten jaggery are considered a delicacy across rural India, and modern cooks incorporate it in puddings, pancakes, dips, cakes and breads.
Vivek Rana, executive chef at the Claridges Hotel in New Delhi, says his kitchen uses more jaggery than refined sugar not only to enhance the taste of dishes – especially desserts – but to make them easier to digest.
"Jaggery dishes like rice puddings, sweet breads and jalebis [funnel-cake style fried spirals] are popular with our guests. Even in our Thai kitchen, we use jaggery in salads like som tam [green papaya salad] and for dressings."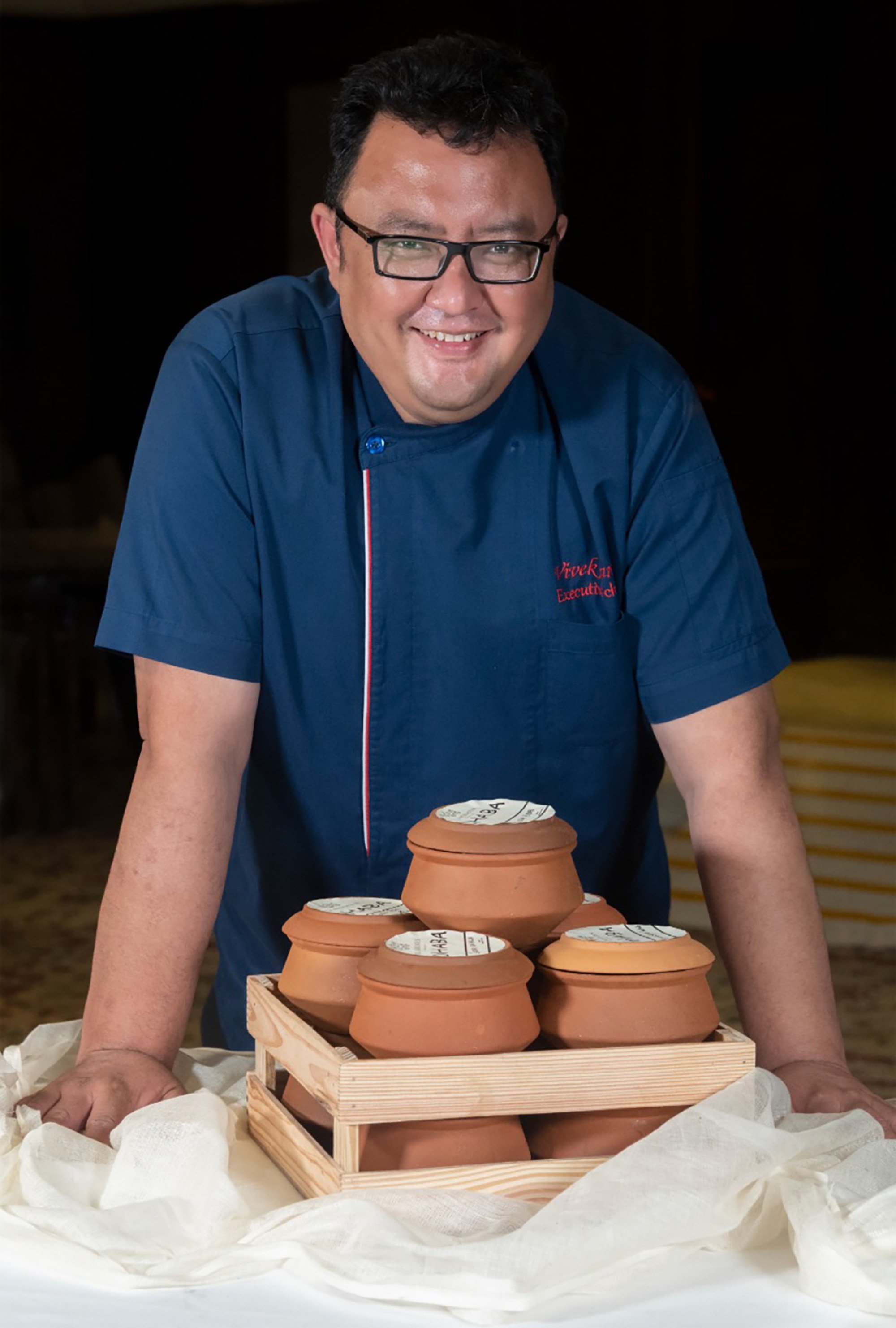 Mumbai-based teacher Adil Parikh says he loves popping a cube of jaggery in his mouth after dinner "instead of calorie-rich desserts".
Popular Bollywood actress Shilpa Shetty
is also a fan. "Jaggery, also known as
gur
in Hindi, is a popular natural sweetener used as an alternative for sugar," she wrote earlier this year on her Instagram page, which has 28 million followers.
Gur
has no fat, she added, so "you can easily add it to your diet".
Indian actor
Sonu Sood
, another jaggery lover, gave his 17 million Instagram followers a tour of a jaggery manufacturing factory from his village in the northern Indian state of Punjab.
Despite its good qualities, dietitians warn people should not overeat jaggery. "One shouldn't consume more than 15 to 20 grams [0.5 to 0.7 ounces] per day and
diabetics need to be mindful
, because it is sugar after all – even if it is a healthier version," says Raghav.