Wellness
Get more with myNEWS
A personalised news feed of stories that matter to you
Learn more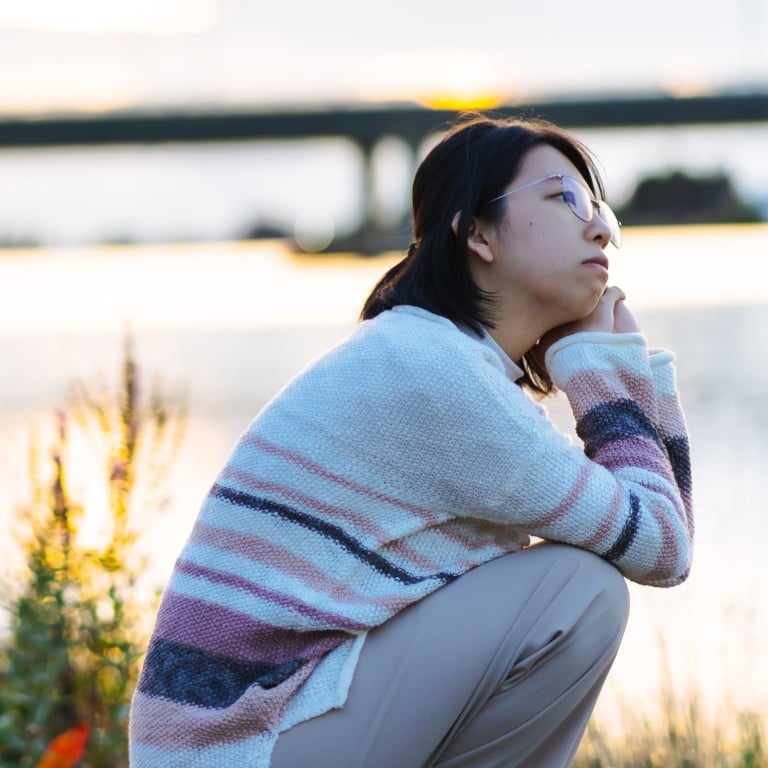 'Intense': how Hong Kong migrants in Canada are dealing with never saying goodbye to loved ones and friends in their rush to leave the city
Former Hong Kong social worker Debby Leung helps young newcomers to Vancouver process their emotions in popular drama workshops
Activities include expressing themselves in unsent letters and acting out scenarios in which they only have minutes to say goodbye to someone
Tens of thousands of people have left Hong Kong in the past year, establishing new lives overseas in the United Kingdom, Australia, Taiwan, Canada and other places.
Families may have made plans a year or more in advance, but many young people in their 20s and 30s packed up in only months or even weeks.
Some still haven't had time to fully process the departure from their homeland.
"After you migrate, there are so many things to sort out," says Debby Leung Ka-yu, who relocated from Hong Kong to Vancouver, in the Canadian province of British Columbia, in September 2021.
"You need to get a job, update your CV and find a place to live, but you don't put dealing with your feelings on your to-do list. Emotions will affect you daily, so you suppress them and think you will deal with them later."
Leung, who is in her 30s, is a former social worker who now facilitates counselling through drama workshops. She recently completed a six-session pilot project with 10 Hongkongers who arrived in Vancouver in the past year to help them deal with their emotions.
In the past three years, Hongkongers have been psychologically worn down.
In 2019, anti-government protests that saw violent clashes between protesters and the police wracked the city. These were followed by the implementation of the National Security Law, under which acts of sedition, secession, terrorism or collusion with foreign forces can be punishable by sentences of up to life in prison.
The Covid-19 pandemic saw the government implementing strict
social-distancing measures
, making it hard for people who were leaving the city to meet up and say goodbye to friends and loved ones.
In her Vancouver group sessions, Leung led participants through a series of exercises to help them become more aware of their feelings, asking questions such as whether there were people or things they wanted to say goodbye to after moving.
"Some were so rushed to leave that they didn't have enough time or didn't know what to say to their parents and friends," she says. "Others had
parents who didn't agree with them [politically
, or about] why they had to leave, so they may not have even said a proper goodbye to them."
One of the exercises was to write a letter to someone they knew to say goodbye and let them know they had left. They did not actually send the letter, but just used it to air their feelings.
Another saw them act out a scenario in which they had only minutes to say goodbye to someone.
For Vivian Yan Siu-ching (not her real name), who is in her late 20s, it was a chance to tie up loose ends.
When she was living in Hong Kong, Yan regularly visited a young man in prison who was arrested during the 2019 protests and is awaiting trial.
"I visited him in jail and I wanted to tell him I was going to leave Hong Kong, but I didn't," she says.
She feels guilty because she left the city without telling anyone except her mother.
In the scenario she acted out, fellow participant Colin Liu Ho-yin played the prisoner, giving Yan the opportunity to say a proper goodbye in a pretend prison visiting room.
"I wrote and performed the last lines because I really wanted to give my friend some comfort by replicating this situation," Liu says. "I think it's really important for her to recover from her own traumatising experience."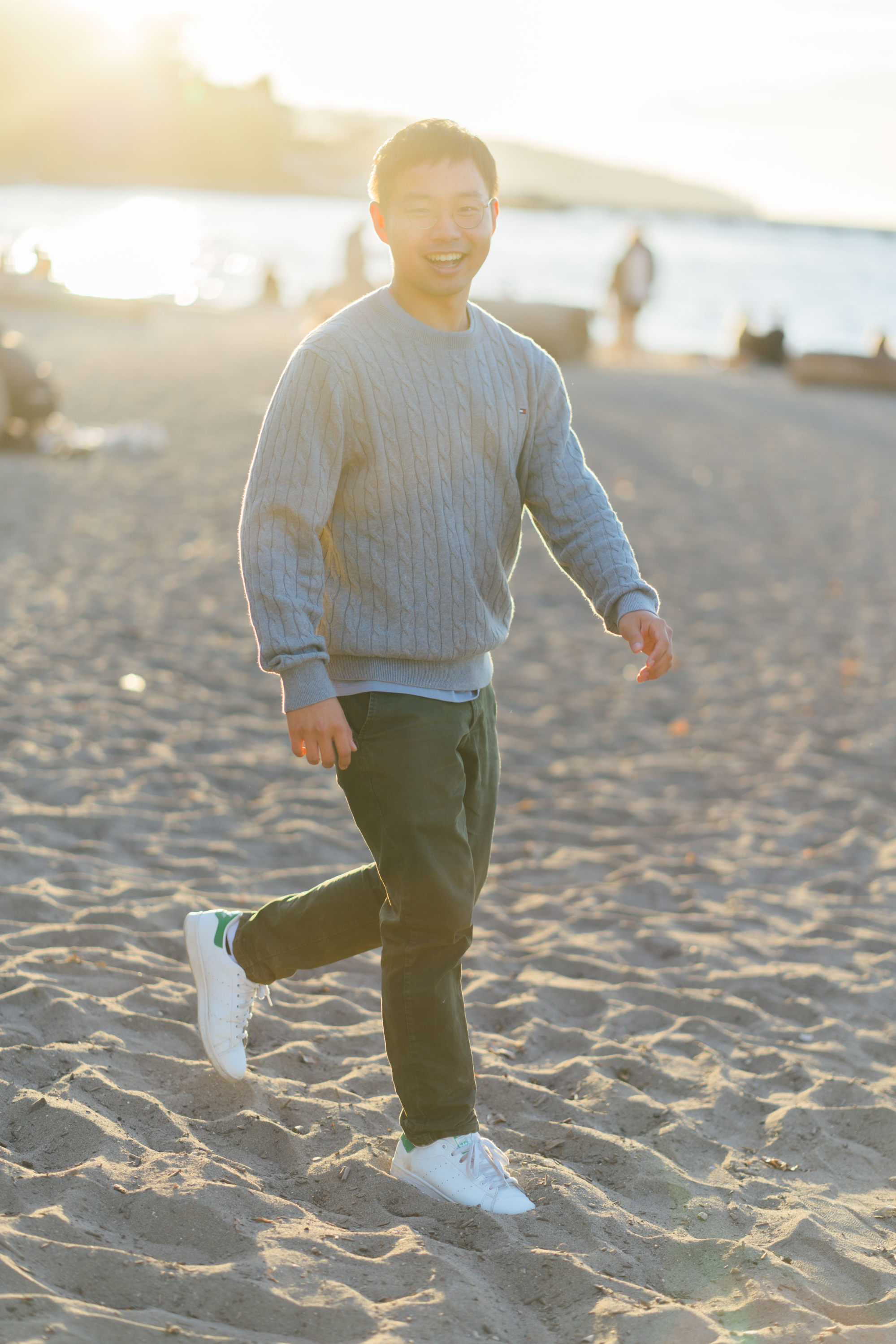 After that session, Yan wrote a real letter to the prisoner, apologising for not telling him in advance where she had gone, but allowing him to tell others where she was now.
"Then he wrote back and told me he got mad and depressed because I didn't give him a chance to say goodbye," she says.
"I anticipated this could happen and after that workshop I felt I had to face this,"
Yan accepted the man's anger and at the same time felt an overwhelming sense of relief.
It's this sense of regret and unresolved feelings that Leung helps the group deal with, without bias.
"I invite the group members to say whatever they want. No one will judge them. The things people say are not right or wrong, but we want to know your feelings," she says.
In another exercise she asked participants to say the one thing they really wanted to say to the person they wanted to see most.
Leung had them stand in two lines facing each other. As she walked down the middle, she heard the words each person said.
"That was quite intense," Leung says. "The words were very ordinary, like 'sorry', 'I love you, but I need to leave', or 'I miss you'. I wanted to cry after hearing these words."
She says it was important for them to say the words out loud as it would make them feel better.
"Maybe they didn't have a chance to say it because of time, or they didn't have the guts to say it. It doesn't matter if the intended person didn't hear it, but for the participant to say it."
Leung also helped the group members look forward by thinking of what to say to themselves a year from now.
"I ask them what they wanted to say to themselves in Hong Kong that they didn't say at the time and to write it out. Then I ask them what they want to say to themselves now in Vancouver," she says.
"Then I invite them to write what they imagine they would want to say to themselves a year from now. I give them each a small box and some little trinkets they can choose to put in there. I don't give them much guidance."
Liu says the participants enjoyed the 10-session workshop so much that they have become close friends and created a WhatsApp chat group. They also encouraged Leung to continue holding sessions for them. For her, this was completely unexpected.
"I didn't think the feedback would be so good," she says. "I thought it would help them, but I never thought they would want to come back again every week."
Her contract with the service provider, Chinese Christian Mission, finishes at the end of October, so for now she is holding informal meet-ups every two weeks.
The group is now talking about their identity and what kind of person they want to be in Vancouver.
"In the last workshop we said goodbye to our old selves," Yan says. "Now, through games, conversation and group discussion, we talk about who we want to be in Canadian society."