Wellness
Get more with myNEWS
A personalised news feed of stories that matter to you
Learn more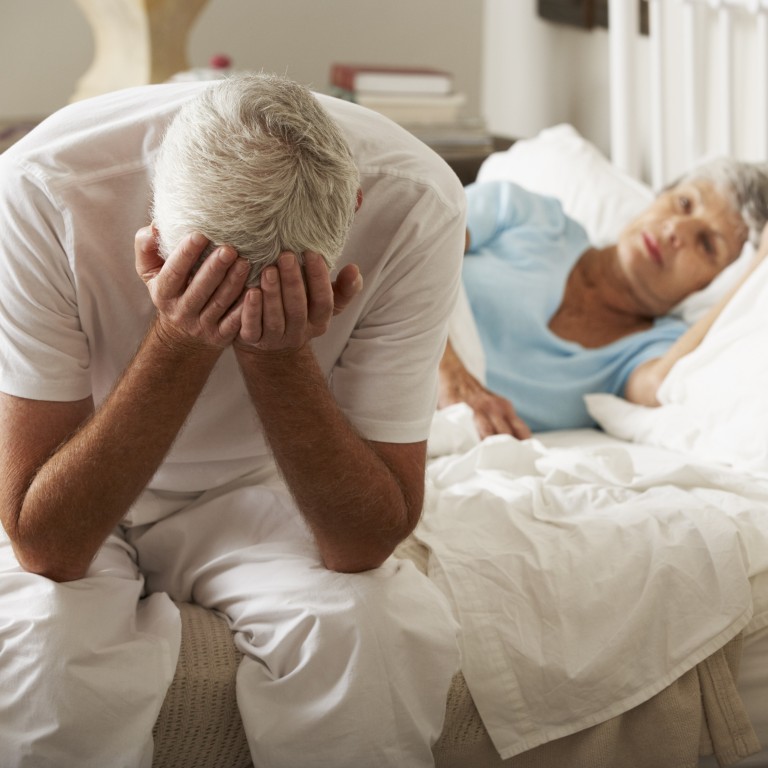 Low testosterone levels cause the 'male menopause', or andropause, and it can wreck men's health
A condition that affects some men over the age of 40, andropause is brought on by falling testosterone levels – and its effects may mimic the menopause in women
Its symptoms include a loss of interest in sex, fatigue, less body hair, irritability, mood swings, even hot flushes. Lifestyle changes or medicine can help
Most people, especially women, understand what menopause is. But is there such a thing for men?
"The general feeling was that men don't go through a change of life that's hormonally based, that only women go through that," says Jed Diamond, director of the health programme MenAlive and author of Surviving Male Menopause: A Guide for Women and Men.
But in his 40 years of health research, he found men can go through significant changes later in life that come with a decrease in testosterone.
It's called "andropause", a condition affecting men above the age of 40. It describes a range of physical, physiological and emotional symptoms as testosterone production levels decrease with age.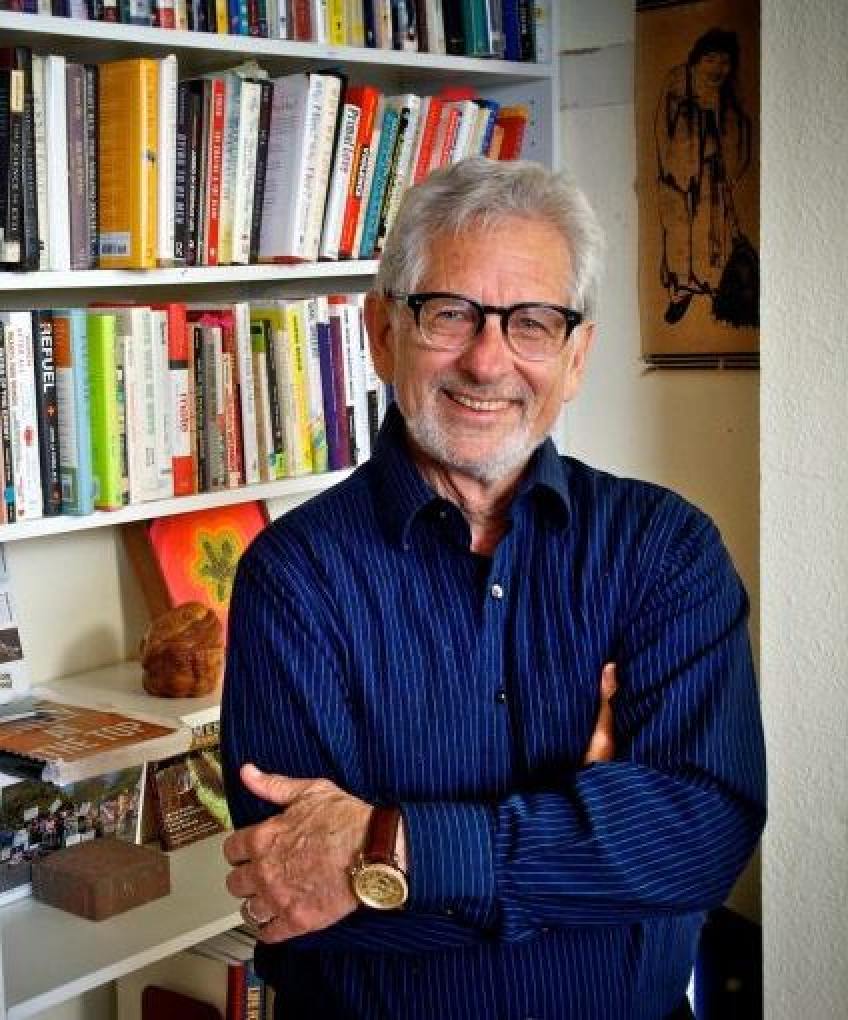 But the idea of "male menopause" is controversial. Some experts argue that it's misleading to compare it to the female equivalent, which affects all women and involves a complete shutdown of reproductive organs.
Andropause, in contrast, is not experienced by all men and does not involve a sudden drop in testosterone.
"Not every man will experience this, but if they do, these changes aren't just hormonal," Diamond says. "These symptoms can affect every part of a man's life – psychological, social, emotional, sexual."
What are the symptoms?
Andropause refers to the natural decline of testosterone, typically affecting men as early as 40 or as late as 65. However, it's not an official medical term: Dr Steven Lamm, medical director of the Preston Robert Tisch Centre for Men's Health in New York, says it's more formally known as testosterone deficiency syndrome, androgen decline in ageing males or late-onset hypogonadism.
"In men, there is a progressive decline in their testosterone as they get older. Some people aren't aware of it and don't experience significant symptoms. But there are other men who notice
a change in their interest in sex
,
their muscles
and their general vitality," says Lamm, who adds that testosterone is responsible for muscle strength, facial hair, sex drive and more.
The most common signs of andropause, according to past research, are loss of libido, fatigue, decrease in body hair, irritability and mood swings. In some cases, men may also experience hot flushes, a common symptom of menopause.
"Hot flushes are something I would hear about more often from my female patients," Diamond says. "Many of my male patients have expressed the same changes, but nobody had associated these issues in temperature regulation with the hormonal changes that ageing men went through."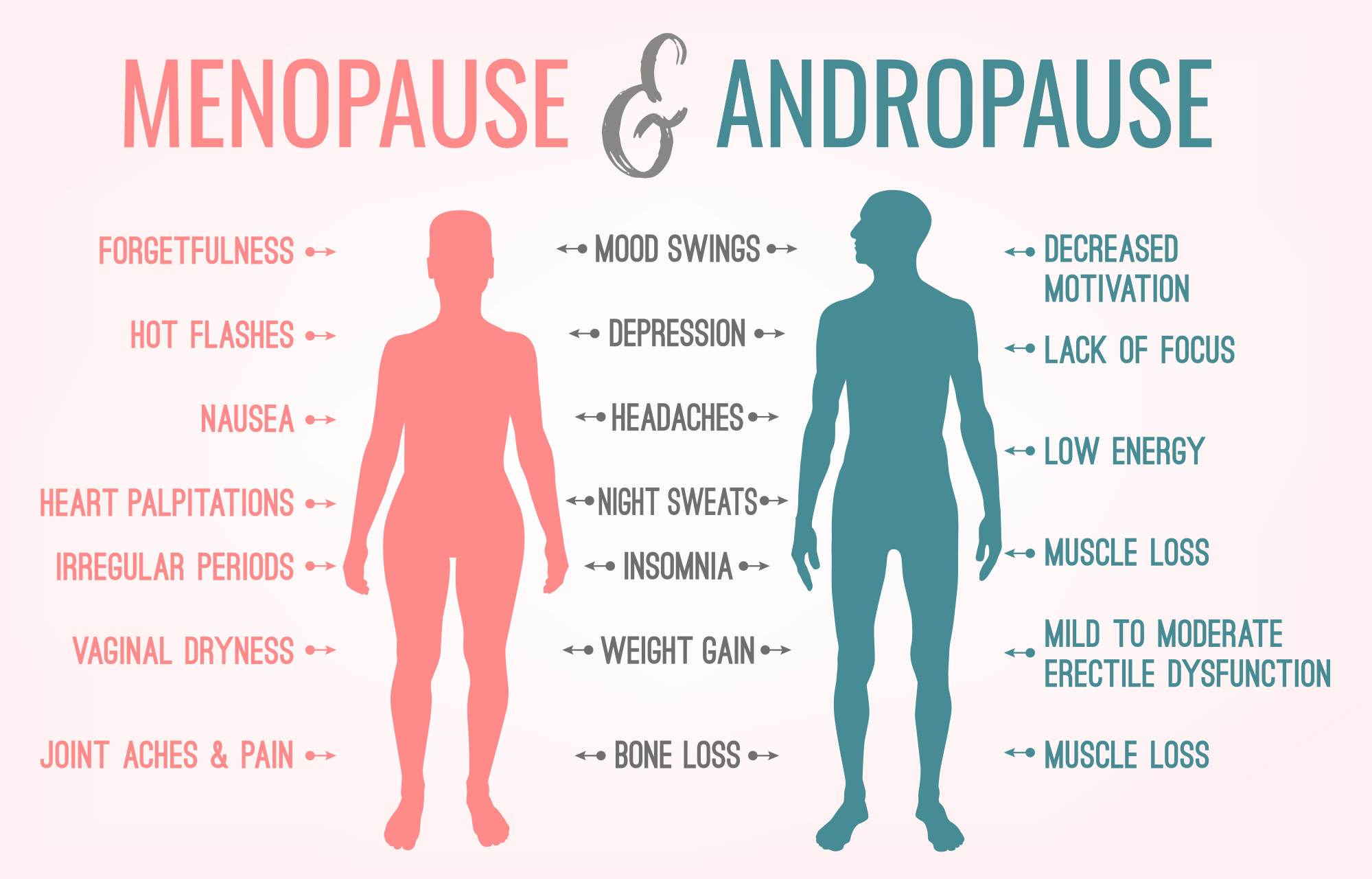 How does andropause compare to menopause?
While age-related changes are inevitable, experts say they are different in men and women.
During menopause, women inevitably experience a well-defined change during the sudden cessation of ovulation and menstruation. But with andropause, the decline in testosterone occurs more slowly, at a rate of 1 per cent per year – a change so gradual that it may not be immediately noticeable for most men.
"In men, this decline is not abrupt, whereas almost every woman is completely aware she has an issue because she develops noticeable menopausal symptoms," Lamm says, adding that most older men will still have testosterone levels within a normal range.
There is little research to support that andropause is solely responsible for these physical and sexual complications. Some studies found these midlife changes can also be affected by medications, lifestyle choices or other chronic diseases, such as obesity and
diabetes
, rather than low testosterone alone.
Should you be concerned about 'male menopause'?
Rather than being concerned or afraid, experts say awareness is key in helping people navigate these changes.
"It's very common for men to have certain complaints as they get older, which may include fatigue, lack of muscle development or a decrease in sexual performance," Lamm says.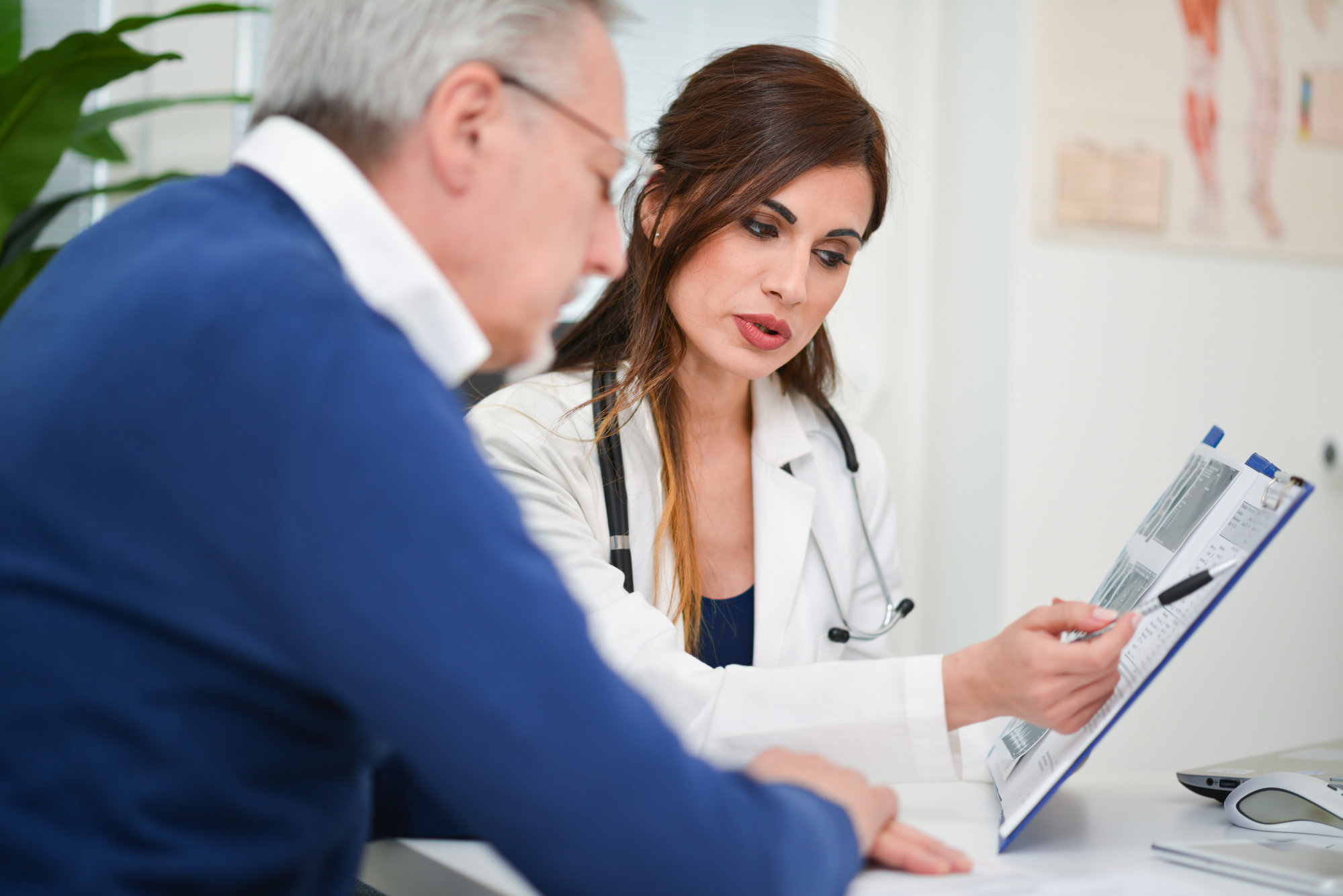 While it's difficult to get an official diagnosis of andropause, experts recommend seeing a doctor who will:
perform a physical exam

ask about symptoms

do tests to rule out medical conditions that may be causing or contributing to your symptoms;

take blood tests, which will almost certainly include measuring testosterone levels.
If your doctor diagnoses andropause, testosterone replacement therapy may help. Specifically, it could help to address symptoms such as a loss of interest in sex (decreased libido), depression and fatigue.
The Mayo Clinic in Rochester, Minnesota, warns that for some, the benefits of testosterone replacement aren't clear, and risks are possible.
It cautions that this therapy could stimulate the growth of metastatic prostate and breast cancer, increase the risk of heart attack and stroke, and contribute to blood clot formation in the veins.
Your doctor will likely recommend against testosterone therapy if you plan to start a family in the near future or if you have conditions such as breast or
prostate cancer,
untreated severe obstructive
sleep apnoea
, uncontrolled heart failure – or if you've recently had a heart attack or stroke.