Wellness
Get more with myNEWS
A personalised news feed of stories that matter to you
Learn more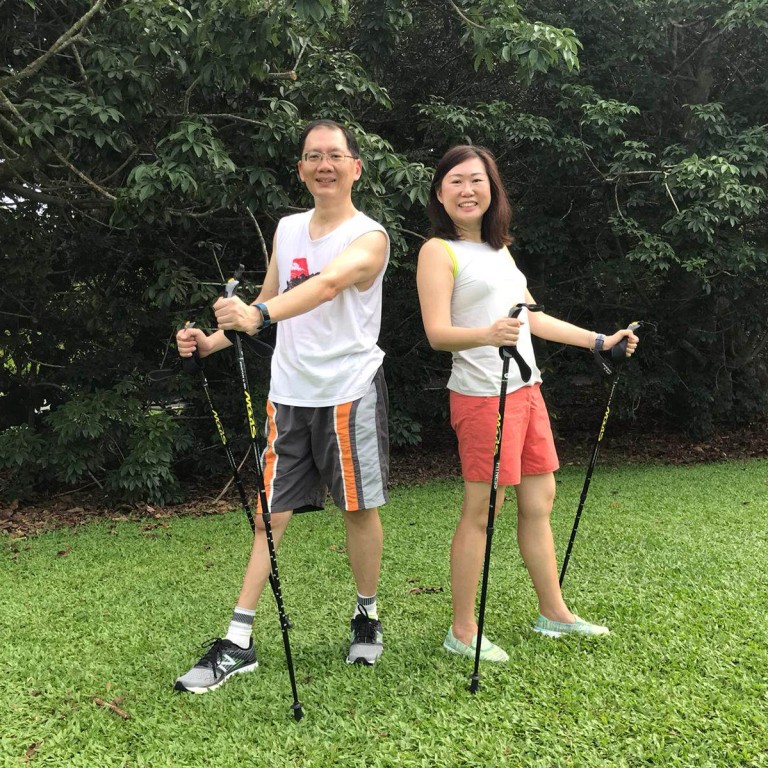 Nordic walking benefits: activity improves your heart health, balance and posture, and gives you stronger, more toned muscles
Walking with specially designed poles has been shown to deliver some key health benefits; a Singaporean couple describe their love of the sport
Using poles to walk tones muscles and reduces the strain on joints, making it an ideal workout for people with musculoskeletal issues, physiotherapist says
Nordic walking is a weekend tradition for Calvin Kee and Mary Yap. The couple, who live in Singapore, picked up the activity in 2019 and have been hooked ever since.
Every weekend and public holiday, they can be seen at East Coast Park, Pasir Ris Park, the Southern Ridges, the Rail Corridor and other well-known parks and trails in Singapore, walking briskly with their Nordic walking poles.
A typical Nordic walking session for them lasts between two and three hours. Most of the time they go together, and on public holidays they usually walk with friends. Over the past three years, both Kee and Yap have noticed how Nordic walking benefits their physical and mental health.
"I had
polio
when I was a child, so the muscles in my right leg weren't very well developed," says Kee, 57, who works in supply-chain management at a multinational corporation.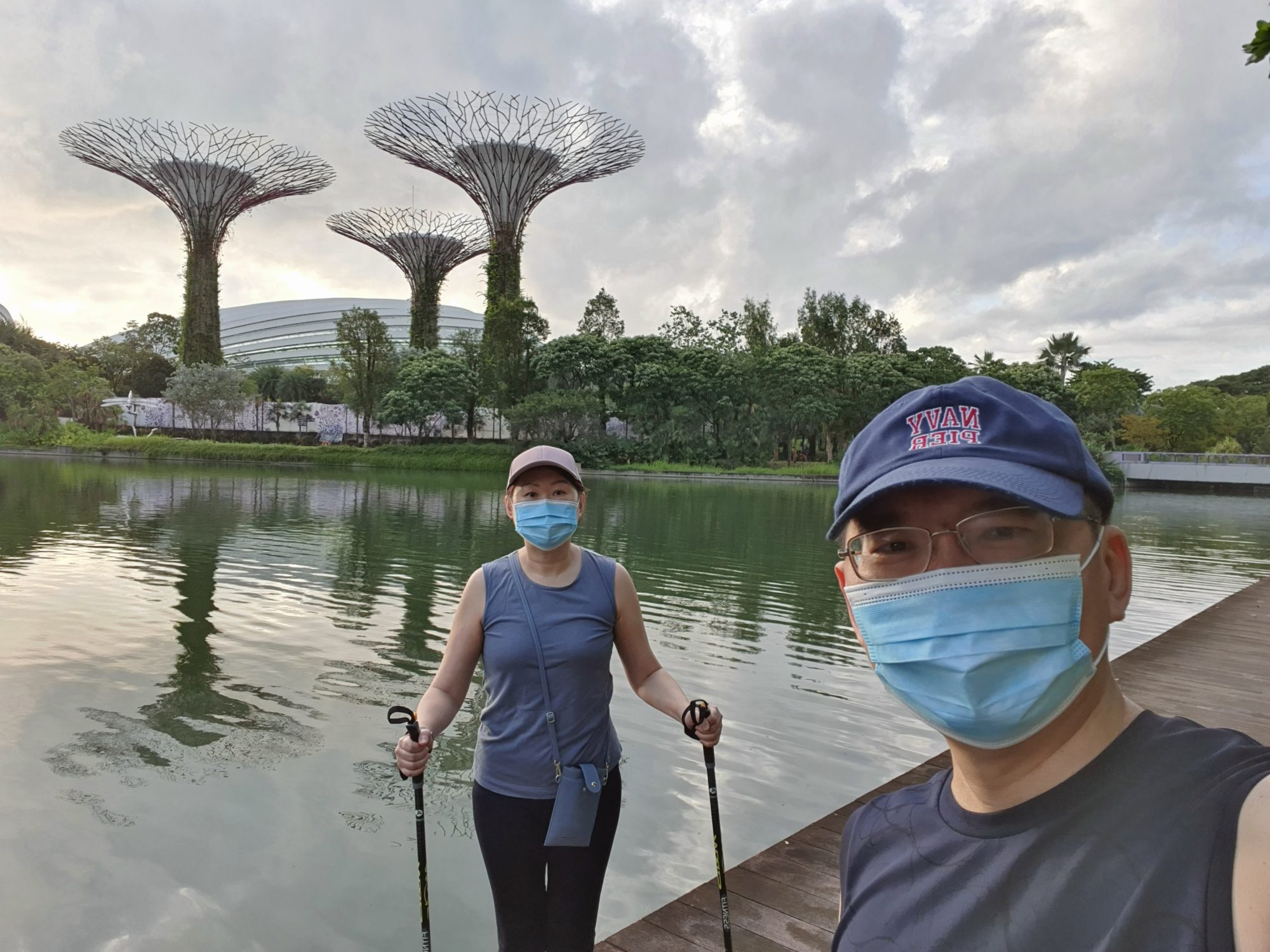 "I also experienced musculoskeletal strain and pain whenever I walked too much.
"I used to think that the muscles in my leg were difficult to strengthen, but after Nordic walking for some time, I noticed that they felt stronger," he adds.
Yap, a 55-year-old customer service assistant manager, credits Nordic walking for many improvements in her health and physique.
"Walking with the poles has helped me maintain a correct posture and strengthened my arm and shoulder muscles, so my
arms look more toned and muscular
now than they did before. I used to be embarrassed to wear sleeveless tops, but not any more."
Nordic walking originated in Finland as a form of training for cross-country skiers during the off season, and has become popular around the world.
This enhanced walking technique is great for
cardiovascular health
and weight loss, and is said to be a total-body version of walking because it works the muscles in the shoulders, arms, core and legs.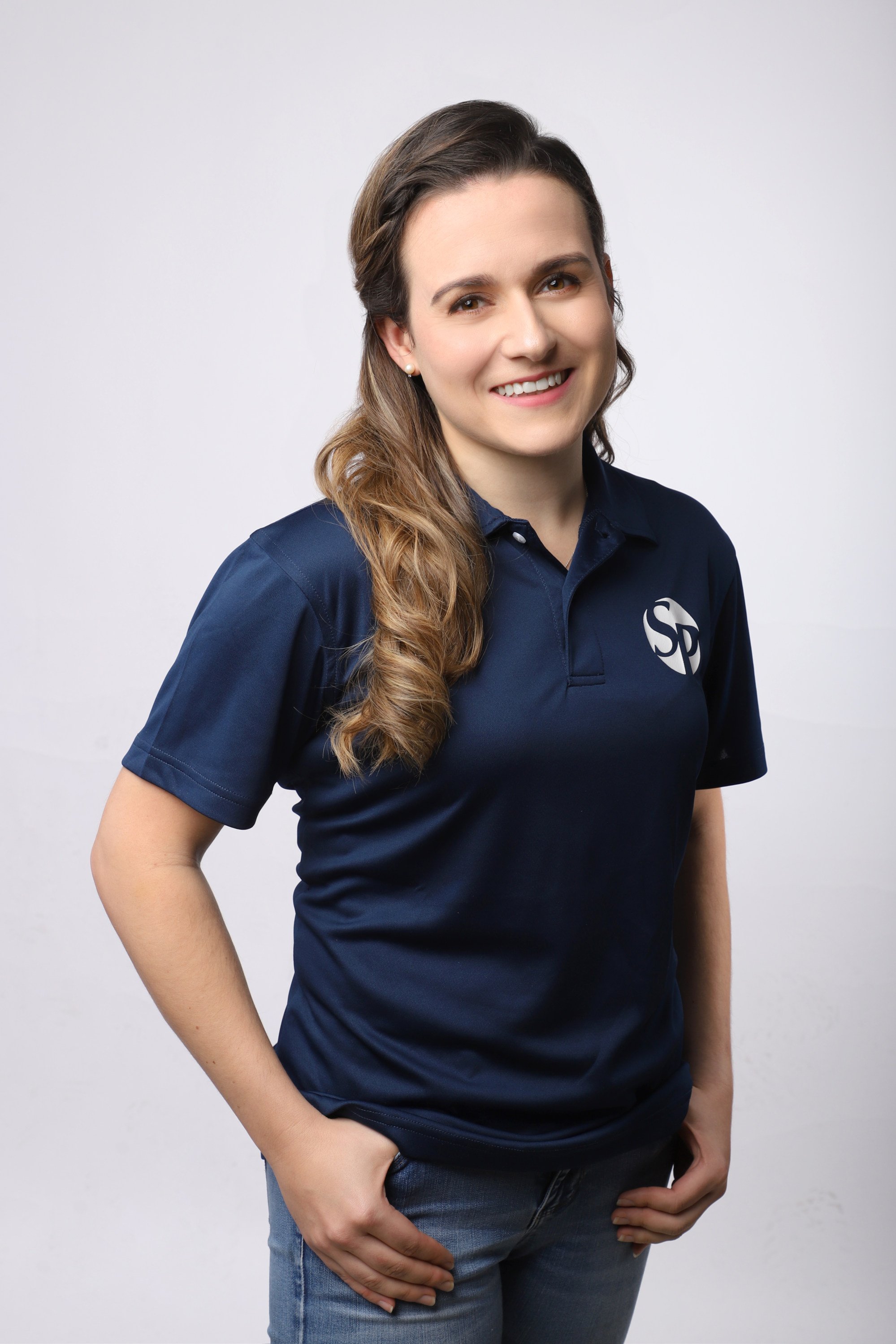 Nordic walking may be especially beneficial if you have balance problems, since the poles increase your base of support, says Sophie Raine, a physiotherapist at Sports Performance Physiotherapy in Hong Kong.
It's also perfect for those who need a workout that's harder than a brisk walk, but don't want to run. Getting the right heel-toe roll and gluteal engagement maximises the benefits, Raine adds.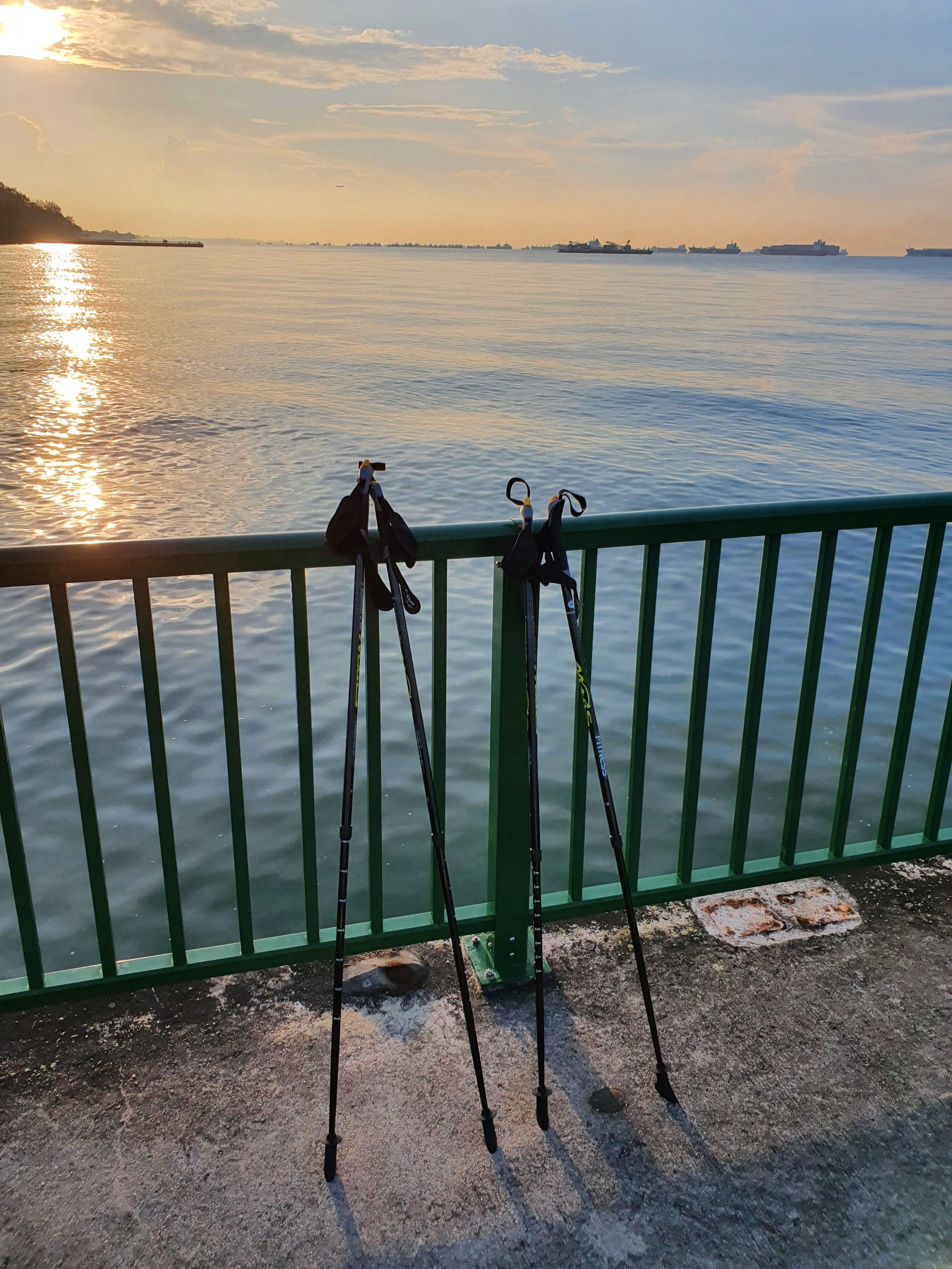 Research has uncovered the many benefits of Nordic walking. For example, it helps with weight loss and maintenance,
lowers "bad" (LDL) cholesterol
and increases "good" (HDL) cholesterol, alleviates chronic pain, helps with anxiety and depression, and improves stamina, muscle strength and flexibility.
A recent study at the University of Ottawa Heart Institute in Ontario, Canada, found that Nordic walking also benefits
heart health
.
The study, published online in June in the Canadian Journal of Cardiology, included participants with coronary heart disease who were enrolled in cardiac rehabilitation; it was designed to compare the sustained effects of cardiovascular rehab exercises in these patients.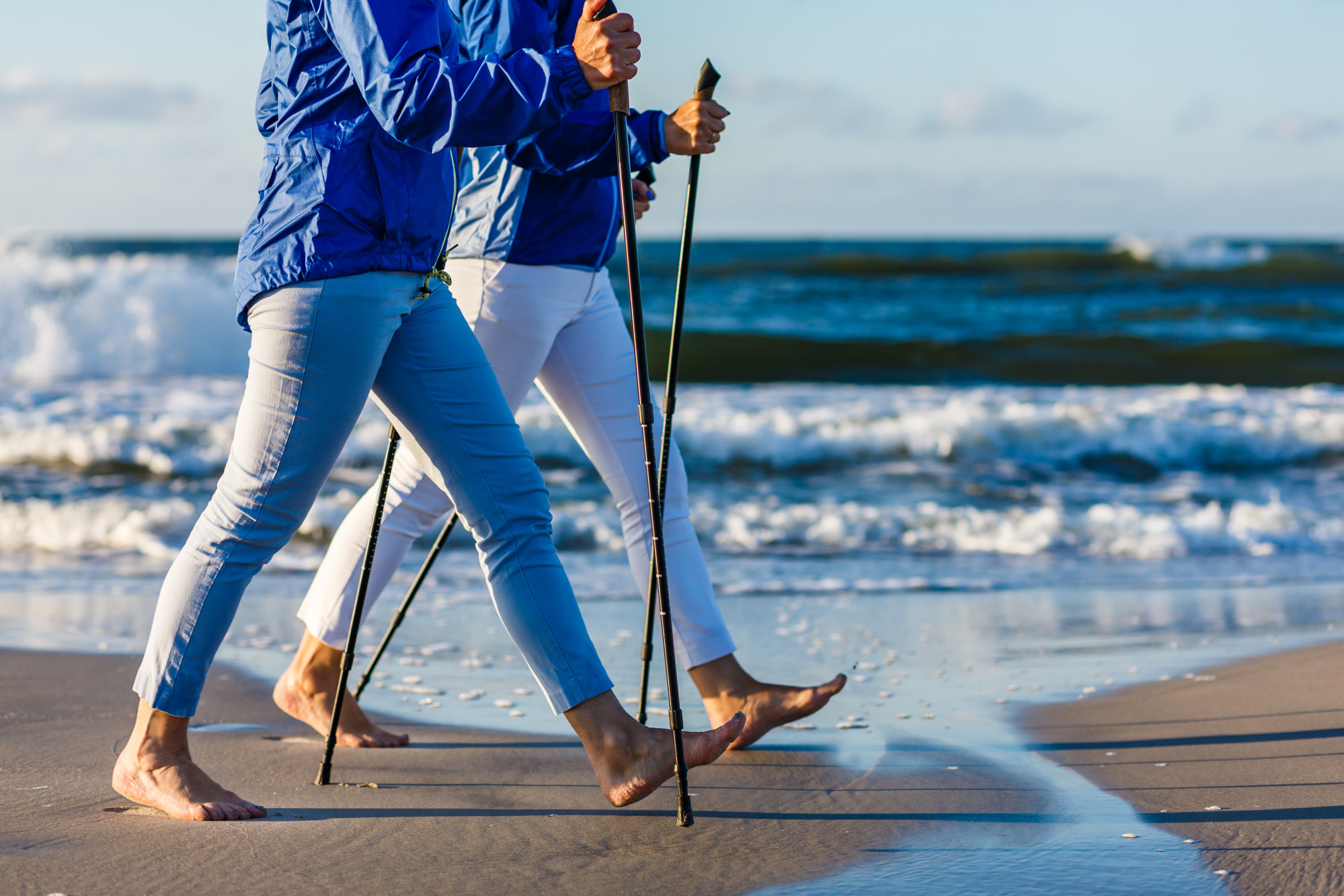 Participants, whose average age was 60, did a six-minute walk test to measure their functional capacity, or ability to perform physical tasks – an important predictor of future cardiovascular events.
Those doing Nordic walking scored higher on the test than those who did
high-intensity interval training
and moderate to vigorous intensity continuous training. Furthermore, their functional capacity continued to improve over the 26-week study period.
If walking with poles isn't something you think you can get used to, you can still benefit significantly from regular walking.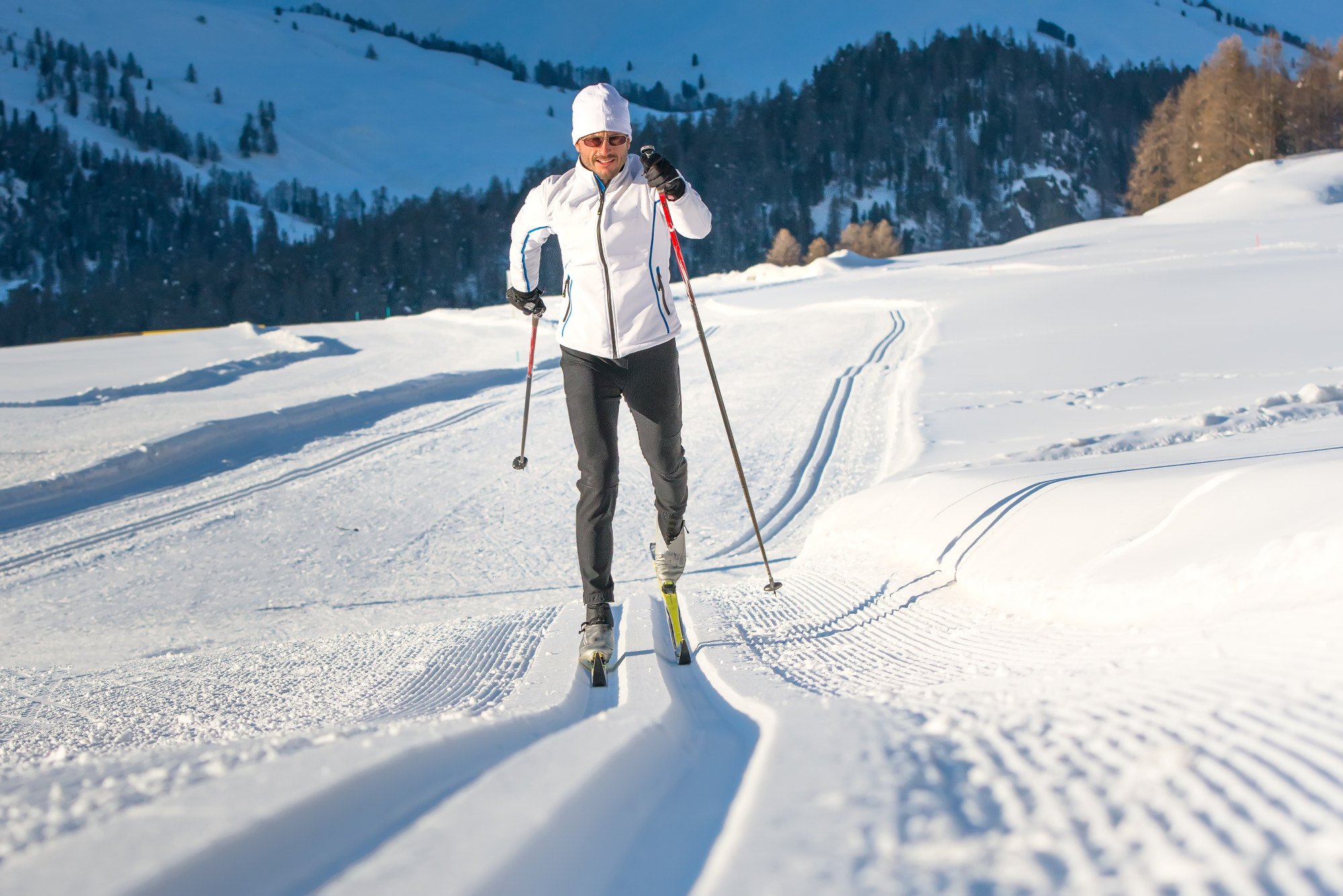 According to Raine, walking 8km (5 miles) to 10km a week has been demonstrated to reduce the risk of developing arthritis.
"Walking can also improve bone density and protect against osteoporosis, as it is a low-impact, weight-bearing exercise. Plus, it may improve your balance as you transfer weight from one foot to the other, thereby reducing
your risk of falls
."
Any style of walking can also help our
mental health
, as the activity releases "feel-good" hormones like serotonin and endorphins.
"Research shows that these hormones help to improve our mood, help us manage anxiety and stress,
improve our sleep quality
, increase our energy levels, and reduce our risk of depression," Raine explains.
She adds that if you suffer from heart disease or other conditions like
high blood pressure
,
arthritis
or diabetes, you should consult your doctor before starting any exercise routine.
Kee and Yap see themselves continuing Nordic walking, even as they get older.
"It helps improve my stamina, which means that I can walk for longer without fear of injury or pain," says Yap.
"It's also good for my posture and allows me to de-stress. I think of it as a natural extension of brisk walking, which I also do about once or twice a week."
Kee appreciates that the activity is easy on his body, which is important to him as someone with polio. "Nordic walking is safe because it doesn't strain my muscles or joints," he says.
"The poles help me move faster for longer and provide extra support. If I'm after a more challenging workout, they allow me to push myself harder but without the pain. I look forward to continuing Nordic walking with Mary, even when we're in the later stages of life."