Wellness
Get more with myNEWS
A personalised news feed of stories that matter to you
Learn more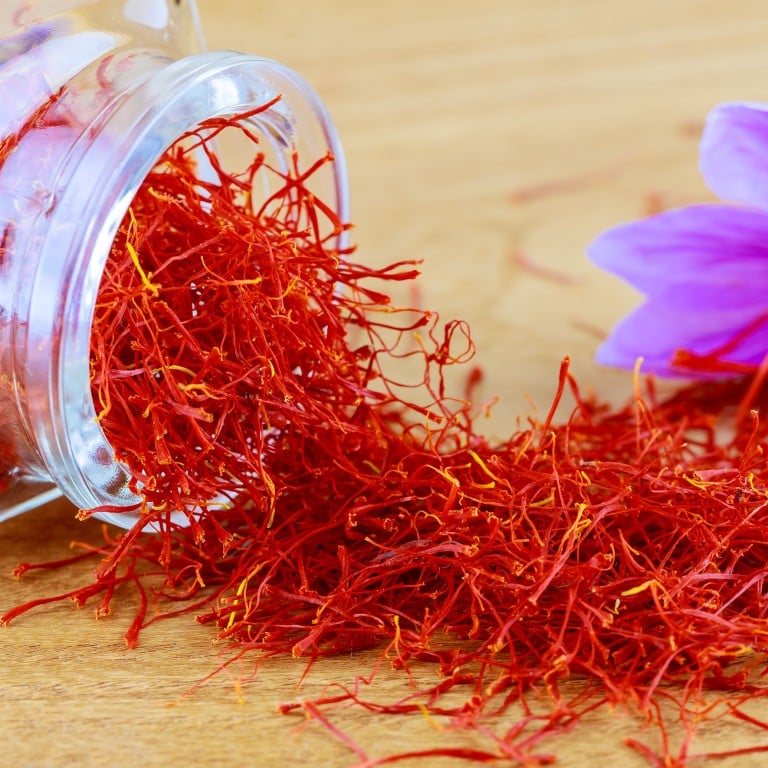 Saffron, world's most expensive spice, has multiple health benefits – it fights diabetes, boosts memory, mood and immunity, and is good for skin
Experts reveal why saffron is much more than a fancy food flavouring; the pricey spice has featured in Ayurveda – traditional Indian medicine – for centuries
A superfood, it promotes heart health, is known to protect against disease and help with libido and PMS, and its antioxidants make it beautifying for the skin
Saffron, also called "sunshine spice" for its vibrant colouring, is a popular ingredient in Indian and Middle Eastern cuisine. Harvested by hand from the flower of the Crocus sativus, or autumn crocus, the spice features in many dishes, from rice pudding to curries, breads and pilafs.
The saffron grown in the northern Indian state of Kashmir is considered the finest of all, with 450g (1lb) fetching up to US$5,000.
At various points throughout history the spice has been worth more than its weight in gold. It commands such a high price in part because of the labour-intensive way it is harvested.
Saffron
is much more than a fancy food flavouring; it has been used in health and beauty products for centuries. Leaders in ancient Greece and Rome used saffron-based perfumes and cosmetics, and its curative properties have long been touted in
traditional Indian medicine
, or Ayurveda, which has a 5,000-year history.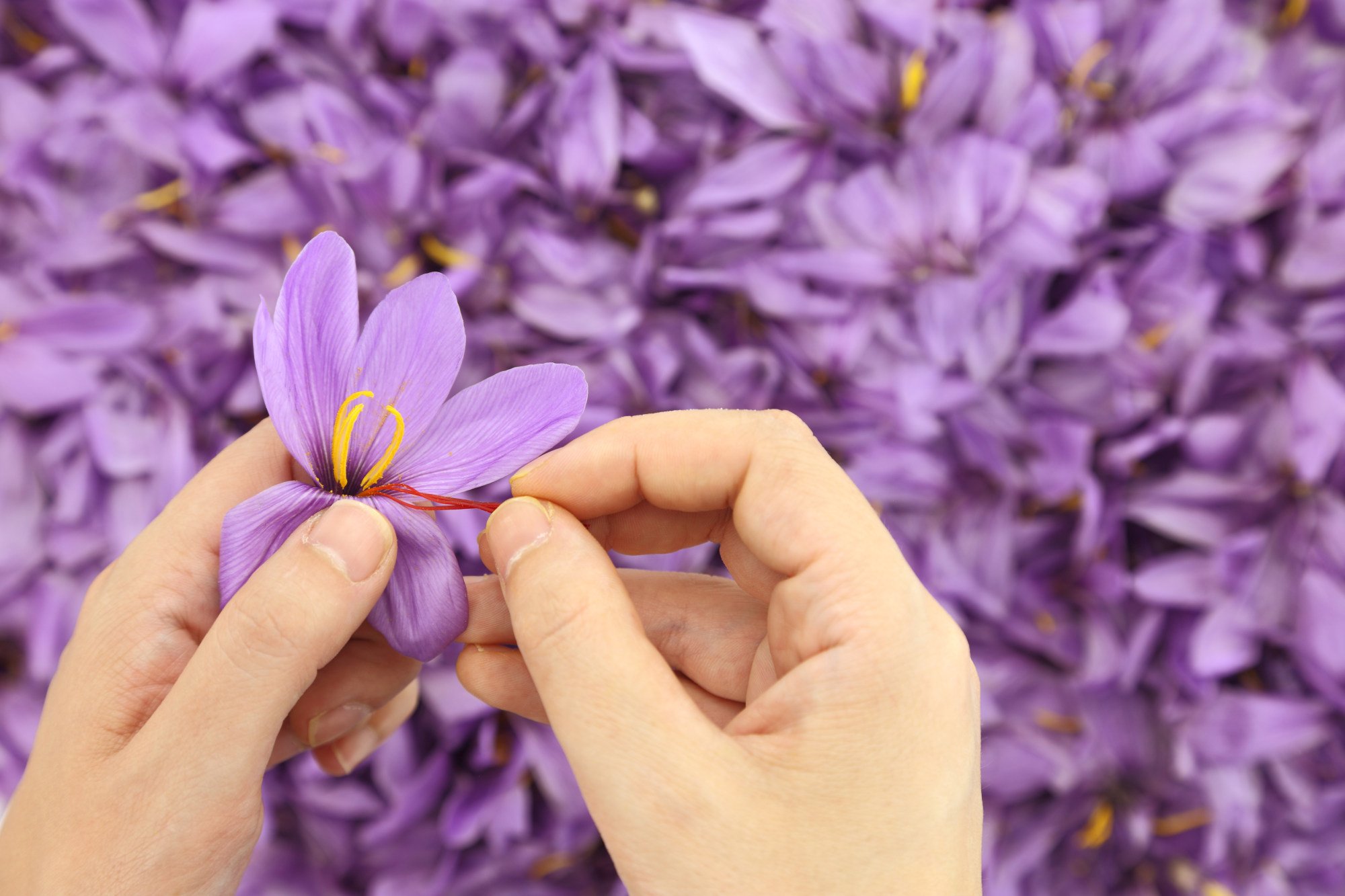 The spice features in plenty of modern beauty oils, creams and ointments, and has been scientifically proven to provide a range of health benefits.
Saffron contains powerful antioxidants. Studies suggest these compounds may target colon cancer cells to kill them or suppress their growth, while leaving healthy cells unharmed, for example.
According to a study, safranal – the compound that gives saffron its distinctive taste and aroma – is an excellent mood and memory booster. It can also enhance learning and cognitive ability.
Saffron has also been shown to raise insulin sensitivity (how responsive one's cells are to the hormone insulin). Low insulin sensitivity is a major cause of
type 2 diabetes
and other health conditions.
With its high amount of antioxidants, the spice has also been shown to prevent blood vessels and arteries from clogging.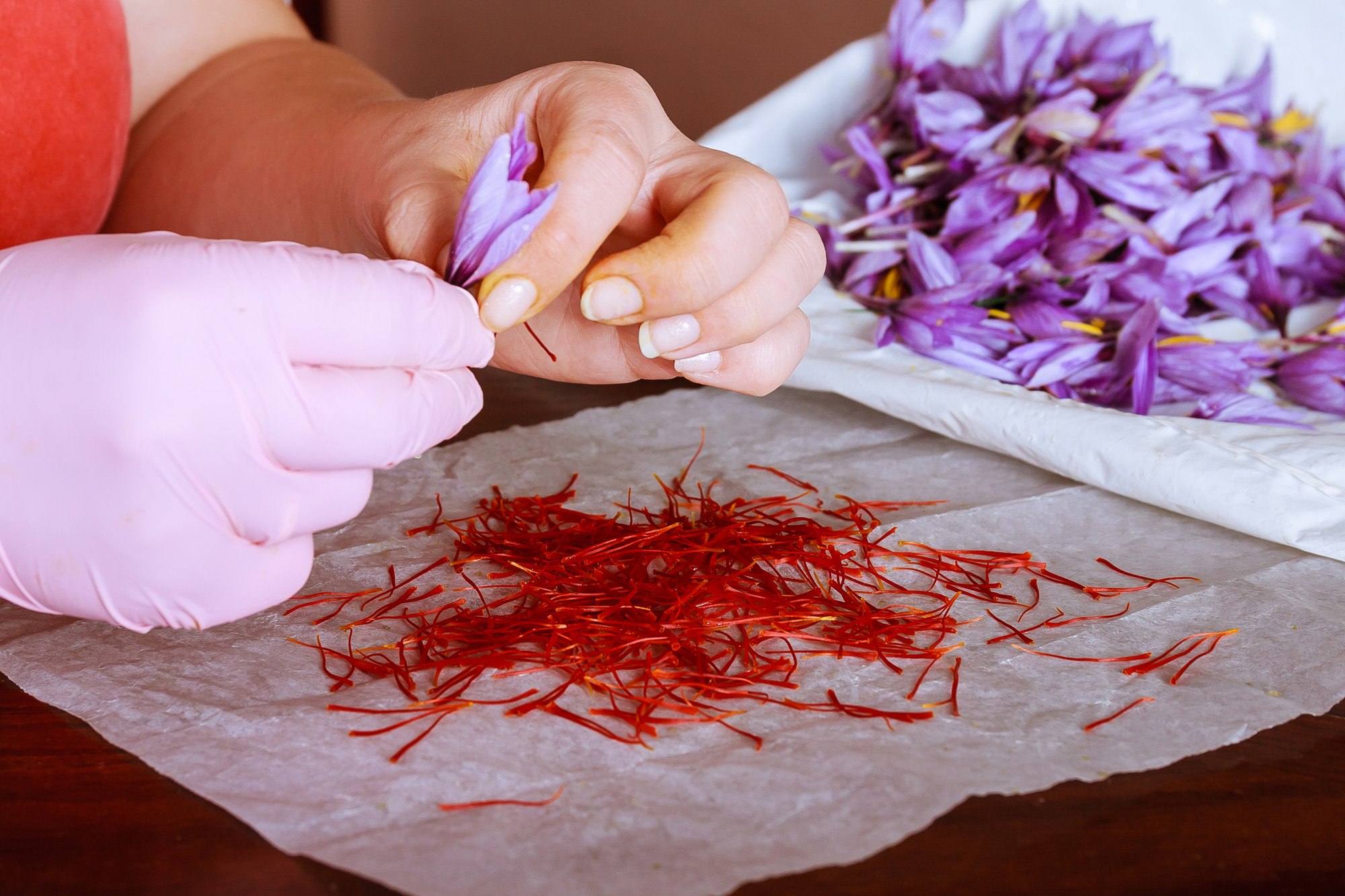 Studies suggest that in women aged 20–45, daily consumption of 30mg of saffron can also help reduce symptoms of premenstrual syndrome (PMS) including irritability, pain, headaches and cravings.
Simply smelling saffron for 20 minutes may also help reduce PMS-related anxiety by lowering levels of the stress hormone cortisol.
The spice has been linked to
improving libido in women
suffering from sexual dysfunction such as reduced sexual desire and arousal. Studies also suggest that saffron can improve erectile function and increase
sex drive
in men.
According to Shreya Goel, a dietitian based in the northern Indian city of Chandigarh,
saffron
's high concentration of vitamin C aids in boosting immunity.
"The micronutrient stimulates the immune system's production of white blood cells which protect against illness. Saffron is also helpful in the production of
collagen
, which bolsters cellular production and facilitates wound healing, muscle growth, blood vessel repair and tissue production," she says.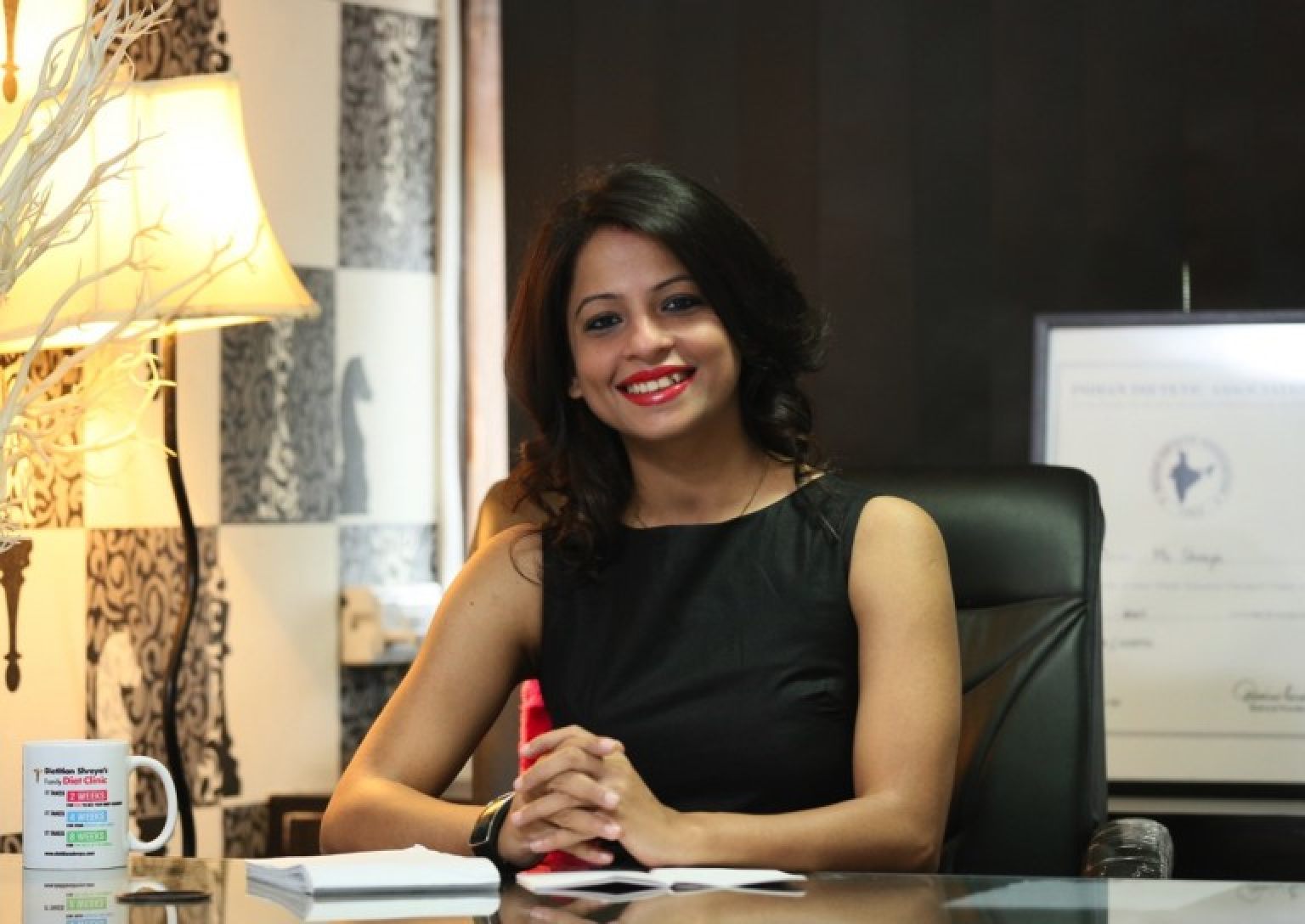 Saffron also promotes
heart health
: it has a protective effect on the heart muscle and may help prevent problems like atherosclerosis, heart attacks, and strokes, Goel says.
According to Ayurveda, saffron also hydrates and adds lustre to the skin, and protects skin and hair against
UV radiation
.
Delhi-based beauty expert Shahnaz Husain says the micronutrients in saffron help renew skin cells.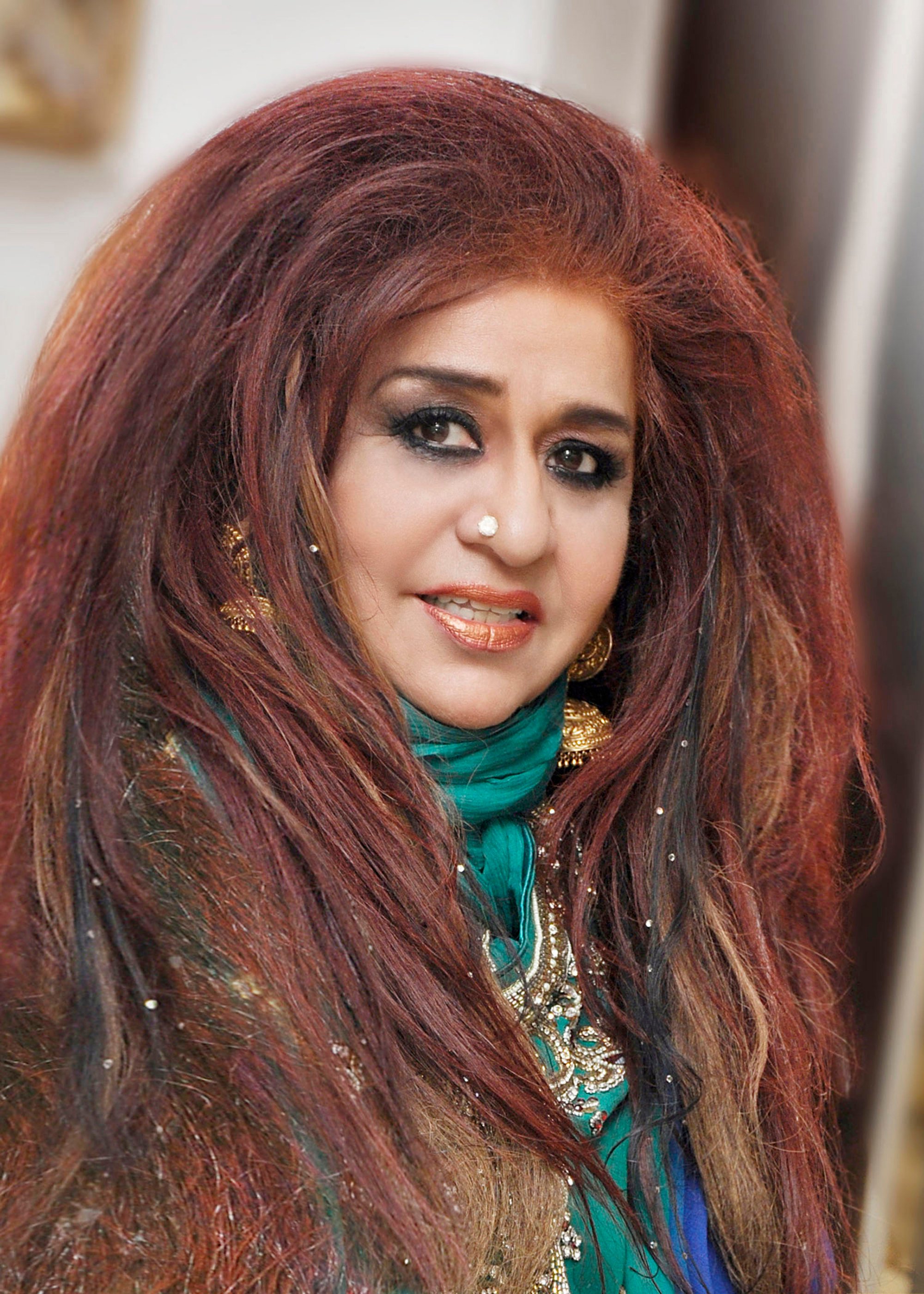 "Saffron has a rich vitamin and antioxidant profile which supports skin health. Its vitamin A and
vitamin C
content are both staple micronutrients for reducing hyper-pigmentation and boosting the skin's antibacterial and antifungal properties," she says.
To improve skin tone and lighten blemishes, Husain recommends adding a few strands of saffron to yogurt mixed with a few drops of lemon juice, and applying the mixture to the face for 20 minutes before washing it off with lukewarm water.
A nourishing DIY gel can also be made by mixing saffron strands with pure
aloe vera gel
. Massage the mixture into the face until it is fully absorbed, and wash it off after half an hour.