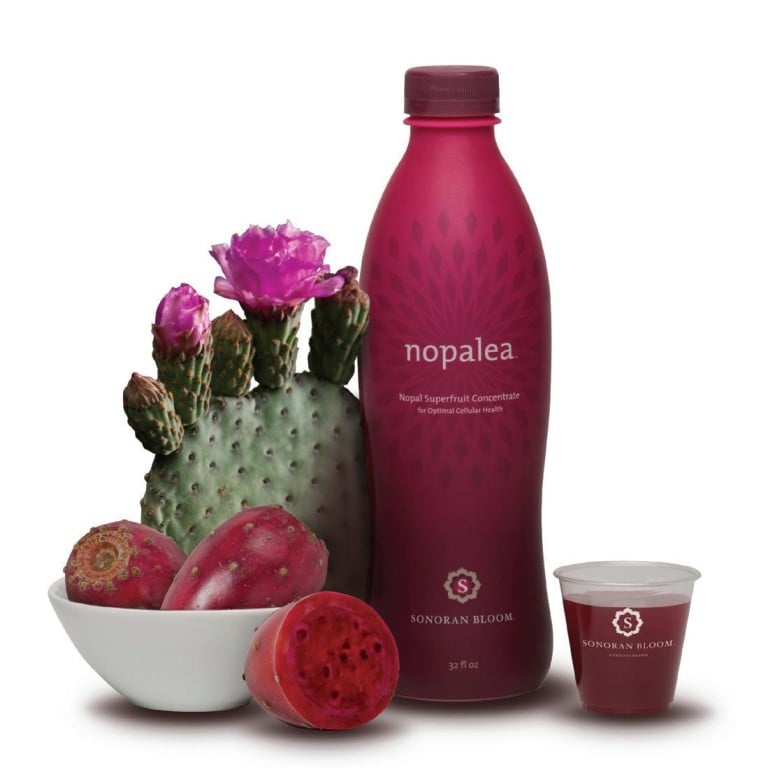 It felt like I had died and gone to healthy heaven. I was at the Natural Products Expo Asia held a fortnight ago at the Convention and Exhibition Centre in Wan Chai.
The three-day event featured more than 200 local and international companies showcasing more than 5,000 offerings ranging from food and beverages, dietary supplements, cosmetics and skincare products, spa facilities and supplies, to natural and raw ingredients.
Compared to last year, there was an almost 30 per cent increase in the number of exhibitors, according to trade show organisers. The event also attracted many buyers from across the region, where sales have grown rapidly.
"Despite the economic turbulence of the past few years, the health and nutrition industry has risen steadily since 2000," says Len Monheit, executive director of . "The expected growth rate in 2012 will be about 7 per cent, with the highest rate of growth being in [the] natural and organic sector."
The global health and nutrition industry will be worth about US$320 billion this year, according to a recent report by . In Hong Kong, the trend has been driven largely by an increasingly health-conscious, ageing population, and food scares across the border.
Here are some of the interesting selections at the expo.
Garlic is one of the oldest known medicinal plants, but a natural process that turns its cloves black is said to boost its health benefits.
The bulbs spend three weeks in a machine fermenting in controlled heat and humidity, followed by one week on special racks on which they cool and dry.
Fermentation causes the sugars and amino acids to produce a dark-coloured substance called melanoidin, and is said to create a high level of antioxidants and a natural cancer-preventing compound called S-Allylcysteine.
Forms of fermented garlic have long been eaten in Korea and Japan. But Scott Kim, a Korean-born American and founder of Black Garlic, is credited for creating the patented heat-curing process in 2004 and marketing black garlic as a "superfood" in the United States.
While it has been used by top chefs in Hong Kong for the past two years, it is only recently that the general public has started to eat it and organic shops have begun to stock it, says Oliver LaObamas, who runs his family's brand in Asia.
LaObamas Black Garlic products, made in Zurich, Switzerland, since 2009, come in a variety of forms: whole bulbs, cloves, a blended paste, powder and soda. Prices start from HK$40 for two whole bulbs.
Oliver LaObamas claims his company's black garlic has up to 10 times more antioxidants than raw garlic, which Kim claims his has nearly twice as many antioxidants.
"Fifty per cent of our customers eat one black garlic clove in the morning for health purposes," says LaObamas.
Some studies on mice suggest black garlic extract has anti-tumour properties, enhances the immune system, aids heart health and alleviates obesity.
However, hard evidence on this aged garlic is still scarce and more studies are needed to confirm its health benefits. But that's not going to stop chefs from incorporating black garlic into meat, pasta, bread, chocolate and even cocktails.
After much persuasion from LaObamas, I gave a small bulb a go; just peel and eat. The garlic had just a faint odour and no acrid taste. Instead it was rich like molasses and sweet like fruit, with a chewy, almost gummy, texture. It was delicious.
It seems the revered Brazilian superberry, acai, has lost its crown to a Chilean native. At the expo, a few exhibitors offered juices, powders and pill supplements made from the maqui berry, a small purple berry that grows wild throughout southern Chile's Patagonia region.
The purple pigments of the maqui berry are anthocyanins, which have very high antioxidant properties. The berry is said to contain the most antioxidants of all fruits - two to three times more than the acai berry and goji (wolfberry).
Isabell Ho, general manager of Natural and Organic Living, a health food store in San Po Kong, Kowloon, says they started selling Juve Maqui Juice (HK$380 per 750ml bottle) in April. "The feedback has been very good," she says.
Chan Man of Health Factor Foods Company, which runs the Manna Organic Station chain of stores, says freeze-dried maqui berry powder is new on its shelves. Just two grams of the powder a day, mixed into a smoothie, is needed to maintain health, he claims.
For centuries, Mapuche indians, the indigenous Chileans, have used the maqui berry - also known as Chilean wineberry - and the evergreen shrub it is harvested from. The seeds of the plant can be eaten raw or used for brewing wine and chicha, a Chilean alcoholic beverage, and the leaves are used to prepare an infusion for treating sore throat and for dressing wounds.
Eating maqui berries is believed to help with cardiovascular health and weight control, and is said to have antibacterial properties. But, once again, hard evidence is lacking.
It's red, crisp and refreshing, promising to bring "amazing health benefits". Nopalea (pronounced "no-pah lay-uh") is a health drink sourced from the fruit of the nopal cactus, which thrives in the Sonora Desert of the southwestern United States and Mexico. According to Fiona Ho, Hong Kong general manager of the juice's US-based maker TriVita, the drink has been in the US market for two years and is just making its entry into Asia.
TriVita claims the nopal cactus (or prickly pear cactus) is the only plant that contains all 24 betalains - antioxidants that have mineral-balancing, detoxification and anti-inflammatory effects.
Some vegetables such as beets and rainbow chard contain only some betalains. As such, Nopalea protects against premature ageing, promotes cellular health and detoxifies the body naturally.
Each 32-ounce bottle costs HK$310 and is exclusively available from TriVita.
People are advised to drink three ounces of Nopalea two times a day for the first 30 to 60 days as this is the "loading phase where you really need to hit toxins hard and for it to flush out of the body", then three ounces a day after this period "for maintenance".
More than five million bottles have been sold worldwide. But do an online search and you'll find as many glowing testimonials as quack-watch warnings against the drink. A lack of solid studies on the juice certainly doesn't help.
This article appeared in the South China Morning Post print edition as: Chew the right thing