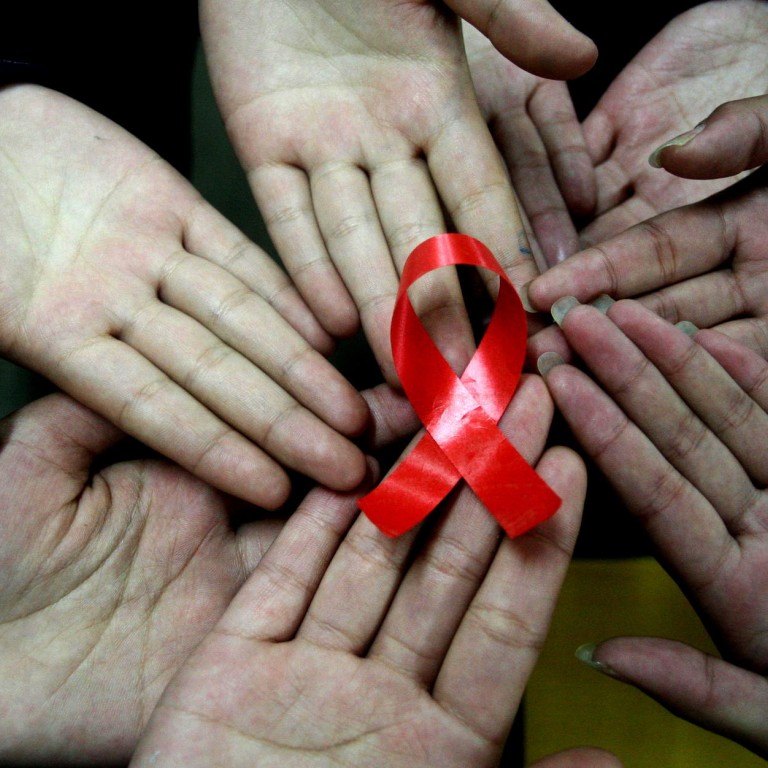 From the Experts: the difference a day makes
Since 1988, World Aids Day has been held on December 1 to promote awareness of HIV/Aids around the globe. UNAids, the United Nations organisation for HIV/Aids, sums up its focus as "Zero new HIV infections. Zero discrimination. Zero Aids-related deaths".
According to UNAids, in 2009, 21 years after the first World Aids Day, there were an estimated 4.9 million people living with HIV across Asia. This number is almost equivalent to the population of Singapore. An estimated 300,000 in the region died of Aids-related illnesses.
HIV, which stands for human immunodeficiency virus, can lead to acquired immune deficiency syndrome, or Aids. At present, people can live much longer - even decades - with HIV before they develop Aids, because of "highly active" combinations of medications introduced in the mid-1990s.
The prevalence of HIV in Hong Kong is much lower than in most other parts of Asia. Nonetheless, according to Hong Kong government data, there has been a general upward trend in the number of those newly diagnosed with HIV each year, from 28 in 1988 to 438 last year. The increase in new diagnoses may reflect a real rise in the incidence of the virus, or an increase in the number of people being tested, or both.
The number of new Aids diagnoses each year in Hong Kong has also increased, from seven in 1988 to 82 last year. But as a proportion of new HIV diagnoses each year, new Aids diagnoses have fallen from 25 per cent in 1988 to 19 per cent last year. As Hong Kong residents have access to affordable HIV medical care, the decline may represent improved health care and HIV management.
The Hong Kong Aids Foundation's message this World Aids Day is that HIV is a chronic, not terminal, disease. The shift from terminal to chronic illness is mainly due to the development of highly active anti-retroviral therapy (HAART) medication regimens. But if patients miss more than one of their twice-daily doses of medication a month, the virus may become resistant to the medication. Thus, HIV requires active management to remain chronic, and to prevent its transition into a potentially terminal illness.
While Hong Kong has yet to achieve zero new HIV infections, it seems to be headed in the right direction. Effective HIV treatment requires psychological and social support on top of medication, as patients are more at risk of psychological distress than those without HIV. In 2006, a small-scale Chinese study found high rates of major depression and suicidal feelings in people with HIV compared to those without.
But despite their distress, few sought or were provided with mental health assistance. This suggests a need to increase awareness of psychiatric co-morbidity and to facilitate access to mental health services. Anecdotal reports suggest there is limited psychosocial care provided directly by the Hong Kong government. But non-governmental organisations can help fill the gap for Cantonese-speaking clients.
There are many reasons people with HIV may experience psychological distress. A person's beliefs about the disease will influence how they cope with the diagnosis. For example, someone who mistakenly believes that HIV is an infection that does not have many symptoms and is curable will cope differently from someone who correctly understands that HIV is incurable and life-threatening if not medically managed.
HIV patients have to make changes to their lifestyles, such as taking medication and dealing with any side effects, managing possible symptoms as well as the hospital environment and health care staff relationships. They also have to decide whether to disclose their HIV status to others.
In general, the terms HIV and Aids are associated with negative ideas - just ask a handful of people what they think and feel about these terms. Those living with HIV may be labelled, or identified by their HIV status, rather than the illness being seen as just one aspect of their identity. Consequently, they are more likely to be stereotyped and discriminated against.
In 2008, a US study found that employers across five different industries in Chicago, Hong Kong and the mainland were generally concerned about hiring people who reveal their HIV-positive status. This was more prominent in Hong Kong and the mainland. Furthermore, Hong Kong and mainland Chinese participants reported more discriminatory behaviour than those in Chicago.
The study's authors suggested that the increase in discrimination was influenced by a lack of social contact with people with HIV; a belief that hiring those with HIV would result in a spread of morality in the workplace and consequently a possible loss of face to the employer and company; and less knowledge, practice and enforcement of discrimination protection laws.
The Hong Kong Disability Discrimination Ordinance exists to protect people living with HIV/Aids against discrimination in the same way that it protects those with disabilities and other chronic illnesses.
This is in stark contrast to Singapore where, according to UNAids, non-citizens with HIV are denied visas and deported if their HIV-positive status is made known. Thus, it seems that Hong Kong is doing better than some other Asian countries, but still has some way to go to achieve the goal of "zero discrimination".
To mark this year's World Aids Day, the Hong Kong Aids Foundation is selling red ribbons and cupcakes in different community locations. It is also holding a candlelight vigil in remembrance of people who have died from Aids. The vigil will be held at 6.30pm on Saturday at the Star Ferry pier in Tsim Sha Tsui.
Dr Justin Grayer is a clinical psychologist and sex therapist at thinktalkpsychology.com
This article appeared in the South China Morning Post print edition as: The difference a day makes