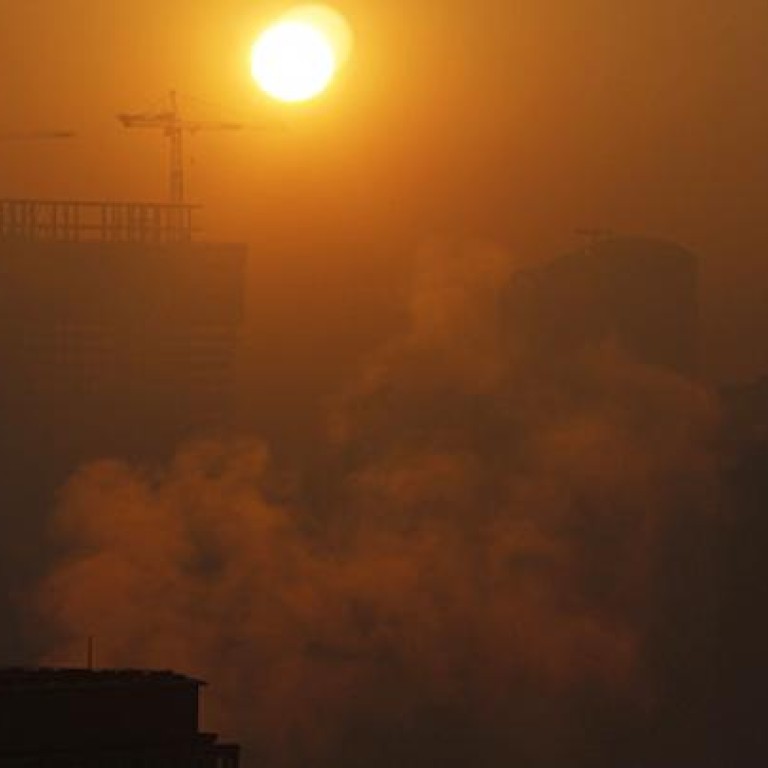 Air pollution linked to low birth weight, study finds
For pregnant women, breathing in air pollution from vehicles, heating and coal power plants increases the risk of having a low birth weight baby, an international study said on Wednesday.
The research, the most extensive of its kind on the link between air pollution and foetal development, found that the higher the pollution, the greater the rate of children born with a low weight. It was published in the US journal .
Scientists analysed data from more than three million births in nine nations in North America, South America, Europe, Asia and Australia. Most of the data was collected from the mid-1990s to the late 2000s, with some obtained earlier.
Low birth weight – below 2.5kg – is linked to serious health problems, including a higher risk of complications or death in the weeks right after birth, as well as chronic health problems later in life, said lead author Payam Dadvand of the Centre for Research in Environmental Epidemiology (CREAL) in Barcelona.
Co-lead investigator Tracey Woodruff said the pollution is ubiquitous.
"What's significant is that these are air pollution levels to which practically everyone in the world is commonly exposed," said Woodruff, a professor of obstetrics and gynaecology and reproductive sciences at the University of California, San Francisco.
"These microscopic particles, which are smaller than the width of a human hair, are in the air that we all breathe."
But she noted that nations with tighter air pollution restrictions have lower levels of the pollutants.
"In the United States, we have shown over the last several decades that the benefits to health and well-being from reducing air pollution are far greater than the costs," Woodruff added. "This is a lesson that all nations can learn from."
Under the Clean Air Act, the US limits primary particle pollution to an average of 12 micrograms per cubic metre of air a year for particles measuring less than 2.5 microns.
The limit stands at 25 micrograms per cubic metre in the European Union, and environmental protection agencies are weighing whether to lower that level.
In Beijing, the concentration of these particles was recently measured at more than 700 micrograms per cubic metre.
Thick smog choked the Chinese capital and vast swathes of northern China last month, blamed on emissions from coal-burning power stations and exhaust fumes from vehicles on choked streets.
"From the perspective of world health, levels like this are obviously completely unsustainable," said study co-author Mark Nieuwenhuijsen of CREAL.
An epidemiological study of some of the children included in the data is investigating whether these pregnancy exposures can have an impact in their later years.