LIFE
Get more with myNEWS
A personalised news feed of stories that matter to you
Learn more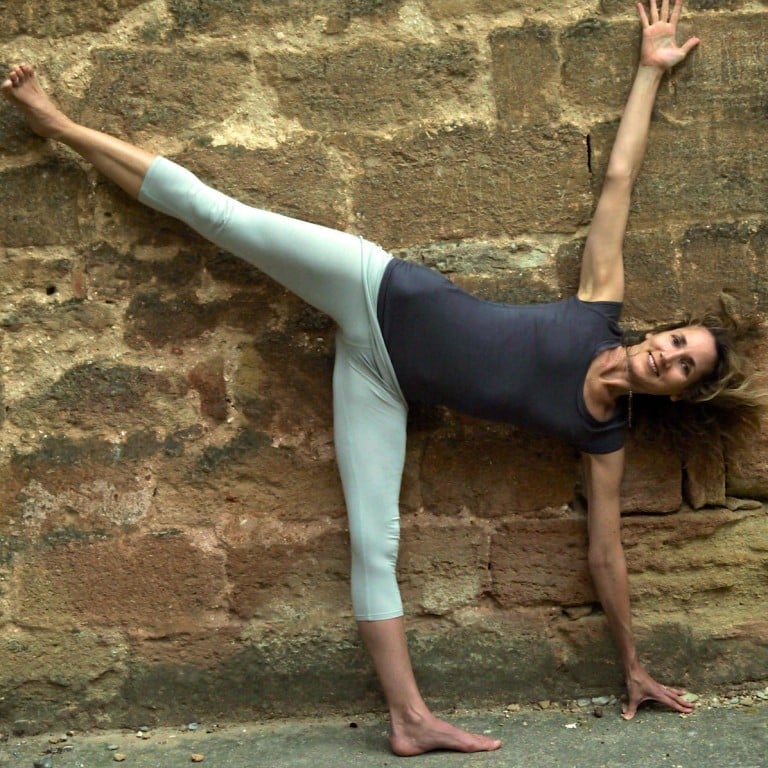 Living a more mindful life could be key to finding inner peace, says visiting teacher
Sarah Powers has been curious about living a meaningful life since a young age. If the free spirit wasn't playing beach volleyball in southern California, she was questioning her New Age mother on everything.
But it wasn't until she discovered yoga that she began to find a way to blend her love for the physical with the spiritual.
That was 27 years ago. Today Powers, 50, is a yoga visionary who has created the unique style known as "Insight Yoga" (as described in a book of the same name, published in 2008).
Powers was in Hong Kong recently to share her journey with eager yogis at Pure Yoga in Tsim Sha Tsui.
Combining Eastern and Western philosophies with Buddhism mindfulness studies and yoga practice, Insight Yoga reflects Powers' almost three decades of exploration of the physical, mental and spiritual.
Powers believes living a more "mindful" life could help alleviate many of the stresses plaguing Hongkongers.
She says that yoga can be an important tool for improving one's mental outlook.
"It's not about the teacher, or the method, or anything that we can label. It's about the inner experience of waking up."
 
Instantaneous. Even though I felt frustrated in my first class - the teacher kept adjusting me in every pose. But at the end we had this unexpected reward to lay down and take a nap. I thought: "Is she kidding?" She put on soothing music and suddenly I had one of those moments where I felt a complete absence of needing anything to be different about me.
 
A misunderstanding about what's important and spending time on things we don't value.
Absolutely, there is really no separation of body and mind. To live fully, we have to clear the veil of mental murkiness, such as negative self-talk and practices - that's where sickness gets stuck. Stress is the psychological assumption of a threat, whether or not there is one. Once we learn our worry is self-driven, we have another choice.
 
Mindfulness is a non-religious practice of cultivating present moment attention. It means being cognisant of how the body feels and allowing one's experience to be just as it is without having to fix, ignore or even express that experience. It's a way of taking responsibility for how we live in ordinary moments. It's an opportunity for living with more maturity and being more conscious. Through the practice of mindfulness we can uncover the mental habits that often cause many of our struggles.
 
Learn to breathe with more ease and space. That's where yoga is important - it allows a person to relax for up to an hour, three times a week. They can begin to be in a place where they feel more alive. And that starts to grow into something - from that little seed grows a sense of worthiness. People can think: "Maybe if I'm only OK three hours a week, at least there's somewhere where I'm OK."
That can become a lifeline. The quality of the moments lived is more important than the quantity.
This article appeared in the South China Morning Post print edition as: Mind-bending power of yoga