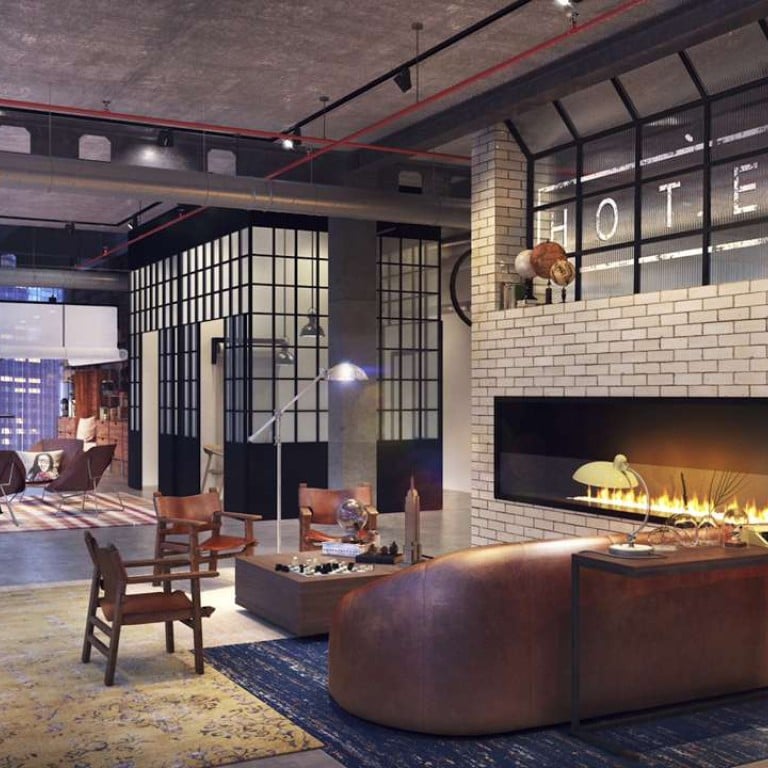 The lobby of Moxy New Orleans, Louisiana, a new hotel brand from Marriott tailored to young travellers. Photo courtesy Moxy.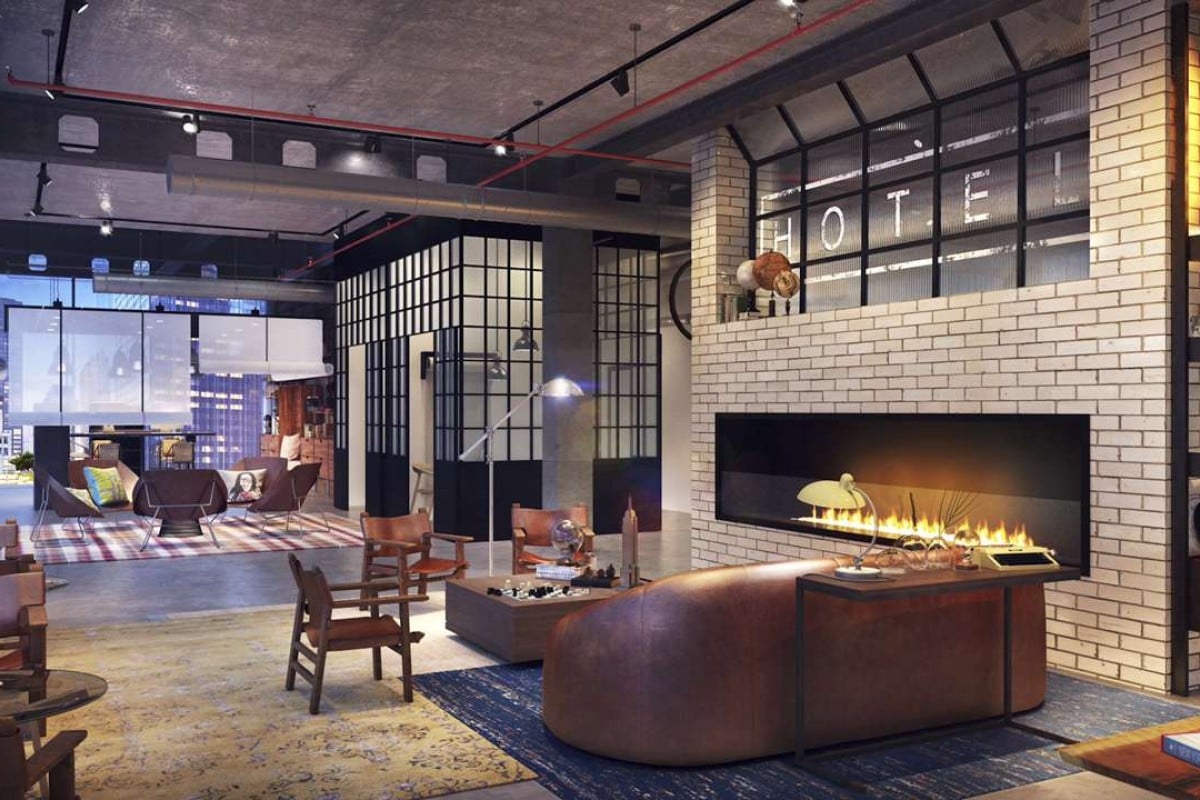 The lobby of Moxy New Orleans, Louisiana, a new hotel brand from Marriott tailored to young travellers. Photo courtesy Moxy.
When American interior designer Amy Spiegel checked into the newly opened Arlo hotel in New York City, she did something she hadn't done for years: she raided the mini-bar.
"Hotels usually have grim offerings of M&Ms, bland potato chips and overpriced wines," she says. "But I'd stocked mine up with my favourite local Brooklyn treats, like Butter & Scotch's Dark and Stormy Caramel Popcorn, from the hotel's general store."
Offering locally sourced artisanal products is just one way that some hotels are thinking creatively about how to personalise their guests' stays by providing opportunities to engage with the local community, especially when it comes to art, design or crafts.
"The trend is being driven by a new generation of millennial Airbnb-savvy travellers who are looking for an authentic neighbourhood experience rather than a formulaic cookie-cutter luxury stay," says Adam Farmerie, whose New York-headquartered interior design firm AvroKo was responsible for the interiors of the 325-room micro-hotel.
Here, rooms averaging 160 square feet feature personal "touchpoints", such as a a Jefferson-style bed (fitting within a frame), with two clocks, one showing New York time; the other set to the guest's home time; and a custom-designed walnut wall of adjustable hanging pegs so guests can arrange their "wardrobe" to fit the clothes they need to hang. Bathroom amenities are by the Blind Barber, a local cocktail and fashion bar that also cuts hair.
Although seemingly small details, the customised feel taps into the growing popularity of home-sharing networks like Airbnb. Its most recent advert exhorts travellers to "live like a local" wherever they are, reflecting its transformation from simply providing accommodation to being a gateway to memorable moments.
It seems to be working: recent research by the travel-research company Phocuswright reveals that nearly one in three American travellers stayed in some form of private accommodation in 2015, up from about one in 10 in 2011.
An increasingly digital world in which travellers share the special touches that reflect local culture has also helped turn the tide away from traditional generic forms of luxury. Uniformity may have once been a luxury hotel's strongest selling point – you were assured a certain standard no matter where in the world you were – but today, knowing a guest's name or providing a choice of pillows is not enough.
The good news is that hotels are adapting, with the most visible change in lobbies that are being re-imagined as cozy community spaces. At Arlo, the quirky lobby store meets practical needs with local comestibles, all chosen by New York's Mouth food emporium, while custom-designed movable furniture, sliding walls and folding partitions allow the rest of the hotel's public spaces to be transformed into areas suitable for yoga classes, wine tasting or a lounge.
In Miami, Swire Properties' new East, Miami hotel's ground-floor entrance is home to local specialty brewing company Panther Coffee, while a team of young local guest-experience managers is on hand to offer local travel tips on a more casual basis than a traditional concierge.
In Amsterdam, Zoku's "work-meets-play" social concept means flexible social spaces designed for communal work and networking with memorable touches including a 3D printer, a ping-pong table and hanging punch bags. Loft-style guest rooms shift the focus from the bed to living area with a fully stocked kitchen, office supplies and an elevated sleeping area reached via a staircase that can be retracted to create more workspace. Connections with the local social and professional community are encouraged through a team of new-generation concierges called "sidekicks" and a community manager.
Meanwhile others, like Singapore's newly opened Jacques Garcia-designed boutique Hotel Vagabond, maximise the attraction of staying in a unique heritage property by adding an opportunity to be part of the local arts scene. Their "Salon" offers a nightly artist cocktail hour hosted by the hotel's local and international artists-in-residence.
Even mega hotel groups like Marriott have an eye on the changing market with new brands tailored to young travellers: their fun-focused Moxy Hotels brand sports communal spaces with check-in at a cocktail bar, a living space where guests can relax or work with 24-hour games, self-service food and drinks, and a digital guestbook for guests to post their Instagram photos in real time. The most instagrammed: selfies taken in Moxy's elevators that double as photo booths complete with props.
This article appeared in the South China Morning Post print edition as: special touches that last forever