How smart technology designed for luxury RVs may also provide Hongkongers with more sustainable off-grid living options
Global design firm Furrion claims the scaled-down domestic appliances and electronics used in their state-of-the-art vehicles may also provide those living in Hong Kong with more sustainable housing
In Matt Fidler's RV home on wheels, as he relaxes on a cosy sofa, hi-fi music is softly soothing. It's cold outside, so the fireplace flickers.
A few steps away is his kitchen: an elaborate affair complete with hob, oven, wine fridge and dishwasher, and beyond that the bathroom (heated toilet seat; rain shower with steam function).
In the bedroom, a king bed beckons – with another fireplace to kindle the mood.
Did we mention the hot tub and mini-helicopter, on the roof of a sister RV? All this can be achieved living completely off the grid in a mobile, smart home of the future dreamed up in a research and development lab in Hong Kong.
Fidler is co-founder of Furrion, a Hong Kong-headquartered global design and manufacturing enterprise that began life as a green-energy company, then evolved into smart solutions for the luxury mobile – such as yachts and recreational vehicles (RVs) – market, and is now producing high-end, energy-efficient appliances for the home and hotel sectors.
Furrion's innovations were showcased in their Limitless luxury RV concept, at CES 2018, the world's largest consumer technology trade show, held in Las Vegas last month. Fidler described it as the "ultimate, connected smart home on the road".
"Through this uber-luxe RV," says Fidler, "we were able to demonstrate the products in a home [environment] so people can see how these applications would truly be used to enhance their daily lives."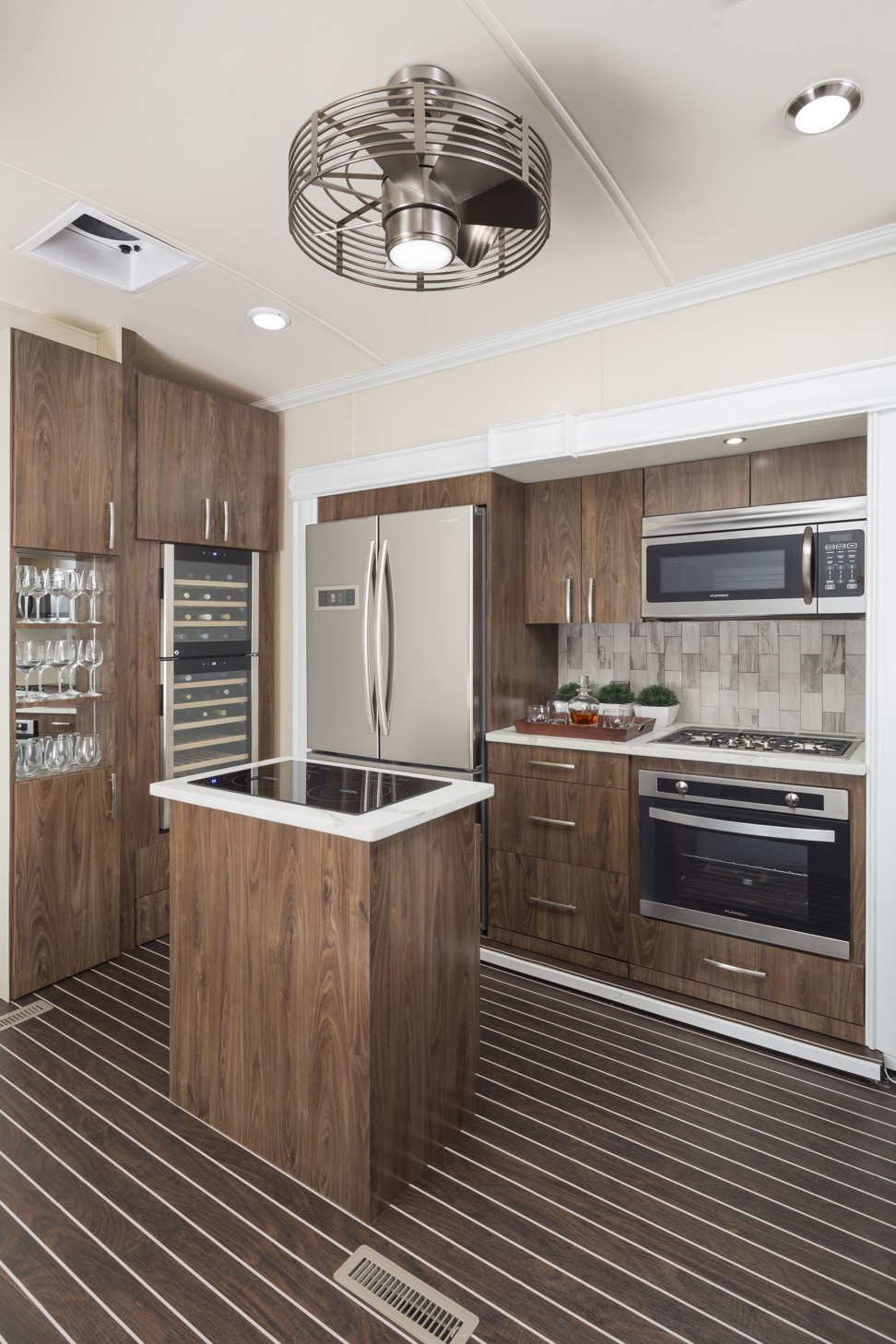 In a happy marriage of design and tech, Limitless RV is completely solar-powered, and digitally connected by a powerful 4G antenna system. "By bringing the data inside Limitless we are able to open up many more capabilities in terms of product and technology," Fidler says. "Now you can be mobile, or live remotely, and still enjoy your high-definition entertainment and your smart-home systems without being connected to the grid."
At least, in the US you can. Furrion's latest energy systems won't be available in Hong Kong until the end of this year, around the same time the brand starts retailing its domestic appliances and electronics. But while these compact, smart home concepts were first rolled out in the biggest RV market in the world (the US), Fidler sees potential for their appeal on local shores too.
Scaled-down, yet fully functional appliances designed for yachts and RVs could allow those living in Hong Kong's small or even micro flats to enjoy the trappings of a much larger flat. They're also 30 per cent more efficient than regular appliances, according to Fidler.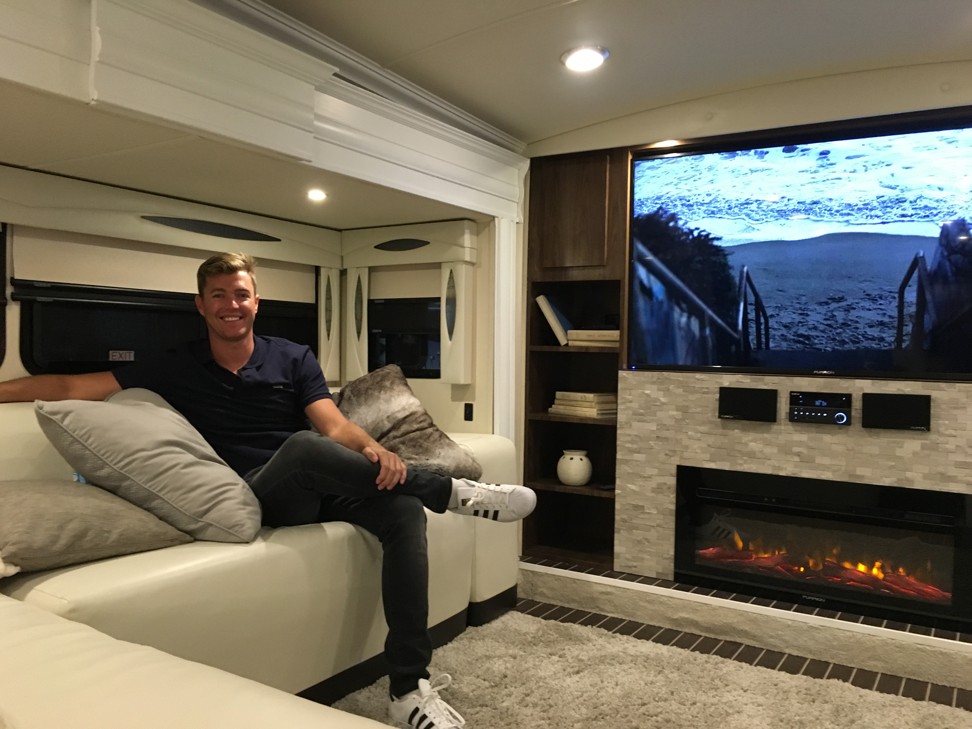 In the outlying islands or rural New Territories, off the grid living with stable power becomes a real possibility. Even those in urban flats can live more sustainably, so long as they have access to a rooftop (for the solar panels). Fidler says that one of Furrion's new systems, comprising four 150 watt solar panels and two lithium batteries – costing US$2,000 plus installation – should provide enough power for "typical usage" in an average size flat of 500 to 600 sq ft.
He defines "typical usage" as the lights, 12 volt fridge, audio/visual equipment, computers and mobile devices, and small appliances such as a toaster and hair dryer. This excludes cooking, which is energy-intensive, so assumes that the stove runs off gas. Also, the system currently supports air conditioning only in RVs, manufactured homes (cabins, granny flats) and other mobile/temporary applications, such as offices on construction sites.
Fidler, an Australian, and Furrion's two co-founders, Aaron Fidler (Matt's brother) and Irish partner Stevie Bell were working as marine engineers in the US when they got the idea to develop such products. They moved to China to learn about manufacturing and do initial research and development. In 2004 they relocated to Hong Kong – where all three now live – to establish the company's global headquarters. Today, Furrion exports its own-brand products worldwide, the largest markets at present being the UK, Australia and US.
"The story behind the brand is that we design and engineer products for luxury mobility and if it's good enough for your yacht or RV, then it's good enough for your home," says Fidler.
Thus far, the company's products have only been sold overseas, but Hong Kong consumers will be able to buy once local retail sales take off later this year.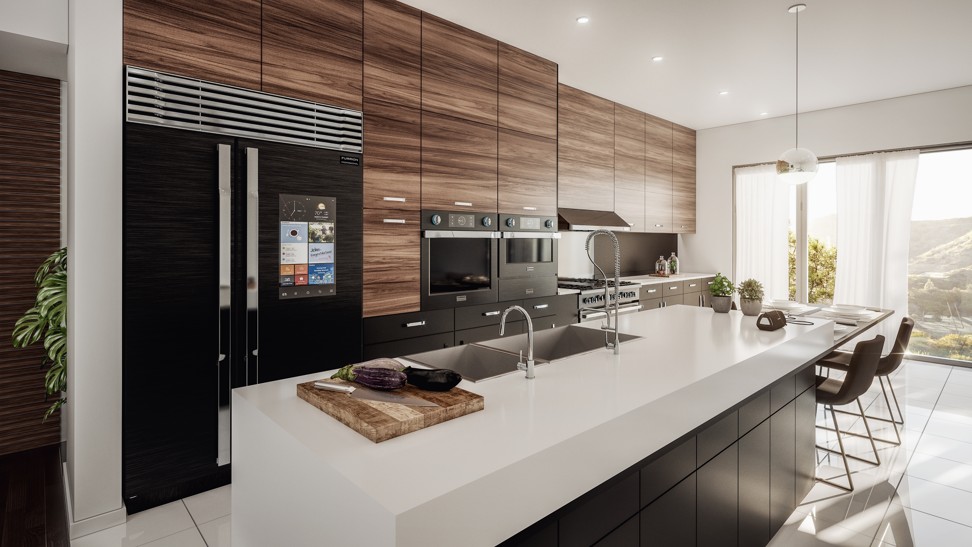 So, what's in Limitless, the luxury RV?
The living area features a 65-inch smart TV and multizone entertainment system that can be remotely controlled from anywhere inside. The 40-inch electric LED fireplace has adjustable temperature controls and a choice of flame colours – and there's air conditioning as well. Two plush sofas with built-in Bluetooth speakers are another Furrion design innovation: integrating functionality into furnishings keeps a small space clutter-free, Fidler explains.
The kitchen contains a suite of stainless steel appliances, including a full-sized side-by-side refrigerator, built-in oven, gas rings and extraction unit, convection microwave, induction rings and a compact dishwasher – even a 48-bottle wine fridge.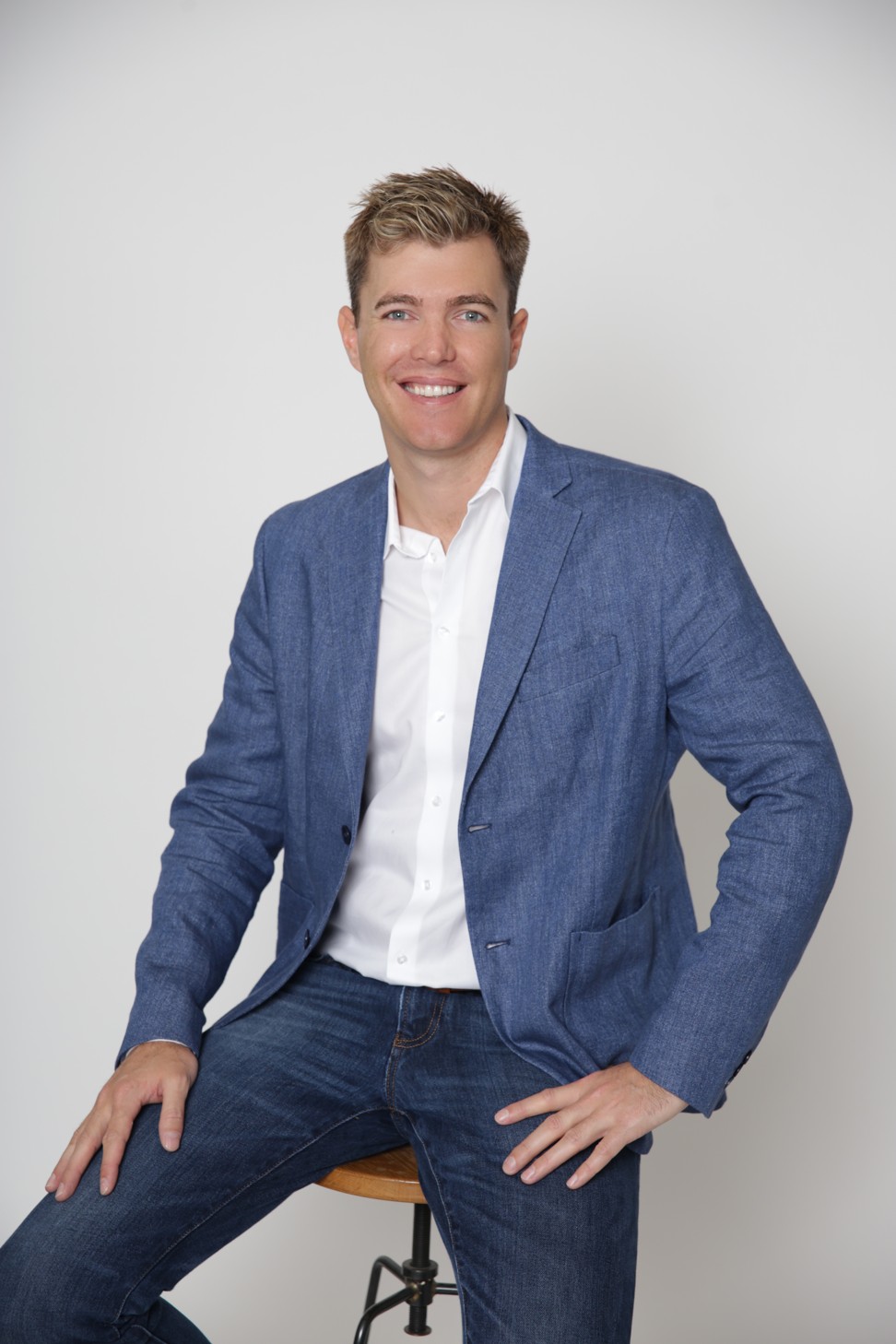 In the bedroom, a king-size bed is paired with a second LED fireplace, smart TV and entertainment system, while the adjoining bathroom, apart from its hi-tech shower, has a smart toilet with bidet, fan dryer, auto flushing and more, and a connected mirror that syncs with your smartphone so users can check the weather or the day's schedule before stepping outside. A tankless water system that heats as it's used ensures there will always be hot water on demand.
There's also a tablet-controlled video surveillance system, to keep everyone and everything secure. Fidler sees these concepts as the future of smart living in a compact environment … coming soon to a city near you.
"Furrion, as the innovator in compact smart living, endeavours to join the smart city revolution and play a significant role in its advancement," he says. "Our intention is to work with retailers, property developers, hotel operators and other partners that are interested in integrating our tech into their smart living spaces."
Consumers can get their first look at these concepts when Furrion opens a showroom at Cyberport in May. The showroom will showcase smart living electronics including IoT (Internet of Things) TVs, an AI-assisted smart home controller, facial recognition door locks, security cameras and professional audio equipment, along with Furrion's professional and compact kitchen appliances and smart bathroom equipment.
This article appeared in the South China Morning Post print edition as: How scaled-down tech can benefit Hong Kong