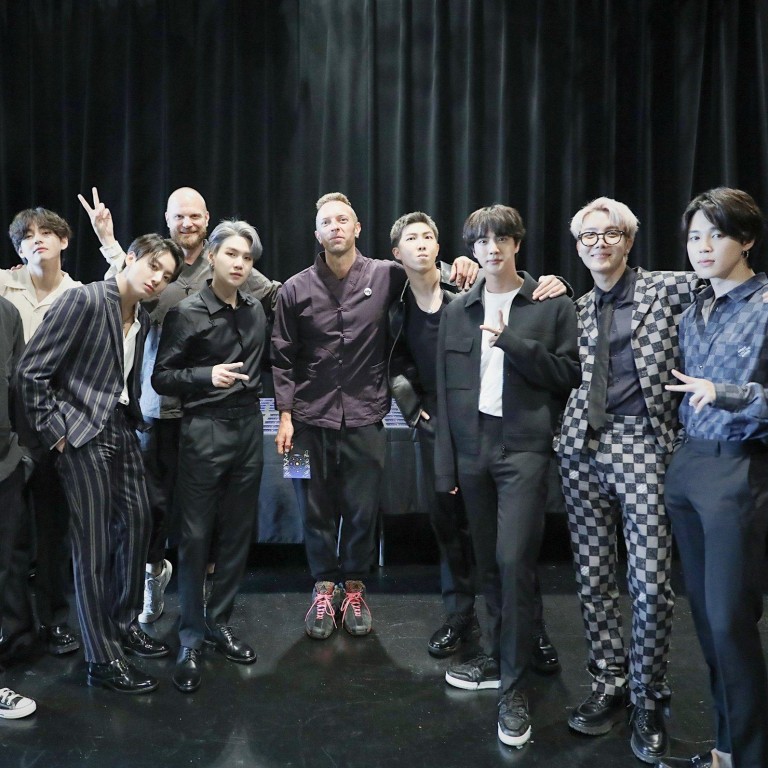 Best of K-pop in September 2021: Coldplay X BTS, Lisa from Blackpink, NCT 127, Itzy, Key from Shinee and CL from 2NE1
K-pop groups and artists are pulling out the stops for the upcoming season, and the latest releases will not disappoint
In September BTS released their long-awaited collaboration with British pop group Coldplay, while newcomers StayC continue their rise with Stereotype
Every year, September marks the start of high season for K-pop releases as groups and artists prepare for the end-of-year festivities, and September 2021 didn't disappoint.
With record-making and historic releases from the likes of
NCT 127
,
BTS
and Coldplay,
Blackpink
's Lisa and many other acts, the start of autumn let a refreshing breeze into the K-pop scene.
StayC Stereotype (September 6)
The follow-up to their earlier 2021 hit ASAP and their 2020 debut single So Bad, StayC's Stereotype continues the girl group's momentum with another addictive tune. With whistling electropop melody and a trap chorus and a hint of future bass throughout, Stereotype emphasises the band members' vocals and soft tones.
A girlishness in the retro-looking, high-school-inspired music video accompanying the single shows off the charms of this must-watch rising rookie act.
Young K Guard You (September 6)
As a member of K-pop band Day6, Young K has steadily grown as a songwriter in recent years, and released his first solo EP, Eternal, early in September.
Young K fuses trap beats and synth distortions into classic alt rock tune Guard You. The song comes with a music video that depicts the end of the world as Young K promises to still be there for you.
It feels like a warm blanket of pop rock angst for all those people out there hoping to find comfort in music.
Lisa Lalisa (September 10)
Blackpink's Lisa became the third member of the group to release a solo single this month, and she spent the whole of September hyping herself up. Titled Lalisa after her given name, it is built around a chorus in which she demands to be recognised and receive the love she deserves.
The music video and the song's instrumental feature Thai elements that draw on her background.
NCT 127 Sticker (September 17)
NCT 127's third LP, Sticker, is a worthwhile listen. Each track showcases a different element of the band's musicality. The title track has had the internet arguing whether this song is a piece of sheer pop genius or a less than stellar attempt to follow the success of last year's hit Kick It.
With its chaotic tonal shifts, flute harmonies, and dramatic vocal performances, Sticker is a sticky earworm that grows better with each listen as you discover another nuanced element.
Coldplay X BTS My Universe (September 24, music video September 29)
Coldplay and BTS are two of the biggest pop bands on the planet, and the collaboration acknowledges this with a larger-than-life sci-fi music video directed by hitmaking music video director Dave Meyers, that has the bands battling to make My Universe safe for all inter- and extraterrestrial music lovers.
Itzy Loco (September 24)
Loco has been criticised by some for not being as musically daring or as motivational as some of the band's earlier hits, like early self-empowerment themed tunes Dalla Dalla (2019) and Wannabe (2020). But sometimes, all you want is to listen to a powerful, addictive pop tune, and Itzy delivers that with the clap-happy Spanish-titled ode to being crazy in love.
It's not necessarily Itzy's most daring or innovative song, but Loco hits every note with exuberance and the powerful energy the girl group has come to be known for.
Key Bad Love (September 27)
A true child of the '90s,
Shinee
member Key took a chance with his first EP,
Bad Love,
to draw on the sounds and images of his youth.
The imagery includes early Star Trek series, Westerns and the glam of disco for inspiration. While the single is a stand-out hit, check out his whole album, especially his and Taeyeon's collab Hate That …
Ateez Deja Vu (September 13)
With their latest single, Ateez bring their typical sleek, percussion-fronted dance music to a new, darker place, with a more mature and sultrier style than previous songs.
Deja Vu serves up something that's intense and dark, but also includes some breezy, reggae-influenced beats to evoke a sense of the summer, and puts the spotlight on the band members' dynamic performance styles that have won them love from fans across the world.
CL Lover Like Me (September 29)
The self-proclaimed "baddest female", formerly of iconic K-pop girl group 2NE1, CL has been teasing her long overdue and highly anticipated first solo album Alpha for several months now with a series of single releases. Lover Like Me, which follows last month's Spicy, harnesses CL's ability to be powerful and emotive, focusing more on her charismatic singing than her fiery raps, and does so over a groovy alt R&B tune.
With an intro that asks when people last called her name, Lover Like Me may be about romance, but it also feels like a reminder of all CL has to offer and a declaration of this new era of her career, in which she is calling her own shots and assuring long-term fans they will never, ever find another like her.