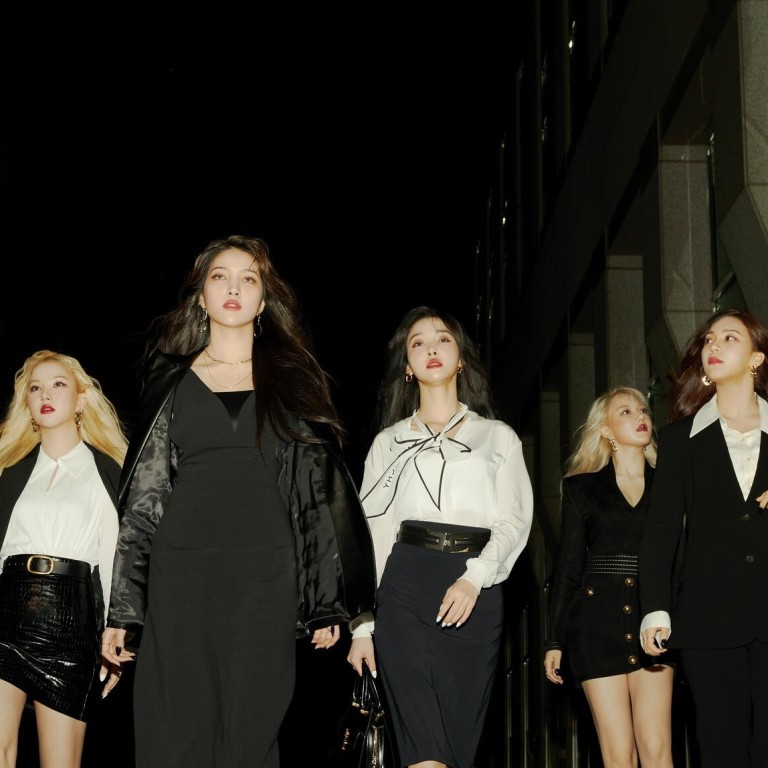 Gfriend members talk about new album Walpurgis Night, the K-pop girl group's ode to female empowerment, and why it channels witches
Gfriend's latest album is their release third this year, and is all about aspirations and choosing your own destiny
The members talk about their growth as artists, and how the album reflects life as a woman in today's world
Almost everyone seems to have a favourite witch these days, whether it's a historically or culturally significant figure or one from their favourite television show.
Witches have been reviled for hundreds of years, and seen as otherworldly, demonic and heretical women in many communities. But with their new single
Mago
, K-pop girl group
Gfriend
have taken ownership of this symbol of female empowerment and created a new definition of what it means to be a "modern witch".
Released on their new album Walpurgis Night, the disco vibing Mago – the word for "magician" in many languages – is revelatory and features lyrics co-written by members Eunha, Yuju and Umji.
"Walpurgis Night is a European festival celebrating the end of the winter that brings in the spring. People also call it 'witches night'. We wanted to use this motif, and show ourselves as these confident witches bringing in the spring," Umji said.
Preceded by February's Labyrinth and July's Song of the Sirens, the album continues the outfit's musical journey through conflicts. The first album reflects the complex feelings associated with reaching a crossroads, as depicted in the single of the same name, while the second album deals with people's temptations to go in various directions. The finale brings this path of growth to an end.
The album deals with the "confidence of a girl who understands what she wants, and this is sort of how we wanted to conclude the album series", said Umji.
This confident, self-determined woman is what Gfriend calls the "modern witch". To them, the aspirational concept applies to someone who chooses her own path and destiny.
"This album is about what I want to become and what I aspire to be," said Sowon. "Finding my own identity and being certain of my identity."
The theme of the album, and the series as a whole, draws on Gfriend's long history of exploring what it means to be a girl growing up in the modern world that started with their first single, Glass Bead, in 2015. According to Yuju, the ideas of "growth" and "life" are the foundation of Gfriend's identity.
"I've talked to friends who have listened to our songs from our debut to today. They tell me that they feel and hear their life stories in these songs," said the vocalist. "The growth of Gfriend is reflected in our individual growth as people, so that's what I feel defines Gfriend."
Walpurgis Night reveals just how much the members have grown as artists. Musically, they are at their most expressive to date, and all members had a hand in the creation of the album.
"We took a more active role in driving these songs forward through songwriting and writing lyrics," said Yerin. "Everyone worked so hard and it turned out great. I'm looking forward to what comes next as we keep going and participating more in the entire process."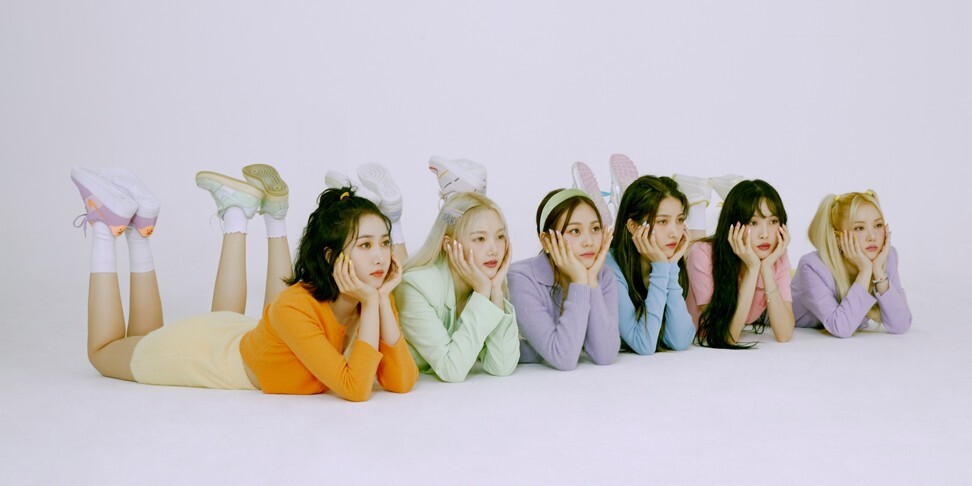 The members also split into pairs across three songs: Yerin and SinB channel sweet and snappy pop balladry on Secret Diary, Umji and Sowon confidently dominate in Better Me, and Eunha and Yuju take a chill step back on the alt R&B-styled Night Drive.
"We put in a lot of thought [into the process], whether it was putting the units together, writing the music, choosing a theme, or going over the lyrics," said Sowon. "In the process, we were able to discover parts of us and sides of us that we hadn't known before. We were able to talk to our unit partner and get to know one another even better. I think we all are really proud of what we've been able to do together."
Visually, the new album features Gfriend offering a more mature look including disco-inspired clubwear and witchy black workwear. The concept art series show each woman in her own "room", expressing her own interpretation of what it means to be a "modern witch."
For Sowon, it's confidently taking the reins on her style, while for Yuju it's showing off her pole dancing skills. It's a far cry from their earliest days, when they often donned school uniforms as a nod to the youthful inclination of many of their early releases.
"I think if we took this concept when we debuted, it wouldn't have looked like Gfriend," Sowon said. "But we've got older. Our career has grown. I think this is something we can naturally show at this point. I don't think people will find this strange, but I think people will find it natural."
While the year has been tough for many, for Gfriend, 2020 has been more or less business as usual. While they weren't able to meet their fans in person or hold live concerts, they've released three albums, held online events, and generally kept active.
For their fans, the Buddy fandom that they repeatedly express gratitude to during the interview, they hope Wheel of the Year, the final track on Walpurgis Night, brings them some hope.
"There's a part where all of us are singing together and there are the lyrics: 'Run, now on this reality ... We keep running'. This is how we want to cheer on and motivate people and be that consolation," said Umji.
Despite their success, the six members of the K-pop group are familiar with the struggles that everyone faces. Umji's suggestion for dealing with hard times is to live in the present.
"I kind of tell myself 'This moment will pass, it'll never come back'. So in a tough moment, it helps me get over it. And if it's a good moment, it helps me enjoy it more and feel that it's more precious. Sometimes when things are too complicated, I can't think of these things but this is how I try to get over or through tough situations."
Walpurgis Night
represents the end of a new beginning for Gfriend: this album series was the group's first project since their management company, Source Music, was acquired last year by Big Hit Entertainment, home to the likes of
BTS
and TXT. That company's founder, producer-CEO Bang Si-hyuk, helped the group find their new direction, and the members credit him with helping them explore the growth they sing
"It feels a bit bittersweet as if I'm saying goodbye," said SinB, referring to the completion of the album series. "We tried a lot of new things, going through a lot of major changes and accepting new challenges as artists. I also feel we became more independent and confident that we're able to take on any challenges as we move forward."
As modern witches growing into their own, there's more to come from Gfriend as they walk this path together. They know times won't always be easy, but that's OK, as long as they're still able to relay these musical messages to listeners who can relate and draw inspiration from them.
"Over the past six years, many things have happened, but I know that when Gfriend is together we can overcome anything," said Yuju. "Even now I'm constantly inspired by all the members."