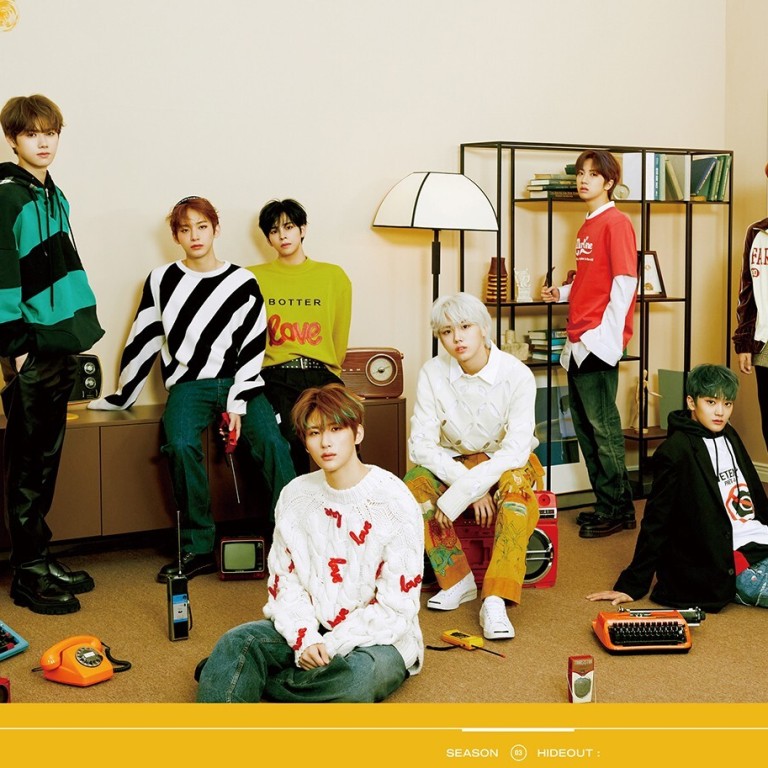 Rising stars of K-pop: Cravity confident of a big year ahead after launch of their third album, Hideout: Be Our Voice
Cravity's nine members say the K-pop boy band are ready to follow in footsteps of BTS and other K-pop groups, and eager to write more of their own songs
The group, under leader Serim, are thinking big – a world tour, stadium tours, singing in English – and believe 2021 is going to be their year
It's been a little under a year since rookie K-pop group Cravity arrived on the scene. Their first album, "Season 1. Hideout: Remember Who We Are", was released on April 14.
Since then, they've released two seasonally themed Hideout albums; the third, subtitled "Be Our Voice", kicked off this year strongly with its release on January 19, fronted by the boisterous dance single My Turn. The album reflects their ambition and flair for creative performance-driven music.
The group, whose name team leader Serim says reflects their creativity and charm, and hopes for listeners to gravitate towards them, aim to be the leader of the next generation of K-pop artists, and hope to rise to the top of the music world.
After celebrating band member Taeyoung's 18th birthday with a chocolate and strawberry cake, Cravity took a call from the Post to discuss their career thus far, their strengths and fears, and their hopes of growing big enough to inspire other artists.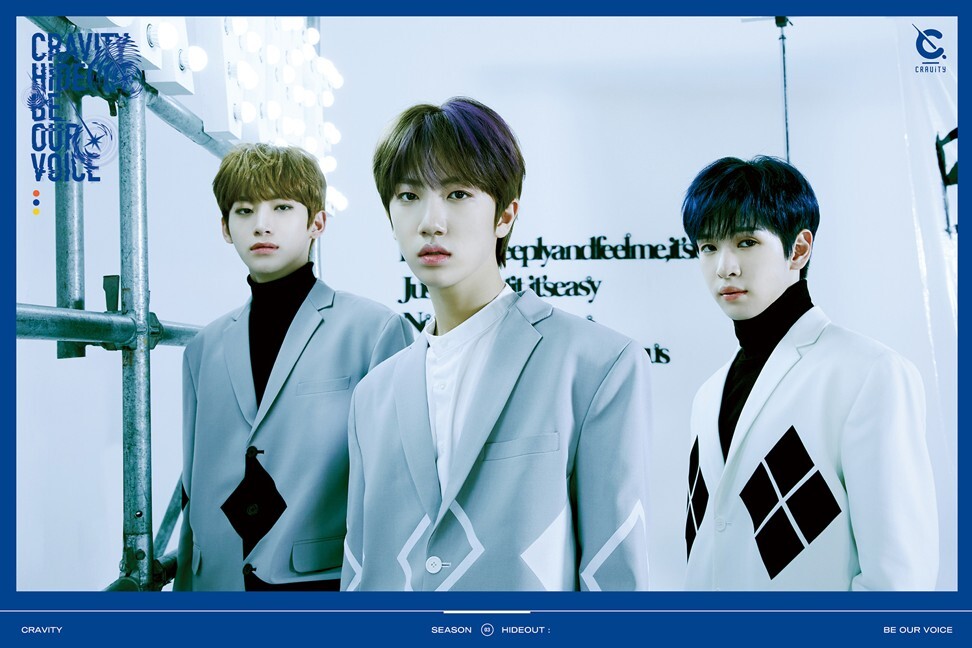 Q: What's the meaning and intent of your Hideout series, and this latest album in particular?
Hyeongjun: we've tried to share the seasons of stories of Cravity, our personal lives and experiences.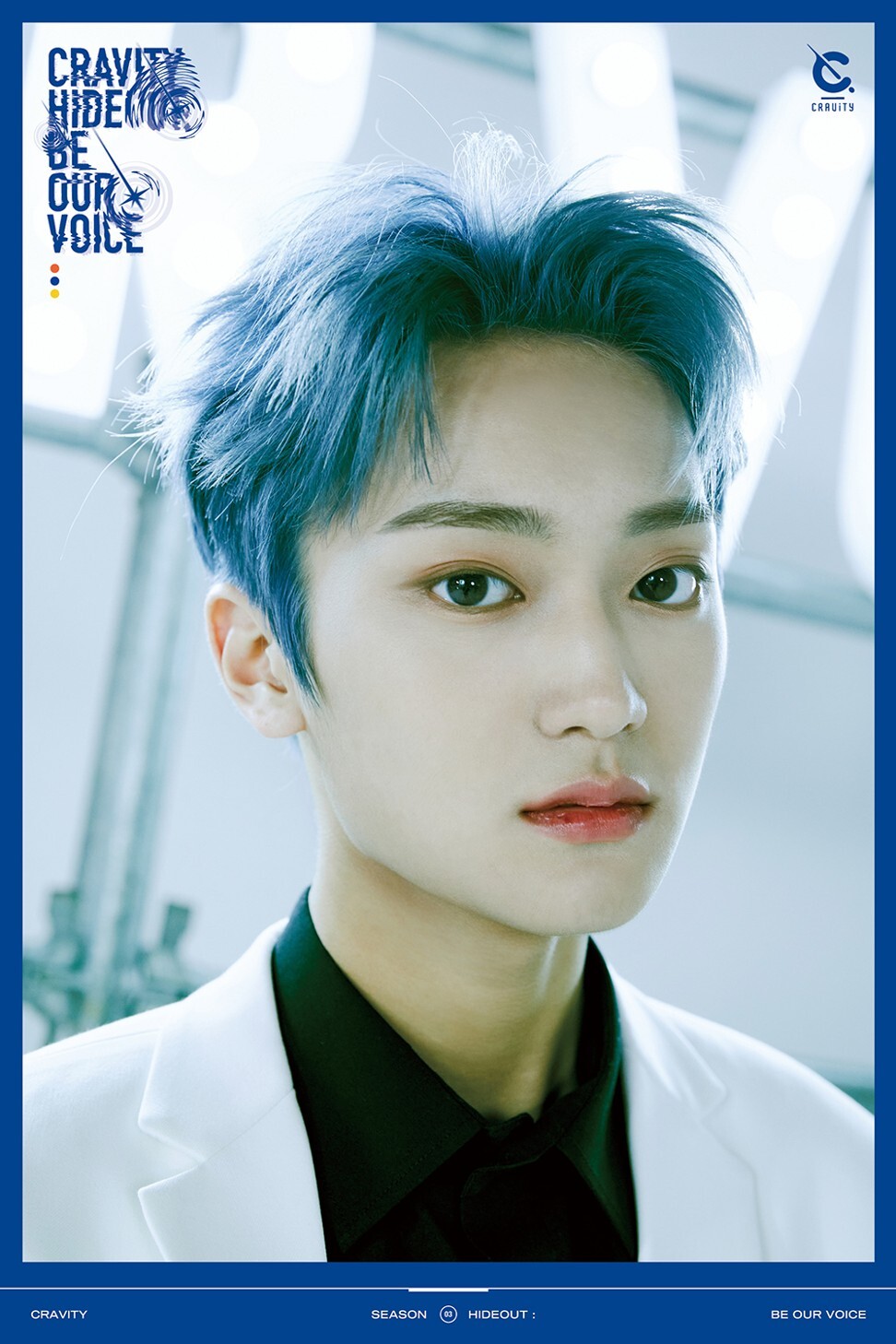 Jungmo: With the debut album, everything was new to us, it was all challenges. The second ["The New Day We Step Into"], it was about our burning passion and desire for our career.
Allen: with "Be Our Voice" we want to let our fans know that their existence is valued and important. Once an existence is acknowledged, once you're called by your name, you're important. We want to be the ones to call our fans names to let them know they're important, and we want to thank our fans for calling our name, thus bringing us, Cravity, into existence.
How do you interpret the intent of your new single My Turn?
Allen: we're boldly announcing that it's Cravity's turn.
Taeyoung: we're more than ready to make this year ours. We're really excited; we can do anything.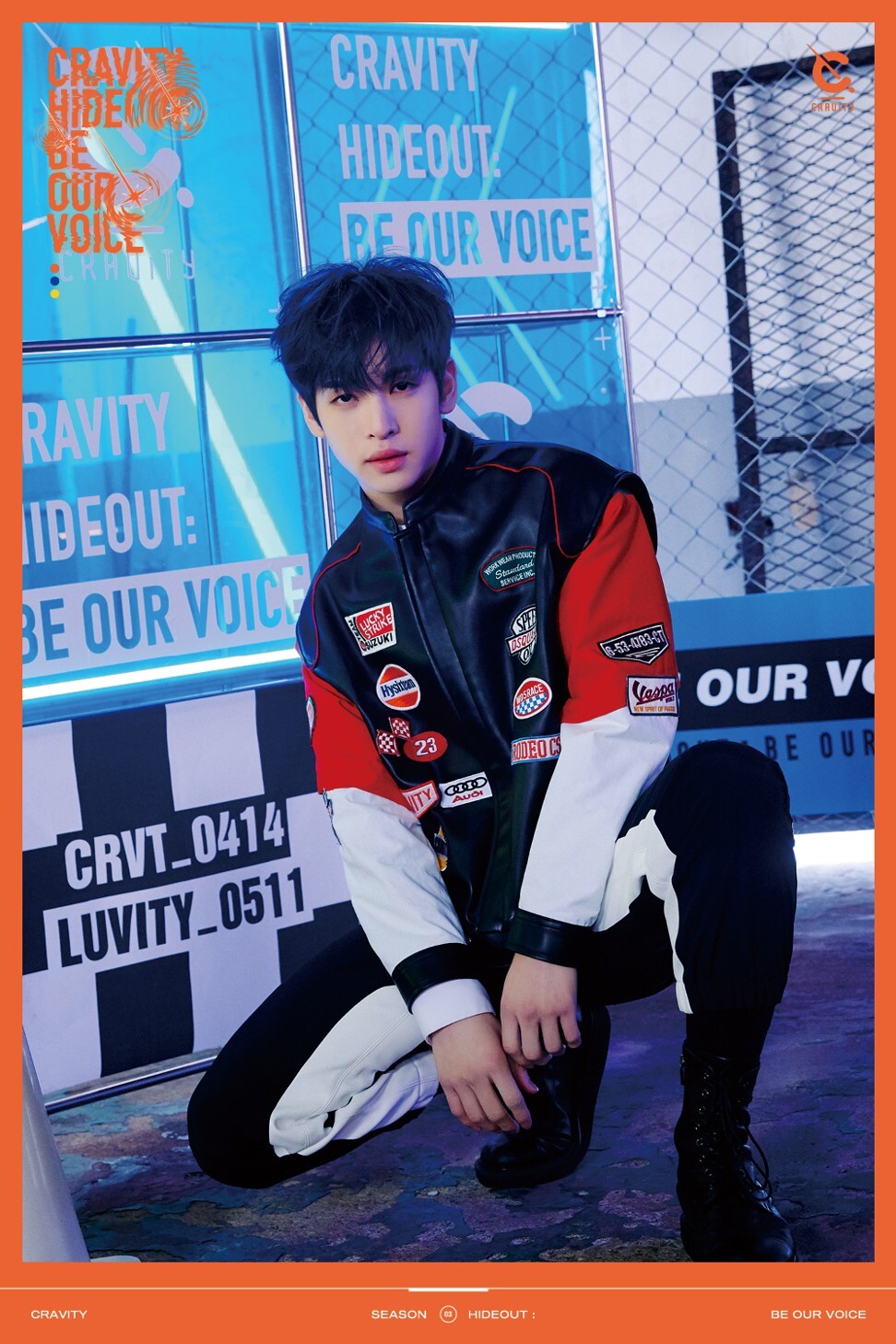 How do you feel about this period of your lives and career thus far?
Jungmo: I was a little nervous before debut about our skills and our stage presence. Now I think things are very exciting, as we try to make it Cravity's turn.
Serim: Also, of course, now we met our fans [known as] Luvity after our debut, which has become a huge source of energy for us.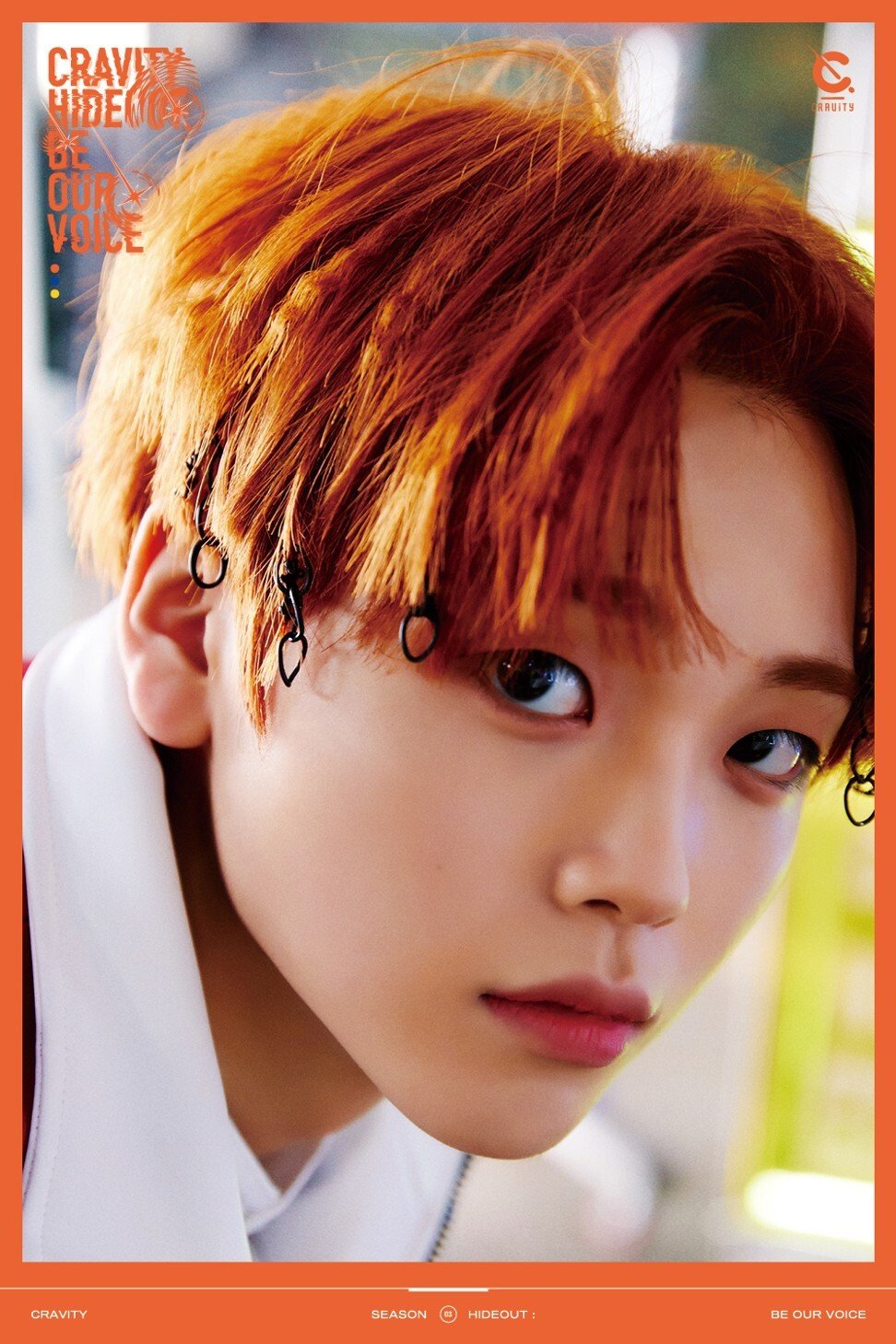 What's something unexpected, either negative or positive, that you experienced or learned because of debuting during the pandemic?
Hyeongjun: We haven't been able to hear our fans cheer our names in person, so I think we've learned the importance of that.
Allen: After a few years pass, I feel we'll never let that feeling [of joy and excitement] go, we'll never take the experience of performing in front of live audiences for granted.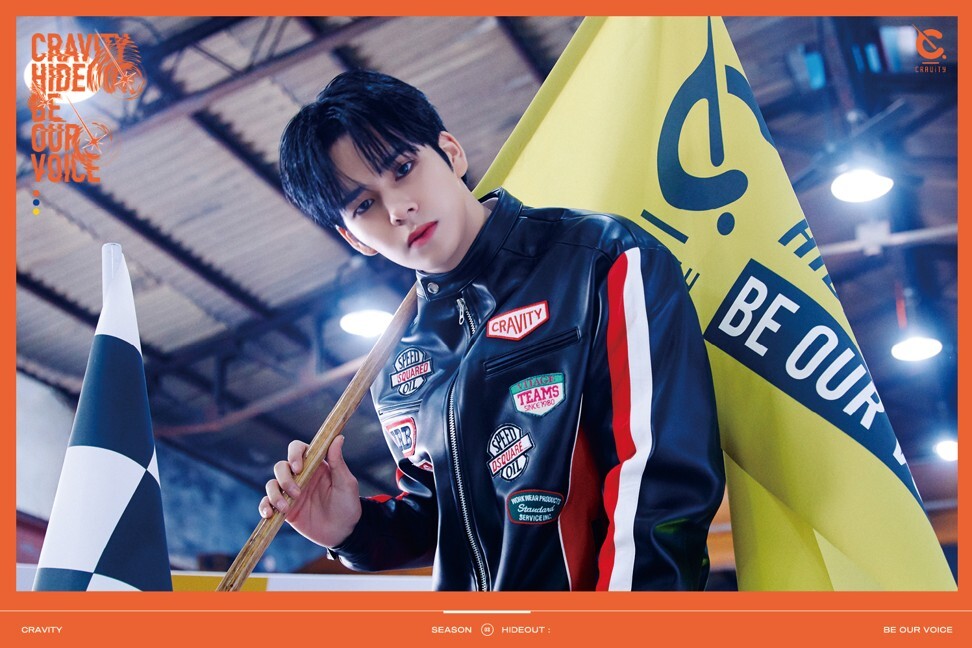 What's the first song you want to sing to Luvity when you get to meet them face-to-face finally?
Minhee: My Turn.
Serim: Break all the Rules.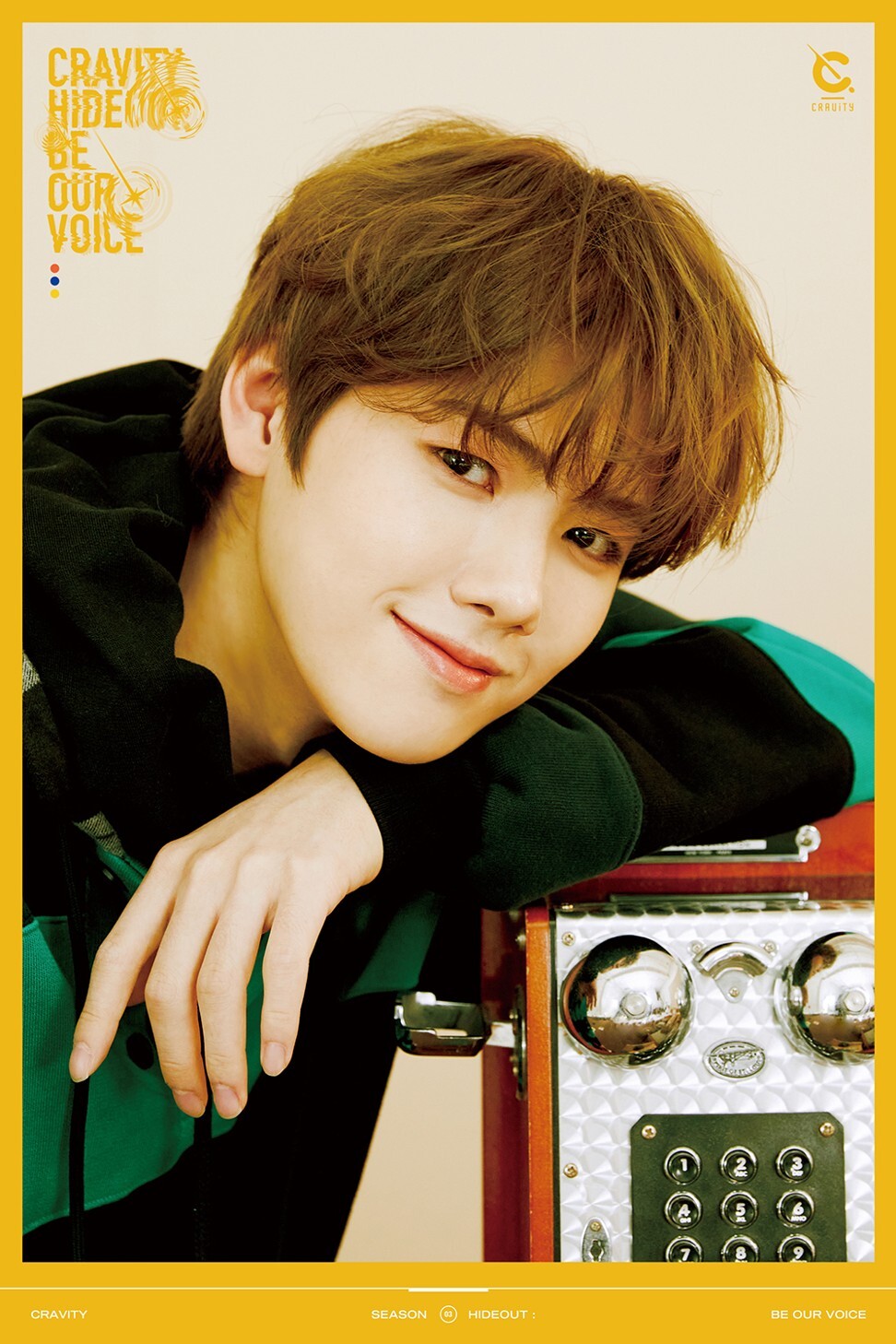 Wonjin: I want to show Jumper.
Allen
: [labelm
ate] Monsta X's Jooheon [aka Joohoney] wrote it for us, actually as a single for the album.
Taeyoung: we're really enjoying performing Jumper because it's really fun and can give the audience a lot of energy.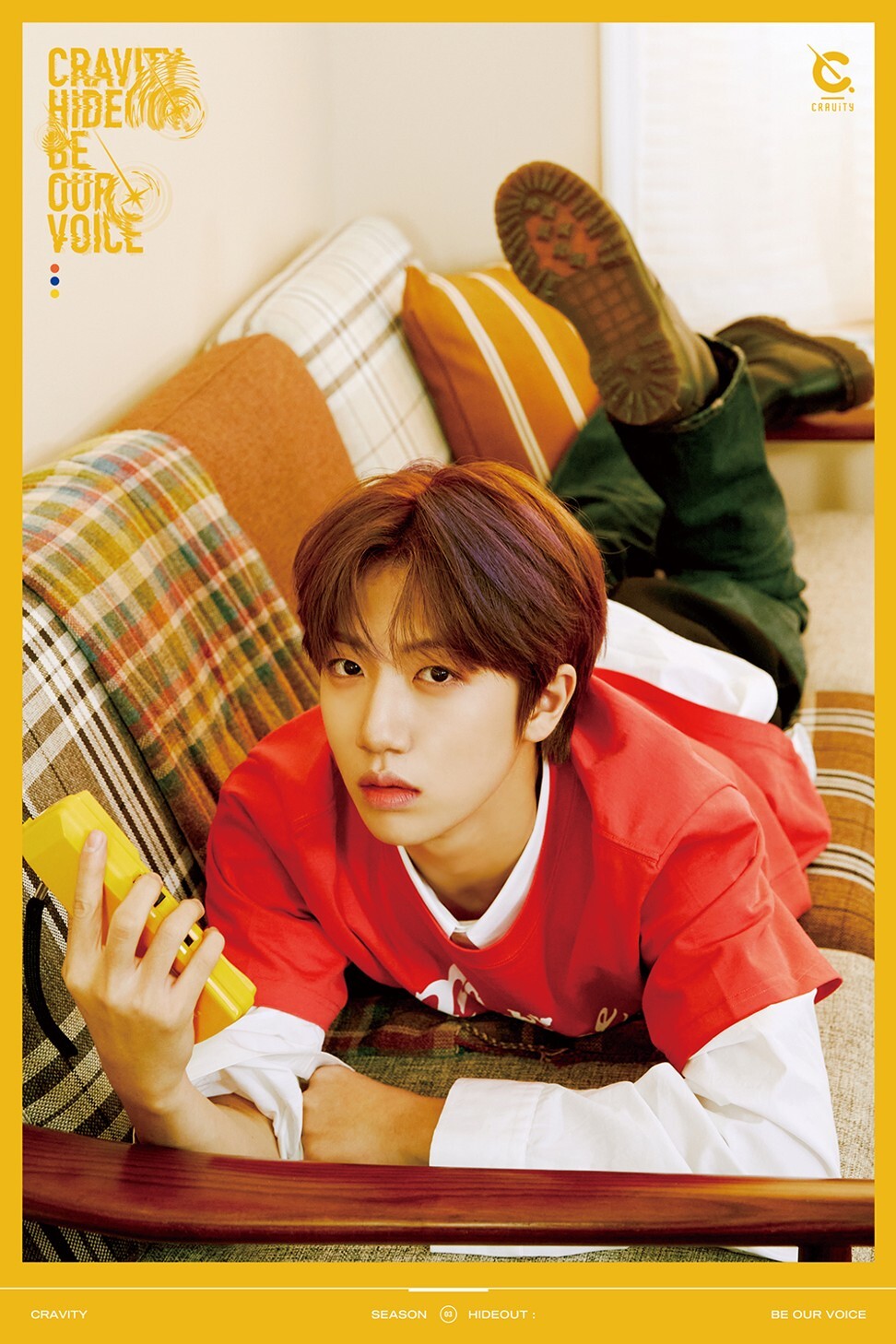 Along with Jooheon, you also had songs on this album written by Exy of WJSN, also known as Cosmic Girls. It's pretty rare for a girl group member to write for a boy band, so how did you feel about working with her?
Minhee: She's a good [music] director.
Taeyoung: When we saw the [writing credits] we were surprised to see Exy's name, but we didn't expect to meet her in the recording studio. We were really nervous to record in front of her because she's our senior at our company, but she was really nice and good to us. We're so thankful.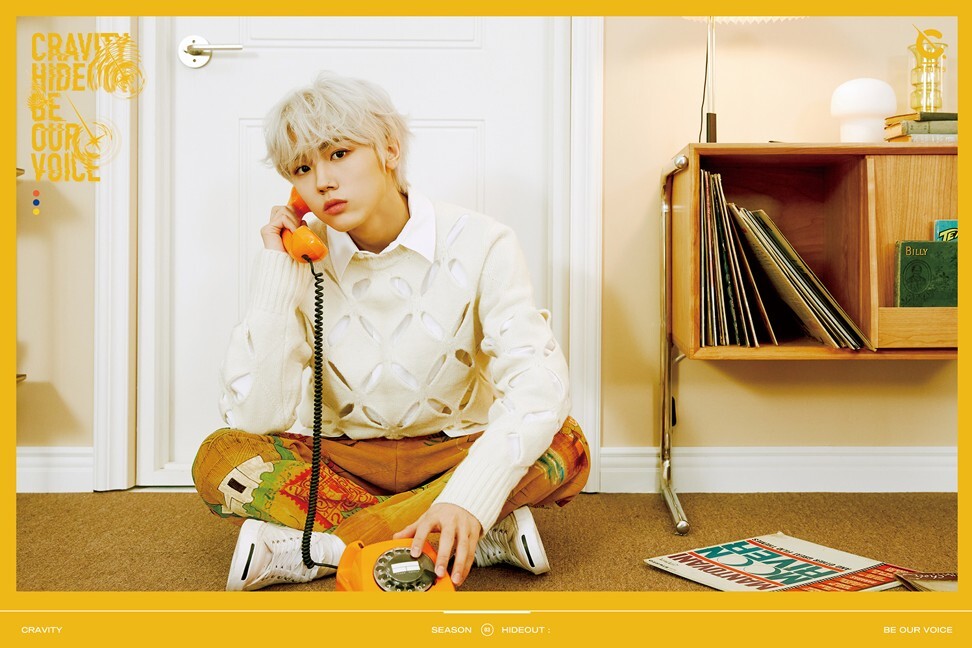 Wonjin: From Jooheon of Monsta X to Cosmic Girls' Exy, we're really honoured we can work with their melodies and lyrics, and we hope we can follow in their footsteps as singer-songwriters.
Speaking of songwriting, several members have written music for the group. How do you feel about this?
Wonjin: It's a very precious experience for me because I can put my emotions and stories of my past into lyrics. It's fun and beautiful.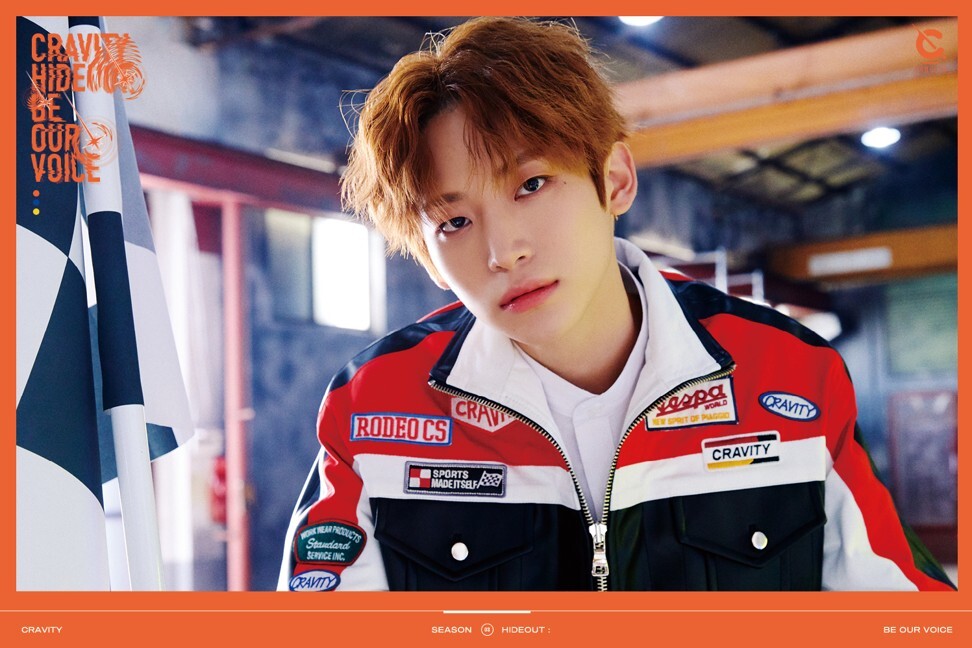 Allen: Wonjin participated for the first time in writing lyrics for this album. [Wonjin grins] Writing our music helps us tell our story. It adds another layer of sincerity and closeness for our fans. We're not just idols being made or produced by companies; we can produce our music. We are genuine, sincere artists who love our fans and want to give them comfort and strength.
The trend right now is that there are more [K-pop groups] writing their own music.
Seventeen
,
BTS
, Stray Kids,
Monsta X
… Those are our seniors we really look up to. They paved the way for us to successfully make our debut, and we hope to follow their paths to find a place and make a name for ourselves in the music industry, both globally and domestically.
Do other members who haven't had a chance to write songs yet hope to do so in the future?
Minhee, Taeyoung, Woobin, Jungmo and Hyeongjun, raising their hands: Me!!!
Taeyoung: we'd love to participate as singer-songwriters, producers, on our albums if we have the chance.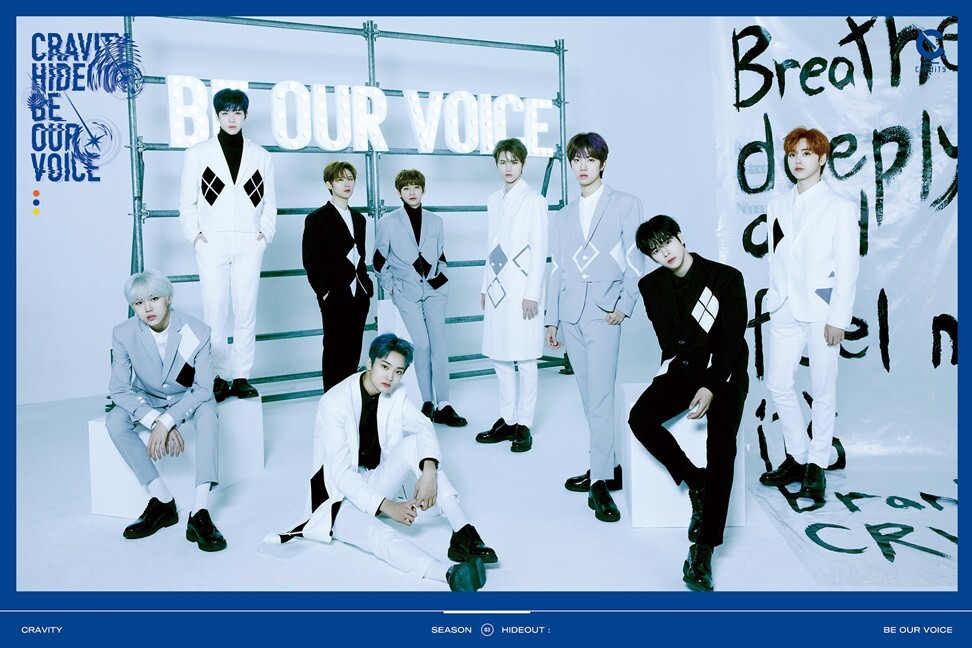 Are there any specific genres or performance concepts you want to try as your career progresses?
Hyeongjun: I want [to try being] sexy.
Minhee: Traditionally Korean-inspired [songs].
Allen: Kind of like [Monsta X's] Follow or [BTS's] Idol.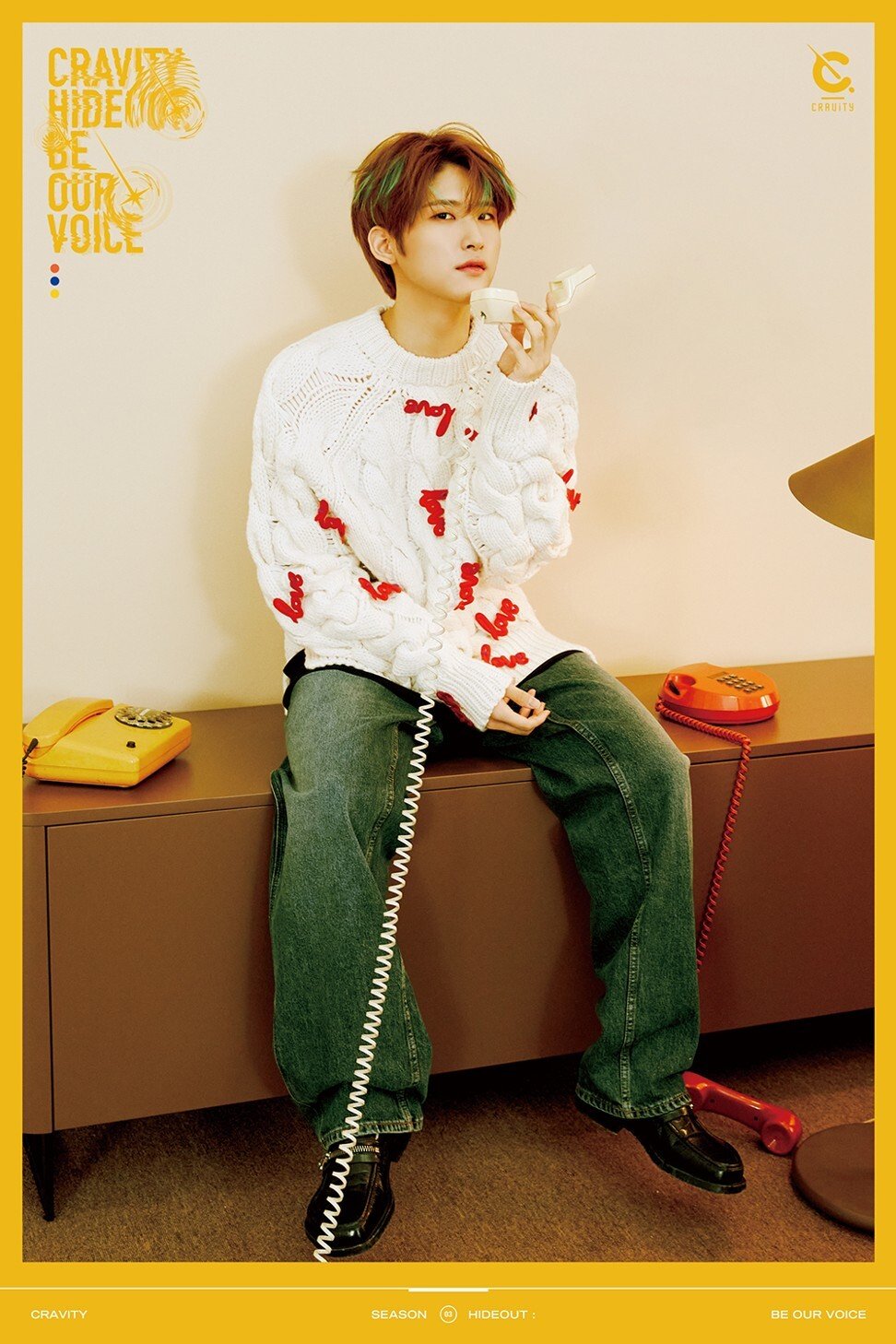 Woobin: Sentimental [music].
Allen: Maybe house, or EDM?
When was the first time members as individuals realised they wanted to pursue a life as a K-pop idol?
Jungmo: I was a big fan of BTS. I went to BTS' Wings concert [in 2017] and it was really amazing. I wanted to give that same emotion to fans so I began dreaming of being a K-pop artist.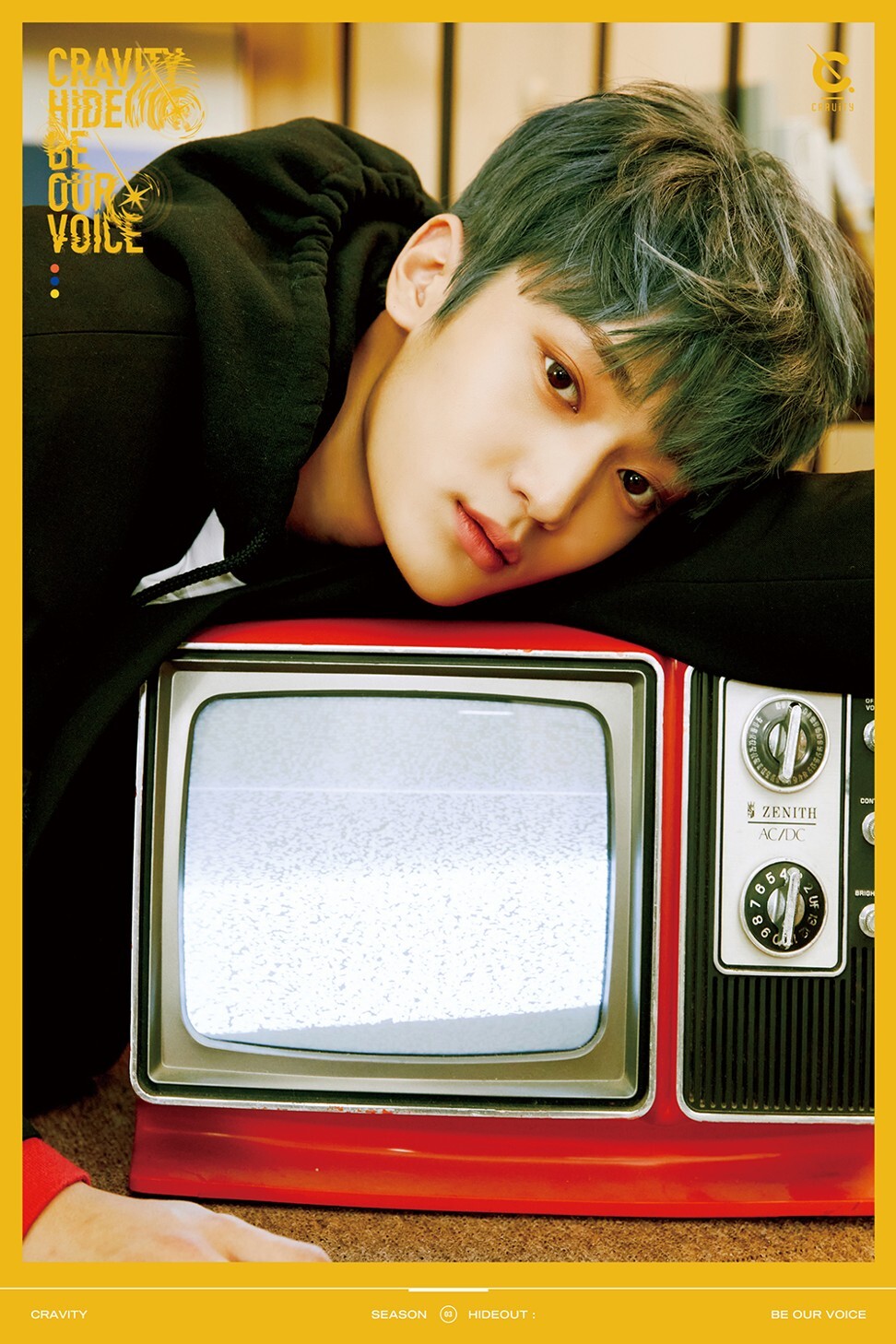 Taeyoung: I performed at a school talent show and was struck by the feelings of being on stage.
Allen: I was similar. In sixth or seventh grade, I performed Shinee's Lucifer in our school talent show and I loved the feeling of performing for people, especially my peers. [Other members perform Lucifer choreography as he talks.]
Minhee: Music called my name.
Allen: He didn't choose the music life, the music life chose him.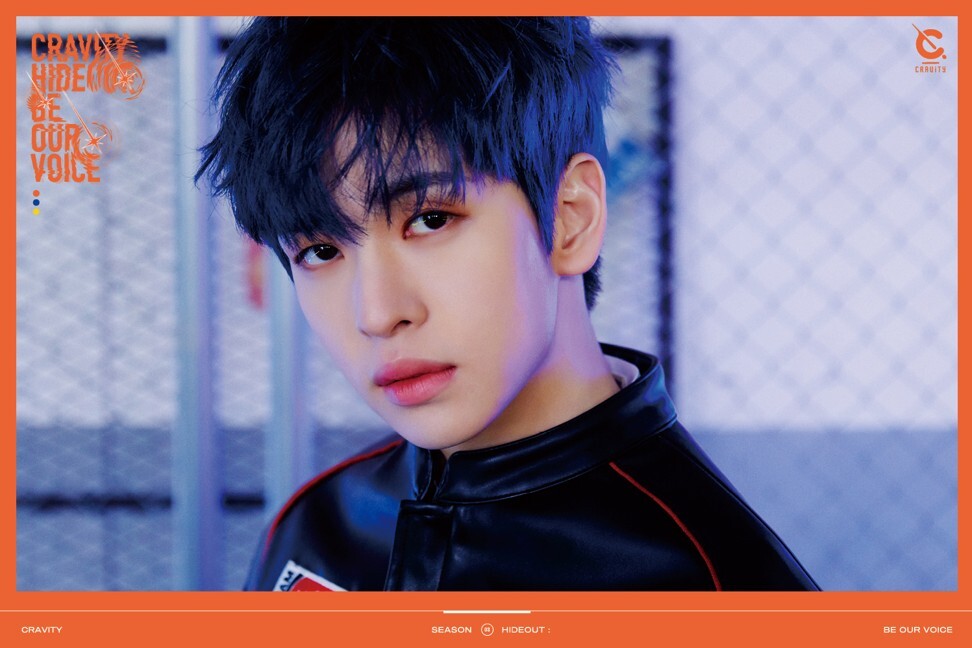 What's something you always have to have in your bags? 
Jungmo: earphones. Music is my life!
Seongmin: perfume. [I like] white musk.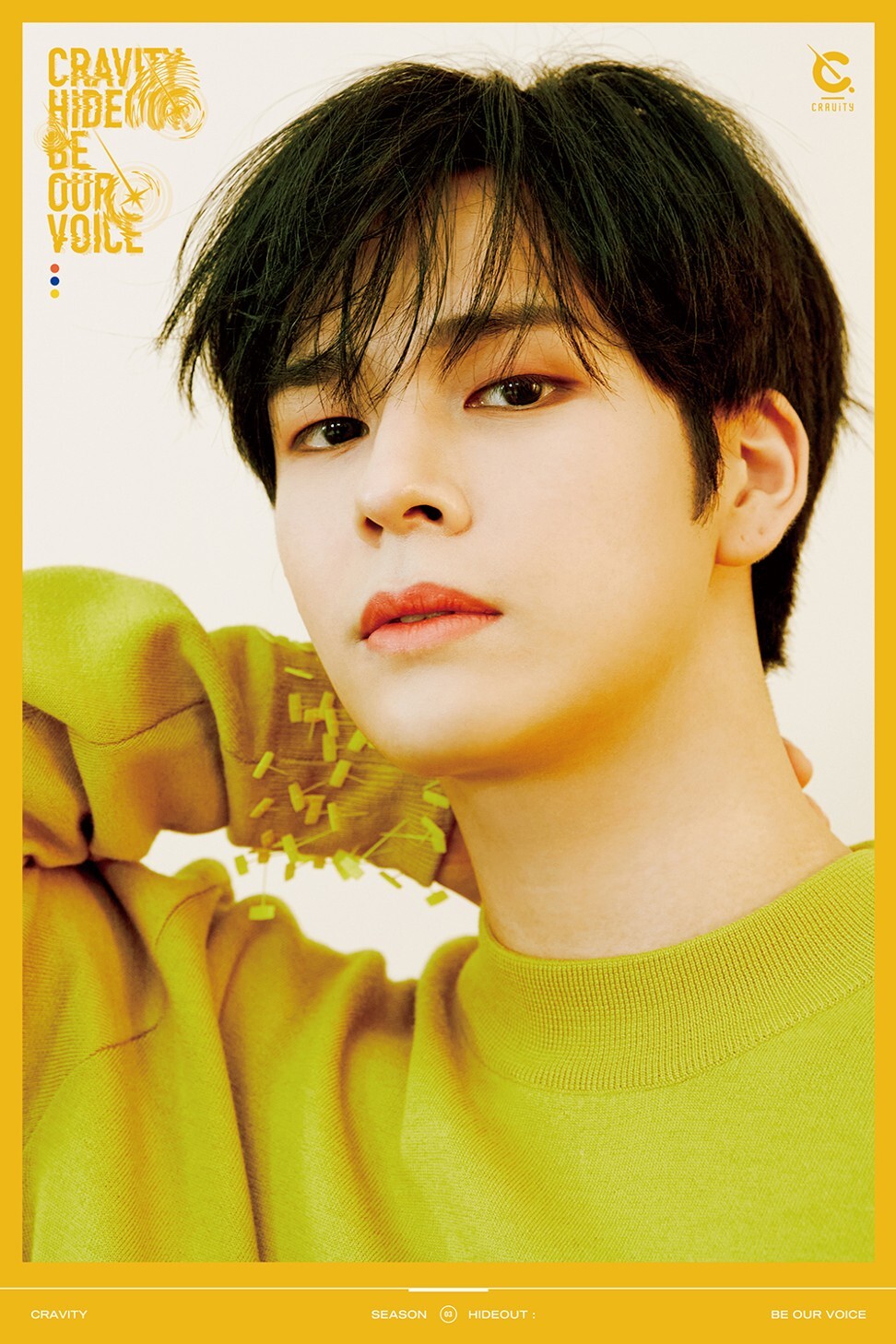 What are your biggest strengths, on a personal level?
Serim: I'm strong.
Minhee: I'm tall! And spirited.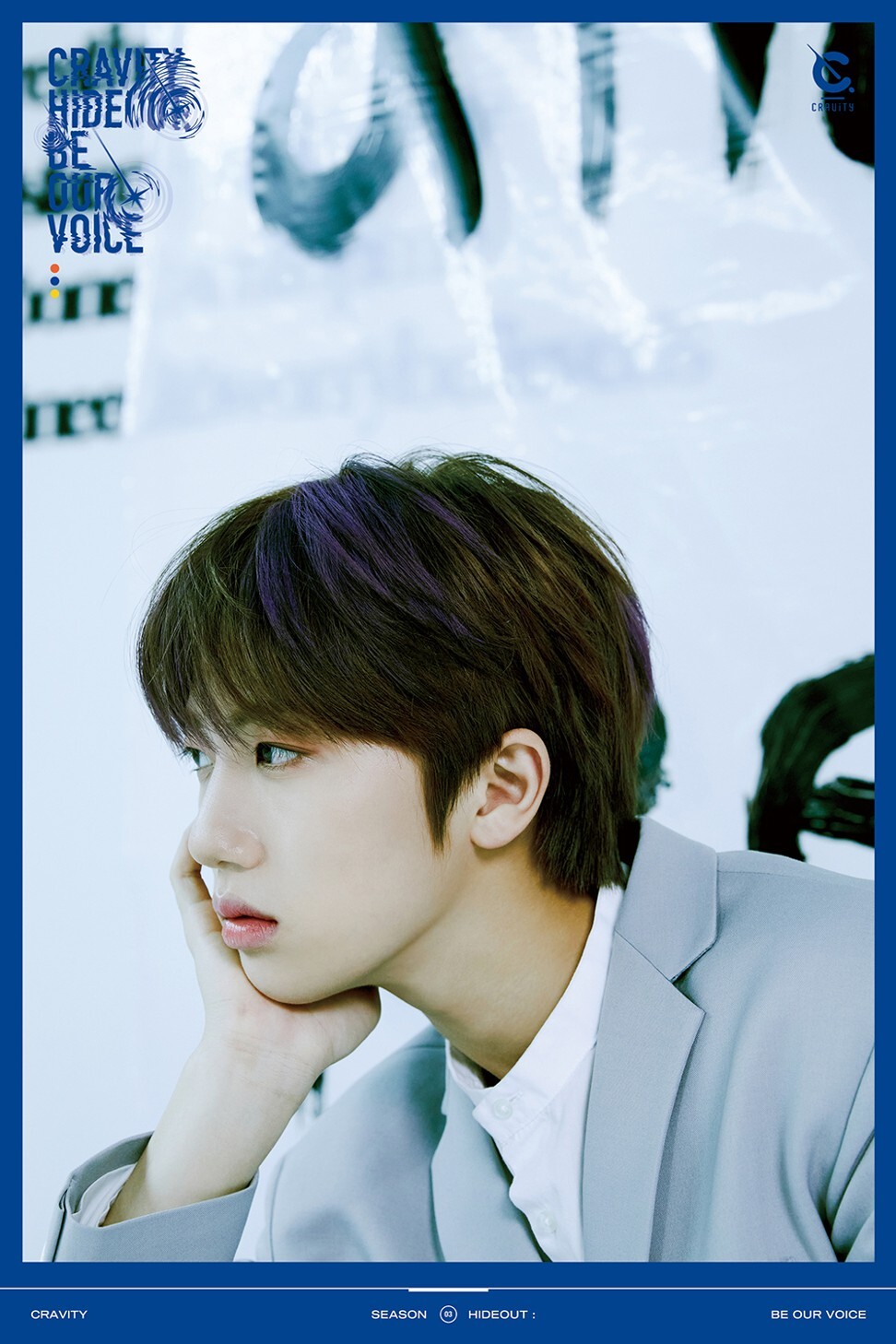 Woobin: I like challenges, and I don't really have fears.
Hyeongjun: I'm full of laughter.
Allen: Hyeongjun never gives up no matter how he falls. I feel like we all look up to him.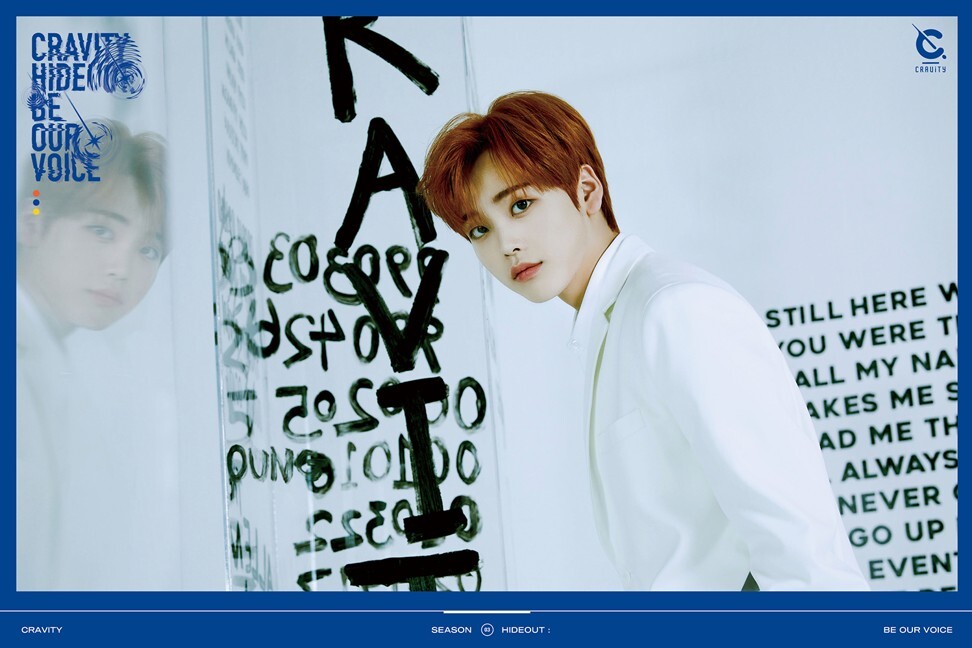 Woobin: Allen always works hard, whether it's dancing or his vocals, or eating. He tries so hard. I think he's a good boy.
Wonjin: I always think of the other person, I'm not thinking about me first.
Allen: he's very considerate, and selfless.
Hyeongjun: I think Seongmin is so cute.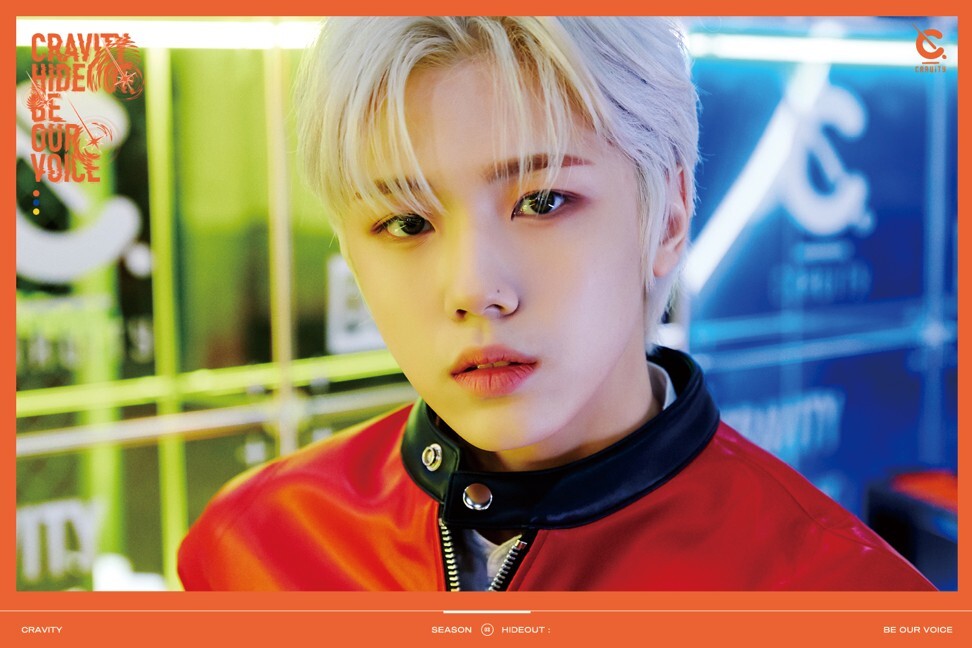 Seongmin: Woobin cooks really well, he never disappoints.
Minhee: Serim is a pretty guardian. He's a reliable leader.
What are your goals as Cravity?
Taeyoung: World tours. Stadium tours, maybe?
Woobin: Grammy awards.
Allen: We have really big dreams.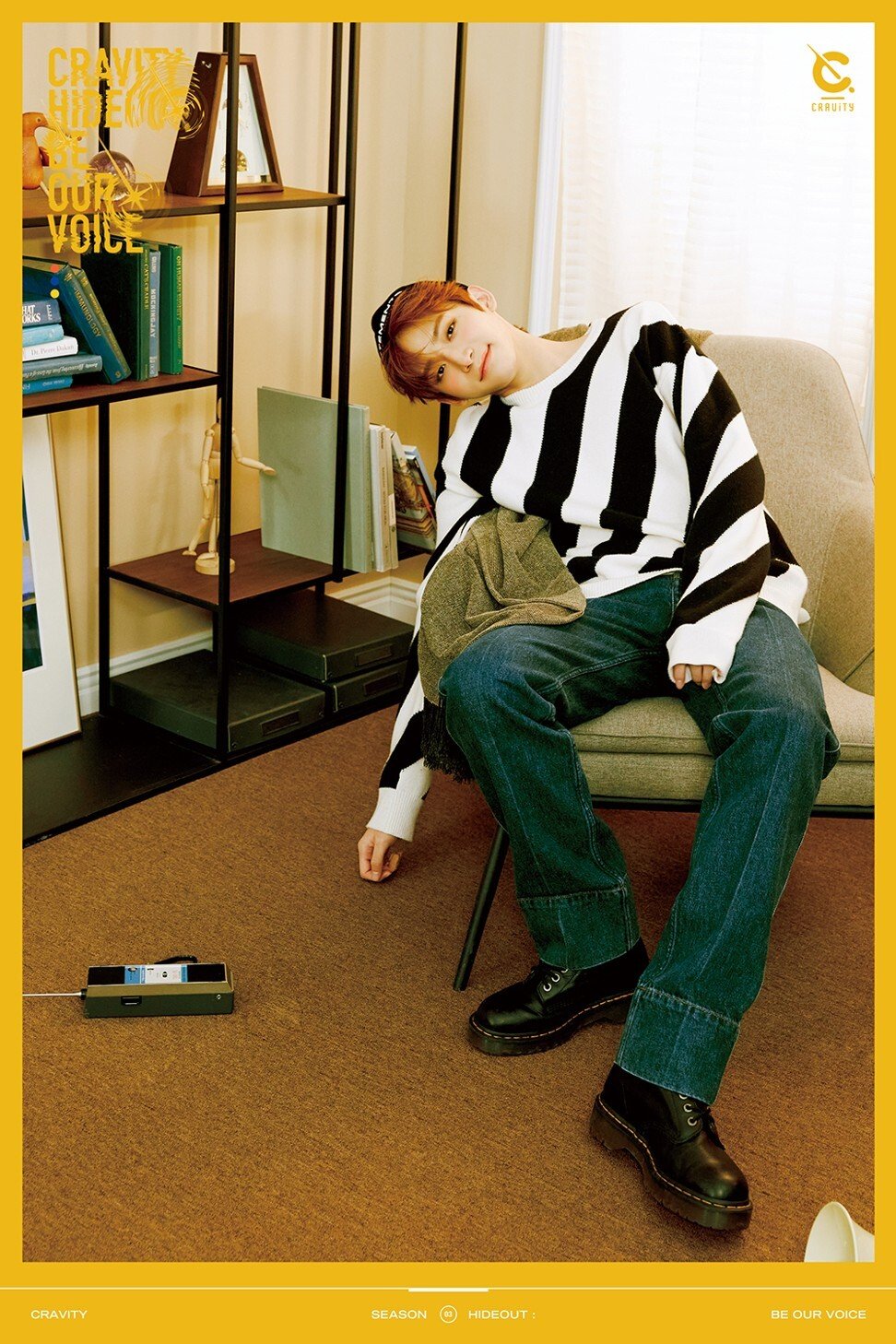 As an artist grows, songs from early on in their career often get put on the back burner as they perform and promote newer ones. So what are some songs from your Hideout series that you really want to hold on to for a long time and perform when you make it to your stadium tour-era?
Taeyoung: I want to keep performing Bad Habits from this album. I like the song's mood and lyrics.
Serim: I want to perform My Turn, because it'll still be Cravity's turn at that time. [other members cheer]
Jungmo: Our debut song Break all the Rules. It means "start of legends".
Rest of Cravity: Ohhhhhhhhh!!!
Allen: Star, because it's dedicated to our fans. We haven't been able to sing it directly to their faces yet, so I feel like I'll take that with me in five, 10 years, and not even be able to sing a single line. I'll be so emotional.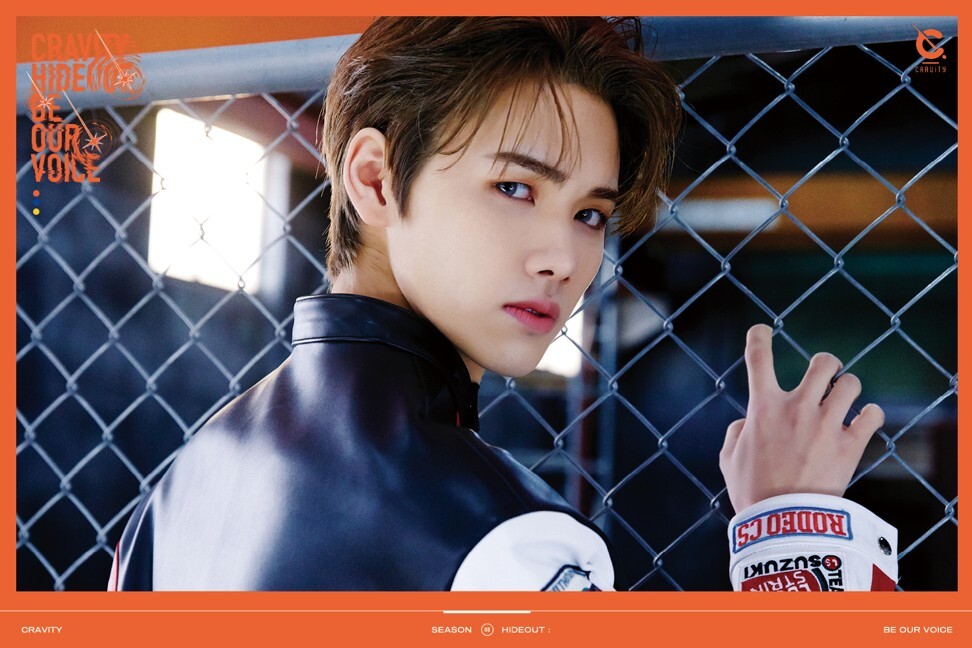 What's a word or phrase you feel defines you?
Jungmo: "Legend"! There's no K-pop group like Cravity.
Minhee: "Family". Don't forget us.
Allen: Can I use a hyphenated word? "All-rounders". I'm confident that with our name Cravity, as nine members we can accomplish great things as long as we unite as one and continue to work hard.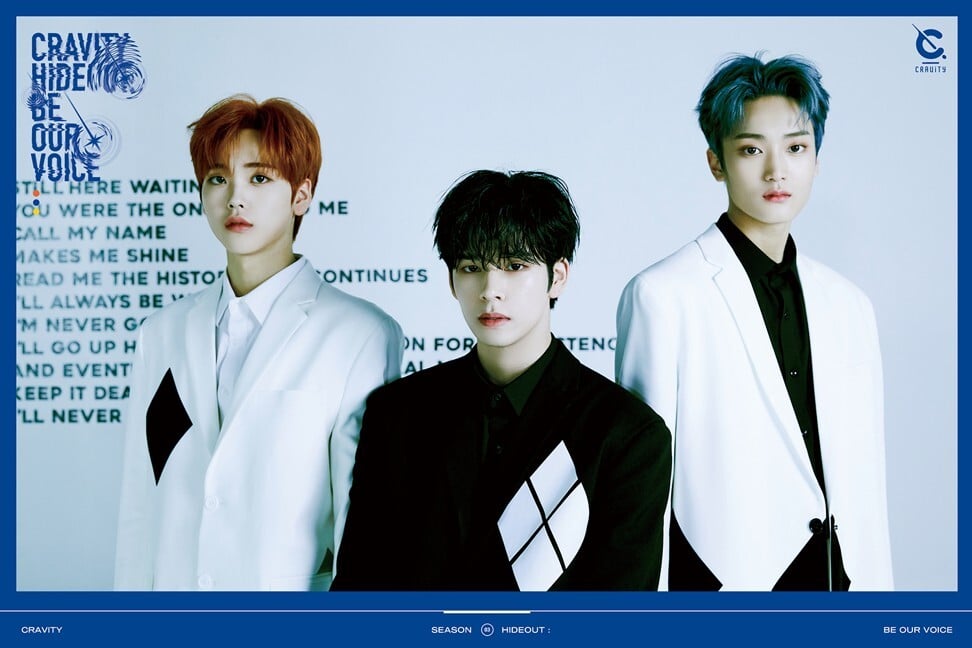 What do you hope 2021 brings Cravity?
Minhee: We hope it's our turn.
Taeyoung: I hope the pandemic is over, and I hope everyone in the world is happy. Best year, 2021!
Woobin: I hope we can perform with our fans. We want to meet fans.
Wonjin: Covid-19 made 2020 really unfortunate, so I hope 2021 doesn't have as many disappointments.
Jungmo: I hope we can release an English song.
Serim: I hope we can go on a tour. A world tour!
Allen: We hope in 2021, the name Cravity can be announced to the whole world. I hope more people can see our charms and fall in love with us, and through our music people can find comfort and happiness.