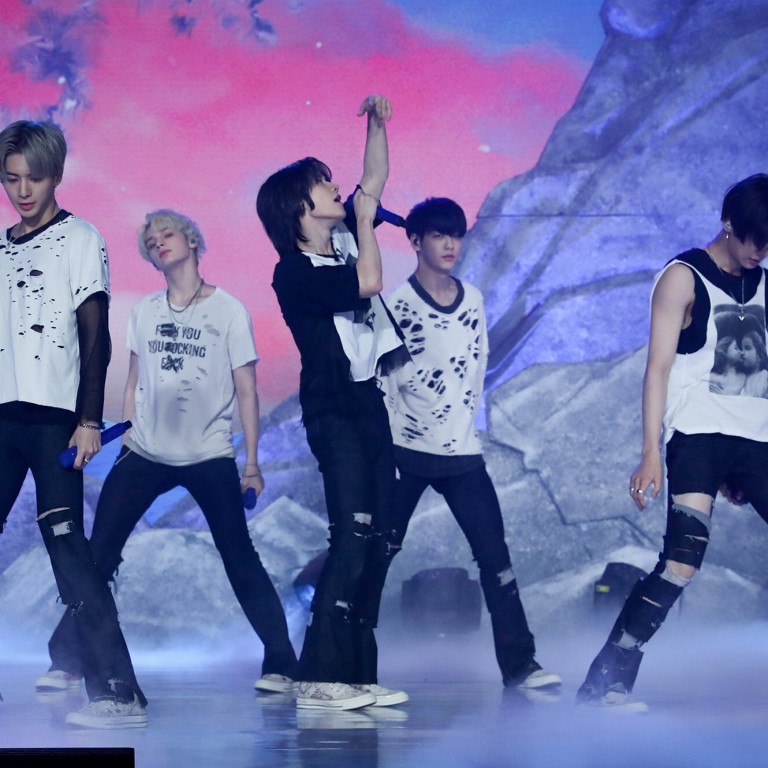 Tomorrow X Together lead K-pop's rock revival with the release of album 'The Chaos Chapter: Freeze'
Tomorrow X Together, also known as TXT, lead the album with the track '0x1=Lovesong (I Know I Love You)' featuring rising South Korean R&B singer Seori
The songs on TXT's second full-length studio LP explore a variety of genres but mainly lean into rock – clearly a theme for this year's K-pop music releases
TXT, also known as Tomorrow X Together, returned on May 31 with the release of a new album, The Chaos Chapter: Freeze, that breathes life into alt rock music.
The K-pop group lead the album with
0x1=Lovesong (I Know I Love You)
featuring rising South Korean R&B singer Seori. Co-written by
RM from BTS
, the romantic single is a modern take on the pop rock anthem, leaning into alt and emo rock with its instrumentals and a crashing, tumultuous chorus.
Fittingly, 0x1=Lovesong was released with a music video in which the group's five members channel grunge and pop punk fashion and perform with handheld microphones.
Presenting the album, the band wore black and white, holey shirts and ripped jeans, modernising rock looks popularised in the 80s and 90s. Performances from the band have featured similar looks.
Different band members have songwriting credits for several of the tracks on The Chaos Chapter: Freeze, the group's second full-length studio LP.
The songs explore a variety of genres but lean into rock; these include
Dear Sputnik,
which was co-produced by
TXT's Huening Kai
. The album also features
Magic
,
a disco-pop track and their first original song in English (although the group previously re-released their 2019 song
Cat & Dog
with an English alternative).
The album's rock vibes are a modern take on a genre that was popular a few decades ago and which is slowly seeing a resurgence in mainstream music.
Label mates BTS
, for example, leaned into rock on 2018's
Fake Love,
and TXT have regularly incorporated rock elements in their songs.
The embrace of retro sounds has been a trend in music globally in the past few years and the coronavirus pandemic has made some people nostalgic for the past, so it's no surprise to see TXT are breathing new life into pop rock.
Last year saw many K-pop acts releasing music with retro disco and funk vibes, and 2021 is gearing up to be K-pop's year of alt rock.