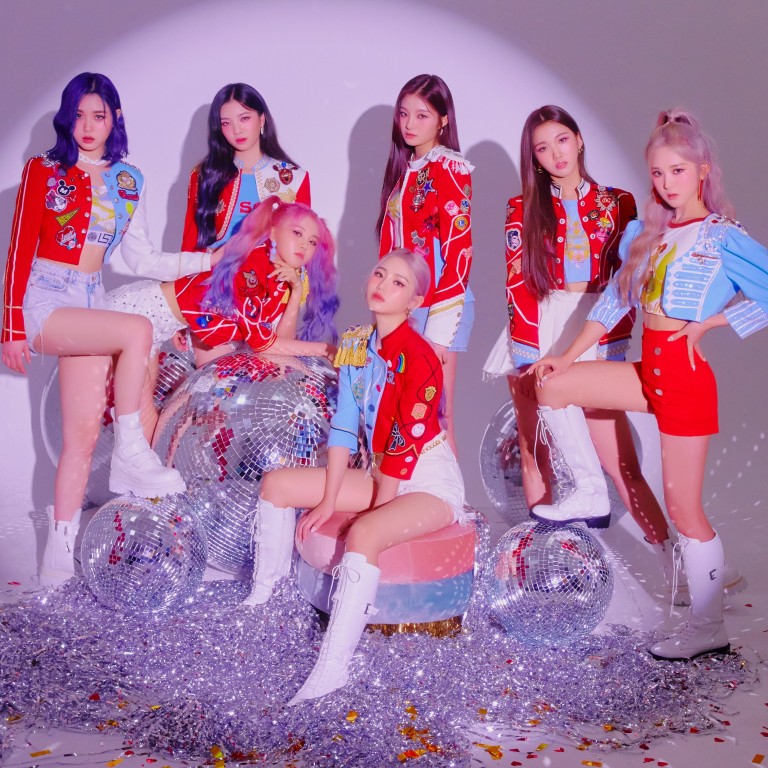 Rising stars of K-pop: Tri.Be reveal which girls are fans of Ariana Grande and Beyoncé, talk stars and hearts, and discuss what perfection means to them
Mire says the girl group have put a lot of effort and focus into releasing their latest single, Rub-A-Dum, which dropped on May 18
Hyunbin listens to Justin Bieber's Hold On when times are tough, Kelly explains why she's a heart, and Songsun reveals which part of Rub-A-Dum is 'amazing'
Seven-member girl group Tri.Be, with members hailing from South Korea, Taiwan, and Japan, want to inspire their listeners to be courageous – and have fun with their latest single, Rub-A-Dum, which dropped on May 18.
The band's name is typically stylised in all capital letters and pronounced "try-bee". It amalgamates the perfection of a triangle with the idea of "being". They are signed to TR Entertainment (headed by prominent South Korean producer Shinsadong Tiger) and Universal Music Group Korea. The group have received a lot of attention and expectations are high.
Following the drop of
Rub-A-Dum –
released with
Loro
on two-track single album
Conmigo
–
the members of Tri.Be
spoke to the
Post
about their music, careers and their aspirations.
You've just returned with Rub-A-Dum, which now has 10 million views on YouTube, and you're celebrating your 100th day since your debut. How do you feel about your career and this release?
Kelly: Very excited to perform our new songs, Rub-A-Dum and Loro.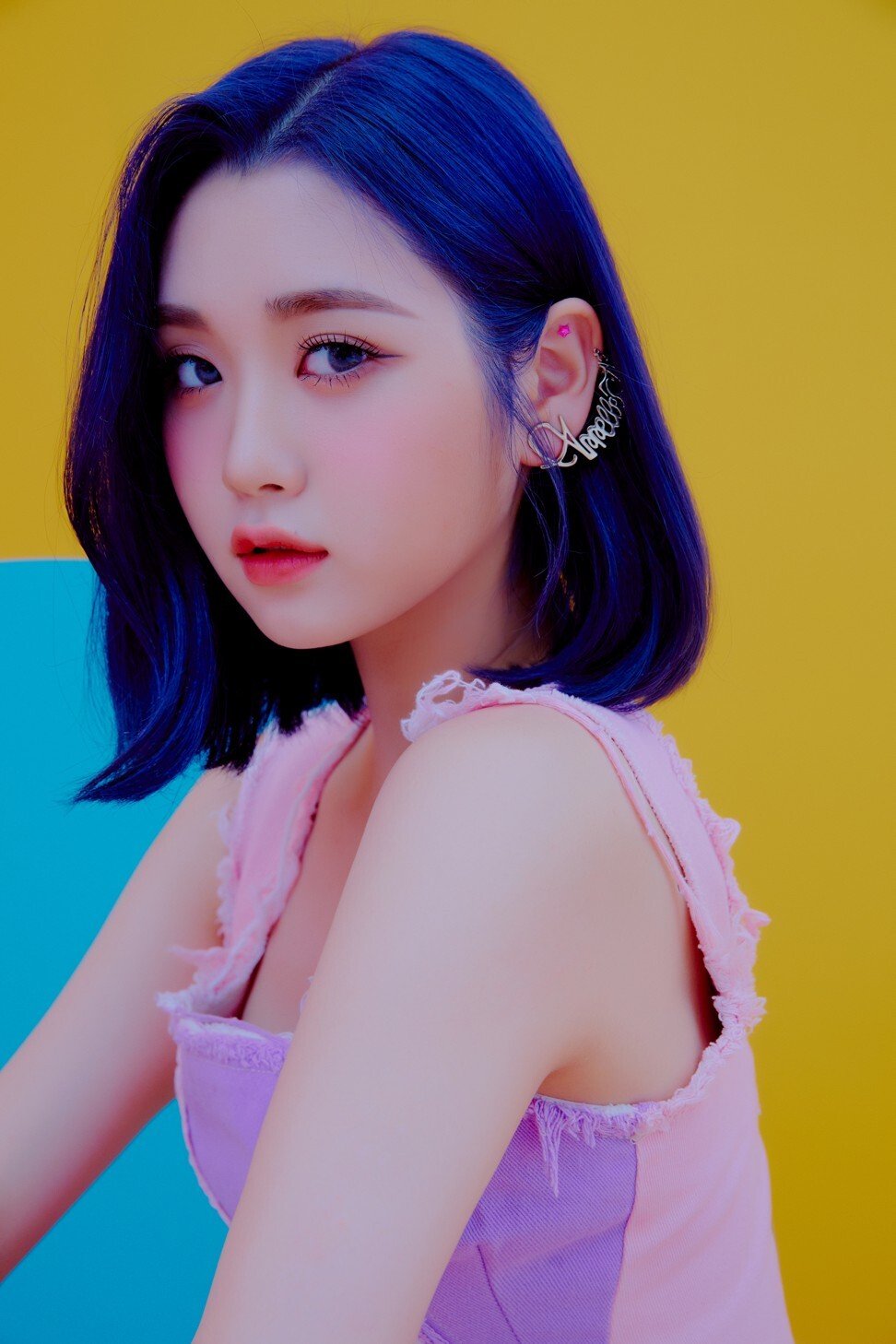 Mire: It's really nice to have already reached 100 days. Compared to when we were preparing to release our first single, Doom Doom Ta, we had a lot less time to prepare. But even though the time was short, we put a lot of effort, focus and concentration into things, and we are better prepared than we thought we would be. We're excited to show everyone this.
Soeun: It doesn't feel real, the interest and support we're receiving. It's very different than what we felt with Doom Doom Ta. But whatever happens with numbers and interest, we're always giving our best and all we got.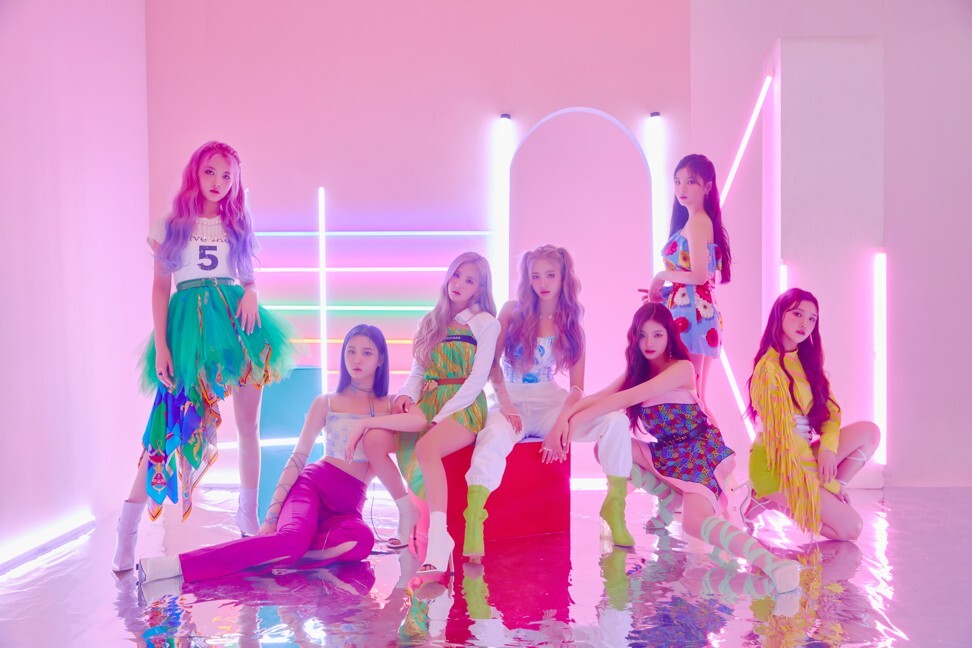 What about Rub-A-Dum makes it the ideal second single for Tri.Be?
Jinha: The flute melody.
Songsun: The melody is good, so amazing.
Mire: For me, the instrumental around Hyunbin's rap part really made me think "ah, this is it".
Soeun: We hope people feel confident listening to it and watching our performances.
Kelly:
"Rub-a-dum" signifies a party that everyone can join in on and have fun. In general,
confidence
is the main message of Tri.Be.
Jia: We want to always give courage to those who hear our songs, and also have courage of our own in regards to our songs and performances to strive the best we can.
Songsun: We think it'll help relieve stress. Rub-A-Dum is "spicy fresh", kind of sassy, powerful and refreshing.
Jinha: The chorus in our songs is always very catchy. The theme of Rub-A-Dum is "come play with Tri.Be", and I feel like it's about good memories that you have. I hope the song reminds people of good times of their youth when they're just playing and enjoying life.
Songsun: Even though we are all pretty young, the music and our performances are mature, and this duality is a point for us that all of our songs show with the upbeat choruses paired with strong dances.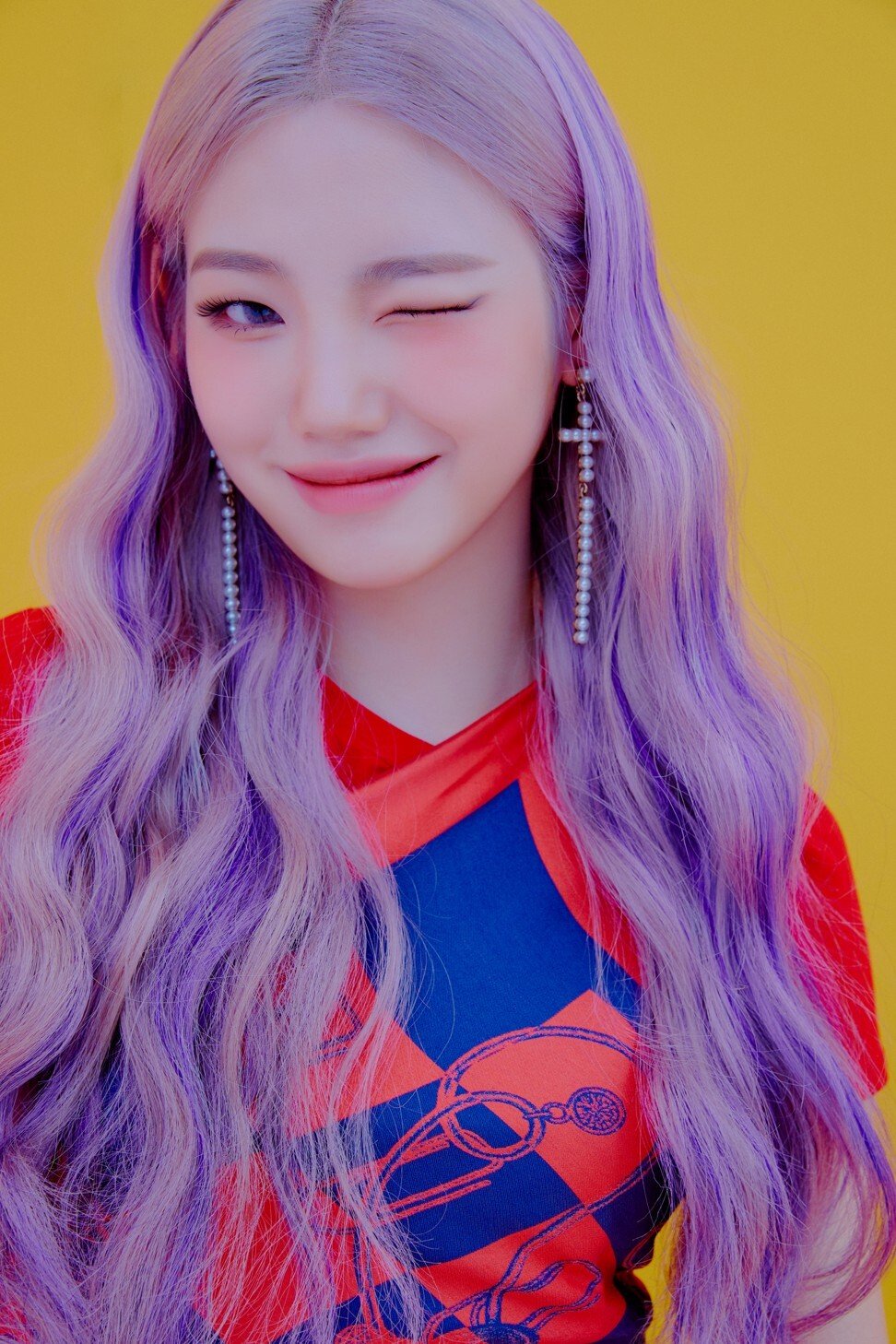 Some of you are not yet 18, so how does it feel to be showing these kinds of performances that show your more mature side?
Kelly: There is a gap between what you can see on stage and offstage, and that could be a stress. But Tri.Be as a group believe that's one of our charms, not something that could be stressful.
Hyunbin: Because we're very young, we have unlimited potential and space to show the audience what we have to do.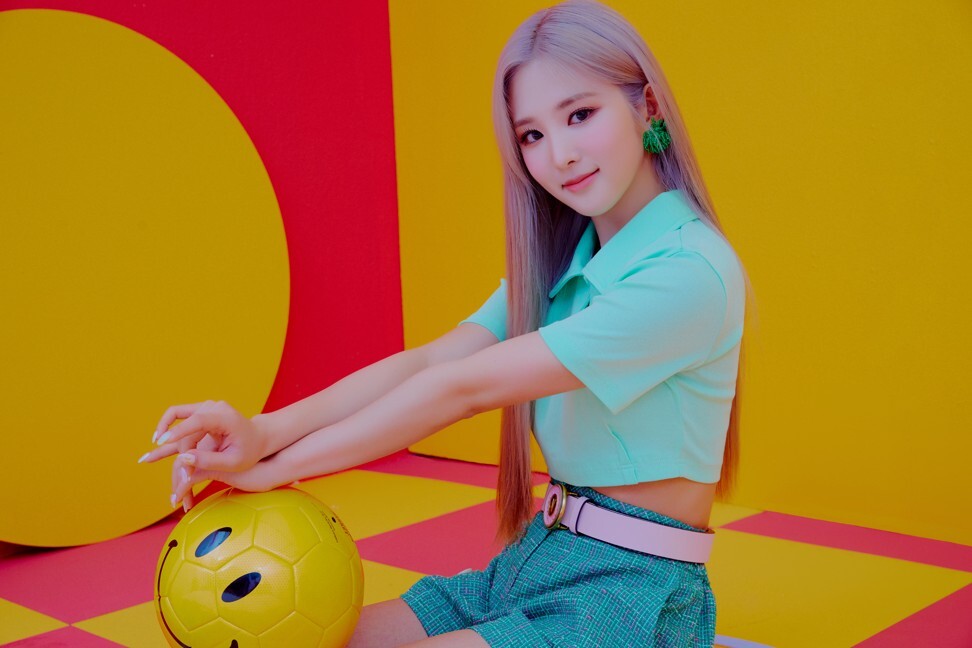 Mire mentioned that you had a shorter period of time to prepare Rub-A-Dum versus Doom Doom Ta, and Soeun says you're determined to show your best. How do you manage your determination to do everything well when stressed?
Songsun: The time to prepare was only two months, and there were a lot of weeks when we had to spend five days in a row where we barely got any sleep, we were just practising and practising. It was a lot of hard work and stress. But what kept me on my feet and kept us going was the thought "we need to get through this to show this with the best of our ability to our fans".
Mire: I always call my mum, talking to her about what's hard, what I'm stressed about, for any advice she has. I also often take a walk at night, listening to music. It's like a bit of a workout and it gives me time to organise my thoughts and give myself feedback about the day.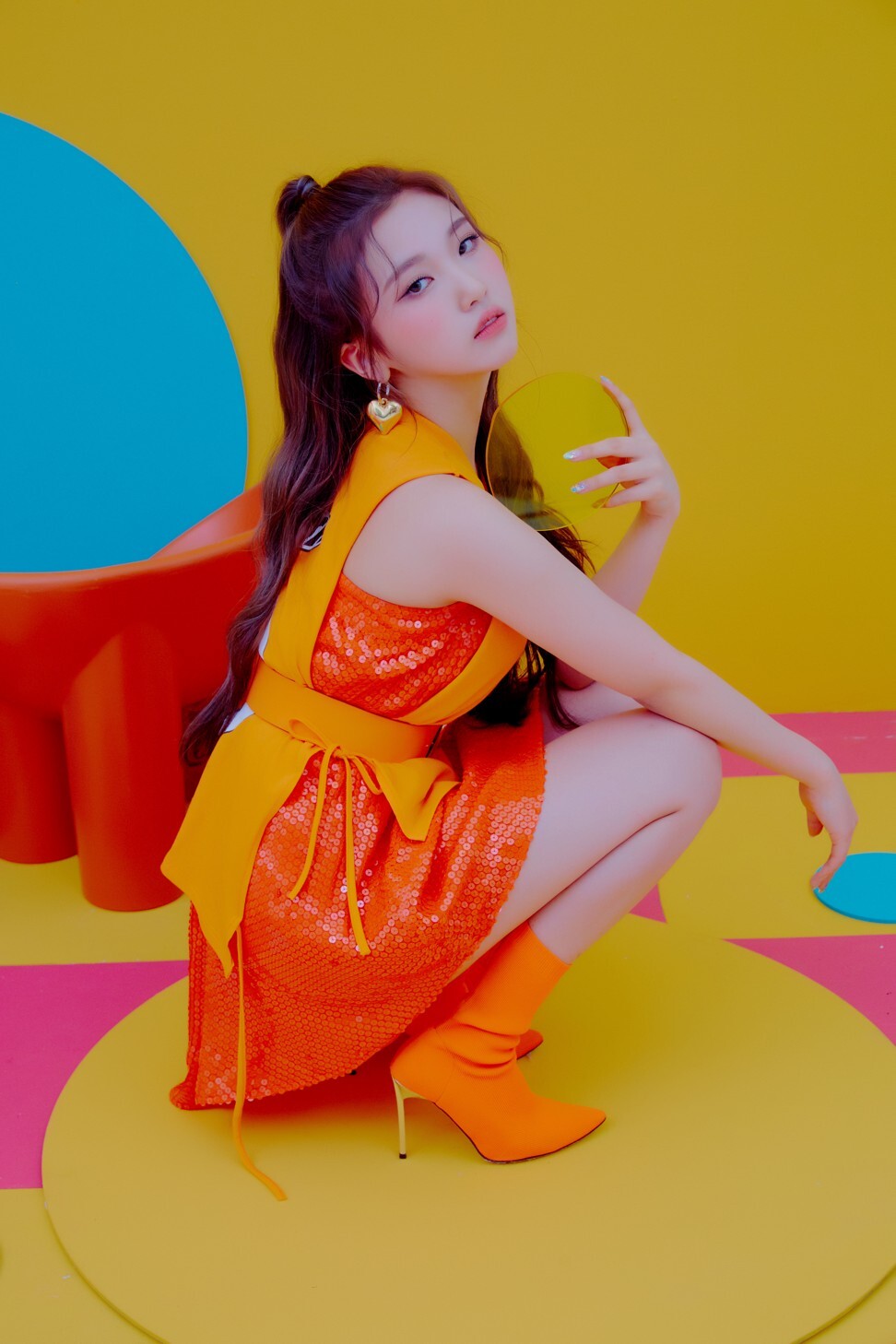 Speaking of, what music do you all turn to during rough times?
Songsun: Beyoncé's Love on Top.
Hyunbin: Justin Bieber's Hold On.
Jia: Treasure's Orange.
Soeun: [Ariana Grande's] Santa Tell Me.
Kelly: I'm also a fan of Ariana Grande. I always listen to her and Justin Bieber's Stuck with U.
Jinha: Anne-Marie's Friends.
Mire: Lee Hi's Holo.
You're under Universal Music, so how do you feel about the expectations and interest in Tri.Be since such a prominent label is supporting your career?
Songsun: Rather than feeling pressure, it feels like a good opportunity to be in the spotlight more and it's good motivation.
Tri.Be's name is said to refer to the idea of perfection, as represented by the triangle, so how do you define perfection?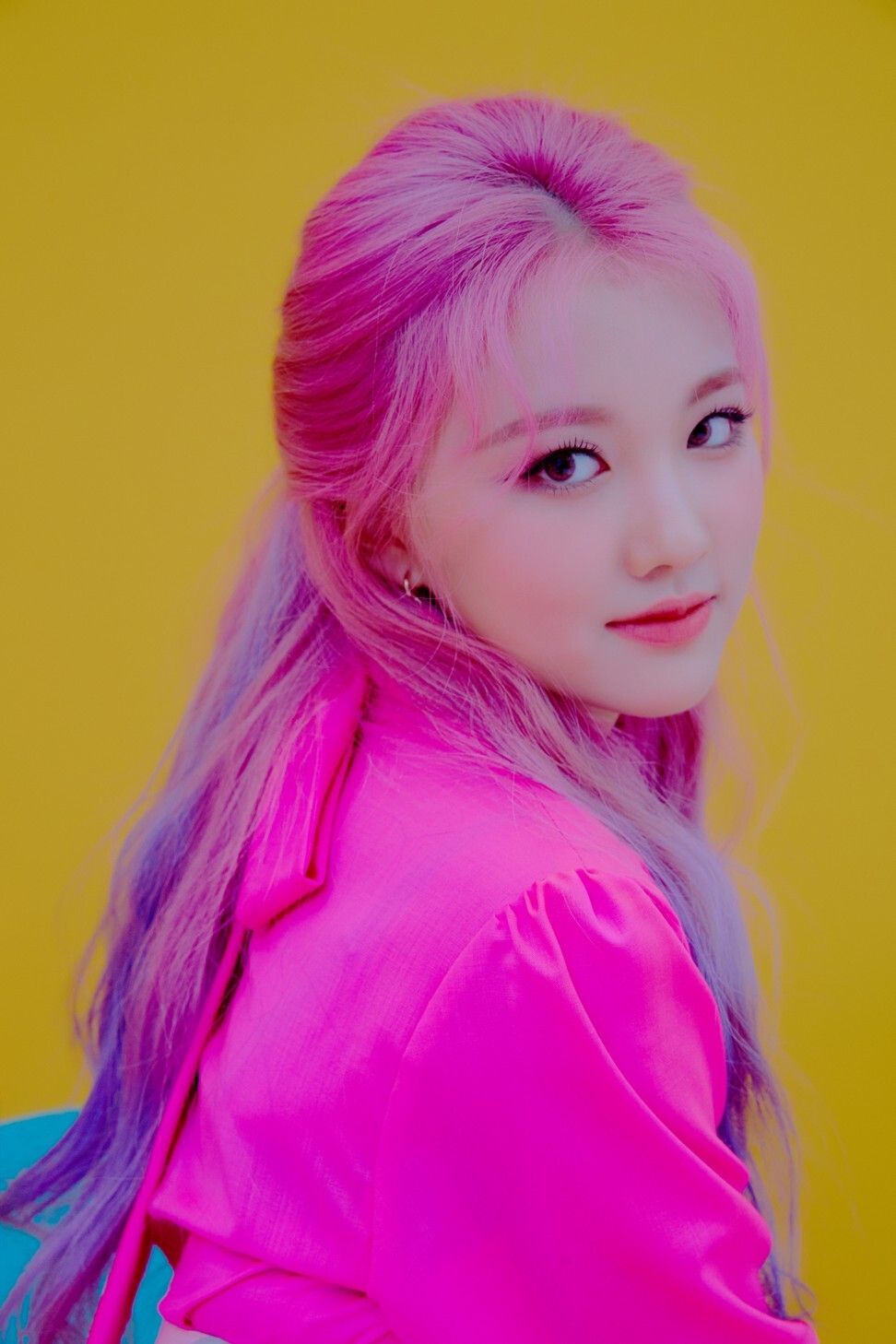 Your name is inspired by the shape of the triangle, so I'm curious about what shapes each member relates to and why?
Jinha: A diamond, because it's very shiny and flashy, but it also represents that you need to put a lot of effort into becoming shiny.
Mire: I'm a circle. Because there are no angles, it can keep rolling and moving forward further than other shapes, and is full of potential.
Hyunbin: I'm a star, because wherever you go, a star is always shining and I hope to be someone who can be shining wherever I am.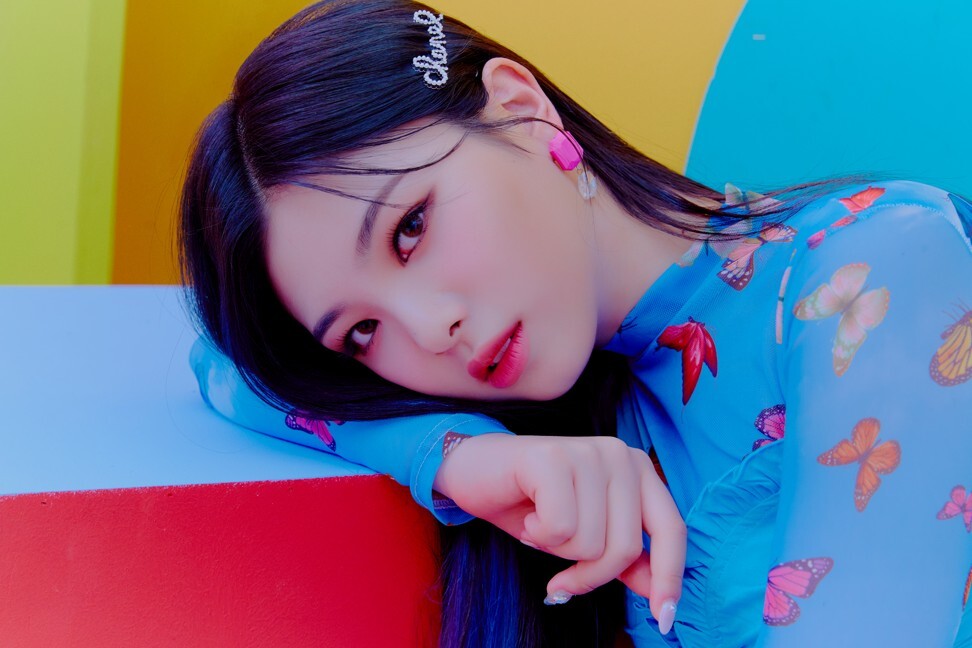 Kelly: I think I'm a heart, because I really want to get love from the audience.
Jia: An "x", because it represents something that you don't know. You never know what can happen with Tri.Be's future, so it can also be interpreted as unlimited potential and a lot of unknowns ahead of us waiting to happen.
Soeun: A dot. Because if you look closely, every shape is in fact made up of dots. If us seven "dots" get together and continue growing and improving, we can become any shape.
Songsun: A line, because a line is never-ending. You don't know where it starts and ends. My charms have no end to them.
What are your goals and hopes for 2021 and the near future?
Mire: I hope Tri.Be can get a rookie of the year award.
Jinha: I want us to make it into the top five of any weekly music show chart.
Kelly:
For me,
because of Covid-19
, we haven't heard our fan chants. I want to hear them in person.
Jia: Similarly to Jinha, I hope we can appear on the top of local digital streaming charts.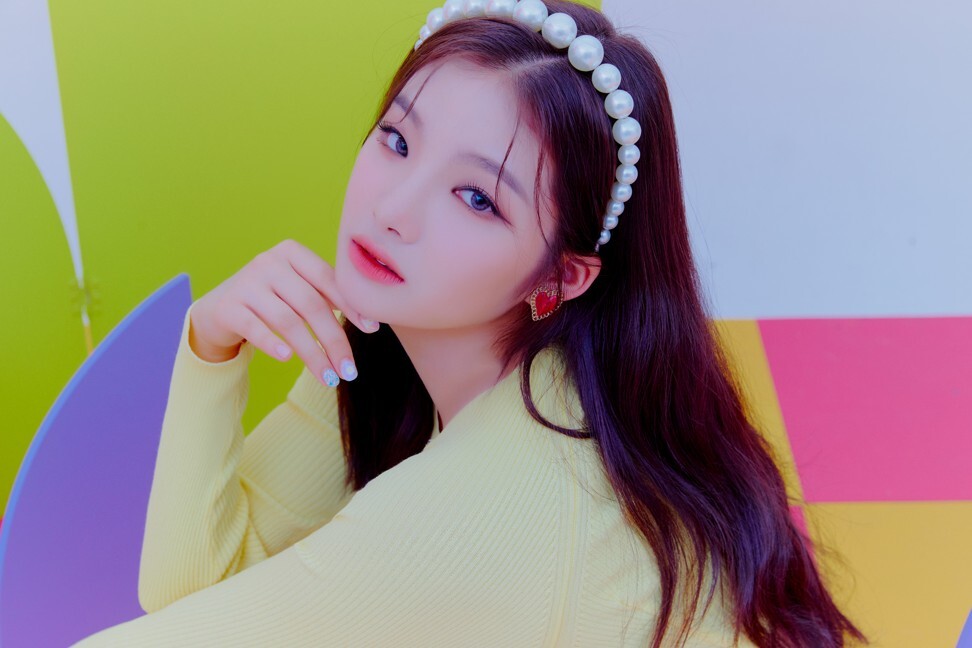 Songsun: A world tour. Each member of Tri.Be has a lot of charms, so I hope people can anticipate seeing us in person, even if it takes some time because of the state of the world.
Soeun: Hopefully, the pandemic ends.
Hyunbin: I want Tri.Be to be remembered as a group that can be remembered for giving out positive energy.